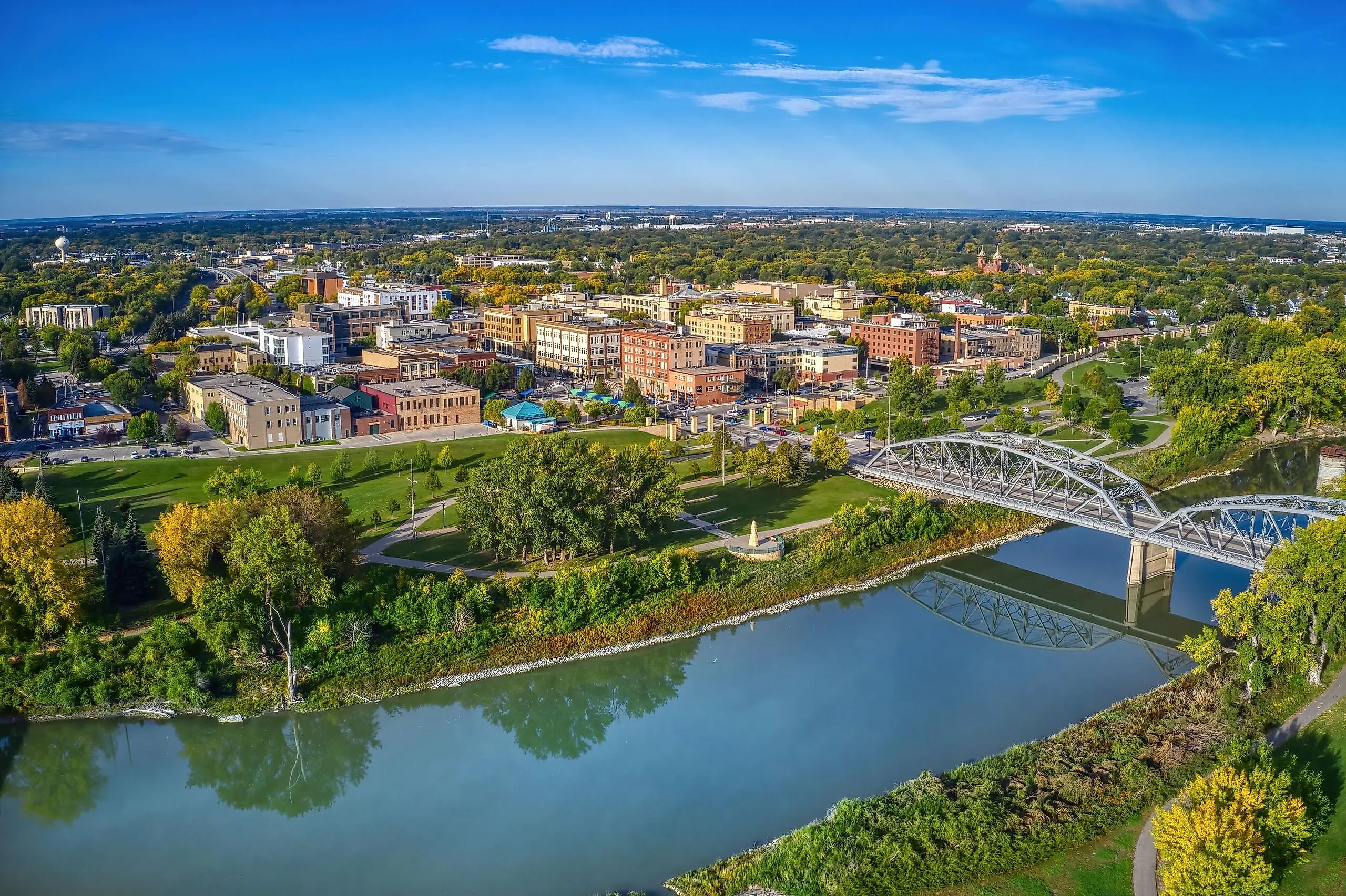 The Best Small Towns to Retire in North Dakota
The State of North Dakota is sparsely populated with only 780,000 residents statewide. Yet for what the "Peace Garden State" may lack in size and populace it makes up for with beautiful nature and quiet peaceful living. Indeed for retirees, choosing to spend one's post work life in North Dakota is surely a worthwhile idea, where low costs of living and a wide range of encounters with the outdoors are always on hand. While there may be many options to consider when retiring, considering these great small North Dakota towns will undoubtedly be a valuable investment.
Grand Forks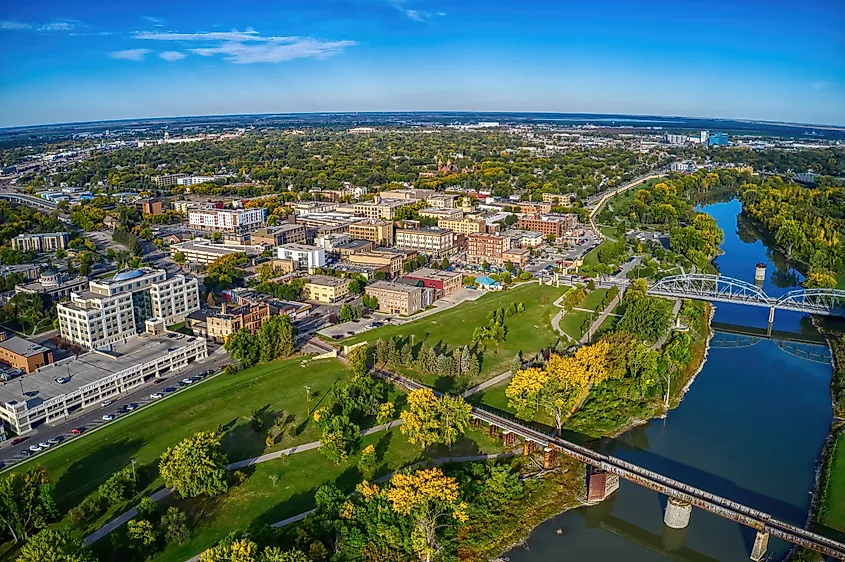 North Dakota's third largest urban centre, Grand Forks is situated in the Red River Valley along the banks of the Red River of the North. Home to the campus of the University of North Dakota (1883), this mid sized college town is indeed a comfortable place to live for working professionals and retirees alike. With an affordable housing market and a low number of annual violent crimes, Grand Forks is a largely safe community with plenty of cultural and natural attractions. For the active retiree opportunities for biking, hiking and camping are always popular, while skiing and sledding are great ways to have fun in the winter. Meanwhile in the downtown a number of interesting galleries, museums, historic buildings, tasty restaurants, shopping outlets and more make Grand Forks a wonderful place to live and retire to.
Mandan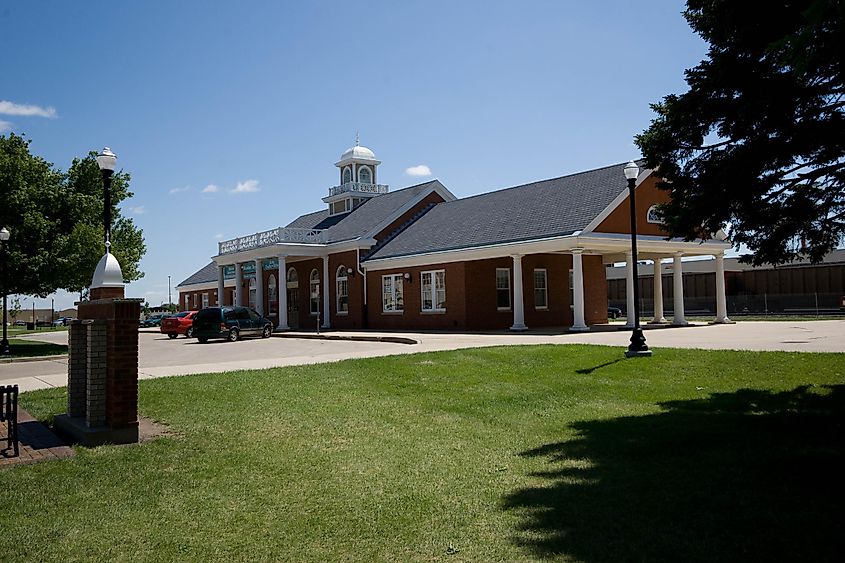 Boasting an affordable housing market, a low rate of violent crime, and easy access to medical care, the town of Mandan is surely a great place to consider in one's retirement years. Situated on the upper Missouri River, this town of just over 24,000 residents offers many opportunities for relaxation and quiet with all the comforts of modern living. With hot summers and cool winters, outdoor activities like hiking, biking, and sledding can all be enjoyed, while activities like swimming and tennis can pass one's time both indoors and outdoors. In addition a number of annual festivals like Oktoberfest and Rodeo Days are fun for all ages, make Mandan an ideal destination for a busy yet contemplative retirement lifestyle.
West Fargo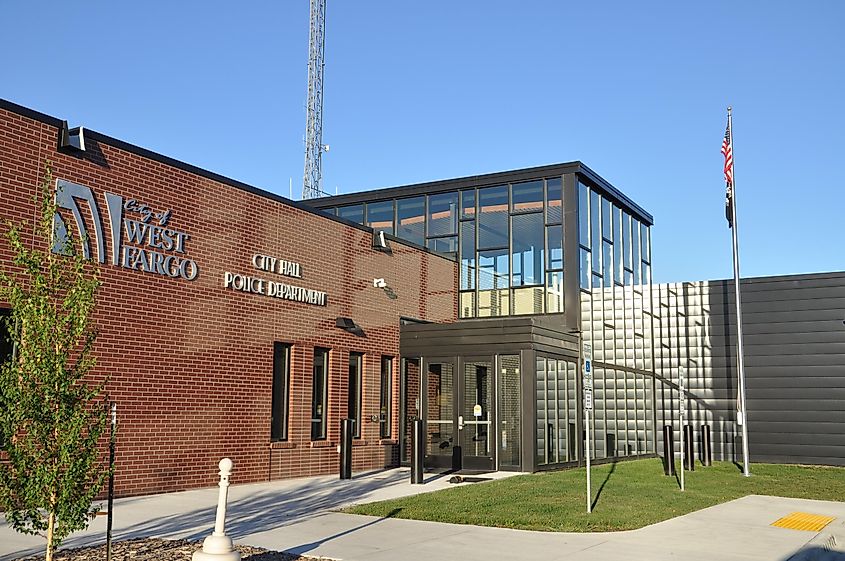 The town of West Fargo is located in Cass County and was formally founded in 1926. Today this mid sized centre of just over 38,000 residents boasts a low crime rate and an affordable housing market, while offering a comfortable modern place to call home and potentially retire to. Featuring an exciting range of annual events like the Bonanzaville Pioneer Days, the Red River Valley Fair and the Big Iron farm fair, West Fargo always keeps its residents and visitors busy. In addition, the town's easy access to larger cities particularly Fargo make it a comfortable place to take advantage of big city amenities without the busyness.
Medora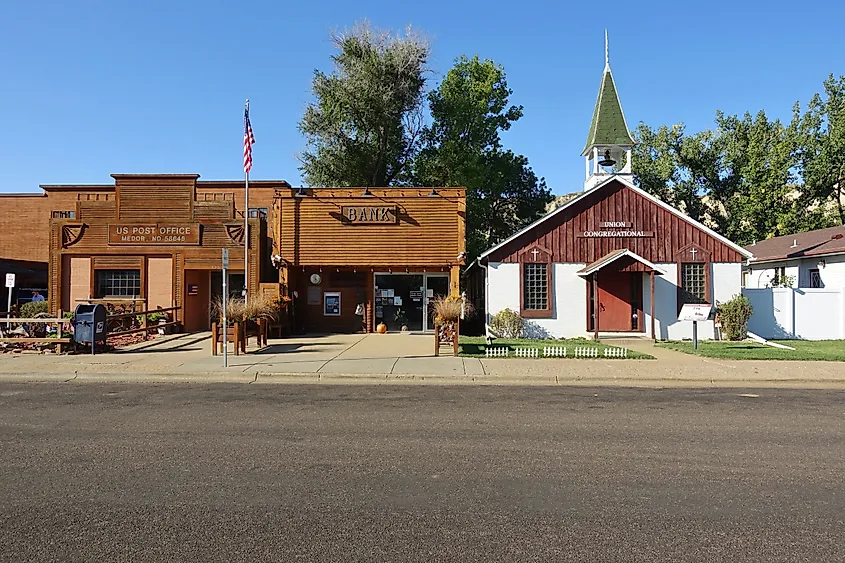 Medora lies completely within the boundaries of the Theodore Roosevelt National Park, where as of the 2020 census only 121 permanent residents live. Still this top tourist attraction town and park in all of North Dakota may be just the right spot for a most stunning and tranquil retirement life. Indeed for a true sense of life in the famed old American West, Medora is full of historic intrigue and raw natural beauty. With several 19th century buildings, including the Chateau de Mores (1883) in the vicinity, and very easy access to the aforementioned National Park, there is always a stunning sight to discover in Medora. Spend time near the Missouri River, catch the famed Medora Musical at the Burning Hills Amphitheatre, or simply take in all the views of the mighty badlands rock formations. For a quiet, naturally stunning, and totally authentic slice of the American West, choosing to retire in Medora could be a most rewarding decision.
Walhalla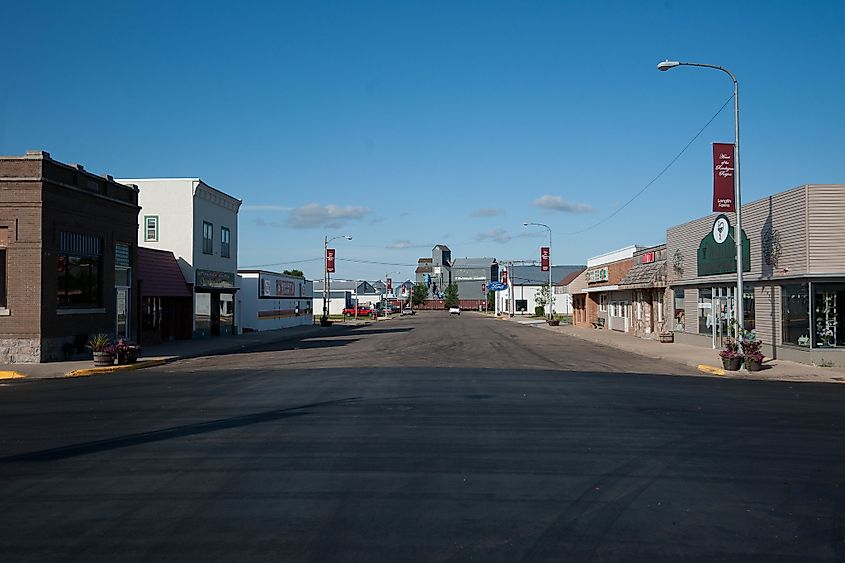 Just five miles from the border with the Canadian province of Manitoba, the town of Walhalla is North Dakota's second oldest settlement, founded in the 1840s. Home to a population of just 893 residents, this quiet and rustic community is a beautiful place to consider retiring to, especially for those looking for a most tranquil lifestyle. Full of fascinating history, visitors and residents alike can explore such historic buildings like the Kittson Trading Post (1843) or the Walhalla State Historical Park. Meanwhile for the active retiree living in Walhalla also offers opportunities for plenty of great outdoor activities. Go camping, hiking, and biking near the Pembina River, or spend time at the Tetrault Woods State Forest for splendid and raw vistas of wildlife and nature.
Jamestown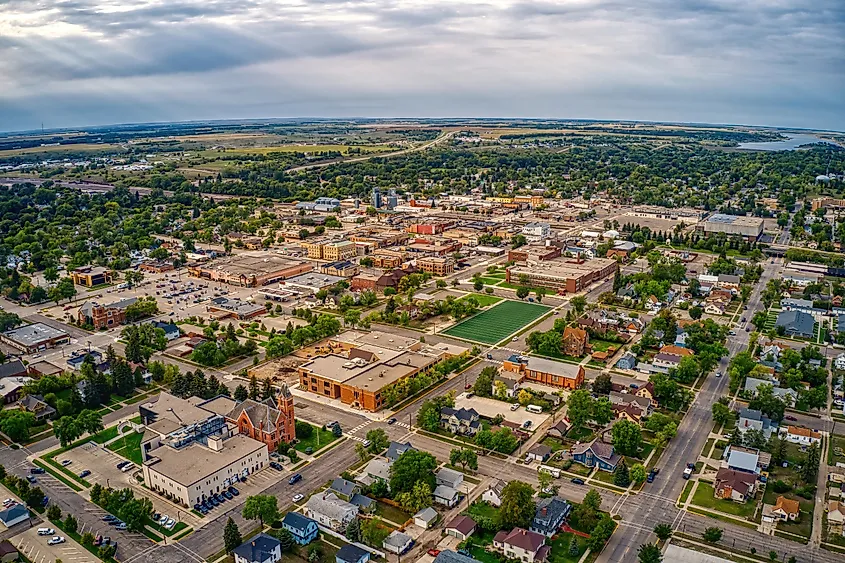 Founded in 1872 and home to the University of Jamestown (1883), the just under 16,000 residents who call this town home will surely recommend this charming and peaceful locale for those in retirement. But whether one has stopped working or not, Jamestown is indeed an appealing place for all ages. Seat of Stutsman County, an authentic feeling of the Western Frontier can be appreciated here and encounters with such landmarks like the Jamestown Frontier Village and the National Buffalo Museum entertain and inform. Meanwhile with the town's hot summers and cool winters, Jamestown is enjoyable throughout the year and retirees can certainly appreciate the assortment of outdoor activities and year-round festivals.
Garrison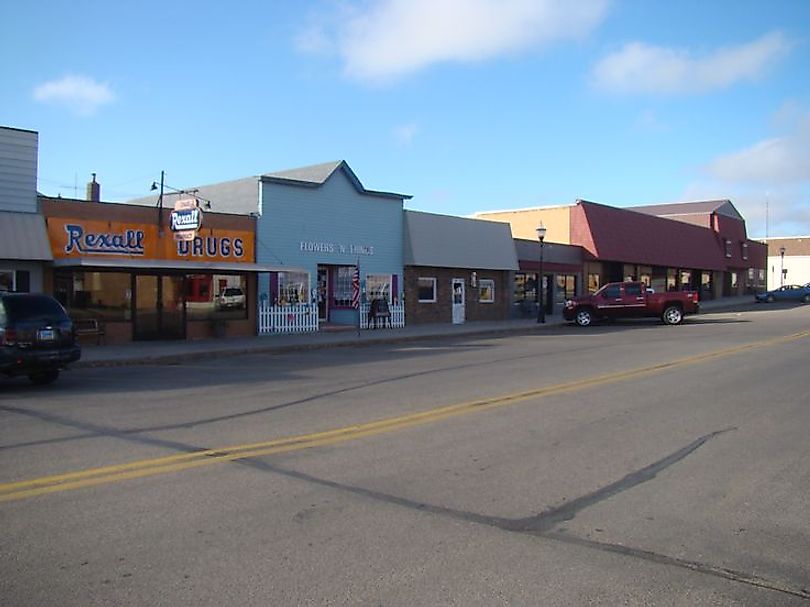 Located on Lake Sakakawea, the town of Garrison is a fisherman's paradise. Affectionately known as the "Walleye Capital of the World", the 1,462 resident town attracts anglers from across the State for its abundant catch of fish. For the active retiree, Garrison also has golf courses while the nearby Fort Stevenson State Park offers many opportunities for camping, boating, biking, and of course fishing. And with a most charming downtown area full of boutique shops, tasty restaurants, and loads of welcoming hospitality, retirement here is sure to be a most alluring experience.
Bottineau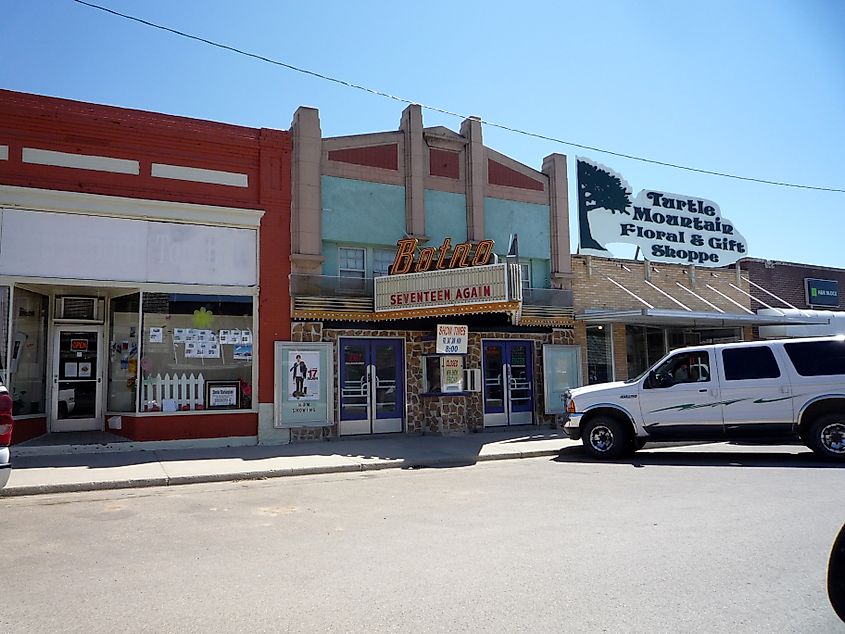 Seat of Bottineau County and just 10 miles from the border with the Canadian province of Manitoba, the town of Bottineau is a most picturesque locale. Surrounded by beautiful green forests and splendid rolling hills, for retirees looking for a great natural ambience then Bottineau may just be the ideal spot. Home to the Bottineau Winter Park and its alpine sport offerings, this small town is also near some wildlife refuges. Here animals like geese, moose and deer can be observed, while at the nearby Turtle Mountains some of the best scenic vistas in the State can be enjoyed. Indeed choosing to retire in Bottineau will surely be a life filled with stunning panoramas and authentic charm unique to America.
North Dakota is one of America's smallest States by size and population, yet for those in retirement choosing to live in this unique land will surely be filled with something to look forward to. From close encounters with nature, interesting local history, quiet places of tranquility, and easy access to modern day amenities, these North Dakota towns are indeed worthy places to consider for those looking for a change of life. Though one may have different ideas about what their post work life should look like, adding these towns as potential retirement destinations will undoubtedly bring one closer to experiencing genuine Americana.