Florida's Paradise Coast is a dream retirement destination, boasting a tranquil environment and scenic beauty. Retirees can enjoy the region's year-round warm weather, gorgeous beaches, and abundant outdoor activities. The area offers several small towns that are perfect for retirees seeking a relaxed and peaceful lifestyle. Whether you're looking for a quiet fishing village or a vibrant town with urban amenities, Florida's Paradise Coast has something for every retiree. If you're looking for the best small towns to retire in Florida's Paradise Coast, here are a few options to consider.
Everglades City
Everglades City is a picturesque small town located at the western edge of Everglades National Park in Florida's Paradise Coast. It is an excellent retirement destination for those who love living close to nature. The town's natural beauty is evident with its stunning mangrove forests, and it is surrounded by various waterways, making it a perfect destination for boating, fishing, and birdwatching. Everglades City has several nature trails and parks, including the Collier-Seminole State Park, where retirees can enjoy hiking and picnicking. With its small-town feel and close proximity to the Everglades, Everglades City is a perfect destination for retirees who love nature.
Marco Island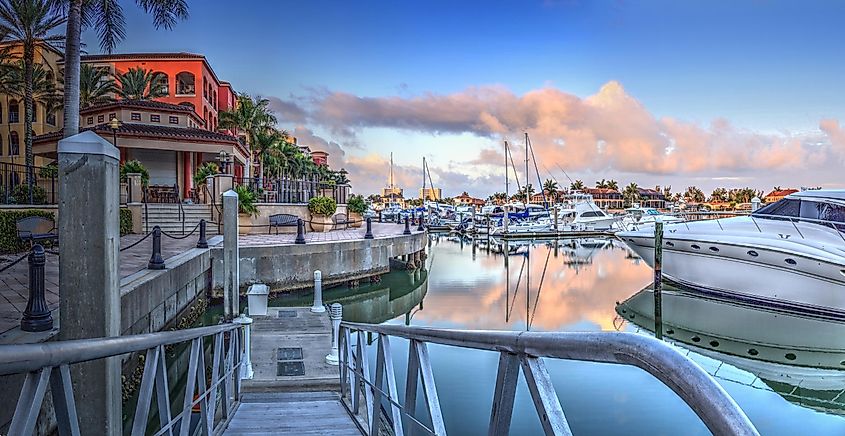 Marco Island is situated in the southwestern Gulf Coast of Florida, known for its beautiful beaches and various attractions that make it a perfect destination for retirees. The town's primary feature is its stunning white sandy beaches, and it is surrounded by the Gulf of Mexico and Ten Thousand Islands National Wildlife Refuge, making it a perfect location for boating, fishing, and birdwatching. Retirees can also explore the town's unique attractions, such as the Rookery Bay National Estuarine Research Reserve and the Marco Island Historical Museum. Overall, Marco Island offers retirees a perfect combination of natural beauty and modern amenities for a comfortable and relaxed retirement lifestyle.
Naples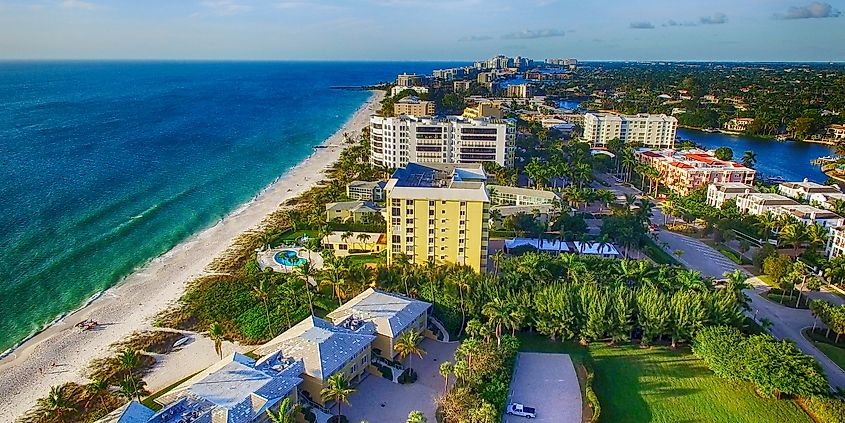 Located on the Gulf of Mexico, Naples is a vibrant town that offers retirees a mix of urban amenities and natural beauty. The town is surrounded by several parks, including Delnor-Wiggins Pass State Park and Clam Pass Park, which offer miles of pristine beaches and hiking trails. Retirees can also enjoy boating and fishing in the nearby Naples Bay or take a stroll through the Naples Botanical Garden. Additionally, the town has a thriving arts scene, with galleries and theaters showcasing local and international artists. With its warm climate and abundant outdoor activities, Naples is an ideal destination for retirees looking to stay active and enjoy the Florida sunshine.
Bonita Springs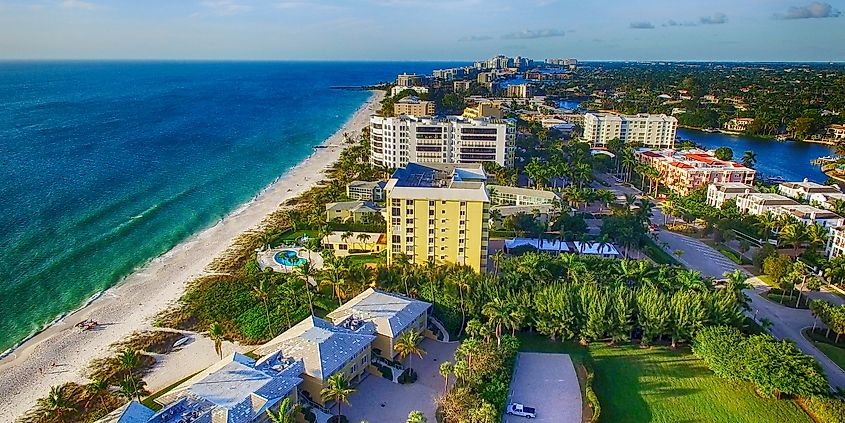 Bonita Springs is a haven for retirees who are looking for outdoor adventure and natural beauty. The town offers a plethora of activities such as kayaking, fishing, and bird watching. The Gulf of Mexico, Lovers Key State Park, and the Everglades provide plenty of opportunities to explore nature. Additionally, Bonita Springs has a laid-back atmosphere with ample opportunities for golfing, shopping, and dining. The town's vibrant arts and cultural scene is also a draw for retirees, with the Center for the Arts of Bonita Springs offering art classes, workshops, and exhibits. Overall, Bonita Springs offers retirees a peaceful and relaxing lifestyle surrounded by natural beauty and cultural enrichment.
Sanibel Island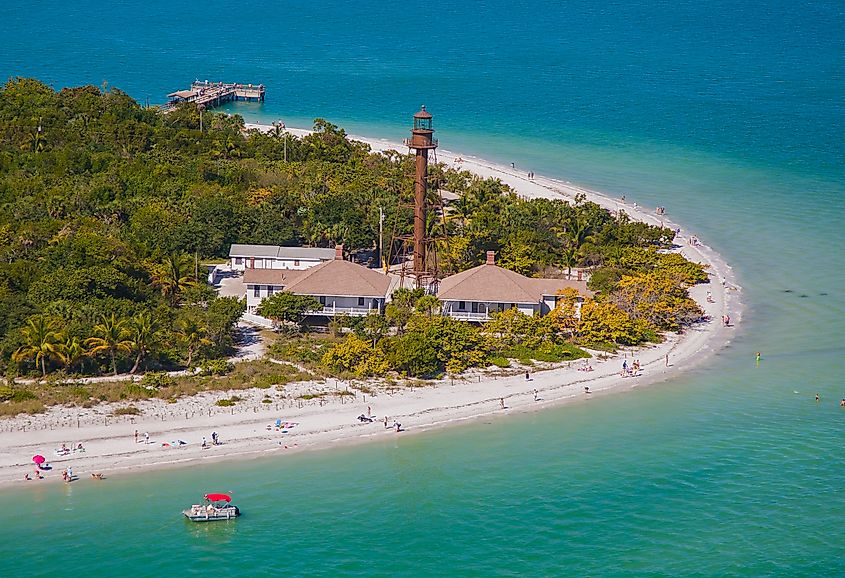 Sanibel Island is a prime destination for retirees seeking to spend their golden years in a peaceful and serene environment. Renowned for its stunning beaches and wildlife, the island is home to the J.N. "Ding" Darling National Wildlife Refuge, which provides opportunities for retirees to witness dolphins, manatees, and various bird species in their natural habitat. The island's vibrant arts and cultural scene, including The Schoolhouse Theater and the BIG ARTS organization, offer plenty of opportunities for retirees to engage in cultural enrichment. Overall, Sanibel Island offers retirees a chance to live in a picturesque setting while immersing themselves in natural beauty and cultural activities.
Florida's Paradise Coast is a perfect retirement destination, offering warm climate, beautiful beaches, and endless outdoor recreation opportunities. Retirees can choose from several small towns surrounded by nature or vibrant towns with plenty of amenities. Marco Island and Everglades City are ideal for nature lovers, while Naples and Bonita Springs offer a mix of urban and natural beauty. Sanibel Island is a great option for retirees seeking a peaceful environment with plenty of wildlife. With so many options available, Florida's Paradise Coast is a retiree's dream destination.