Marco Island is a small city located in the Collier County of the US State of Florida. Situated on a barrier island with the same name in the Gulf of Mexico by the coast of southwest Florida, the city stretches over 59.0 sq. km. It is considered a principal city of Naples–Marco Island Metropolitan Area, which is the largest and only developed land in Florida's Ten Thousand Islands. With just a brief ride from the Florida Everglades and Naples, the city is known for its high quality of life, natural resources, and friendly society.
Geography And Climate Of Marco Island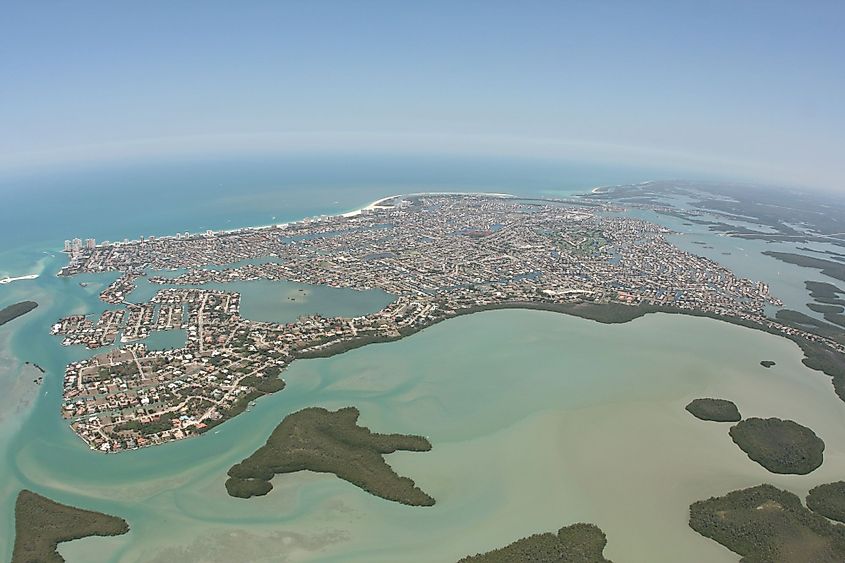 Marco Island lies in southwestern Collier County by the Gulf of Mexico, covering a total area of 59.0 sq. km, of which 31.4 sq. km is land and 27.6 sq. km is covered by water. Parts of the island have some scenic, elevated grounds compared to the primarily flat south Florida landscape. Marco Island features six miles of coastline and over 100 miles of streams.
Marco Island's climate is subtropical to tropical, with long, hot, and wet summers. Whereas winters are short, clear, and comfortable. The temperatures fluctuate from 14 °C to 33 °C and are rarely below 7 °C or above 34 °C. The best time of year to visit Marco Island for warm-weather activities is from October to May.
Brief History Of Marco Island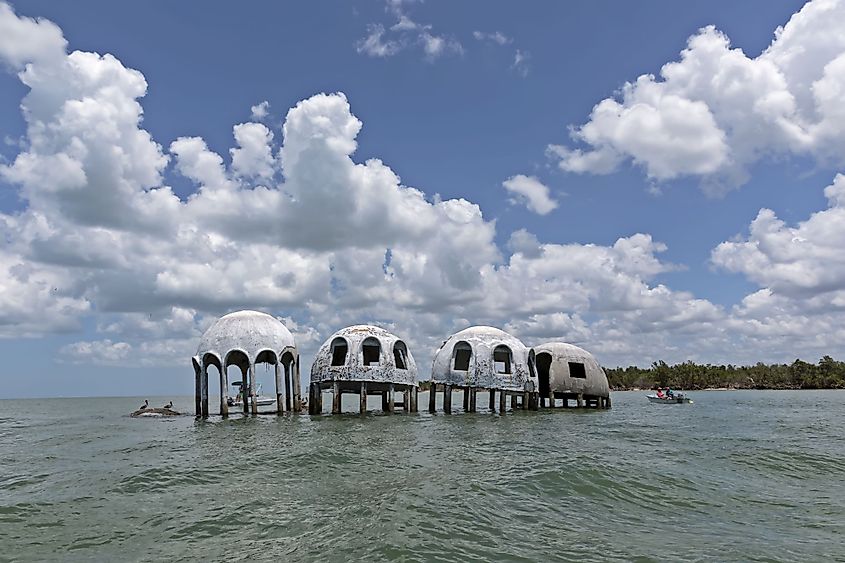 Marco Island was the area of the brutal Calusa Indians who inhabited Florida at least 4000 years ago, occupying abundant land and sea resources with a rich food supply and raw materials for tools, housing, and clothing. The Calusa were skilled woodmen who carved hollowed-out canoes and planks for their houses, harbors, and piers. Archeological discoveries on Marco Island revealed their hand-carved works, including masks, animals, and even gods. The most notable finding is a six-inch wooden panther-like statue named Key Marco Cat, which is currently kept in the Smithsonian Institution. In the 1500s, Some of Spain's pilots and explorers were keen to reach the virgin shores of La Florida. In 1513, Juan Ponce de Leon - Christopher Columbus's companion- led the first European exploration of Florida, heading from Puerto Rico, arriving in Caxambas at the southern end of Marco Island, where the present-day Estates area is set. The Spanish named the island and its residents "Caxymbas," meaning fresh water in the native language. Later on, the area was named San Marco Island and incorporated for the first time as Collier City in 1927, but later unincorporated, then reincorporated as a city in 1997, for the second time, as the Marco Island.
Population And Economy Of Marco Island
Marco Island's population is estimated to be around 18,019 residents. Almost 86.60% of those residents were born in the United States, of which 9.66% of them had been born in Florida. Moreover, 7.46% of the island's residents are not US citizens, with most of them originating from Latin America.
Marco Island attracts tourists worldwide, and its properties are in high demand. Commercial real estate continues to be built along with modern residential homes, condos, and hotels. Besides accommodation, the economy in Marco Island relies on food and beverage, retail, management, and administrative services. From another perspective, the median household income in Marco Island is $86,215 per year, undergoing a rate of 7% sales tax and no income tax.
Attractions In Marco Island
Corkscrew Swamp Sanctuary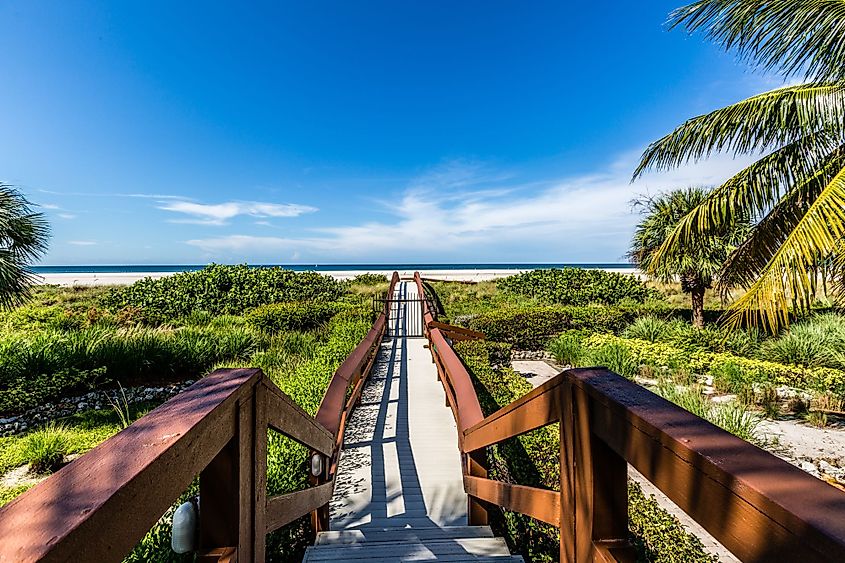 Founded in 1954, Corkscrew Swamp Sanctuary features some of the world's best wildlife and nature photographic experiences. Charming around 10,000 visitors each year, the cathedral-like old-growth cypress forest with its rich resident environment includes a 2.25-mile elevated boardwalk. It offers its visitors four distinct experiences, from a pine highland to a wet savanna, to a cypress forest and marsh. Moreover, the reserve features an optional trail that shortcuts the walk to one mile for those who do not want to walk the entire 2.25 miles.
Marco Island Historical Museum
Marco Island Historical Museum is located on Heathwood and is dedicated to the conservation and display of the region's history, including the history of indigenous Calusa people who once called this area home. The museum offers photographs and art pieces by the first innovators who settled on the island, including the Key Marco Cat Statue replica- which is a tall figure of a cat-like half-man creature. The original statue was revealed during a Smithsonian trip to this island in 1896.
Beaches On Marco Island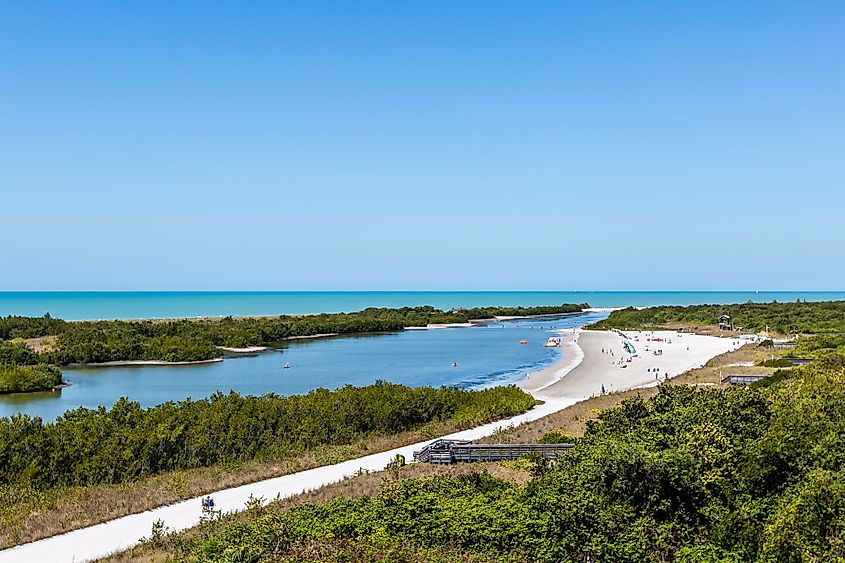 Moreover, the island offers a great selection of sugar-sand beaches like Tigertail Beach, and South Marco Beach, which offer an island ambiance with crystal clear waters. Besides, the island hosts many museums and gardens that host family-friendly events and funfairs. Marco Island is a sun-drenched jewel that features retail businesses, excellent restaurants, superb hotels and resorts, superior neighborhoods, and an original environment with white sandy beaches along the bright blue Gulf of Mexico. All of this charm, combined with the warm winter weather, make the residents and tourists call Marco Island their "paradise."