Arkansas is well-known for its natural beauty, characterized by breathtaking landscapes showcasing mountains, lakes, and rivers. It is an idyllic spot for retirees seeking a tranquil and picturesque environment to spend their golden years. This article will peruse some of the exceptional small towns to retire in Arkansas. Whether your preference lies in fishing, hiking, or relishing in nature's beauty, there is something for everyone in these Arkansas towns. So, it's worth delving into this piece and unearthing the premier small towns that offer a perfect retirement haven.
Eureka Springs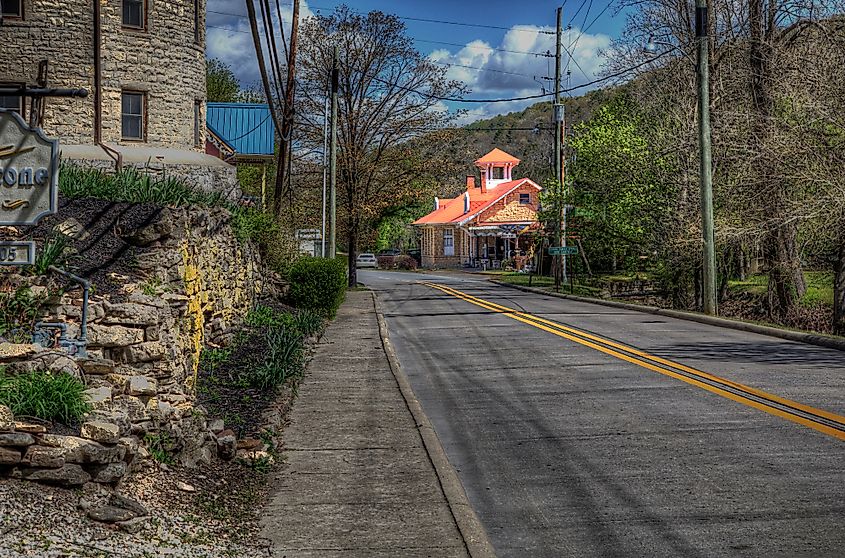 Nestled in the heart of nature's serene beauty, Eureka Springs provides retirees with an exquisite haven to explore art, culture, and history. The town of Eureka Springs hides in the Ozark Mountains. This peaceful town is home to around 2,000 people and has a reputation for remarkable Victorian-style buildings, natural geothermal hot springs, and intriguing history. A must-see when visiting this locale is Quigley's Castle. The artful culture and extensive legacy make Eureka Springs appreciated among seniors looking to retire.
The city sits in beautiful nature that will take your breath away as the Ozark Mountains create an incredible scene behind it. Those who have a fondness for hiking or trying new things out, in general, can find delight in how close this town is to the Ozark National Forest. Moreover, some stunning lakes like Beaver Lake and Table Rock Lake provide retirees with plenty of options for fishing, boating, or any other water-related activities they may enjoy. 
Hot Springs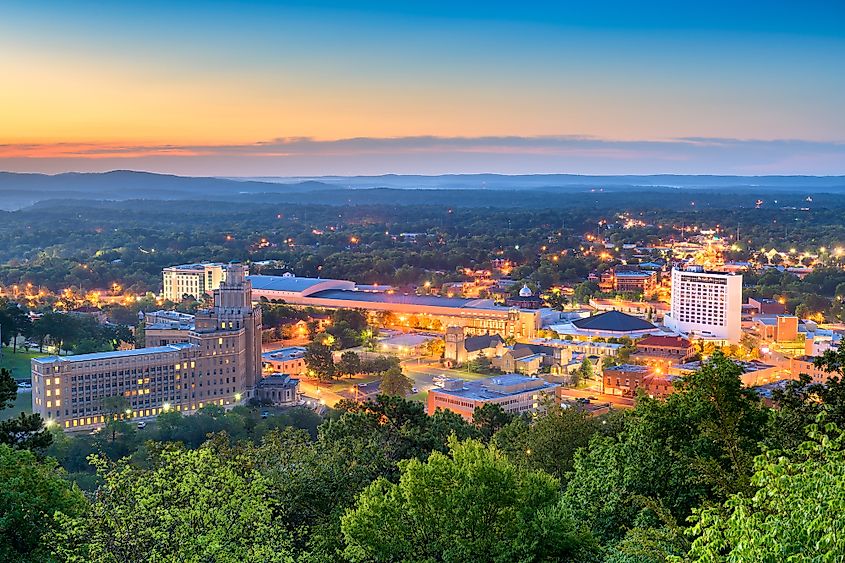 Nestled within the Ouachita Mountains lies the quaint and charming town of Hot Springs, a true haven for retirees seeking a serene and restorative lifestyle. This idyllic destination is well-known for its thermal baths, which are believed to possess exceptional medicinal properties. The pièce de résistance of the town is the Hot Springs National Park, where visitors can luxuriate in a multitude of hot springs and bathhouses. Furthermore, the park boasts an array of awe-inspiring hiking trails that showcase the splendor of the surrounding mountains. Nature enthusiasts will also revel in the picturesque lakes peppered throughout the town, such as Lake Hamilton and Lake Catherine, which offer a plethora of water activities, including fishing and boating. The town's rich history is evident through its many museums and historic sites, providing a stimulating opportunity for exploration. Hot Springs is a veritable paradise for those seeking a tranquil and rejuvenating escape in a setting of unmatched natural beauty and history. 
Bella Vista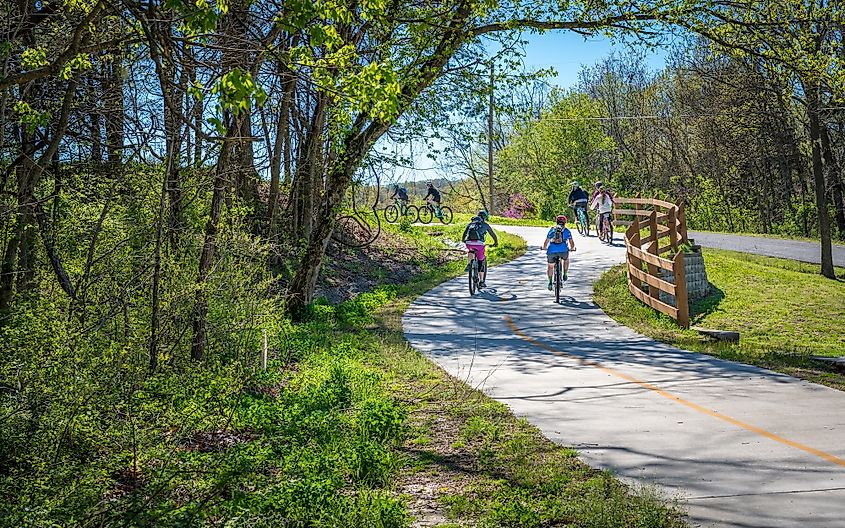 Located in the charming and peaceful northwestern region of Arkansas is Bella Vista - an ideal destination for retirees who crave a vibrant, energizing way of life. Exciting outdoor adventures abound here, providing endless options for leisure pursuits. From Lake Ann to Loch Lomond and beyond, countless bodies of water dotting this picturesque town cater to fishing enthusiasts or those looking for aquatic endeavors such as boating, among others. Many scenic paths within the town offer a chance to explore nature on foot. These include Tanyard Creek Nature Trail and Blowing Springs Park, which is beautiful. Bella Vista has earned its reputation for having exceptional golf courses like Highlands Golf Course and Bella Vista Country Club that retirees can enjoy while admiring stunning views of the Ozark Mountains in their backdrop.
This town's affordability makes it an attractive hideaway for retirees searching for serenity and ease of living. Rest assured that with abundant amenities at their fingertips, those seeking relaxation and excitement will find solace in the retiree paradise known as Bella Vista. 
Mountain Home
Nestled beside the White River, Mountain Home is a diminutive enclave that beckons to retirees with an affinity for outdoor recreation and angling. The area locates in Mother Nature's splendor, with the Ozark Mountains serving as a picturesque backdrop. Fishing enthusiasts flock to Mountain Home for the White River's coveted trout, and the town boasts an array of glistening lakes, such as Lake Norfork and Bull Shoals Lake, perfect for boating and water-based activities. This rural haven is not without its cultural offerings, boasting a vivacious arts and culture scene that includes art galleries, theaters, and music festivals that captivate throughout the year. Mountain Home's affordability renders it a desirable retirement destination, allowing for an enhanced quality of life without financial strain. 
Fayetteville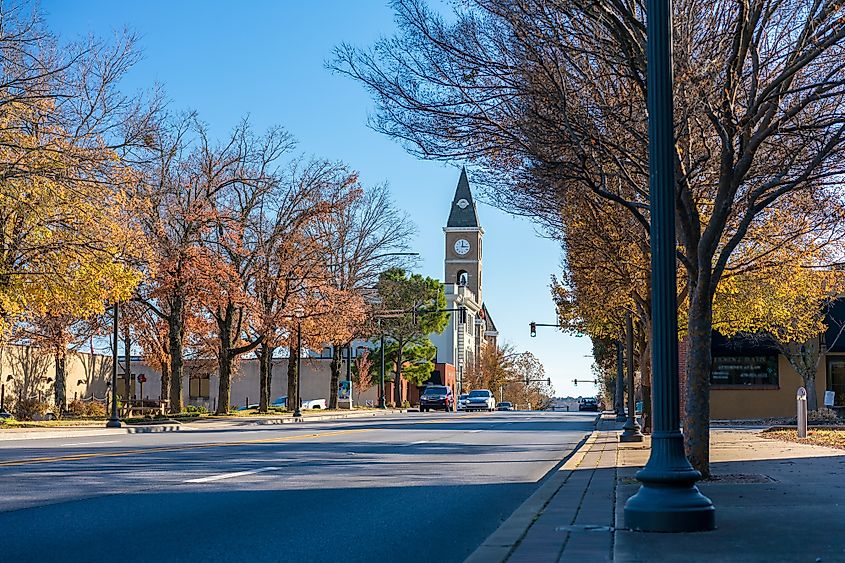 Nestled in the northwest corner of Arkansas, Fayetteville is a petite collegiate settlement that promises a thriving lifestyle for senior citizens with a penchant for adventure. Its expansive network of hiking trails and outdoor recreational activities renders it an ideal retirement destination for those who relish the great outdoors. Encompassing the University of Arkansas, this town boasts a thriving cultural sphere that comprises many galleries, theaters, and music festivals. Moreover, its verdant landscapes encompass several parks, including the scenic Wilson Park and tranquil Lake Fayetteville, both of which are ideal for serene picnics and outdoor pursuits. Fayetteville's biggest draw is the pristine Ozark National Forest, which is a short drive from town. Its sprawling terrain features a diverse array of hiking trails, scenic drives, and other exhilarating outdoor endeavors that retirees are bound to find irresistible. 
Bentonville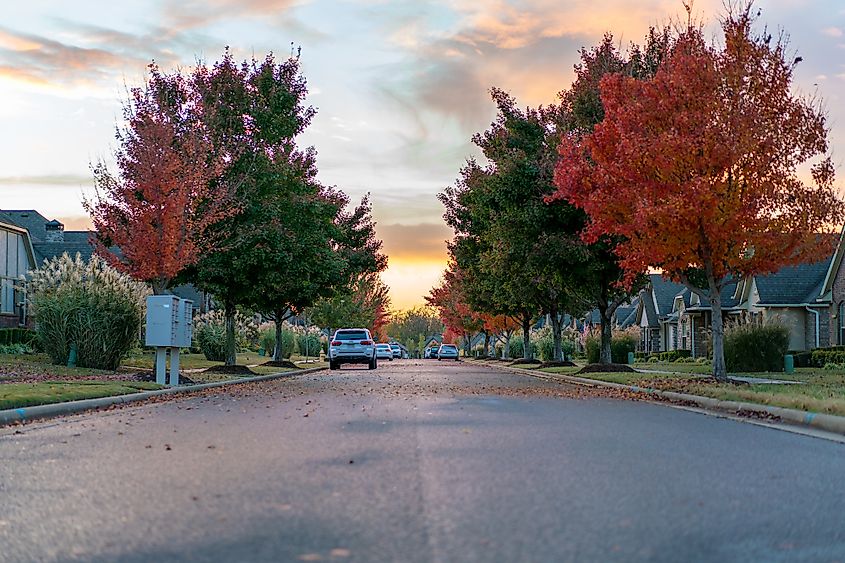 Nestled in the northwest corner of Arkansas lies Bentonville, a quaint town boasting a vibrant arts and culture scene for retirees with refined tastes. The museums and galleries on offer provide endless opportunities to explore artistic subjects through immersive experiences. Even so, the real treasure trove of Bentonville is at Crystal Bridges Museum of American Art. It's home to some of America's most exquisite artwork spanning several genres across time periods unique unto themselves. Beyond its walls are hiking trails where outdoor sculptures can enjoy adventures like Slaughter Pen Mountain Bike Park or exploring nature via the Bentonville Trail System, both offering breathtaking views over the Ozark Mountains. Retiree life has never been more exciting than what awaits in this idyllic location for those seeking new horizons by indulging their adventurous spirit while broadening their cultural backgrounds.
Heber Springs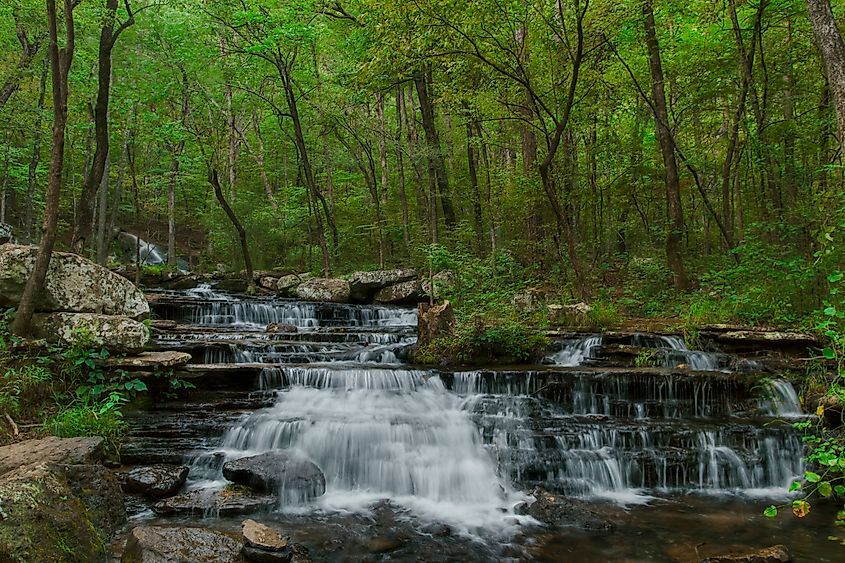 Heber Springs, located at the base of the Ozark Mountains, is a picturesque village that will captivate retirees who enjoy fishing and other outdoor activities. The town encompasses several bodies of water, including Greers Ferry Lake and Little Red River, well-known for their excellent boating, fishing, and aquatic pastimes. In addition to these stunning lake shores, Heber Springs boasts an assortment of parks, such as Sugarloaf Mountain Trail and William Carl Garner Visitor Center, offering breathtaking views showcasing its majestic mountainside while providing excellent opportunities for trekking or any kind of adventure you desire outdoors. The city is also known for having a tight-knit community celebrating various social events all year round giving out many occasions to engage with your neighbors. Furthermore, this quaint yet appealing township's cost of living can be manageable by those aiming for a comfortable retirement in style without being too expensive or unaffordable.
These towns mentioned above offer various options for retirees seeking a peaceful or exciting place to spend their golden years, with plenty of outdoor activities such as tranquil lakes and rivers and mesmerizing mountain views. They represent the epitome of serenity in which retirees can bask themselves away from chaotic city life.