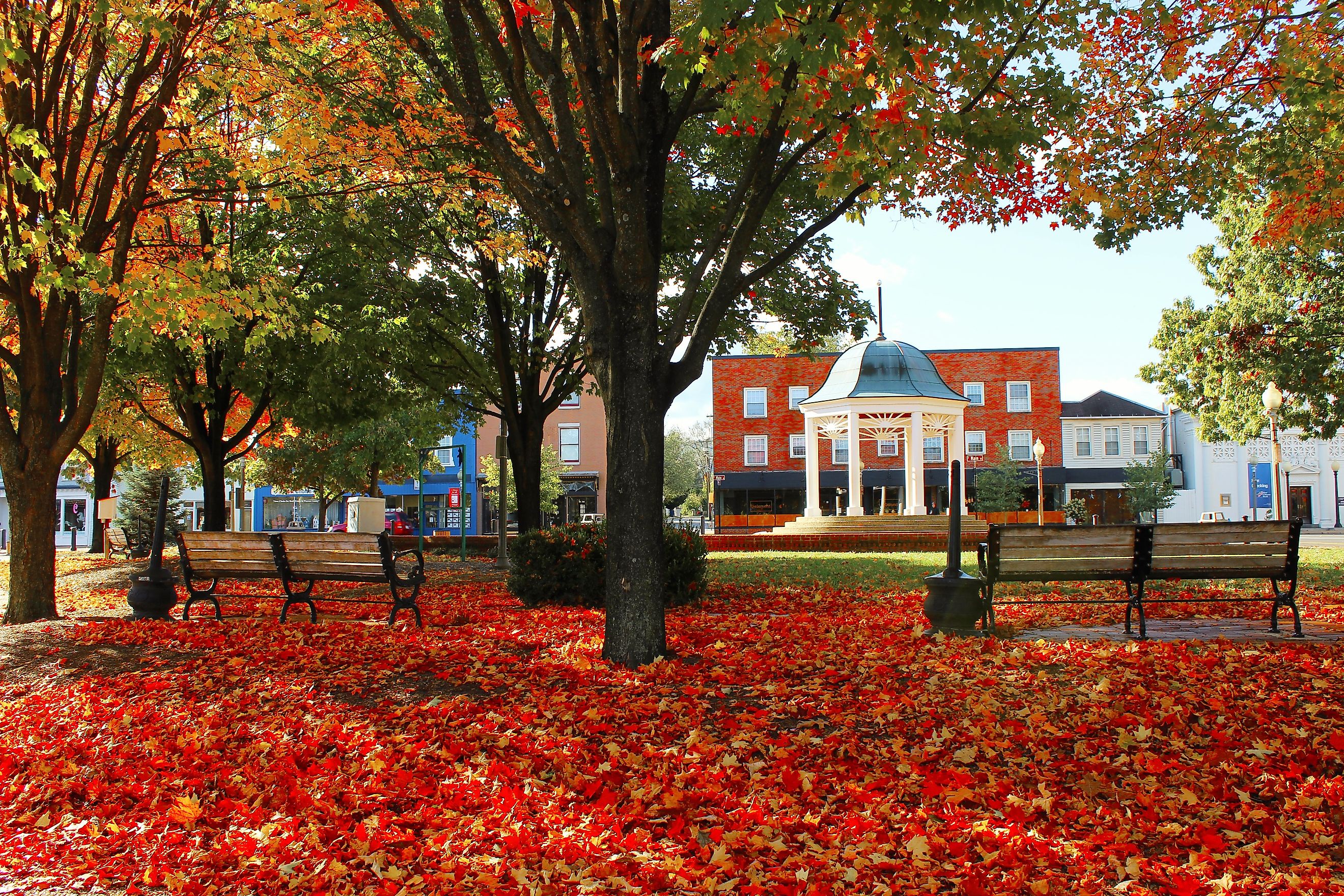 The Best Small Towns In Virginia To Chill Out
Virginia, the Old Dominion, is a state filled with both historical importance and natural beauty. Stretching from the Appalachian Mountains to the Chesapeake Bay and Atlantic Ocean, Virginia is dotted with a seemingly endless supply of lovely little towns. So, if you are looking for a great place to chill out for an afternoon or an entire weekend, Virginia is an excellent starting point. While narrowing down the list was a tough task, we have settled on a list of the state's best towns for unwinding, relaxing, and letting the worries of the world just fade away for a little while. 
Abingdon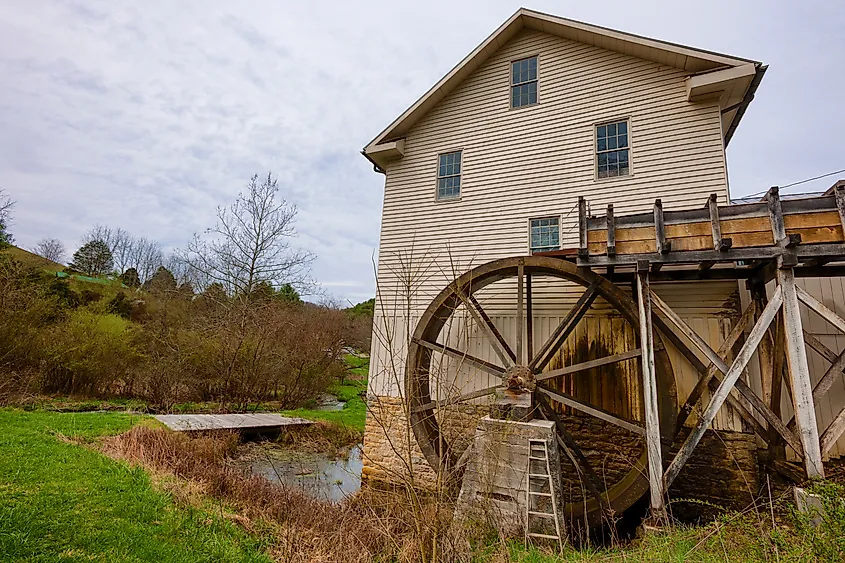 Situated in the Blue Ridge Mountains of southwestern Virginia and considered part of Tennessee's "Tri-Cities" metro area, Abingdon is the seat of Washington County and home to about 8,500 residents. A sizable part of downtown Abington is a National Historic District that contains buildings dating as far back as the 1700s, as well as the stately Martha Washington Inn (1832). The historic Barter Theatre, in operation since 1933, draws in over 150,000 visitors per year. For visitors who want to "chill" in nature as a break from the charming downtown area, Abington sits along several nature trails, such as the Virginia Creeper Trail, that delve into the Blue Ridge landscape.
Ashland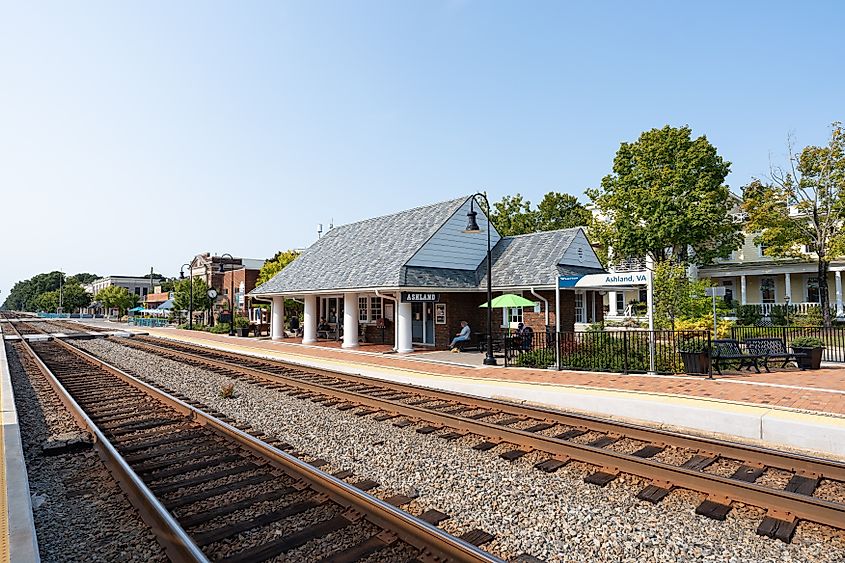 Established in the mid 1800s as a railroad town and now a suburb of Richmond, Ashland continues to grow in population while maintaining the essence of its historic charm. Now home to about 7,500 residents (up from 3,000 in 1970), Ashland has a busy commercial district along U.S. Route 1 and near the Interstate 95 exit. However, Ashland also maintains a more historic (and less hectic) downtown area, with a range of restaurants, shops, art galleries, and performance venues. Ashland's historic train station serves as a visitor's center and an operating train depot, with both passenger and freight trains regularly chugging right through the heart of downtown.
Cape Charles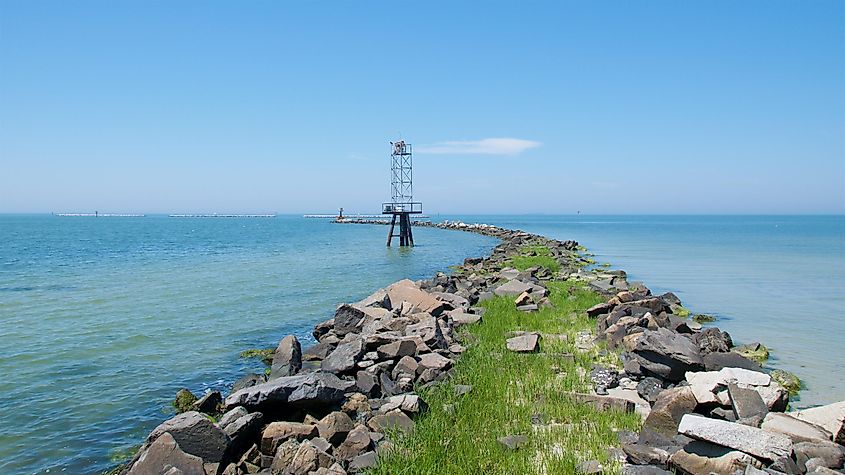 Positioned near the southern tip of the Virginia portion of the Delmarva Peninsula, Cape Charles sits at the mouth of Chesapeake Bay.  Once an important ferry town for traffic across the mouth of the Chesapeake, Cape Charles is now connected to Norfolk by the 18-mile long Chesapeake Bay Bridge-Tunnel. Home to only about 1,000 full-time residents, Cape Charles draws in summertime visitors with the only free public beach in the area. In addition to the beach, Cape Charles has a historic and picturesque downtown area surrounding the town's Central Park. The nearby Cape Charles Natural Area Preserve has a long boardwalk that is perfect for sightseeing of the region's natural beauty.
Chincoteague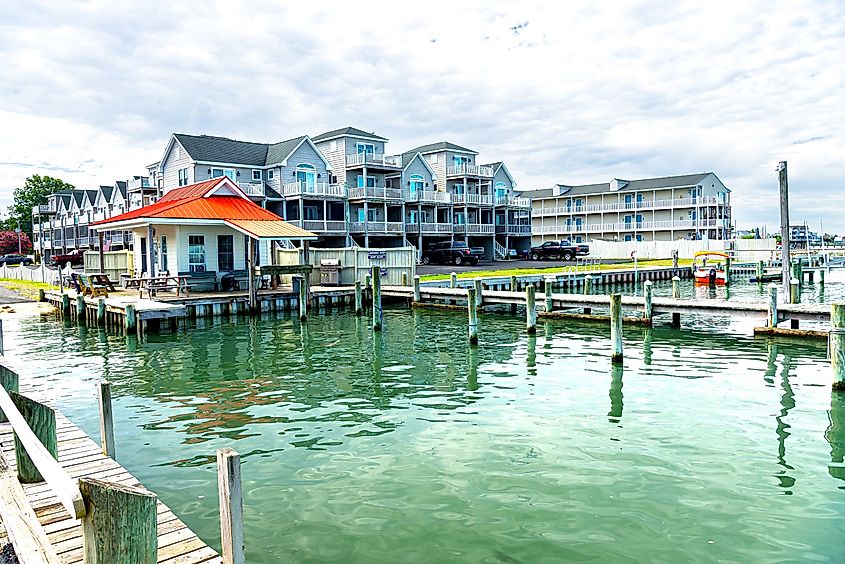 Located along the Atlantic coast at the northern edge of Virginia's portion of the Delmarva Peninsula, the town of Chincoteague occupies the entire island of the same name. The town is most famous for the Chincoteague wild ponies that live on the neighboring Assateague Island, in the Chincoteague National Wildlife Preserve. The wild ponies captured America's imagination with the 1961 film "Misty of Chincoteague," and the island has been a popular tourist destination ever since. Home to about 3,000 full-time residents, Chincoteague is the rare resort town that has eschewed high-rise towers and over-commercialization in favor of a simpler vibe that prioritizes the abundant natural wonders of the area.
Culpeper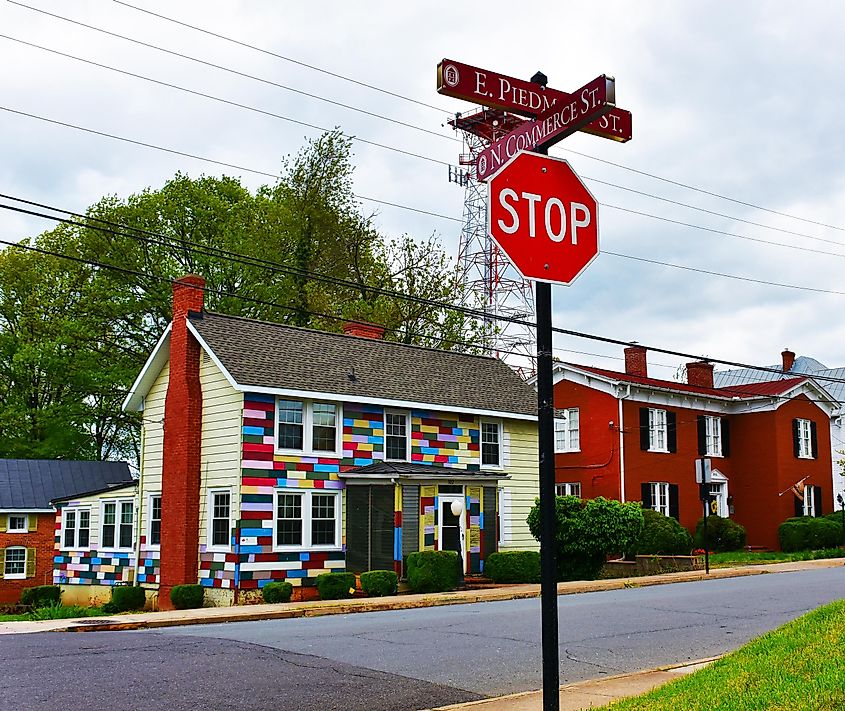 Culpeper, the seat of the county of the same name in northern Virginia, continues to grow in population (now over 20,000, up from 2,500 in 1960) due in part to its ideal location. From Culpeper, residents and visitors can day-trip to Washington, D.C., Richmond, Charlottesville, several Civil War battlefields, and the homes of Presidents Washington, Jefferson, and Madison. But there are plenty of reasons to stay in Culpeper as well! Visitors can start at the combination train station, visitors center, and history museum, then do a walking (and shopping tour) of the historic and bustling downtown area. The surrounding rivers, forests, hills, and mountains offer endless options for outdoor recreation as well.
Front Royal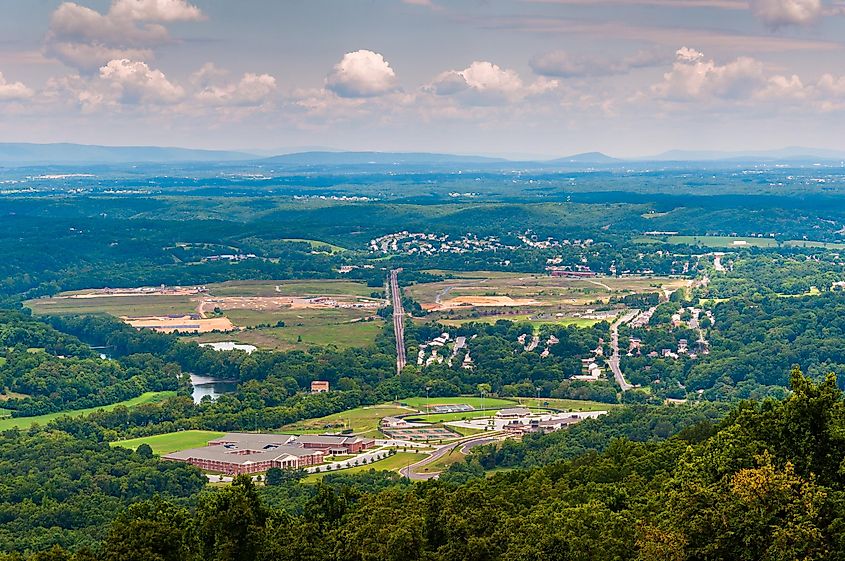 The town of Front Royal bills itself as Virginia's gateway into the Shenandoah Valley, a long, slender valley that passes through the heart of the state and which is full of history and natural beauty. Situated near the intersection of Interstates 81 and 66, Front Royal offers easy access to popular tourist draws like Skyline Drive, Luray Caverns, several Civil War historical sites, and Shenandoah National Park. The town itself, home to about 15,000 residents, contains a charming Main Street business district with a range of shops with mural-covered walls. Visitors to Front Royal can chill out by combining a morning hike or kayak trip with an afternoon of shopping and dining.
Warrenton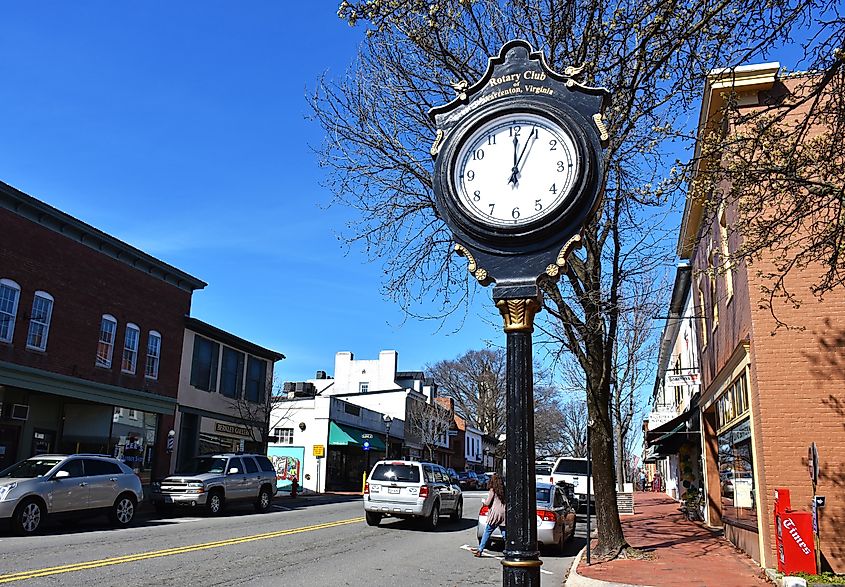 Long known as a summer resort town, Warrenton has only grown in popularity and population (up to about 10,000) in recent years due to its location about 55 miles west of Washington, D.C. Situated on the eastern side of the Blue Ridge Mountains, Warrenton lies at the heart of both Virginia's wine country and horse country. In addition to the many nearby winery and stable tours, tourists enjoy visiting Warrenton itself to walk its brick-lined sidewalks and explore its shops and restaurants housed in historic structures. For many visitors from Washington and other big cities, a trip to Warrenton feels like stepping into a simpler, less hectic past.
The state of Virginia has many great places to visit if you are looking for an action-packed, adventure-filled trip. But what if you just want to take it easy and chill out? Virginia has you covered there, too! The Old Dominion has many small towns that are perfect places to relax and recharge. So, next time you feel like you need a break from the hustle and bustle of your everyday life, plan an escape to one (or a few) of Virginia's lovely small towns.