Virginia, the eminent state on the East Coast of the United States, is renowned not just for its abundant background and civilization, but also for its splendiferous natural beauty. With its disparate terrains encompassing hummocky hills tranquil lakes, craggy mountains to verdant state parks, Virginia provides an array of opportunities for outdoor enthusiasts seeking a summer excursion destination. 8 best small towns in Virginia possess remarkable geographic elements, making them perfect for a summer break. From tranquil lakes for paddling and fishing to impressive mountains for mountaineering and camping, these cities have something for everyone. Hence, bundle up your belongings, don your hiking footgear, and get prepared to embark on an unforgettable journey in the core of Virginia.
Staunton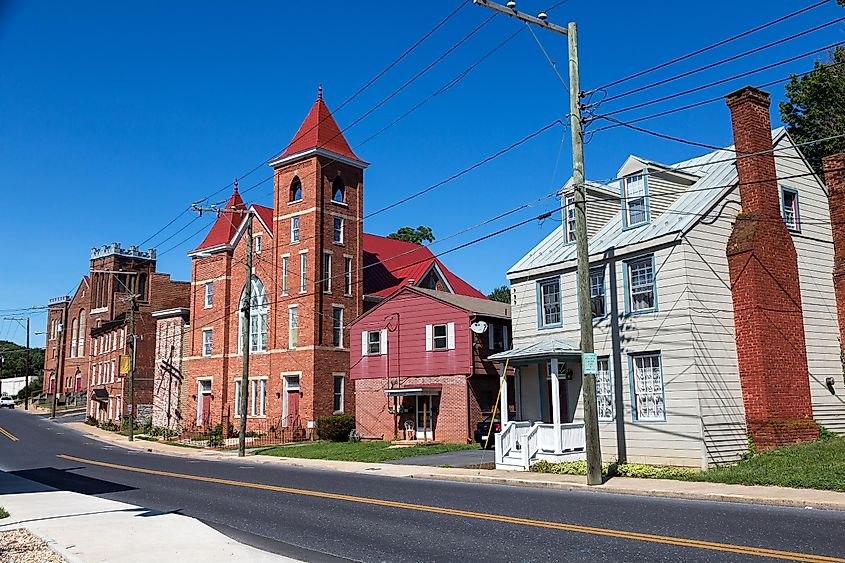 Nestled in the heart of the Shenandoah Valley, Staunton is a picturesque village that provides an uncommon intermix of ancestry, culture, and splendid scenery. One of the prime attractions of Staunton is its nearness to the Shenandoah Mountains, which offer spectacular panoramic views and a profusion of hiking paths. Climb up to Humpback Rocks, a famous rock formation that proffers remarkable glimpses of the valley underneath, or traverse the tracks in Shenandoah National Park, a quick drive away. Staunton also flaunts the scenic Blue Ridge Parkway, a 469-mile-long road that traverses the mountains and supplies astounding views of the encircling rural areas. The community itself is famous for its captivating downtown sector, filled with ancestral edifices, art galleries, and local stores. With its beauteous location and access to magnificent mountains, Staunton is a faultless goal for nature aficionados and history fanatics alike.
Chincoteague Island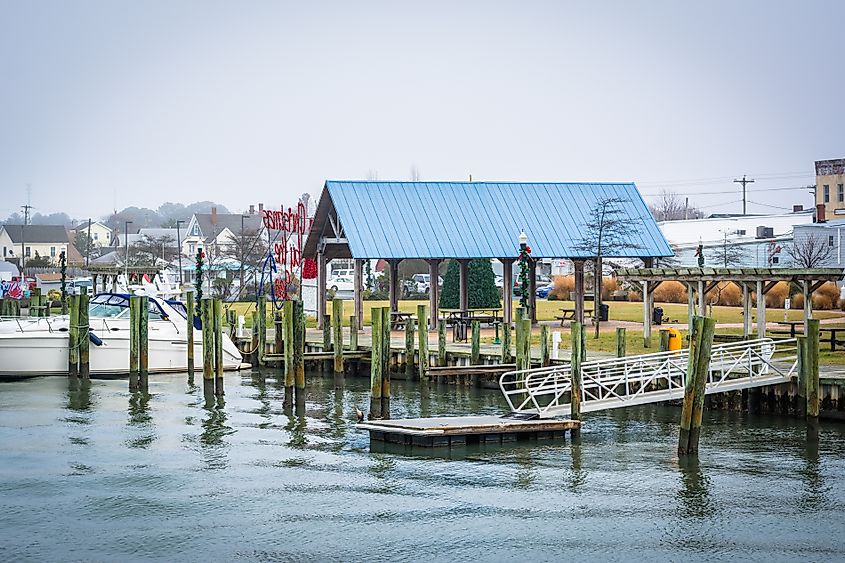 Found along Virginia's Eastern Shore, Chincoteague Island is a domicile of tranquility renowned for its untouched strandlines and unblemished native beauty. One of the primitive draws of Chincoteague Island is the Chincoteague National Wildlife Refuge, which covers over 14,000 acres and shelters over 320 breeds of birds, incorporating the emblematic Chincoteague ponies. Survey the refuge by foot or bike, and behold these grand wild horses grazing in their native habitat. Chincoteague Island is also celebrated for its yearly Pony Swim, where the feral ponies are rounded up across the channel from Assateague Island to Chincoteague Island, an occurrence that draws thousands of guests per annum. Apart from the wildlife refuge, Chincoteague Island promises miles of untouched sandy beaches, optimal for swimming, sunbathing, and beachcombing. The island also has diverse water-based entertainment, such as kayaking, paddle boarding, and fishing, permitting vacationers to wholly submerge themselves in the coastal magnetism of this little village. With its singular amalgam of wildlife, beaches, and coastal amusement, Chincoteague Island is a must-experience goal for those searching for a serene coastal vacation.
Damascus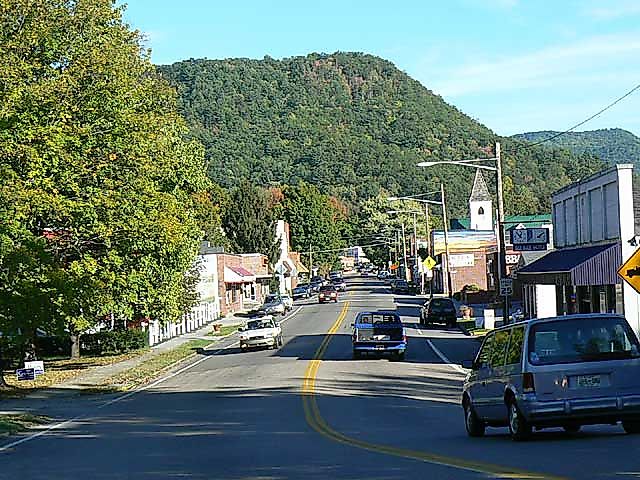 Set in the picturesque Blue Ridge Mountains, Damascus is a small village that is well-known as a paradise for fans of the outdoors. What makes Damascus stand out is its situation as a village along the renowned Appalachian Trail, a 2,190-mile-long trekking path that stretches from Georgia to Maine. Damascus is often referred to as the "Friendliest Town on the Appalachian Trail" due to its benevolent hospitality towards walkers. Visitors can go for a hike along the trail, or relish the appealing beauty of the surrounding mountains. In addition to hiking, Damascus offers stimulating escapades such as mountain biking, kayaking, and rock climbing, making it a perfect spot for thrill seekers. The town also hosts the annual Trail Days event, which brings together trekkers and outdoorsmen from all over the nation for a weekend of jubilation and solidarity. With its adventure-seeking character and impressive mountain vista, Damascus is a remarkable little town that provides a remarkable summer break experience.
Luray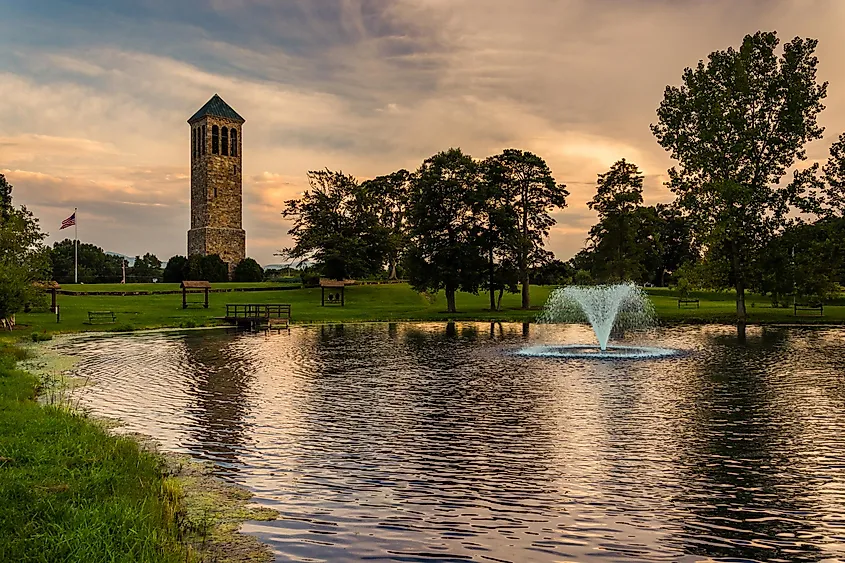 Tucked away in the Shenandoah Valley, Luray is a delightful small town that serves as a portal to the glorious Shenandoah National Park. The city is famous for its proximity to the park, which sprawls over 200,000 acres of guarded wildness and provides a plethora of outdoor leisure activities. Tourists can investigate the park's lovely hiking paths, which guide them to marvelous views and pretty cascades, or proceed on a picturesque drive down the Skyline Drive, a 105-mile-long road that zigzags through the park and offers wide-ranging views of the encompassing environs. Luray is also famous for its Luray Caverns, a celebrated subterranean cave system that shows off admirable stalactite arrangements, and a memorable musical instrument named the Great Stalacpipe Organ. Apart from its natural attractions, Luray has a delightful downtown area with lovely shops, eateries, and local galleries, making it a great base for discovering the beauty of Shenandoah National Park.
Abingdon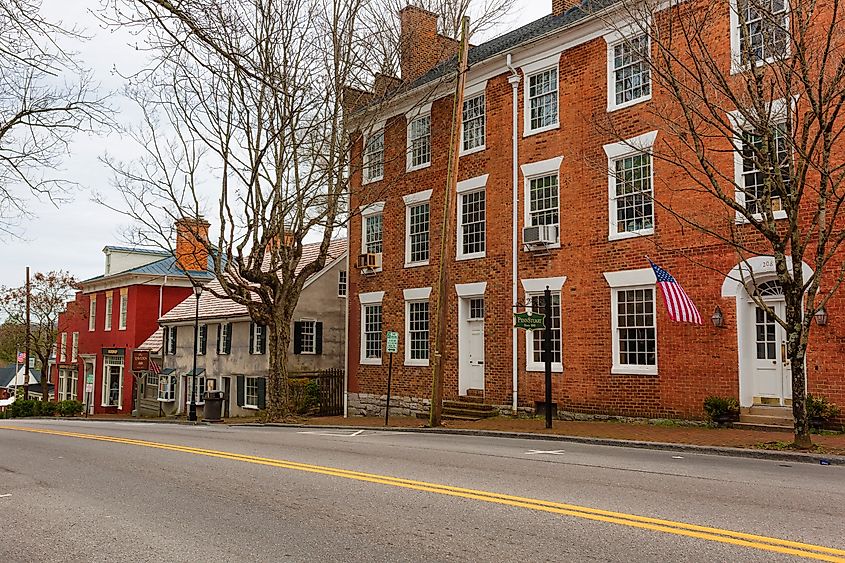 Located in southwestern Virginia, Abingdon is a traditional hamlet that brings together culture and picturesque scenery. Its downtown area, featuring buildings from the 18th and 19th centuries, represents an example of preservation, containing shops, galleries, and eateries. The Virginia Creeper Trail is a standout attraction, a 34-mile-long track-to-trail conversion that ambles through the town, displaying breathtaking views of the nearby landscapes. Along the path, you can hike, cycle, or horseback ride through lush valleys, woodlands, and agricultural areas. Abingdon is close to Mount Rogers, Virginia's highest apex, and has trails leading to breathtaking outlooks and exceptional alpine biomes. The celebrated Barter Theatre, one of the oldest professional theatres in the United States, displays live performances in a centuries-old atmosphere. Abingdon also holds various festivals and occasions all throughout the year, highlighting its prosperous cultural background and vivacious arts milieu. With its historical allure, picturesque pathways, and cultural attractions, Abingdon is a small town that presents a distinctive summer getaway experience.
Smithfield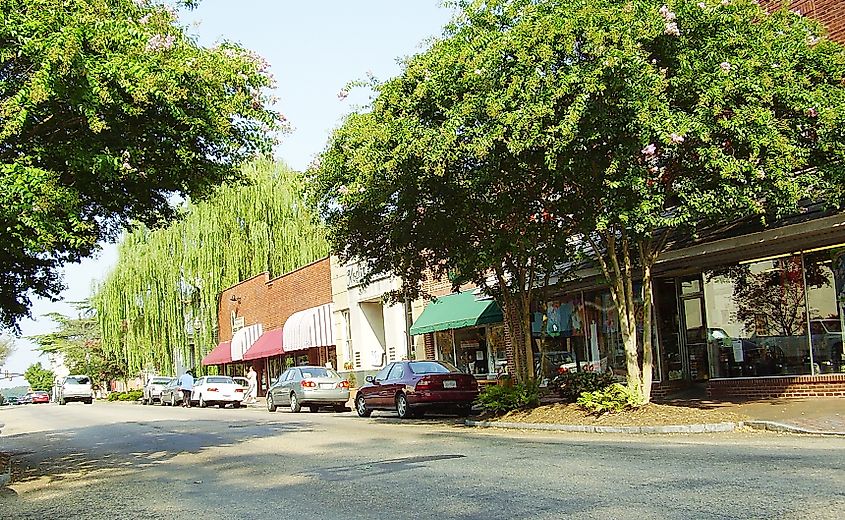 Nestled along the banks of the Pagan River, Smithfield is a picturesque small town that radiates Southern charisma. Celebrated for its conserved old-fashioned downtown, Smithfield is renowned for its refurbished 18th and 19th-century abodes, attractive shops, and regional dining establishments. Tourists can take a meander along the riverside, taking pleasure in the scenic sights and tranquil mood, or probe the town's past at the Isle of Wight County Museum, which spotlights the district's plentiful nautical and agrarian history. Smithfield is also the habitat of Windsor Castle Park, a broad park that offers miles of captivating ambling and cycling tracks, as well as chances for canoeing and angling on the river. The park likewise hosts open-air concerts and occasions during the summer season months, providing an ideal surrounding for a soothing summer break. With its riverfront allure, traditional downtown, and calm natural elegance, Smithfield is a concealed gem among the small villages of Virginia.
Cape Charles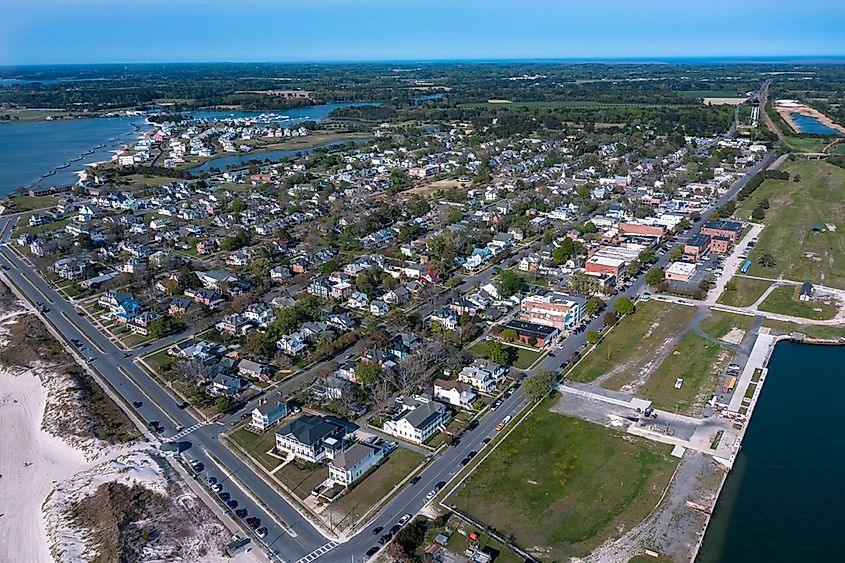 Nestled on Virginia's Eastern Shoreline, Cape Charles is a tranquil seaside town that provides a comfortable beach holiday with a Chesapeake Bay atmosphere. This town is famous for its unspoiled sandy beaches, perfect for swimming, tanning, and searching for sea shells. Cape Charles also prides itself on its restored traditional downtown, with Victorian-style residences, regional stores, and exquisite eateries. Tourists can take a walk down the village's picturesque lanes, lined with captivating shops and delightful bistros, or take in the vista of the bay from the hamlet's waterfront park. Cape Charles is also a haven for outdoor lovers, with possibilities for canoeing, boating, and angling in the bay's placid waters. Golfers can hit the ball at the village's award-winning golf course, which supplies striking sights of the bay and the close-by Chesapeake Bay Bridge Tunnel. With its coastal charisma, historic downtown, and recreational opportunities, Cape Charles is the ideal summer retreat for those looking for a peaceful beach retreat.
Floyd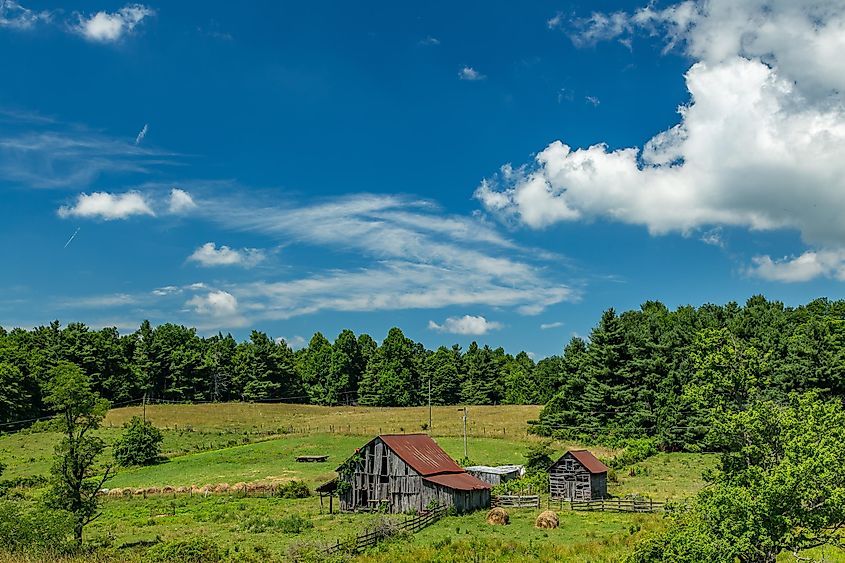 Enclosed by the Blue Ridge Mountains, Floyd is a picturesque village renowned for its melodious atmosphere and impressive scenery. The town includes many live performance places, incorporating the renowned Floyd Country Store, where visitors can relish traditional Appalachian music and dance. Floyd is also a doorway to the spectacular Blue Ridge Parkway, an eye-catching drive that provides breathtaking sights of the encompassing mountains and valleys. Nature admirers can probe the close by Buffalo Mountain Natural Area Preserve, which has over 1,140 acres of wilds with trails for hiking and an eclectic mix of flora and fauna. The village itself emanates a tranquil, artistic atmosphere with its local artisan stores, organic fields, and warm-hearted population. Floyd is an ideal summer holiday spot for those wanting a concoction of melody, nature, and small-town appeal.
Conclusion
Virginia is home to many tiny municipalities that furnish singular and varied summertime holiday experiences. From the maritime charisma of Chincoteague Island and Cape Charles to the mountain escapades of Damascus and Luray, each settlement has its own exclusive allure that sets it apart from others. With their ravishing native environments, recreational opportunities, and cultural attractions, these small boroughs proffer a faultless amalgamation of outdoor entertainment and relaxation for a memorable summer vacation. Whether you're seeking to probe wildlife havens, trek along the Appalachian Trail, savor beach activities, or submerge yourself in story and culture, Virginia's minimal towns have something to contribute to everyone. So why not bundle your suitcases and initiate an unforgettable summer excursion in one of these coolest petty villages in Virginia?