The Oldest U.S. National Forests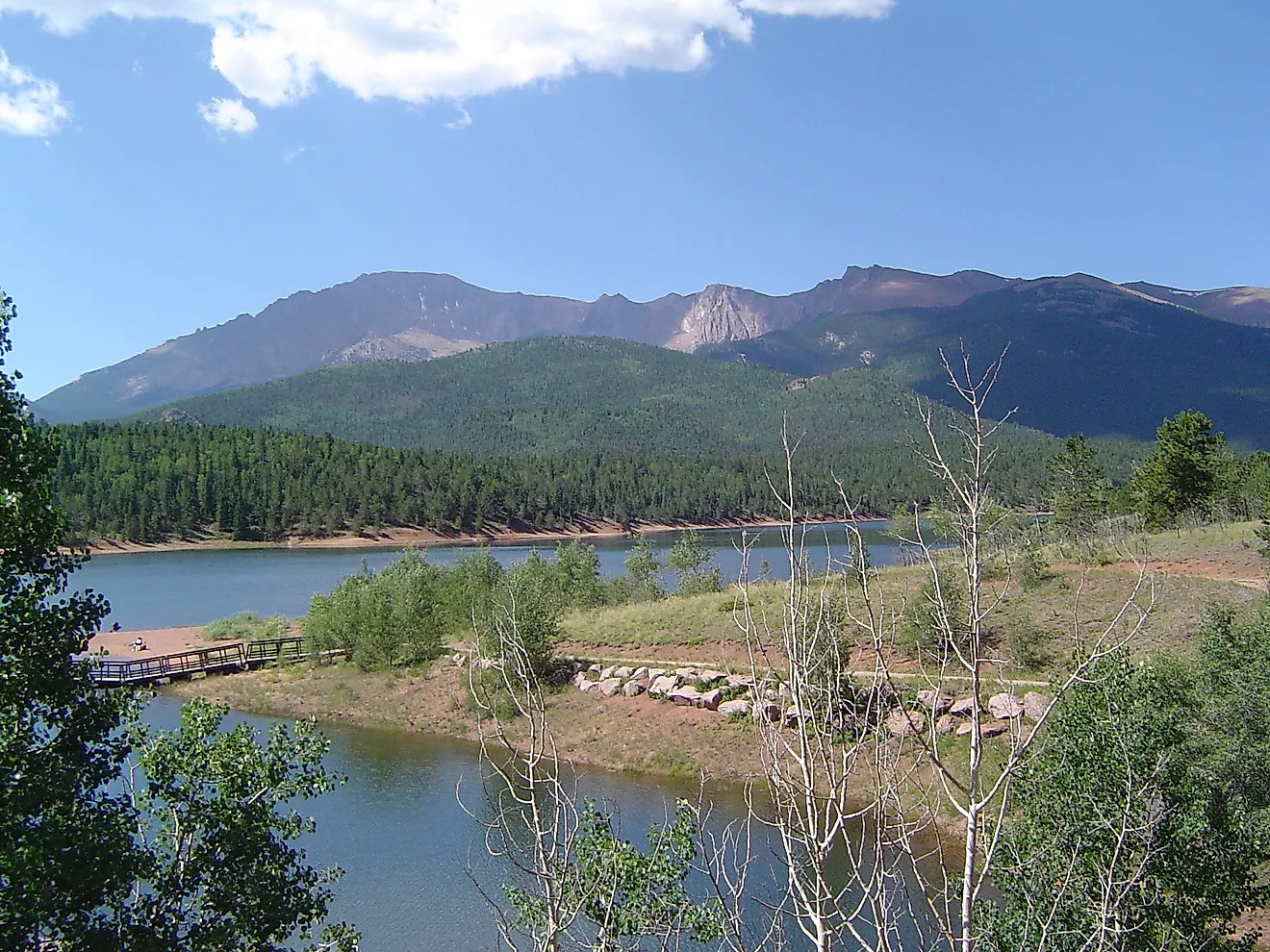 The United States (US) hosts 154 National Forests. These protected areas encompass a total area of 188,336,179 acres in the country. The US Forest Service, a US government department, manages these forest areas. The first national forest was established on March 30, 1891, in Wyoming. Today, these forests protect a number of wild flora and fauna of the country and also provide recreational options to the citizens of the country.
The Oldest National Forests
Shoshone, Wyoming
The Shoshone is the oldest national forest in the US and was started as part of the Yellowstone Timberland Reserve. It encompasses 2.4 million acres of land and three snow-clad mountain ranges within its boundaries. It includes meadows, forests, alpine lakes, streams, and an accompanying range of wildlife. Gannett Peak is its highest point (13,804 feet).
White River, Colorado
White River National Forest is situated in the Rocky Mountains and is world-famous for its scenery and winter sports like skiing. With 2.3 million acres, it is one of the largest parks in the country. The national forest in White River has eight wilderness areas. White River has the Collegiate Peaks, Eagles Nest, Flat Tops, Holy Cross, Hunter-Frying Pan, Maroon Bells-Snowmass, Ptarmigan Peak and Raggeds Wildernesses.
Santa Fe, New Mexico
Santa Fe National Forest is situated in northern New Mexico. It is 1.6-million-acre large and is renowned for its mountain scenery like the White River. It is also a popular area for fishing as its streams and lakes are well stocked with trouts. Fishing, with permits, is a popular sport here, along with hunting of mule deer, elk, turkey, black bear, mountain lion, and bighorn sheep. It has four wilderness areas, Pecos, San Pedro Parks, Chama, and Dome.
Pike, Colorado
Pikes Peak (14,115 feet) in the Pike National Forest is one of the most visited mountains in the US. It is home to the yellow-bellied marmots (whistle pig), bighorn sheep (the state animal of Colorado) and black bear. The Ute Indians have long used trails in these mountains to hunt buffaloes. It has four annual events Pikes Peak Ascent and Marathon, Pikes Peak International Hill Climb, Pikes Peak Challenge and the New Year Eve's fireworks display.
Mount Hood, Oregon
Also another mountain habitat, Mount Hood has forests, lakes, and streams. This national forest is close to Portland and extends from Columbia River Gorge to Olallie Scenic. It has the Bull of the Woods Wilderness, and Badger Creek Wilderness.
Sierra, California
The 1.3 million acres large Sierra National Forest is situated in Central Sierra Nevada. The region is mountainous and lies between the elevation of 900 to 13,986 feet. It has lakes and the world famous Ansel Adams and John Muir Wildernesses. It has many kinds of vegetation, grasslands, sub-alpine meadows and tall coniferous forests.
San Bernardino, California
This national forest consists of wild lands in the San Bernardino and San Jacinto Mountain Ranges and is preserved for its natural resources -flora, fauna, water, minerals, livestock range and recreation. It is 154,000 acres large. This park has a national monument, eight wilderness areas, three wild and scenic rivers. Its natural habitats change from desert to snow-clad peaks, with critical wildlife corridors, and biodiversity. It is an easy get-away for southern Californians.
Angeles, California
The Angeles National Forest is surrounded by the expanding Los Angeles. It has five wilderness areas, the Cucamonga, Magic Mountain, Pleasant View Ridge, San Gabriel, and Sheep Mountain.
Cleveland, California
The Cleveland National Forest is near San Diego and is relatively small with 460,000 acres. It is mountainous with wildlife and natural resources, four Wilderness areas and many recreational amenities.
Rogue River-Siskiyou, California, and Oregon
This national forest is 1.8 million acres in size, starting in Oregon and extending down to California. Parts of Cascades Mountains and the Siskiyou Mountains lie in this park. It has eight wilderness areas.
Ecological and Recreational Importance
National forests are areas that are protected and preserved for present and future generations, because of their ecological, geological, scientific, educational, scenic, or historical values. All have more than one wilderness areas protected. These forests offer numerous recreational facilities so that people can enjoy and appreciate the grandeur of nature in its many forms. The larger forests can have many different ecosystems. These forests have a wide range of fishing, camping and backpacking, mountain climbing, ice climbing, horseback riding, rafting, kayaking, mountain biking, motor touring, photography, wildlife viewing, skiing, and snowmobiling facilities. They have a well-established group and family campgrounds. Mount Hood, Angeles, Cleveland, which are close to big cities have developed camping and picnic areas, as well as hiking and biking trails.
The Oldest U.S. National Forests
| Rank | National Forest, State | Date Established |
| --- | --- | --- |
| 1 | Shoshone, Wyoming | March 30th, 1891 |
| 2 | White River, Colorado | June 16th, 1891 |
| 3 | Santa Fe, New Mexico | January 11th, 1892 |
| 4 | Pike, Colorado | February 11th, 1892 |
| 5 | Mount Hood, Oregon | June 17th, 1892 |
| 6 | Sierra, California | February 14th, 1893 |
| 7 | San Bernardino, California | February 25th, 1893 |
| 8 | Angeles, California | February 25th, 1893 |
| 9 | Cleveland, California | February 25th, 1893 |
| 10 | Rogue River-Siskiyou, California and Oregon | September 28th, 1893 |