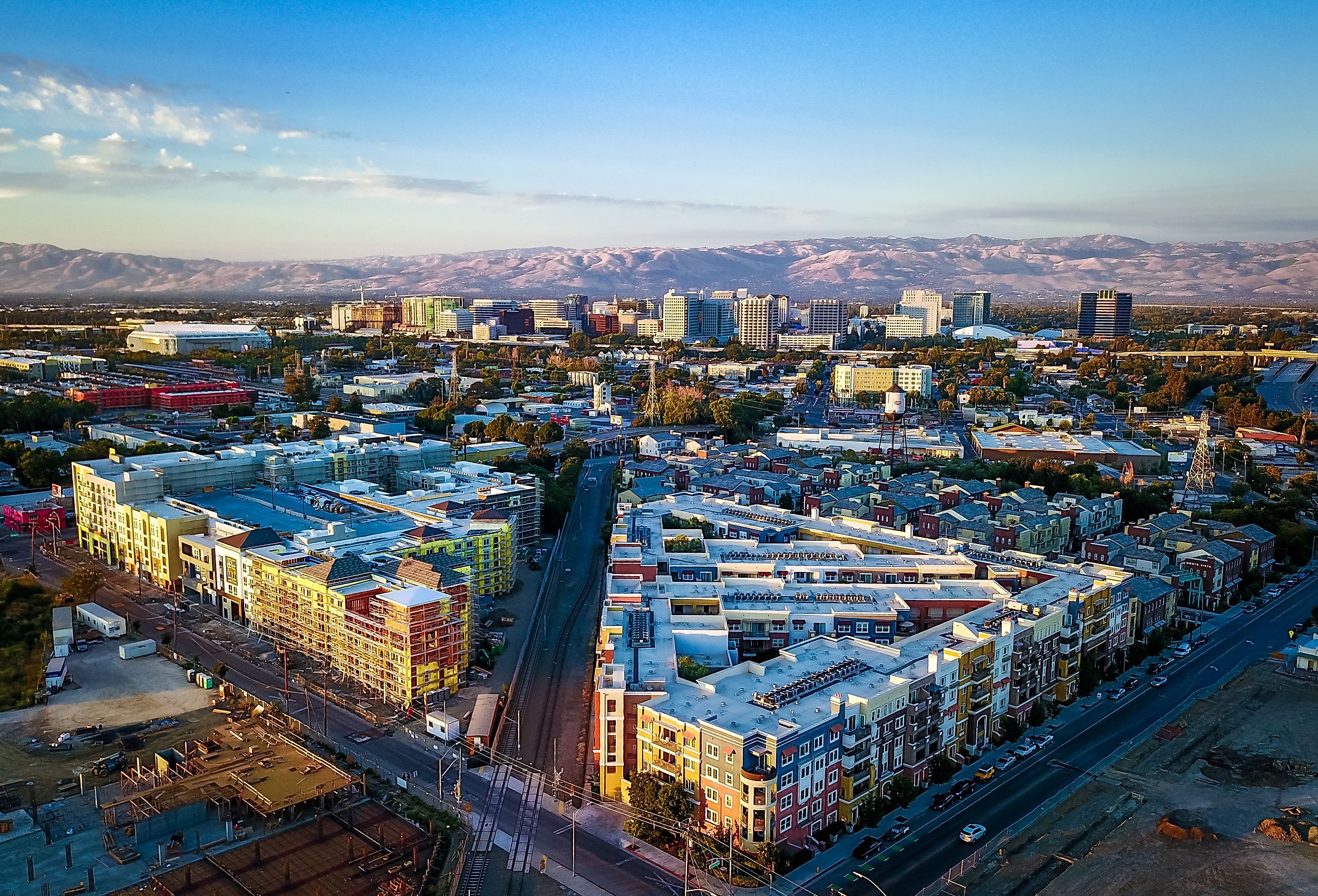 The 10 Wealthiest US Cities
Across all age groups, Americans spend most of their money on housing, followed by transportation, food, and insurance. In 2018, American households collectively held over $98 trillion in wealth. Wealth is net worth, which accounts for assets minus debt. Some 75% of aggregate household assets are financial, like stocks, mutual funds, retirement accounts, and owned businesses. Americans invest the majority of their non-financial assets in real estate. US households also commonly face large debt or liabilities like mortgages and student and car loans.
The $113 trillion in assets held collectively by Americans in 2018 is more than five times the worth of all goods and services the country produces yearly. If divided evenly, each household would have over $343,000, which is not the case. Unfortunately, the current law, federal and state taxes do very little for wealth distribution to accommodate low-earners. Instead, it favors affluent families. In 2022, a small group of households in America holds 30% of the wealth (or $39 trillion). The "0.01 %," primarily accumulate their wealth from the equity in corporations.
This list ranks the wealthiest cities in the US according to their median household income. Areas with high unemployment usually correlate with a lowered median household income. Likewise, the strong US job markets and low unemployment equate to higher prosperity within metropolitan areas.
1. San Jose, California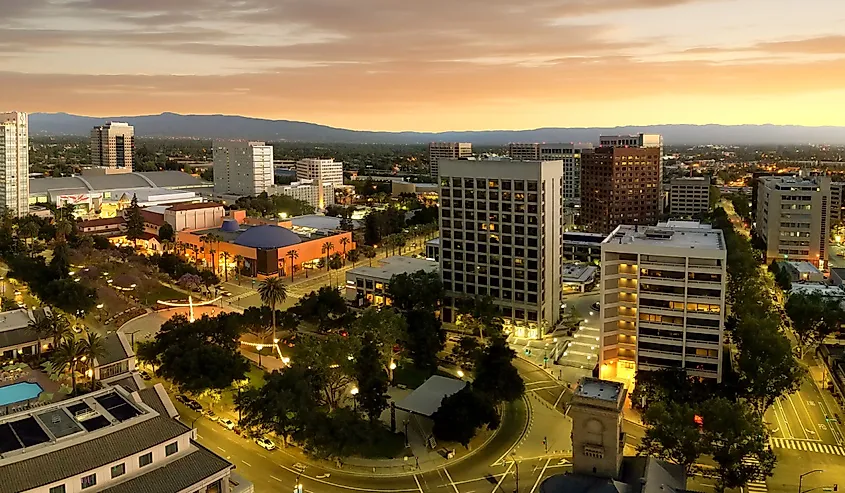 Located in the Santa Clara Valley, San Jose is the richest metro area by far, with a median household income of $110,040, surpassing the runner-up by over $13,000. Over 22% of households earn $200,000 or more, and 50.1% of San Jose's education-driven populace boasts a bachelor's degree or higher. The area covers much of the innovative Silicon Valley tech hub, comprising the San Francisco Bay Area's southern reaches.
World-renowned big, innovative companies and the region's largest employers include Apple, Adobe Systems, Apple, Intel, Lockheed Martin, and NASA. With a low unemployment rate of 2.7%, it is no surprise that the San Jose metro area is first on this list. Over a quarter of its workforce is in IT, or professional, scientific, and management industries, compared to the nationwide 13.5%.
2. San Francisco, California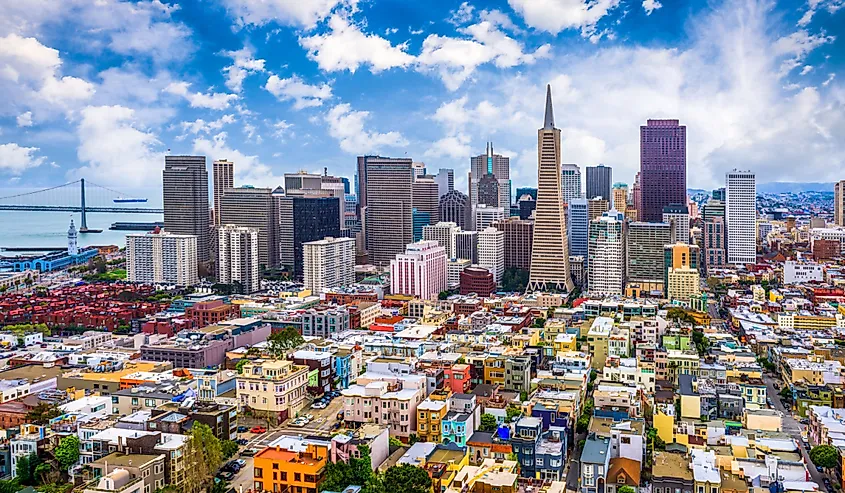 San Fransisco metro area places second with a median household income of $96,677, nearly threefold that of the country's poorest city, Laredo in Texas. It is home to an impressive 48.5% of adults with a bachelor's degree or higher and 19.5% of households that earn $200,000 or more. The unemployment rate is also 2.7%, one of the country's lowest.
With a typical home valued at just under $800,000, San Francisco exemplifies how affluent areas are often subject to high prices, including housing. The Bay Area's high earners still prosper while living in houses that quadruple the median nationwide home value.
3. Alexandria, Virginia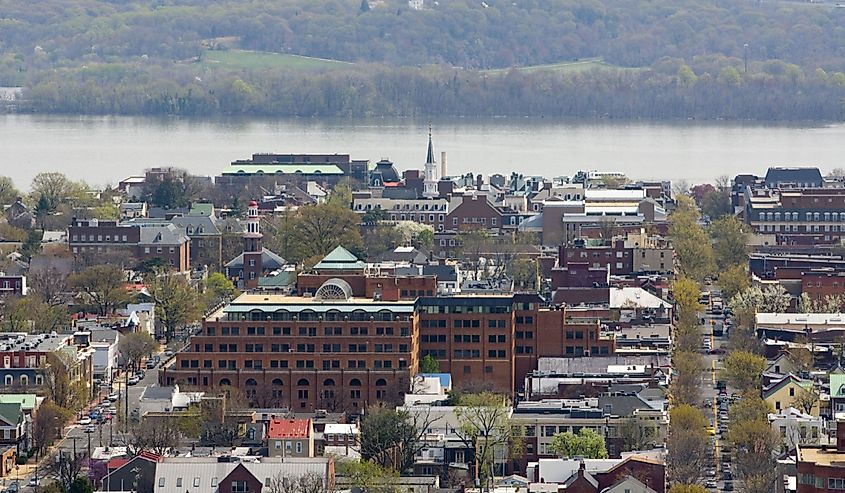 The DC area's slightly lower median household income of $95,843 is impressive, with a notably higher jobless rate of 3.6%. The greater DC area is more affluent than any other along the east coast, with 16.2% of households earning $200,000 or more. Alexandria also boasts the second-highest share of the workforce in the US in high-paying professional fields.
With over 50% of adults bachelor graduates or higher, this area is one of the few in the country with over half of their adults highly educated. Many wealthy citizens in Washington DC work high-paying legal and government jobs with over 20% employed in the professional, scientific, and management industries area-wide.
4. Bridgeport, and Stamford, Connecticut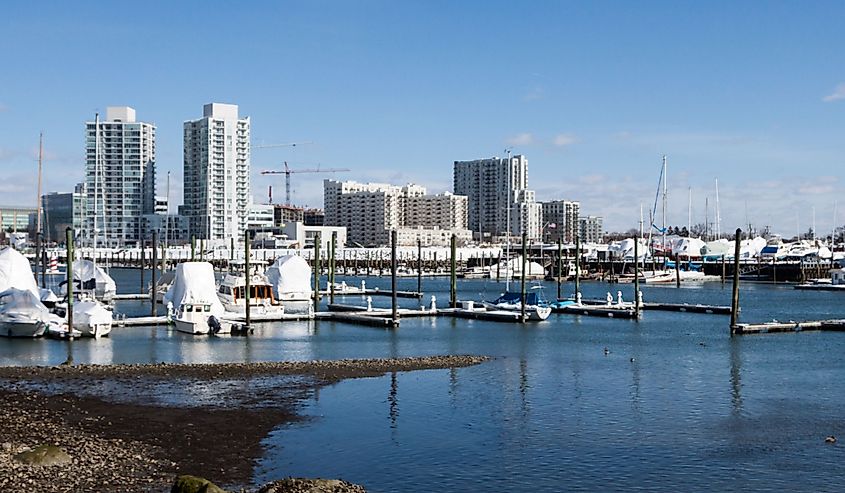 Despite a sizable drop of over $5,000 from the previous area, Fairfield County still fairs well in fourth place with a $90,123 median household income. The area is home to Bridgeport, one of the nation's poorest cities that evens out the high-earning professionals who commute to New York City for work. Stamford is also a primary business hub in the region.
Even still, 19.2% of households in the area earn $200,000 or more for the fourth-highest share in the US. This metro area has signs of the uneven income distribution, with 46.6% highly-educated adults and an unemployment rate of 4.6%.
5. Boston, Cambridge, and Newton, Massachusetts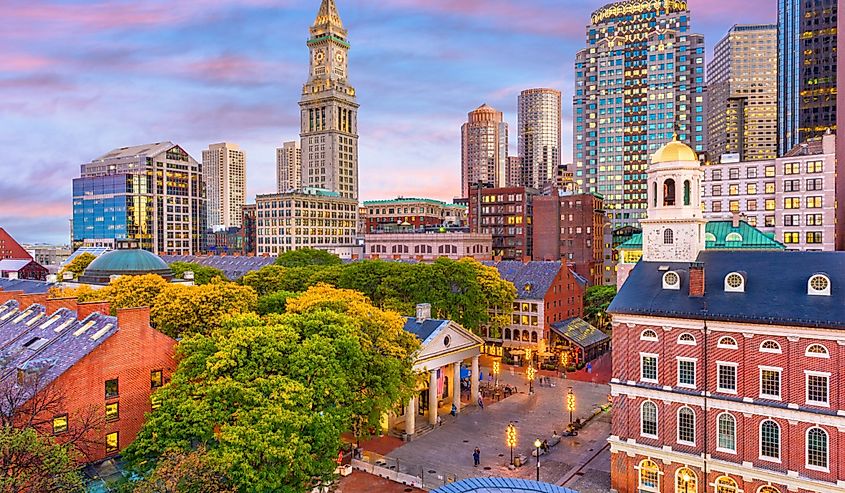 Massachusetts and cities around the state capital earn a median household income of $82,380, for an $8,000 drop from the metro area above. The fifth wealthiest place on this list is the second wealthiest in New England, with 13.1% of households earning $200,000 and a 3.4% jobless rate. Boston metro area earns almost $25,000 more than a typical US household's $57,617.
Boston University, Harvard University, and Northeastern University awarded over 100,000 degrees in 2015 and helped "sponsor" the recent 46.9% holding a bachelor's or higher. The high concentration of educational institutions makes for one of the most-educated areas in the US compared to the nationwide rate of 31.3% of American graduates.
6. Anchorage, Alaska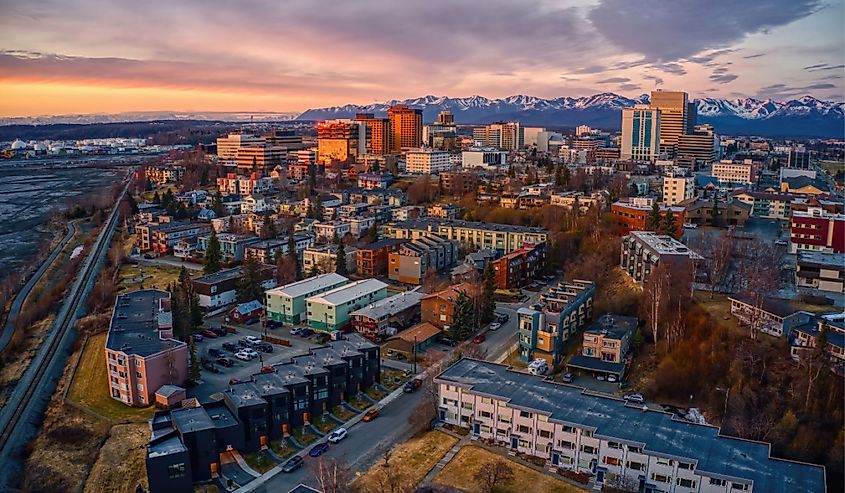 In the cold, northern, massive state of Alaska, known for its high wages, Anchorage residents earn the most at $82,203 per household a year. Frigid and dark winters and lukewarm summers help keep the people occupied, despite the 7.2% unemployment rate. With low work opportunities, the government appreciates those sticking around in the overcast, most populous city in the state. 
All kinds of workers earn high wages for a relatively even income distribution, with 9.4% earning $200,000 or more. Only 32.2% of adults boast a bachelor's or higher, enough for the state's most demanded service jobs; fishing and tourism. A typical Anchorage household earns $25,000 more yearly than the nationwide median but pays one of the US' highest living costs. Housing is expensive, and transportation costs across difficult terrain ups the prices for goods and services.
7. Urban Honolulu, Hawaii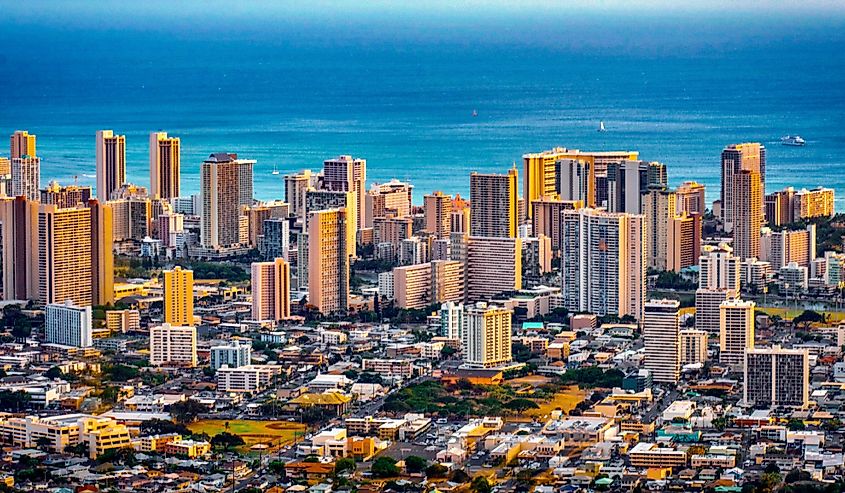 Another unique location to the rest of the nation places seventh. Urban Honolulu's median household earns $80,513 a year, and 10.1% of households earn $200,000 or more. With tourism to back them up, the hard-working population boasts the nation's lowest unemployment rate of 1.9%. The wealthiest of Hawaii's two metro areas, Urban Honolulu also faces the highest cost of living out of all major metro areas in the US.
Everything costs 25% more than the nationwide average, with tourists and locals alike having to cough up expensive goods and services, including living arrangements. The housing costs are through the roof, with a typical metro area home selling for $658,900. Despite paying over threefold that of a typical American home, the locals live in paradise with high-paying jobs available.
8. Oxnard, Thousand Oaks, and Ventura, California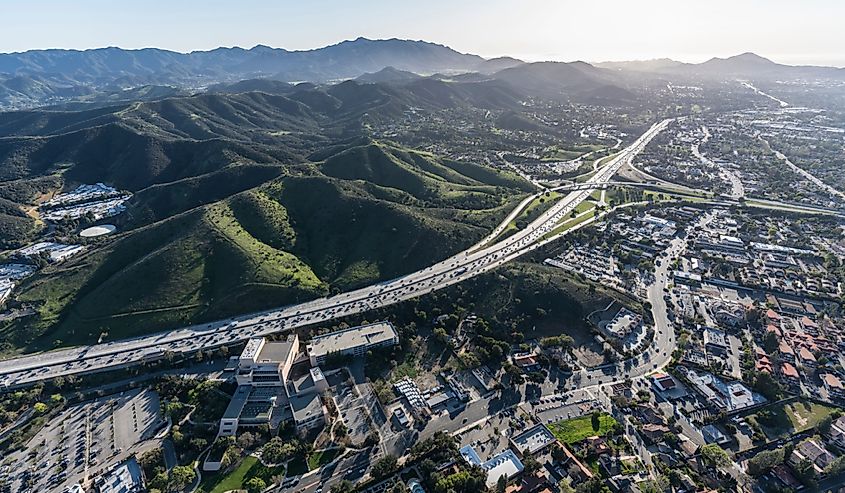 After a large gap between first and second places on this list, the Golden State secures the eighth with an $80,135 median household income. It is also one of only eight US metro areas where the majority of households earn at least $80,000 a year. The high wages allow them to pay 16% higher than the nationwide average for goods and services.
Housing prices bite with a typical Oxnard-Thousand Oaks-Ventura area home valued at $561,400, for over double the value of the median $205,000 home across the nation. Oxnard-Thousand Oaks-Ventura has a 3.6% jobless rate, 11.4% earning $200,000 or more, and 33.6% of adults with a bachelor's degree or higher.
9. Seattle, Tacoma, and Bellevue, Washington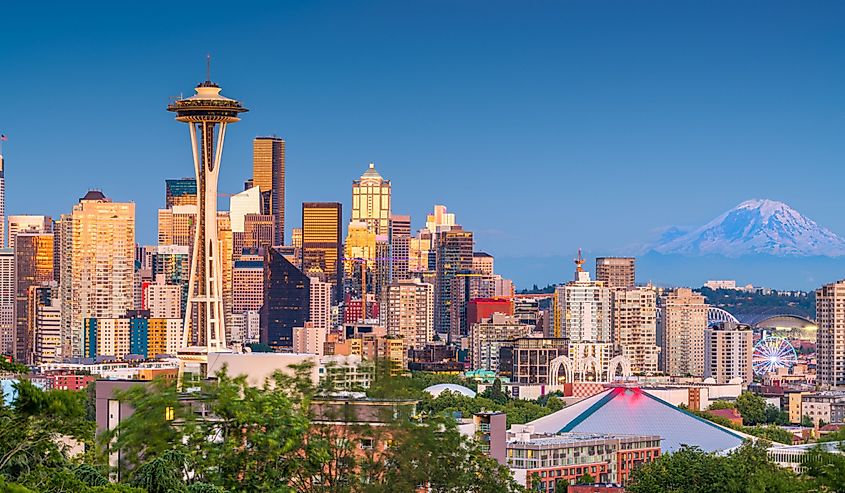 Seattle and satellite cities comprise one of the many wealthy metro areas along the west coast. It secures ninth place with a median household income of $78,612, and 11.0% making 200,000 or more. Although a runner-up to another California area, it boasts a whopping 10% higher rate of graduates with 42% of adults holding at least a bachelor's.
Seattle metro area is home to a prominent tech industry that employs many and pays well, with an unemployment rate of 3.9%. It hosts the largest operations of some of the nation's biggest tech companies, with major employers like Amazon, Microsoft, Facebook, and Google.
10. California, and Lexington Park, Maryland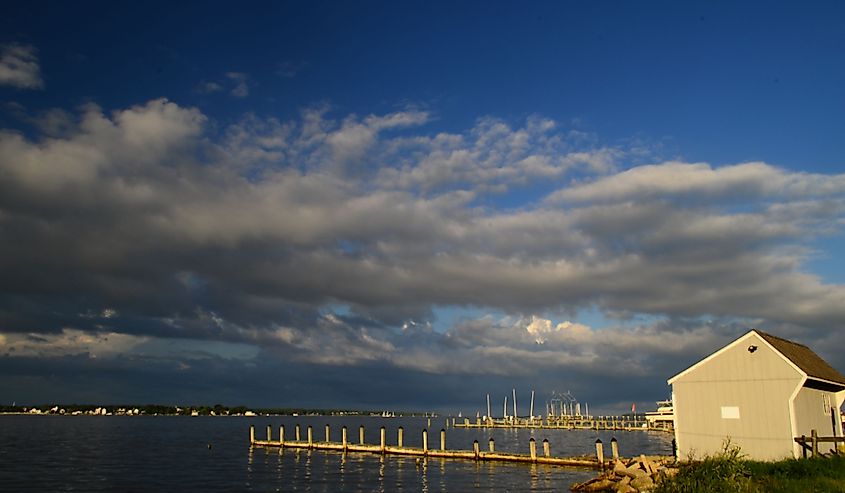 Although it may sound like another Cali metro for the fourth time on this list, the wealthiest metro area, located in Maryland, secures the tenth spot. It completes the list with a respectable $78,195 median household income, slightly under the statewide median income of $78,945, but well above the national $57,617.
Its low 26.1% rate of graduates is below both the 31.3% national college attainment rate and 39.3% statewide and is unusual for a wealthy metro area in the US. California-Lexington Park area has a higher, 4.5% jobless rate, along with a low 6.6% of households making $200,000 or more. 
California is one of the richest states with many prospering cities and metropolitan areas. Most of these areas have prominent tech and professional fields, and high-paying industries like finance, legal, and management. Hawaii residents have higher earnings thanks to tourism, and Alaska has special considerations as well as job prospects in research and science. Housing within these areas is over the national median of $205,000, including typical homes worth over half a million dollars.
A healthy job market is important for the metro area to thrive economically. The types of jobs available often determine income levels. Education also has a bearing impact on income, with college graduates often earning more.
| Rank | State | City | Median Household Income |
| --- | --- | --- | --- |
| 1 | California | San Jose | $110,040 |
| 2 | California | San Francisco | $96,677 |
| 3 | Virginia | Alexandria | $95,843 |
| 4 | Connecticut | Bridgeport and Stamford | $90,123 |
| 5 | Massachusetts | Boston | $82,380 |
| 6 | Alaska | Anchorage | $82,203 |
| 7 | Hawaii | Urban Honolulu | $80,513 |
| 8 | California | Oxnard, Thousand Oaks, and Ventura | $80,135 |
| 9 | Washington | Seattle, Tacoma, Bellevue | $78,612 |
| 10 | Maryland | California and Lexington Park | $78,195 |
| 11 | New Jersey | Trenton | $77,650 |
| 12 | California | Santa Cruz | $77,613 |
| 13 | Alaska | Fairbanks | $77,328 |
| 14 | Maryland | Baltimore | $76,788 |
| 15 | New Jersey | Manchester | $76,254 |
| 16 | California | Napa | $75,077 |
| 17 | Colorado | Boulder | $74,615 |
| 18 | California | Santa Rosa | $73,929 |
| 19 | California | Vallejo and Fairfield | $73,900 |
| 20 | Minnesota | Minneapolis | $73,231 |
| 21 | Connecticut | Hartford | $72,559 |
| 22 | Hawaii | Kahului | $72,268 |
| 23 | Colorado | Denver | $71,926 |
| 24 | New York | New York City | $71,897 |
| 25 | North Carolina | Raleigh | $71,685 |