Economics
What Are The Biggest Industries In Massachusetts?
Biotechnology and information technology industries are some of the biggest industries in Massachusetts.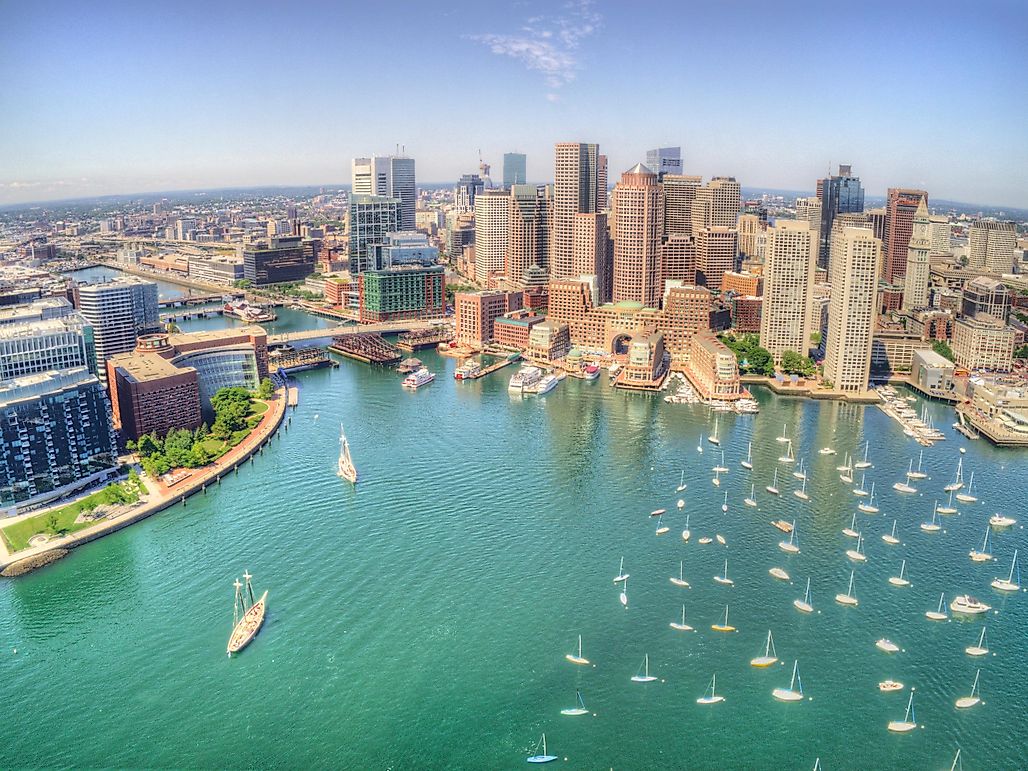 Massachusetts is located in the northeastern region of the continental United States. Formally known as the Commonwealth of Massachusetts, the state has a long and storied history as one of America's original thirteen colonies. It was way back in the year 1620 that the first Pilgrims arrived in Plymouth aboard the Mayflower to begin their lives in the New World. Many years later, in 1782, Massachusetts became the sixth state to join the union. All these years later Massachusetts is known as a state which continues to play an integral role in a variety of integral aspects of modern American life especially in regards to the fields of politics, the economy, arts, and culture, as well as national identity.
With a slew of nicknames including the Old Colony State, Baked Bean State, and Puritan State, Massachusetts comprises a total area of 10,565 square miles. The state is currently home to a population of approximately 6,939,373 people and it's capital city, Boston, boosts the highest population rate of any urban center in New England. The leading industries in Massachusetts include biotechnology, maritime trade, engineering, information technology, finance, tourism, as well as higher education.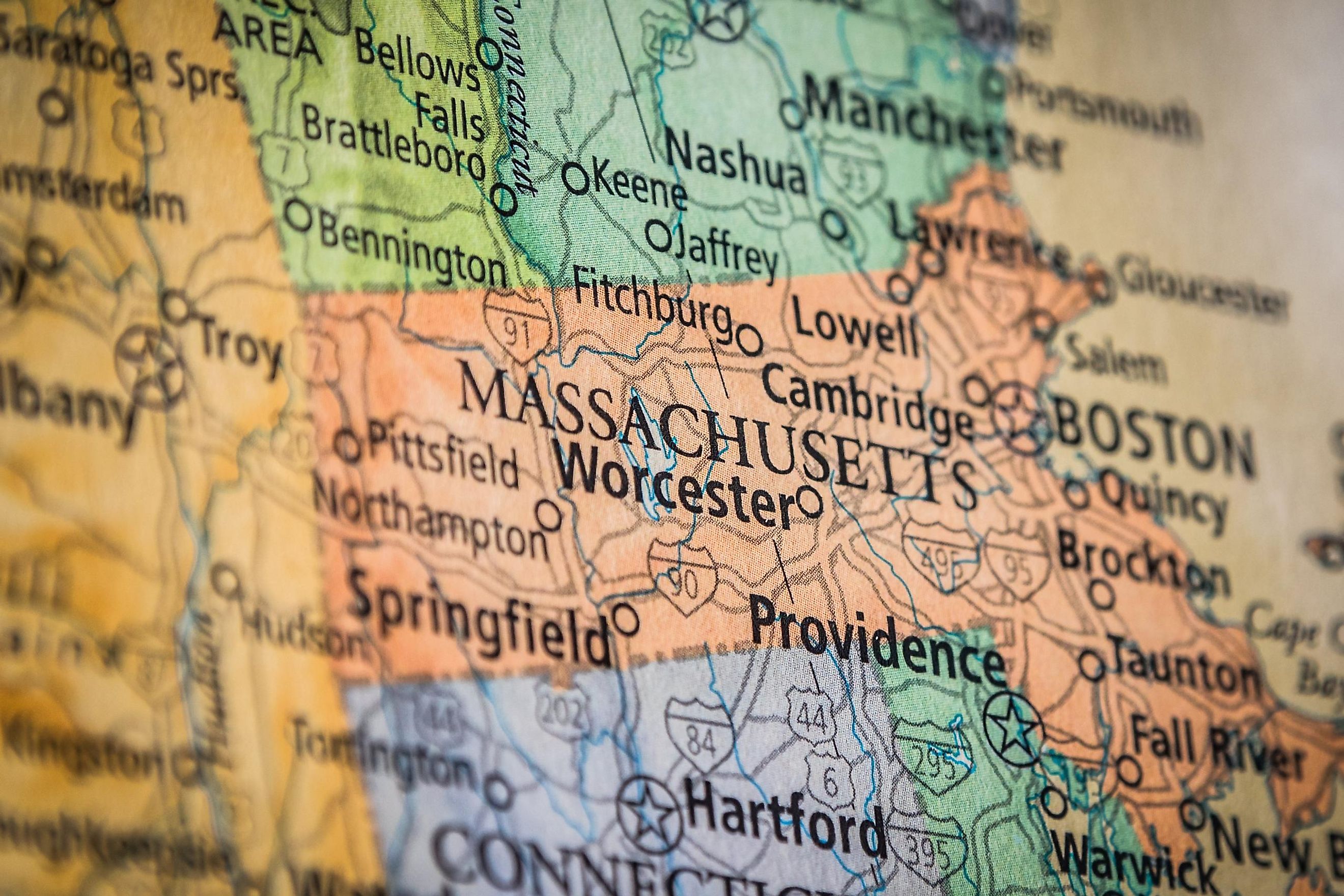 Biotechnology
Biotechnology involves using technological methods in order to modify or alter the biological elements of an organism and/or living system(s). This is done as a means of creating brand new products or processes. Practical examples of biotechnology include the production of various hormones and antibiotics. A number of related scientific disciplines that often work hand in hand with biotechnology include such related fields as biomedical engineering and molecular biology. 
Massachusetts' capital city, Boston, is the hub for the biotechnology industry in the state. The city, as well as the neighboring community of Cambridge, are both home to nearly a thousand biotech companies. One of the reasons for this is the large number of universities located in the area. Among the renowned institutes to have facilities in this part of Massachusetts is the Whitehead Institute for Biomedical Research and the Wyss Institute for Biologically Inspired Engineering. Local biotech companies in Massachusetts include ImmunoGen, Boston Scientific, and Vaxess Technologies.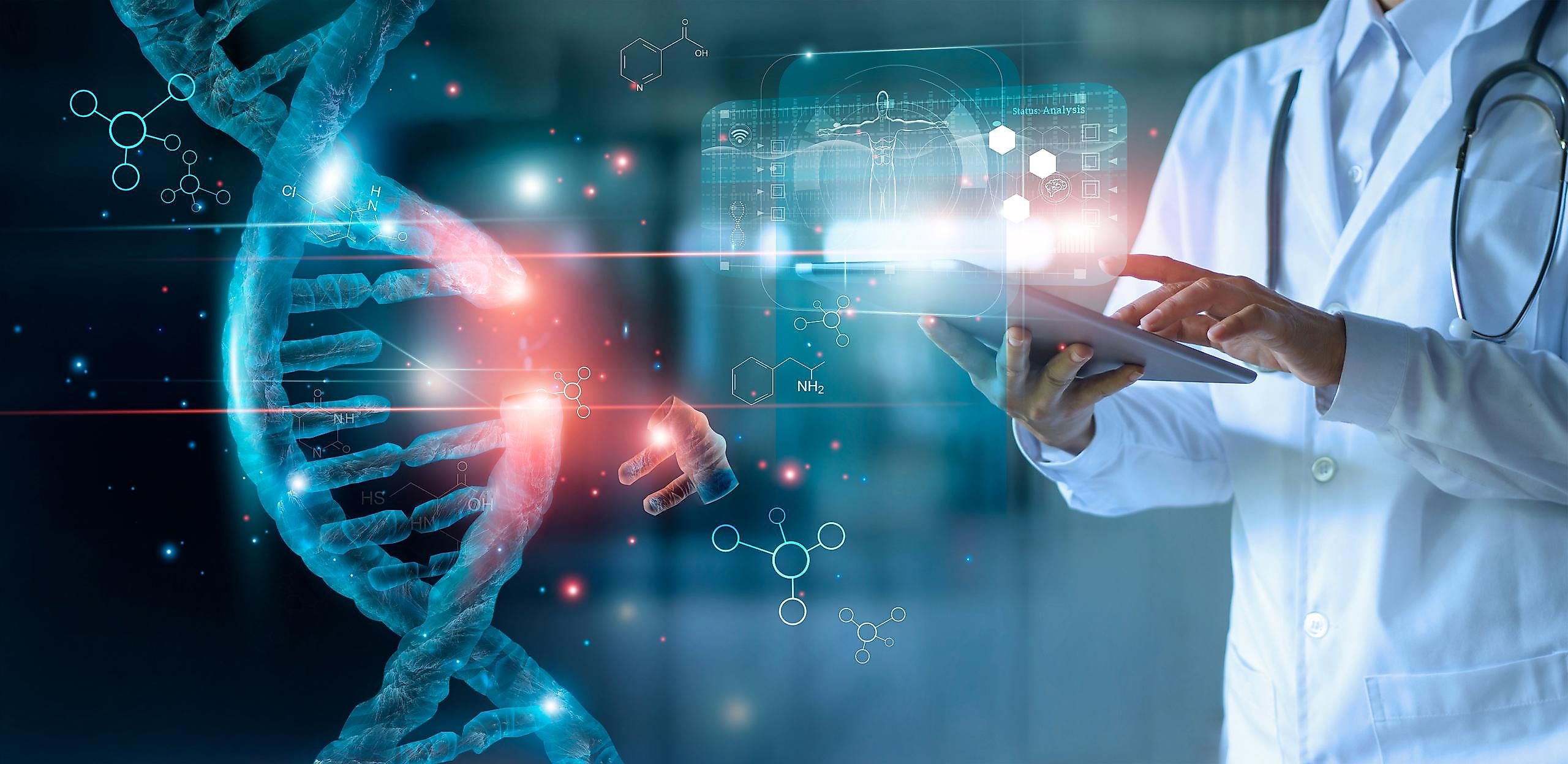 Marine Trade
Massachusetts' coastline on the Atlantic Ocean measures approximately 1,500 miles in length. This is the key reason why the state and many of the people who live there have had a long and illustrious relationship with the sea.  For many years marine trade has played a vital part in Massachusetts' domestic economy. Local sports in the state have long enabled Americans to trade with communities in such far-flung parts of the world as China and the Caribbean.
For many years, fishing has been an important industry for those residents living on the Atlantic coast of the state. In the nineteenth century, for example, the New England area benefitted considerably from a boom in whaling activities. During this time whales were hunted for food as well as for the valuable oil they provided. Although saltwater fish stocks have been diminishing over the years due to factors such as overfishing and climate change, a large number of Massachusetts residents still make their living off the ocean and activities such as fishing and the harvesting of lobster and Atlantic horseshoe crabs. Among the valuable fish species to be found in the ocean waters off Massachusetts include haddock, monkfish, Atlantic cod, summer flounder, and black sea bass.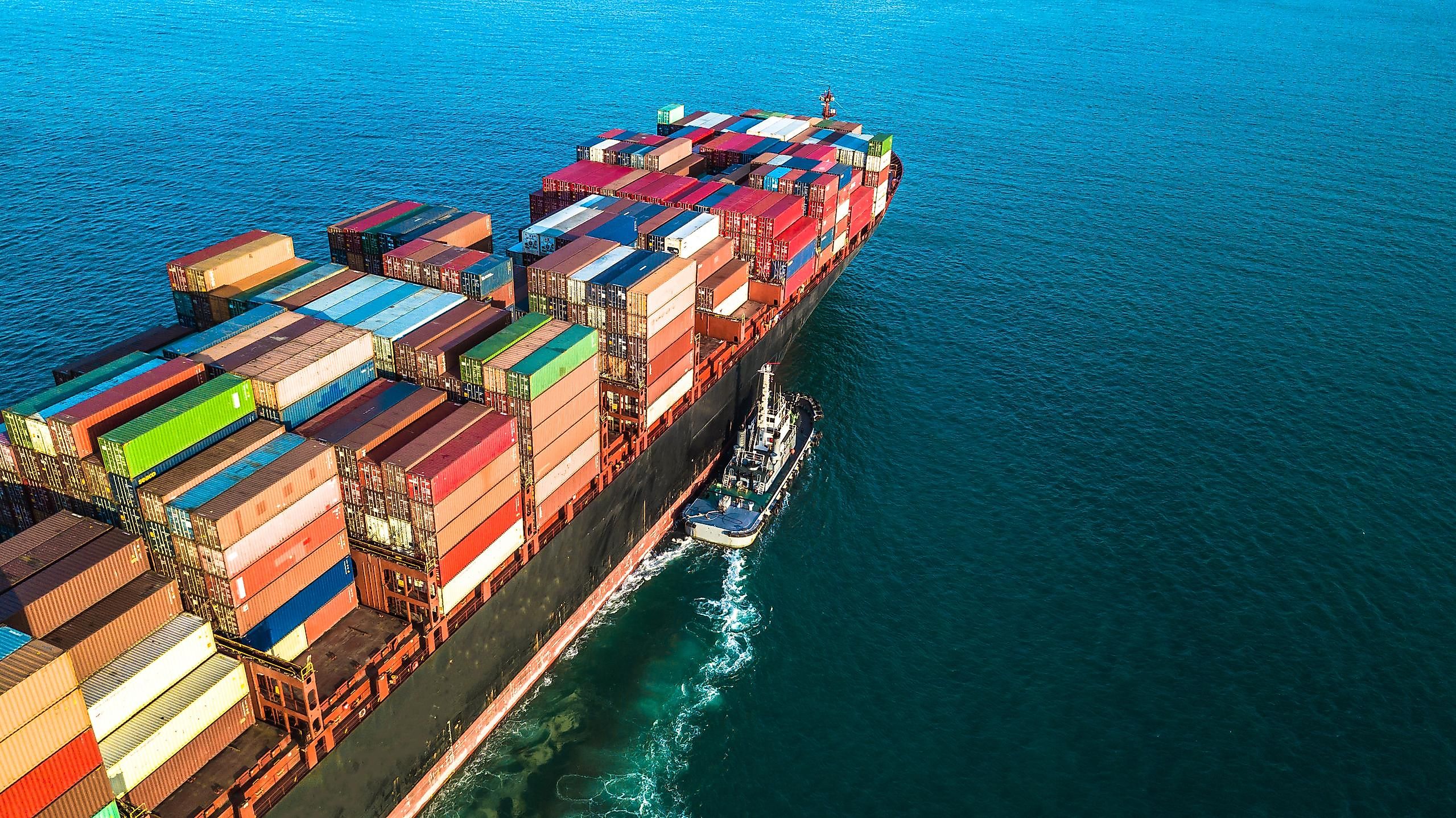 Engineering
Engineering involves the use of scientific methods in order to design and create various structures such as roadways, buildings, tunnels, and bridges. One of Massachusetts' greatest advantages in terms of its engineering industry expertise is the sheer number of engineering colleges and educational facilities located within the state. An educated and highly specialized workforce is a key element in the state's collective success in the field of engineering. Some of these top-rated institutions in Massachusetts include the Massachusetts Institute of Technology (MIT), Franklin W. Olin College of Engineering, Wentworth Institute of Technology as well as a variety of universities including Harvard, Boston, and Tufts. 
Information Technology
Commonly referred to as IT the field of information technology involves using computers in order to acquire, archive, and access data. Figures indicate that the northeastern state is home to about 1,708 organizations connected to information technology. Examples of IT companies operating in Massachusetts include Bloomer Health Tech and the Health Data Analytics Institute.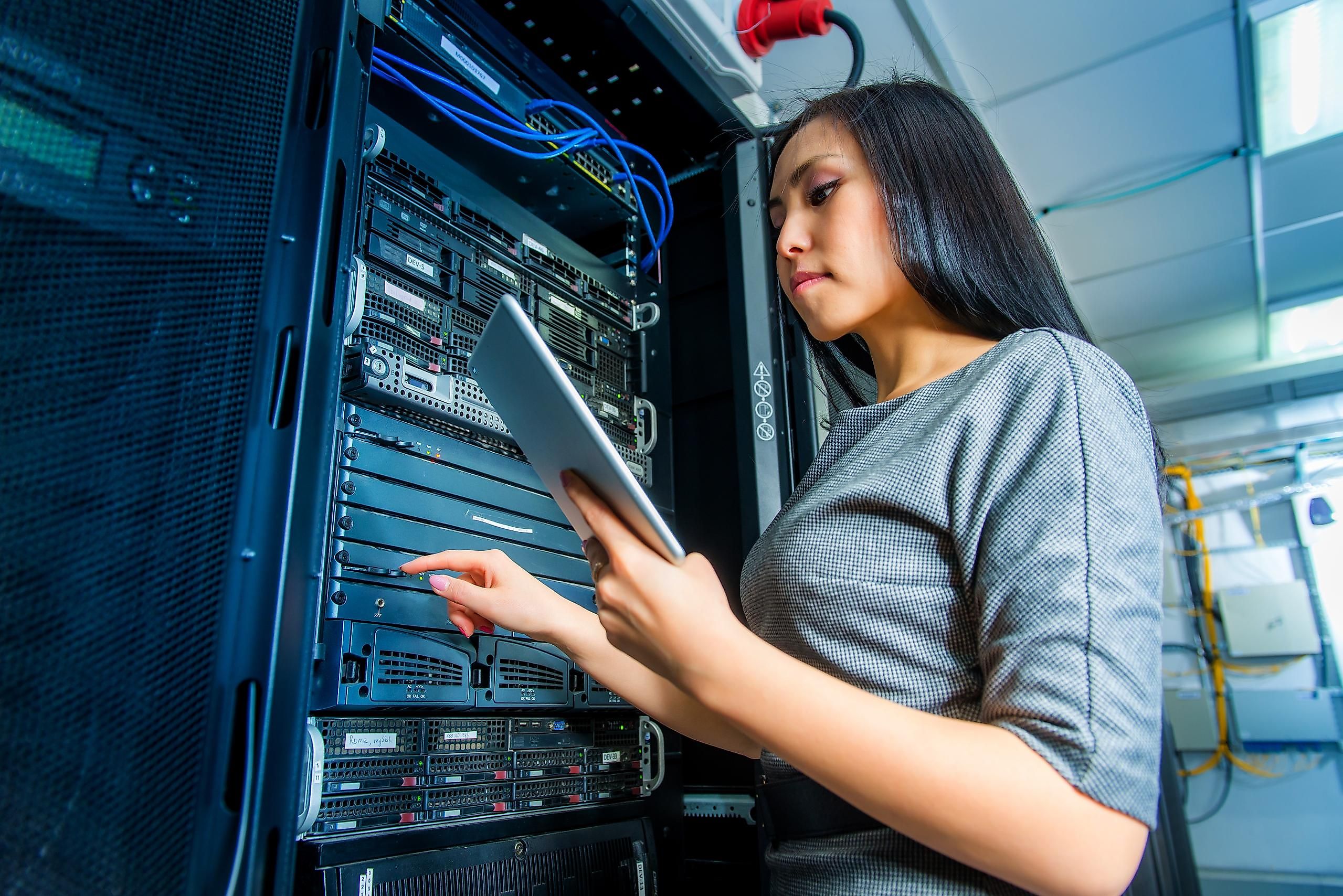 Finance
Financial companies make up an important part of the state's economy. As of 2015, it was estimated that approximately a dozen Fortune 500 companies are located in Massachusetts. In 2014 CNBC listed Massachusetts as the 25th best state in the U.S. for business. Financial companies operating in the state include names such as Fidelity Investments, Liberty Mutual Group, and the Massachusetts Mutual Life Insurance Company. 
Tourism
According to statistics from 2015, Massachusetts ranked sixth in terms of the most popular destinations for tourists traveling to the U.S. from other countries. Besides Boston, the state capital and largest city in the state, other communities popular with international visitors include Plymouth, where the Pilgrims landed, and Salem, site of the infamous witch trials. Other well known local attractions include a variety of historical, cultural, and recreational sites such as "Little Women" author Louisa May Alcott's Orchard House in Concord, the Boston Tea Party Ships and Museum, New Bedford Whaling Museum, and Lizzie Borden's house in Fall River.  
The state is also home to numerous parks and natural attractions such as the Walden Pond State Reservation in Concord, Wellfleet Bay Wildlife Sanctuary, and Nickerson State Park.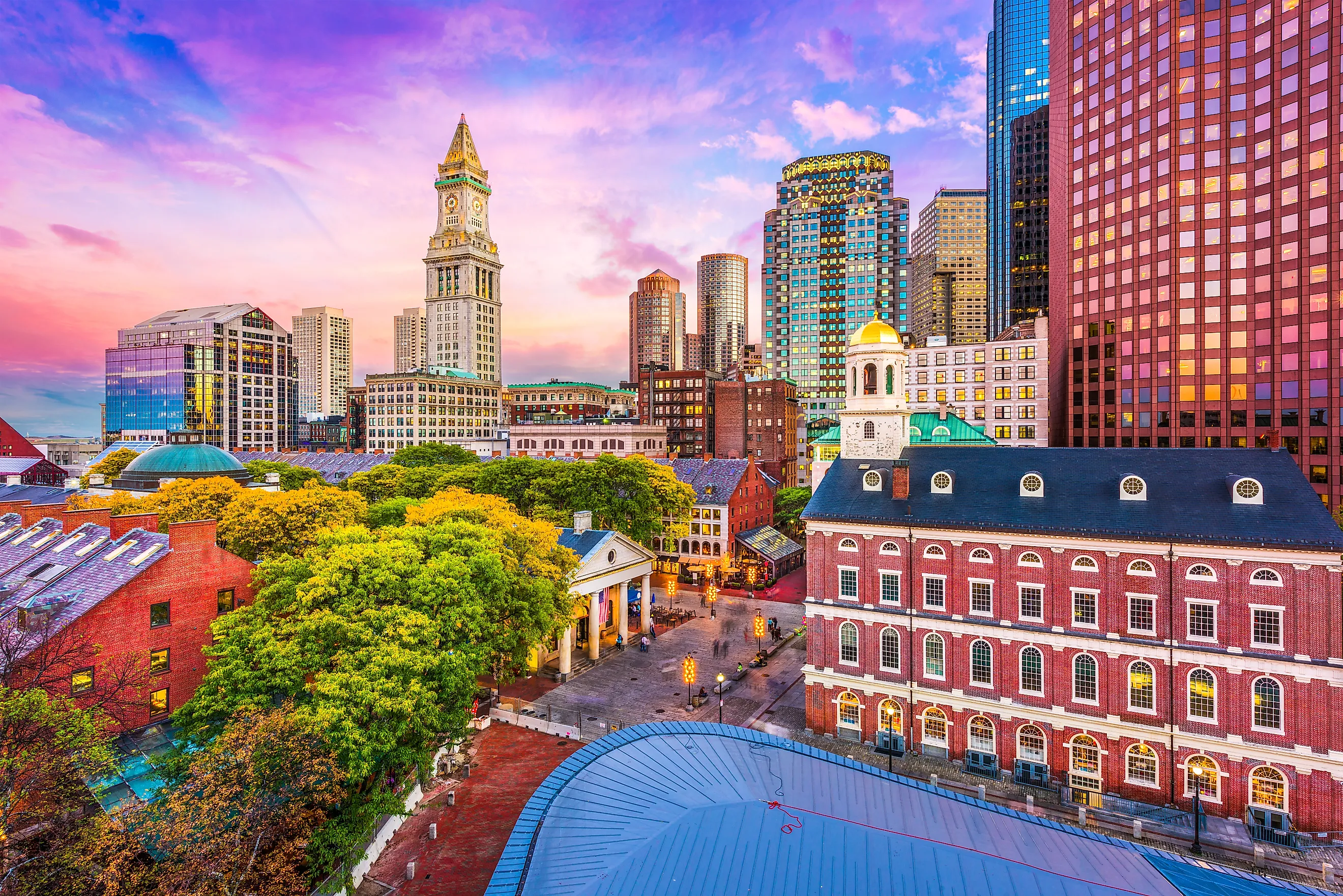 Higher Education
Massachusetts has long been one of the top states in terms of being home to a myriad of educational institutes of higher learning. The state is home to Roxbury Latin School which has the distinction of being the oldest school in continuous operation since it was established in 1645. Massachusetts is also home to the oldest public elementary, high school, and boarding schools as well as the oldest college and women's' college in the nation. The number of higher learning institutions located in Massachusetts totals 121. 
Schools of note in Massachusetts include not only Harvard and MIT but also Boston College, Northeastern University, Wellesley College, Amherst College, and the University of Massachusetts. 
About the Author
C.L. Illsley hods a BA degree in English and a BFA. in Film Studies. She has written for various publications & websites including Montreal Rampage where she currently contributes film reviews & entertainment related articles.
This page was last updated on March 24, 2020.
Citations
Your MLA Citation
Your APA Citation
Your Chicago Citation
Your Harvard Citation
Remember to italicize the title of this article in your Harvard citation.