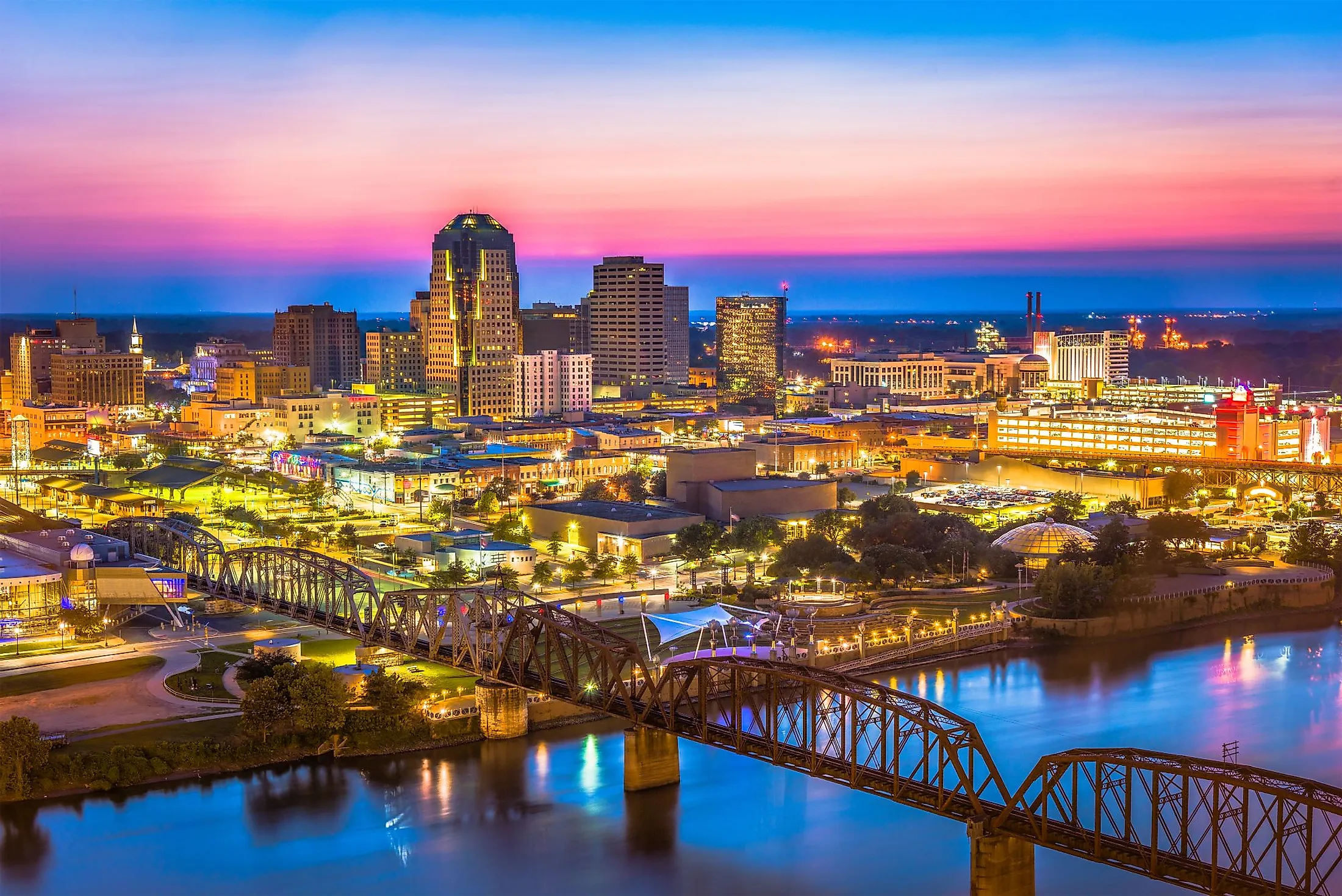 Commonly named the Capital of the Ark-La-Tex, Shreveport is a large city in the US State of Louisiana and its third-largest one after New Orleans and Baton Rouge. The city is strategically positioned on the map, marking it as a hub for the economy, culture, and tourism, and is filled with a rich history. Shreveport exhibits a friendly and gracious charm while simultaneously providing many cultured urban and modern life amenities. Some beautiful aspects of Shreveport are its unique community, clear air, and beautiful scenery. 
Geography Of Shreveport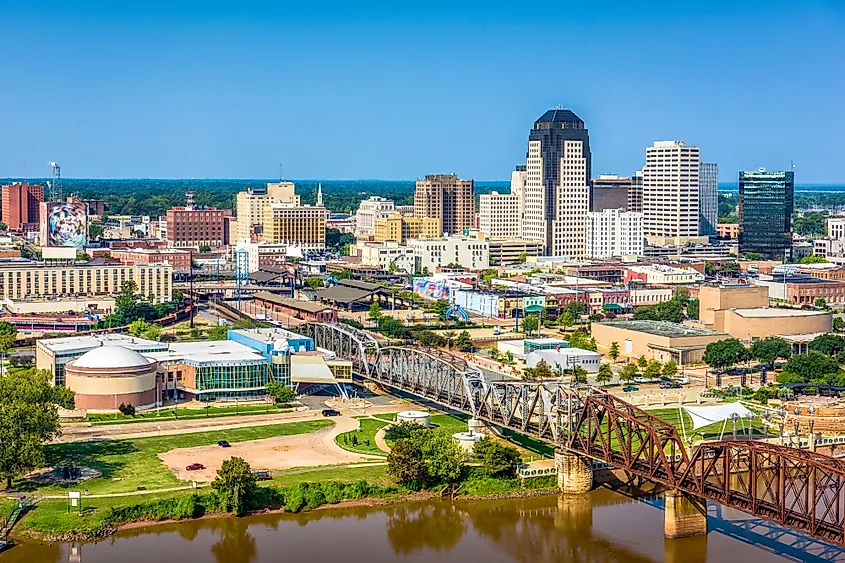 Shreveport is tucked up in Louisiana's northwestern corner, sitting in the center of the Ark-La-Tex tri-state region. At this convergent point, Arkansas, Louisiana, and Texas borders meet. The city slightly extends into neighboring Bossier Parish, along the west bank of the Red River. Shreveport forms a part of the Shreveport–Bossier City metropolitan area, where the Red River separates Shreveport from Bossier and acts as the official government seat of Caddo Parish. The outskirts of Shreveport are marked by wetlands, waterways, Pine forests, and cotton fields. The city is situated at the meeting point of Interstate highways I-20, I-49, and I-220. As part of the I-20 corridor, and due to its proximity to other nearby metropolitan areas from the three states, it makes the city a transportation hub of North Louisiana and Ark-La-Tex. The I-20 links multiple metropolitan areas: Dallas–Fort Worth, Shreveport-Bossier, Greater Monroe, and Greater Atlanta. Shreveport is 188 miles away from Dallas, 215 miles away from Little Rock, and 250 miles away from Baton Rouge. Shreveport's area is 280.10 sq. km of land and 40.65 sq. km of water, totaling approximately 320.74 sq. km. The landscape of the city sits on a low elevation.
Climate Of Shreveport
Shreveport and its surrounding regions are blessed with pleasant weather year-round, and its climate is a humid subtropical climate according to the Köppen climate classification. Its inland position, almost 200 miles away from the Gulf of Mexico, helps avoid dangerous hurricanes striking the coast by losing its steam before reaching Shreveport. However, the area sees some tornado and thunderstorm events, though rare.
Brief History Of Shreveport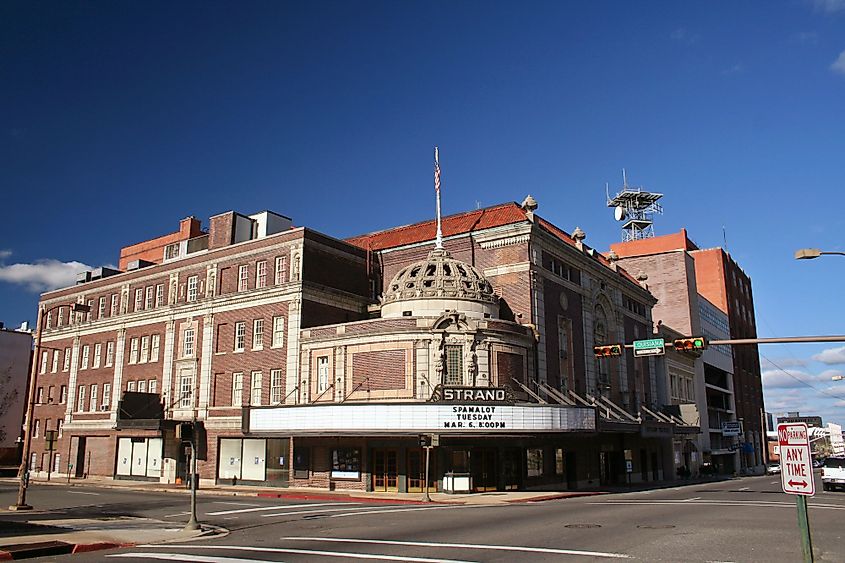 The town first gained its name as Shreve Town in honor of Captain Henry Miller Shreve, a steamboat builder. In 1835, he made the Red River navigable, clearing it of 180 miles long jam of natural debris, therefore succeeding in what was called "The Great Raft." In 1836, Shreveport was founded by the Shreve Town Company, a corporation set up to develop a town at the junction of the newly navigable river and meet the Texas Trail and Brown Bricks at one point. Shreve Town Village was later incorporated as a township in 1839 as Shreveport and incorporated as a city in 1871. Briefly, during the Civil War, Shreveport became the capital of Louisiana only from 1863 to 1865, succeeding Baton Rouge after falling under Union control. Shreveport served as a Confederate stronghold at the time and headquarters for the Trans Mississippi forces. The city has several historic districts and landmarks listed on the National Register and enjoys a blend of Southern culture.
Demographics Of Shreveport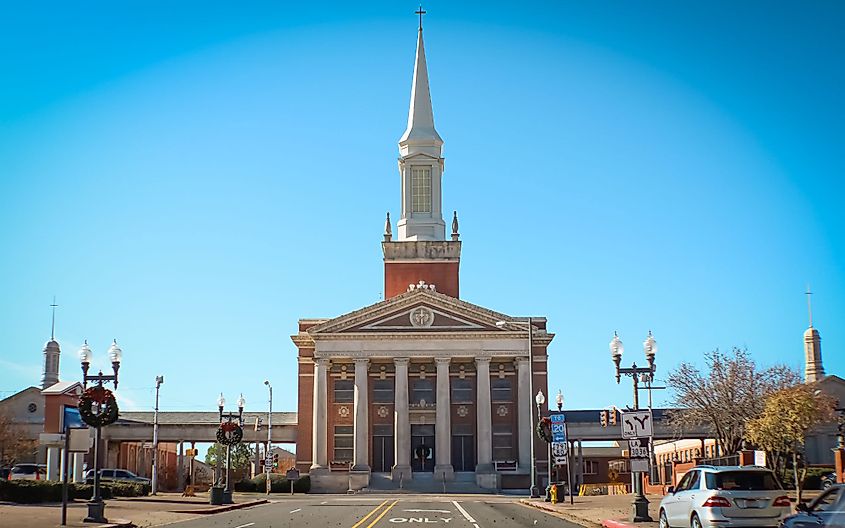 The population of Shreveport is recorded to be 187,593 in total, as per the US Census in 2020. It had a slow decline in the past years due to several issues. Families make up most of the city's households, having people of the age under 20 and people above 45 representing most of the population. As for gender, females are dominant in the city, constituting 52.9% of the residents. The residents of the city represent a cross-section of identities and cultural backgrounds. Shreveport's racial and ethnic distribution is dominated mainly by the African American race, constituting 57.3%. 37.2% are White, 2.7% Hispanic or Latino, 1.7% Asian, and the remaining are from two or more races. The predominant religion in Shreveport is Christianity. Formerly through the nineteenth century, Protestants formed the largest practice in the city; however, lately, most Christians are Baptists, followed by Methodists and Catholics. Shreveport hosts a sizable Jewish community and a Muslim one as well. 
Economy Of Shreveport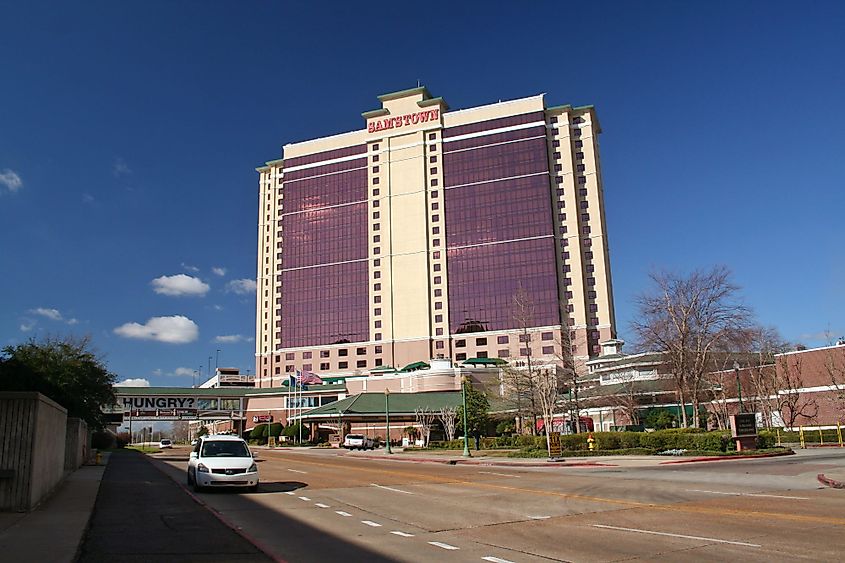 Shreveport now serves as the commercial center of the tri-state region, being its economic driver and engine. It saw significant progressive growth and development in recent years. The city became the tri-state's commercial, industrial, medical, financial, and governmental hub and saw many new operating businesses. Shreveport's strategic location on the junction of the interstate highways, and its connection to the tri-state region, make it an ideal commercial distribution hub. The city was initially dependent on cotton and river traffic as part of its economic growth before the arrival of railroads in 1900. Shreveport served as a significant player in the oil business when oil was discovered in 1906, pushing the city on a successful journey. However, with the oil and gas industry suffering economic setbacks in the 1980s, Shreveport felt the severe effects of this recession. It affected its community on multiple levels, causing many companies to fold or cut back jobs. It then witnessed a rise in unemployment, poverty, and crime and saw a population decline. The city's economy transitioned to rely mainly on the services sector, tourism, and gaming, also serving as a significant medical center in the region. It still has multiple productions of chemicals, natural gas, petroleum, iron, steel, lumber, and cotton. Shreveport became a prime force in gambling and tourism and has seen rapid growth in both industries, hosting many gambling casinos and boasting a variety of attractions for the tourist trade to enjoy. It was ranked second only to New Orleans in the state of Louisiana just before Hurricane Katrina. In Shreveport, the cost of living is more affordable and lower than in other major metropolitan areas. Residents can sustain a good lifestyle at a reasonable price, making it one of the few remaining cities to provide that in the US.
Shreveport, A Lovely Destination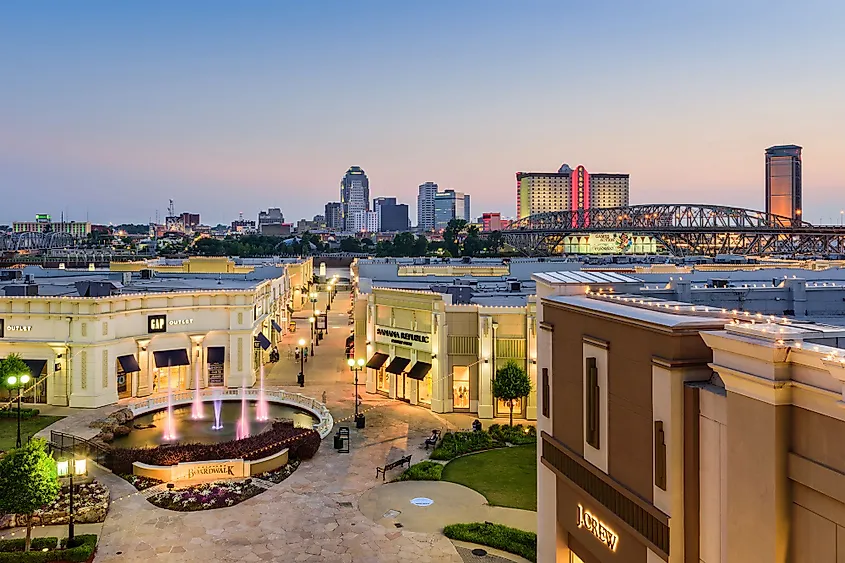 Shreveport overflows with activities, adventures, and attractions. It is famously known for its riverboat casinos, art galleries, gardens, museums, historical landmarks, Louisiana Boardwalk, and many other attractions that anchor the city's entertainment scene. Shreveport hosts multiple annual events, such as Prize Fest, which hosts film prizes and music prizes. Independence Bowl, Louisiana State Fair, and the Mudbug Madness Festival, one of Downtown's famous festivals that sees around 50,000 attendees. It also has many fine restaurants, recreational opportunities, and other notable cultural events that are available year-round. All of these attract thousands of visitors to the town, making Shreveport a prominent tourism destination in the region.