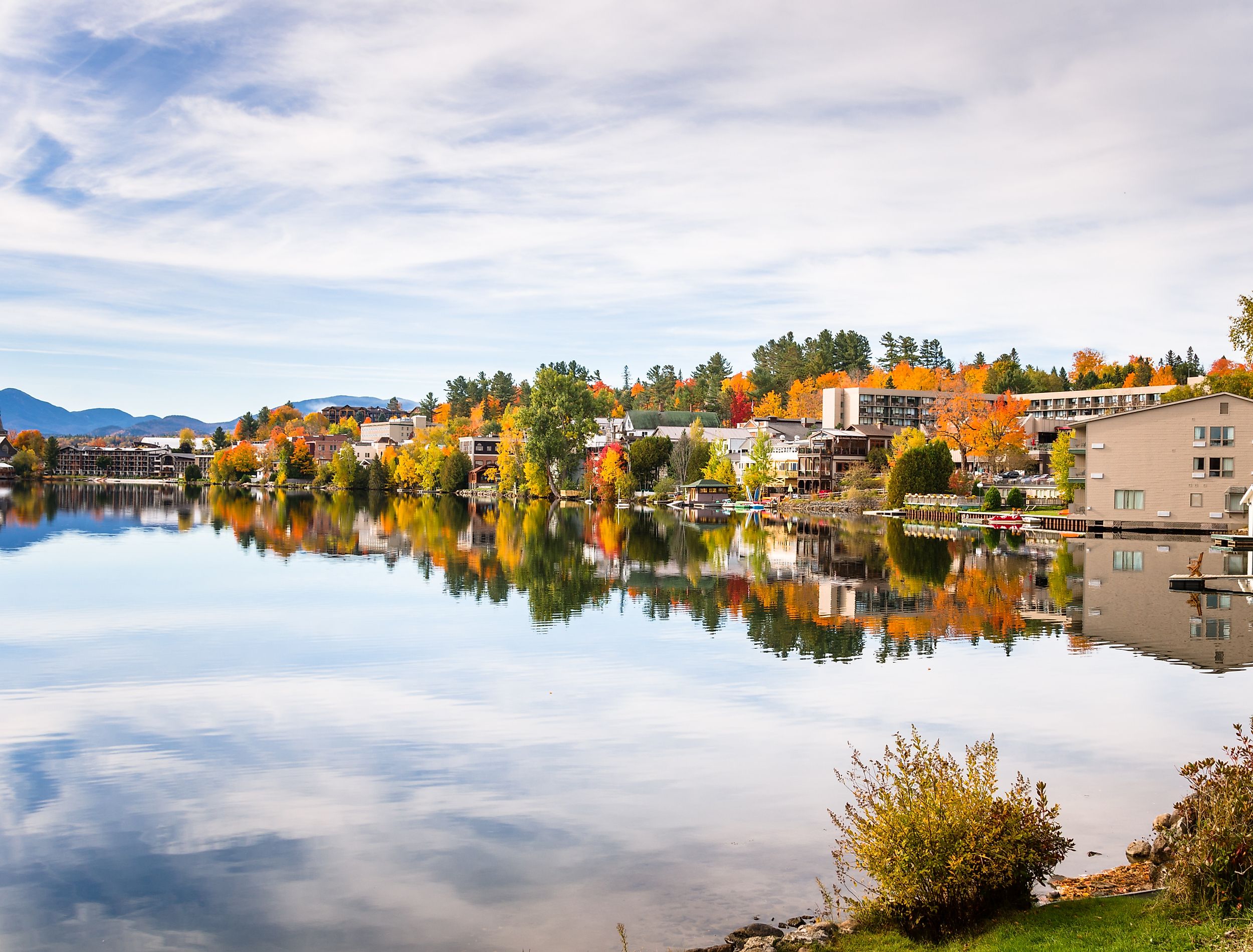 New York's 11 Coolest Small Towns For A Summer Vacation
New York City is the main place most tourists think of without a doubt whenever the US State of New York is mentioned. Yet beyond the boroughs of the Big Apple, New York State also has a rich abundance of fascinating history, great attractions, and natural beauty that makes it a wonderful place to explore. For some great alternatives to the noise and commotion of the big city, the state's small towns are a perfect way to experience the big state. This article looks at New York's 11 coolest small towns that one can visit for a Summer vacation.
Cooperstown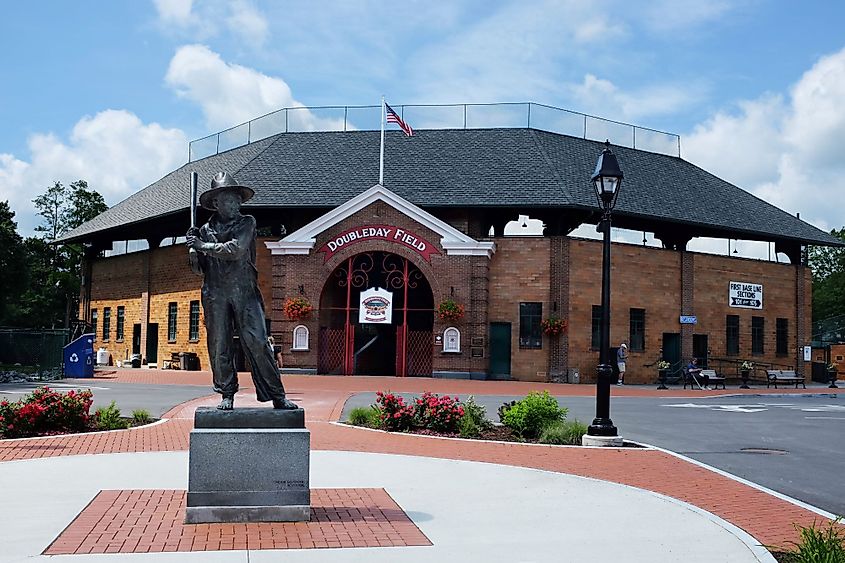 A mecca for any baseball lover, Cooperstown is the home of America's National Baseball Hall of Fame and Museum, founded in 1936. Situated on Otsego Lake's southern edge, this town of under 2,000 residents is also the site of the Fenimore House Museum and its fine collection of New York folk art. For a slice of life in the 19th century, tourists can also enjoy the Farmer's Museum and its recreated village of trade and craft shops from the 1800s.
Ithaca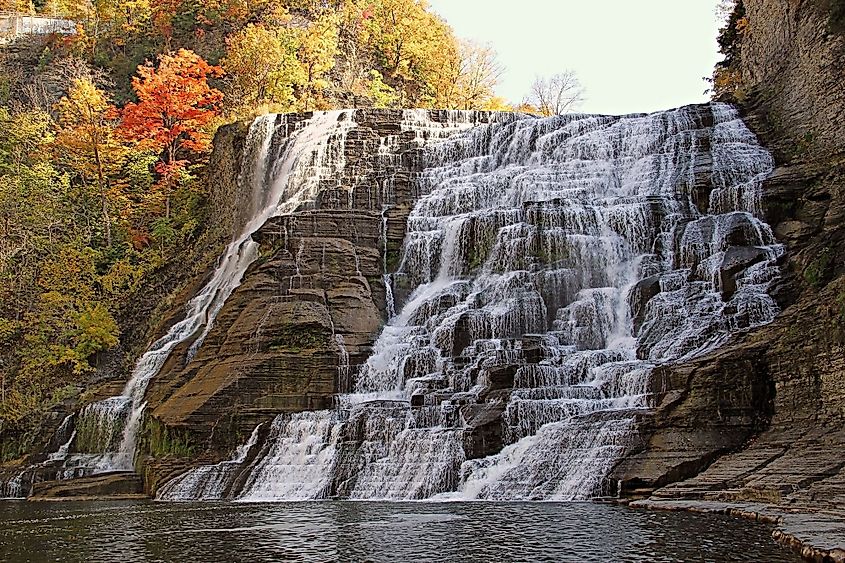 Ithaca is a popular destination of higher learning in the eastern United States as it houses the well-known Ithaca College and Cornell University. Situated in New York's Finger Lakes Region and on the southern shore of Cayuga Lake, Ithaca contains many hiking and biking trails and small waterfalls that bring in several tourists every year. An ideal place to enjoy nature and some culture, Ithaca is a great place for a weekend escape in western New York.
Narrowsburg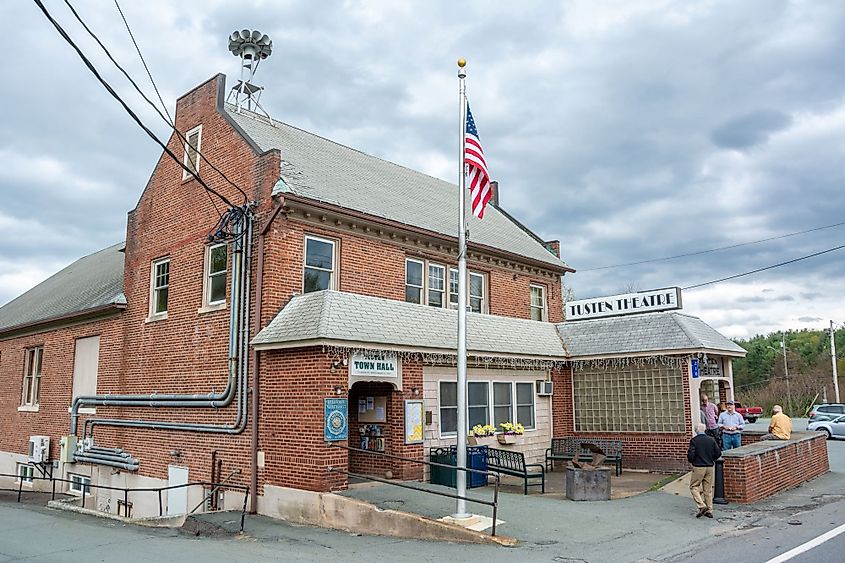 Having a population of under 500 inhabitants, this town in Sullivan County on the banks of the Delaware River can certainly be easy to overlook. But tourists who step inside will definitely not regret their visit to this place of genuine charm and beauty. Take a stroll on Main Street, full of quaint antique and souvenir shops and an assortment of casual dining offerings, ideal for those traveling on the road. Outdoors adventurers will also appreciate opportunities for kayaking on the Delaware River and riding the waves near Skinner's Falls for a wet and fun time!
Jamestown
Motorists will relish their time in Jamestown, just 121 kilometers from Buffalo. One must visit the large rock formation of Panama Rocks for an exceptional encounter with a true geological wonder or go shopping at any of the numerous stores and other boutiques all around. Great for a two to three-day stopover, Jamestown is also the home of the National Comedy Center, dedicated to the development of the art form in the United States and has been recognized as a place of cultural significance by the US Congress.
Lake Placid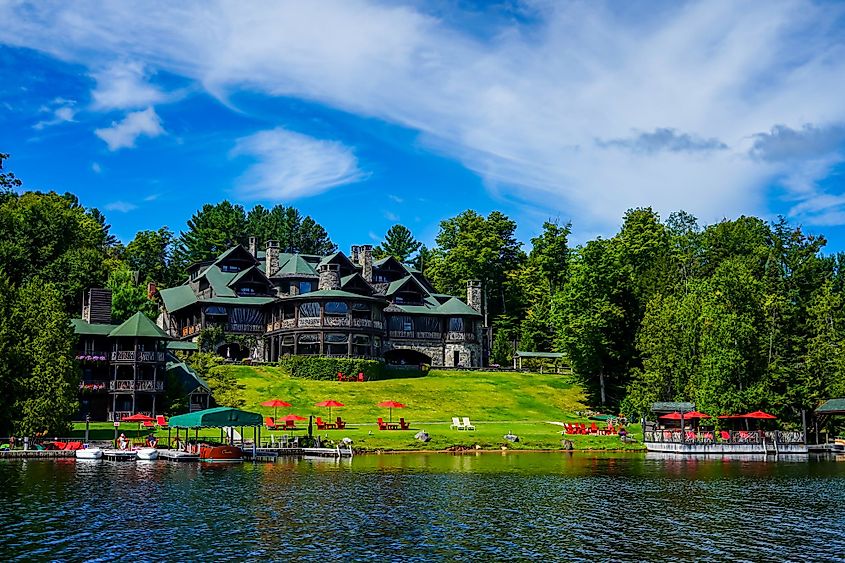 The host city of the Winter Olympic Games of 1932 and 1980, Lake Placid, is located right in the Adirondack Mountain range. Though it is known for its winter sporting activities, Lake Placid is also a great spot to visit in the summertime. Try hiking, biking, sailing, and even fly fishing in this town of 2,500 residents. For some beautiful views of the surrounding mountain chain and a peaceful getaway in upstate New York, Lake Placid is the most welcoming place for the whole family. 
Rhinebeck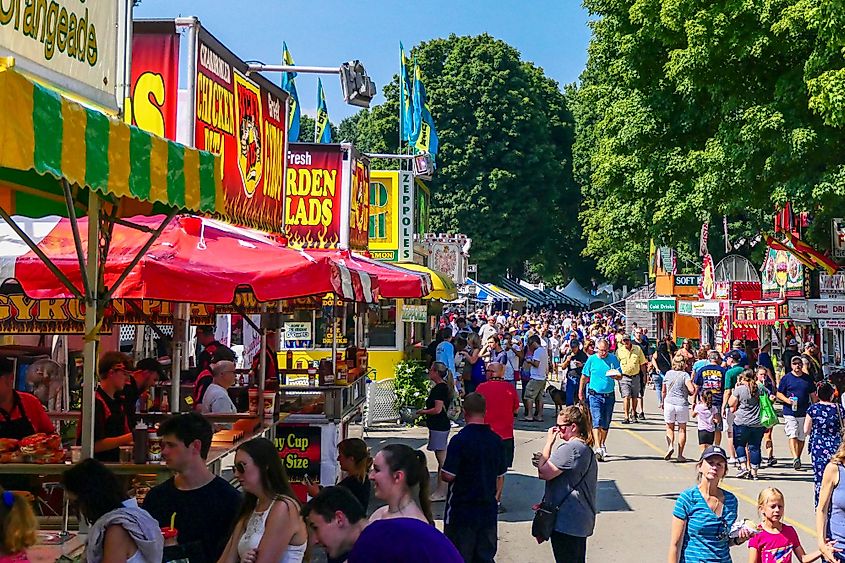 Looking for stunning views of the Catskill Mountains? Then Rhinebeck is just the place! Nestled right in the Hudson Valley, this charming town hosts a number of cute specialty shops, small performance venues, local galleries, and home-style restaurants, perfect for the solo traveler or with family. Within the town is also a village called "Rhinebeck," which further adds to the small-time feeling of yesterday in this quiet, peaceful, and truly welcoming place away from big New York City.
Kingston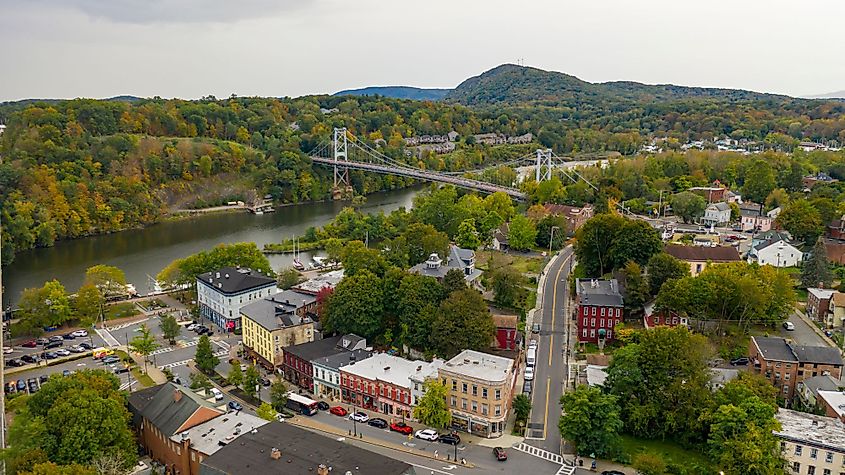 Kingston was first settled in 1652 and was declared the first capital of New York State in 1777. As one of America's oldest cities, Kingston has a very rich history, especially from the period of the American Revolution. History lovers will surely not want to miss the opportunity to visit and take a walk through several historic sites. These include the Stockade District or the many 18th and 19th century graveyards, churches, and other buildings and taverns, many of which have been added to the National Register of Historic Places.
Aurora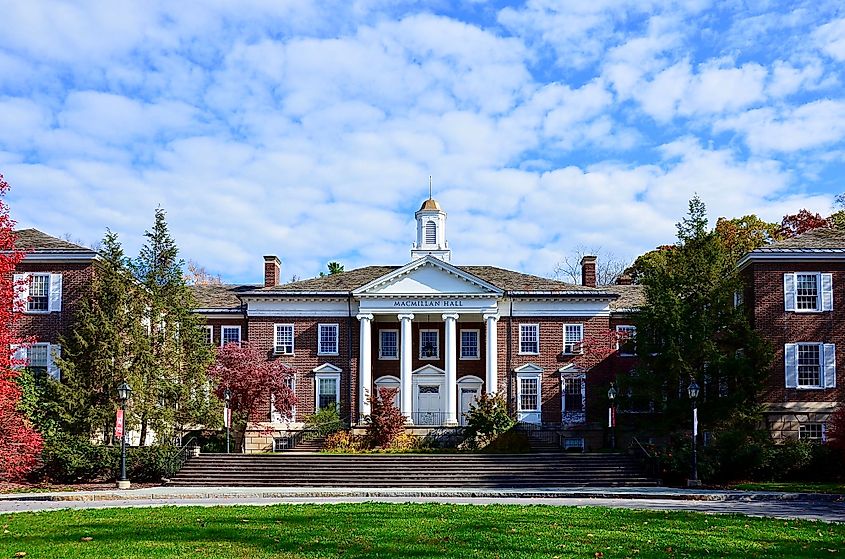 Right on the banks of Cayuga Lake, Aurora is a beautiful getaway for everyone. One must enjoy the Main Street lined with historic 19th-century edifices or take a stroll or bike ride alongside the water's edge in this charming village of 724 people. Stop on the Cayuga Lake Wine Trail for great local spirits, savoring an assortment of local and imported wines. And, of course, an eclectic range of small restaurants and cute boutiques give Aurora a most welcoming atmosphere.
New Paltz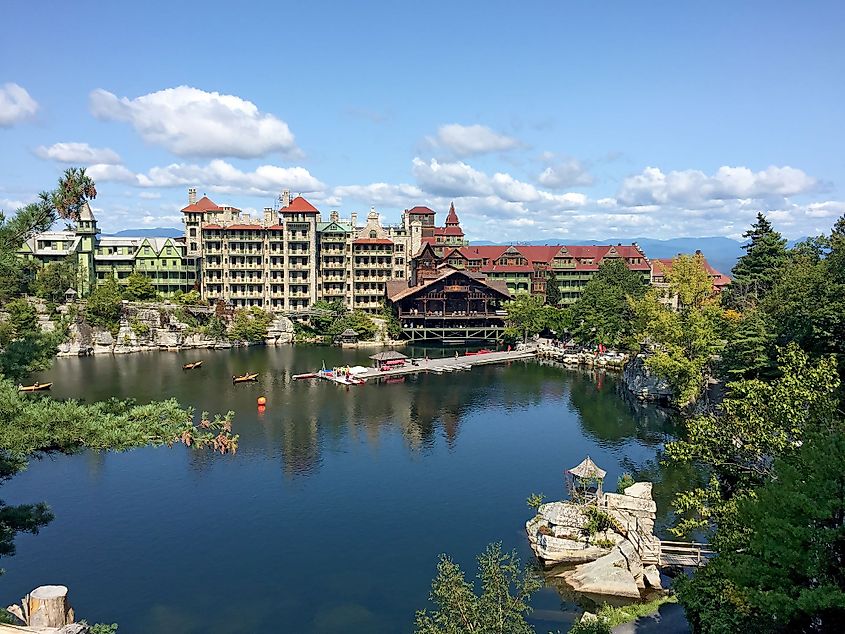 Just a 90-minute drive from Manhattan, New Paltz is great for those looking for an outdoors-centric vacation. Home to a range of hiking and biking trails and numerous outdoor parks, this town of 14,000 people is a great escape to nature. The Lemon Squeezer Trail (considered one of the best in New York State) is a picture-perfect place for photographers (amateur and professional) with stunning and unique rock formations while the Wallkill River flows through. For a pleasant excursion that offers some coveted time for quiet reflection, New Paltz is a great summer destination in New York.
Ellicottville
A beautiful place to enjoy ziplining, hiking, biking, and more, Ellicottville and its population of 1,300 residents is a charming place in Western New York. First settled in the early 19th century, the town is an ideal place to enjoy small-town New York life, with plenty of the amenities of a bigger city. Shop at the Washington Street district, enjoy some local entertainment venues and restaurants, or visit the Nannen Arboretum for a thoroughly enjoyable summer weekend escape.
Hudson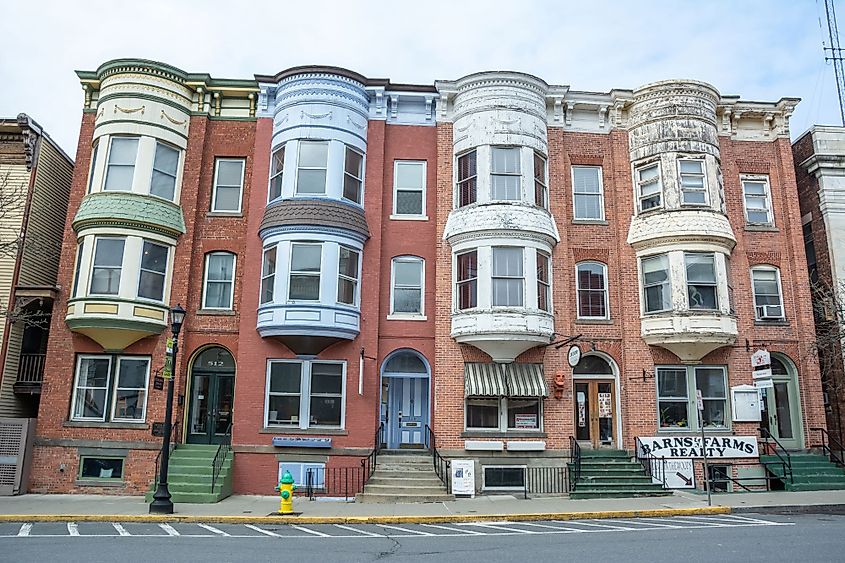 There is high-quality lodging, fine dining options, and a diverse range of shopping outlets in Hudson, a town located to the north of New York City. Over 100 unique shops run by local entrepreneurs can be found in this town of 6,000 inhabitants, with some 90 art galleries and antique stores as well. Stop at a café, pub, bakery, or other locally owned business, for a taste of New York culture outside of the Big Apple. On the way out, tourists should not miss the Museum of Firefighting, dedicated to the fire service industry and all those who have worked and died in the struggle against fire control.
New York State is often overlooked as a whole in favor of its largest metropolis, New York City. But, beyond the concrete jungle of the Big Apple, the towns of New York offer a wide range of great reasons to visit. From historical roots to beautiful natural landscapes to charming local attractions, a summer spent through the towns of New York State will surely be one filled with adventure, fun, and memories to last a lifetime.