History of the Winter Olympic Games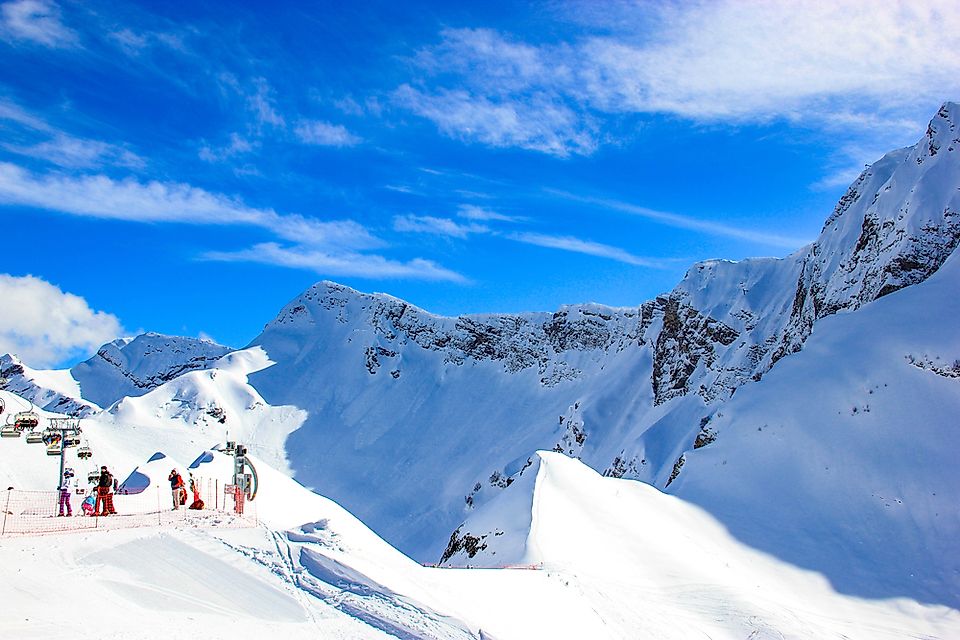 The Winter Olympic Games is an international sporting event which is held once every four years. Chamonix, France hosted the first Winter Olympic Games in 1924. The games were held on a four-year interval until 1936, and then interrupted by World War II. No games were held in 1940 and 1944, but they resumed in 1948. These sporting events consisted of five categories, which were then subdivided into nine disciplines. The Winter Olympic Games and the Summer Olympic Games were held in the same year until 1986, when a decision by the International Olympic Committee (IOC) schedule the two games on separate four-year intervals. To achieve this, the Winter Olympic Games were held in 1992 and 1994.
Winter Games Evolution
The sports and events included in the Winter Olympic Games have evolved over the years. For example, freestyle skiing, snowboarding, skeleton, and many others have been added to subsequent games. Curling and bobsleigh were discontinued, but later included once again, while others have been permanently disallowed altogether. Military patrol, fast skiing, and bandy are examples of games which have been permanently banned. The International Olympic Committee has found a way of generating revenue through the sale of televisions broadcasting rights and advertisements, and corporate sponsors. However, the International Olympic Committee has to address issues related to performance enhancing drugs, internal scandals or corruption, and political boycotting.
Competitors
By 2017, twelve countries have consistently sent athletes to the Winter Olympic Games, and six of them have earned medals every time. The United States is the only country that has managed to win a gold medal in every Winter Olympic Game held. However, Norway ranks first in in terms of most gold medals won, as well as overall medal standings. Japan and Germany have been banned from participating in the Winter Olympic Games, especially in the post-war period. In recent years, the Winter Olympic Games have been marred by cases of doping. Alois Schloder from Germany was the first athlete to test positive for using banned performance drugs after random testing was introduced by the International Olympic Committee. Drug testing began in 1967, and Alois Scholder, who was a hockey player, tested positive in 1968. As a result, the International Olympic Committee formed an independent body whose main purpose was to fight against the use of steroids. The World Anti-Doping Agency (WADA) was established in November 1999 to deter athletes from using the performance drugs by severely punishing offending athletes.
Winter Olympics Timetable
Over the years, eleven countries in three continents have hosted the Winter Olympics. These countries are the United States, France, Japan, Norway, Italy, Canada, Switzerland, Yugoslavia, Germany, Russia, and Austria. The 2018 host of the Winter Olympics will be South Korea, and Beijing will host the 2022 Winter Olympic Games. Beijing will be the first city to hold both Summer and Winter Olympics.