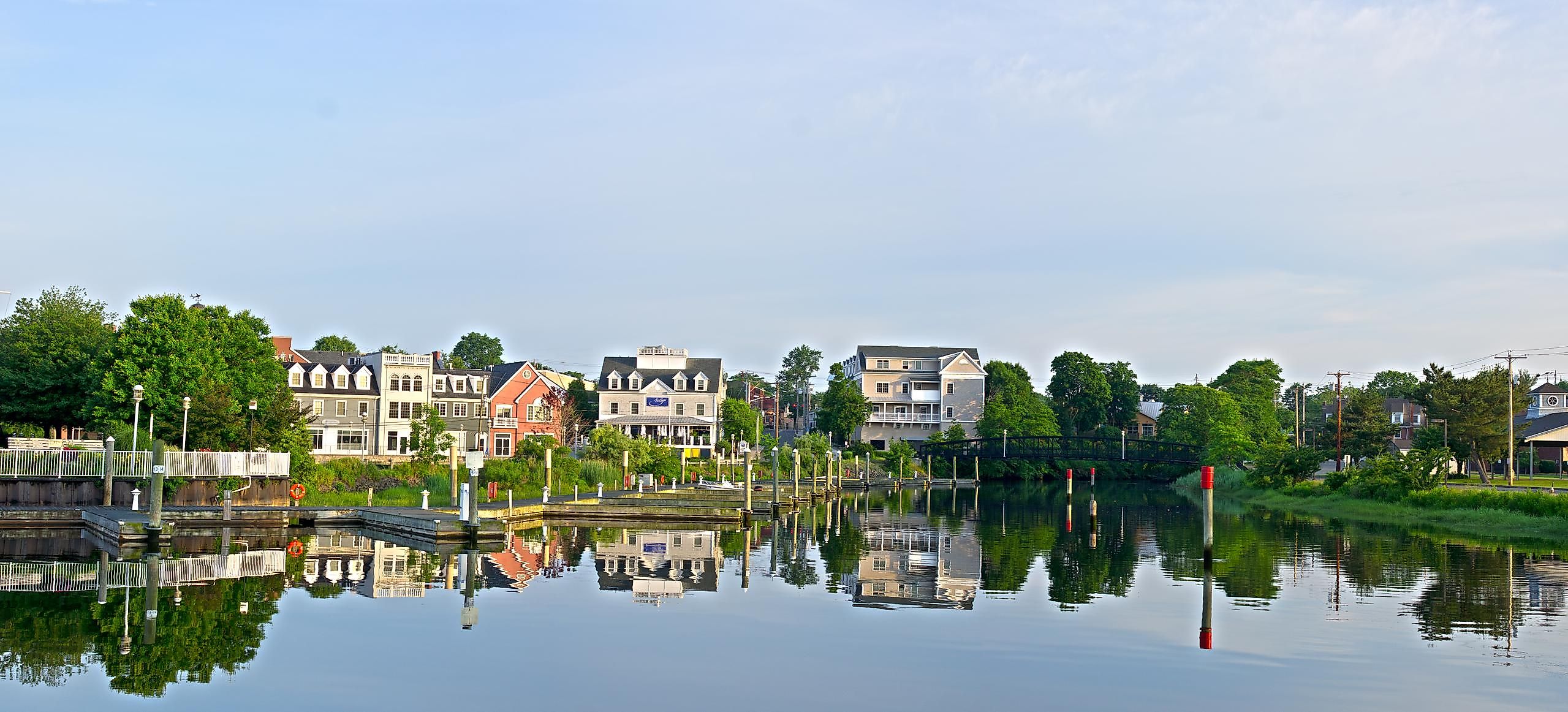 Most Underrated Towns in Connecticut
Connecticut is most well-loved for its vibrant arts and culture scene, not to mention its natural beauty. Tourists continue to return for the state's Long Island Sound shoreline, the rolling Litchfield Hills, and the Connecticut River Valley. Still, there are a number of small towns scattered throughout Connecticut that are worth the visit.
With so much to see in terms of dining, lodging, and attractions, these small towns are the place to be. Start planning your next family vacation, romantic getaway, or solo trip with these underrated towns in Connecticut.
Chaplin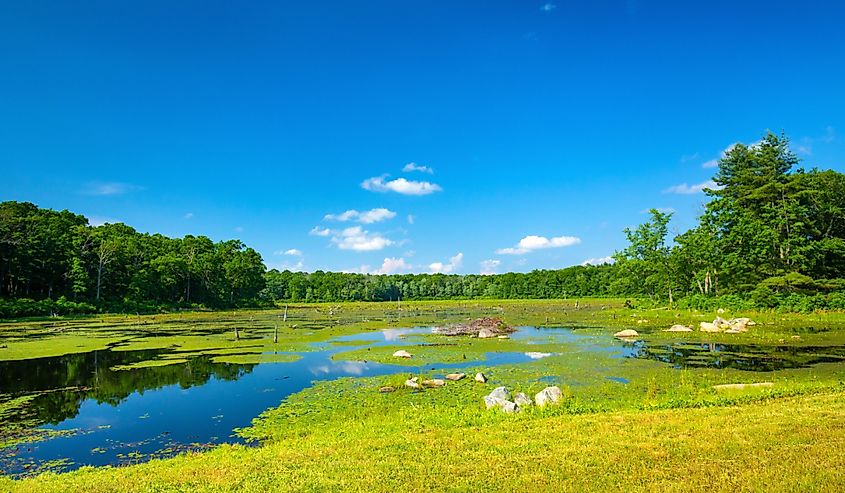 With little development since the original settlement in the 1830s, the town of Chaplin, Connecticut, offers a glimpse into the history of planning, development, and architecture. You will also find the Natchaug River nearby, as well as a variety of picturesque and tranquil ponds and lakes.
In the Chaplin Museum, discover annual exhibits, memorabilia, and displays from local artists, for a unique and enriching cultural experience. Explore the hiking trails in the Natchaug State Forest and stay a little longer in one of the popular lodgings, such as Pleasant View Lodge Motel or Clark Cottage.
Pomfret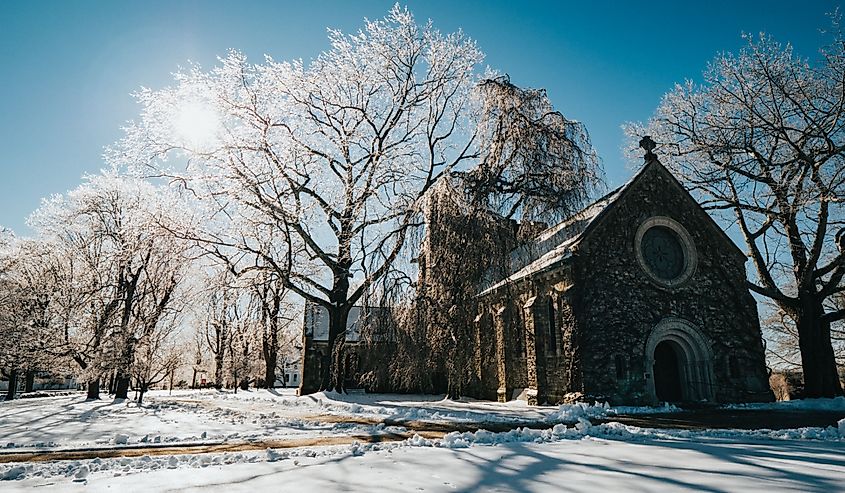 Pomfret is most popular for its beautiful scenery and historic charm. The winding country roads, stone walls, and collection of boutiques and vintage shops add to the town's rural atmosphere. Visitors will find attractions such as the Sharpe Hill Vineyard, perfect for sipping wine on a romantic getaway or girl's trip.
For nature lovers, you can hike through the Airline State Park Trail, which dates back to the 1870s. The Dennis Farm Preserve also includes a hiking trail, with beautiful florals and foliage to admire along the way. Extend your stay and venture into one of the inns or check out Auberge at Feather Hill, an estate with beautiful gardens and amenities.
Cornwall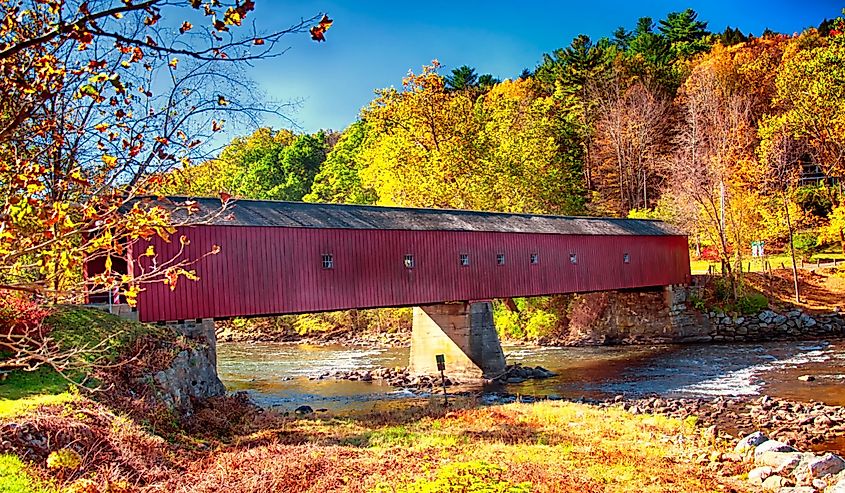 Titled one of the most beautiful small towns in Connecticut, Cornwall sits along the Housatonic River near the Mohawk State Forest. The West Cornwall Covered Bridge is one of the most popular attractions, which is still used for vehicle travel and is especially beautiful in the fall.
The Mohawk State Forest and Mohawk Mountain Ski Area are also spectacular spots. The former is most attractive in the summer, with hiking trails, family recreation areas, and rock climbing spots. The latter is ideal for winter fun, with 25 trails distributed across 107 acres of skiable terrain.
Putnam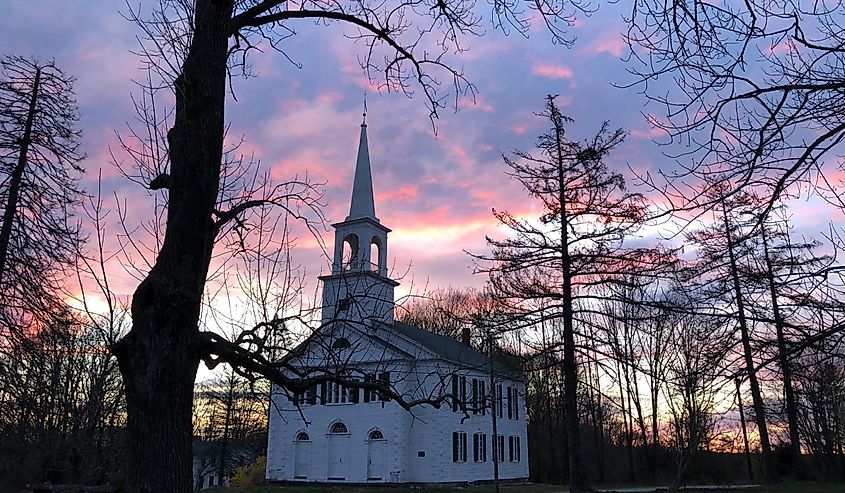 Named after American army general officer Israel Putnam, the town of Putnam is in New England along the banks of the Quinebaug River. There are a number of antique shops, boutiques, and markets to visit, alongside art galleries and theaters.
Visitors can also find a number of outdoor adventures, including the Putnam River Trail. After a day of hiking and admiring the scenery, try your hand at Sawmill Pottery or enjoy a brew at Bear Hands Brewery. Do not forget to try out a local restaurant and extend your stay in one of the inns or hotels!
Milford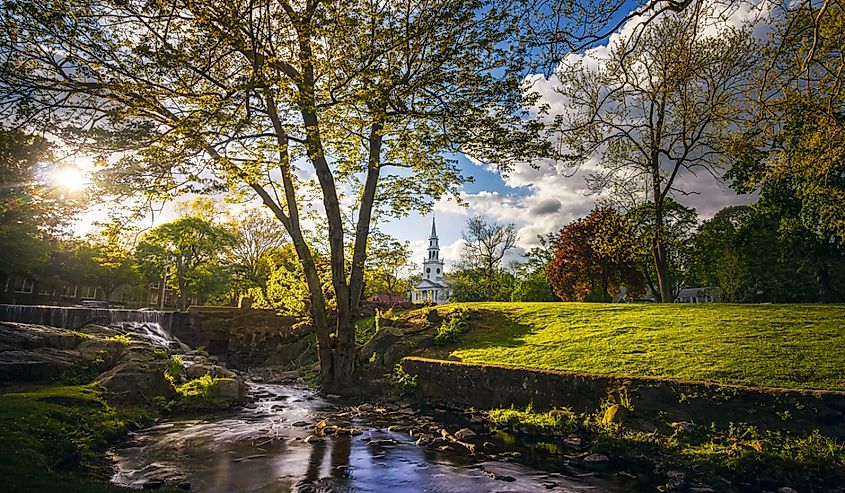 A coastal city, Milford sits between New Haven and Bridgeport. It is just 60 miles from Manhattan, meaning the big city life is only a short ride away. There are also over 17 miles of coastline that you can traverse, enjoying the waters, marshes, and beautiful beaches.
The town is also full of history with numerous historic districts and a walkable downtown area. Milford offers an abundance of hidden gems, including Milford Historical Society House Tours, art galleries and shows, and over 100 eateries to choose from.
North Canaan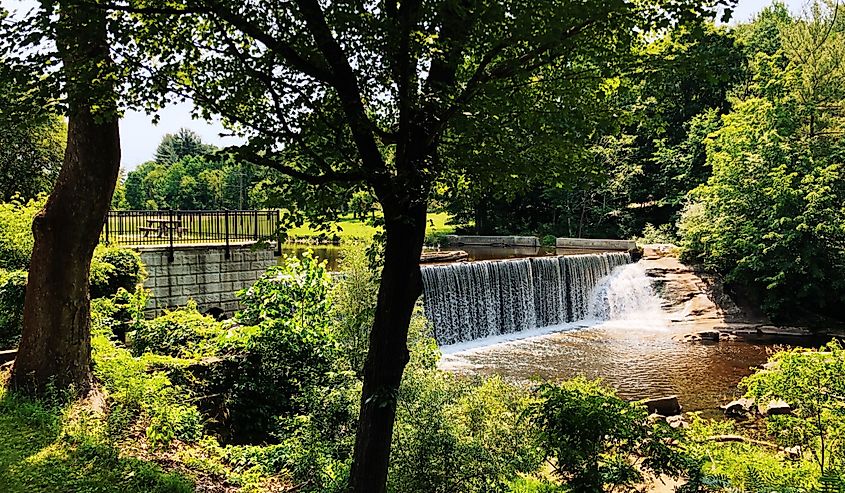 Located in Northern Connecticut, North Canaan is most popular for its outdoor recreation areas, ideal for hiking and leisurely strolls. The Campbell Falls State Park is a nature preserve with waterfalls, which you can hike through and even try out stream fishing.
Then make your way to the Land of Nod Winery or the Great Falls Brewing Company and Depot Brewpub for a refreshing drink. Do not forget to check out the historical Beckley Furnace Industrial Monument, which is an example of technology once used to create iron for railroad car wheels.
Simsbury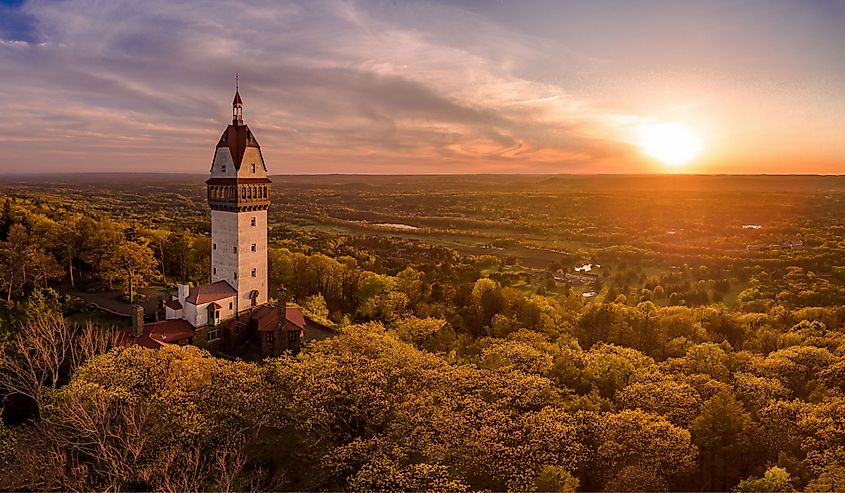 Listed on the National Trust for Historic Preservation, Simsbury is memorable because of its unique attractions. This includes a list of historic homes and restaurants alongside hiking trails and numerous outdoor recreational opportunities. It is also home to the Pinchot Sycamore, which is the largest tree in Connecticut.
Enjoy a panoramic view from the Talcott Mountain State Park 165-foot Heublein Tower. Once a summer home, you will now find a museum within the tower as well. Do not forget to see if anything is playing at the Simsbury Meadows Performing Arts Center and consider a sunrise hot-air balloon ride over the valley.
Connecticut Welcomes You
While you might have tried the scrumptious pizza in New Haven or checked out the shopping district in Greenwich, there are plenty of small towns in Connecticut that you may have missed. From natural beauty to a rich history, these spots offer plenty to do no matter how long you would like to stay. They each boast their own attractions, so it is up to you where you go next!