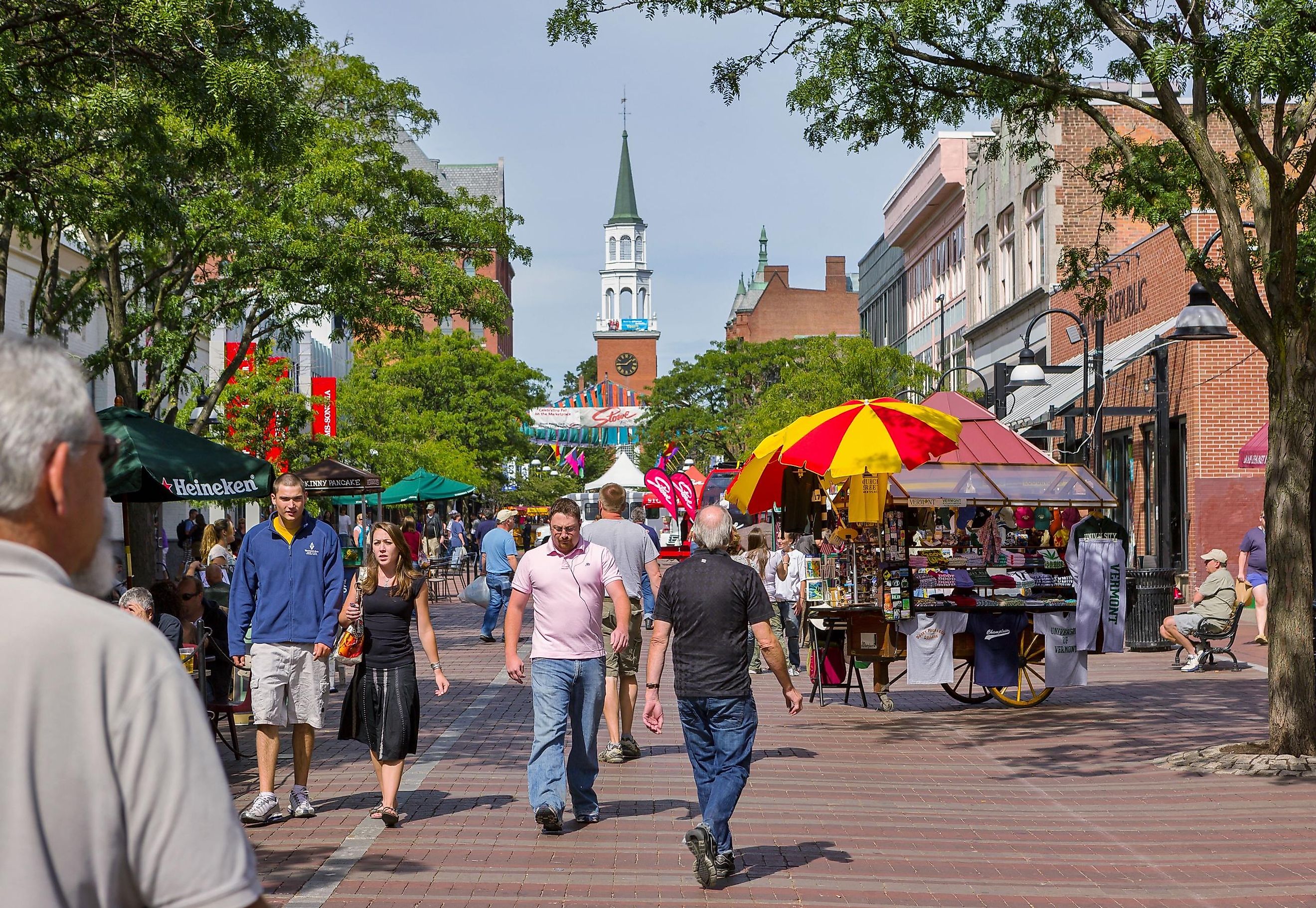 Best College Towns on the Atlantic Coast
Choosing a University is a complex task. New students must consider the program's merit, the staff, the campus, and other factors when deciding on their college experience. One aspect they might not consider but one that will affect their collegiate experience greatly is the town their college is located. The atmosphere of a town, its cultural events, the vibe on the main street, the bars and cafe scene. These are all factors that will greatly influence a student's experience.
There are many excellent college towns on the Atlantic Coast. Some are historically significant, with landmarks and traditions, some are located close to the beach or a lake or have a great party scene. These towns not only provide top-tier educational institutions, but they also offer a blend of youthful energy and unique social experiences. Whether you are a student or a visitor, these are the best Atlantic Coast towns to check out. Pack your suitcase, leave some space for a school pride-showcasing sweatshirt, and check out these amazing college towns. 
Cambridge, Massachusetts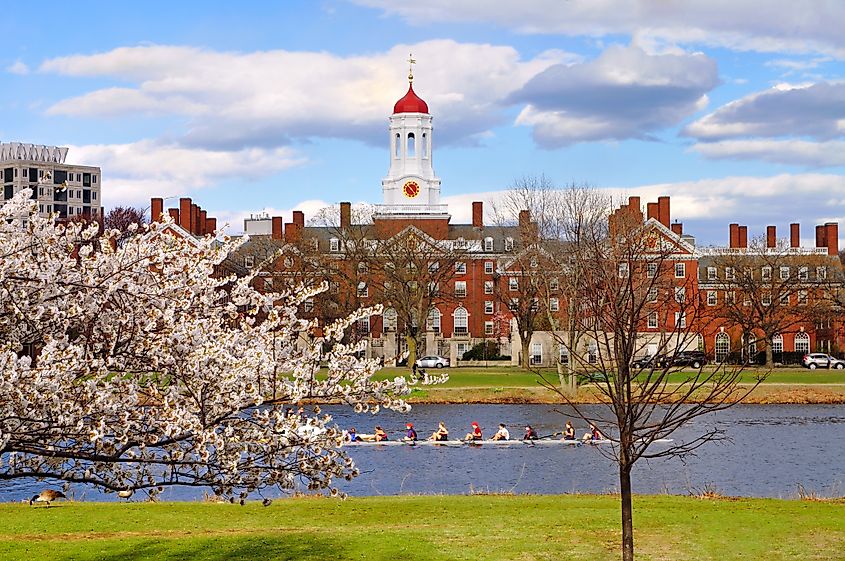 There are few towns in the United States as synonymous with higher education as Cambridge, Massachusetts. Home to two world-class colleges, Harvard University, and the Massachusetts Institute of Technology (MIT), Cambridge is the ultimate college town. From its historical brick buildings to its cultural scene, Cambridge calls to mind fall-colored sweaters and students rushing to their following lecture. Even its name is inspired by Cambridge University in England. Visitors can explore Harvard Square, browse independent bookstores, or attend thought-provoking classes. Both students and visitors enjoy how walkable the town is. Its many cafe-adorned sidestreets offer refuge during the bitter New England winters. There is no doubt that Cambridge is one of the best college towns in the United States. 
Providence, Rhode Island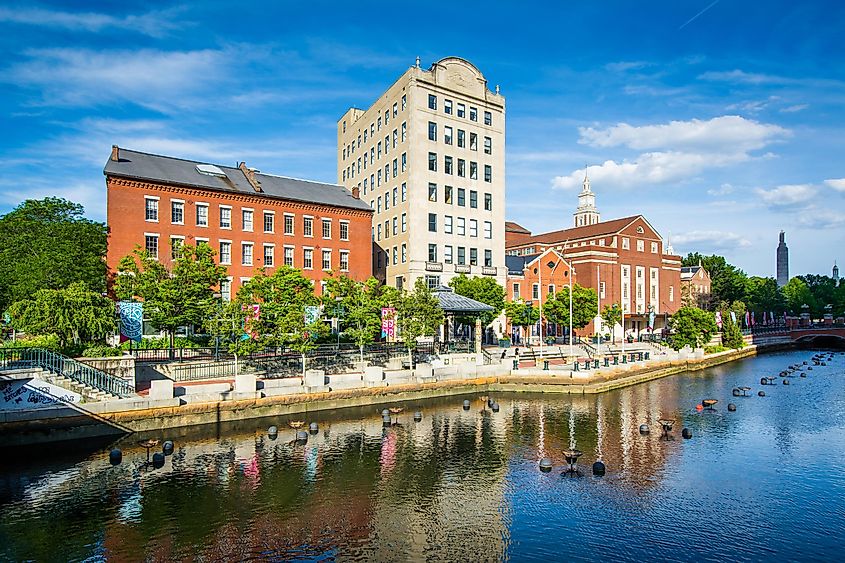 A great college town has much to offer in terms of restaurants, cafes, bars, and other social events. For a town with all of this and so much more, look no further than Providence. Home to Brown University, the Rhode Island School of Design, and Providence College, this Rhode Island town is a must-visit for anyone interested in the college experience. Providence is a mecca for coffee lovers, it boasts the most coffee shops per capita of any city in the US. Another draw for students and visitors alike is the WaterFire festival. The festival is a unique blend of fire installations that dance on the surface of the three rivers in the city center of Providence. Audiences can enjoy the experience from boats, which pass right next to the bonfires. The festival also brings live music and unique performances to the streets of Providence. Few towns have more art, culture, and charm than Providence, Rhode Island. 
New Haven, Connecticut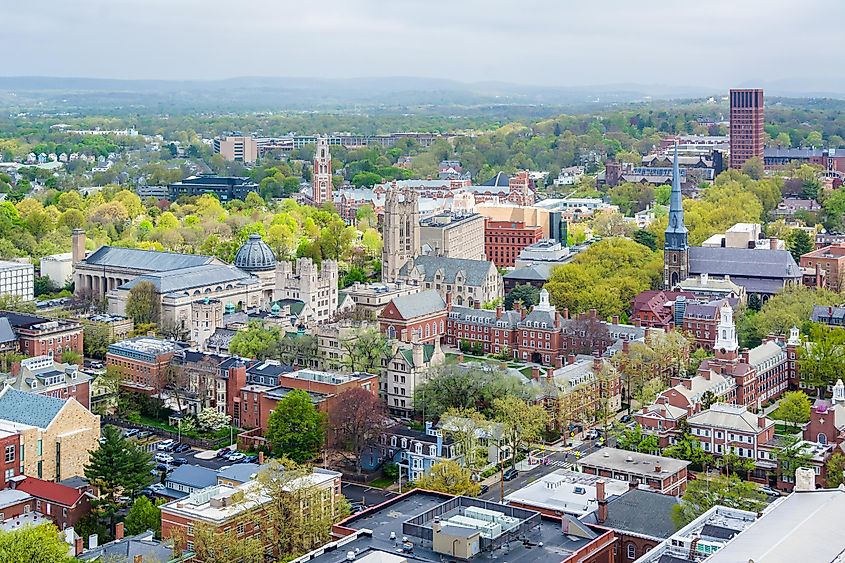 Home to one of the most prestigious colleges in the world, Yale University, New Haven is an Ivy League staple and a charming college town on the Atlantic Coast. Yale is an integral part of the economy and culture of New Haven. The town combines Ivy League charm with a lively cultural scene. Visitors can explore the Yale University Art Gallery, stroll through the picturesque campus, or indulge in the famous New Haven-style pizza at one of the local pizzerias like Pepe's Pizzeria Napoletana, which has been delighting students and visitors since it opened its doors in 1925. New Haven is also home to many wonderful museums including Beinecke Rare Book and Manuscript Library, which houses a copy of the original Gutenberg Bible. So, put on your best walking shoes and stroll through this walkable Atlantic Coast gem. 
Charlottesville, Virginia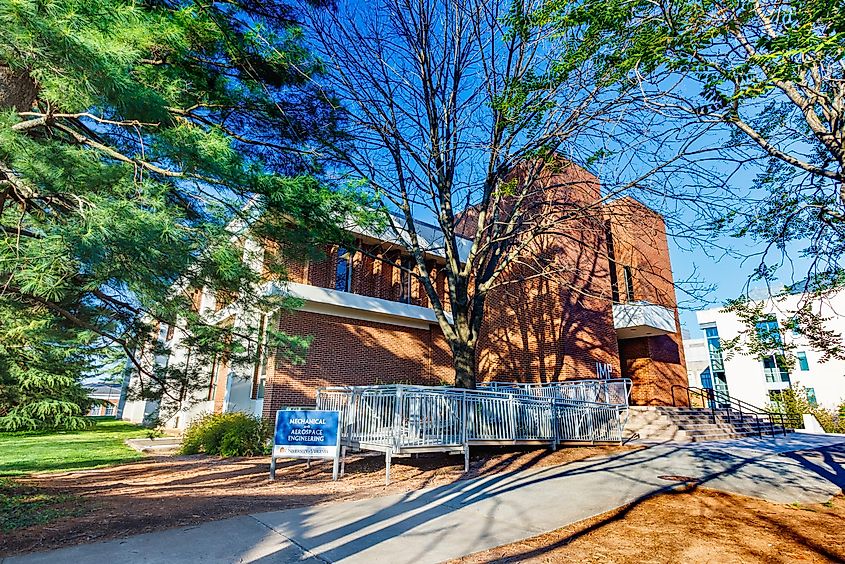 If you are looking for a college town with beautiful views, Charlottesville, Virginia might be the place you are looking for. With the Blue Ridge Mountains as its stunning backdrop and a charming small-town vibe, Charlottesville is one of the Atlantic Coast's must-visit college towns. Charlottesville is home to the University of Virginia, which was founded by Thomas Jefferson. The Academical Village is a UNESCO World Heritage Site and was built according to Jefferson's architectural vision.  Visitors can explore Thomas Jefferson's architectural masterpiece and lounge on the green lawns of the university. The town of Charlottesville offers a blend of natural beauty, rich history, and a thriving arts community.  Stroll along the historic Downtown Mall, or attend a concert at one of the many venues in the town. C'ville, as it is sometimes called is one of the birthplaces of the Indie Music scene and the famous Dave Matthews Band. This beautiful college town is truly worth a visit. 
Chapel Hill, North Carolina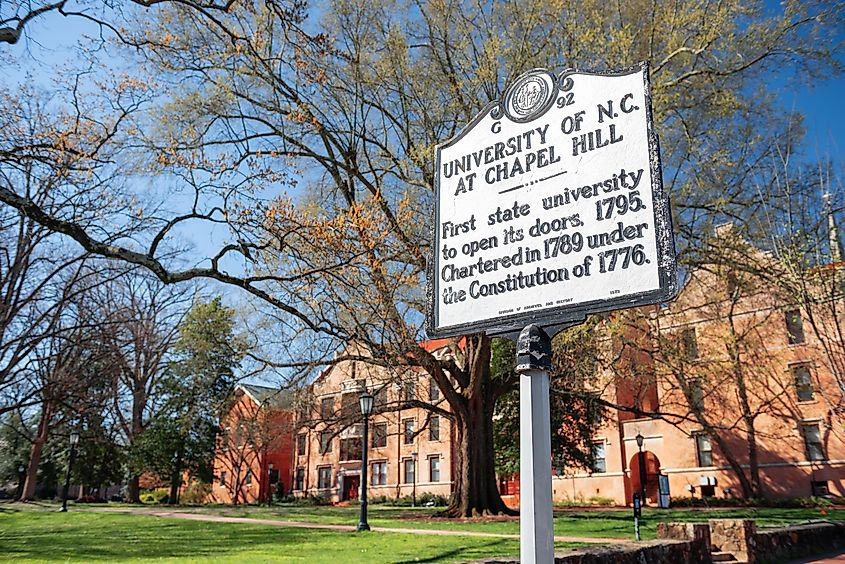 Chapel Hill, North Carolina is home to one of the oldest universities in the United States, the University of North Carolina at Chapel Hill which began accepting students in 1795. With such a long history, the relationship between the town and the university is a special one. Some Chapel Hill alumni have thanked the town by creating more than thirty beautiful murals around the town, most painted by artist alumni Michael Brown.  The town's main tourist street is Franklin Street, which is lined with cafes, bars, and restaurants. Franklin Street especially comes alive on weekends with live performances, outdoor seating, and a lively, Southern vibe. The town is known for its vibrant music scene, farm-to-table dining options, and beautiful outdoor spaces. Visitors are sure to enjoy their time in this charming Southern college town. 
Charleston, South Carolina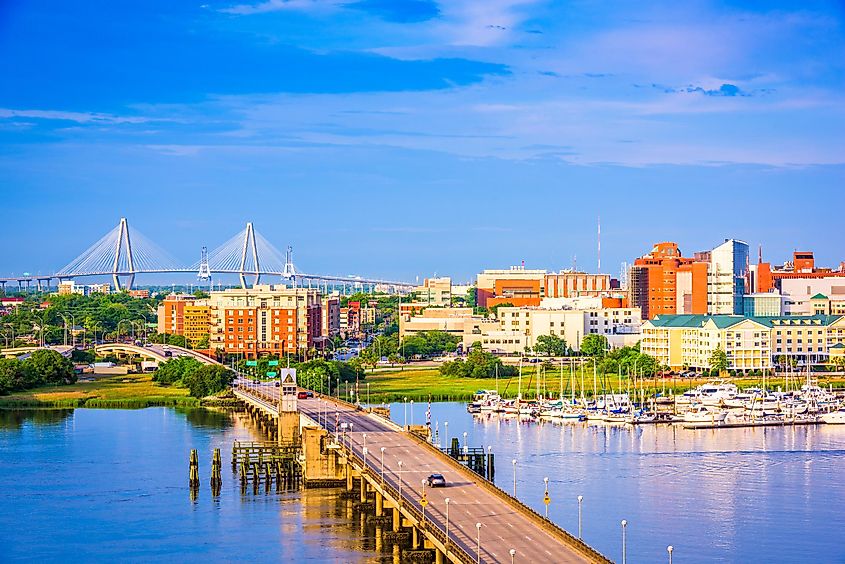 Charleston lies on the Charleston Harbor, an inlet of the Atlantic Ocean. This charming, historical town was first called Charles Town in honor of King Charles II. The College of Charleston, located in the heart of the city, adds youthful energy to this Southern gem. Visitors can explore the cobblestone streets of the historic district, admire the antebellum architecture, or relax on the beautiful beaches nearby. Charleston is famous for its delicious seafood and Low Country cuisine staples such as gumbo, Lowcountry Boil, fried oysters, and many other delicious seafood dishes. If you are looking for a mix of Southern hospitality and coastal chill, Charleston is the perfect college town to visit. 
Gainesville, Florida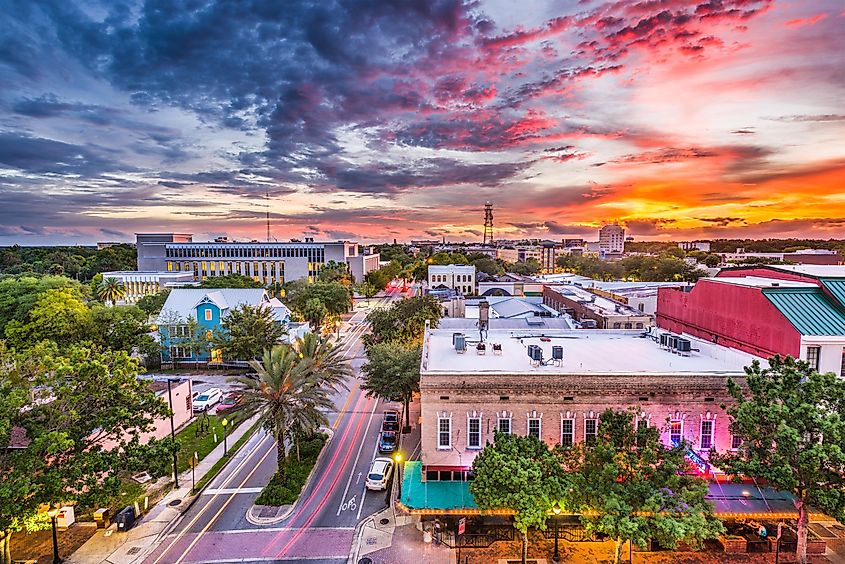 Gainesville is home to the University of Florida, a leading research institution. The town offers a lively college atmosphere, a thriving arts community, and abundant natural beauty. Every year, Gainesville hosts two major arts festivals. Every year, artists and art enthusiasts visit this town for the Spring Arts Festival and the Downtown Festival, and Art Show. Visitors more interested in sports can catch a Gator game, the University of Florida's football team. Gainesville's proximity to Paynes Prairie Preserve State Park makes it perfect for outdoor enthusiasts looking for some hiking, horse riding, or bicycling opportunities. Whether you are looking for art, sports, or outdoor thrills, Gainesville is a college town for everyone. 
Annapolis, Maryland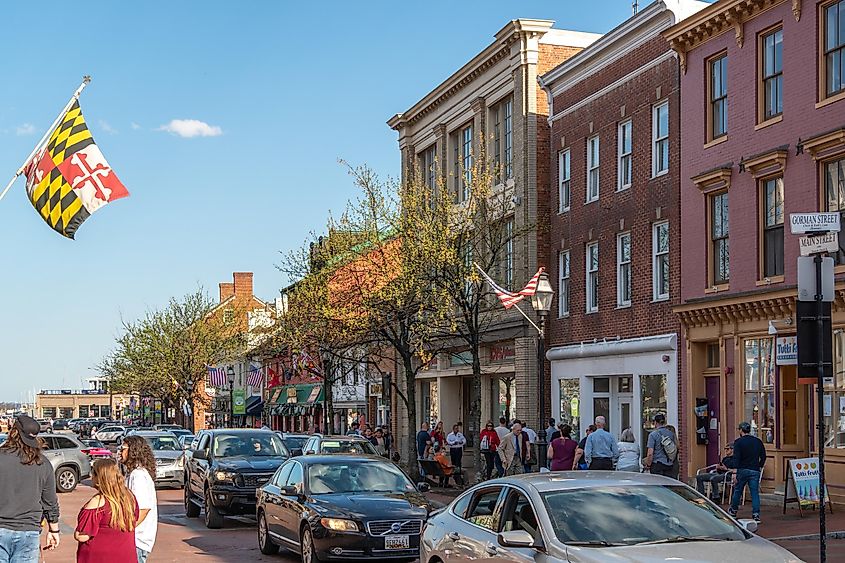 Annapolis, the name calls to mind white uniforms and the prestigious United States Naval Academy. This college town in Maryland has a rich and important history. It served as a temporary capital in 1798 and was the place General Washington resigned his post as Commander-in-Chief of the Continental Army. The town and the naval academy share a rich maritime history. With Stunning views of the Chesapeake Bay, picturesque streets, and colonial-era buildings, this college town has so much to offer to visitors and students alike. Visitors can tour the Naval Academy, or sample fresh seafood at local restaurants. Better yet, take in the views of the city from a sailboat. Known as the sailing capital of the United States, Annapolis is the perfect city to explore from the water. However you spend your time, you will not regret a visit to this stunning maritime college town. 
The Atlantic Coast is dotted with captivating college towns that offer an enticing blend of academic excellence, cultural experiences, and natural beauty. From the intellectual hubs of Cambridge and New Haven to the Southern charm of Charleston and Chapel Hill, each town has its unique character and attractions. Whether you're a student, a visitor, or an enthusiast of history and culture, these college towns on the Atlantic Coast provide an enriching and unforgettable experience that combines the best of academia and local charm. With plenty of amazing restaurants, bars, cafes, and unique cultural events, each town has a charm and vibe of its own. Visit one on their own or better yet, turn your visits into an epic road trip through the Atlantic Coast.