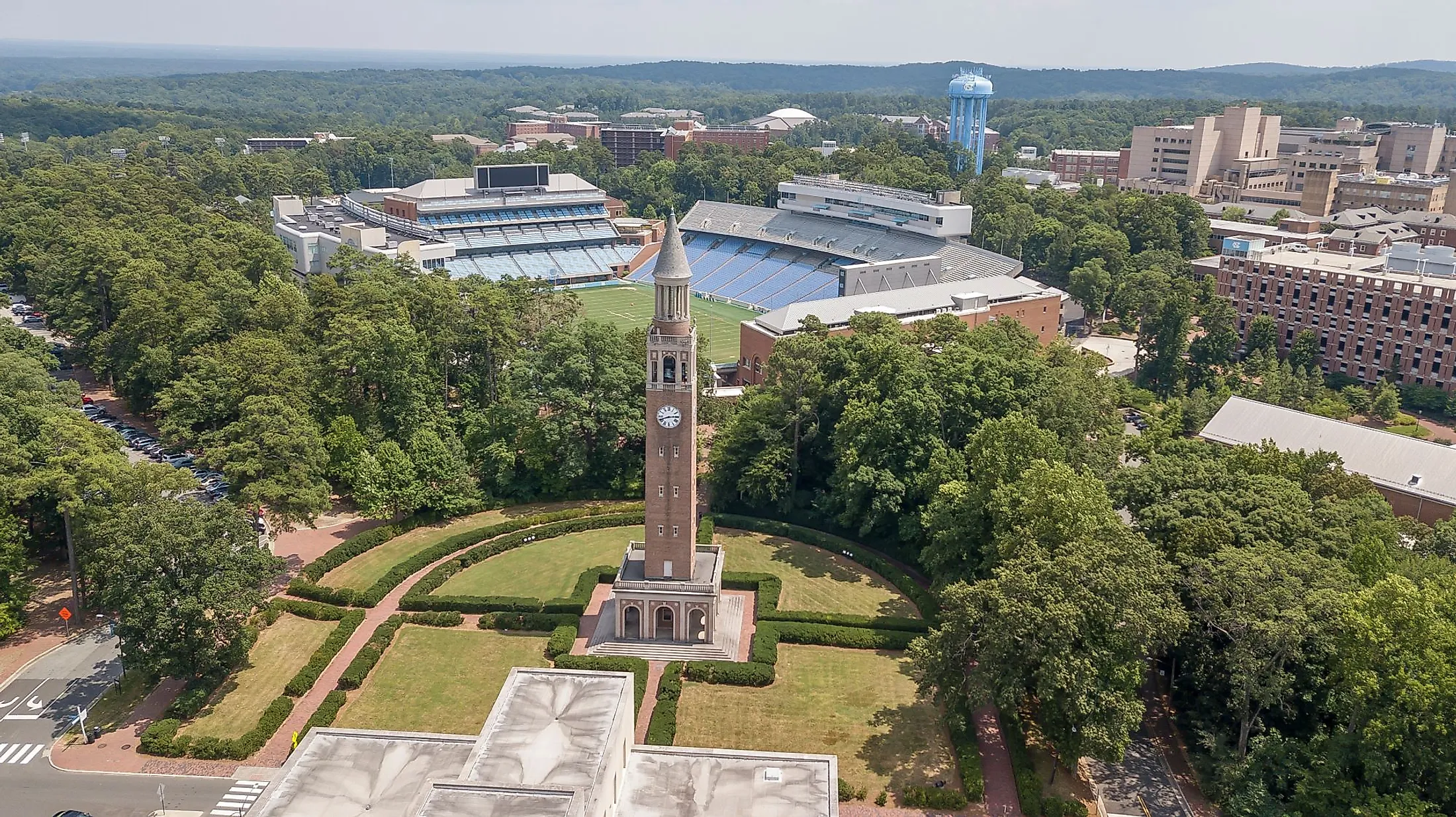 Chapel Hill, North Carolina
Chapel Hill is a large city situated in Orange County in the US state of North Carolina. The city is located just northwest of the state capital Raleigh and southwest of Durham, where the Piedmont hills meet the Atlantic coastal plains. Chapel Hill, Durham, and Raleigh are home to a slew of educational institutions, high-tech companies, major corporations, and research facilities. The city forms the westernmost of the three cities that comprise what has been known as the Research Triangle since the 1950s.
Geography And Climate Of Chapel Hill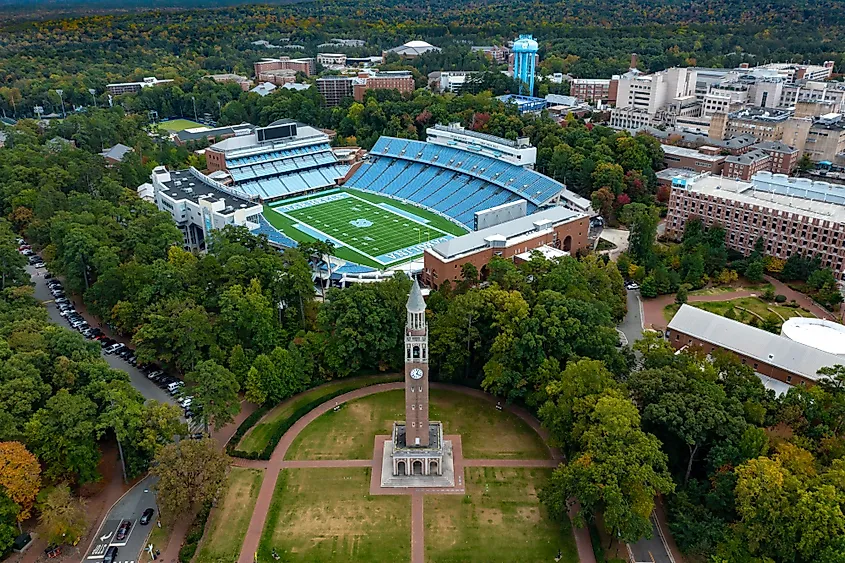 Chapel Hill sits 28 miles northwest of the state capital Raleigh and 10 miles southwest of Durham. Charlotte is 140 miles to the southwest. The US state of Virginia border is 56 miles to the north, and the South Carolina border is 100 miles to the south. Jordan Lake is just beyond the city's southern outskirts. North of the city, the Eno River runs through mature forests and past densely shrub-covered river bluffs.
The Köppen climate classification ranks Chapel Hill as having a Marine West Coast climate. The annual average temperature is 55.2°F, ranging from average lows of 36.6°F in January to average highs of 73.4°F in July. Humidity is at its highest in March (87.6°F) and July (88.2°F) and at its lowest in October with 61.1%. The city sees around 115 days and 39.3 inches of rainfall annually, compared to the contiguous US average annual precipitation of 30.28 inches in 2020. October is the driest month, and July is the wettest. The area sees 216 sunny days a year and an average of 15.3 inches of snow, with January receiving more than any other month.
Brief History Of Chapel Hill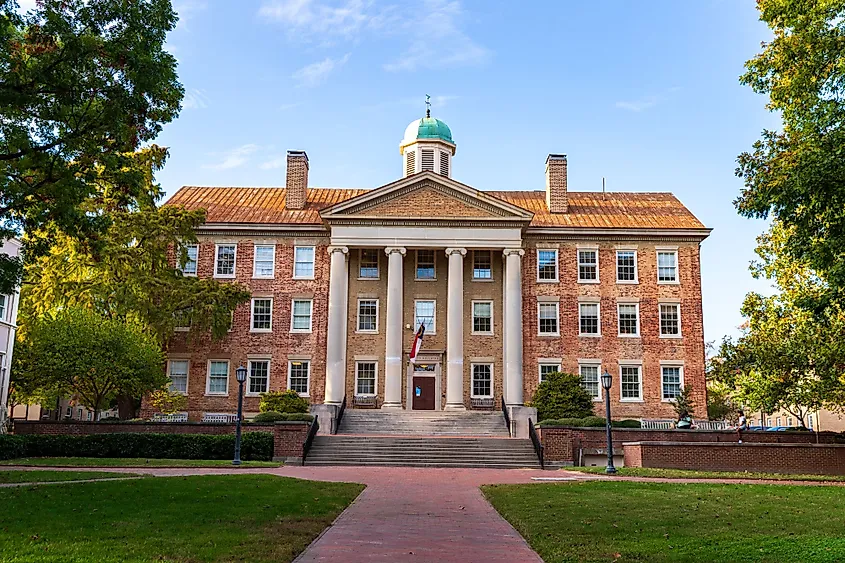 Founded in 1792, when a Chapel was built on a hill at the junction of two roads, Chapel Hill owes its existence to the University of North Carolina. The university was chartered in Chapel Hill in 1789 and opened six years later. Town lots were auctioned in 1793 when building work commenced on the university, with the first permanent residents moving in, in 1795. The Union troops occupied university buildings during the Civil War. After losing a huge number of students during World War II, the introduction of the GI Bill in 1944 allowed the university—and, therefore, the city—to grow again. Chapel Hill's growth and rise continued after the Research Triangle Park opened in the 1950s. 
The Population And Economy Of Hickory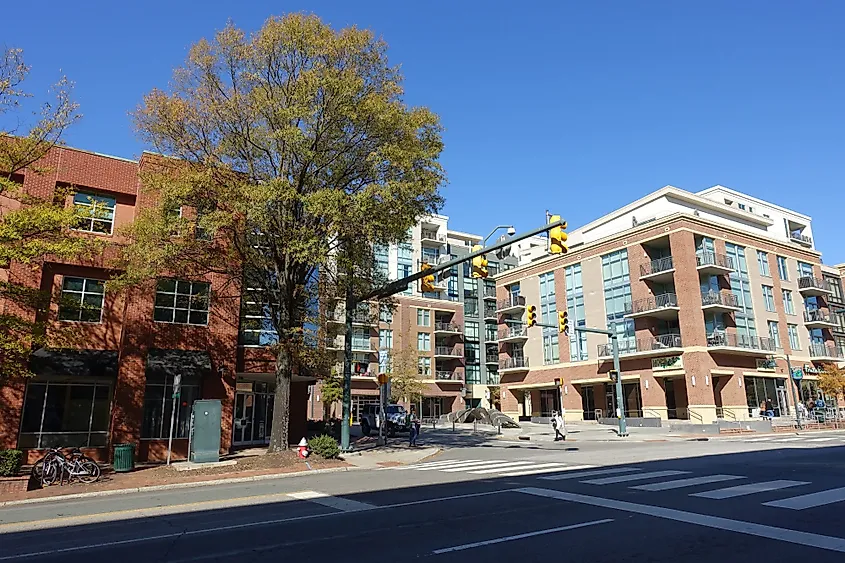 As per the latest US Census, Chapel Hill has a population of 61,960 residents. Of these, 52.5% were female and 47.5% male, with 3.8% under five years of age, 17.1% under eighteen, and 11% over 65. The Census also reported that 65.9% of Chapel Hill residents identify as White (not Hispanic or Latino), 13.5% as Asian, 10.2% as Black or African American, and 7.2% as Hispanic or Latino. Furthermore, 15.7% of the city's population were born outside the US, and 1,423 were identified as veterans. The median household income was $75,249, placing Chapel Hill above the national US average of $69,560. The previous twelve months' per capita income was $41,893. The poverty rate was 18.5%. Between 2016 and 2020, 59% of those over 16 were in the civilian labor force.
Attractions In And Around Chapel Hill
Morehead Planetarium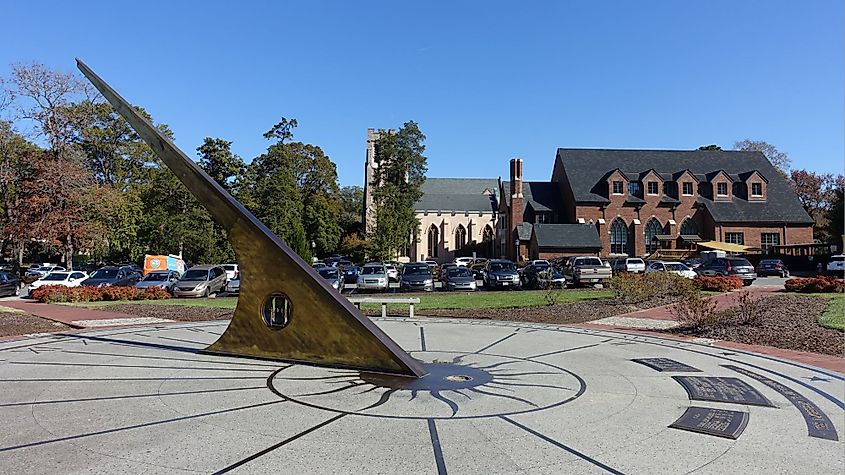 Chapel Hill's recently renovated planetarium and science center offer plenty of hands-on opportunities in addition to its popular full dome Carolina Skies show. You will also find live science demonstrations on stage, plus teen and adult programs and an annual science festival every April.
North Carolina Botanical Garden
This vast botanical garden of 1100 acres was founded in 1961 and consists of display gardens, conservation areas, and trails. It is situated just off the campus of the University of North Carolina. Visitors can explore an arboretum, Mason Farm Biological Reserve, the UNC Herbarium, and nature trails that lace the 88-acre forest beyond the display gardens.
Ackland Art Museum
The Ackland art collection includes 20,000 individual items that range from 16th-century Turkish ceramics to paintings by Old Masters to works by modern artists such as American painter Kehinde Wiley and South Korean-American sculptor Nam June Paik.
Eno River State Park
Just north of the city, Eno River State Park offers easy access to river bluffs, forestlands, and historic mill sites. It's an excellent option for backcountry camping, canoeing, kayaking, hiking, wildlife-watching, and fishing.
Chapel Hill is a charming university town with rich cultural, entertainment, dining, and outdoor opportunities. Its historic, treelined downtown streets are home to bustling businesses, several dating back to the middle of the last century.