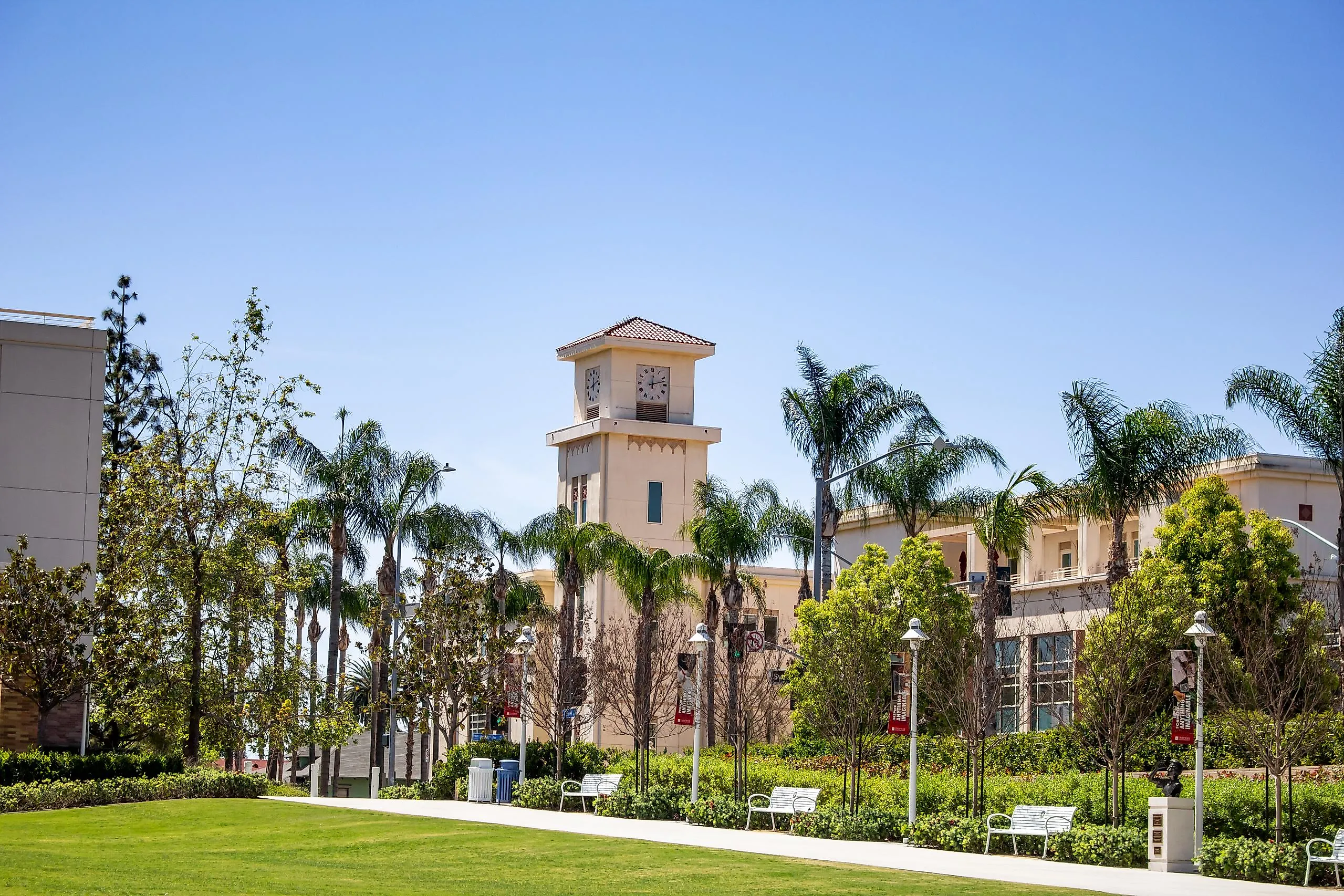 Best College Towns In Southern California
California consistently ranks as the top state to live in and competes among the best places in the country to attend college. SoCal towns boast programs in all disciplines like engineering, business, and liberal arts. These towns combine academic excellence with a fulfilling life to relax in between, setting you up for a real payoff.
From breathtaking beaches to quick access to La La Land, these towns are real oases with driven students and a studious environment where you can have fun and keep the parents happy with peace of mind. Choose a smaller town or one of SoCal's thriving cities with trend-setting cultural institutions and the Silicon Valley awaiting the graduates.
Claremont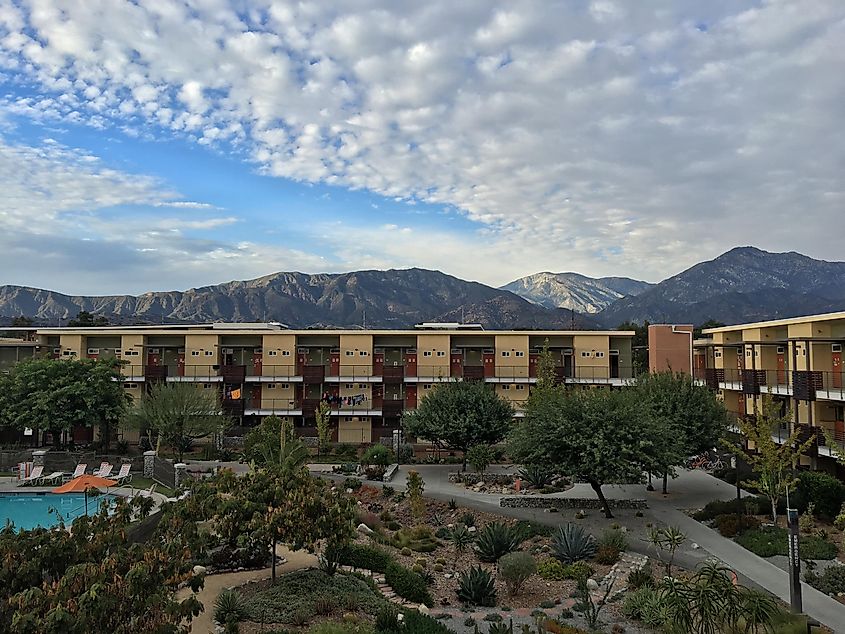 The picturesque city of Claremont, nestled at the foothills of the San Gabriel Mountains, is home to the Claremont Colleges. These seven prestigious private institutions like Pomona College, Claremont McKenna College, and Harvey Mudd College boast sought-after academic programs that, despite being rigorous, graduate students from small classes and a close-knit population into successful lives. It's pretty hard to beat the City of Trees, some 45 minutes east of downtown LA, particularly for creative minds, with the colleges' exceptional liberal arts education in a supportive and nurturing atmosphere.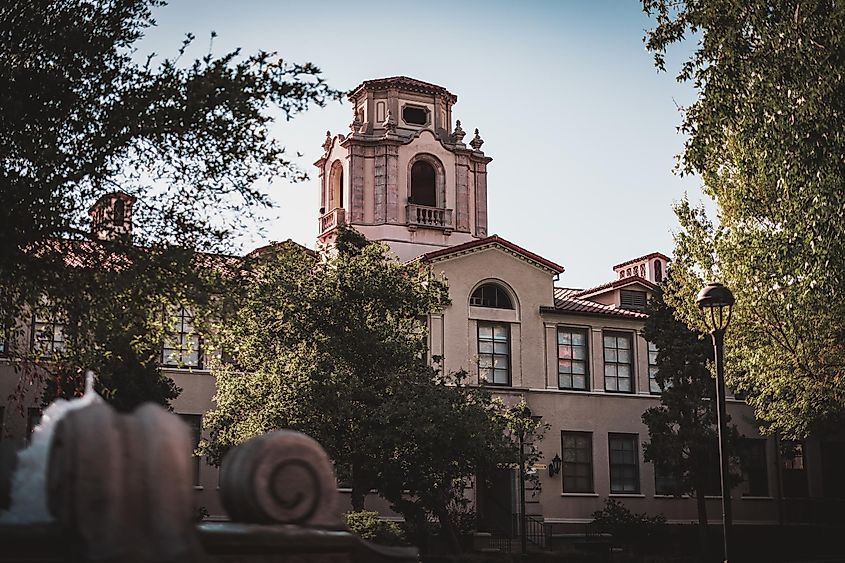 Visit the Petterson Museum of Intercultural Art for fascinating glimpses of the natural beauty around and artistic traditions, while the serene California Botanic Garden calls for a stroll to chill out mind and body. Stretch your legs through the historic downtown area with galleries, boutiques, and eateries wrapped in the small-town charm of this "Village" on Yale Avenue. Claremont is an enchanting blend, with only 36,266 residents and a sophisticated city feel with the outdoors at their doorstep, including the beautiful Claremont Hills Wilderness Park. Sightsee the most striking of the city's over 23,000 different types of trees at Indian Hill Boulevard and Harvard Avenue, and recharge over culinary experiences at places like Viva Madrid and Some Crust Bakery with eclectic flavors.
Long Beach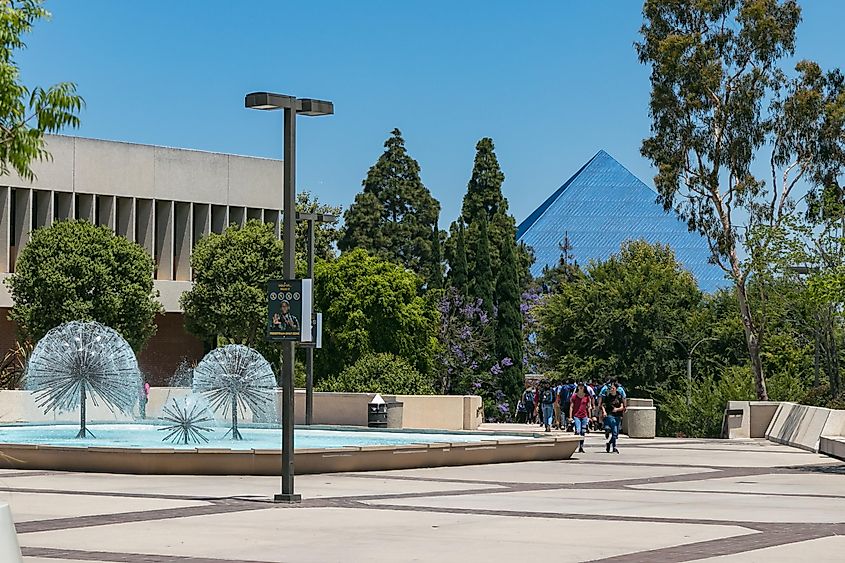 This southern city of some 462,500 residents and an undergrad population comprising 5.4% is a great place to call home for college, with a median rent of only $1,391. The second-to-none beach scene is a clear winner for many future students planning to attend California State University-Long Beach, Long Beach City College, John Wesley International Barber, DeVry University, or the Beauty College.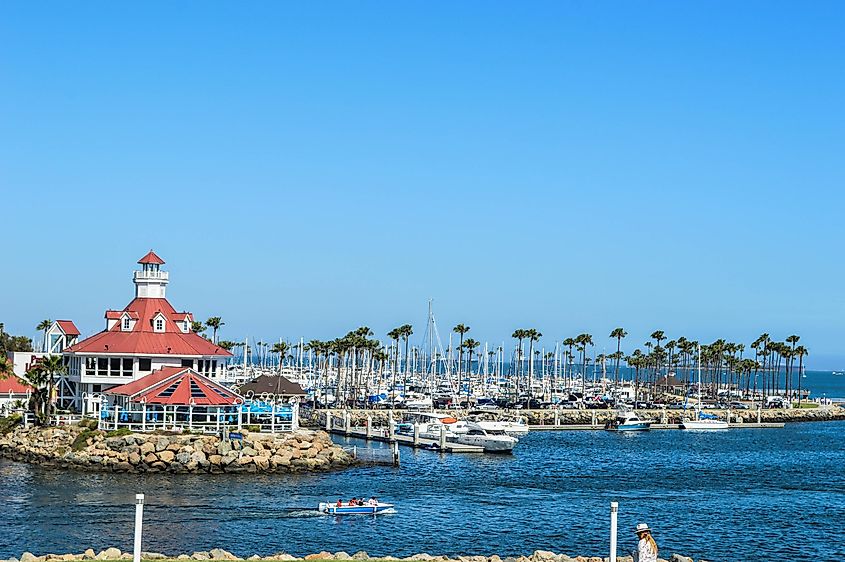 Long Beach is an enviable college experience with many educational institutions, an endless beachscape, and hotspots like Disneyland and downtown Los Angeles nearby. Enjoy the excellent weather outdoors through wet and dry pursuits, from the most popular surfing to relaxing and beachcombing along the sands. You will never be bored with work opportunities after school, golf courses, or an excellent aquarium. Take the famous Queen Mary cruise, jetset from the city's airport, or have family come for an easy visit.
Malibu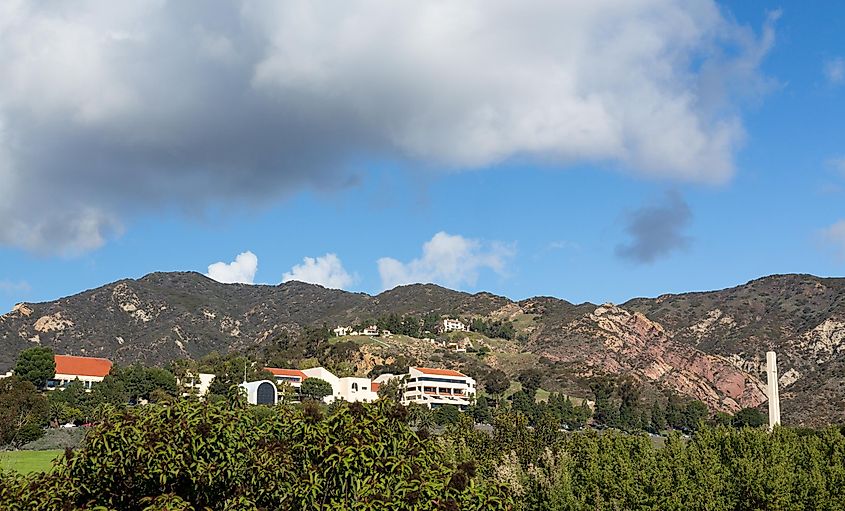 No wonder Malibu is a favorite movie star destination, excelling in everything that it touches, like postcard-perfect beaches, a small town population of around 12,000, and even the college scene. Although the population doubles with the student count at Pepperdine University, you can still enjoy your favorite pastime along the endless beaches in a close group. Despite being expensive to live in, with most jobs in hospitality and tourism, Malibu is definitely worth the vacation lifestyle for those who can afford it.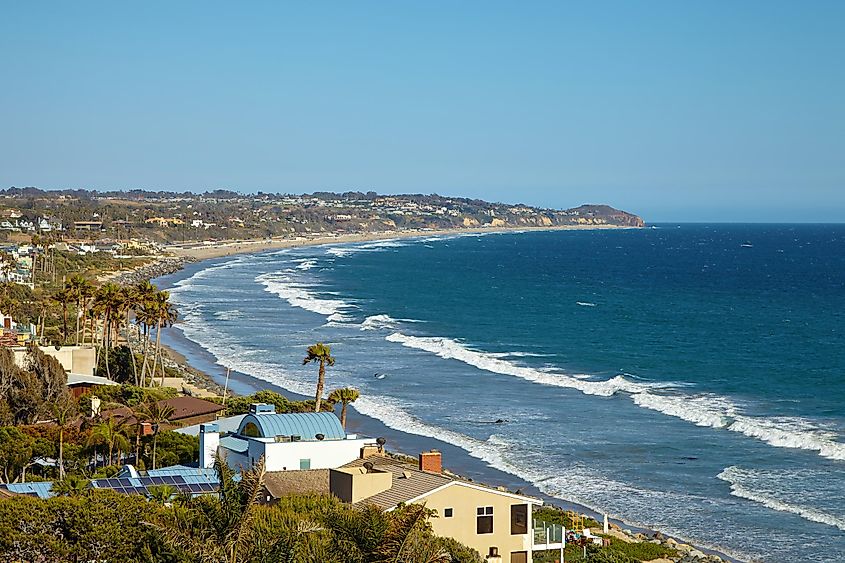 Enjoy all this city oasis has to offer, at least for the college years, like stunning vistas and the beachy vibe extending to the center, with regular arts and cultural events to distract yourself from studies. Take a daytrip to Thousand Oaks, Los Angeles, or Santa Monica with the renowned Santa Monica Pier at sunset. Learn surfing or rock climbing, or let your mind wander on a hike through sand dunes and refreshing state parks. Don't be surprised to bump into a celebrity at a coffee shop, an entertainment venue, or kicking back along the beach.
Orange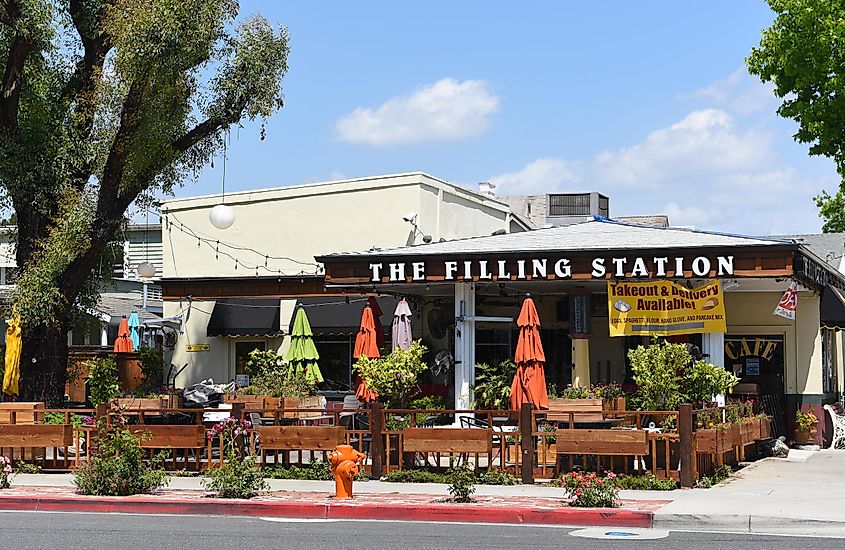 The city of Orange, Disneyland's neighbor and home to Chapman University, is right in the middle of Orange County. Enjoy easy access to visit the lovely campus, part of Old Town Orange's downtown area. Needless to say, its well-maintained grounds, which attract visitors, are a favorite hangout for students even after class. Stroll along a real part of the Berlin Wall and see works by 20th-century California artists at the free Hilbert Museum of Art in the heart of the city.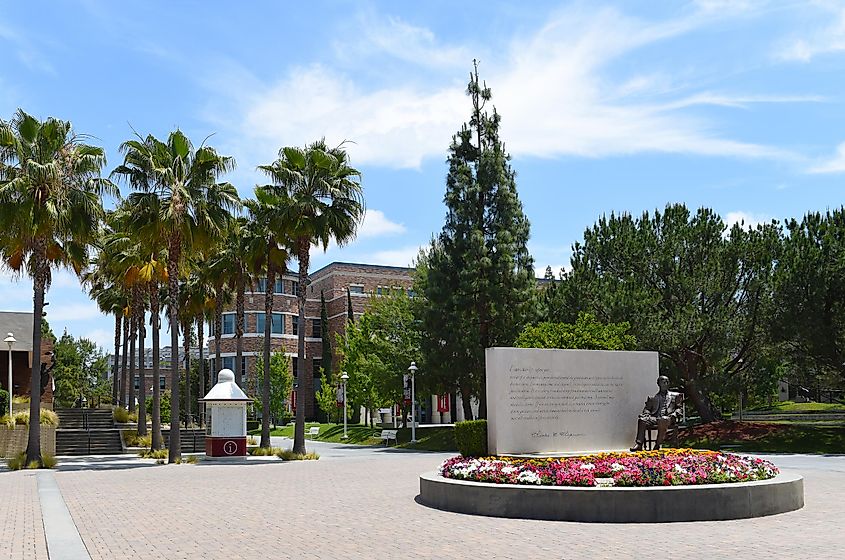 Life in Orange truly revolves around its centrally located university, with many art galleries, restaurants, and beautiful architecture for endless sightseeing to get your mind off your studies. The epicenter of town, Orange Plaza Square Park, covers Old Town's three nationally registered historic districts with nature and culture that will keep you coming back for more scenic relaxation. Start your morning at the county-acclaimed Portola Coffee Roasters inside the famous Provisions Market on the plaza. Chapman Crafted Beer is the local evening hotspot with a 'Hula Cow' coconut stout special.
Palo Alto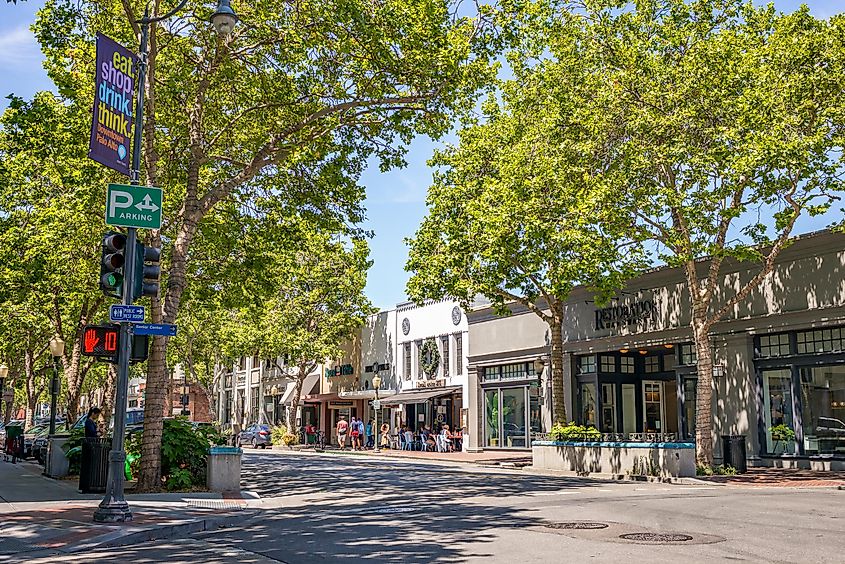 Palo Alto, the town in the heart of Silicon Valley, has an entrepreneurial spirit that is a breeding ground for technological innovations. No wonder it boasts top-tier educational institutions, including one of the world's most prestigious private research universities, Stanford, established in 1885. Become part of the elite yet inclusive environment for the highly driven in strong academic programs in engineering, business, and the sciences. Get a degree from Stanford, and you will be in high demand in most fields after graduation and a hand's reach away from corporations like Google and Facebook to catch a rising opportunity with a tech giant. Palo Alto understands the needs of the studious to relax, with many ways to enjoy life in between classes for the ultimate college experience. Immerse yourself in the city's myriad cultural attractions of museums, galleries, and performance venues, like the vibrant Palo Alto Art Center and the Bing Concert Hall, over the city's artistic and historical vestiges.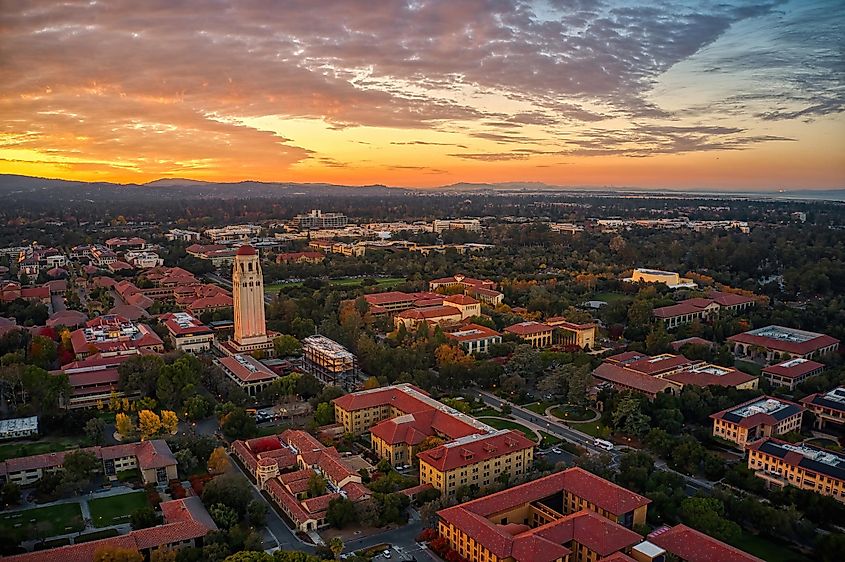 Shop your frustrations away along the lively University Avenue, with cafe breaks and music venues for the night. Popular eateries like Tern and Evvia Estiatorio will become your favorites for innovative dishes, while the "other downtown," California Avenue, hosts a Saturday morning farmer's market, the best coffee shops, and great stores. Shake off body stress through outdoor pursuits at the picturesque Baylands Nature Preserve or the scenic Foothills Preserve with hiking, biking, and even meditation en plein air in Mother Nature's embrace. The city's own Champs-Elysées, University Avenue, is the crown jewel of the arts scene, with the classic film palace, the Stanford Theatre, and the beloved Rose & Crow Pub. The captivating stroll along the Caltrain tracks and the palm tree-lined Palm Drive to Stanford Oval with California postcard views is enough to make you apply for the Stanford experience.
Pasadena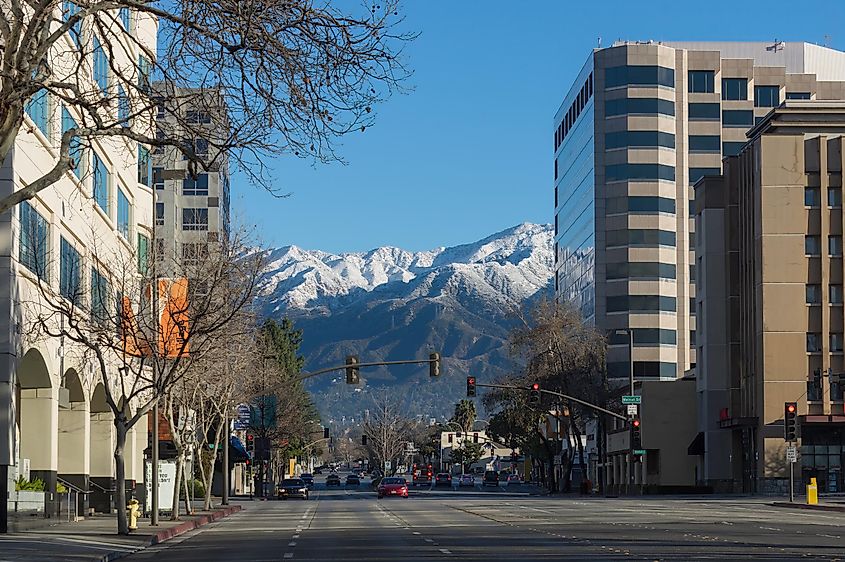 Pasadena offers a real dream college experience at the base of the San Gabriel Mountains, with a rich education program and a fulfilling life in between classes. This warm and welcoming SoCal city with the California Institute of Technology is a revered destination for future scientists and engineers. The world-renowned private research institution is famed for outstanding academic programs and a highly achieving population with a bright future. Pasadena's esteemed ArtCenter College of Design is a top art and design school, with past students now industry-leading creatives. Immerse yourself in the lively street vibe through cultural attractions, storied history, and artistic vestiges. There are excellent museums, galleries, and performance venues like the Norton Simon Museum and the Pasadena Playhouse that showcase the region's artistic prowess.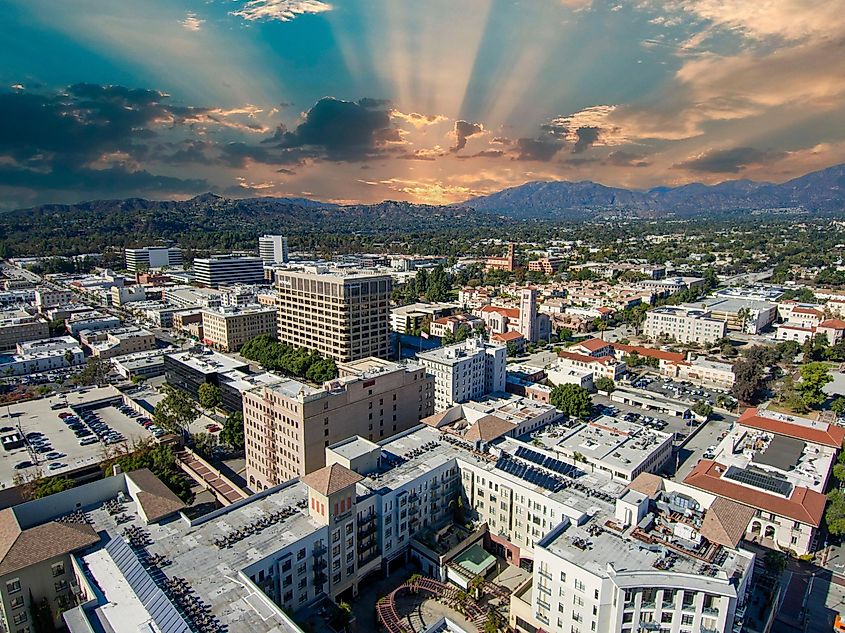 Stay active to blow off steam in the natural beauty around Pasadena, like the picturesque Eaton Canyon and scenic Arroyo Seco, via hiking or relaxing strolls with bird watching under relentless California sunshine. Explore the culinary scene with something for everyone, from classic Italian at Celestino Ristorante and Bar to Mediterranean infusions at Café Santorini. Venture into Old Town for its historic charm and lively atmosphere, best for destruction, amid many shops, bars, and restaurants. The City of Roses, with a famous football stadium, is home to the mighty Beavers of Caltech, undefeated since 1993. Downtown Pasadena is centered on Colorado Boulevard, while Old Pasadena is compelling year-round to absorb the excitement and architecture.
San Luis Obispo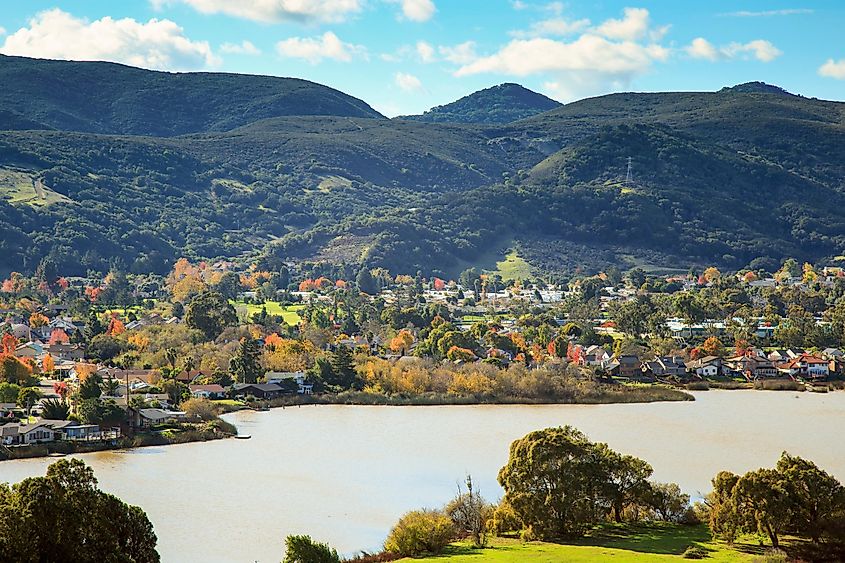 This charming coastal college town is a dream come true for students, with a rare mix of small-town charm and a strong tech scene. It is a perfect place for those seeking engineering, architecture, and agriculture at California Polytechnic State University. This renowned public university, established in 1901, boasts outstanding academic programs with a focus on hands-on learning and a close-knit campus community with a great student-teacher relationship. Enjoy equally quick access along the coast to LA on one side and San Francisco on the other for big city life. The town with top-ranked California Polytechnic State University and gorgeous scenery is also home to Cuesta College and Laurus College San Luis Obispo.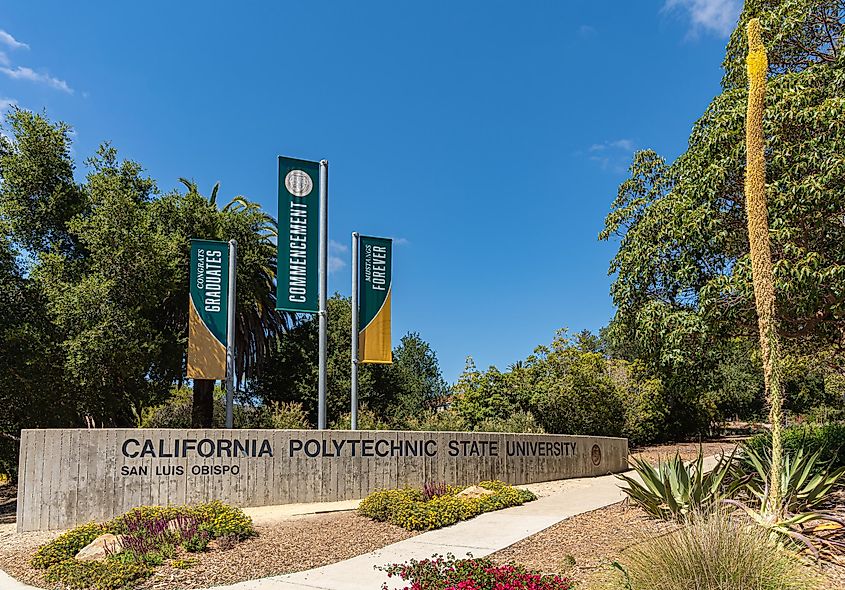 The town of 47,459 residents is a real gem of the Golden State's Central Coast, tucked inland from the unincorporated coastline. It evokes a quintessential SoCal beach vibe, with diverse culture and a coveted artist destination. Find cultural pursuits ideal for in-between classes and when family visits, like along the historic downtown area with the San Luis Obispo Museum of Art and the Performing Arts Center. Venture into nature through the bounding Montana de Oro State Park or along Avila Beach to suit all types of outdoor enthusiasts with hiking, biking, and beachcombing. Recharge on excellent and diverse dining options from delectable farm-to-table cuisine like at Novo Restaurant & Lounge, SLO Brew to unwind in the evening, and Frog & Peach Pub for nightlife. Enjoy the iconic Bubblegum Alley, street food, and rolling hills that comprise part of the winemaking and agriculture classes, all in the sunny weather.
Santa Barbara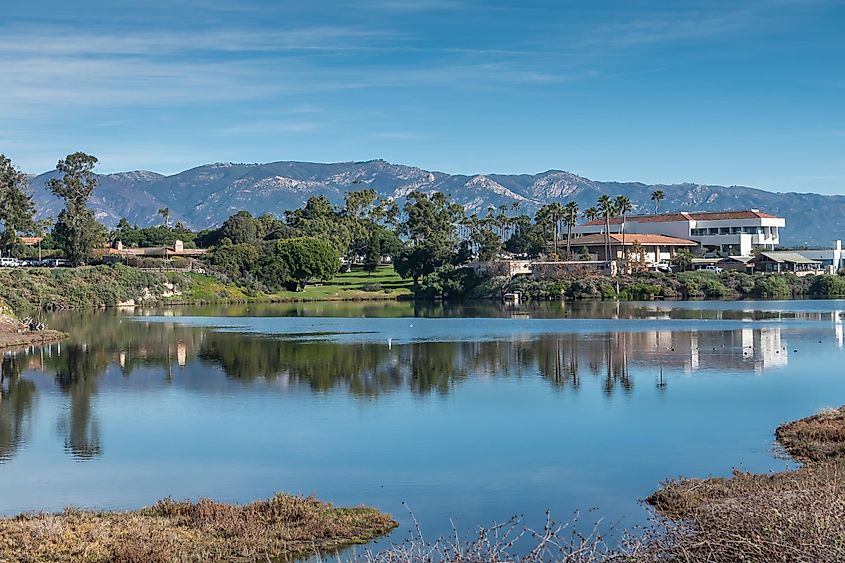 Santa Barbara is one of the best SoCal cities to attend college, with a not-too-large population of some 91,000, where undergrads make up a whopping 20.9%. Despite a median rent of $1,874, you can make extra cash with excellent work opportunities in between classes while attending the University of California, Santa Barbara (UCSB), Antioch University Santa Barbara, Westmont College, or Santa Barbara City College.
This Central Coast city in between San Luis Obispo and Los Angeles is full of scenic beauty that will make you want to stay outdoors in your free time, like in the lush Los Padres National Forest, the Santa Ynez Mountains, and along the rugged coastline. Embark on new outdoor adventures every weekend or stick around for local museums, parks, and gardens. There are plentiful boutiques and delectable eateries, fun events, and pop-ups. Stay after graduation with an equally excellent number of opportunities under the Mediterranean climate, or feel at home away from home in this waterfront city, at least for college.
Santa Clara 
This thriving city in SoCal is a great place to attend college, right in the heart of Silicon Valley. Santa Clara is full of unique after-school experiences just steps away from campus, including museums, galleries, and performance venues that visiting family will also love. The historic city with deep artistic heritage is home to the famous Saisset Museum and the Triton Museum of Art for the cultured, while the Santa Clara Town Center's easy-going atmosphere calls to relax through shopping, cafe visits, and entertainment into the night.
Santa Clara University is a sought-after private Jesuit university with strong academics and highly respected business, engineering, and liberal arts programs. Choose the direction that interests you most, and you can be sure to receive a top-tier educational experience that also gives parents peace of mind. Settle in Santa Clara for the next five years for a greatly fun college life and opportunities ahead. The optimal city setting amid the thriving tech industry in the region offers graduating students high chances of scoring desired work.
Search no further than these nine towns and cities when looking to attain a top-tier education in Southern California. These nine quintessential college towns and cities are unbeatable in the SoCal world of education.
Choose a city for a sophisticated feel or a town for a concentration of student-friendly pursuits, all in a vibrant, sunny setting. California can be an expensive place to live, but a vacation lifestyle amidst stunning nature is worthy of attaining a degree in SoCal, and you may be set to live amid the soft-sand beaches, rugged coasts, state parks, and mountain ranges.