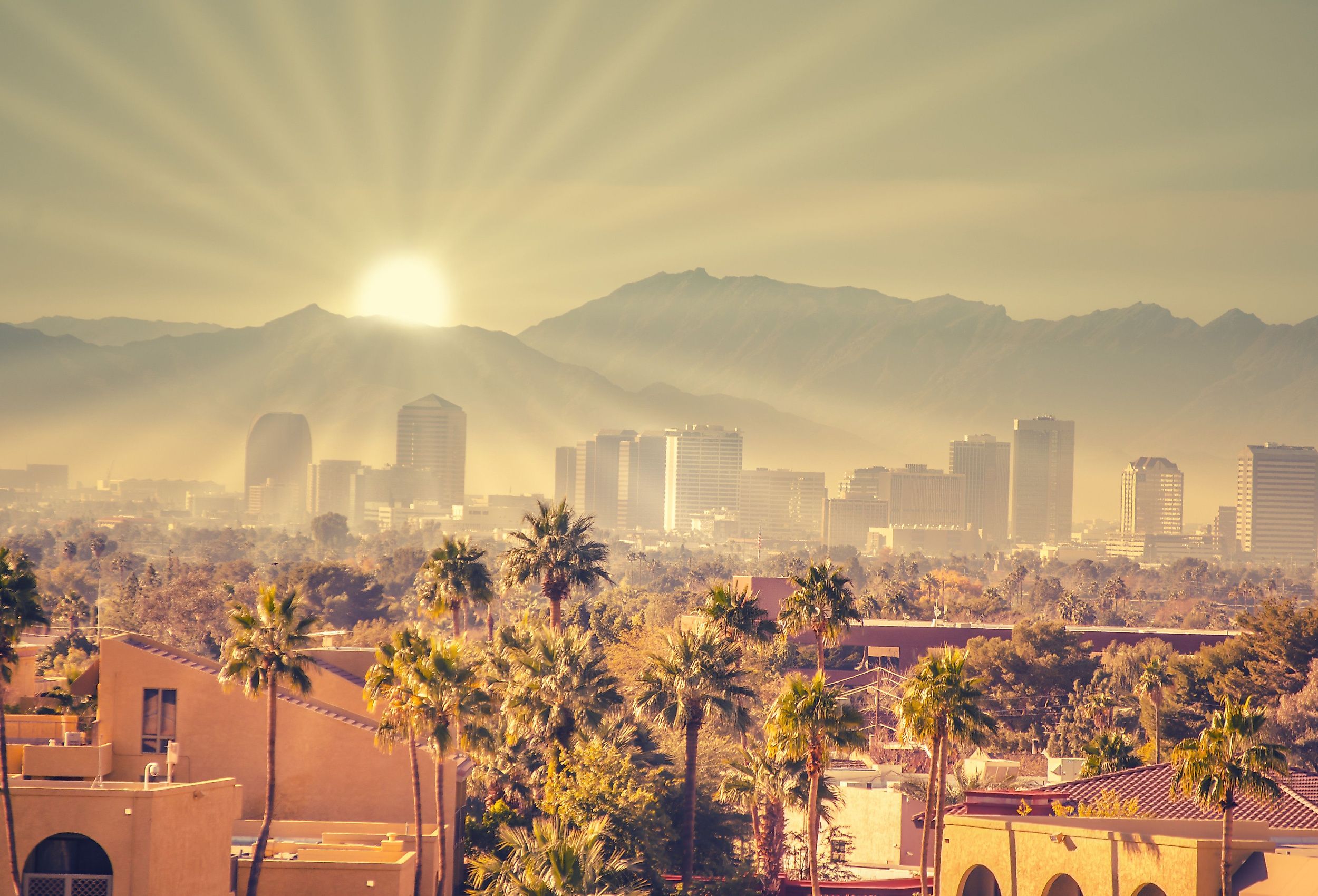 Best College Towns In Arizona
Where academia thrives amidst vibrant communities and exciting experiences, Arizona has some of the best college towns in the state. Tempe, home to Arizona State University, boasts a dynamic arts scene, lively entertainment, and a thriving downtown. Tucson, with the University of Arizona, offers a blend of desert beauty, rich cultural heritage, and a burgeoning culinary scene. Flagstaff, nestled in the mountains, is renowned for Northern Arizona University, outdoor adventures, and a charming downtown. From bustling city life to scenic landscapes, these college towns provide a perfect backdrop for intellectual growth, cultural exploration, and unforgettable memories.
Tempe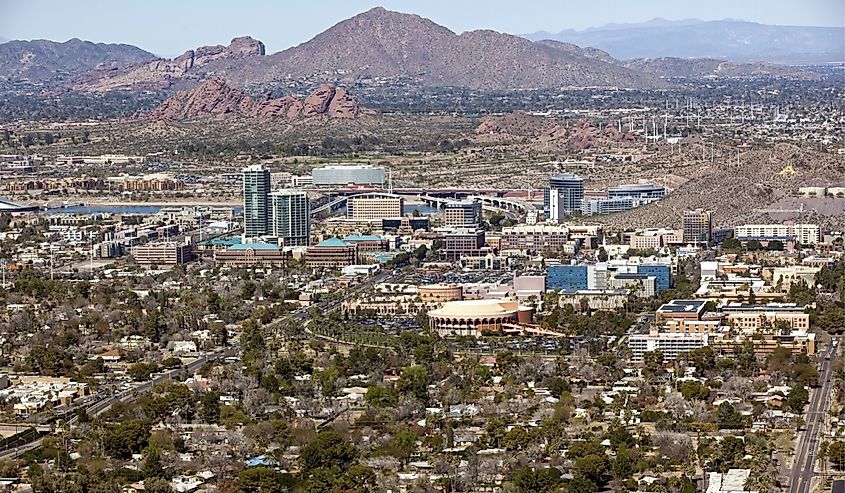 The vibrant heartbeat of Arizona, where sun, flowing energy, and endless adventures await, the city of Tempe, Arizona, is home to ASU, one of the country's largest and most prestigious universities. The city's downtown area is filled with restaurants, bars, shops, and entertainment venues, offering plenty of options for socializing and exploring. The cultural scene in Tempe is rich, with museums, galleries, and theaters featuring art, music, and performances like the ASU Gammage Theater, designed by Frank Lloyd Wright. Tempe is located in the Phoenix metropolitan area and offers convenient access to outdoor activities at Tempe Town Lake. Visitors can enjoy boating, kayaking, and paddle boarding on the lake.
Tucson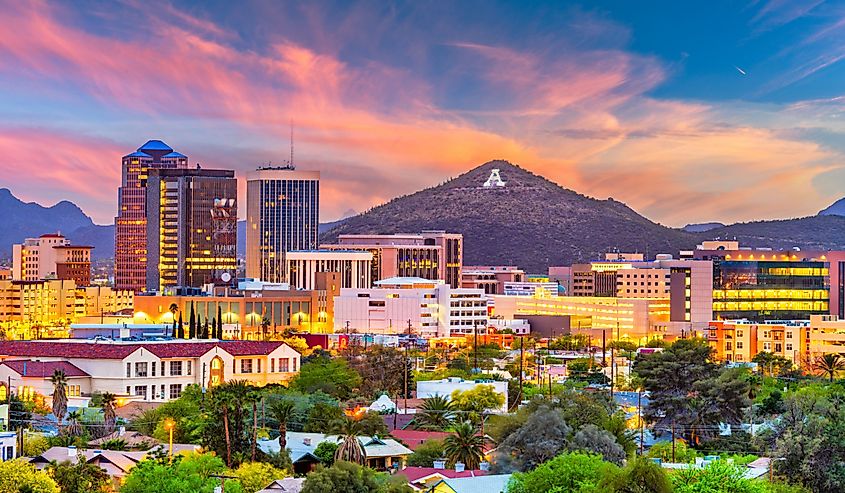 Academic excellence meets desert vibes, creating a college town like no other in Tucson, Arizona, home to the University of Arizona (UA), a top-tier institution renowned for its academic programs, research opportunities, and diverse student body. Students and visitors can enjoy live music, theater performances, and the lively atmosphere of Fourth Avenue, a popular destination for shopping and dining. Patagonia Lake offers refreshing waters for swimming, while the Santa Cruz River offers kayaking along the flowing currents. Tucson's culinary offerings, from Mexican dishes to innovative farm-to-table creations, will delight. Tucson is where academic pursuits blend seamlessly with the allure of nature, vibrant nightlife, and unforgettable experiences.
Prescott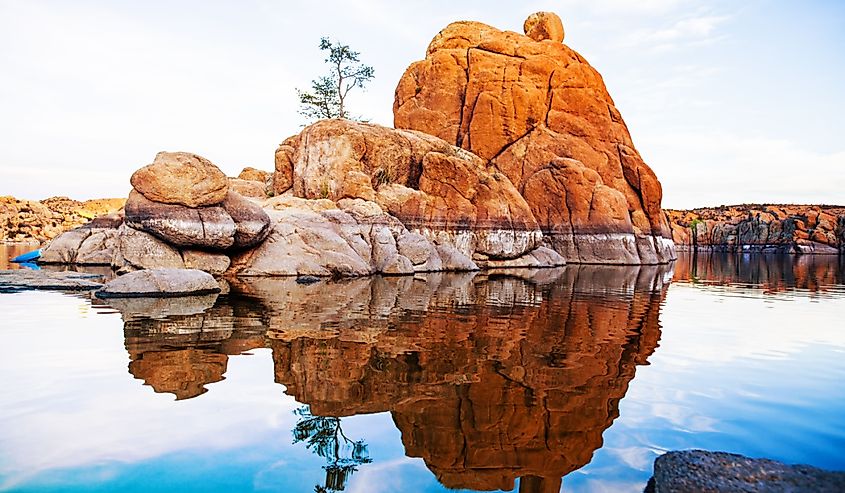 Prescott, Arizona, is where historic charm collides with collegiate energy. Prescott is located in the Bradshaw Mountains, just 95 miles northwest of Phoenix. Students can explore art galleries, attend live performances at the historic Elks Theatre, and participate in community events such as the Prescott Film Festival and Prescott Jazz Summit. Students and visitors can immerse themselves in the city's past by visiting museums, historical landmarks, such as the famous Whiskey Row, and participating in heritage events. Embark on a kayaking adventure on Watson Lake, where tranquil waters and towering granite boulders create a picturesque setting. Prescott provides a unique blend of academic pursuits, outdoor adventures, and cultural experiences, creating an enriching environment for students.
Flagstaff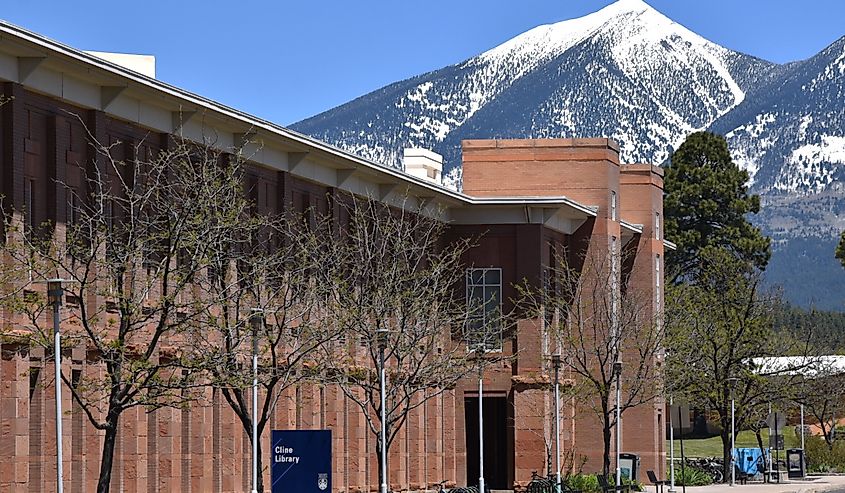 Nestled amidst the breathtaking beauty of Arizona in the Coconino National Forest, the college town of Flagstaff, Arizona, offers stunning views of the San Francisco Peaks and Northern Arizona University. Immerse yourself in a stimulating academic environment where innovation flourishes. In addition to hiking, biking, and rock climbing in ancient volcanic formations, the Grand Canyon is just a short drive away. Catch live music or shows at local venues or the historic Orpheum Theater. Enjoy some excellent Southwestern cuisine or visit The Museum of Northern Arizona, which showcases Native American culture. With events like the Flagstaff Science Festival and Flagstaff Folk Festival, both students and tourists can always find something exciting in the lively town.
Yuma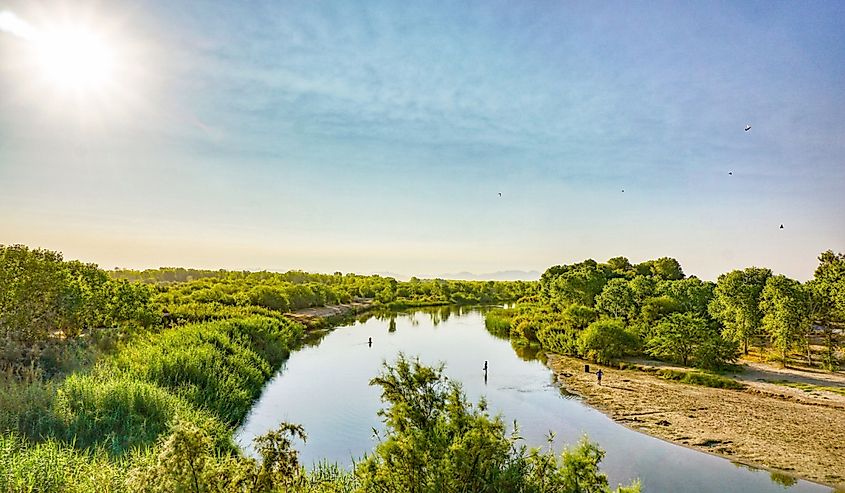 Explore the energetic urban setting of Yuma, AZ, where the desert meets the Mexican border. This sun-soaked city is home to Arizona Western College. Visitors and students can explore and enjoy the iconic Yuma Territorial Prison, which once incarcerated outlaws. With 310 sunny days per year, outdoor activities include sandboarding and off-roading along the picturesque trails of the Imperial Sand Dunes or paddleboarding and kayaking in the Colorado River. Enjoy Sonoran-style hot dogs and locally grown citrus fruits. Visitors and students can also enjoy the Historic Downtown for antique shops and boutiques or Yuma Palms Regional Center for shopping, dining, and entertainment. Experience it all in Yuma!
Glendale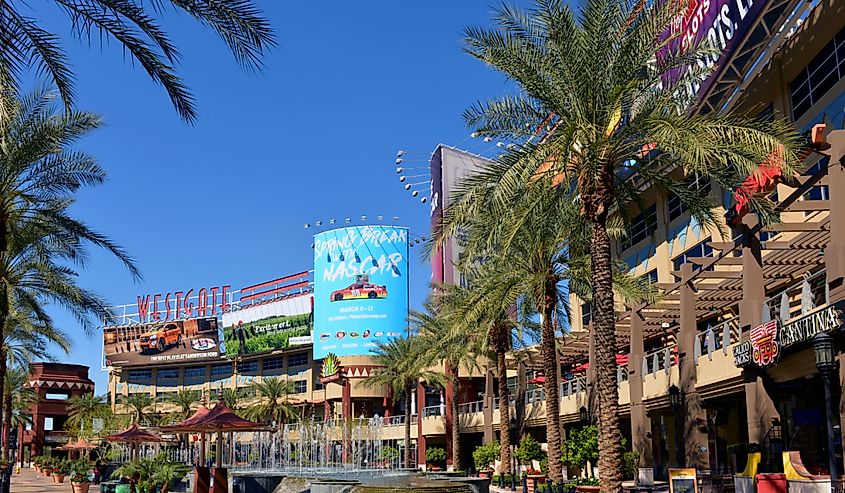 With such close proximity to Phoenix, Glendale, Arizona, is home to Midwestern University and offers students the chance to enjoy the perks of a vibrant metropolitan area while benefiting from Glendale's relaxing charm. There is plenty to do in Glendale, from State Farm Stadium for significant sporting events and concerts to Gila River Arena, home to the Arizona Coyotes hockey team. Glendale's location in the Valley of the Sun provides students with ample outdoor recreation opportunities. With nearby parks, trails, and natural areas, students can enjoy hiking, biking, golfing, and exploring the beautiful desert landscapes. The city also hosts festivals and events that showcase different traditions and fosters an inclusive and vibrant community. 
Phoenix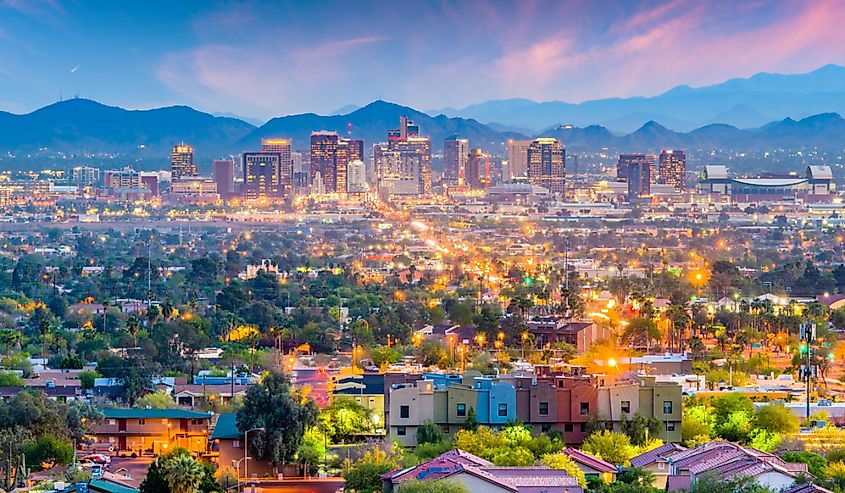 A giant hub of prestigious colleges and universities, Phoenix, Arizona, the fifth-largest city in the United States, is home to Arizona State, Grand Canyon University, and the University of Phoenix. The city has numerous museums, galleries, and theaters in which students can immerse themselves. Sports enthusiasts will relish the city being home to sports teams like the Phoenix Suns, Arizona Diamondbacks, Arizona Cardinals, and Arizona Coyotes. Phoenix's location in the Sonoran Desert offers students a chance to explore nearby hiking trails, rock climbing, scenic biking routes, or take a refreshing dip in natural swimming holes. Phoenix is a vibrant college town with top-notch schools, rich culture, and thrilling outdoor pursuits.
Conclusion
Arizona offers a blend of academic excellence, cultural vibrancy, and unique experiences. Whether it is the bustling energy of Tempe, the rich heritage of Tucson, the natural beauty of Flagstaff, or the historic charm of Prescott, each town has its own distinct appeal. These college towns provide students with a nurturing environment to pursue their education, engage with diverse communities, and explore the beauty of Arizona. These towns offer an unforgettable college experience that offers lifelong memories!