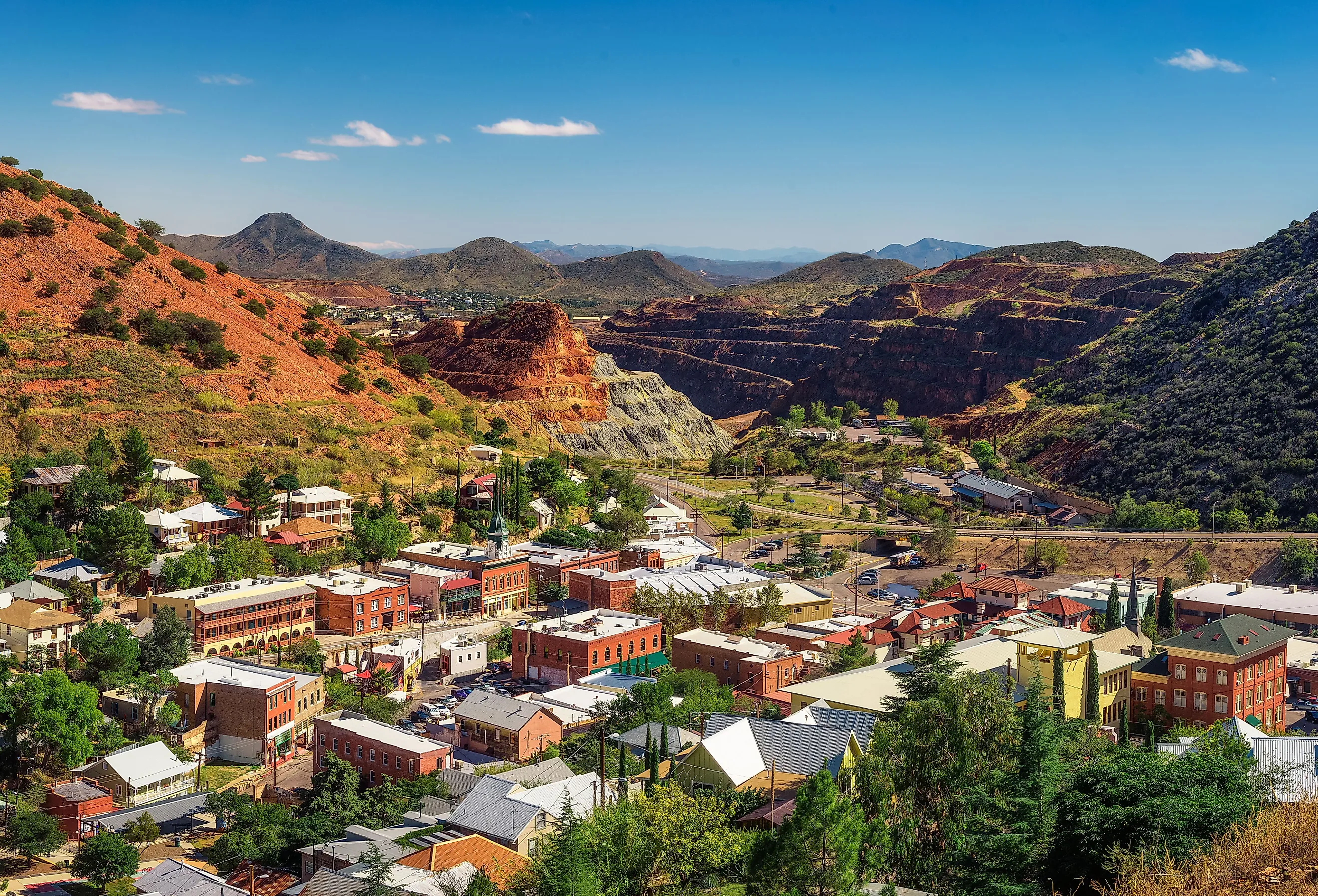 8 Most Underrated Towns in Arizona
With so many stunning places to visit in Arizona, it is hard to choose which destination to explore. Fortunately, there are some truly underrated towns in Arizona that offer an incredible variety of experiences and activities. From small desert outposts to charming high desert communities, these off-the-beaten-track locales are the most underrated towns in Arizona.
Flagstaff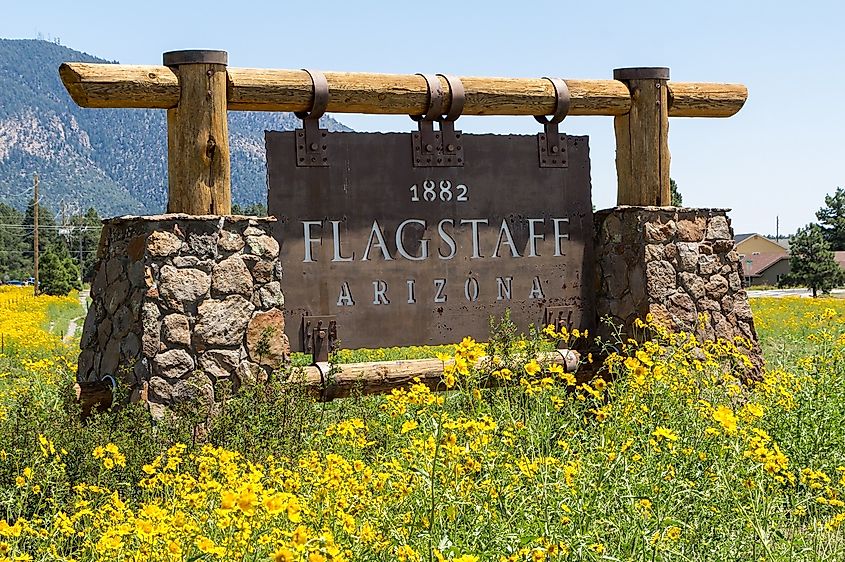 Located at the base of the San Francisco Peaks, Flagstaff is an ideal getaway for outdoor enthusiasts. The town has plenty of trails and scenic overlooks perfect for hiking or biking, along with access to the ski resorts Snowbowl and Elk Ridge. Not only that, but Flagstaff is also home to a thriving local culture, with unique shops, restaurants, and galleries.
For history buffs, there is the iconic Wupatki National Monument which showcases a variety of Ancestral Puebloan ruins; both hilltop mesas and tucked away secluded canyons. Explore what remains of these ancient communities, all while enjoying the sweeping desert landscapes.
When it comes time to rest your head at the end of an exciting day, Flagstaff will not disappoint. Whether you choose to stay in one of the many cozy cabins tucked away in the woods or prefer more urban accommodations downtown, you will find something that suits your taste and budget.
Tubac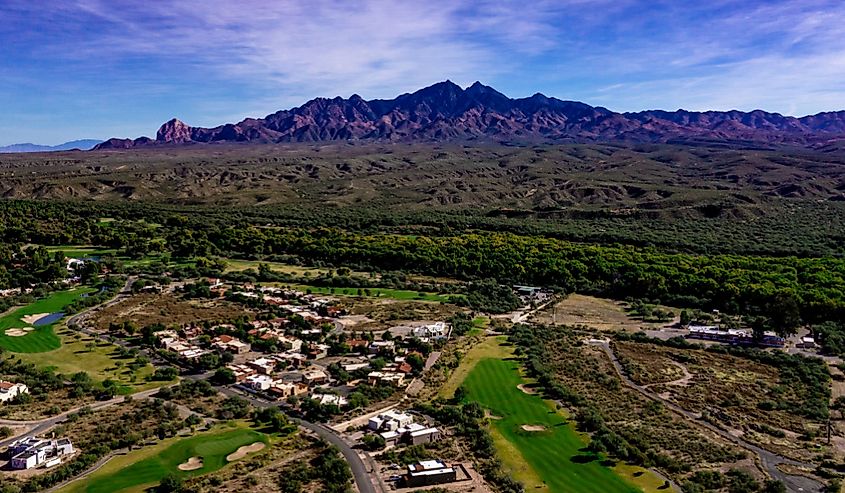 About 48 miles south of Tucson lies the charming village of Tubac. This town offers breathtaking views of the surrounding mountains and valleys. With its mild climate and rich cultural history, Tubac is a good place to live and visit.
Spanish settlers found the town in 1752 and it quickly became an important trading hub for Native Americans who had lived in the area for centuries. Today, visitors can explore some of the historic sites that remain, including Mission San José de Tumacácori, constructed in 1691 by Jesuits. The nearby Tubac Presidio State Historic Park offers visitors a glimpse into the past with its preserved ruins and artifacts.
Tubac has plenty of outdoor activities to offer as well. You can hike or bike through lush forests or visit nearby lakes for kayaking and fishing trips. Golfers will appreciate the world-class golf courses situated just outside of town, while birdwatchers can observe hundreds of species in their natural habitats.
Jerome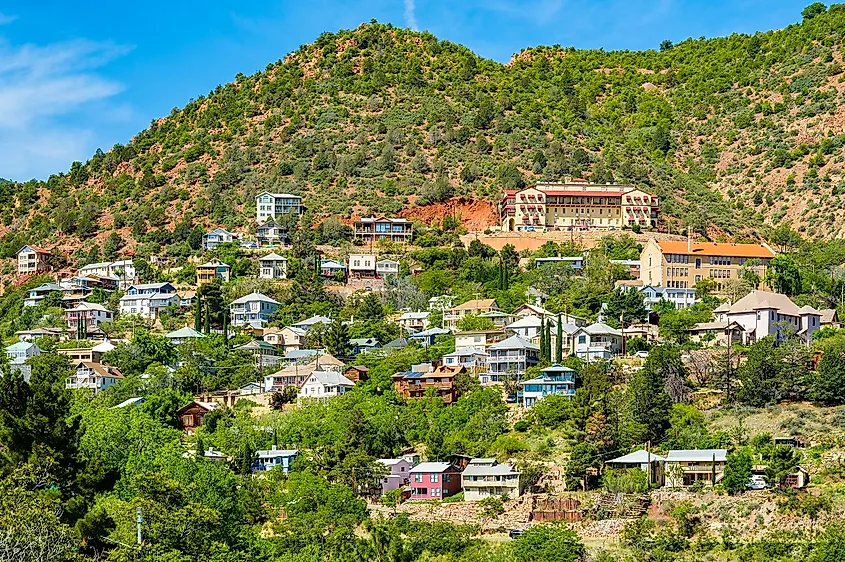 Nicknamed "the vertical city", Jerome sits atop Cleopatra Hill between Prescott and Sedona. No visit is complete without taking a ride up the winding roads on Cleopatra Hill for an incredible view of the town.
History buffs will find plenty to do with tours of old mines and abandoned buildings, as well as guided walking tours throughout town. This former copper mining community is home to the Mine Museum with an inside look at Arizona's mining history.
Jerome also has a fantastic selection of amazing food; from cozy restaurants like Vaqueros Grill and Cantina to classic American diners like The Flatiron Cafe, there is a little something for everybody. For incredible views, head to Jerome Grand Hotel's rooftop patio.
Payson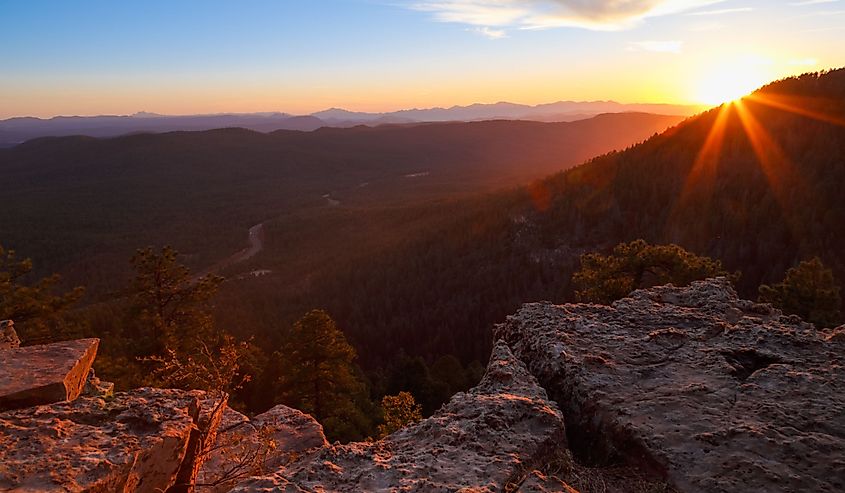 Payson, Arizona, is a charming town that offers the perfect blend of modern living and Old West charm. Whether you are looking for an authentic cowboy experience or want to escape to the beauty of nature, Payson has something for everyone. For those looking to explore the outdoors, there are a plethora of hiking and biking trails, fishing spots, and golf courses. The Mogollon Rim is also nearby, offering spectacular views and many other natural attractions.
In town, there is a selection of shops and restaurants and no shortage of activities. The Artists of the Rim is a popular gallery, and for western lovers, there is the Rim Country Museum. There are also festivals and events held throughout the year, including live music, rodeos, and Fourth of July celebrations. Payson is a great place to call home. The town is full of friendly people and has a strong sense of community spirit.
Bisbee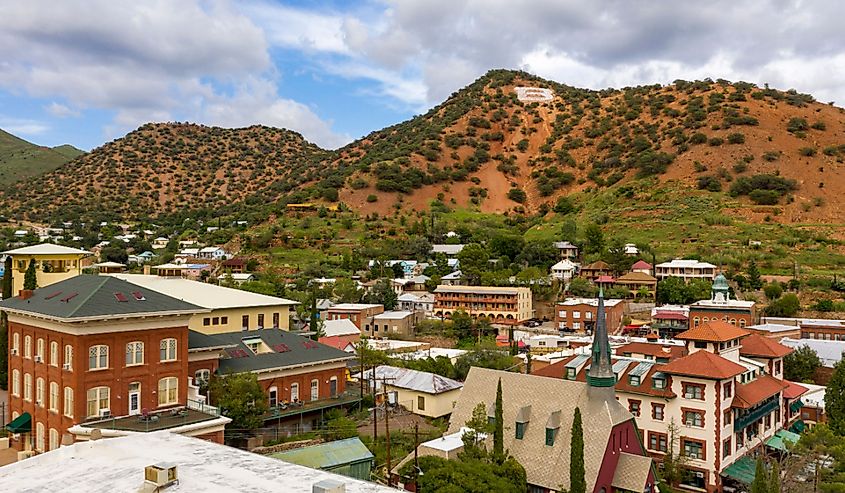 This former copper mining town is now a thriving Center for the Arts. Bisbee boasts a vibrant downtown full of vintage shops, galleries, and restaurants, as well as historic sites like Queen Mine Tours and Copper Queen Hotel. Visitors can also explore the surrounding Mule Mountains or take a day trip to the nearby Coronado National Forest.
From beautiful ceramics to colorful murals, you will find plenty of opportunities to discover something new in this historic mining town. For adventure-seekers, there are plenty of outdoor activities in the area, including hiking through pristine canyons and kayaking one of the nearby lakes. No matter what your interests are, Bisbee has something for everyone. With its unique culture, stunning scenery, and outdoor activities, the city of Bisbee is sure to leave you with lasting memories.
Springerville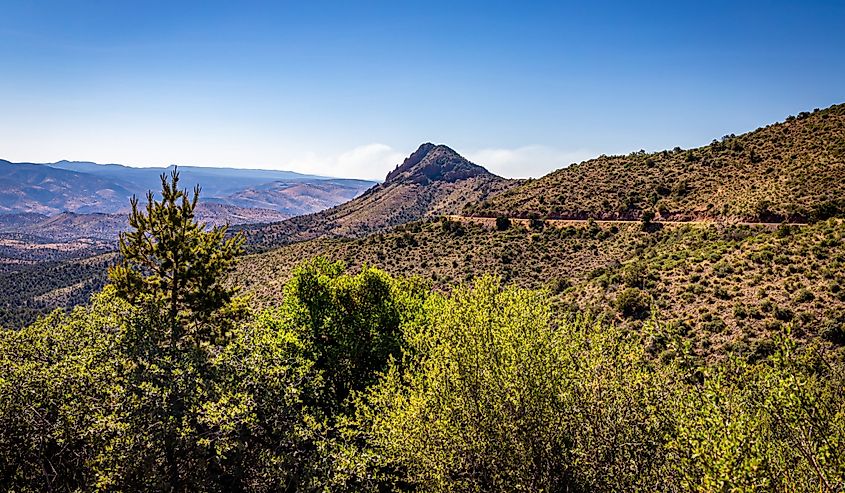 Springerville is a small town at the base of the White Mountains. It offers a peaceful and relaxed atmosphere for anyone looking for a break from their normal routine. From exploring the nearby Apache-Sitgreaves National Forest to taking scenic drives on winding mountain roads, there are plenty of ways to enjoy nature's beauty.
The local restaurants serve up delicious meals made with locally sourced ingredients, while a variety of shops offer everything you need for an enjoyable day out. With its welcoming people, amazing scenery, and wide range of activities, Springerville is a great place to visit!
Window Rock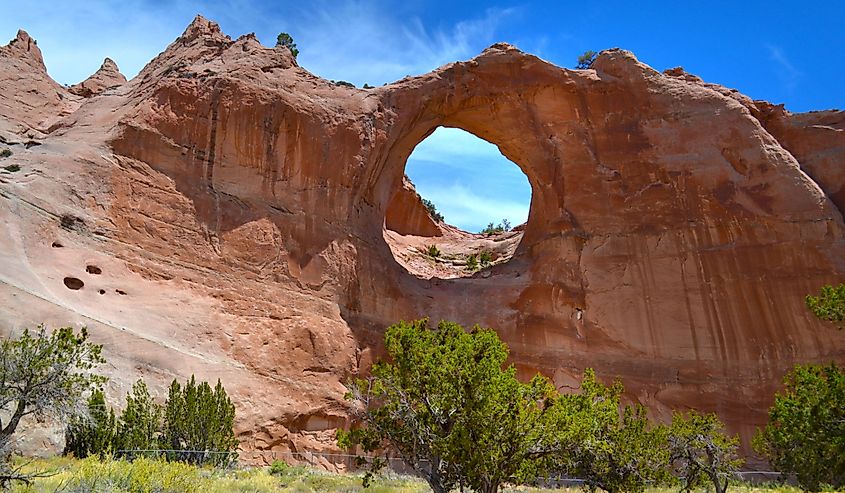 Window Rock, Arizona is a diverse and vibrant underrated community. Located in the heart of the Navajo Nation, Window Rock is rich with culture and history. Home to the legendary Tribal Council Chambers and Tribal Government Complex, Window Rock boasts one of the most important historical sites in all of Arizona.
As an outdoors enthusiast's paradise, Window Rock offers biking trails, fishing spots, and many hiking trails. With breathtaking views of mountains and canyons, there are endless possibilities for outdoor exploration. The geological formation known as "The Fortress" is nearby, along with several other notable rock formations.
Tombstone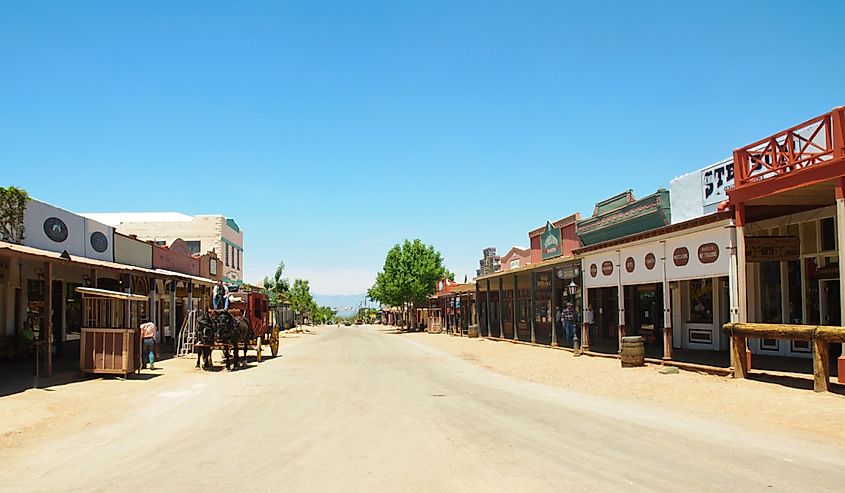 Tombstone, Arizona, is an iconic Wild West town that oozes with a unique charm. Located just over an hour southeast of Tucson, Tombstone is the perfect day trip for anyone looking to experience history come alive. The historic downtown area will transport you back to the 1880s when Wyatt Earp and Doc Holliday roamed the streets.
Today, Tombstone still has plenty of breathtaking attractions. There is the original courthouse (now converted into a museum), the Boothill Graveyard where some of its most notorious citizens lay, and The Bird Cage Theatre which was once home to wild saloons and gambling halls. There are also plenty of great western-themed souvenirs and local handicraft shops. With so much to see and do, Tombstone will provide a memorable experience that will leave you dreaming of the old wild west for weeks!
In Summary
No matter where you decide to explore in Arizona, you will find plenty of hidden gems. Boasting rugged mountain towns and charming desert villages, Arizona's most underrated towns have something for everyone. So, what are you waiting for? Grab your camera and head out on your next road trip!