Although Wyoming is famous for its untamed and wild scenery, the charming small towns that dot this state are enchanting. Here the travelers will find breathtaking riverfronts, scenic hiking trails with majestic mountains as their backdrop, magnificent lakes surrounded by long stretches of greenery or in some cases rolling hills. All make up a postcard-perfect landscape. This article will explore 9 little-known yet adorable Wyoming small towns and discover what makes them so unique. You might be an environmentalist or someone seeking tranquility from city living, either way these delightful hamlets offer something special to everyone who stops by.
Cody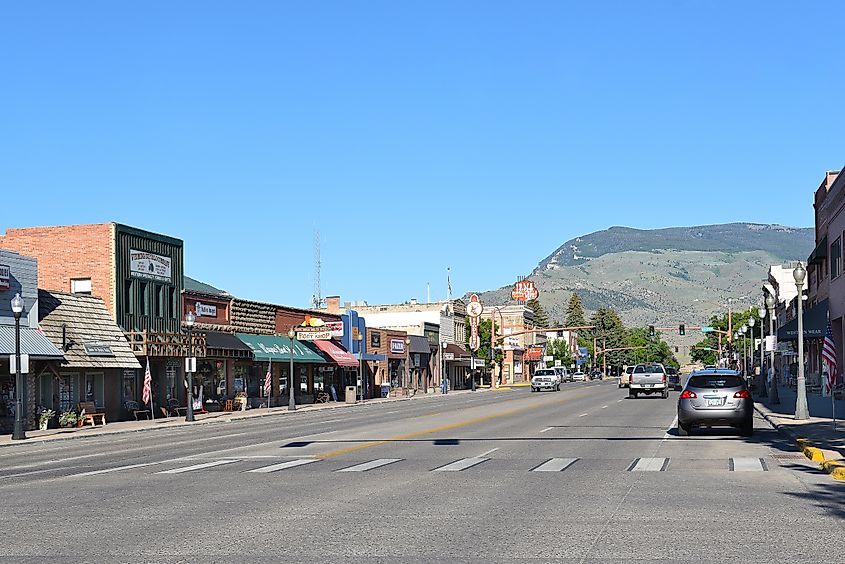 Situated on the eastern border of Yellowstone National Park rests Cody, a small community that boasts a great deal of affection. Because it is so near to Yellowstone, many people visit for outdoor recreation but there's much more charm found within its borders. The Absaroka Range provides an unparalleled view and an added benefit of having the Shoshone River meandering through town leads to picturesque landscapes at every turn. If you want to understand why Cody comes from after Buffalo Bill then take a trip over to Center of West or else make the way down Sheridan Avenue where abundance awaits in form shops and restaurants. So, you should consider to put Cody in the travel list for the next trip to Wyoming.
Jackson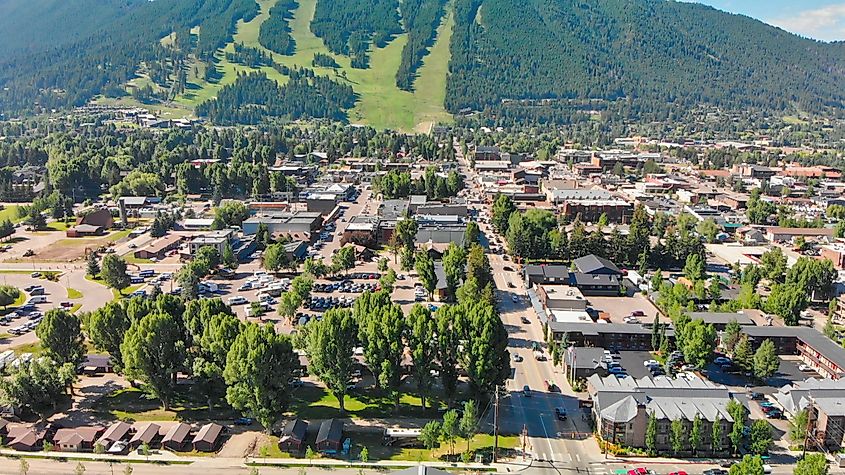 Located in the grandeur of the Grand Tetons' shade, is a captivating and picturesque town known as Jackson. This charming location not only boasts breathtaking natural beauty but also offers countless opportunities for outdoor recreation such as snowboarding, skiing, hiking, and biking. For adventurers seeking excitement or leisure activity, this vibrant community has become an ideal destination to explore various cultures through its many art galleries and museums alongside eclectic music venues. That appeals to all interests imaginable. Towards every corner within Jackson lies rustic architecture infused with charm matched by nothing less than friendly locals welcoming visitors into their midst. It's ensuring everyone feels right at home during their stay. The true enchantment waits around each bursting bend where nature's glory meets cultural variety while creating one unforgettable Wyoming experience only available here in stunning Jackson.
Dubois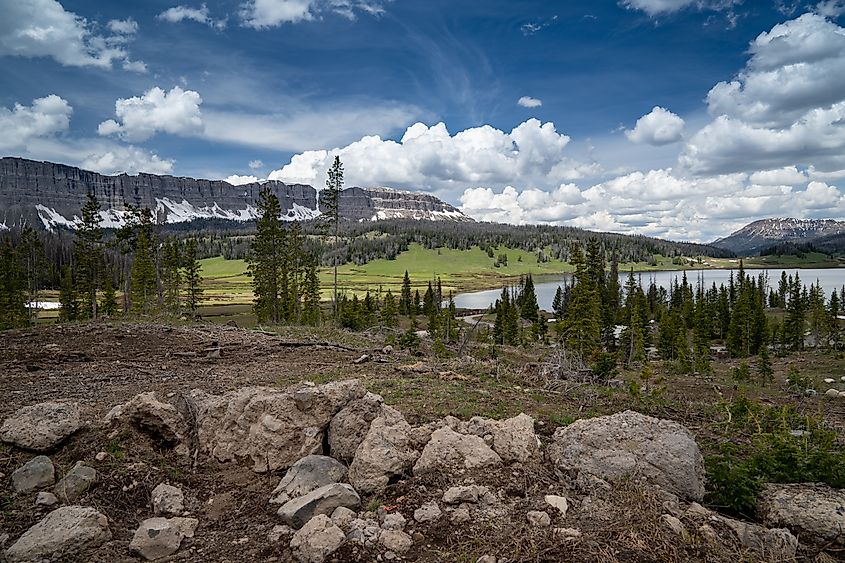 Dubois is a well-kept secret hidden deep in the Wind River Mountains. The town's favorable location next to the Wind River makes it an excellent place for fishing enthusiasts seeking relaxation and entertainment. Moreover, Shoshone National Forest nearby provides limitless opportunities for adventurers craving outdoor excitement. Dubois itself exudes charm with its Western-themed shops and restaurants while boasting stunning views of Absaroka Mountains that complement any dining experience. Exploring Dubois instills visitors with irresistible awe as they marvel at uncharted wilderness untarnished by humans' touch. Nature in here remains pristine as far back as one can remember seeing this beautiful blend of mountains capes untouched by civilization. Therefore, Dubois epitomizes tranquility amid natural splendor. It's perfect escapism from busy everyday life, something everyone must indulge themselves once in a lifetime.
Lander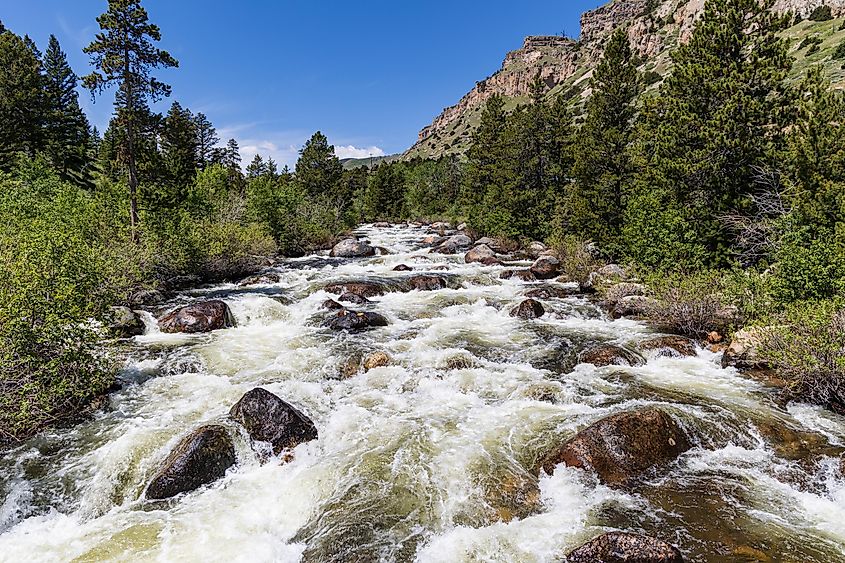 Lander, a serene town situated in the heart of Wyoming has an irresistible artistic community to explore. It locates at the base of Wind River Mountains and serves as a central hub for enthusiasts eager to engage in trekking, cycling, mountaineering or angling activities outdoors. Lander's topography stands out due to its diversity which makes every adventurer experience exciting with rocky cliffs, steep gorges lush green forests and pristine water bodies all around them. Moreover, the town nurtures budding artists providing numerous workshops alongside exhibitions held throughout each year. The contagious passion among this art-loving community gives magnifies positive energy making inhabitants feel alive driving visitors into falling in love with Lander by their palpable vibrancy. The breathtaking vistas that complement abundant creative expressions make travelers' visit unique while leaving indelible marks on everyone who visits such captivating Lander.
Thermopolis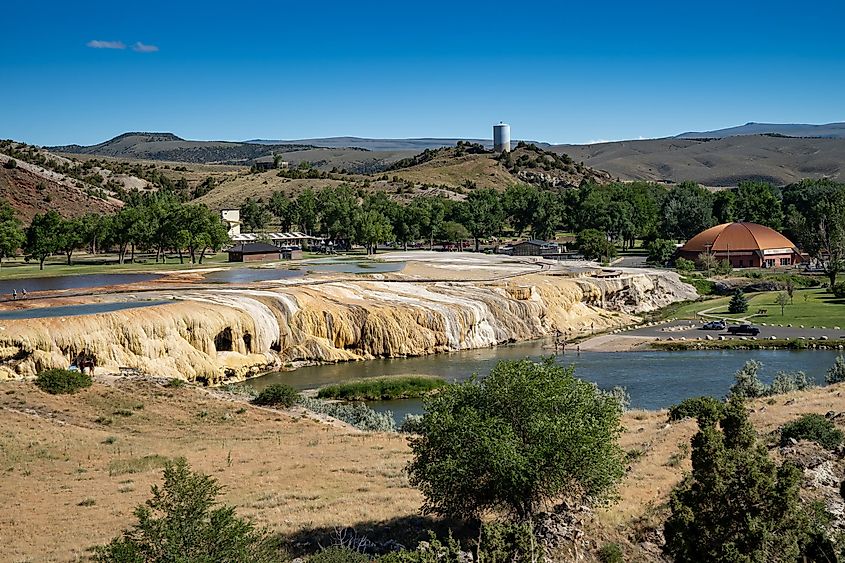 Nestled amidst the heart of nature's bounty, lies Thermopolis, home to the world's largest hot springs. This distinctive location boasts of the Hot Springs State Park, a place where one can luxuriate in the rejuvenating waters and immerse oneself in its healing properties. In close proximity, lies the exquisite Wind River Canyon, a breathtaking haven for a picturesque drive. The fusion of natural wonders and man-made amenities makes Thermopolis an unparalleled destination for travel enthusiasts. Thermopolis stands as a veritable treasure trove of natural wonders and modern indulgences. A destination that boasts of a unique blend of therapeutic properties and picturesque views, it stands as an unparalleled haven for those seeking adventure and rejuvenation in equal measure.
Afton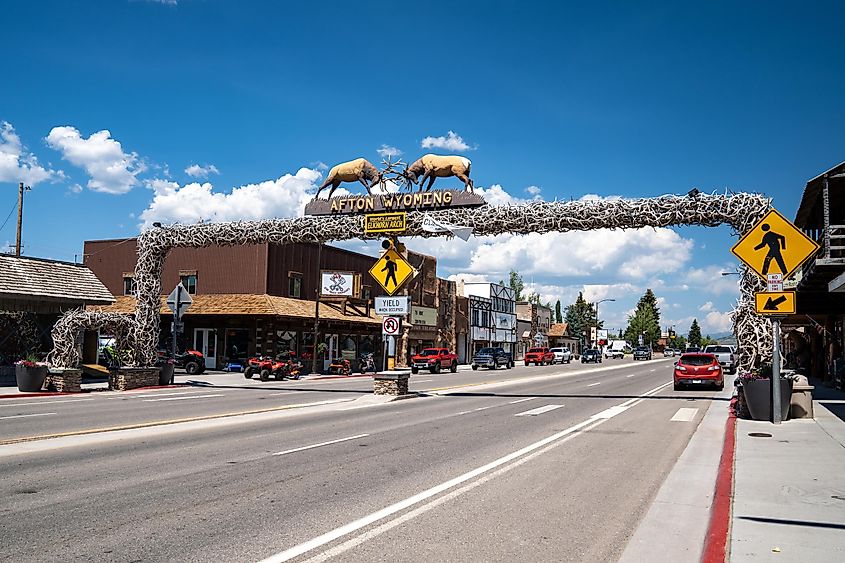 The cute town of Afton, which has a remarkable personality, is in the Star Valley's center. The small-town feel and enormous attractions that combine to make up Afton's alluring allure. It is a place that appeals to the soul and heart of the intrepid spirit that resides in each one. Particularly in the Bridger-Teton National Forest, there are several opportunities to explore and take in Wyoming's natural splendor. Everyone may find something to enjoy in this huge environment, whether they prefer hiking, camping, or fishing. The breathtaking antler arch, which has evolved into a recognizable emblem of the town's rich history and distinctive culture, is the real gem in Afton's crown. Afton's allure lies in its seamless blend of natural and cultural attractions. This town has a distinct personality that is impossible to ignore. No visit to Wyoming is complete without experiencing the wonder of Afton, a town that offers a glimpse into the soul of the American West.
Buffalo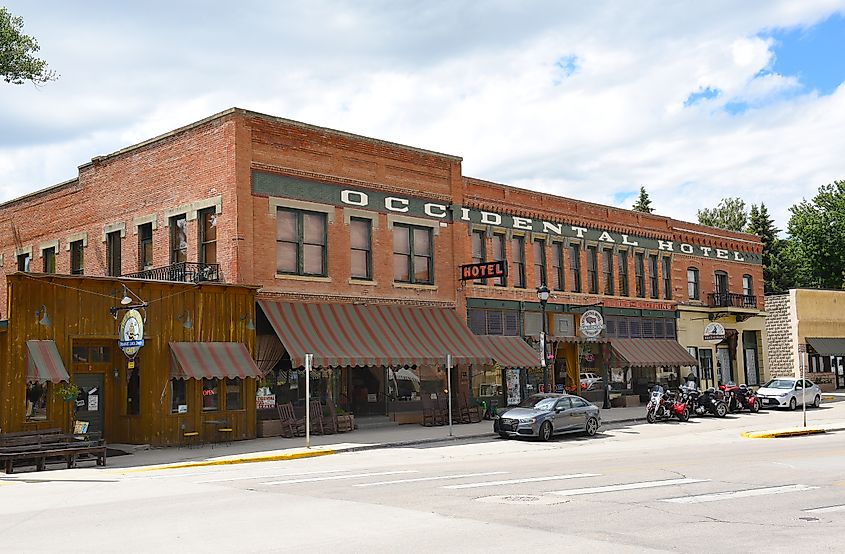 Nestled in the foothills of the Bighorn Mountains is a charming town called Buffalo, steeped in rich history. If the travelers want to explore and experience nature's beauty here, they must take a drive through the beautiful Bighorn National Forest with its unique topographical variations and breathtaking panoramas which include forests teeming with life as well as streams cascading downwards. Buffalos' inhabitants have shown remarkable tenacity over centuries making it an impressive testament to their perseverance throughout time. To find out more about this captivating past visit Jim Gatchell Memorial Museum where one can understand how embedded culture runs within society. Exploring both struggles and triumphs provides the greater insights into what shaped the world today. So, make sure not miss such opportunity. Wyoming has many gems but if looking for something special then look no further than Buffalo. It's waiting around every corner ready to be explored by any adventurous soul wanting some true natural wonderment during their travels.
Saratoga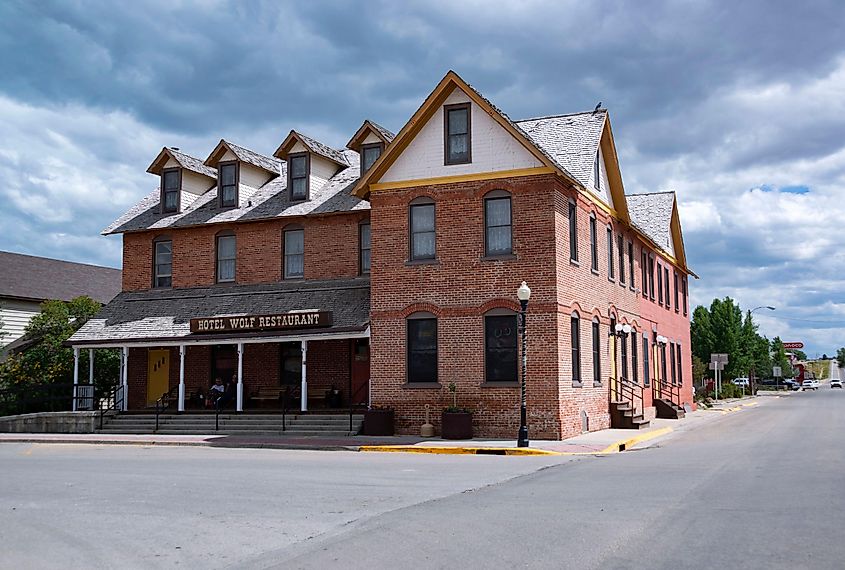 Nestled beside the banks of the North Platte River, lies Saratoga, a diminutive settlement brimming with vast opportunities for outdoor enthusiasts. An array of exhilarating activities awaits visitors, ranging from angling and kayaking to trekking and unwinding in therapeutic hot springs. One must visit the Hobo Hot Springs, an idyllic haven that invigorates and revitalizes, or traverse the scenic path that winds through the Medicine Bow National Forest. The town's abundant natural resources offer a wealth of possibilities for the intrepid explorer seeking to bask in the splendor of nature. Saratoga's verdant surroundings are replete with uncommon offerings that lure adventurers with their unique allure and unparalleled beauty. Whether one is an adrenaline junkie, a nature lover, or someone seeking a break from routine, Saratoga caters to all. Explore this hidden gem, and let its natural splendor wash away the stresses of modern-day living.
Pinedale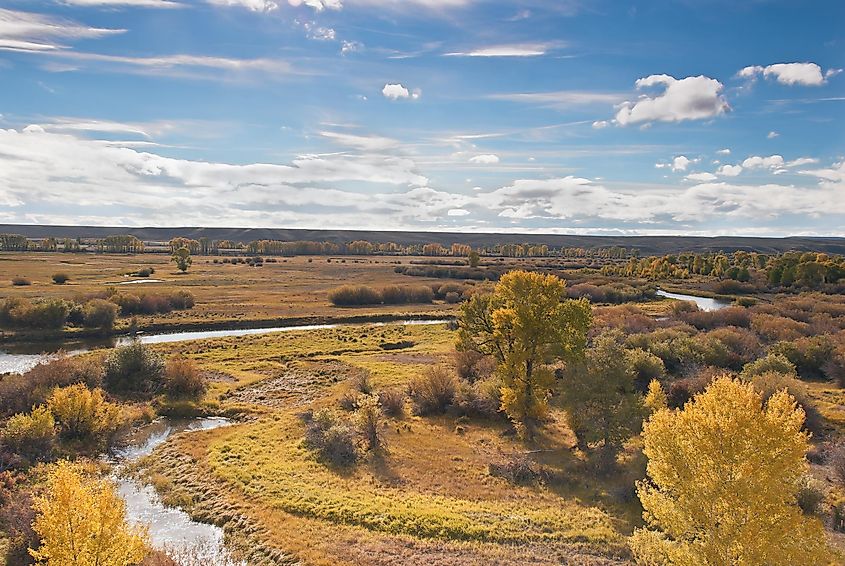 Tucked away amid the Wind River Range lies Pinedale, an ideal haven for those seeking to rendezvous with nature. Positioned by Green River's shores, it entices water sports enthusiasts and anglers while Fremont Lake offers a surreal atmosphere perfect for swimming or sailing. Due to its nearness to Bridger-Teton National Forest, there are infinite opportunities here such as hiking adventures in campsites as well as observing wildlife up-close. The seamless amalgamation of rustic charms from the town coupled with natural beauty is nothing short of awe-inspiring. An experience the travelers would cherish forever. In this idyllic sanctuary called Pinedale, visitors revel in alluring views featuring meandering rivers coalescing into majestic peaks that pierce through skies above. Fauna and flora blend offering nature lovers dreams they never believed could come true. Verdant forests extend beyond alpine meadows dotted with wildflowers. There are the idyllic settings for picnics smoothed further when night falls taking evening strollers down pathways illuminated under moonlight. Visitors shall most find themselves drawn towards experiencing everything about charming Pinedale.
Conclusion
Venture off the beaten path of the Cowboy State and discover the delightful enclaves of Wyoming's small towns. Gaze in awe at the breathtaking landscapes and explore the enchanting downtown areas, as these unassuming hamlets offer an insight into the heart of the region. Be sure to pack the bags and get behind the wheel, for the 9 cutest small towns of Wyoming are waiting the travelers to explore. The towns' charisma and allure are unmatched, and they leave a lasting impression on visitors. With their distinctive characteristics and peculiarities, each small town possesses its own unique charm, making them an exceptional destination for travelers. Uncover the hidden treasures of the Cowboy State and immerse yourself in the sublime grandeur of nature and history that each town offers.