Home to the gorgeous Green Mountains and the dense foliage of the New England-Acadian forests, Vermont is a verdant jewel of America's northeast. The state's landscape of rolling green hills and sparkling lakes boasts an array of charming towns and small cities, defined as much by their strong sense of community as they are by their connection to the surrounding natural beauty. All of this makes Vermont uniquely suited for those looking for a peaceful, picturesque place to settle down. These small towns grant a glimpse into traditional New England life, with historic architecture, quaint downtown areas, and stunning natural scenery. Each will offer a great quality of life for those looking for a place to call home.
Middlebury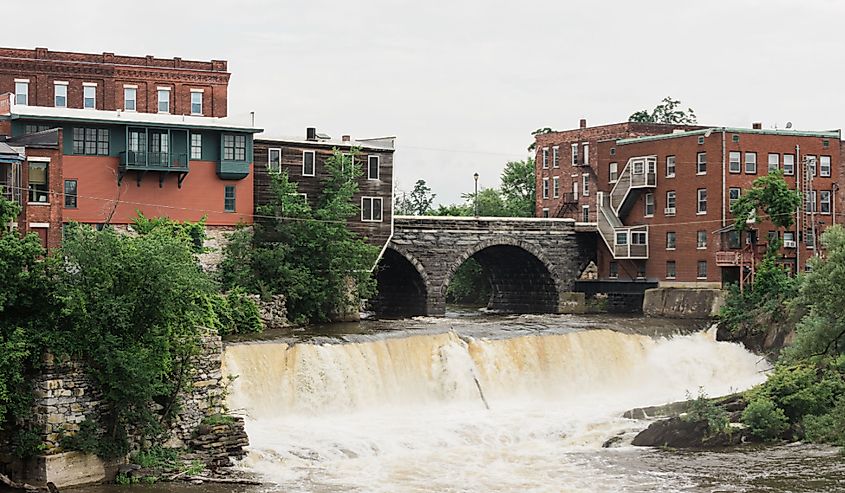 Surrounded by stunning natural beauty, including the nearby Adirondack and Green Mountains and Lake Champlain, Middlebury offers a range of recreational opportunities. With options for hiking, skiing, boating, and fishing, Middlebury is emblematic of the beauty of Vermont. Additionally, the town is home to Middlebury College, which hosts a range of cultural events that are open to the public, including lectures, concerts, and plays. The town has many quaint and varied shopping opportunities, with art shops, antique stores, and a number of florists and flower shops. In addition, there is the Midd Summer Market, where residents can explore and sample the goods of local artisans. The lifestyle in Middlebury is slow, easy, and very community-based and is ideal for anyone looking to settle down.
Woodstock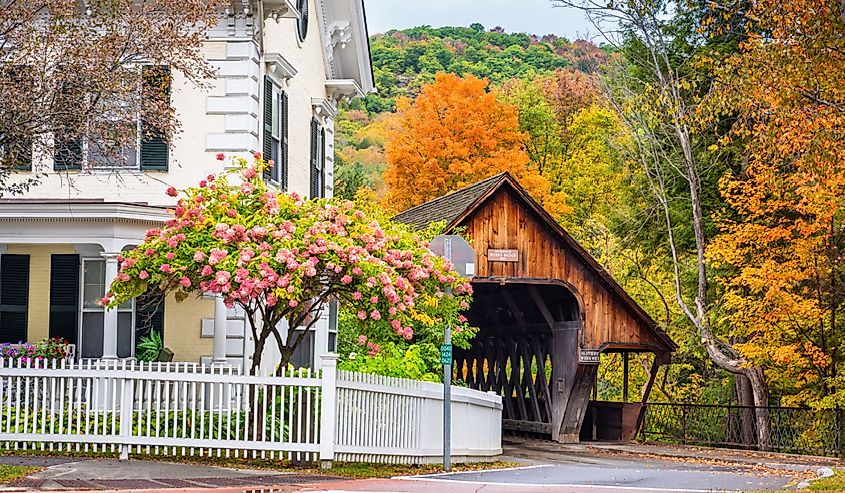 Known for its historic architecture and charming New England ambiance, Woodstock is an emblem of a cozy and inviting atmosphere. Home to historic sites, such as the Marsh-Billings-Rockefeller site, replete with mansions and nature trails, and museums, the small town has lots to do for those looking for a cultural or historical experience. For a taste of the natural beauty Vermont is famous for, there is plenty of hiking and trail riding available. Woodstock has a strong sense of community, with friendly locals who are passionate about their town and its history. The downtown area has many unique shops, art galleries, and restaurants, making it an ideal place to explore and socialize. Woodstock's peaceful and relaxed atmosphere, combined with its natural beauty, cultural vibrancy, and strong community spirit, make it a perfect place to retire and enjoy your golden years.
Norwich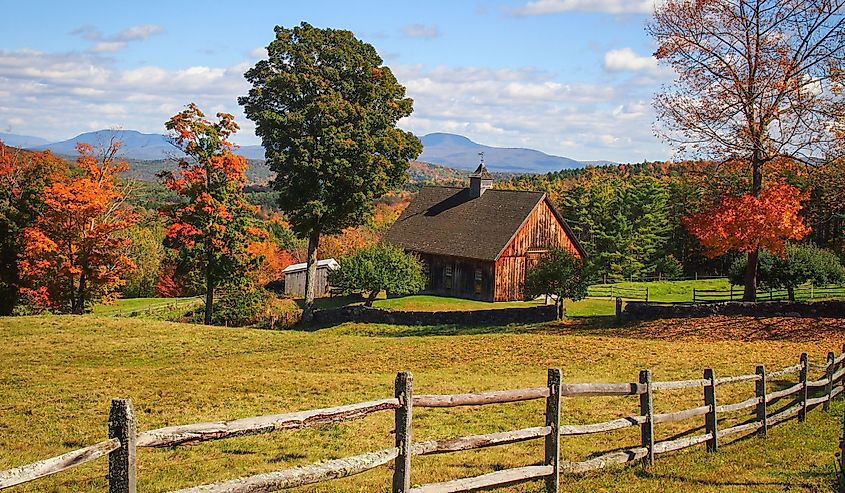 Situated on the western bank of the Connecticut River, near the New Hampshire border, Norwich is a small town on Vermont's eastern side. The town has a historic charm, with quaint buildings that evoke a sense of nostalgia and an appreciation for New England's rich heritage. However, it is not just the town's beauty that makes it a great place to retire. Norwich is also home to a strong and welcoming community, where neighbors look out for each other and lend a helping hand whenever needed. This close-knit spirit is fostered by the town's many social activities. From the biweekly farmers' market to the lively community center, there are plenty of socializing opportunities. A congregational church, pleasant bookstore, and community library round out the list of all that you might need to enjoy your time as a resident of Norwich.
Manchester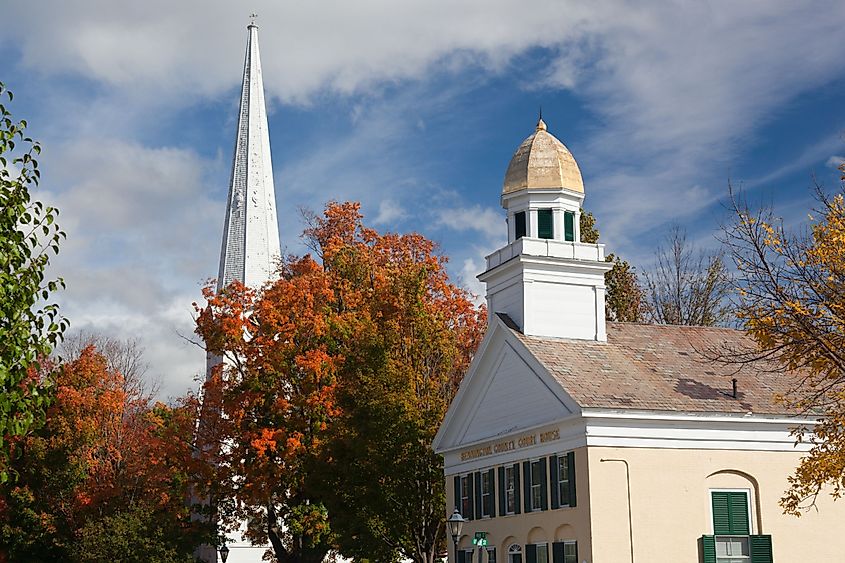 Nestled among the hills of southern Vermont lies the quaint and charming town of Manchester, offering retirees a lifestyle that is both sophisticated and relaxed. The town's picturesque Main Street has many boutique shops, art galleries, and upscale restaurants, creating an atmosphere that is equal parts refined and comfortable. Manchester is also home to several historic landmarks, such as the Equinox Resort and the Hildene Estate, which offer glimpses into the region's rich history. Additionally, the town's natural beauty is awe-inspiring, with the nearby Green Mountains providing a stunning backdrop to the already beautiful landscape. Surrounding the town are several state parks and forests, offering endless opportunities for outdoor activities such as hiking, fishing, and skiing. Manchester is a town that balances refinement with relaxation, offering retirees the best of both worlds in a community that is welcoming, vibrant, and full of life.
Shelburne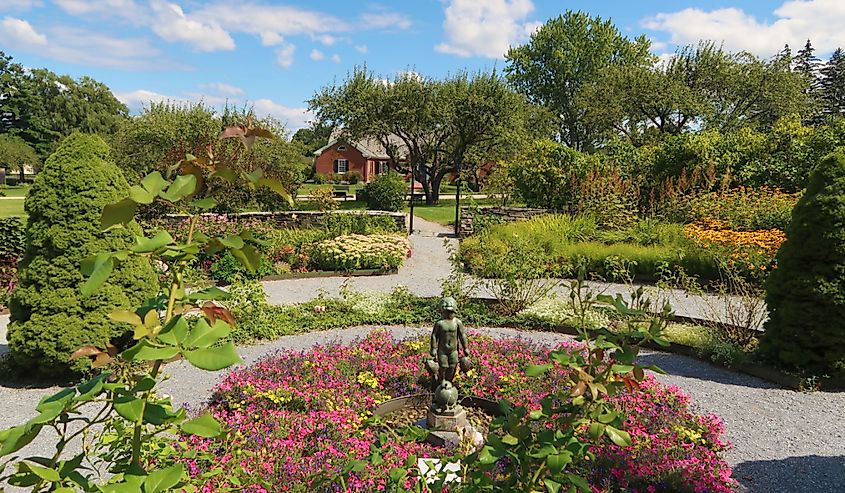 The town of Shelburne, Vermont, offers retirees an idyllic and tranquil setting to enjoy their golden years. The town's charming Main Street has many historic buildings and unique shops, giving it a quintessential New England feel. Shelburne is also home to several cultural attractions, including the Shelburne Museum, which boasts a vast collection of Americana art and artifacts including the Ticonderoga, a 220-foot steamboat. In addition, Shelburne Farms offers farm-to-table dining and opportunities for sustainable agriculture education. Nature lovers will appreciate the nearby hiking trails and water sports opportunities, as well as the wildlife and bird watching available in the area. Shelburne is a town that is both tranquil and vibrant, offering retirees a close-knit community that is rich in history, culture, and natural beauty.
Weston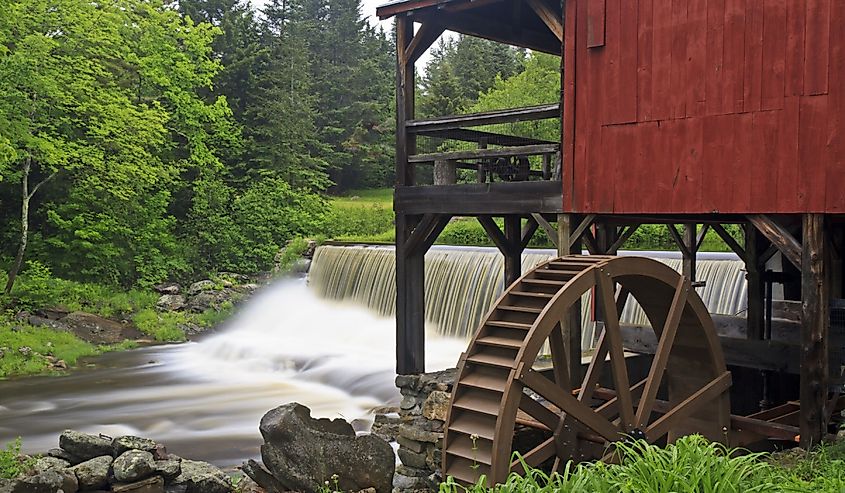 A true example of old-school living, Weston is a village straight out of a postcard. Centered around a village green which conjures up golden images of any-town USA, the community is the perfect combination of peaceful and active, hosting a number of intriguing locales and events. Museums, summer concerts, world-class theater and entertainment, history, antiques shows, craft shows, galleries, shopping, and dining are only a slice of what is available to residents and visitors alike. It is also home to the famous Vermont Country Store, as well as the stunning waterfalls of the West River. For retirees seeking a quiet and peaceful lifestyle, with plenty of opportunities for cultural enrichment and outdoor exploration, Weston is the perfect place to call home.
Grafton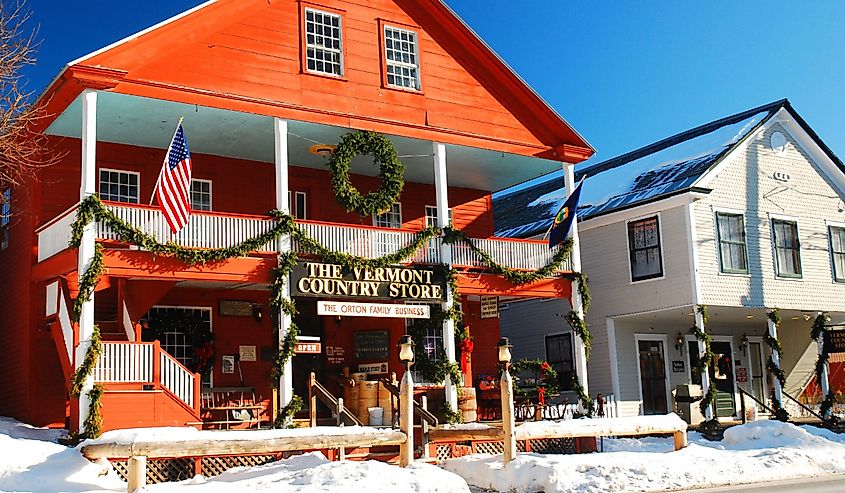 The village's historic homes, charming inns, and quaint shops lend Grafton a timeless and picturesque quality that is quintessentially New England. The village's natural beauty is equally impressive, with its idyllic countryside vistas, picturesque covered bridges, and nearby state parks and forests providing a wealth of opportunities for outdoor activities such as hiking, fishing, and cross-country skiing. The nearby Grafton Trails & Outdoor Center offers boundless opportunities for exploration and adventure, while the surrounding nature provides endless inspiration for artists and writers alike. Grafton's close-knit community and small-town charm offer retirees a sense of belonging and a quality of life that is difficult to find elsewhere. For those seeking a peaceful, welcoming, and authentic New England experience, Grafton is the perfect place to call home.
Vermont, the Green Mountain State, is a place of remarkable beauty that has the ability to both astonish and delight. From the vibrant hues of fall foliage that dance across the hillsides like a symphony of color to the pristine, snow-covered landscape that transforms the state into a winter wonderland, Vermont is a place of natural splendor that inspires and uplifts the soul. The state's small towns, with their charming historic buildings and quaint village greens, offer a glimpse into a simpler way of life. These locales are places where community and connection are paramount and are the perfect place to settle down and enjoy the pace of retired life.