Vermont is an ideal destination for a weekend escape. With its scenic landscapes, quaint small towns, picturesque villages, lakeside resorts, cozy inns, charming hamlets, vibrant art scenes, and plenty of outdoor activities, you can never run out of activities to do. Whether you're looking for a peaceful getaway or an adventure-filled retreat, it's an excellent place for rest. So pack your bags and get ready to explore these best small towns in Vermont for an unforgettable experience.
Grafton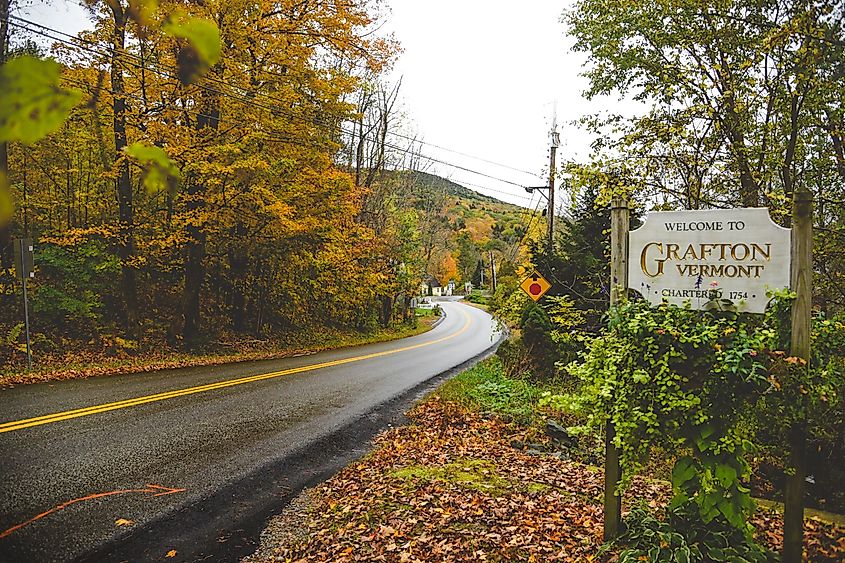 Located in the heart of the Green Mountains, Grafton is a beautiful and peaceful place to relax and enjoy nature. It offers opportunities for outdoor activities like hiking and biking to cultural attractions like art galleries and museums. Grafton is also a perfect getaway for history buffs. Local cemeteries here hold the tombstones of many who lost their lives in the Battle of Gettysburg. For cheese lovers, Grafton offers some of the best artisanal cheese in the country. The town also hosts a mountain biking program for children every summer.
Chester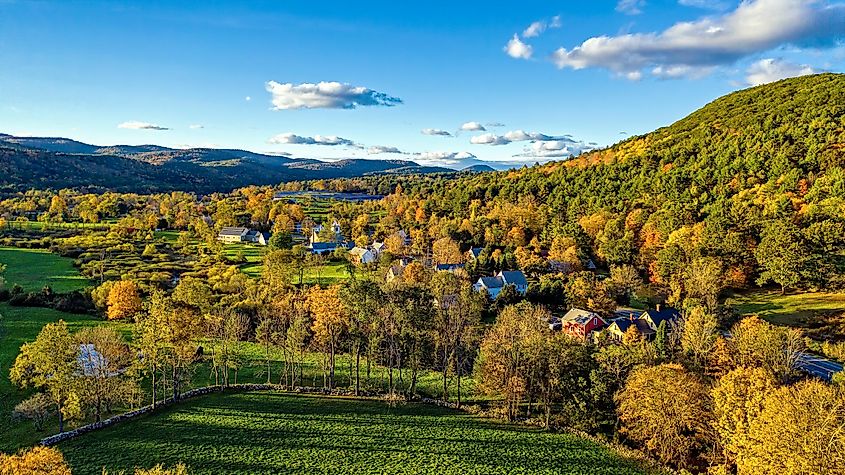 The Williams River flowing through this picturesque Vermont town makes it a perfect weekend escape destination. A tributary of the Connecticut River, the Williams River takes care of the recreational needs of both the residents and visitors of Chester. Fishing and swimming are the most popular activities in this river.
Chester is also known for its two historic districts that are listed in the National Register of Historic Places. The Stone Village exhibits granite houses from yesteryears while the Chester Village displays beautiful buildings from the 18th to 20th centuries ranging in style from Victorian to Colonial Revival and Federal.
Stowe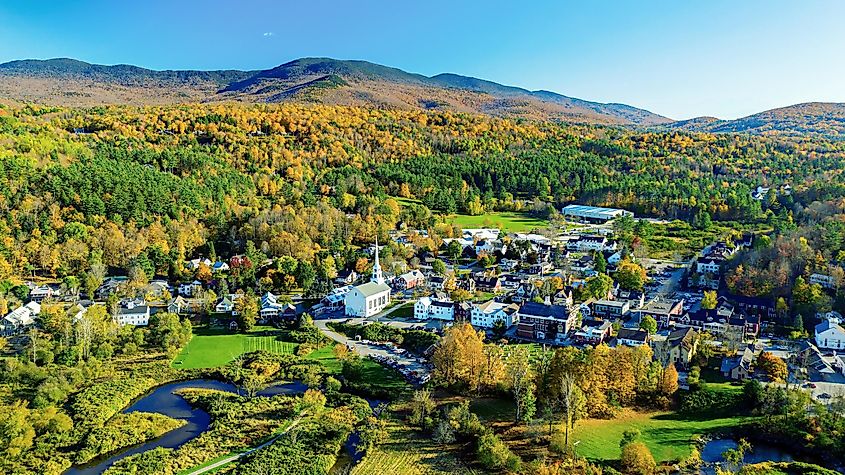 When in Vermont, take advantage of Stowe's outdoor activities. Hike, bike, or kayak along the spectacular Waterbury Reservoir and in Mt Mansfield State Forest, or explore one of their many ski mountains. You can even explore the scenic Sterling Falls Gorge to spend some quality time in nature's lap!
If you prefer a more leisurely experience, visit some of the nearby delightful small towns in the area, such as Morrisville and Hyde Park. There's also plenty of shopping, galleries, and restaurants in downtown Stowe where you can taste craft beers from local breweries and sample maple syrup products from family-run sugar makers. Get into nature with a horseback ride through Smuggler's Notch, followed by a delicious lunch at one of the exquisite cafes or picnic areas. 
Middlebury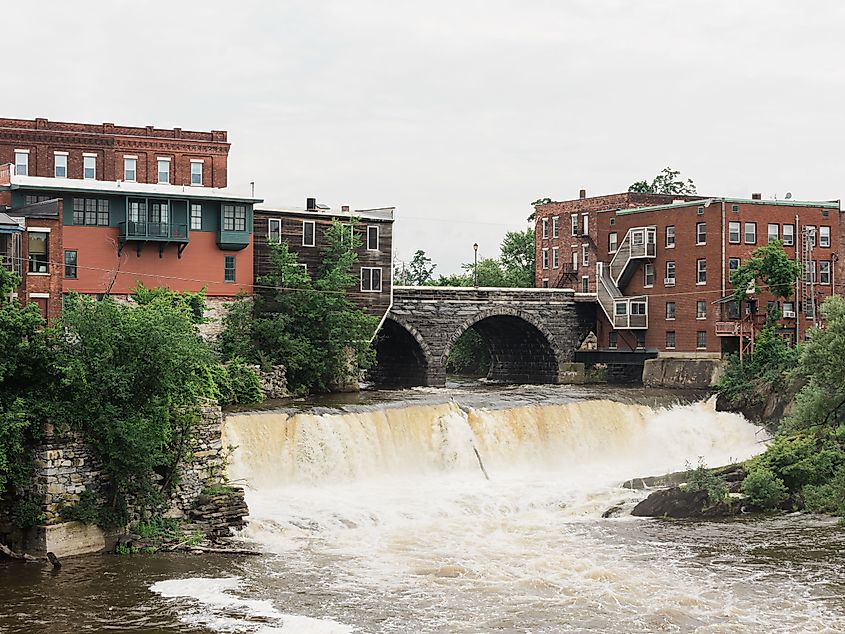 With its unique small-town charm and endless outdoor activities, Middlebury never leaves you feeling bored. From outdoor activities like kayaking along Otter Creek to Lake Champlain to shopping at the local boutiques, you will always find something to keep you entertained. Explore scenic hiking trails, paddle along crystal clear waters, or grab an ice cream cone at one of the many local shops in town. Stop by the historic covered bridge to capture some stunning photos, then visit Otter Creek Brewery to taste locally-made craft beer. The town is also known for the Henry Sheldon Museum of Vermont History, a museum housing the private collections of Henry Sheldon and artifacts related to Vermon't rich past. So come explore all that this beautiful town has to offer! 
Burke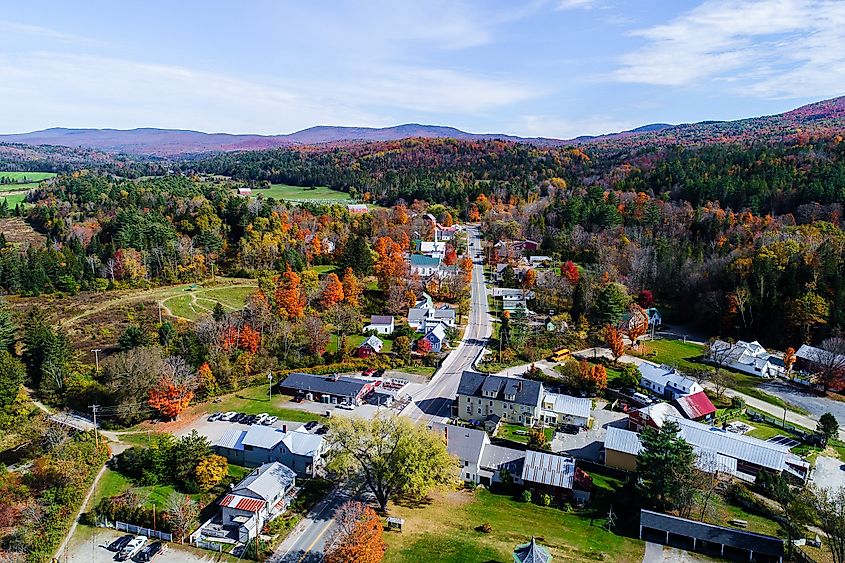 With its picturesque mountain backdrop and old country charm, you'll feel at home exploring Burke for the weekend. From fishing in the nearby lakes to skiing down the slopes of Burke Mountain Resort, there are plenty of exciting activities to enjoy in Burke. Take a drive up to view the stunning foliage along winding back roads.Stroll through town and explore all the charming local shops, galleries, restaurants, and cafes. For an even more unique experience, check out some of the events happening at Burke Mountain Resort throughout the year – from food festivals to live music performances. At night, relax by a bonfire with friends or explore local restaurants for a delicious dinner.
Woodstock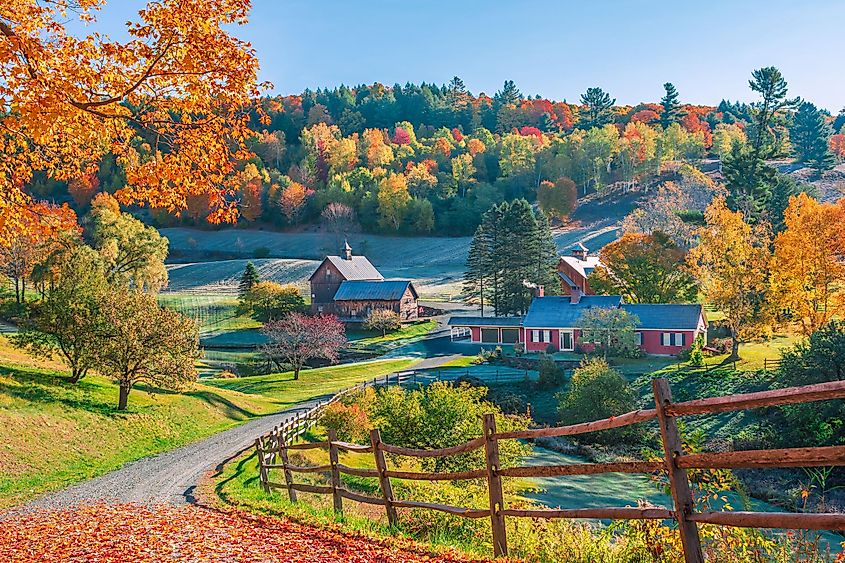 Woodstock is the perfect destination to get lost during the weekend. There are plenty of exciting things to do, from exploring the outdoors to discovering local history. Take a leisurely stroll down the streets or explore the countryside on foot, bicycle, or horseback. Go antiquing for vintage collectibles and furniture in one of the many local shops, or treat yourself to some delicious food at breathtaking cafes and restaurants.
If you're feeling adventurous, participate in various outdoor activities like skiing, snowboarding, rafting, and fishing. Plus, there's a great selection of craft breweries and wineries to enjoy after a long day. You can take a scenic hike in the Green Mountains, take a guided tour of The Billings Farm and Museum, or spend an afternoon at the famous Woodstock Farmers' Market. You could also visit historic sites like the Marsh-Billings-Rockefeller National Historical Park. 
Warren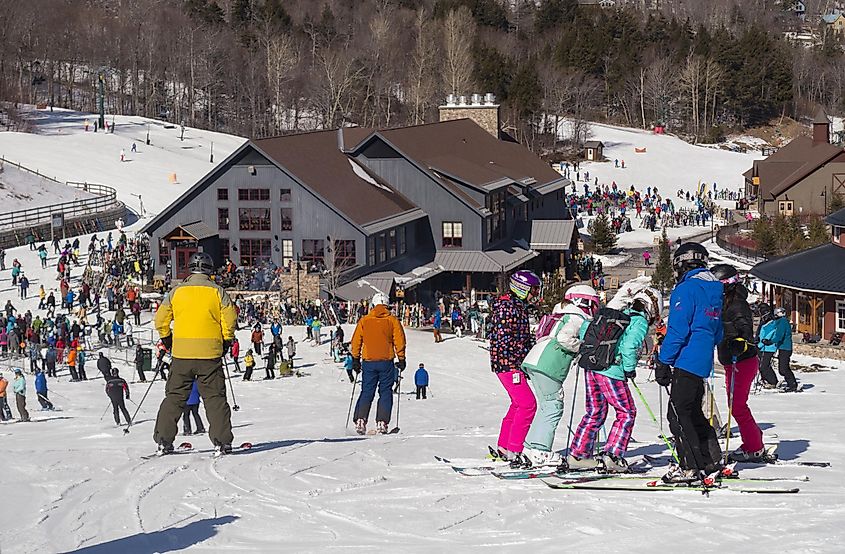 There are plenty of exciting things to do in this picturesque mountain town. Start your adventure by hiking one of the many trails that crisscross the landscape, taking in stunning views of the Green Mountains. Afterward, cool off with a swim at Warren Falls, just north of town. Next, explore the shops and local eateries along Main Street, where you can find everything from handmade jewelry to fresh-baked pies. Finally, don't miss out on the opportunity to relax and unwind at one of the area's spas before heading home refreshed and recharged. With so much to see and do, Warren is the perfect spot for a memorable weekend escape.
Waitsfield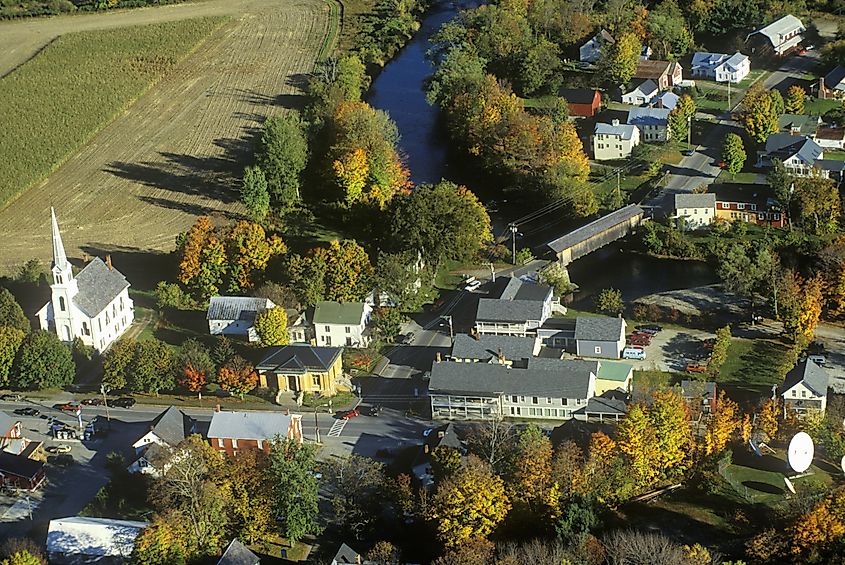 People know Waitsfield for its stunning natural beauty, outdoor activities, and the Mad River Valley. Here, you can also sample fresh local produce at one of the town's many farmers' markets. Also, check out the nearby Bolton Valley Ski Area and take a snowboarding lesson. To relax, grab a bite from one of Waitsfield's cozy cafes. With its friendly locals and charming atmosphere, there are plenty of activities to keep you entertained in this beautiful mountain town. 
Putney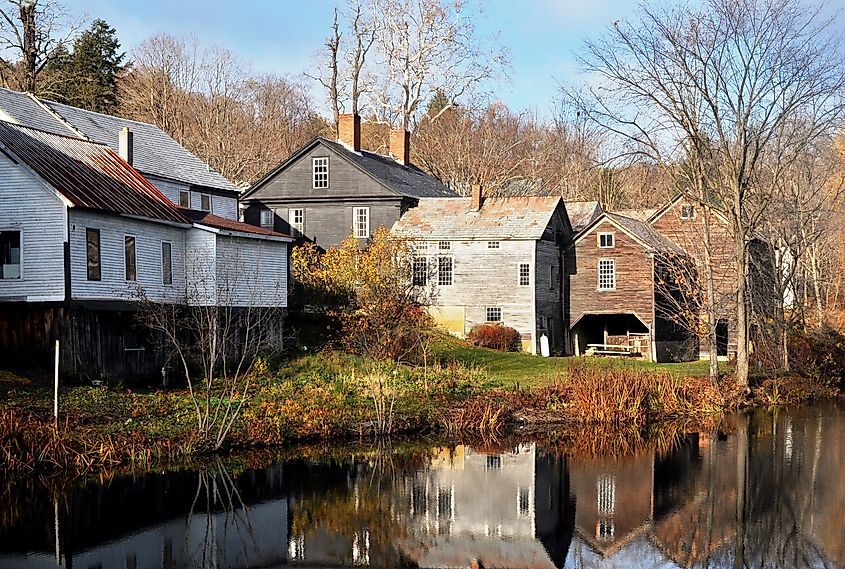 If you're looking for some activities to fill your weekend in Putney, consider visiting one of the local farms and picking fresh produce from their fields. You can also indulge in some delicious homemade ice cream. If you feel more adventurous, check out the nearby Grafton Ponds Recreation Area, which offers hiking trails and wildlife viewing opportunities. There are also plenty of historical sites to explore, such as Thelma Dickson Park, home to a stone bridge built by Revolutionary War veterans. 
Dorset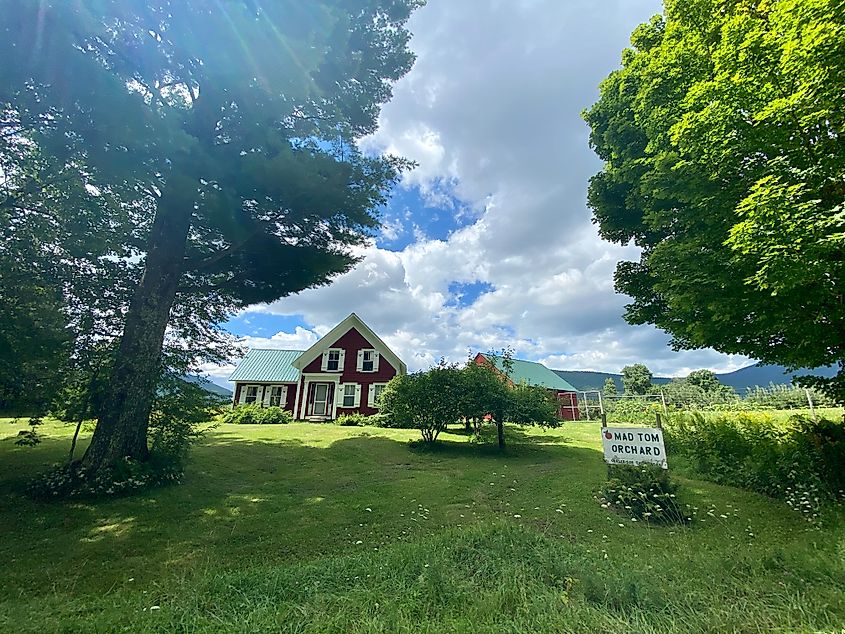 Dorset has tons of activities to enjoy for a fulfilling weekend. Hike one of Dorset's many nature trails, ranging from easy strolls to more challenging treks through mountain terrain. Explore Lake Bomoseen State Park and enjoy the stunning scenery while paddling or fishing on the lake. Afterward, enjoy a meal at a restaurant in downtown Dorset.
Tour some of the area's most beautiful covered bridges, a great way to experience New England history and architecture. For something unique, visit Billings Farm & Museum—a working dairy farm with interactive exhibits and activities. And if you're looking for entertainment, catch a show at the historic Barrette Center for the Arts. 
Brattleboro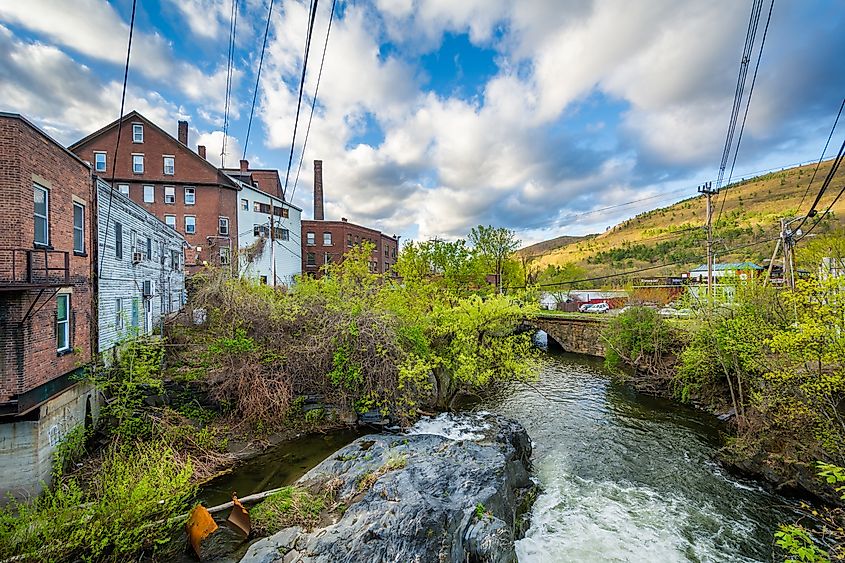 From exploring Mount Wantastiquet and its incredible views to discovering beautiful art galleries and soaking up the local culture, visit Brattleboro for the weekend. Enjoy a peaceful canoe ride down the Connecticut River, or visit Living Memorial Park and stroll around its enchanting pathways. You can also explore some of Vermont's exceptional culinary offerings at restaurants and eateries throughout town. Whether you're looking for outdoor recreation, history lessons, art appreciation, or simply relaxation, Brattleboro has it all!
If you are looking for a peaceful and exciting weekend escape, Vermont is full of notable small towns, each with its unique charm. Whether you seek a romantic getaway or just some fresh air and relaxation, these eleven towns offer the perfect weekend escape. Try everything from cycling, hiking, dining, snowballing, swimming, and farm visit. Don't forget to take pictures for the memories.