Also known as the "Silver State", Nevada is a rich desert land with beautiful mountainous landscapes. But outside its major metropolises like Las Vegas and Carson City, the State has plenty of smaller towns with loads of wonderful charm and intrigue. Whether it is admiring the stunning natural surroundings or learning more about the fascinating local history, these Nevada towns are friendly places of discovery and awe. And with hot weather common throughout the year there is never a bad time to begin one's excursion.
Genoa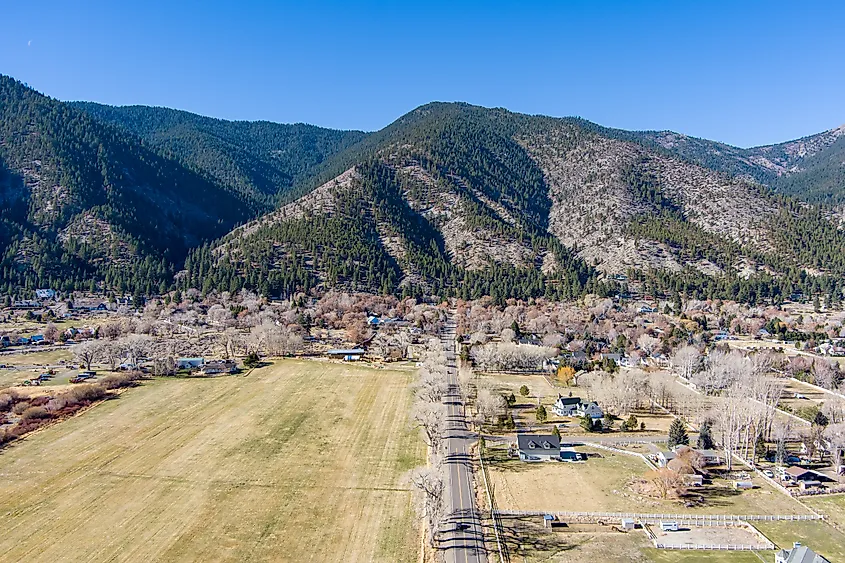 Near the border with California, the town of Genoa boasts a modest population of just under 1,400 residents. Indeed this most charming historic town is a place full of great discovery and visitors can explore much of its fascinating heritage through a stop at several wonderful landmarks. These include the Mormon Station State Historical Park (the town was founded in 1851 by Mormon settlers) and the Genoa Historic District.
At the former a replica trading post and other 19th century buildings bring guests back in time to Genoa's foundation, while at the latter stunning Victorian style architecture dot the landscape. While lesser known amongst Nevada's towns, Genoa is certainly a most welcome and friendly place to visit, where historic intrigue and quaint surroundings ensure any stop here is memorable.
Mount Charleston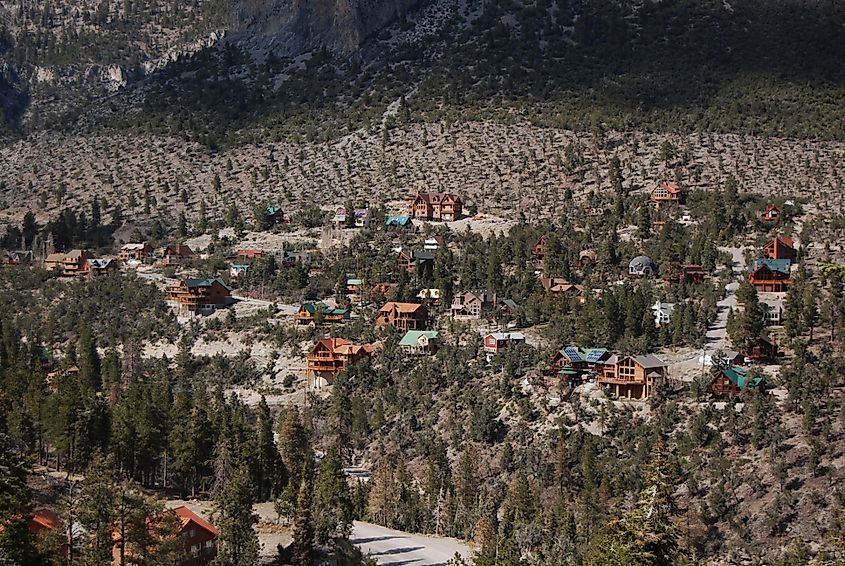 Just some 37 miles from Las Vegas, the small mountain town of Mount Charleston is indeed a friendly and picturesque locale perfect for a weekend getaway. With a population of just over 300 inhabitants, the stunning valley views make the town a most special and charming destination. Located within the Spring Mountains, which includes the eponymous Mount Charleston (at an elevation of nearly 12,000 feet), visitors can enjoy opportunities for biking, hiking, and sight seeing for some of Nevada's most stunning vistas. In addition camping and picnicking at the nearby Charleston Park is a great way to get further acquainted with nature, while enjoying the town's assortment of local restaurants and boutique shops make for a most rustic and charming experience.
Tonopah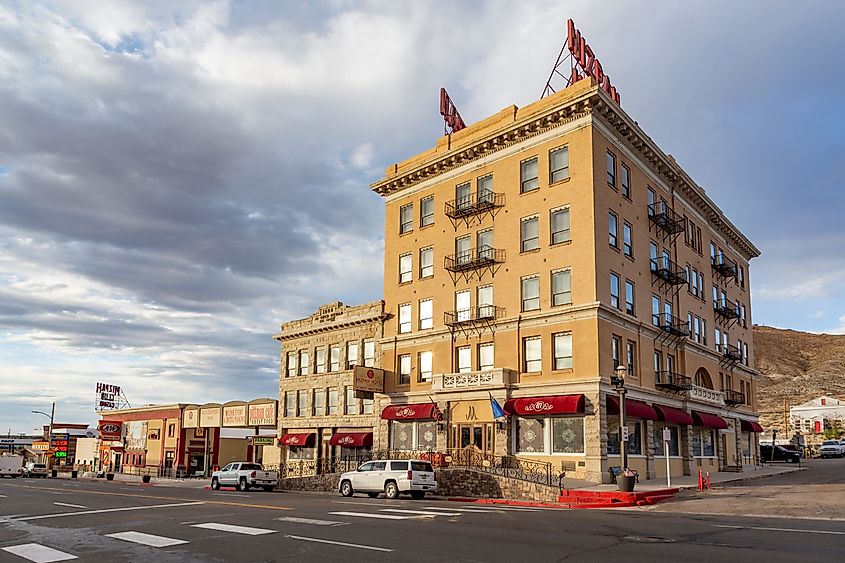 The town of Tonopah was founded in 1900 and serves as the seat of Nye County; today with a population of 2,179 residents Tonopah continues to maintain its historic intrigue while offering visitors plenty of natural wonders too. Enjoy such activities like mountain biking and hiking and take advantage of the town's cool winter season and hot summers in a most special desert ambience. And for the history lover a stay at the Mizpah Hotel (constructed in 1905) certainly brings one back in time, while at the Clown Hotel a most unique experience is sure to be had. Known as "America's Scariest Motel", urban legends have claimed that this motel right next to the historic Tonopah Cemetery is haunted by the spirits of former miners!
Incline Village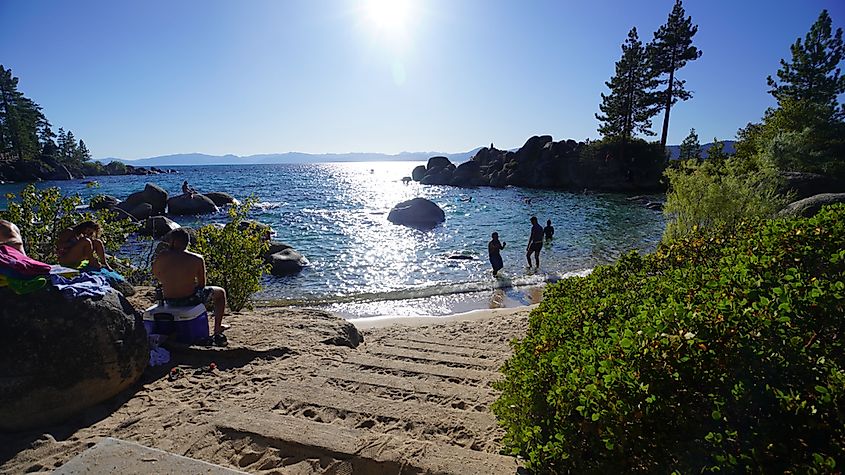 Situated on the northern shores of Lake Tahoe and very near the Sierra Nevada Mountains, the town of Incline Village was first established in the 1880s. Today with a population of just under 9,500 residents, this community remains a most beautifully scenic place of awe. With totally stunning mountain panoramas and splendid lake side views, the truly breathtaking surroundings of Incline Village make it a great place for outdoors relaxation. And with its relatively cool summers and mild winters, there is never really a bad time to spend here. Though it contains some of the most expensive real estate properties in the State of Nevada, a visit to Incline Village can still be an affordable one and its welcoming hospitality will surely bring guests back again and again.
Lamoille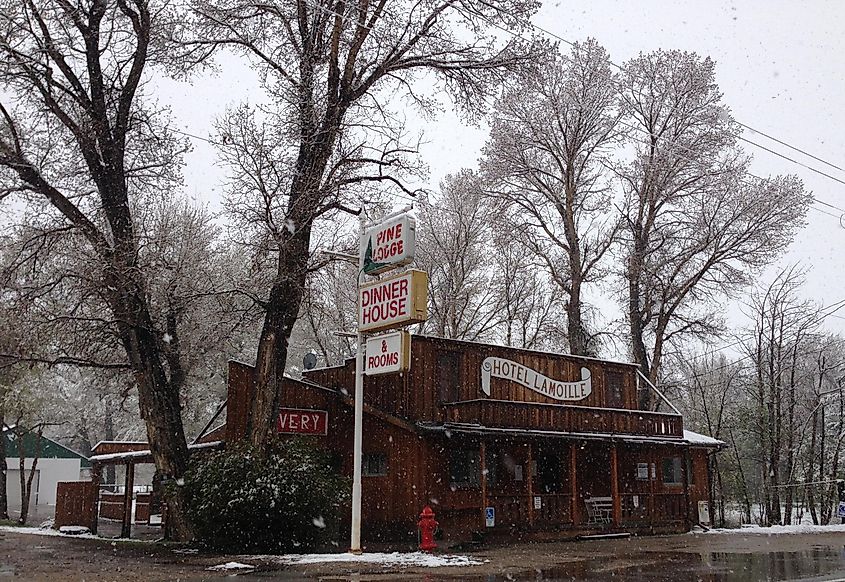 The town of Lamoille has a population of just 130 permanent residents, yet this sleepy place located at the base of the Ruby Mountains is indeed a wonderful place for some of Nevada's best panoramas. Conveniently situated near the Lamoille Canyon Scenic Byway and the Lamoille Canyon itself, summer or winter is a great time to experience the raw beauty of this area. And with such a small populace, Lamoille really defines itself as a place where everyone each other and its friendly assortment of shops and restaurants make it a truly welcoming destination. Take a stroll through town or go out into the mountains, when in Lamoille and vicinity a most charming and tranquil experience is sure to be had.
Lovelock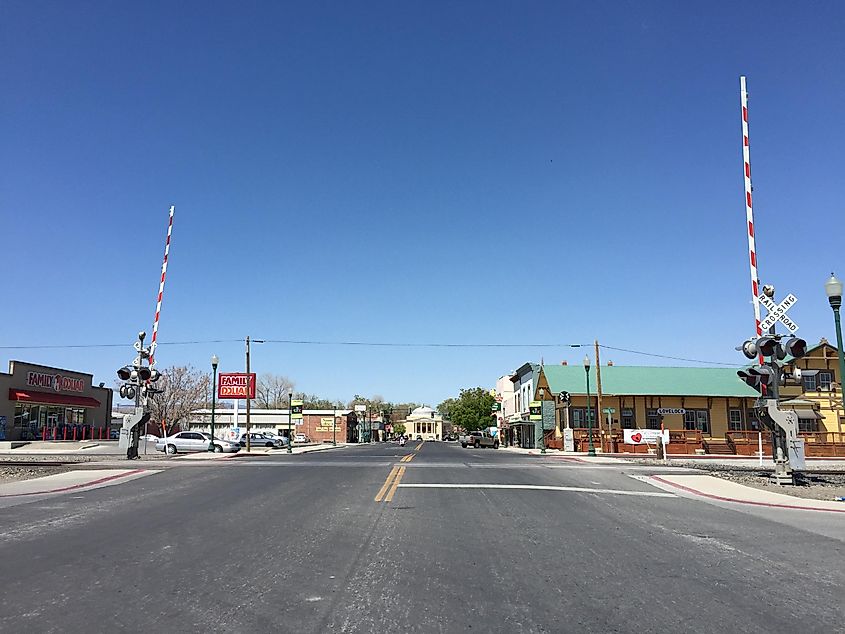 Seat of Pershing County, the town of Lovelock is home to a modest population of just over 1,800 residents where cultural attractions and natural beauty come together. Indeed with its mix of scenic surroundings and fun festivals, there is always a healthy dose of amusement and friendliness in Lovelock. Enjoy such events like the Lovelock Street Fever Car Show, the Portuguese Festival, and the Frontier Days, suitable for all ages. In addition the couples will certainly want to place a lock with their names on it around one of the town's many green pillars for good luck, while the Lovers Aloft Balloon Races is a most unique way to spend time together. And with Lovelock's hot summers and mild winters, even just simply spending time outdoors or along the Humboldt River will surely create some special memories.
Rachel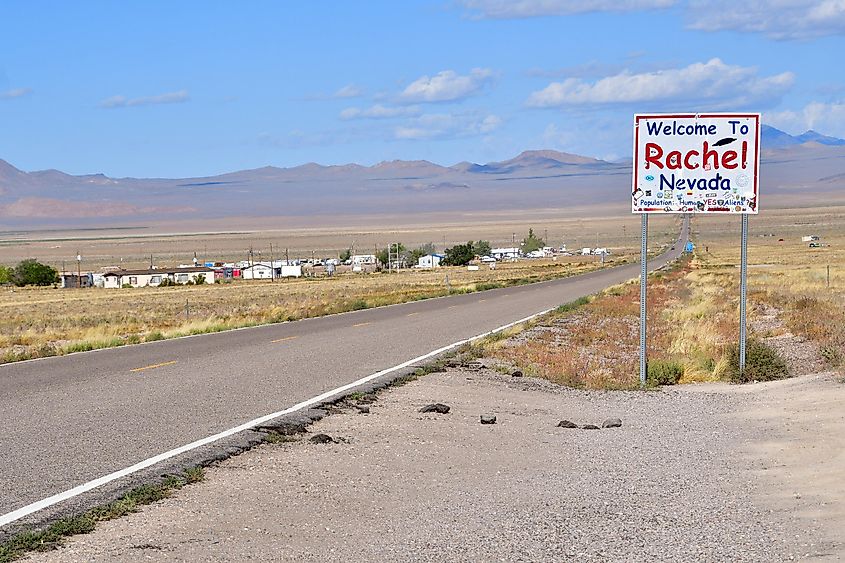 One of Nevada's newest settlements, the town of Rachel was founded in 1973 and today maintains a population of just some 50 permanent residents! Just off of Nevada Highway 375 (also known as the Extraterrestial Highway) and the infamous Area 51 military base, Rachel takes advantage of the public's fascination with potential alien sightings and other UFO's to welcome tourists from across the nation. Filled with alien themed restaurants and souvenir shops and a "Welcome Earthlings" sign, Rachel is indeed a most unique Nevada destination where the locals are always ready to welcome strangers, from this world or another. Meanwhile at the Mount Irish Wilderness Area, some wondrous limestone formations, wildlife sightings, and opportunities for hiking and biking make for a most special natural excursion.
Minden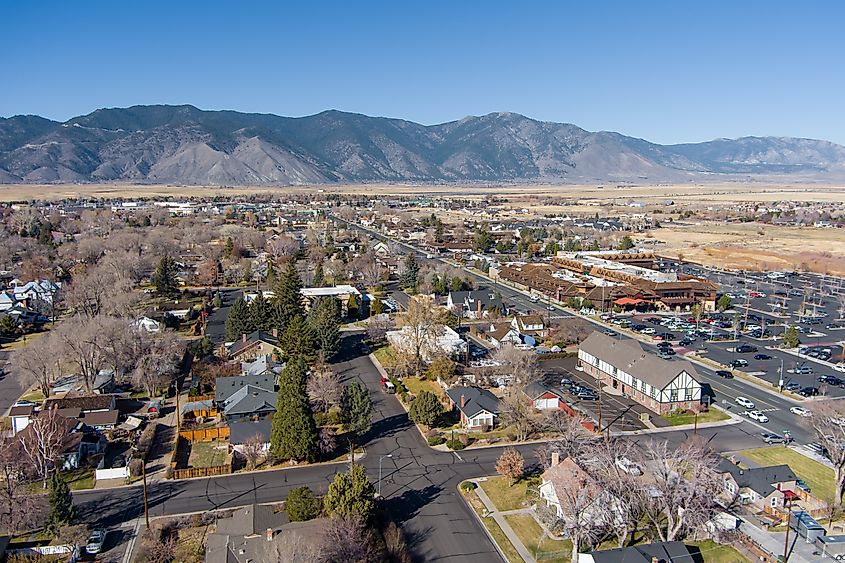 Founded in 1906 and named for the German town of the same name, Minden serves as the seat of Douglas County. Home to a population of just under 3,500 residents, this charming locale within the Carson Valley is a relaxing and quaint place ideal for visitors of all ages. Spend time at such locales like the Dangberg Home Ranch Historical Park and its immersive look at early ranching in Nevada or take a thrilling glider ride for those looking for real adventure!
And with an assortment of old fashioned buildings down Main Street, Minden really does offer a unique small town charm. Meanwhile at the beautiful Minden Park enjoy a quiet and tranquil afternoon all while surrounded by the lushest greenery, perfect for a picnic or two.
Nevada is a land full of excitement, discovery, history, and loads of natural wonder. From its mountains to its desert plains, the State's natural beauty is only rivalled by its special cultural attractions. And with an assortment of wonderful towns to choose from, Nevada's unique brand of history, charm and friendliness are on full display. From the UFO crazy Rachel to the picturesque Mount Charleston, these Nevada towns are truly some of the best places in all of the "Silver State".