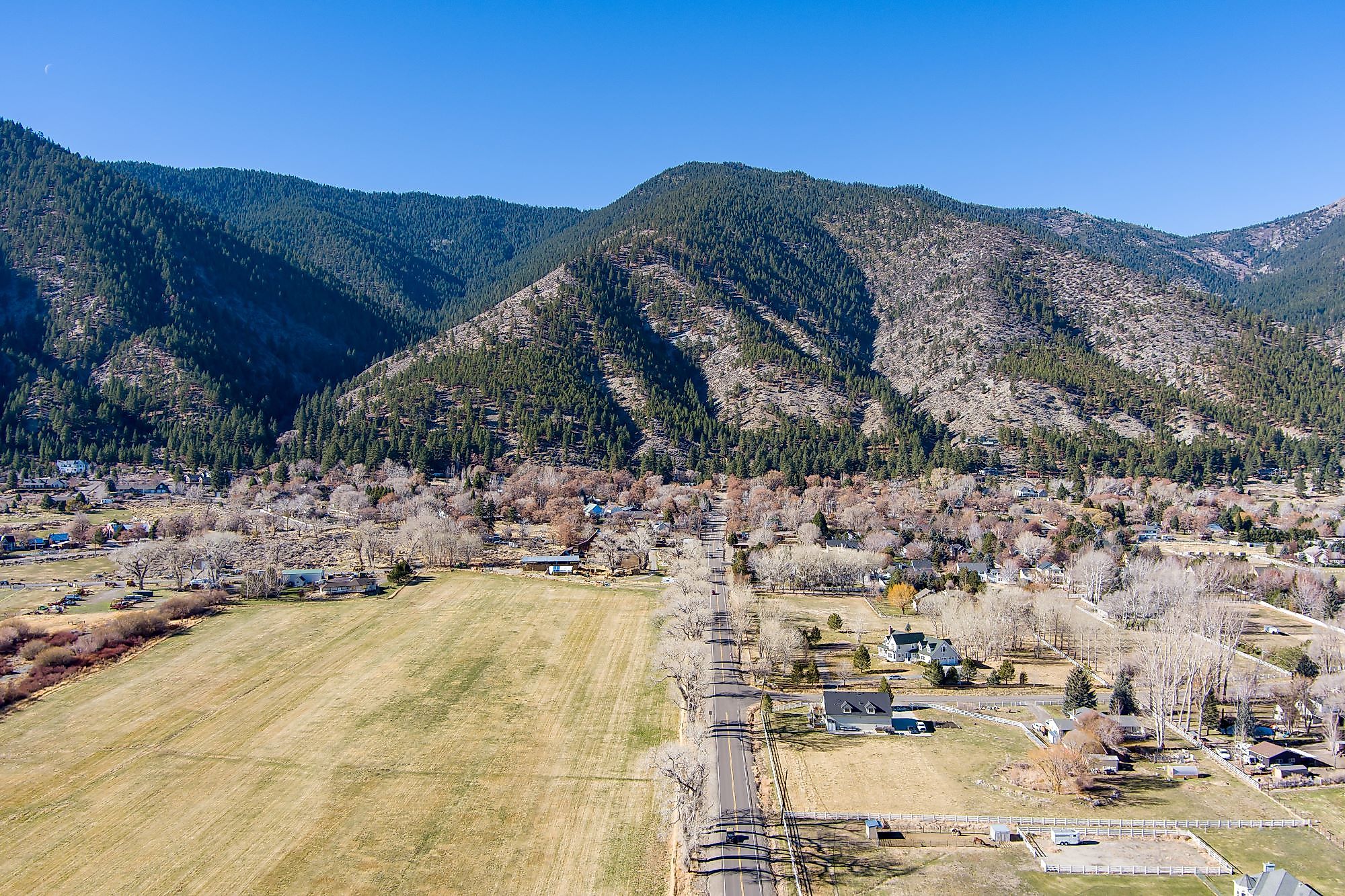 The oldest permanent colony in Nevada, Genoa, is a small town brimming with old-world charm. Genoa exudes historic charm with its feel of the 1850s, adorable boutiques, fascinating historical sites, posh lodgings, and excellent food and drinks options. The town is also home to the state's oldest bar, The Genoa Bar and Saloon, which opened its doors in 1853, as well as the Mormon Station State Historical Park, which commemorates the first settlement of Nevada in 1851 when a group of Mormon traders from Salt Lake City established the first permanent trading post.
Geography And Climate Of Genoa
Genoa is a small unincorporated town situated in Douglas County in the US State of Nevada. This charming hamlet is located in the Carson River Valley, just over Kingsbury Grade from South Lake Tahoe and approximately 68km south of Reno, nestled up against the stunning Carson Range of the Sierra Nevada Mountains. Before the establishment of the Nevada Territory in 1861, Genoa was a Mormon pioneer settlement that was situated within the Utah Territory. Genoa covers a total area of 23.79 sq. km, all of which is occupied by land.
According to the Köppen Climate Classification, Genoa experiences a Meditteranean or a dry-summer subtropical climate. The yearly average temperature in Genoa is about 43.2°F. With an average temperature of 61.7°F, July is the year's warmest month, whereas having an average temperature of 28.8°F, January is the year's coldest month. Genoa experiences below-freezing temperatures 242 days out of every year on average. Snow covers the ground 47 days a year, and the average annual precipitation is 20.8 inches.
Brief History Of Genoa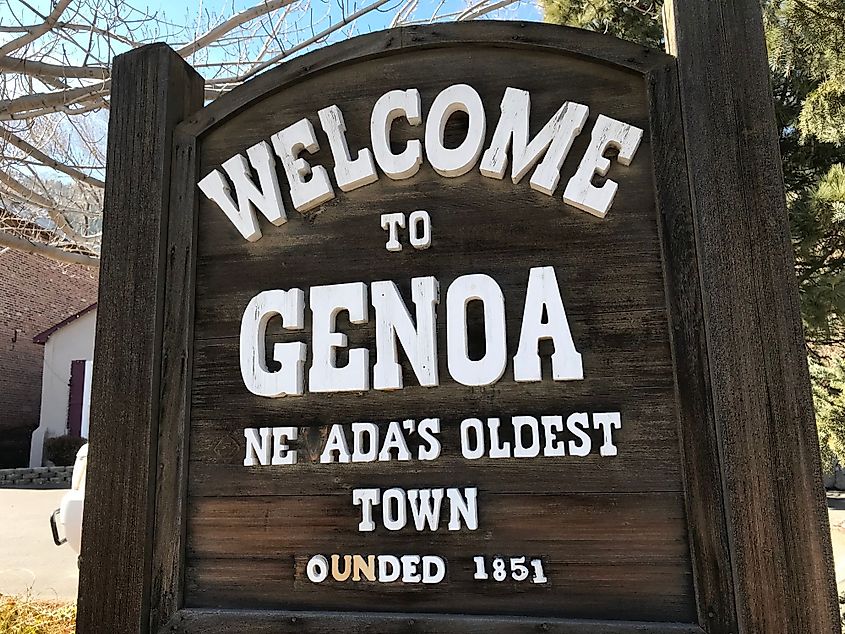 Genoa was established in 1851 as a trading post and provisioning station to serve passing wagon trains along the Emigrant Trail. The city's initial name was Mormon Station when it was formerly a part of Utah Territory (as its first settlers were Mormons). The town was renamed in 1855 by Mormon leader Orson Hyde to honor Genoa, Italy, the home of Christopher Columbus, whom he admired. It served as the initial county seat for Carson County, and then the town served as Douglas County's seat for more than 50 years. During the Territorial era, Genoa developed as a commercial hub before settling into a peaceful existence as Douglas County's County seat and trading hub. When Brigham Young called them back because of the Utah War in 1857, the initial Mormon settlers left. Many of the original structures still stand, despite the town burning practically to the ground at least twice.
The Population And Economy Of Genoa
As per the latest US Census, Genoa has a population of 786 residents. Whites make up the majority of Genoa's population (88.5%), followed by Hispanics (5.5%) and Asians (3.4%). Genoa's population has grown by 2.17% between 2018 and 2019, from 645 to 659, while its median household income decreased by 25%, from $142,422 to $106,875. The town has a poverty rate of 2.54% and a $178,585 average household income. Genoa's average age is 61.7 years, with males being on average 61.9 years old and females 61.5 years old.
Attractions In And Around Genoa
Mormon Station State Historic Park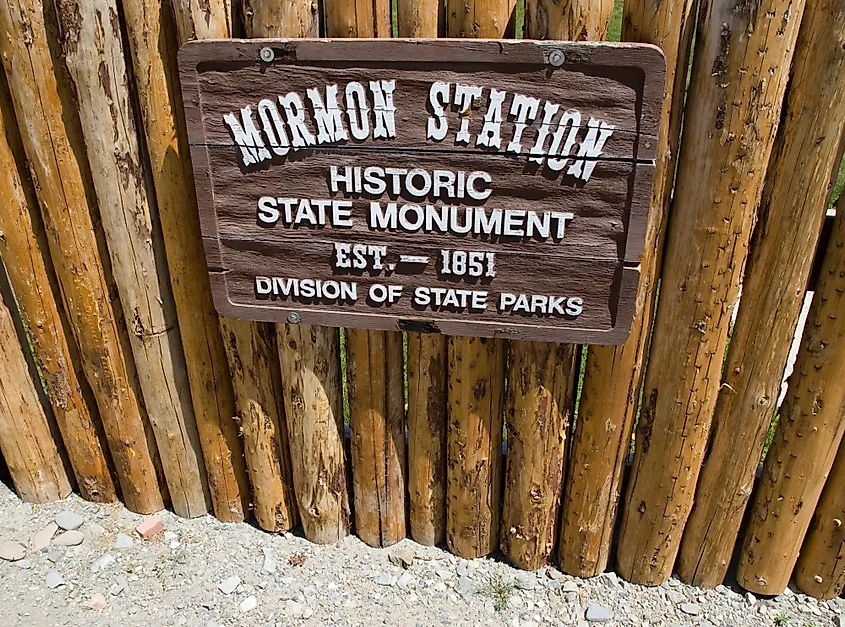 Mormon Station was established in 1851 to serve as a trading post along the California Trail and to provide much-needed supplies to tired travelers traversing the Sierra Nevada Mountains. A replica of the original 1851 trading station that burnt down in 1910 can be found in the park today, along with a museum filled with authentic relics from the pioneer era. The structures were there until 1910, when a fire completely destroyed them, but a full replica was built in the 1940s, and the land was given to the state in 1957. It consists of several wooden structures separated from one another by lawns, walkways, and tall trees along a quiet street that is primarily residential.
Genoa Courthouse Museum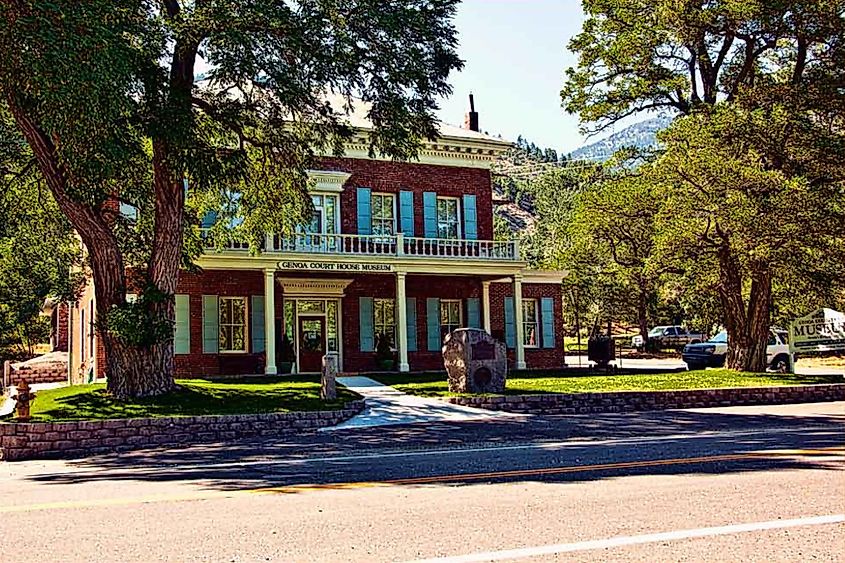 The building previously served as a courthouse, a community gathering place for political and social events, and a school before it was renovated to become a museum in 1969. The original oak furniture from the courtroom exhibit, which was refurbished and is now on display, serves as historical evidence for visitors to the Courthouse Museum. The museum's other displays provide a glimpse into early life in the Carson Valley.
North River Fork Ranch Trailhead
A visit to the River Fork Ranch, a rich wetland teeming with wet meadow ecosystems, offers exceptional access to the Carson River and a means to learn about the significant environmental work done by the Nevada Nature Conservancy.
Spooner Lake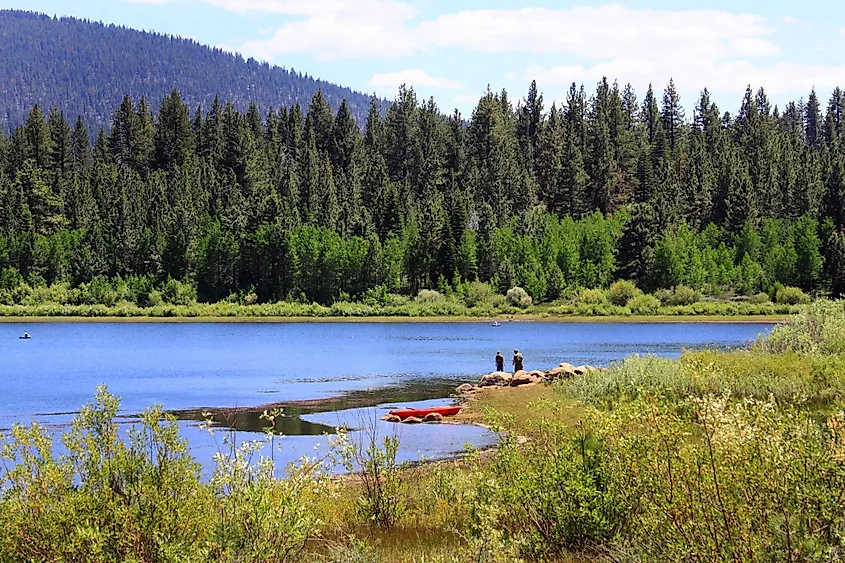 Spooner Lake is a man-made lake located at an elevation of 7,150 ft on the Nevada portion of Lake Tahoe. Water was redirected to chutes carrying logs from Spooner Summit to mills in Carson City via the Spooner Lake. A nature stroll could be a better way to describe the 2.5-mile lap around the lake.
Zephyr Cove Park
Zephyr Cove Park offers a variety of recreational possibilities on its 80 acres of open space and accessible pathways. There are a ton of sporting and workout facilities in the park. The park includes a sizable disc golf course, a fitness trail, and riding and hiking trails.