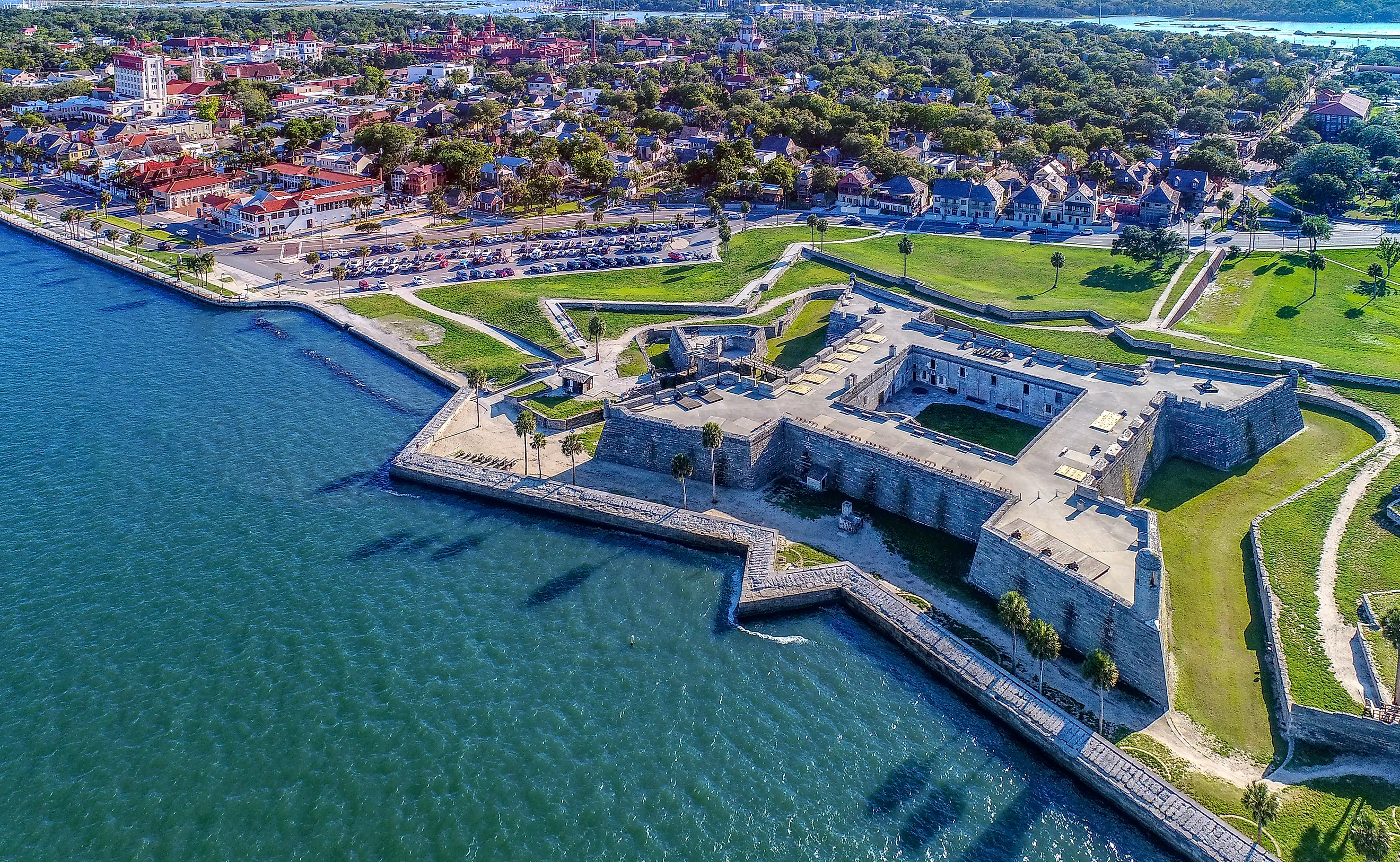 8 Most Stunning Places in North Florida
Northern Florida and its famed Panhandle Region is indeed one of the most beautiful and fascinating parts of the "Sunshine State".  Featuring a plethora of famous sandy beach areas, wonderful historic destinations, and landmarks, and of course the famous Florida sun, the towns and places in North Florida should not be missed. While the State's most famous Southern cities like Miami, Tampa, and Orlando continue to attract the most tourists, an escape to these 8 North Florida places and towns will surely make for a most memorable and pleasant excursion for the whole family.
Tallahassee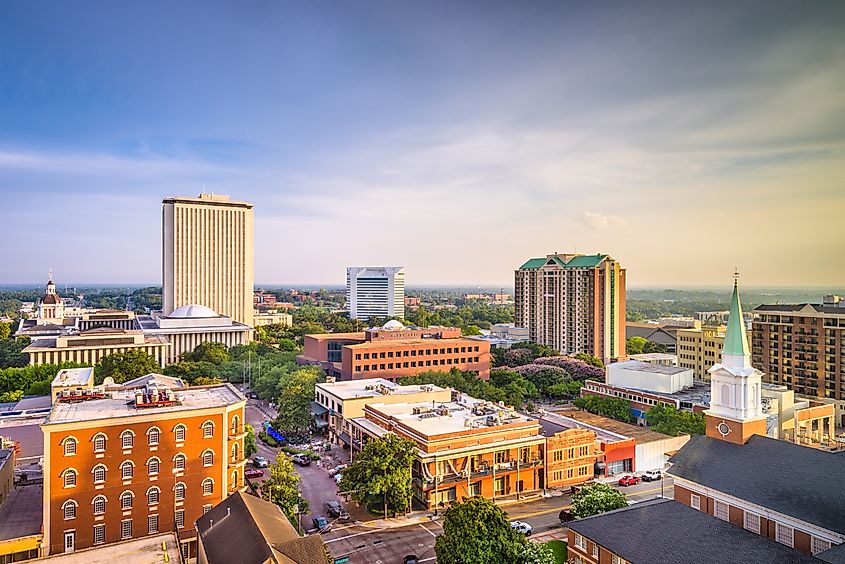 Despite its status as the Florida State Capital, Tallahassee is often overlooked by visitors when planning their trip. Yet this bustling government and college town has all the amenities of great modern living and a unique and exciting atmosphere among Florida cities. Home to the campuses of Florida A&M University and Florida State University, as the State Capital Tallahassee is also a city filled with important government agencies. Attracting working professionals from across the State and young students, the city has a vibrant demographic making it a great place to visit and live in. With its naturally warm and sunny weather, its affordable cost of living, an abundance of high quality amenities, museums, restaurants and other social attractions, Tallahassee is indeed one of North Florida's best metropolises to discover.
Pensacola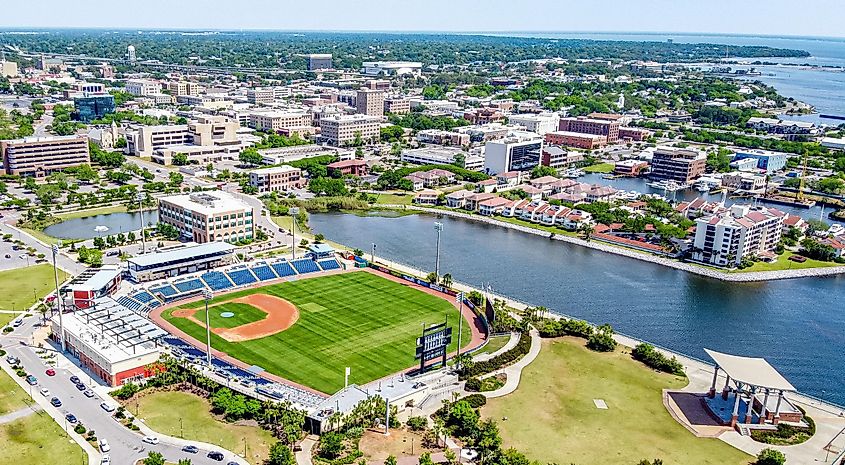 The Florida Panhandle's westernmost city, Pensacola has long been a popular destination for spring breakers. Home to a population of just over 54,000 and near the border with the State of Alabama, Pensacola was settled by Spanish colonists in 1559. Located right on Pensacola Bay, any visitors to the city can enjoy great and easy access to a number of stunning beaches. Mix in hot sun and weather and an excellent assortment of delicious seafood restaurants, and spending time on the water here is indeed a dream.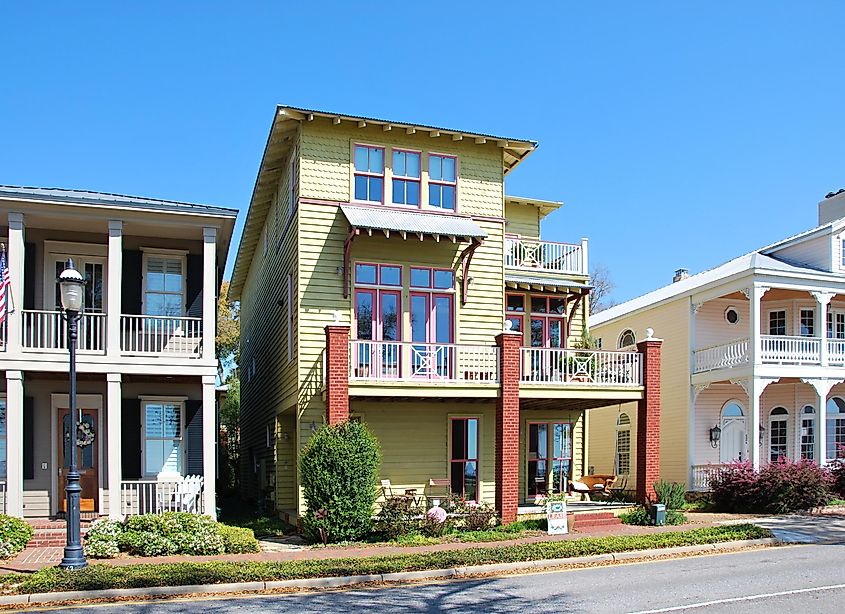 For the art and history followers, Pensacola is also a place worth exploring. Visits to the National Naval Aviation Museum or the Pensacola Museum of Art are wonderful places to spend an afternoon. Escape the heat and gain fascinating insights into the history of the region and its pioneers. Meanwhile marvelling at much of the town's Spanish Baroque architecture is always a treat, making for a most special and dazzling vacation for all ages.
Jacksonville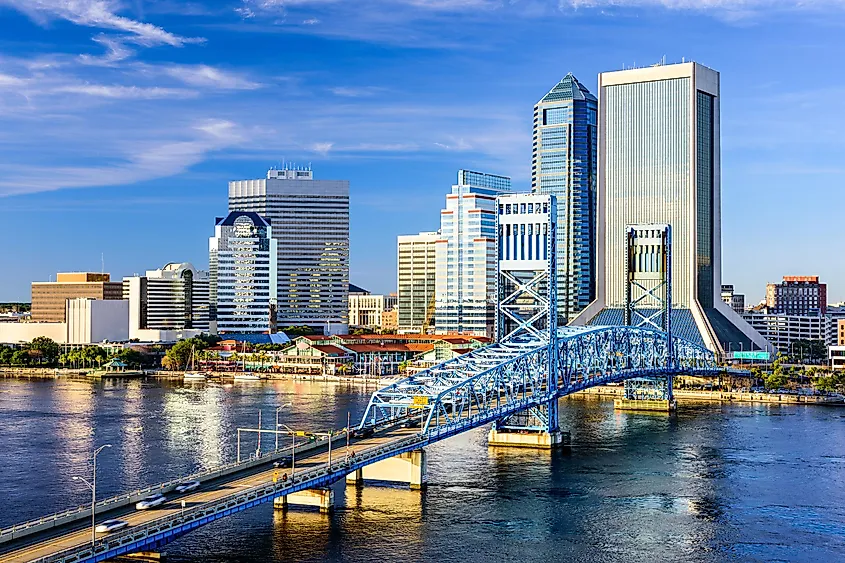 Florida's largest city and the largest city by total area in the contiguous United States, Jacksonville is home to a population of 954, 614 residents. Seat of Duval County, Jacksonville has often been highly rated for its warm and sunny weather, stable housing market, low cost of living, and easy access to quality modern amenities. Home to Florida's third largest seaport, the Port of Jacksonville, this city named for America's seventh President Andrew Jackson, is indeed a popular place for tourists of all kinds.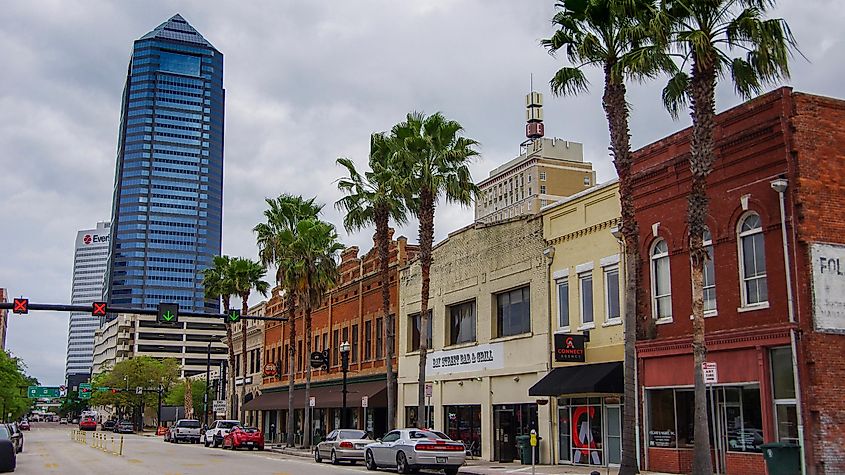 Renowned for its golf courses, night life, and wide variety of museums, theatres, galleries, restaurants, and stunning State Parks, Jacksonville is a place full of great cultural attractions. And as a place to consider calling home, the city's reasonable affordability rates make it attractive for professional workers and young families, while retirees can also enjoy a fruitful and exciting post work life.
St. Augustine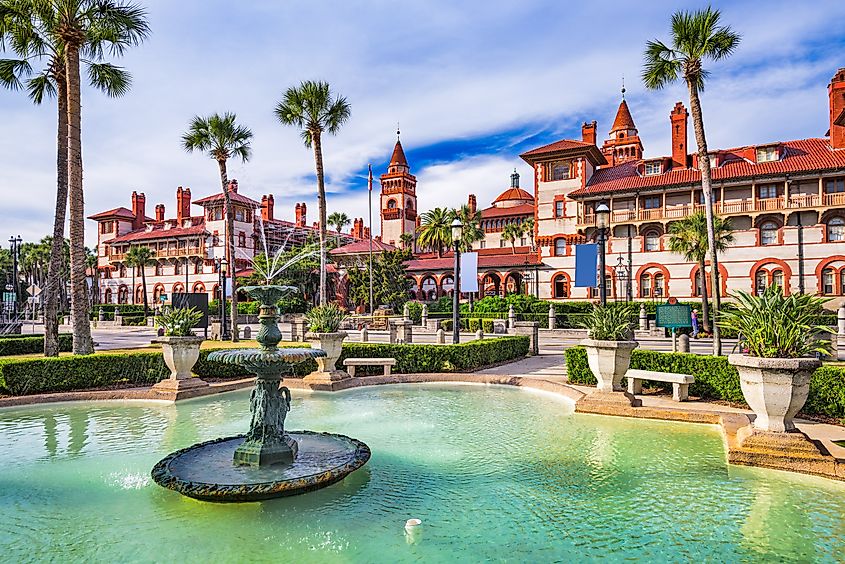 St. Augustine is the oldest continuously inhabited European settlement in North America, first founded by Spanish colonists in 1565. One of Florida's and in turn the United States' most historically important and fascinating places, the modern day St. Augustine is indeed like a living museum. Home to a population of just over 14,000 residents, the city is full of special links to the Spanish colonial era and many of its attractions and historic architectural styles can be traced to the time period.
With many historic buildings, forts (including the Castillo de San Marcos and Fort Matanzas), preserved heritage buildings, landmarks, and a genuine feeling of old world charm, St. Augustine is indeed one of the most charming and special places in Florida.
Palm Coast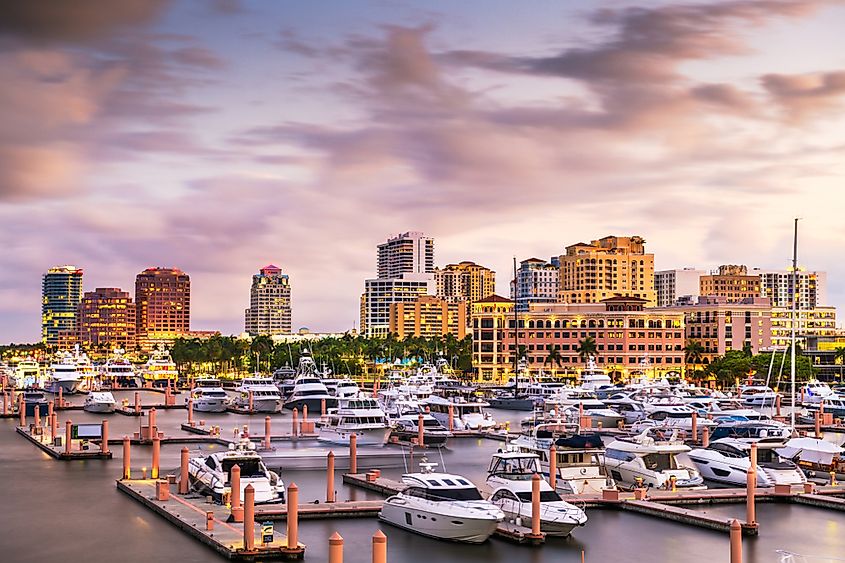 Just 28 miles south of St. Augustine, Palm Coast's 89,000 residents can all attest that this beautiful and hot metropolis is one of North Florida's best. Known for its 19 mile stretch of beaches, swimmers, surfers, and sailors can all enjoy exceptional adventures in Palm Coast. Meanwhile golf enthusiasts will certainly not want to miss the opportunity to play at the Hammock Beach Resort, designed by golf icon Jack Nicklaus.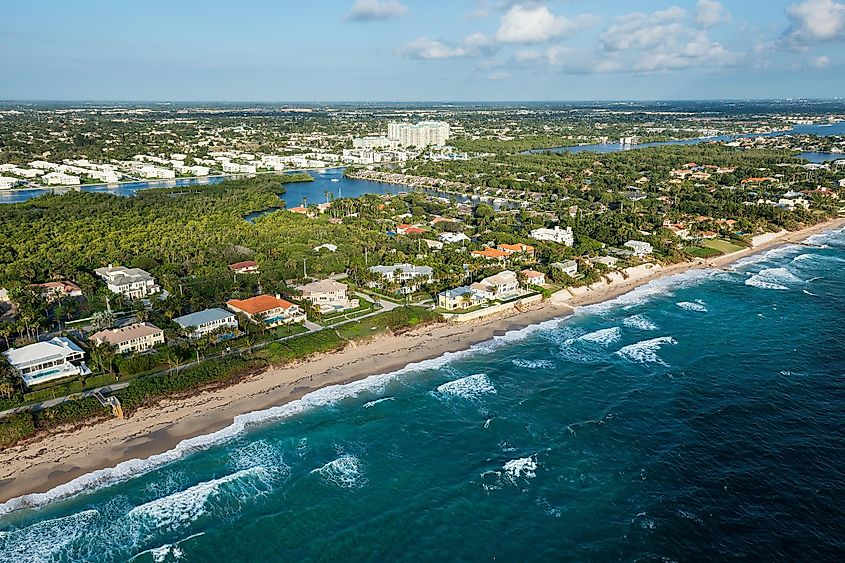 For whole family fun, a day spent at the beautiful Washington Oaks State Park is one of the most picturesque and beautiful places in the region. With its beautiful blooming gardens, the Park is one of the most relaxing, tranquil, and meditative places one can spend time at, all in the ambience of the hot Florida sun.
Gainesville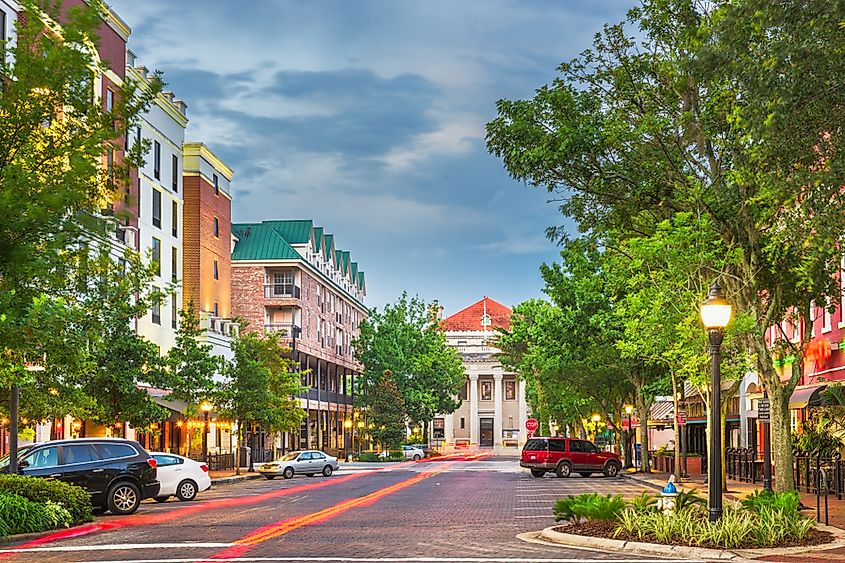 Established in the 1850s, the city of Gainesville serves as the seat of Alachua County and is North Central Florida's largest city. Now home to a population of just over 141,000 inhabitants, Gainesville is a modern city with wonderful historic roots. Site of the University of Florida (founded in 1853), the city is full of beautiful scenic views and parks and fascinating historic buildings.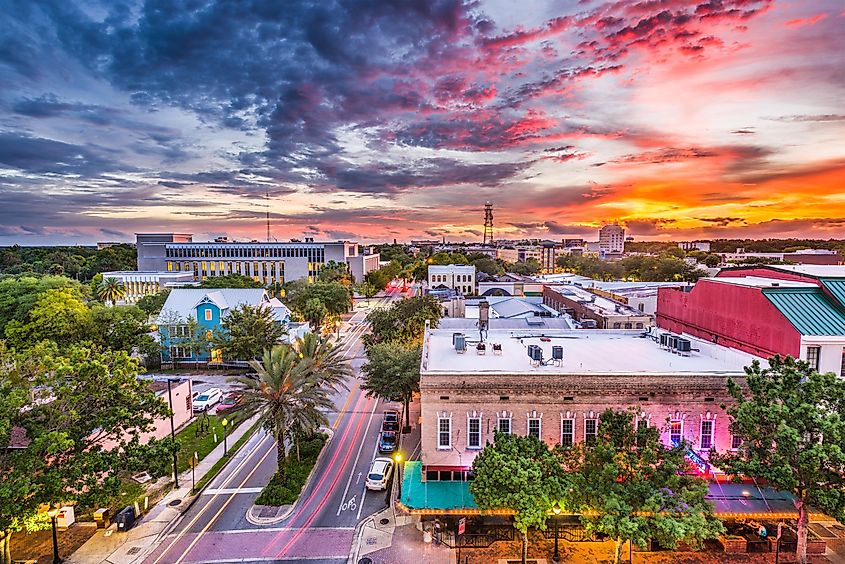 Visit such places like the Florida Museum of Natural History, the Devil's Millhopper Geological State Park (and its massive sinkhole), or the Kanapaha Botanical Gardens, amongst many others. Meanwhile at the hiking trails at Paynes Prairie, a sighting or two of wild hawks, bison and deer can all be observed in a pristine rustic setting. And of course a visit to the famed Devil's Den, a prehistoric underground natural spring is truly one of the most unique excursions for the truly adventurous tourist.
Ocala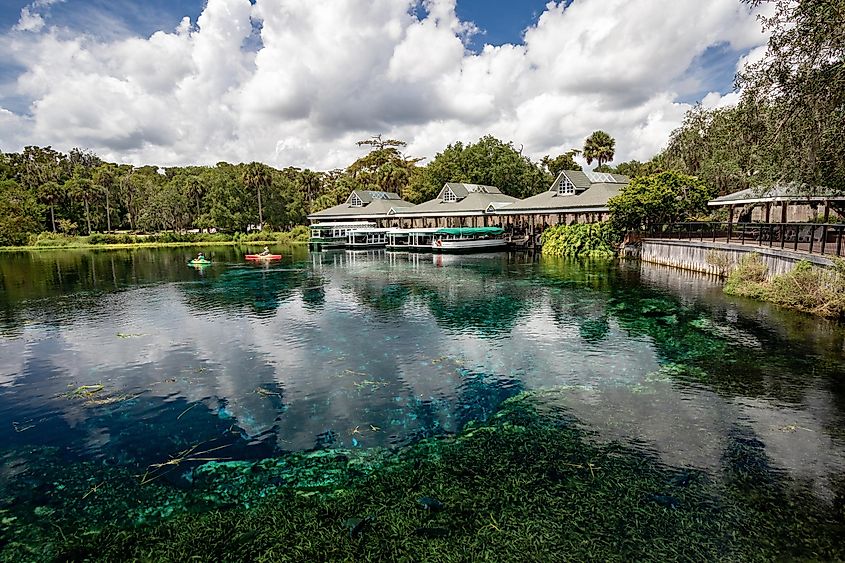 Seat of Marion County, Ocala is another historic town with some of the very best of Florida nature to offer its visitors and residents alike. Settled in 1849, tourists can travel back in time at the Ocala Historic District where many fine examples of Victorian style architecture are on display. Including a number of buildings on the National Register of Historic Places, history lovers will be sure to discover plenty of fascinating insights during an afternoon visit.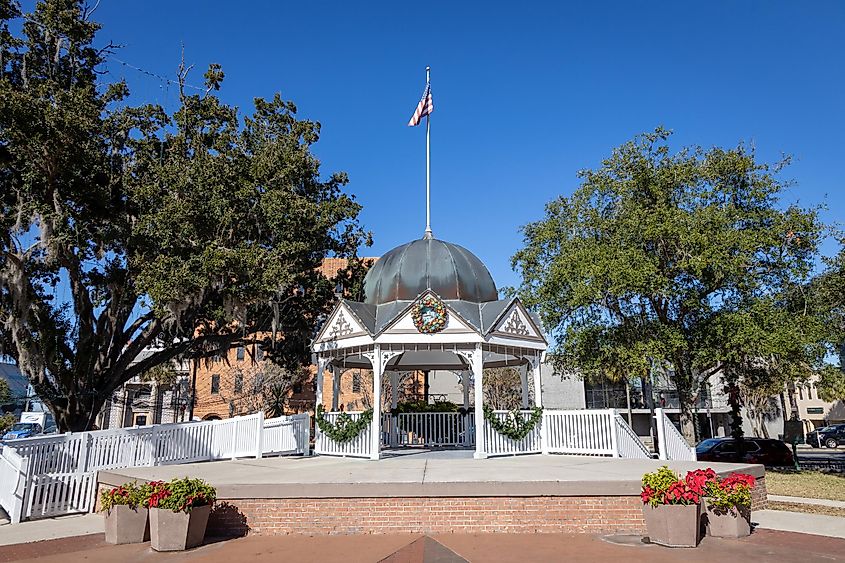 Meanwhile for the outdoors lover Ocala is indeed the place to be. Home to such destinations like the Ocala National Forest, Rainbow Springs State Park, and Silver Springs State Park, the awesome wonder of nature is on full display when visiting this town. At the Ocala National Forest alone nearly 385,000 acres of beautiful lakes, ponds and wildlife can be appreciated in a truly breathtaking ambience. In addition Ocala is the home of over 400 thoroughbred horse training centres and farms, where riding has become an essential component of the city's local culture.
Cedar Key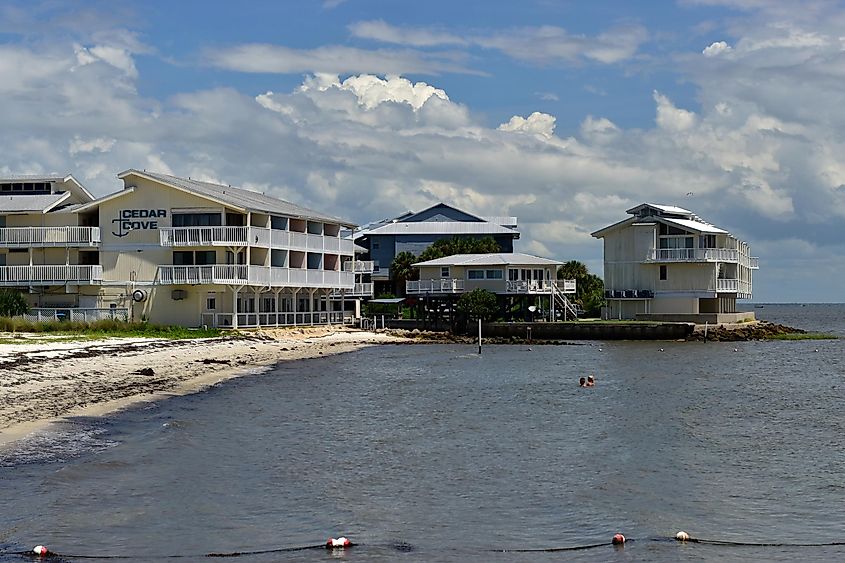 The small town of Cedar Key may only have a population of just under 700 residents, but this beautiful coastal spot is certainly worthy a visit for anyone in North Florida. Known for its hot summers and mild winters, Cedar Key's beautiful beach areas are ideal for anyone looking for optimal outdoor adventure. In addition to the swimming, sailing and of course sun tanning options available, many water sports like surfing are a popular activity here.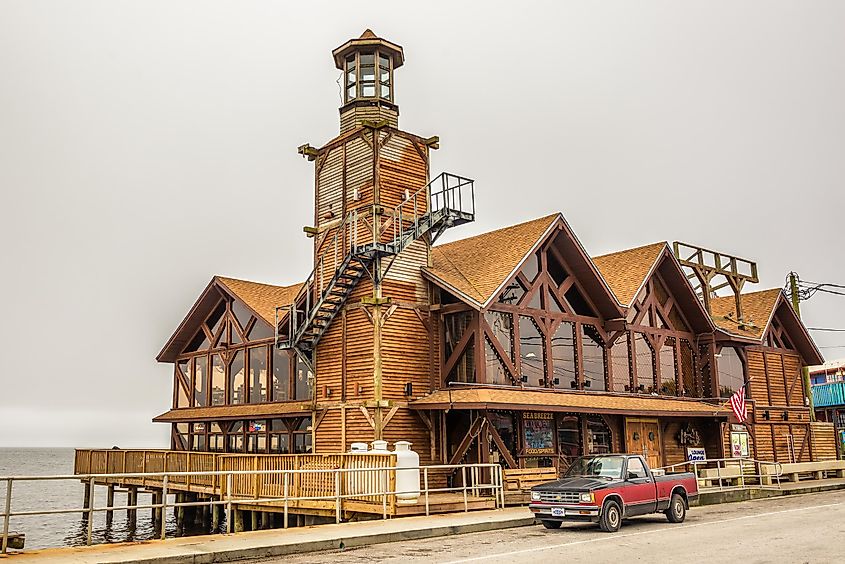 Meanwhile for the historically inclined, or for anyone looking to beat the heat and stay indoors, Cedar Key also offers a variety of exciting cultural destinations. Visit the Cedar Key Historical Society Museum or the Cedar Key Museum State Park, which chronicle the town's 19th century history and development or spend time at the town's historic district and marvel at its 1920s style homes.
North Florida does not always get the same attention as the Southern portion of the "Sunshine State", and yet it too offers plenty of reasons to want to visit and potentially live in. From the unique Panhandle region to the East Coast, North Florida has many beautiful sandy beaches, historic places of intrigue, and many stunning natural spots of wonder. Whether it is to discover the history of colonial America, taking in the sun, enjoying thriving modern city life or wildlife watching, these eight beautiful places in North Florida are reminders of the great diversity found in Florida outside its most well known Southern based cities.