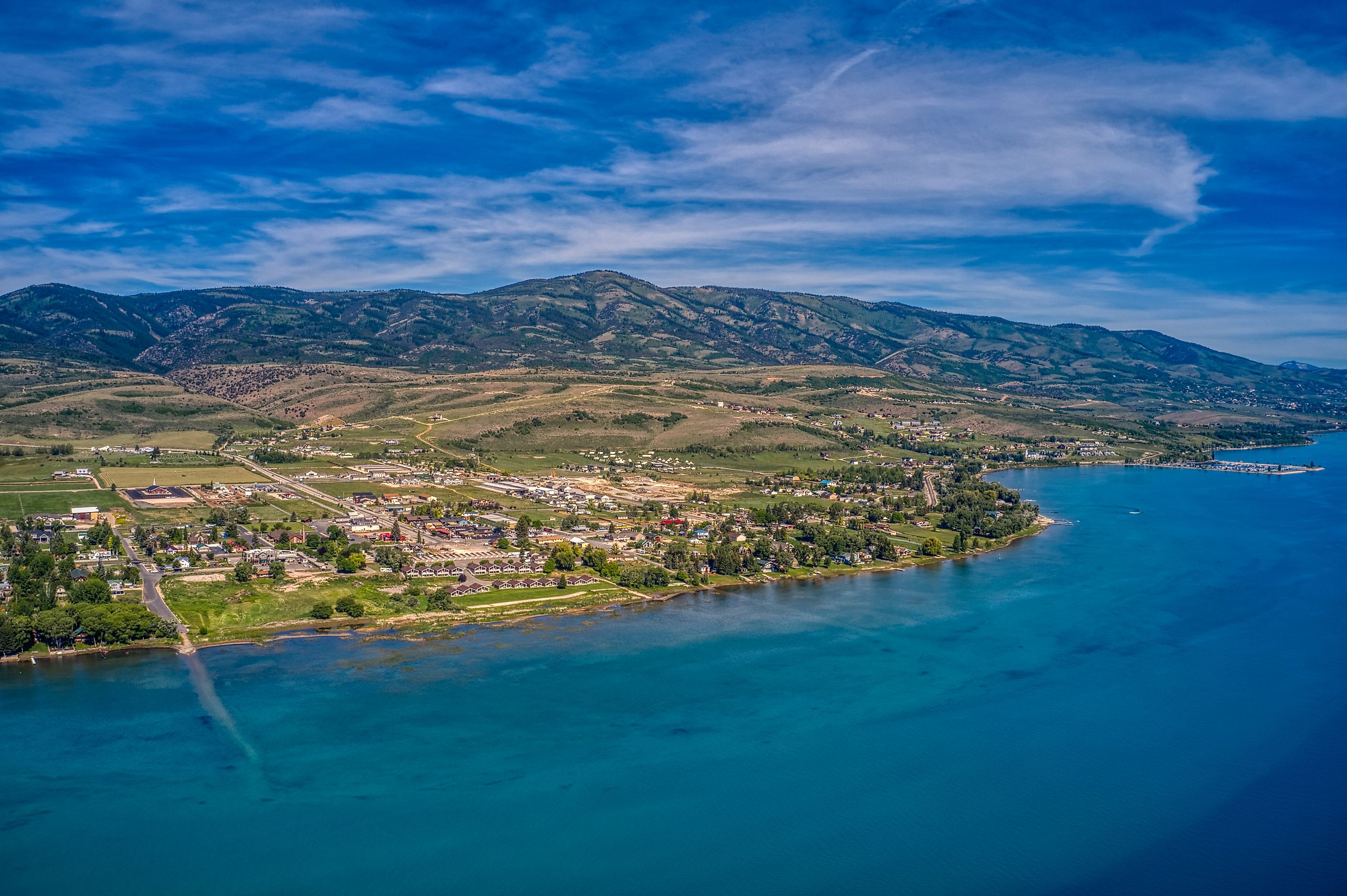 8 Cutest Small Towns in Utah
The "Beehive State" has been recently ranked as the fourth most beautiful state in the US. And if outdoor recreation is what one is looking for, no state can hold a candle to a state hugely famous for its spectacular red rocks. In this visual panorama are small towns spread out all over the state acting as access points from which to explore the breathtaking beauty of the 45th state. 
Midway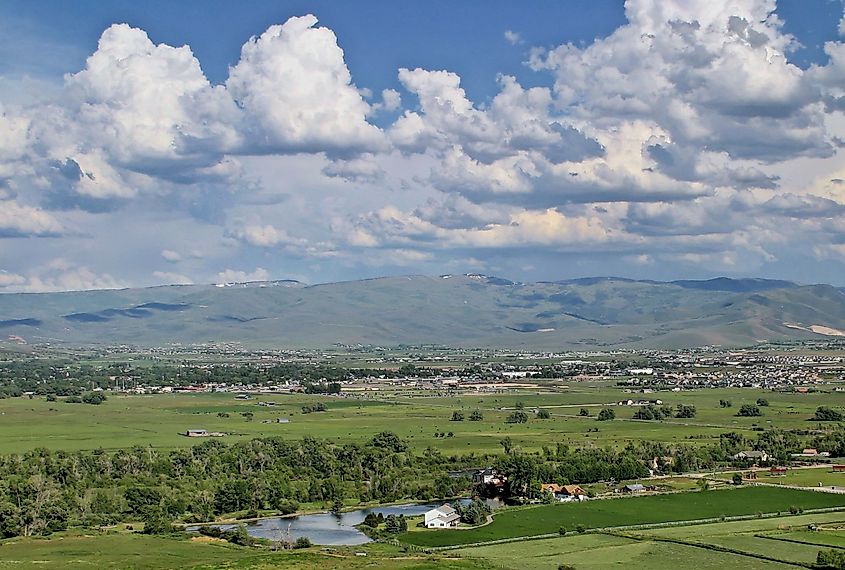 Midway is sometimes referred to as "the Little Switzerland of Utah." Temptingly curled up in the dramatic Wasatch Mountains, the 250-mile-long western limb of the Great Rocky Mountains, Midway will effortlessly cast its spell on any first-time visitor. Boasting a rich Germanic heritage, Midway is home to the Soldier Hollow Nordic Center, an impressive facility famous for having hosted biathlon and Nordic events during the 2002 Winter Olympics. At Soldier Hollow, Midway's visitors will enjoy some of the finest tubing, cross-country skiing, as well as delectable delicacies while taking in the picturesque views all around.  Also, located at 784 West Resort Drive, The Bakery At Zermatt Utah serves European-inspired gourmet pastries that are often an irresistible temptation.
Garden City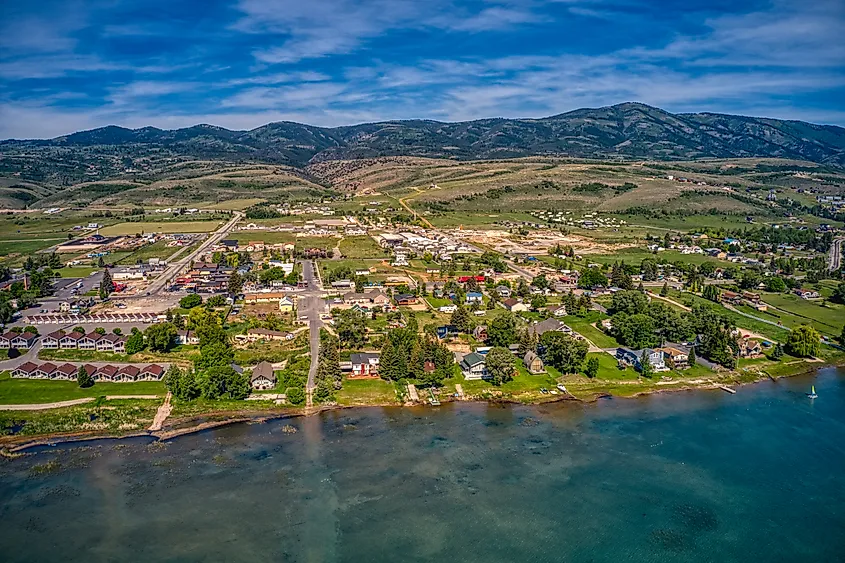 A city that is christened "Garden" conjures up in the mind a serene bucolic environment where someone can enjoy the scenes and sites of nature while listening to the heart flutter in its rhythmic intervals. Well, the city of about 600 is a little gem that often meets the idealized expectations of the mind. Nestled on the shores of Bear Lake, Garden City boasts a backdrop that is gasp-inducing. While Garden City boasts many outdoor attractions, Bear Lake is its defining feature. Nicknamed the "Caribbean of the Rockies," in reference to its lucid blue waters, the lake boasts some fine beaches ideal for a blue-space experience. Moreover, here's where one can enjoy the thrill of water skiing, paddle boarding, or just bobbing around —  and rippling through the calm, azure waters.
Moab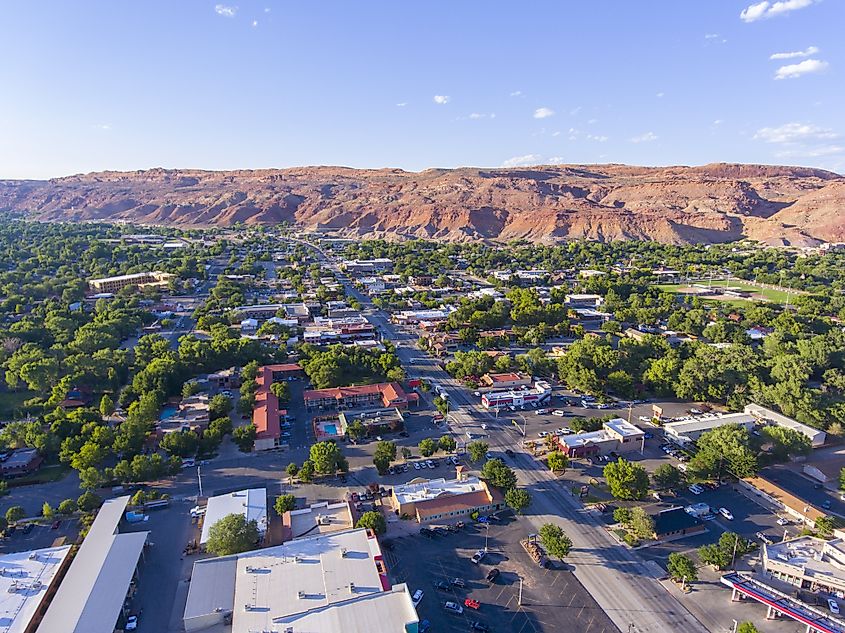 Moab is a city of about 5,000 whose small-town feel and laid-back ambience make it worth backpacking for. A drive to Moab involves meandering around rolling hills before a spectacular rockscape begins to dramatically emerge in the suntanned landscape, a tell-tale of what awaits in Moab. Nestled in the southeastern corner of the state, Moab's mind-bending landscape, dotted with deeply-hued sandstone rocks, is its most defining feature. Outdoor lovers should not miss the opportunity of exploring Arches National Park, conveniently located just about five miles north of the city. And while visitors can enjoy biking around the town's sculpted terrain, La Sal Mountains, Utah's second highest mountain range, is located about 20 miles from Moab and is a snow-capped marvel worth checking out.
Eden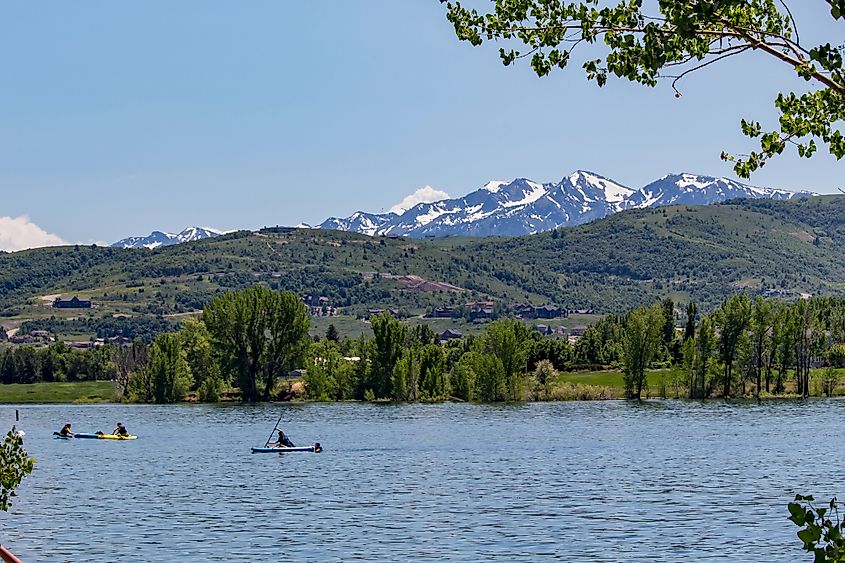 Boasting a name that is symbolic of paradise in the Christian tradition, Eden easily lives up to its billing. With a population of just about 700, Eden is a tiny town many have not even heard of. A one-time visit, however, will make one wonder why everyone is not singing about one of Utah's finest gems. Curled up in the picturesque Ogden Canyon, Eden is framed by grandeur and majesty on all sides. Aside from its breathtaking natural scenery, Eden is the gateway to three famous ski resorts. These include Snowbasin, Powder Mountain, and Nordic Valley, located 14.5 miles, 8.2 miles, and 3.8 miles respectively from town. Besides, Pineview Reservoir is a gorgeous manmade lake which offers several water-based activities as well as 360-degree views of the rolling hills around.
Mount Pleasant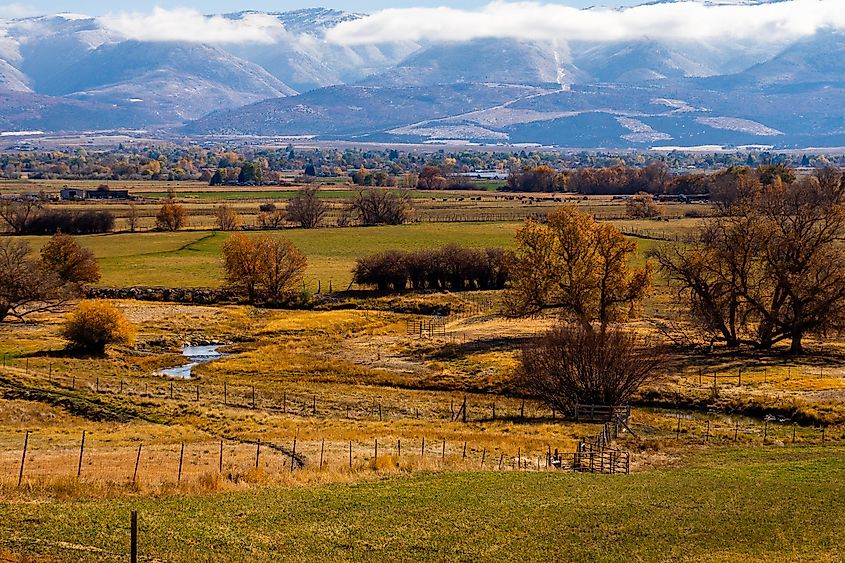 Hidden in Central Utah among dense forests, sparkling lakes, and regal mountains, Mount Pleasant boasts a pleasant environment visitors will enjoy spending time in. After arriving, one can check out Cavalier Pizza, located at 1050 State Street, and enjoy a sumptuous, thin-crusted pizza or a finely prepared barbecue chicken pizza—before stepping out to stroll through Mount Pleasant's charming downtown, a historic downtown district listed on the National Register of Historic Places. Mount Pleasant's downtown also boasts many eclectic art galleries and shops where one can find a handcrafted gifts designed by local artists. Established in 1859, today, Mount Pleasant boasts a population of 3,775 and is dotted with many historic buildings that date back to the 19th century.
Kanab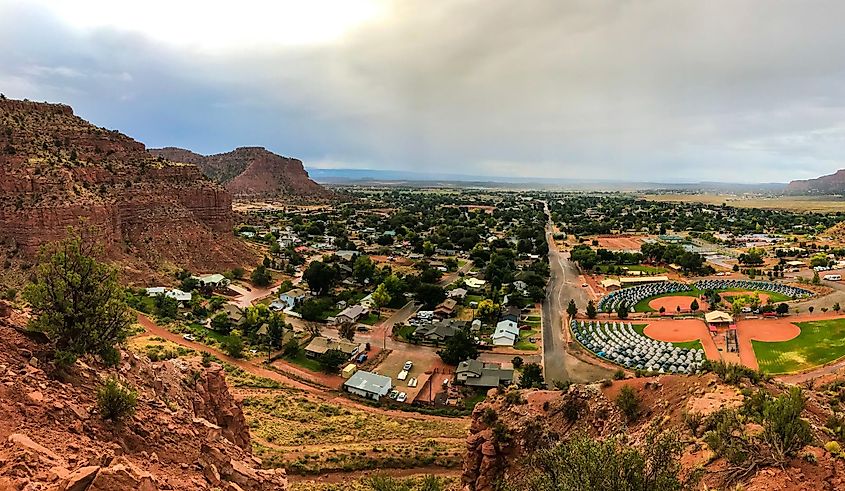 Whether it is the soul-stirring red dirt that is spread out around Kanab or the breathtaking backdrop that often makes visitors gasp in awe, Kanab is a small, charming town that punches above its weight. Nestled on Highway 89, about 75 miles east of Washington, Utah, Kanab is famous for its picturesque, red mountain landscape that features massive red-rock cliffs and spectacular mesas. The exciting thing about Kanab is that it is conveniently close to several incredible attractions such as Lake Powell, a famous water lover's paradise;  Grand Staircase Escalante, whose sandstone labyrinths offer some of the best hiking opportunities in the country; and Bryce Canyon, the largest collection of hoodoos in the world. For perspective, a hoodoo is a slender and tall spire of rock protruding from the base of an arid drainage basin or badland.
Huntsville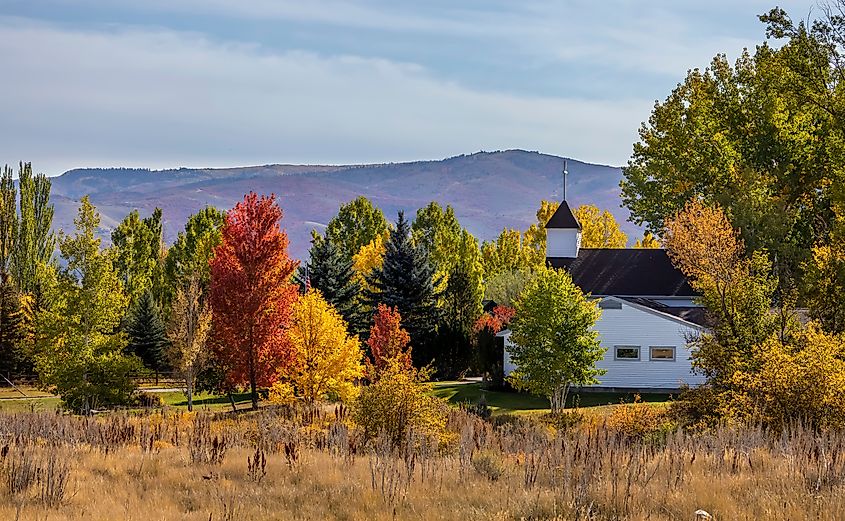 Not to be confused with its more popular namesake in Alabama, Huntsville, Utah is a small, charming town with only about 561, according to 2023 estimates by World Population Review. Anyone who cannot resist the allure of small towns will fall in love with Huntsville. The town is part of Ogden Valley, a high mountain valley and ski resort community in Utah's Weber County. Untsvile cuts the image of a peaceful, rural community and is perfect for those who want a secluded experience away from the sounds and lights of America's big cities. Founded in 1860, Huntsville boasts a charming downtown that has an impressive selection of restaurants, a library, beautiful parks—including the easy-to-access Town Park, sandy beaches, an ice skating rink, and even an observatory located at 198 South 7400 East at the Compass Rose Lodge.
Park City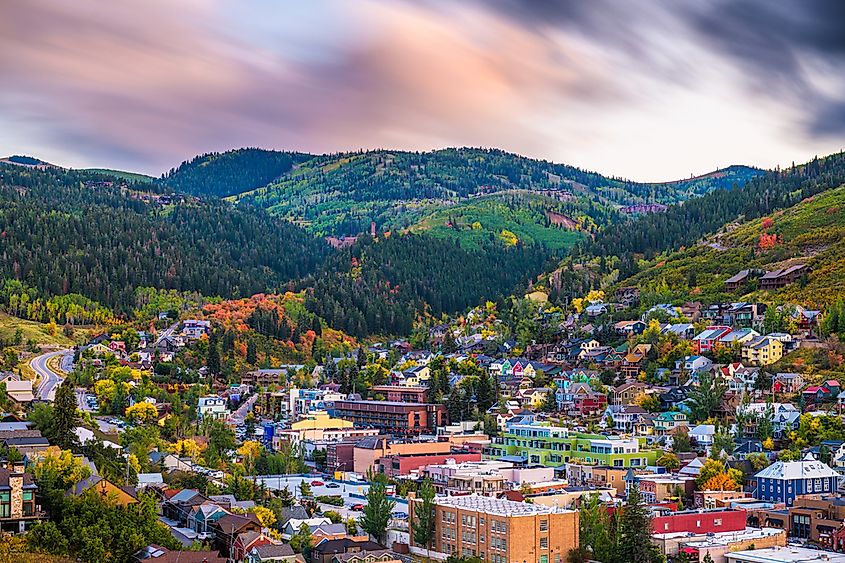 Once a silver-mining town largely unknown by vacationers, Utah's Park City has emerged to be among the state's most sought-after vacation destinations. After playing host to the 2002 Winter Olympics, Park City's reputation as a resort town is today firmly established. First-time visitors will be excited to discover that three mountain resorts, which are some of the most famous in the country, are all within an eight-mile stretch. Besides, Park City's walkable downtown, with its beautiful, Victorian-style architecture, will not fail to impress any onlooker. The city's downtown features several eclectic art shops and more than 100 tongue-wetting restaurants. For outdoor lovers, one can go hiking, biking, or just enjoy the view of wildflowers that dot the mountainous landscape.
The Takeaway
While beauty will always remain a matter of individual preference, there's no denying that Utah is among the most picturesque states in the country. This is all the more impressive since the Beehive State does not have as little as a mile of coastline. What sets Utah apart is its dramatic landscape. Some of nature's finest handiworks, including the Bryce Canyon, can only be found within the borders of 45th state. And all these can be accessed through several small, charming towns that dot the state's picturesque terrain. From Midway to Spring City, Utah's small towns travel the whole gamut.