Visiting small towns is a unique and wonderful experience. In Louisiana, this experience is especially enjoyable because of the state's diverse landscape, friendly locals, and interesting history. From the scenic swamps of south Louisiana to the rolling green hills in northern parts of the state, there are lots of charming small towns with something special for everyone.
Discover eight cutest small towns in Louisiana -- each with their own distinct personality and appealing buildings. Whether you're looking for local art galleries or outdoor activities like fishing or hiking, these quaint communities have it all! Take a look at some delightful discoveries hidden away off the beaten path in one of America's most beautiful states.
Abita Springs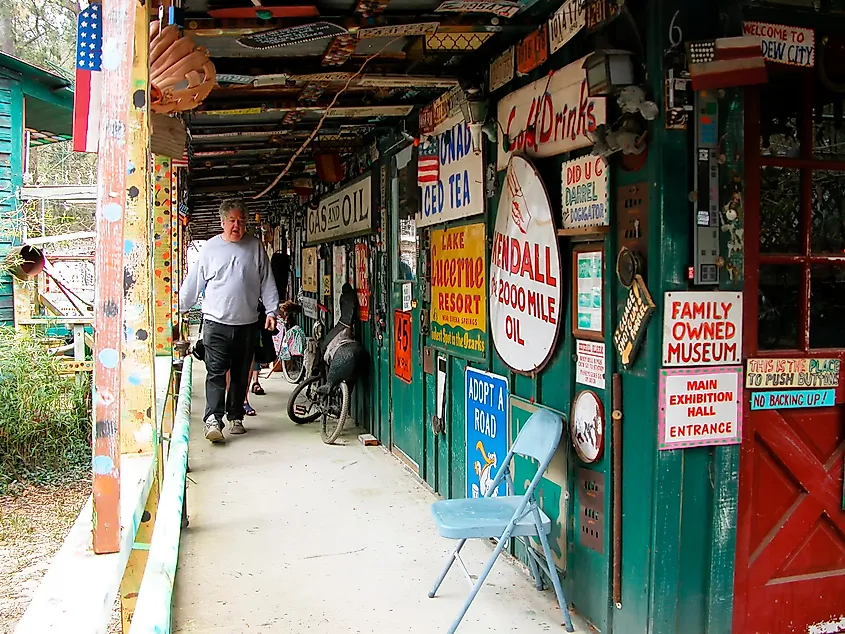 Abita Springs is truly a hidden gem in Louisiana. With a population of just over 2,600 people, this small town has so much to offer its visitors. Known for its unique local art and culture, Abita Springs offers an array of galleries and shops perfect for those looking to purchase one-of-a-kind pieces. Not to mention, it also houses the famous Abita Beer brewery, which draws many tourists each year.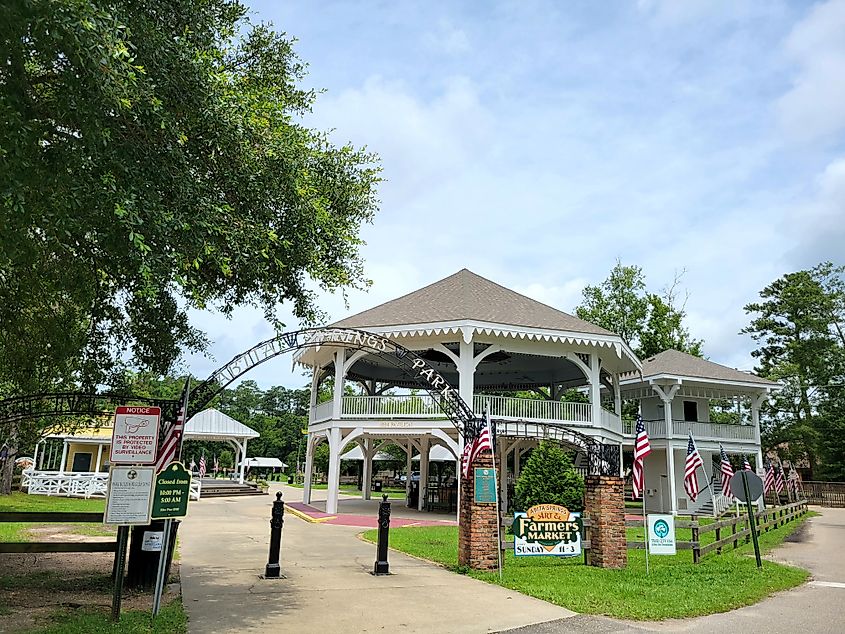 In addition to its art scene, there's plenty more to do in Abita Springs that will keep you entertained all day long. The Abita Mystery House is a must-see roadside attraction featuring an eclectic collection of oddities from around the world. Or if outdoor activities are more your style, nearby parks and trails provide ample outdoor recreational opportunities. If you're looking for some additional fun, every October Abita Springs hosts the annual Abita Fall Fest which has become a beloved tradition of the area. The festival includes live music, food vendors, art exhibitions and much more.
Grand Coteau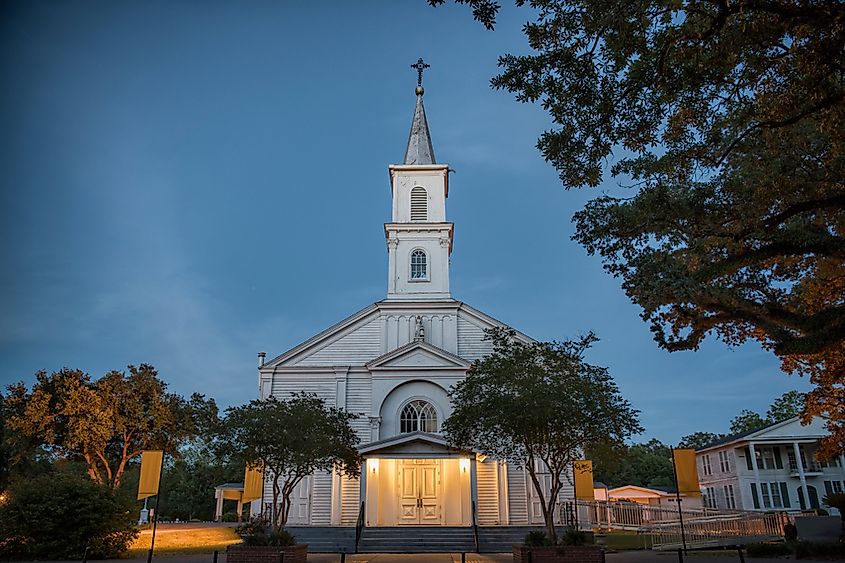 Grand Coteau offers a rich history and an array of attractions that make it well worth a visit. Located in St. Landry Parish, this charming town boasts several antebellum homes and buildings. The town also hosts several unique museums, including the Grand Coteau Museum and Cultural Heritage Center, which showcases the area's rich cultural history. Visitors can explore artifacts from all parts of the state.
Other attractions in Grand Coteau include St. Charles Borromeo Church, which is one of the oldest churches in Louisiana. The church has been beautifully preserved and is a popular destination for visitors seeking a more spiritual experience. In addition, visitors can enjoy the picturesque views around town, or take part in outdoor activities such as kayaking and bird watching.
Natchitoches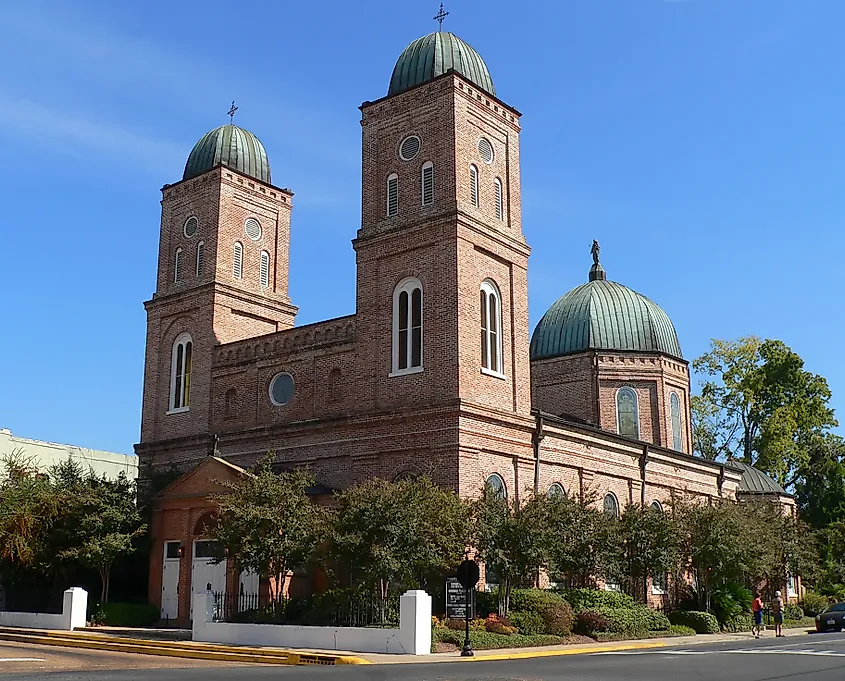 Located along the banks of the Red River, Natchitoches is full of history and fun things to do. The city is known as "City of Lights" because every Christmas season, its downtown area is lit up with thousands twinkling lights that can be seen from miles away.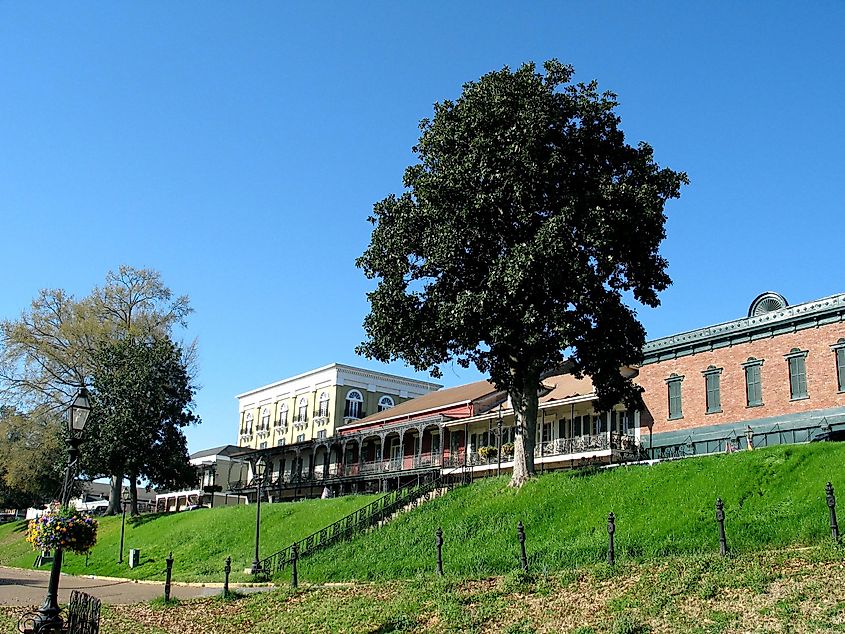 The town itself contains a variety of activities for visitors to enjoy, from taking a stroll along its picturesque riverwalk or visiting one of its many local shops and galleries. But perhaps most notably, Natchitoches is known for its delicious local cuisine -- particularly the famous Natchitoches meat pies. But it's not just about food and drinks in Natchitoches; the Historic District is a must-see for visitors, full of historic homes, churches, and buildings that offer a glimpse into Louisiana's past. The town was also featured in the 1989 movie Steel Magnolias, which showcased many of its iconic sites.
Leesville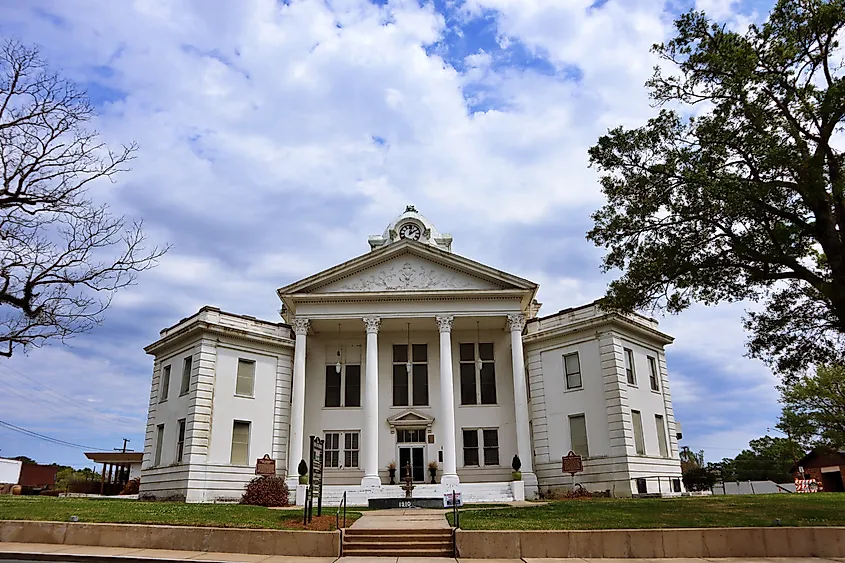 With a population of less than 6,000 people, Leesville is the perfect place for those seeking an escape from the hustle and bustle of everyday life. The nearby Kisatchie National Forest offers plenty of outdoor activities such as hiking, camping, fishing, and more to explore year-round.
The downtown area of Leesville is bustling with many shops and restaurants that provide delicious food and entertainment venues. The vibrant atmosphere makes it easy to explore the streets on foot or by bike and enjoy all that this quaint town has to offer. There are also several parks throughout the city where you can relax or take part in various recreational activities. Leesville boasts several historical sites, such as the historic downtown courthouse, which offers visitors an insight into the early days of this quaint small town. The public library is also a great place to visit for those who want to learn about the area's history and culture.
New Iberia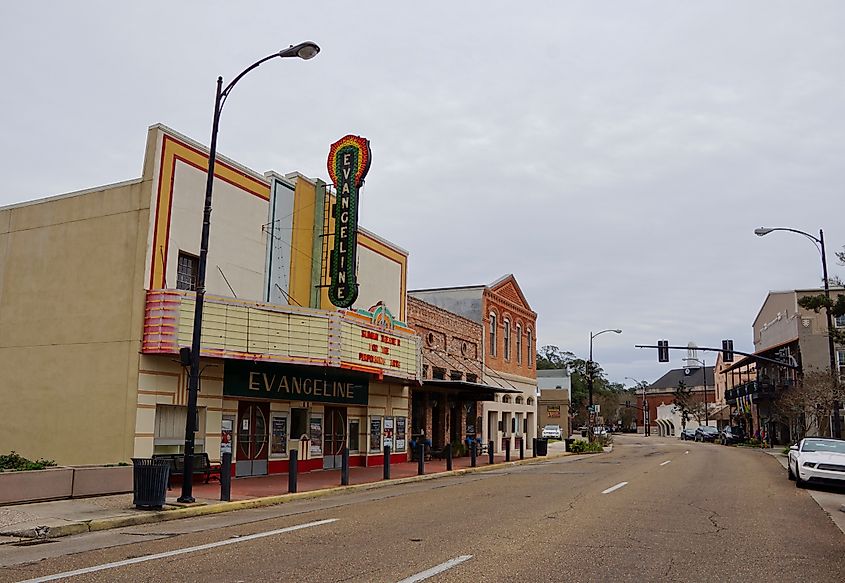 Nestled deep in Cajun Country, this charming town has a lot to offer visitors looking for an authentic taste of the local culture. From its picturesque Spanish Moss-covered plantations to delicious traditional Cajun cuisine, New Iberia offers something for everyone. For those wanting to explore history, a visit to the Shadows-on-the-Teche plantation is a must. This beautifully preserved antebellum home and grounds provide an interesting glimpse into what life was like before the Civil War.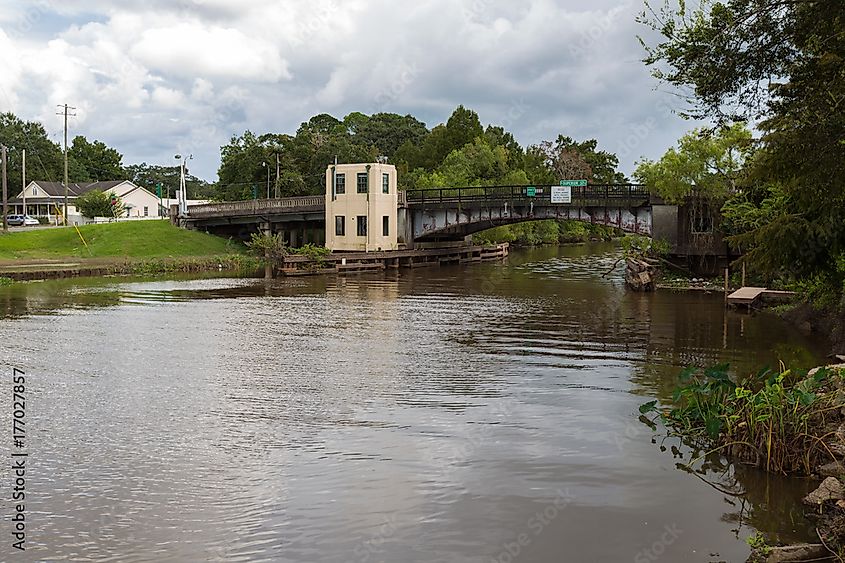 If you're a fan of good food, New Iberia is the place to be. With plenty of locally owned restaurants serving up delicious Cajun dishes, you'll find something to tantalize your taste buds. From jambalaya and gumbo to fried alligator and crawfish étouffée, there are so many unique flavors to try. If you want to get even more adventurous, rent a swamp boat and take a tour of the bayou!
St Martinville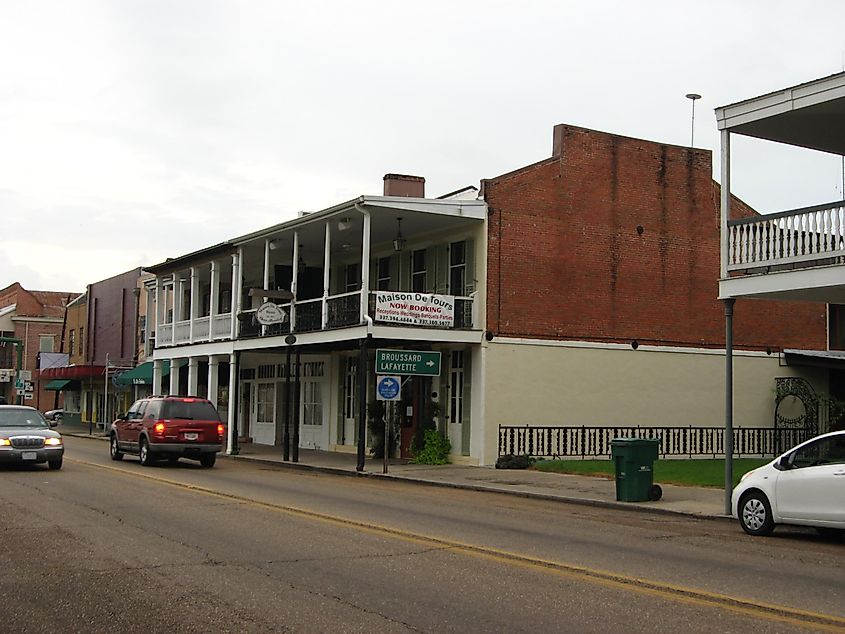 Located on Bayou Teche, this charming town offers a variety of attractions and activities to explore. Visitors can take in the breathtaking French Creole architecture, which dates back to the early 1800s, or visit one of the many museums and galleries scattered throughout. Wander along Bayou Teche and get a glimpse of local wildlife or explore some of the historic homes, churches, and buildings located within St Martinville.
The city also has many parks to enjoy outdoor activities like fishing, swimming, kayaking, and more. For a different kind of outdoor adventure, take a boat ride to explore the swamp or take a hike on one of the many trails in the area.
Breaux Bridge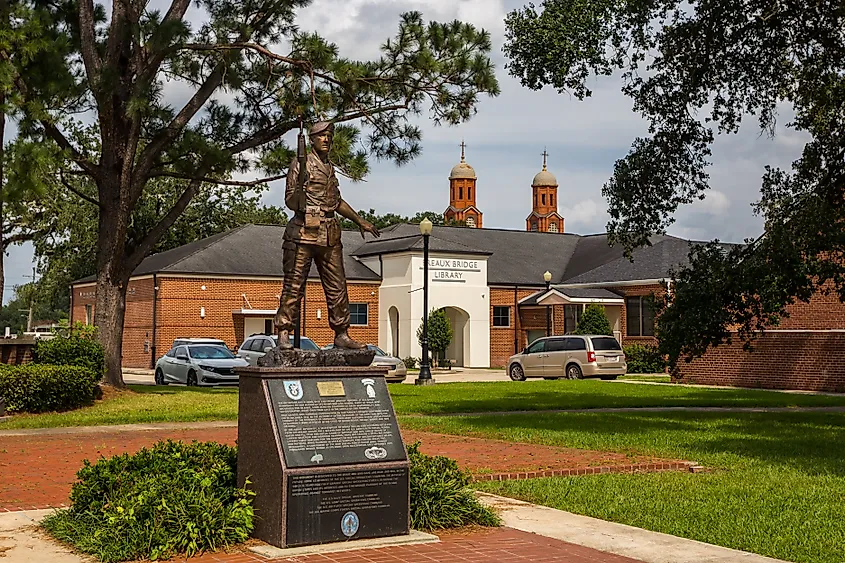 Breaux Bridge is a small town located in St. Martin Parish and home to the famous Crawfish Capital of the World. The most popular dish in Breaux Bridge has to be crawfish! Everywhere you look, locals proudly display signs with the phrase "Welcome to The Crawfish Capital of the World". Boiling up pots of juicy crawfish is a staple activity at any gathering or get together throughout the year, but especially during the annual Breaux Bridge Crawfish Festival. The festival hosts live entertainment and plenty of Cajun cuisine to try.
If you're looking for a unique experience in small-town Louisiana, then look no further than Breaux Bridge! With great food options, friendly locals, and lots of opportunities for outdoor activities, it is sure to be an unforgettable experience.
Covington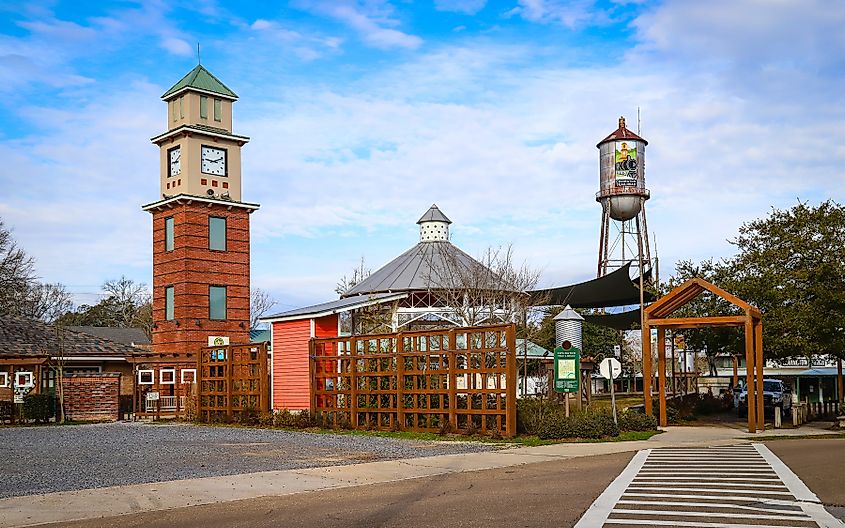 Covington is a small town located in St. Tammany Parish, Louisiana. With its historic downtown area, mom-and-pop shops, and peaceful ambiance, Covington is one of the cutest small towns in Louisiana. The charming town is well known for its unique boutiques and restaurants that line the streets of its downtown district. The culture and atmosphere are reminiscent of an old Southern town.  
The city also hosts many fun events throughout the year, including art shows, antique fairs, farmers' markets, and music festivals. If you love the great outdoors, Covington also offers plenty of opportunities for hiking, biking, kayaking, canoeing, and fishing. For those looking to explore more of the area, there are plenty of nearby attractions such as Lake Pontchartrain Beach and Bogue Chitto State Park. The town is also home to several schools, including St. Scholastica Academy, which has been ranked one of the best private high schools in Louisiana.
In Summary
Louisiana is truly a special place that you must visit and experience for yourself. From the captivating small towns to the vibrant Cajun culture, your exploration of this unique state will surely leave an unforgettable impression on you. So why wait? Start planning your trip to Louisiana right now and get ready for an immersive journey into its remarkable history, delicious cuisine, breathtaking architecture, one-of-a-kind entertainment, and so much more!