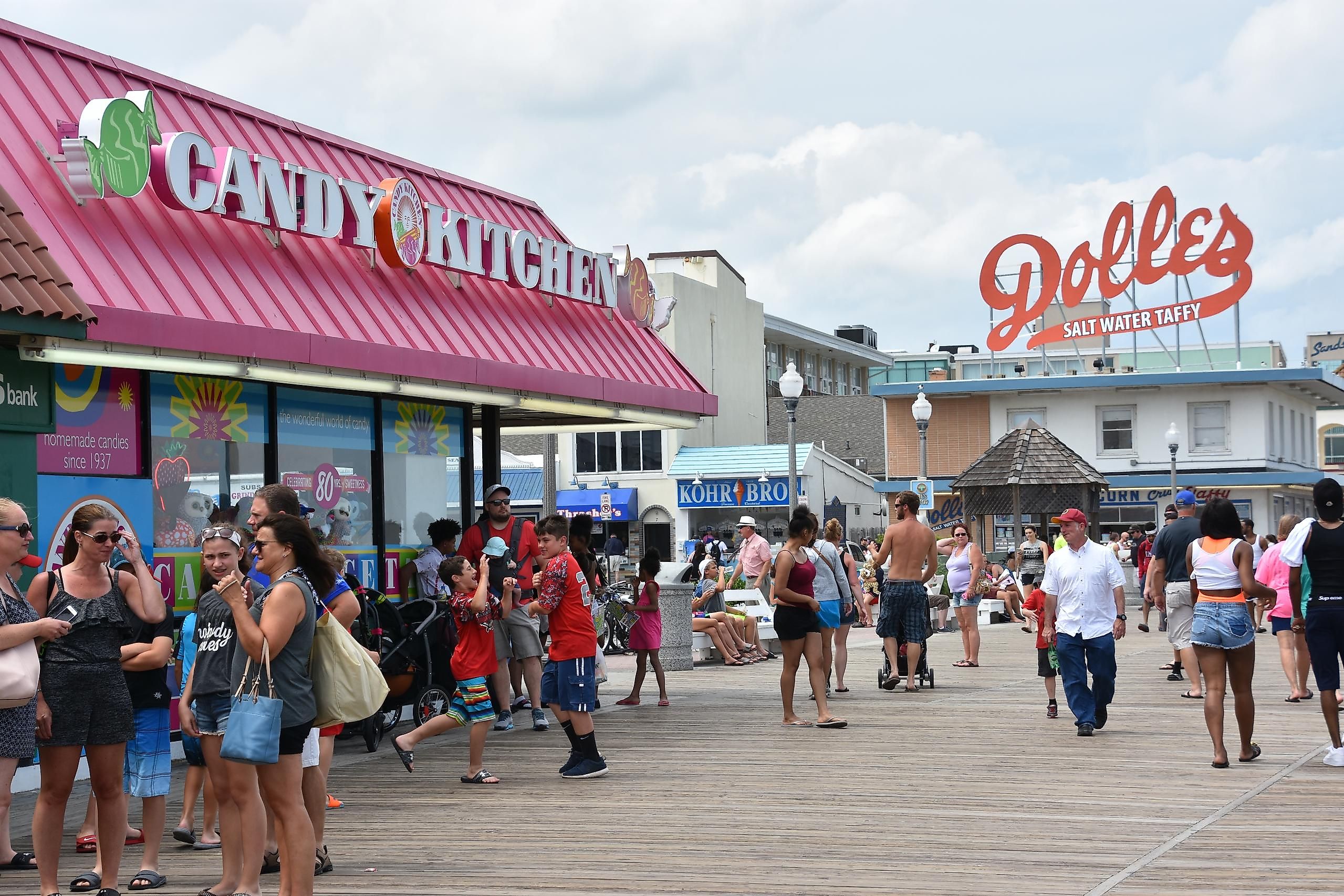 7 Small Towns in Delaware to Visit for a Weekend Getaway
Delaware, famous as the "First State" for its early bid for independence during the American Revolution, has drawn history lovers and sun-seekers to its shores for centuries. With past inhabitants, including Native American peoples, Dutch and English colonists, and even runaway slaves, Delaware's place in the history of its region and country is beyond dispute. History enthusiasts looking for a stimulating weekend should head to Delaware's smaller towns, where past stories and enduring traditions as a tourist and resort destination remain vibrant today. The state's parks, preserves, and beaches only make Delaware more attractive as a weekend getaway of choice. 
Laurel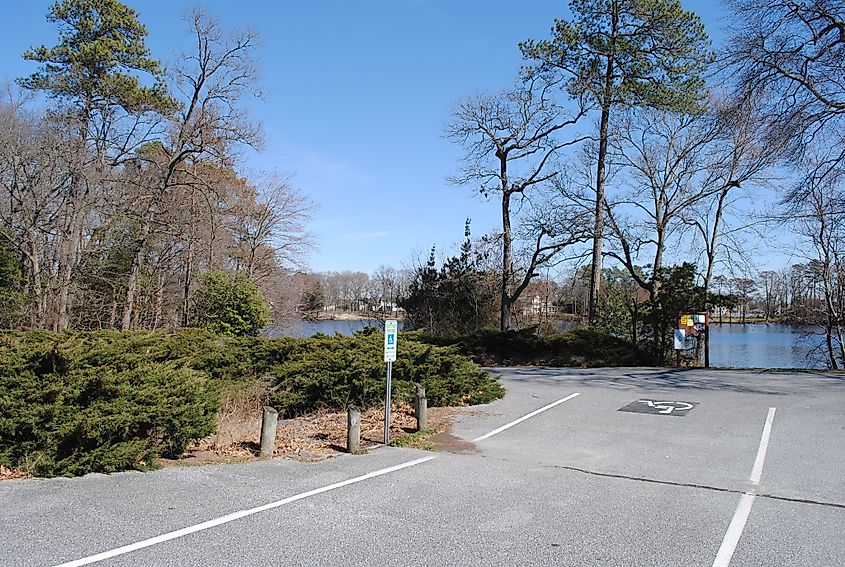 The town of Laurel, population 4,200, offers a rich display of the colonial history for which Delaware is famous. While the area saw Native American and European inhabitants long before the town's current form, planners organized Laurel at its current location, on Broad Creek in the southwest corner of the state, beginning in the 1790s. Laurel offers a high concentration of buildings on the National Register of Historic Places, not least is collection of sites that go by an unusual name: the "potato house." These places, a kind of barn used for storing Delaware's signature type of sweet potato, reflect the region's unique architecture, and a cash crop that dominated local agriculture for centuries. Laurel today has no fewer than ten potato houses — all of them included on the national register. For places to stay in Laurel, try the Relax Inn, or the Lakeside Motel near Records Pond. More options lie a few miles north in the town of Seaford. 
Bowers Beach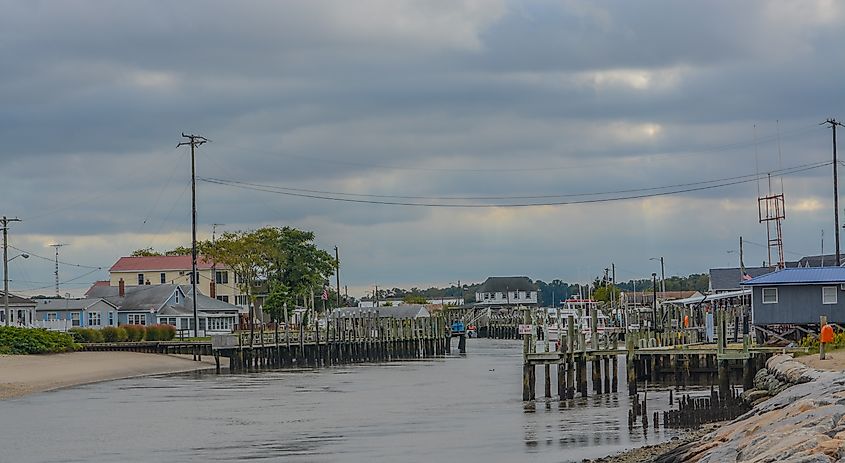 Known popularly as Bowers Beach, the town of just 300, is officially just called Bowers, and delivers all the mid-Atlantic beach charm that its name and reputation promise. The former fishing town's population swells in the summer months with beachgoers and vacationers of all kinds, but the small scale of Bowers Beach, especially in the off-season, offers appeal of its own. Nature seekers can go swimming, kayaking, and fishing, to name just a few of the local options. If the weather is too cold for outdoor fun, head to the Bowers Beach Maritime Museum: the site exhibits the seafaring history, artifacts, and the generations of those who made their living from the ocean — known as "watermen" — all from the Delaware Bay. Given the town's small size, hotel options are few, but accomodations abound in the towns of Frederica and Dover, each just a few miles away. 
Hockessin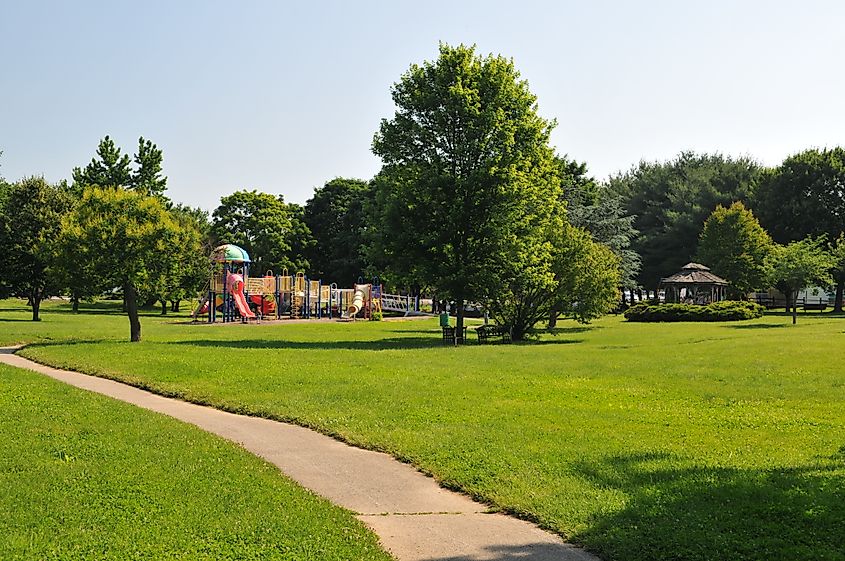 Hockessin, population about 14,000, stands in Delaware's northwest corner, bordering the state of Pennsylvania. First settled in 1688, the town draws nature enthusiasts to its Ashland Nature Center, with a locally famous habitat for butterflies. Other natural interests include Swift Memorial Park, a green space in the heart of town. For a place to stay, and a little romance, couples can spend the weekend at the Fairville Inn Bed and Breakfast or the Bancroft Manor Bed and Breakfast, both a few miles outside town.  
For history buffs or those traveling with children, Hockessin sits at one end of the historic Wilmington and Western Railroad, a rolling museum that carries riders the few miles from Hockessin to the town of Greenbank and back. Geography students should note that Hockessin lies along the Twelve-Mile Circle, an arc that marks part of the northern border of Delaware with Pennsylvania. The Twelve-Mile circle is the only round state border in the United States. 
Rehoboth Beach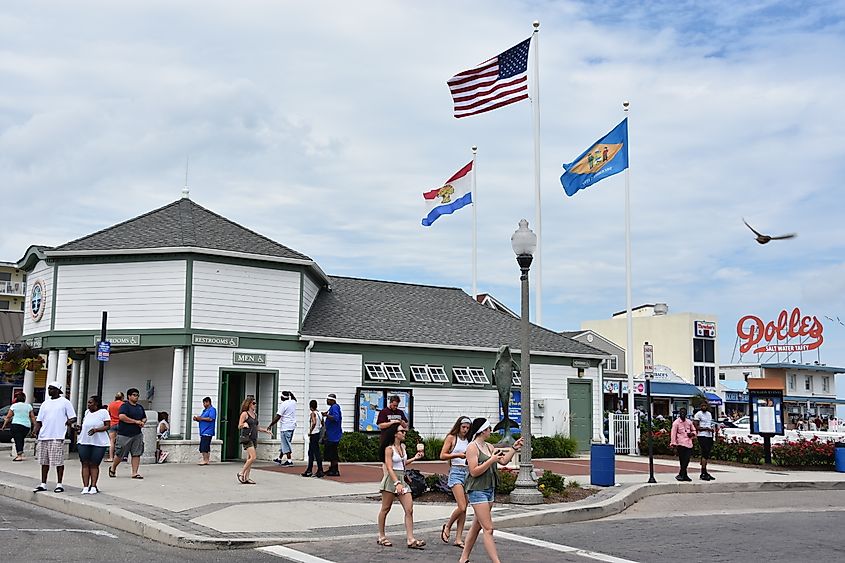 Rehoboth Beach, with 1,200 residents, welcomes thousands more visitors in warm months. The Atlantic coastal town is famous, in and beyond Delaware, as a beach destination of choice. Taking its name from the Hebrew term for "broad spaces," which appears several times in the Old Testament part of the Bible and reflects its founders' religious backgrounds, the beach town now welcomes a similarly broad variety of sun-seekers. A number of prominent families and individuals from mid-Atlantic cities maintain summer homes in town, including US president Joseph Biden. Rehoboth offers a famous beach boardwalk, first erected in 1873, which makes for a great stroll at any time of year. The walkway runs in front of the Boardwalk Plaza Hotel, a historic and highly-rated beachfront site, among myriad other options that serve the town's robust tourist traffic. 
Milford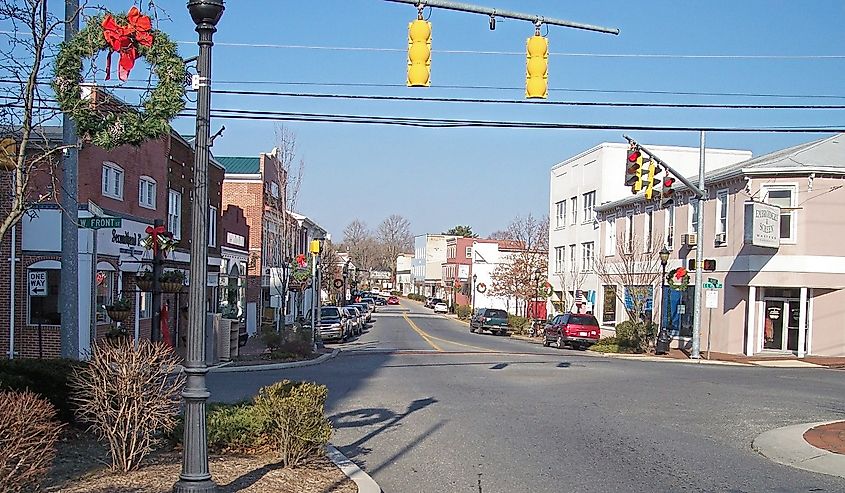 Inland from the Atlantic coast, the south-central town of Milford, population 5,400, offers a look at the state's past and present agriculture, as well as a shipbuilding industry that has long supported Delaware's sea industries. Sited on the Mispillion River, Milford offers the tourist a blend of its best, from the South Milford Historic District Walnut Farm — a symbol both of Milford's growing activity and its historic sites — to the broader historic district itself, which presents the visitor with Victorian buidlings in the Gothic Revival and Queen Anne styles. For more on the town's impressive past industries, head to the Milford Vinyard Shipyard, which sheds light on Milford's role as an inland hub of commerce. Accommodation options run from the Towers Bed and Breakfast, in a well-preserved historic house, to numerous types of chain-style hotels.  
Lewes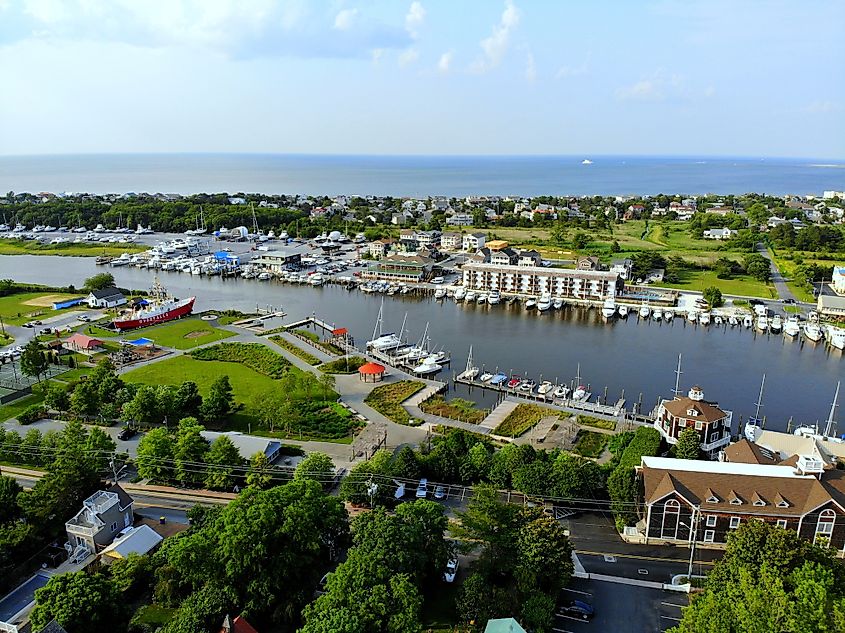 Lewes, a seaside address with 3,500 inhabitants, is Delaware's oldest town. Founded by Dutch whalers in 1631, Lewes' history still shines through some of its old buildings, namely the Ryves Holt House, which is the state's oldest building and was built in 1655. Lewes' Zwaanendael Museum and Cannonball House both carry the memory of Lewes' colonial and 19th-century past, the latter taking its name from a cannonball that lodged into a home during the War of 1812 — and has stayed there ever since. For a lighter program, head to Lewes Beach for some relaxation of the sand-and-sun variety. 
Seaford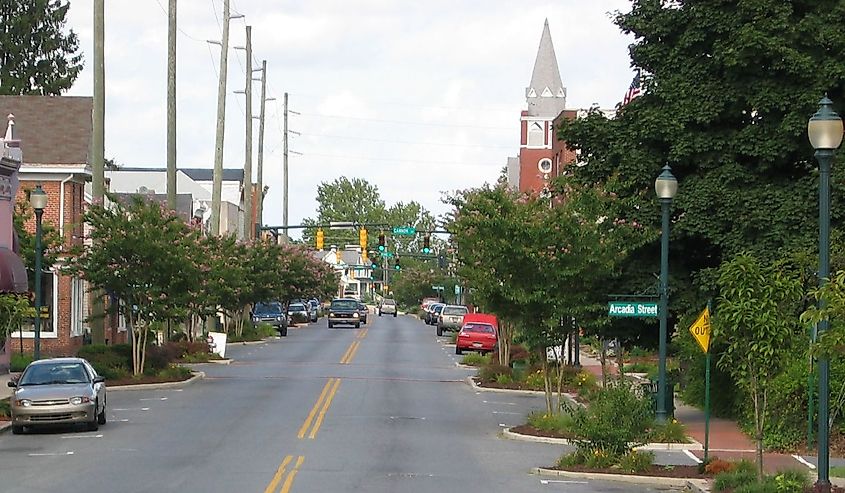 Seaford, population 8,500, lies inland along the Nanticoke River in Delaware's southwest. Originally part of the colony of Maryland, the town now blends its history with an abundance of parks and green spaces. The Seaford Museum traces its past as a stop on the Underground Railroad, which brought runaway slaves to freedom, as assisted by the legendary Harriet Tubman, who spent time in Seaford.
In more recent years, Seaford participated in the Delaware Main Street Program, a project that helped restore the historic centers of the state's important towns, and invested $1.5 million in tourist attractions of interest today. History buffs will like the Governor Ross Mansion and Plantation, built in the 1850s, which commemorates Delaware's agrarian and formerly slave-dependent economies. Nature lovers will likewise enjoy Phillips Landing Park  for its options in birdwatching, walking, and fishing, among other activities. Hotels include the Comfort Suites Seaford, but other choices run the range of tastes and budgets. 
Delaware's best offerings run through its small towns
Delaware may have been the first state, but it is has been working hard ever since to keep attracting visitors of all kinds. The state's famous beach towns, from Rehoboth Beach to Lewes, make the state an obvious choice for a weekend getaway. Inland towns bring their own charm, with places like Laurel and Milford promising a fascinating look at Delaware beyond the well-worn tourist trails. Whatever a traveler's tastes, they are bound to find a fascinating time for a weekend or more in Delaware's smaller towns.