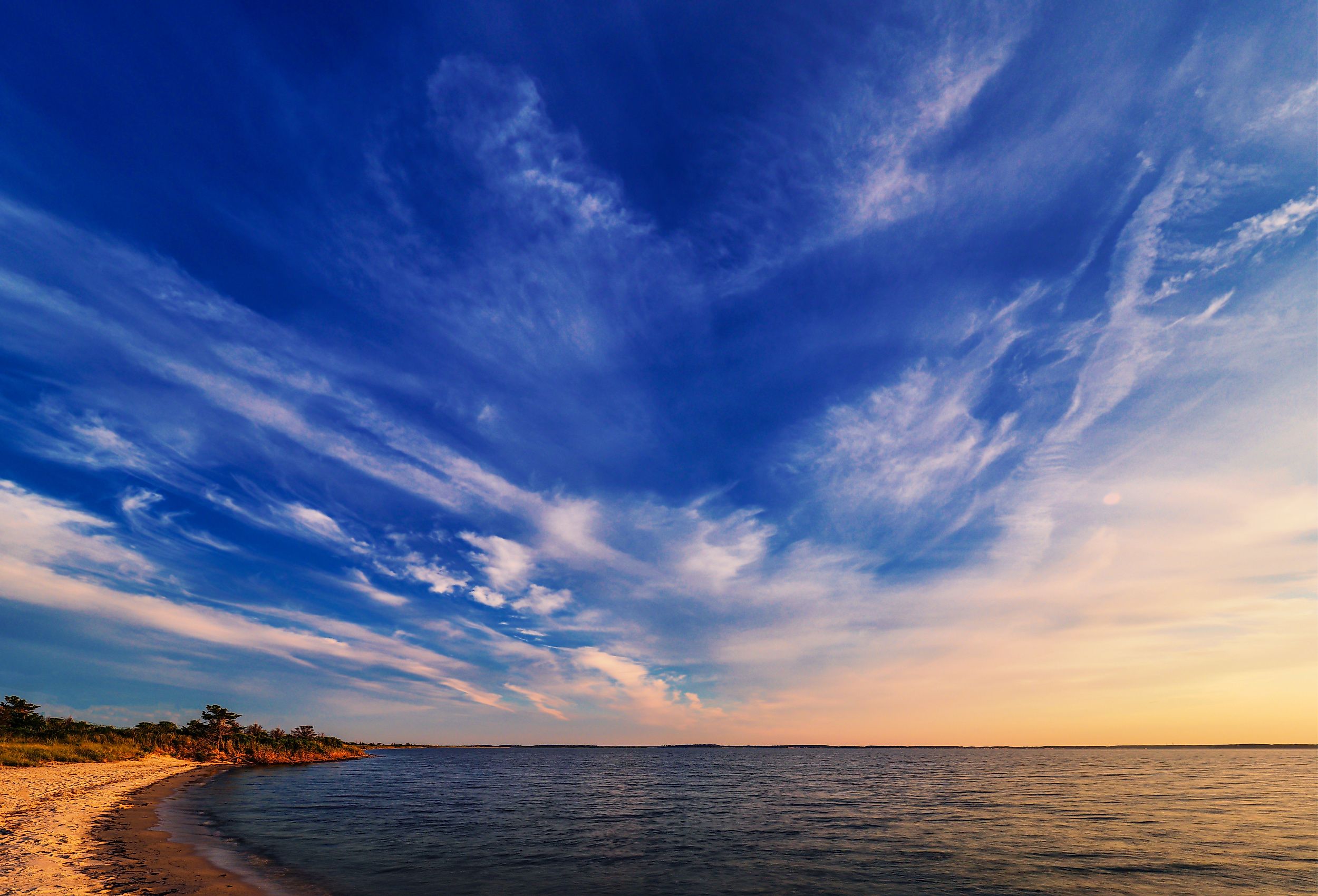 8 Most Underrated Towns In Delaware
A small state in Mid-Atlantic United States, Delaware boasts a plethora of bustling tourist destinations. Whether it is the rich history of Dover or the Christina River in Wilmington, many large cities draw in visitors from all over. Unfortunately, these spots often steal the spotlight from beautiful small towns in the state. However, with unique stories of their own, as well as some amazing natural and historical sights, Delaware is home to many incredible towns that are often overlooked.
Laurel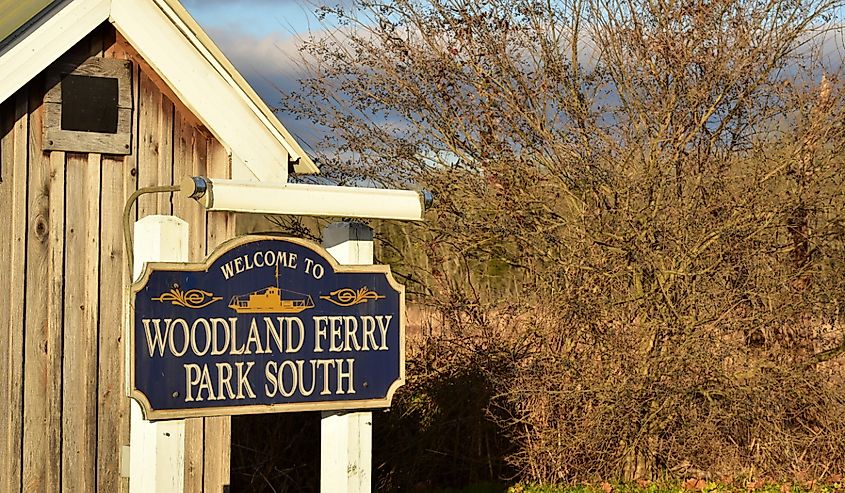 Take a step back into the past at the historic town of Laurel in Sussex County. Once the site of a Nanticoke Indian settlement, this town houses a rich past as a potato-farming town and free black community. Testament to this, history lovers can enjoy a plethora of historic buildings such as the Laurel Heritage Museum and Nanticoke Indian Museum. The Laurel Heritage Museum is located within the town's iconic train station and showcases a broad collection of artifacts, documents, and photos to learn about the town's past. Similarly, the Nanticoke Indian Museum is a blast to the past focusing on 8,000 years of Native American culture in the region. The museum has hundreds of Native American tools, weapons, and photos on display as well as cultural jewelry in the gift shop! Grab some interesting souvenirs to remember what you learned in town!
Home to a quaint population of 3,700, Laurel is quite peaceful with expansive natural areas. These spots showcase a combination of stunning waterside sights, amazing greenery, and rich wildlife. For example, the Trap Pond State Park is a 3,600-acre park housing one of the region's largest surviving wetlands. To this end, visitors can spend a whole day here enjoying camping, boating, swimming, or wildlife watching within an encompassing outdoor environment. Lucky visitors might spot a bald eagle or hummingbird which often flies near Trap Pond. End the day with a delicious meal at the local Abbott's on Broad Creek and travelers are sure to add Laurel to their top vacation spots in Delaware.
Rehoboth Beach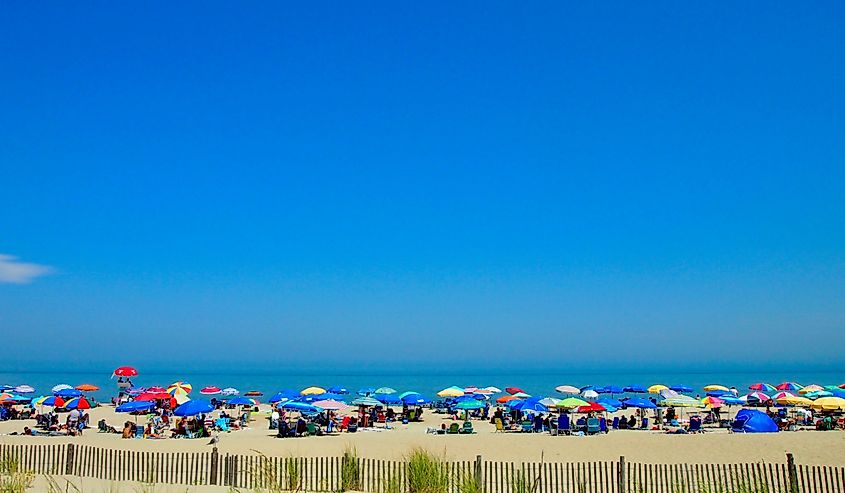 Step into Delaware's iconic coast at the scenic town of Rehoboth Beach. Located in Sussex County, the town boasts a massive 30+ miles of coastline filled with all sorts of engaging activities. A must-visit when in town is the Rehoboth Beach & Boardwalk. Featuring shops, eateries, games, and more, visitors can spend hours here without even noticing. After checking out the shops, set up a chair at the beach and enjoy some sunbathing along the crystal clear waters. If the coast does not suffice, visit Delmarva Board Sports for a more hands-on experience. Nestled behind the Bat Resort Waterfront Hotel, this place offers a comprehensive paddleboarding and kayaking experience including lessons for beginners. So, Rehoboth Beach has guests covered whether it is sunbathing along the beach or some extreme watersports.
While the waterside areas are idyllic, Rehoboth Beach also exudes vibrance and culture. Spread throughout town are all sorts of fun and quirky establishments which are fun for the whole family. For example, art lovers can head over to the Rehoboth Art League, an educational establishment where visitors can learn about and practice pottery, painting, and sculpting. If this is a bit too slow-paced, opt for the Funland amusement park instead. Filled with smiles and joyous people, this small area is a mix of waterside views and thrilling rides that are sure to get the adrenaline pumping. No matter how travelers spend their day, stop by Tanger Outlets before leaving for some discounted designer goods to take home!
Milton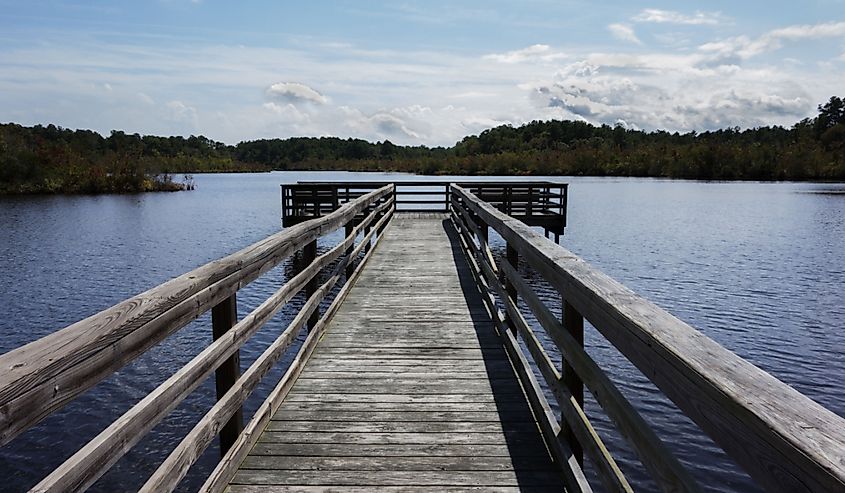 Home to a tight-knit community of 2,600, Milton is a peaceful town away from the hustle and bustle of urban life. The town boasts a safe environment and low crime rate which is bolstered by the hospitable residents. So, it is an ideal family destination with plenty of family-friendly attractions such as nature areas, historical landmarks, and delicious restaurants. A great spot to start is the Prime Hook National Wildlife Refuge which boasts 10,000 acres of nature and wildlife. Containing an array of biomes, the refuge supports more than 260 species of birds, mammals, reptiles, and amphibians which kids are sure to love. If not the local fauna, take in the flora at the majestic Lavender Fields Farm. Here, visitors find acres of bright purple lavender flowers which feel like a fantasy movie!
After indulging in the outdoors, head into town for some unique establishments. The Milton Historical District is the perfect destination for historical insight into the town. The district has more than 150 contributing buildings from the past three centuries. A key attraction is the late-18th-century buildings that showcase Gothic Revival and vernacular building styles. With so much history on offer, many people end up spending hours here and can tire themselves out with all the walking. Thankfully, Milton has a load of eateries that can get hungry travelers refueled! Po'Boys Creole & Fresh Catch is a place for seafood lovers. Or, grab some sandwiches on the go at the local favorite, Overstuffed Sandwiches. After recharging get back out and see all this town has to offer!
Seaford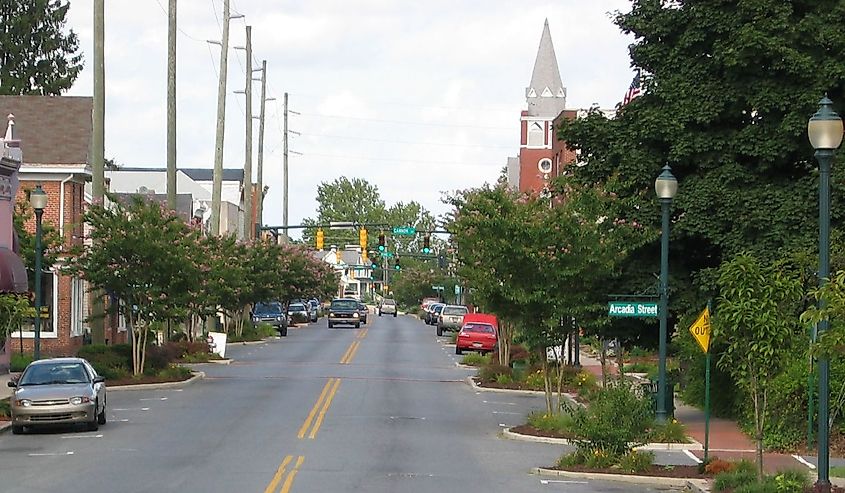 Testament to its name, Seaford is a lovely riverside town in Sussex County, Delaware. The small town of 7,000 is a wellspring of natural beauty featuring some of the best outdoor areas and activities in the state. One of the most popular spots in town is the Nanticoke River which provides a plethora of waterside sights that both locals and tourists enjoy. Head out on a small canoe or go for a walk along the Seaford Riverwalk for some fun under the sun. If visiting Seaford in July, the Nanticoke Riverfest is a must-visit event that takes place on the river. It features everything from fishing tournaments and boat races to food and drinks for a joyous time to be in town.
While the riverside activities are more than enough to prove why Seaford is underrated, the town also exudes a rich heritage. To experience this first-hand, check out some cultural attractions like the Seaford Museum and Ross Mansion. Located on High Street, the Seaford Museum is a historical structure with dozens of exhibits showing Nanticoke Indians, the local history, early agriculture, and even a nylon spinning machine. Similarly, the Ross Mansion dates back to 1859 and is a Victorian Italianate Mansion that once housed the Delaware Governor. If not experiencing learning about Seaford's past, another great way to take in the town's culture is by attending the local events. For music fans, the yearly Eastern Short African American Festival (AFRAM) is a great event to attend. Filled with friendly people, it boasts a collection of music, food, and arts for the perfect way to enjoy Delaware.
Bowers Beach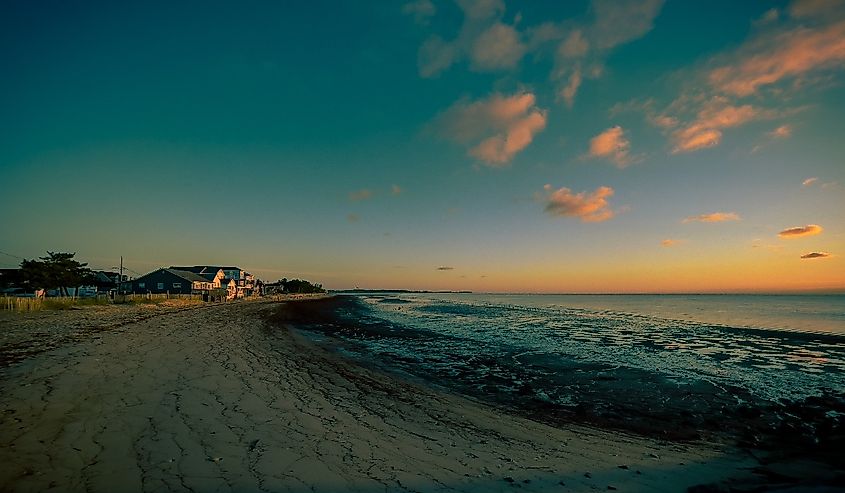 A short drive from the major city of Dover, Bowers Beach is a coastal retrieve in Delaware. This small town is home to less than 300 people offering a quiet and peaceful environment that many people overlook. Hidden in the shadow of Dover, this town is highly influenced by the coast and was once a major fishing town seeing hundreds of boats at a time. While the fishing industry has whittled down, the coast is now a great spot for activities like fishing, swimming, kayaking, sailing, and more. Simply stroll over to the public beach where visitors can relax encompassed by white sand, crystal clear water, and the bright summer sun.
A short walk from the beach and find the town to be quite relaxing with hospitable people all around. Whether visitors choose to stop at a gift store or grab a bite at a cafe, there is always someone to meet and strike up a conversation with. A great place that most people visit is the Bowers Beach Maritime Museum. Housing artifacts and items about Delaware Bay, local fishing, and the area's watermen, travelers will end up spending a whole day learning about the region's intriguing past. All in all, this underrated destination is the perfect getaway to cool off in Delaware.
Smyrna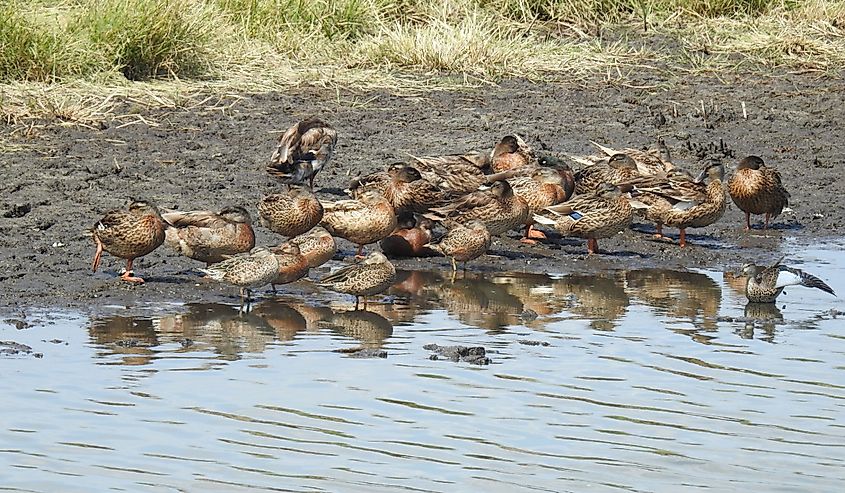 Smyrna is a laid-back town tucked away in northern Delaware. Unassuming at first, this town of 12,900 is a wellspring of culture whether this is in the form of history, art, or even food. With a past that spans more than 200 years, the town's historic downtown district is home to more than 800 historic buildings. From the 1773 Belmont Hall to the 1869 Opera House & Old Town Hall, there is no end to the momentous establishment to visit here. Apart from these, Smyrna also boasts many unique museums including the Johnson Victoria Museum and the Smyrna Museum. The Johnson Victoria Museum showcases one of Delaware's finest antique collections with speakers, furniture, instruments, and all sorts of quirky items. On the other hand, the famed Smyrna Museum is focused on the town's past with documents, artifacts, and items that tell the region's 300-year-old tale.
After having your fill of these historic destinations, perhaps it is time to get a bit more active. A great way to do this is by grabbing some drinks at the Painted Stave Distilling. This joint sells some of the tastiest craft beer, wine, and spirits in the country so visitors can bring some home to share! If interested in mingling with locals, the Blue Earl Brewing Company is a great place that serves beers on tap. This pub always has a lively aura and folks up for joyous conversations, perfect for meeting new like-minded people. So, when it comes to underrated towns, Smyrna is a cultural gem hidden from the spotlight.
New Castle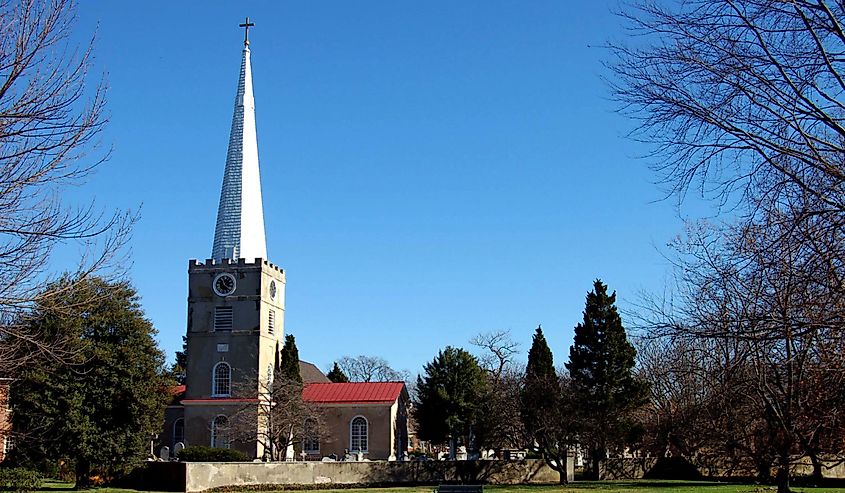 While there is a lot new about New Castle, the town is famous for its array of "old" attractions. First settled by the Dutch West India Company in 1651, this town is one of the oldest in the region with more than 350 years of history. Throughout these centuries, major events such as the Anglo-Dutch Wars, the Treaty of Westminster, and the Civil War made an impact on the town. To this end, there are plenty of historically significant sites that can keep you busy for weeks. Some of the most noteworthy are the New Castle Court House and the Immanuel Episcopal Church. Built-in 1732, the New Castle Court House was once the state capitol and the first court holding immense importance in the region. As of today, this building is used as a museum showcasing unique exhibits on topics such as the Underground Railroad. On the other hand, the Immanuel Episcopal Church is the oldest Anglican parish in Delaware having been built in the 1700s. This immense structure showcases beautiful architecture and is a monument to behold in town. While these sights are sure to amaze, New Castle also houses sights like the Old Library Museum, Amstel House, and Frenchtown Railroad Ticket Office so you'll never get bored of the past here.
Even with so much of the town focused on the past, New Castle still manages to maintain a happening environment with fun activities. Visitors can relax along Battery Park, a stunning park along the Delaware River. Combining verdant greenery and waterside sights with recreational opportunities like hiking, picnicking, and biking, it is a great slice of nature in town. If you're here with friends, Xtreme Zone needs to be on your to-do list. This fun place has go-karting, axe throwing, and VR simulators which are just as good as top-tier places. So, with the amenities of an urban hub combined with an involving history, New Castle is an idyllic town in Delaware.
Arden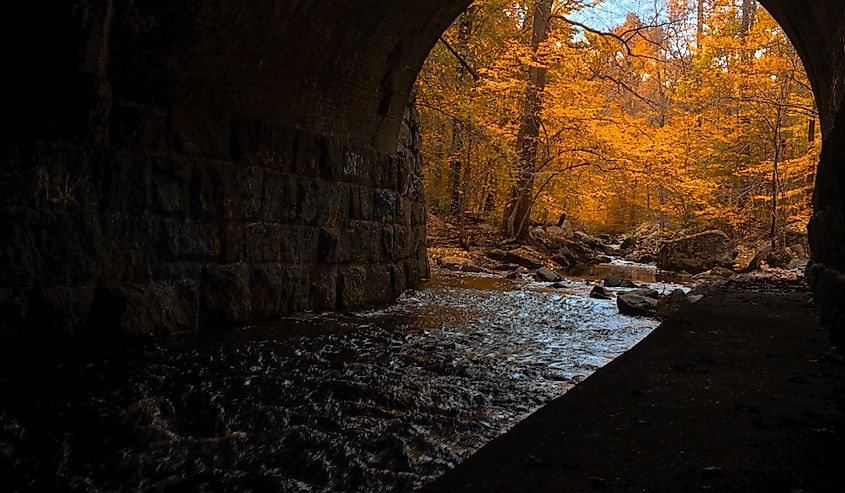 When it comes to underrated towns in Delaware, Arden is a name that has to be on the list. Founded in 1900 by the architect Will Prive and sculptor Frank Stephens, the town was designed on single-tax principles to be a utopian society. This involved many unique features such as land being available only on lease, a focus on craftsmanship, and an interest in artistic endeavors. While more than a century has passed since then, not much has changed in Arden thanks to which it is a hidden gem when it comes to Delaware's culture. To take in a unique appeal, the Oddporium and Shakespeare Guild are two amazing attractions. At the Oddporium, visitors here will find hundreds of occult items for sale like Ouija boards and embalming fluids which you can take back home! Or, the Shakespeare Guild is an outdoor theatre that presents live performances of Shakespeare's best plays. All in all, Arden is a lovely place that offers a few interesting spots combined with a peaceful retrieve from work and stress.
Conclusion
From amazing places to eat to 300-year-old buildings, visitors will find all sorts of amazing sights and activities in these small towns. So, instead of visiting the top towns of Delaware, try out some of these underrated towns for a mix of fun and peace. Just be sure to plan the trip well, as travelers might have to drive a bit further to get to certain destinations.