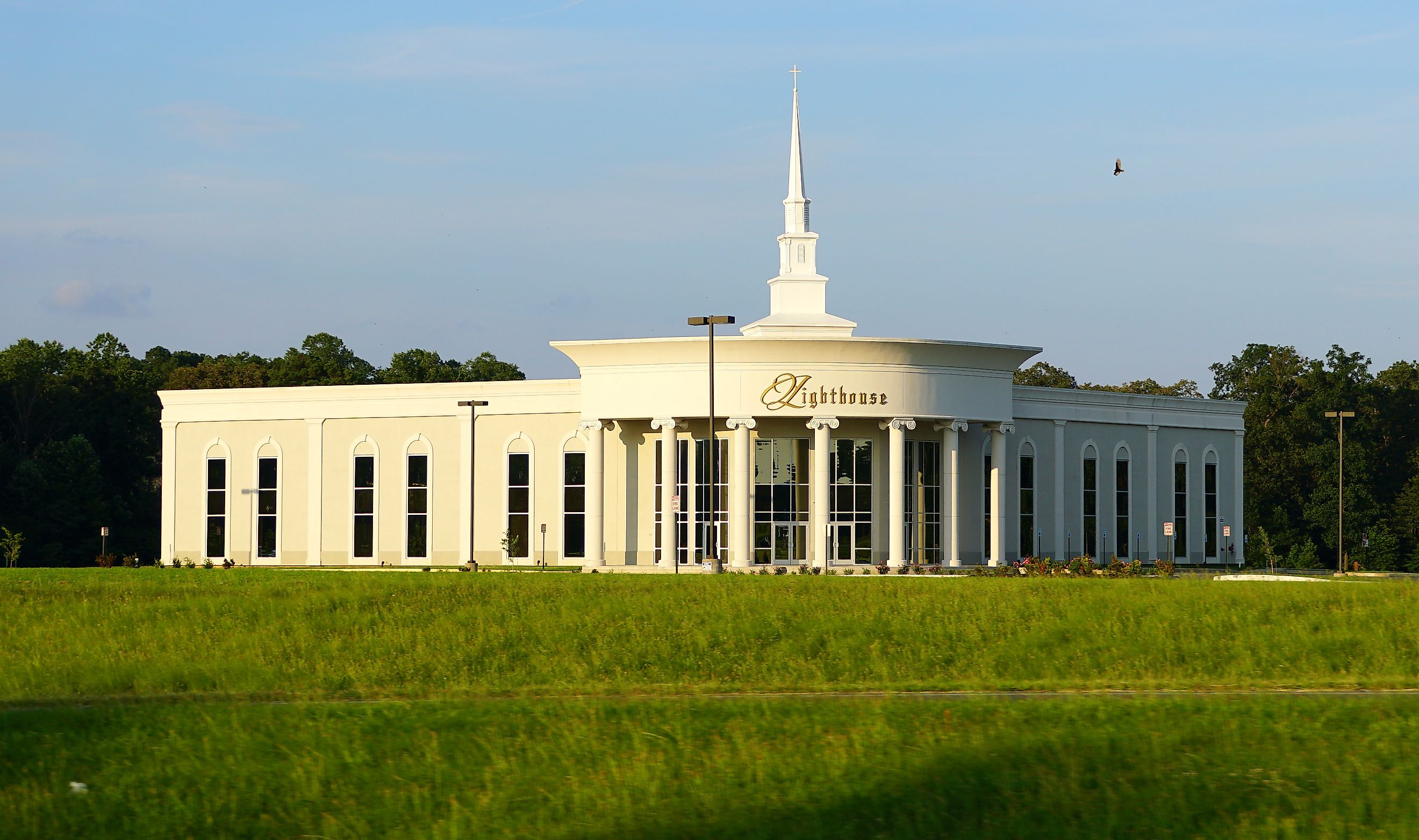 At the heart of the state of Delaware lies an exciting and historic city, Milford, and it is located in two counties at once, Kent and Sussex.
Geography Of Milford
One hour from Washington DC, Milford is located in the state of Delaware along the Mispillion River, which runs through the city. It has a total area of 9.87 square miles and an elevation of 3.96 m. It is part of the Dover Metropolitan Statistical Area. 
Due to the Mispillion River, Milford's climate is generally humid and warm, with January being the coldest month and July the hottest. Rain falls mainly in March, with an average precipitation of 4.51 inches and yearly average precipitation of 45.5 inches. Milford wears her whitest dress in February with an average of 5.4 snowfall inches and an annual average of 12 inches.
The best of Milford's natural beauty is preserved in Milford Neck, which contains small beaches and dunes, shifting shorelines, vast tidal marshes, island hammocks, swamps, upland forests, and open farmland. The 10,000 acres forested area is the largest in Delaware state and is a habitat for many species. The natural preserve is home to many animals, especially shorebirds. Workers at Milford Neck have essential jobs such as monitoring migratory songbirds, building forest habitats, and restoring wetlands.If you are looking for a swim or spending a relaxing day at the beach, you can head to many beaches and lakes that are in or near Milford, such as Slaughter Beach (don't be frightened by its name), Killens Pond State Park, Bowers Beach, Flower Beach, Delaware Seashore State Park, and the list goes on. 
History Of Milford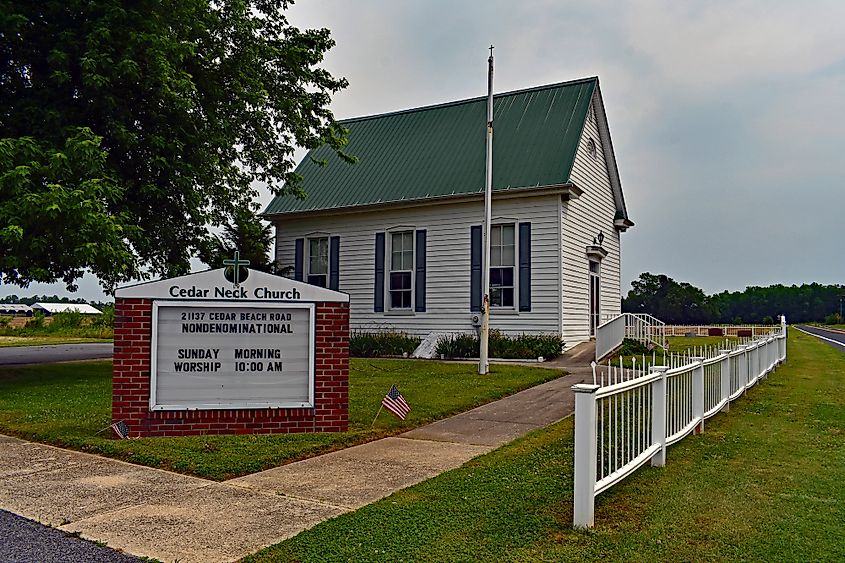 Milford is a historic city in Delaware that was created about 342 years ago by Henry Bowan, the first man who lodged there. It was initially settled by the Dutch in 1680 and was known as Mispillion since the Mispillion River divides it into two parts; north and south. Almost a century after its discovery, the residents built a dam, then homes and streets, ultimately leading to Milford's establishment. It was a bustling port town then. Its northern part became a gristmill and sawmill in 1787 and remains so today. As for Southern Milford, it was outlaid in 1819. Milford was the commercial center for much of southern Delaware's sizeable agricultural community in the 1900s.Many historic sites and buildings are worth visiting, especially the landmark Parson Thorne Mansion which dates back to the 1730s and is one of the 18th Century colonial mansions. Other churches and cathedrals are a must-visit in Milford, including St John The Apostle Catholic Church and Milford Church of God. The Vineyard Shipyard and Mispillion River Walk are both historic and scenic walking areas.
Demographics Of Milford
Milford is a diverse community of 12,278 inhabitants grouped as 62% White American, 26% African American, 0.6% Native American, 1.4% Asian, 0.3% Pacific Islander, and 4.5% from 2 or more races. As for the age groups, they have divided accordingly: 26.4% under 18, 44.3% from 18 to 64, and 20.6% 65 years and older.It is constituted of 51.17% females and 48.83% males. The population's median age is 38.3, with 36 for males and 39.1 for females.The overall marriage rate in the city is 46.5%, 32.6% never married, 11.85% divorced, 1.65% separated, and 7.35% widowed. 
Economy Of Milford
Milford's three top industries that offer proportionally fair wages in the city are Manufacturing, Retail Trade, and Health Care and Social Assistance and have an average of 4.95k employees. Other fields of work include Educational Services, Construction, Public Administration, Accommodation, and Food Services. But if you were seeking jobs with high-paying salaries in Milford, you should go for Information ($64,000) and Transportation, Warehousing, and Utilities ($53,281).Milford's Top Employers are Bayhealth, Inc, City of Milford, Dentsply Sirona, Inc, First State Manufacturing, Kent Sussex Industries, Inc, Milford School District, and Perdue Farms, Inc, Seawatch International, Inc.The median family income is $55,273, the household income is $52.576, and the average income of a Milford resident is $25,084 a year. 84.4% of the population is above the poverty level, while 15.6% are below the poverty level. The unemployment rate is 6.4%.
Tourism In Milford
The town of Milford has scenic views and is located along major waterways, making it an excellent place for fishing and boating. Playing golf, kayaking and canoeing are two of the essential outdoor activities in the town, along with other activities. The best places to indulge in such ventures are Delaware River Adventures, The Rookery South Course, and The Rookery North Golf Course.A unique and splendid building in Milford is the Milford Museum. It is a not-for-profit organization (free admission) located at 121 South Walnut Street in downtown Milford. The museum's mission is to promote the history of Milford and its surrounding communities as it explicitly exhibits the history of shipbuilding, Victorian silverware, and more at the exact location when it was first built in 1823. The building is a beautiful historical site with wooden floors and high ceilings. A new exhibition in the museum is the Thank You For Your Service, which aims to thank all the soldiers who served in the military from the Revolutionary War until now.If you were a lucky tourist, you would get the chance to participate in the Riverwalk Festival and the Bug and Bud Festival!
Other touristic attractions nearby are Milford Plaza, Killens Pond State Park, Cape Henlopen State Park, and Biggs Museum of American Art. The perfect places to grab a beer or taste local fresh fruits and vegetables are Mispillion River Brewing and River Walk Farmers Market.Taking photos with the Downtown boats, exploring the local art scene, eating at a neighborhood restaurant such as Bibi's restaurant or Abbot's Grill, and renting a bicycle should be additional points on your to-do list.