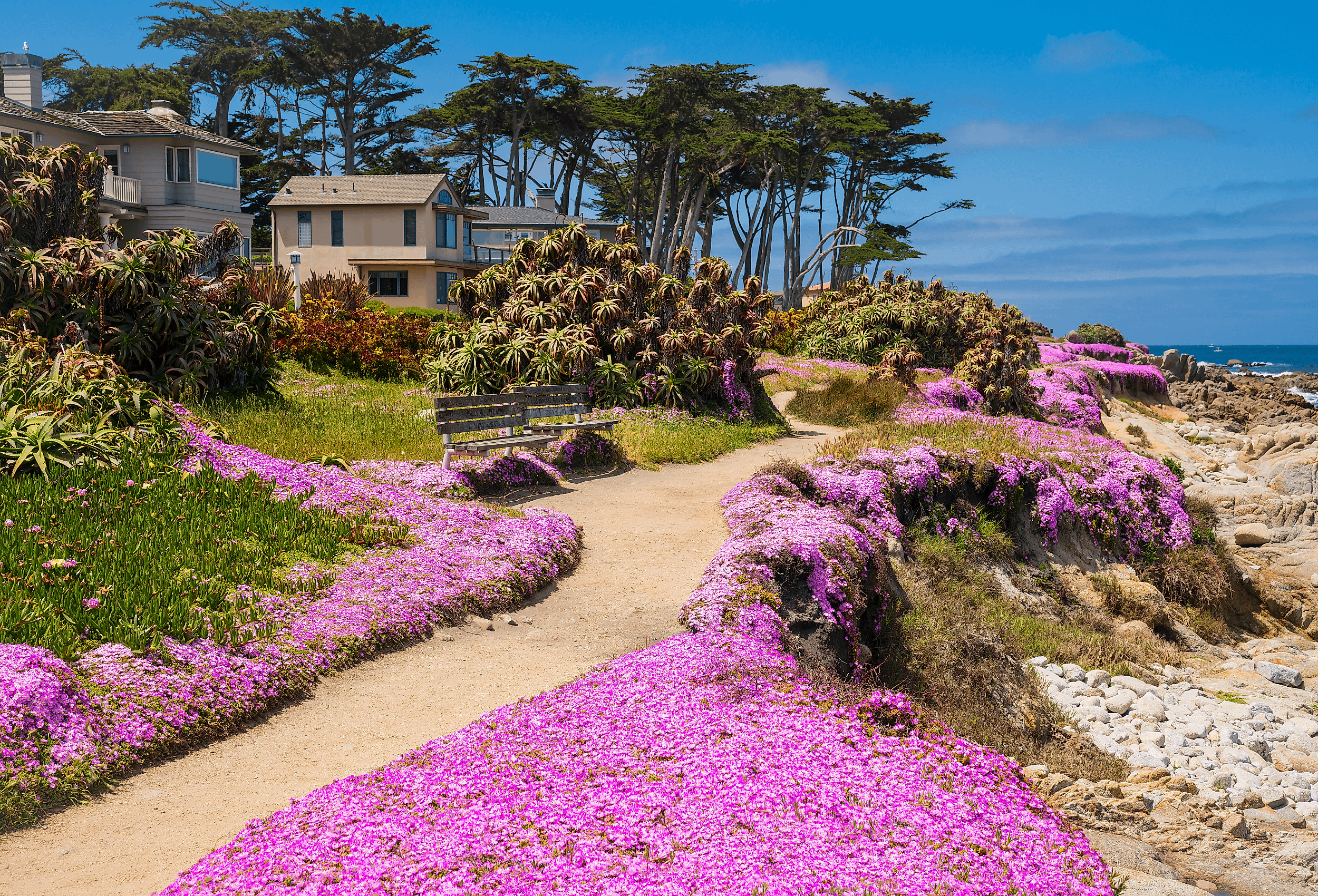 7 Prettiest Towns In California
While some may associate California with fame, fortune, and sunshine, there is so much more to this amazing state than just Hollywood glamour, if you know where to look. With its diverse geography, from the Sierra Nevada and across the Great Valley to the Pacific Coast, the Golden State might just be one of the most unique places in the world. Home to several picturesque small towns, travelers who are looking to take it slow and get off the beaten path will find exactly what they're looking for here. From the beach views and fairytale cottages of Carmel-by-the-Sea to the ancient volcanic rocks in Morro Bay, California serves up some of the prettiest towns in the country.
Carmel-by-the-Sea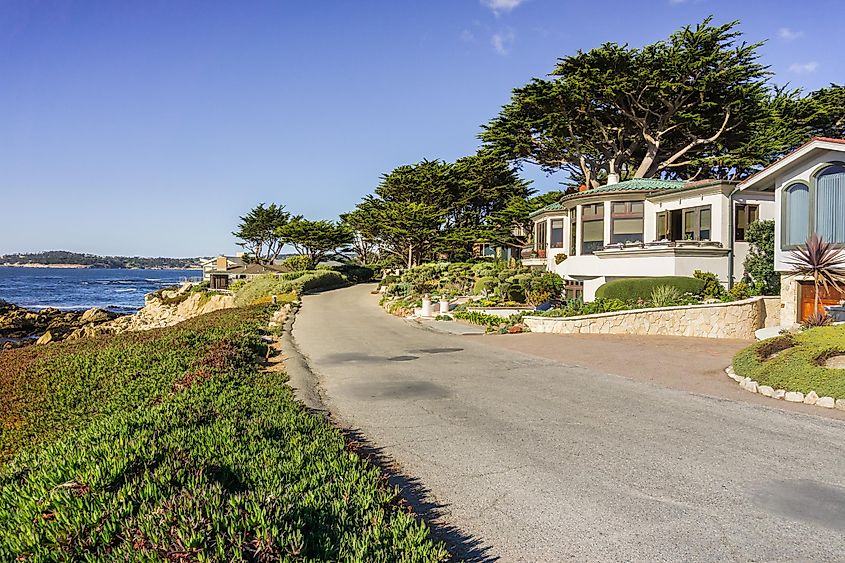 Carmel-by-the-Sea is a charming small town located on the Monterey Peninsula of California. Known for its breathtaking scenery, stunning white sand beaches, and historic downtown core this picturesque town draws millions of excited tourists from all around the world each year. Spend an afternoon wandering the quaint downtown area, which remains virtually untouched by modern times. Here you won't find any parking meters, national coffee shops, or chain restaurants. Instead, a scattering of historic fairytale cottages from the 1900s line the streets.
Once downtown has been thoroughly enjoyed, those looking for a scenic outdoor adventure should pay a visit to Carmel Beach. The dog-friendly beach features scenic walking paths, bluffs, and surfing opportunities, making it the perfect spot to spend a day relaxing and exploring.
Morro Bay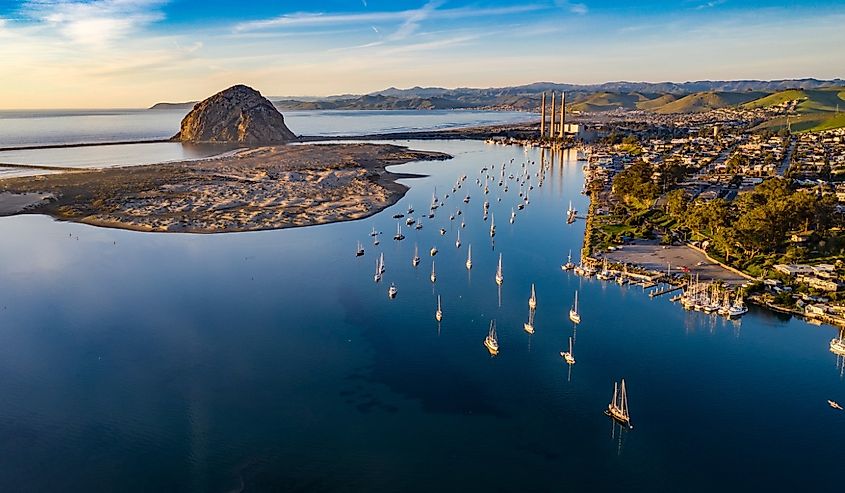 Just a few hours away from Carmel-by-the-Sea, travelers will find the equally beautiful town of Morro Bay. From its rocky shoreline to its picturesque harbor, Morro Bay offers visitors a plethora of stunning natural scenery to soak up and enjoy. At the center of it all, you will find the famous Morro Rock. The ancient volcanic neck stands roughly 576 feet tall and was once used as a navigational aide for those traveling by sea.
Today, the 23 million-year-old rock can be viewed and enjoyed from the sandy shores of Morro Rock Beach. Those looking for active adventures will want to visit Morro Bay State Park. Here, hikers can wander various trails and discover scenic lookout points, including Black Hill, which offers breathtaking views of the Morro Estuary Natural Preserve. The park is also a great spot for camping, mountain biking, and bird watching.
Solvang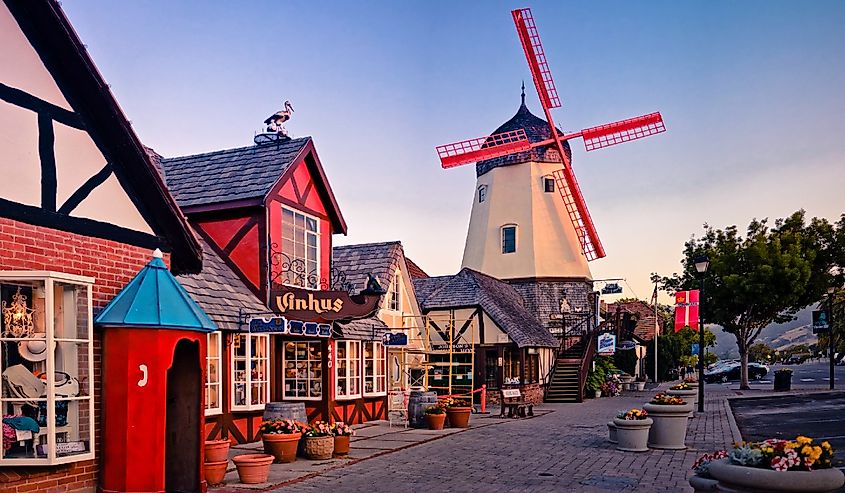 Those who prefer browsing unique shops and sipping wine to hiking and camping will enjoy visiting Solvang. Recognized for its Danish-style architecture, this charming small town feels like something from a Disney movie. Visitors can spend an afternoon wandering the downtown core to spot several Danish-inspired attractions, including the giant red clog, the round tower, and a handful of windmills. Downtown Solvang also boasts over 20 different tasting rooms where vino lovers can sample a wide selection of wines and beers.
For a truly memorable wine-tasting experience, visit Casa Cassara Winery, the local hot spot's delicious wine and inviting atmosphere landed them the Winery of the Year award in 2020. Once you've finished sightseeing and wine tasting, it's time to hit the shops. Solvang features over 100 unique boutique stores, including the Book Loft, where avid readers will be thrilled to find rare and out-of-print books. Finally, animal lovers will definitely want to explore OstrichLand, where you can feed and interact with a farm full of stunning Ostriches.
St. Helena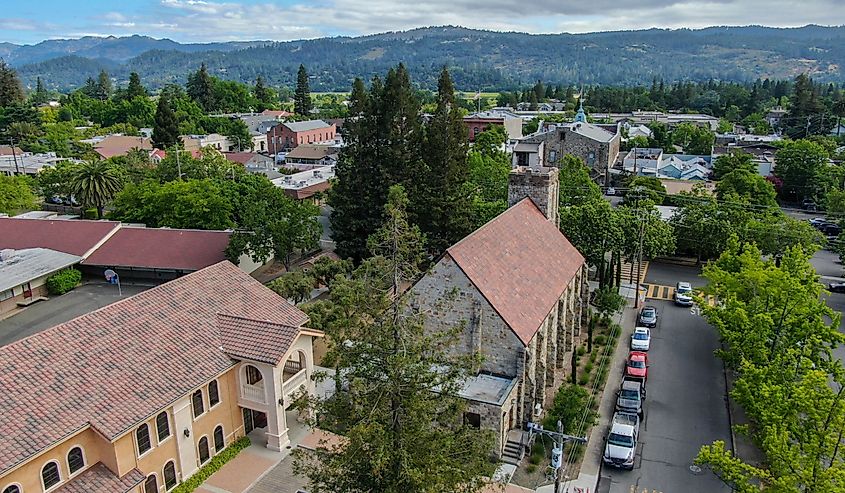 Another beautiful California destination for wine lovers is St. Helena. Located in the heart of Nappa Valley, this pretty town has a walkable downtown core making it perfect for exploring. Pop into a number of historic buildings that are home to cafes and candy shops such as Model Bakery or Woodhouse Chocolate.
Downtown is also home to an abundance of tasty wineries, including Charles Krug Winery, which opened in 1882 as California's first-ever tasting room. Those looking for more of an outdoorsy adventure can visit Moore Creek Park, which offers rugged hiking trails, stunning wildflower fields, and oak woodlands.
Tahoe City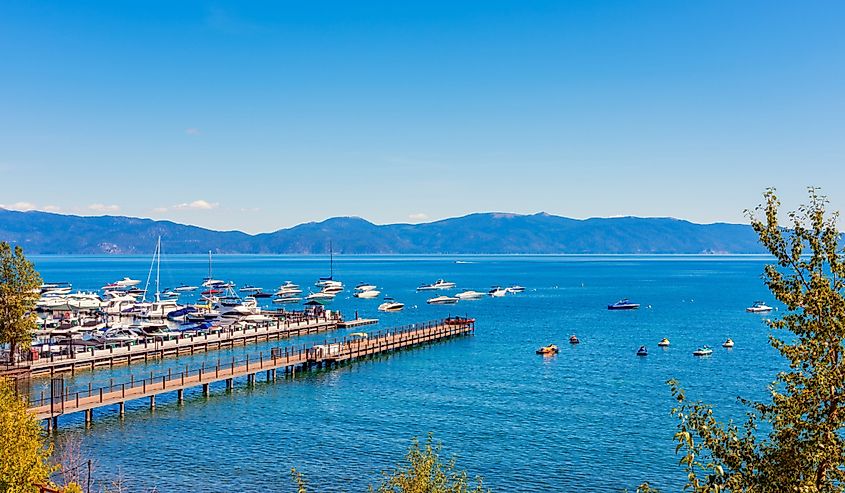 Nestled along the shores of the striking Lake Tahoe, Tahoe City offers visitors serene views and ample opportunity for activities such as hiking and water sports. Experienced hikers will enjoy the challenging and mountainous terrain at Burton Creek State Park. Here, visitors can enjoy wildlife sightings, mountain biking, and views of the Tahoe Basin.
Those who don't want to risk running into a black bear can get their climbing and hiking needs met at the local Tahoe Treetop Adventure Park, which features various zip lines and suspension bridges. For an even higher view of beautiful Tahoe City, consider booking a ride with Tahoe Helicopters, where flyers can soak up peak-to-peak views from the air.
Pacific Grove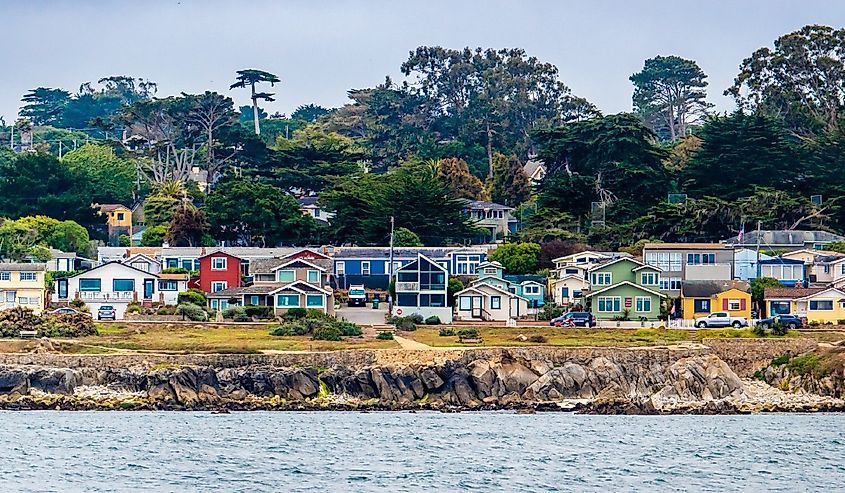 When it comes to California's prettiest towns, it's hard to compete with Pacific Grove. The coastal town is home to several breathtaking areas, including the famous 17-mile drive, a scenic road stretching from Pacific Grove to Pebble Beach. Here, travelers are free to take it easy and soak up memorable views along the coastline, including the Lone Cypress Tree and Point Joe. Another must-see spot in town is the Point Pinos Lighthouse, the oldest active lighthouse on the west coast. Constructed in 1855, this historic lighthouse is still in operation today.
In addition to natural beauty and historic wonders, Pacific Grove also offers visitors the chance to experience wildlife indoors. Animal lovers will want to visit iconic places such as the Monarch Butterfly Sanctuary or the Monterey Bay Aquarium, where you can interact with a range of sea creatures, including seals and sharks.
Ojai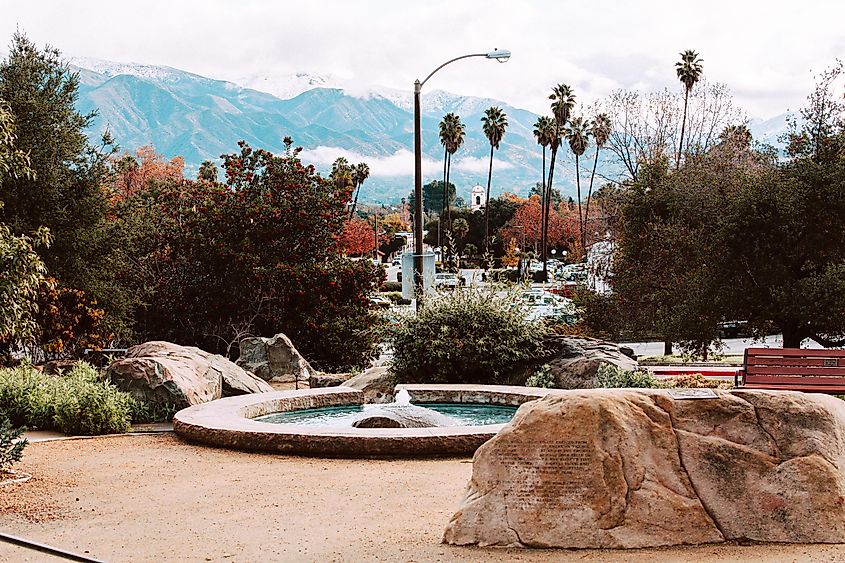 Staying on the coast, about 270 miles from Pacific Grove, travelers will find Ojai. This beautiful small town tucked away in the Topatopa Mountains is known for its Mediterranean climate, lush rolling hills, and old-world charm. Ojai is an ideal destination for visitors from all over the world looking to explore nature and experience true relaxation.
Wine lovers visiting Ojai should not miss out on the opportunity to explore some of the town's best wineries, including Casa Barranca Organic Winery & Tasting Room, where visitors can enjoy their wine with views of rolling hills and beautiful grape fields. Hiking enthusiasts will want to explore the Ojai Valley Trail, which meanders past pretty riverbeds and wooded areas.
California truly offers something for everyone, from sun-drenched beaches to rugged nature trails and Danish-inspired buildings, you can find experiences that are sure to please. Whether you prefer a laid-back beach vacation or an adrenaline-pumping outdoor adventure, rest assured that exploring The Golden State will leave you with memories and stories that will last a lifetime.