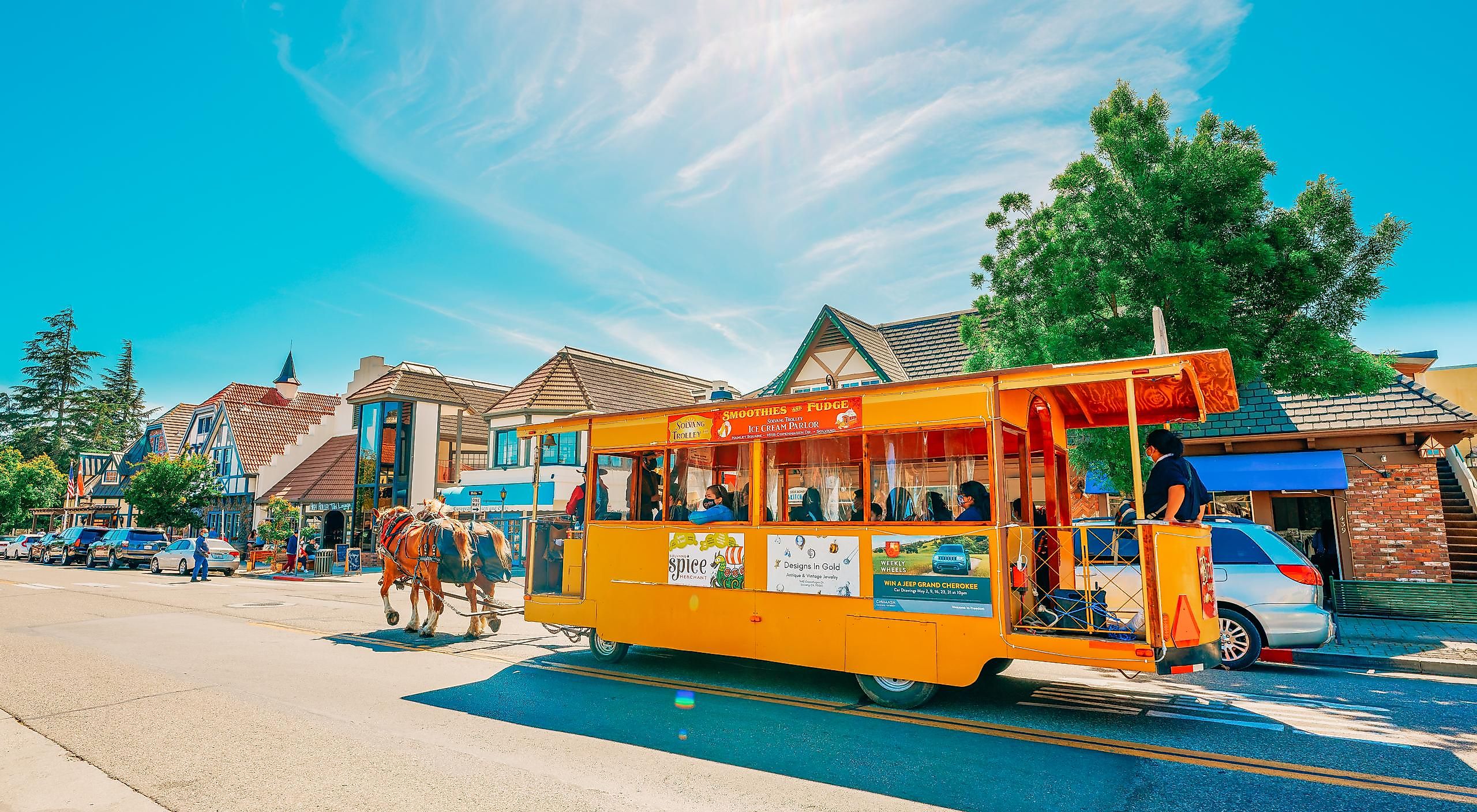 11 Most Charming Towns in California
California is home to many of America's eye-opening natural attractions, boasting scenic highways, rich colonial Mediterranean history, and a balance of big cities and charming small towns. The golden state has everything you can think of and enjoys a unique vibe and cultural setting that differentiates it from any other state. Many of the most charming towns of California trace their heritage back to early European settlers and retain characteristics that account for the overall California Love that Americans brag about. They are getaway towns from the busy city, making them the ideal choice for holiday destinations.
Carmel by the Sea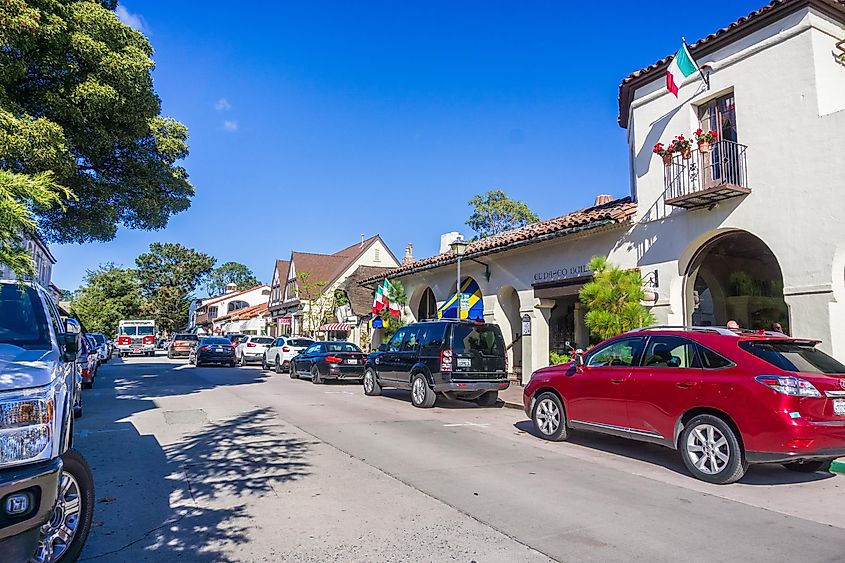 Nestled on the Pacific coast of the US state of California is a town called Carmel-by-the-Sea, which is often known. Carmel is famous for its scenic outdoor beauty and vibrant arts and culture scene. The small town lives up to its name, one of the most beautiful towns you will see in California, from the picturesque sandy beaches and turquoise waters to European-style cottages. This charming California town opens our list for its stunning nature. Carmel is synonymous with quality wine, offering some of the region's best high-quality premium wine packed with tasting rooms and vineyards. With a vibrant downtown, Carmel features over 100 different classic and contemporary art galleries. Some of the most notable destinations for an artistic experience include Jones & Terwilliger Galleries, Nancy Dodds Gallery, and Weston Gallery.
Ojai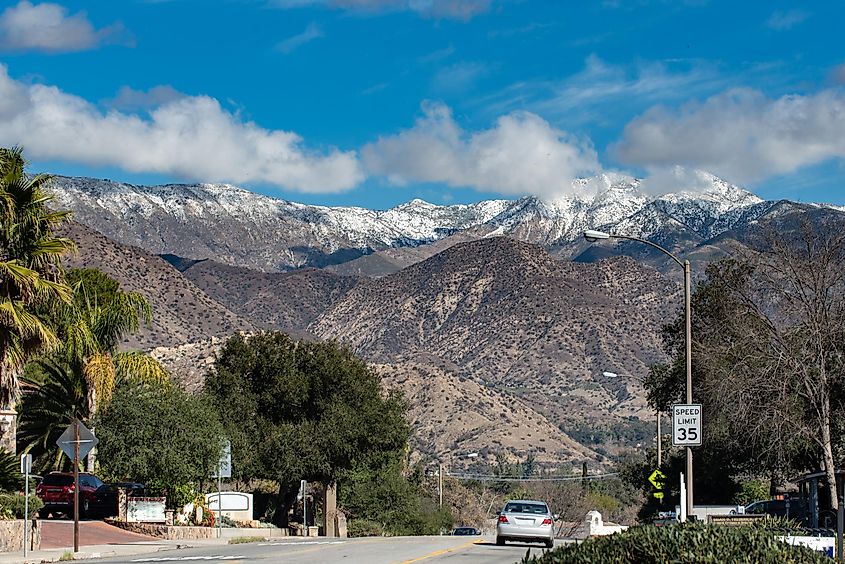 Ojai is California's artistic town that features a broad range of galleries and enjoys a creative hippie vibe, as locals take pride in their abstract creative community. This vibrant, welcoming California town is surrounded by vineyards and citrus groves, making up its enchanting atmosphere. It has always been an attraction for tourism, with its lovely boutique hotels, many recreation activities, and its famous farmers market of organic produce. The fertile soil of Ojai feeds thousands all over the state and allows for various production; Ojai is known for its high-quality, award-winning olive oil, containing the most prominent and oldest olive tree orchids in Southern Carolina. However, a trip to Ojai is incomplete without grabbing some tasty Pixie Tangerines from Friends Ranches or other farms on your way there.
Sausalito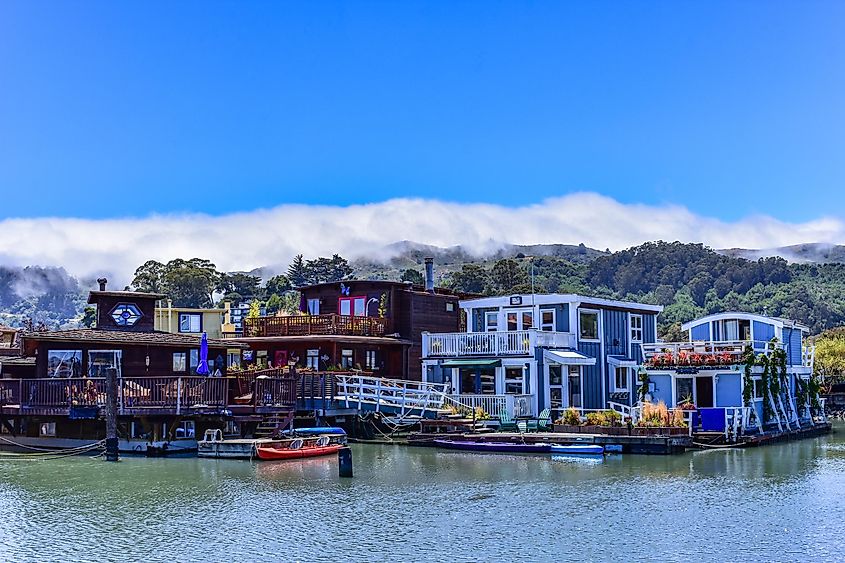 A small waterfront town across the bay of San Fransisco, about 10 miles drive from San Francisco, Sausalito is a city in Marin County, California, across the Golden Gate Strait from San Francisco. It's known for its Richardson Bay houseboat enclaves, built by artist squatters after WWII. This California town is the ideal choice for a big city weekend getaway, offering many attractions and activities to indulge in. Waterfront houses are the town's highlight, giving off fishing town aesthetics and allowing for a romantic view of the San Fransisco skyline and the surrounding bay. Take a day trip to Muir Woods, enjoy views of the Golden Gate Bridge from one of the best viewing points, and take a ferry back to San Fransisco when you're trip is over.  
Laguna Beach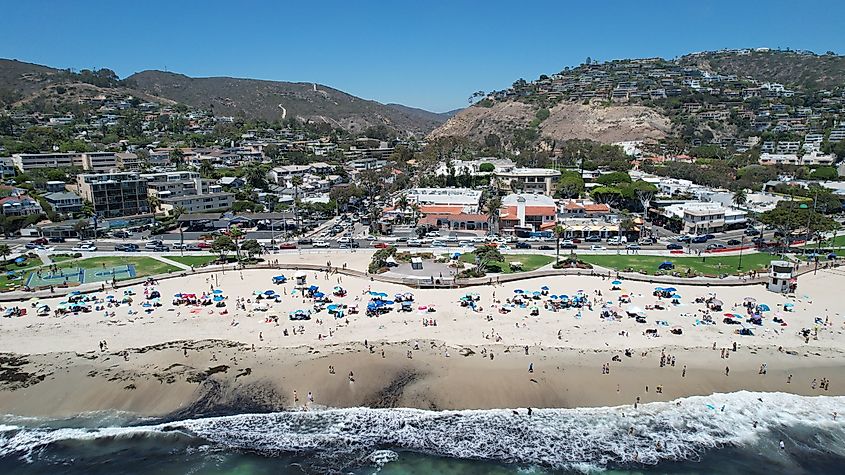 Laguna Beach is famed for its beautiful beaches and world-class art, making it the ideal place for a beach vacation while enjoying a twist of history and culture. Laguna Beach is known to be a posh beach escape for locals of the state; thus, its many designer shops, fancy restaurants, and well-maintained beaches are bustling with unique experiences. In addition to the luxurious summer escape experience, Thousand Steps Beach in Laguna offers a unique adventure with its mind-blowing cave on the south side of the shores. The artistic experience at Laguna Beach can be completely free as you can check out Heisler Park and its art near the paved road or go public art hunting to spot everything from sculptures and statues to paintings and abstract murals. 
Solvang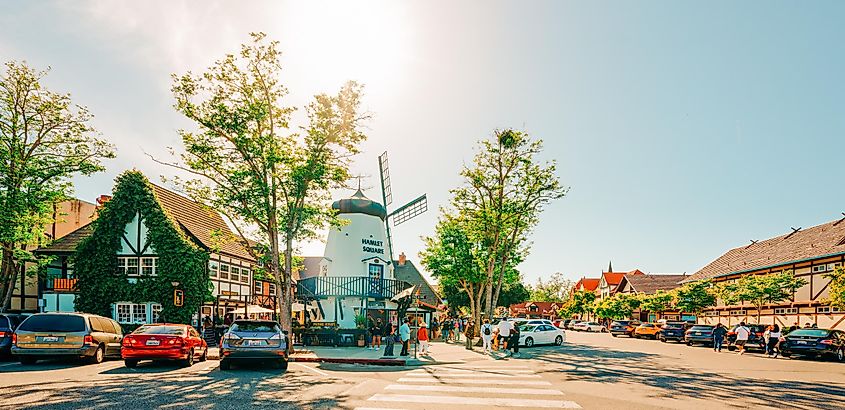 Located in Santa Barbra County, Solvang is known for being the Golden State's Danish town. Upon entering the town of Solvang, you'll get hit by the feeling that you made a wrong turn in a Danish village. It is a historic small town with old-world European architecture, just a 45-minute drive from Santa Barbra. With top-of-the-line Danish pastries and cuisine, along with a welcoming atmosphere, kind locals strive to maintain to boost their reputation as a charming California town.
Avalon
Avalon defines the American weekend escape experience with top-tier entertainment destinations and family activities. Located on Santa Catalina Island, Avalon is the only incorporated city on the island and is dominated by touristy businesses. Popular entertainment destinations include Catalina Casino, Scuba Diving centers, golf clubs, and Cresent Ave, the main street surrounding the city with all of Avalon's small local businesses. Additionally, the town enjoys a mountain vibe and vast rocky lands of foresty green. While the high demand for the Avalon's beauty has a rippled effect on its affordability, the city remains one of the best vacation destinations in The Golden State.
Tahoe City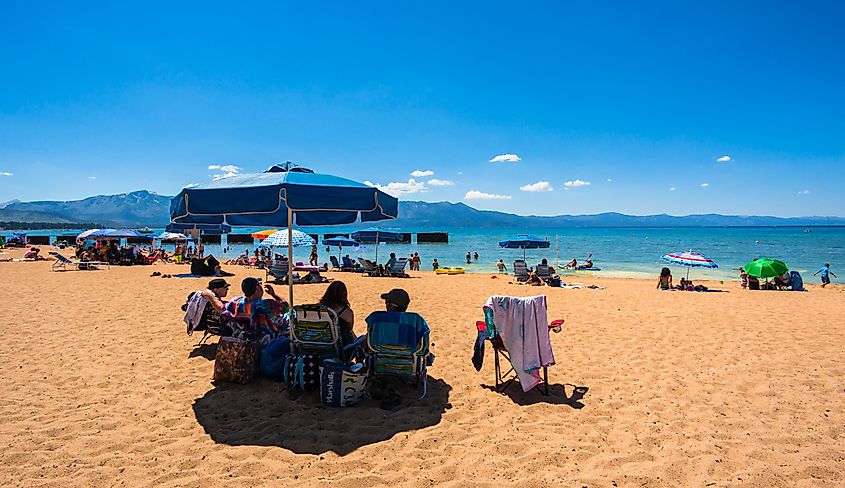 Tahoe is charming proof that California's diverse landscape is rich and packed with a mix of different sceneries. Tahoe City is located on the east shore of Lake Tahoe and is considered to be one of the most beautiful lake towns; Thaoe City is an all-year-round tourist attraction with plenty to see and do in every season. Lake Tahoe is a large freshwater lake known for its purity. Tahoe is a great place to escape everyday busy city life and return to nature's essence in a paradise surrounded by pine trees, breathtaking panoramic views, and rocky beaches. 
Healdsburg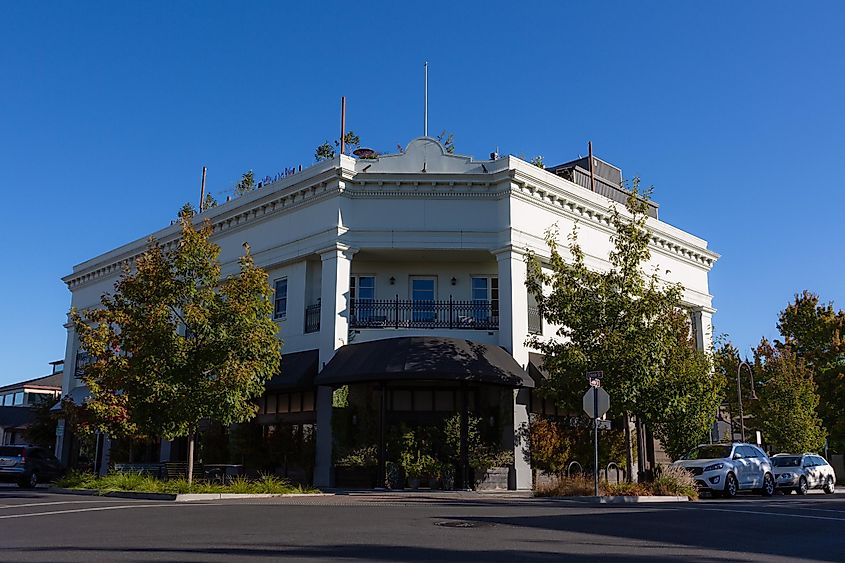 Located in Sonoma County is a beautiful town named Healdsburg, yet another California city known for producing fine wine and inheriting Mediterranean-inspired agriculture. Healdsburg is a must-see for wine lovers, filled with luxurious winners and fine places to dine, offering over 100 wineries and tasting rooms. The town has a vintage vibe to its streets decorated in cobblestone and the marvelous efforts of local business owners. If you're a big spender looking to support startups and local family businesses, Healdsburg is the place to be. The historic and beautiful Healdsburg Plaza downtown is the place to be after some good wine and 
Fort Bragg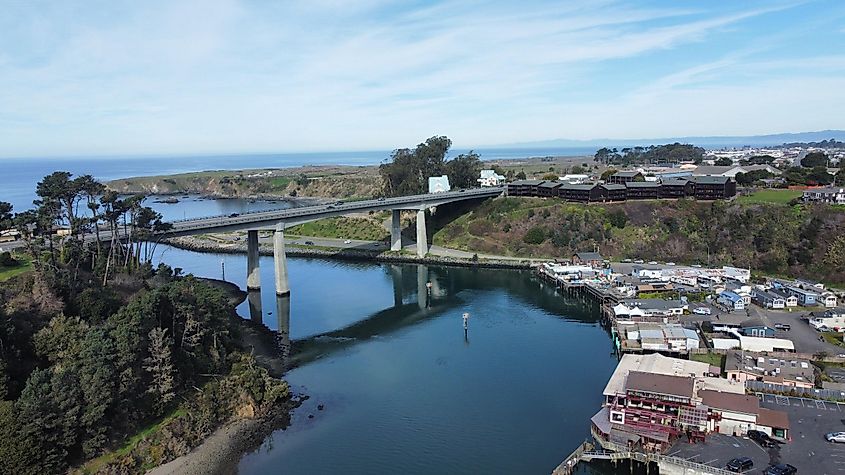 A small town along the West Coast with a population of less than 7,000, Fort Bragg is the largest town on the beautiful Mendocino coast. The glassy beach is the most popular tourist attraction in Fort Brag; instead of just a typical sandy shoreline, the beach offers a mix of colorful glassy small bits created over decades by the ocean pounding and grinding discarded glass. Fort Brag is ideal for outdoor enthusiasts as it has well-known landmarks and plenty of activities. Some famous attractions are; Mendocino Coast Botanical Gardens, Pudding Creek Beach, skunk strain, and Noyo Headlands Park. 
Borrego Springs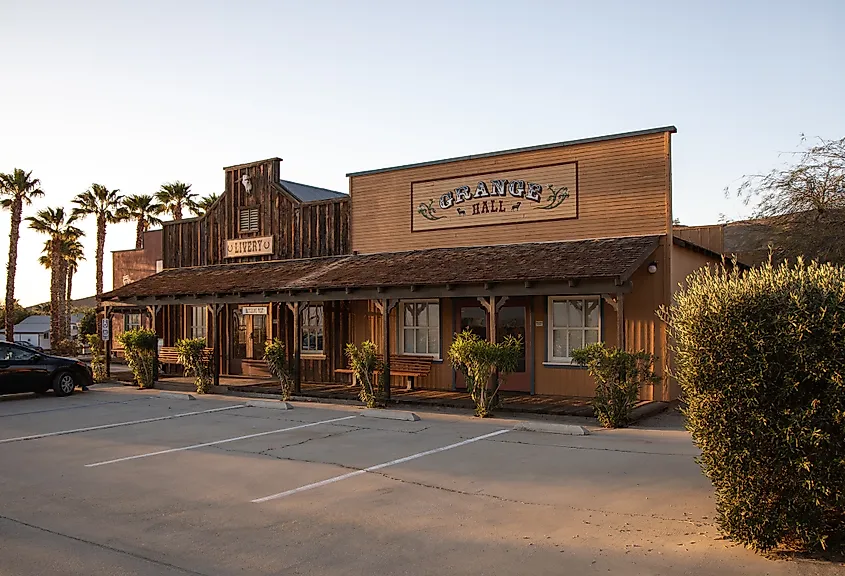 It is a one-of-a-kind desert community, the only town lying complete in a national state park, the Anza-Borrego Desert State Park; the park has breathtaking natural scenery and locations just waiting for you to use your camera; this is one of the best places in California. Borrego Springs is California's only International Dark Sky Community, allowing you to see the darkest sky. Don't be shocked if you come past a dinosaur or other weird creators, such as the Galleta Meadows Estate, a desert museum with over a dozen metal sculptors roaming the area.
Three Rivers
Finally, one for the rugged outdoor lovers, Three Rivers is an unincorporated community located in the foothills of Sierra Nevada at the edge of the San Joaquin Valley; the town is near the entrance to the national parks of Sequoia and Kings Canyon. Three Rivers has a rustic vibe to its small downtown businesses, with old wooden and brick storefronts on its walkable main street. 
As the big cities of California get all the glory, these small towns are hidden gems and go-to destinations for many who prefer a quieter and much more calming environment. There is never a wrong time to check out the other side of the golden state and embrace its American beauty and authenticity.