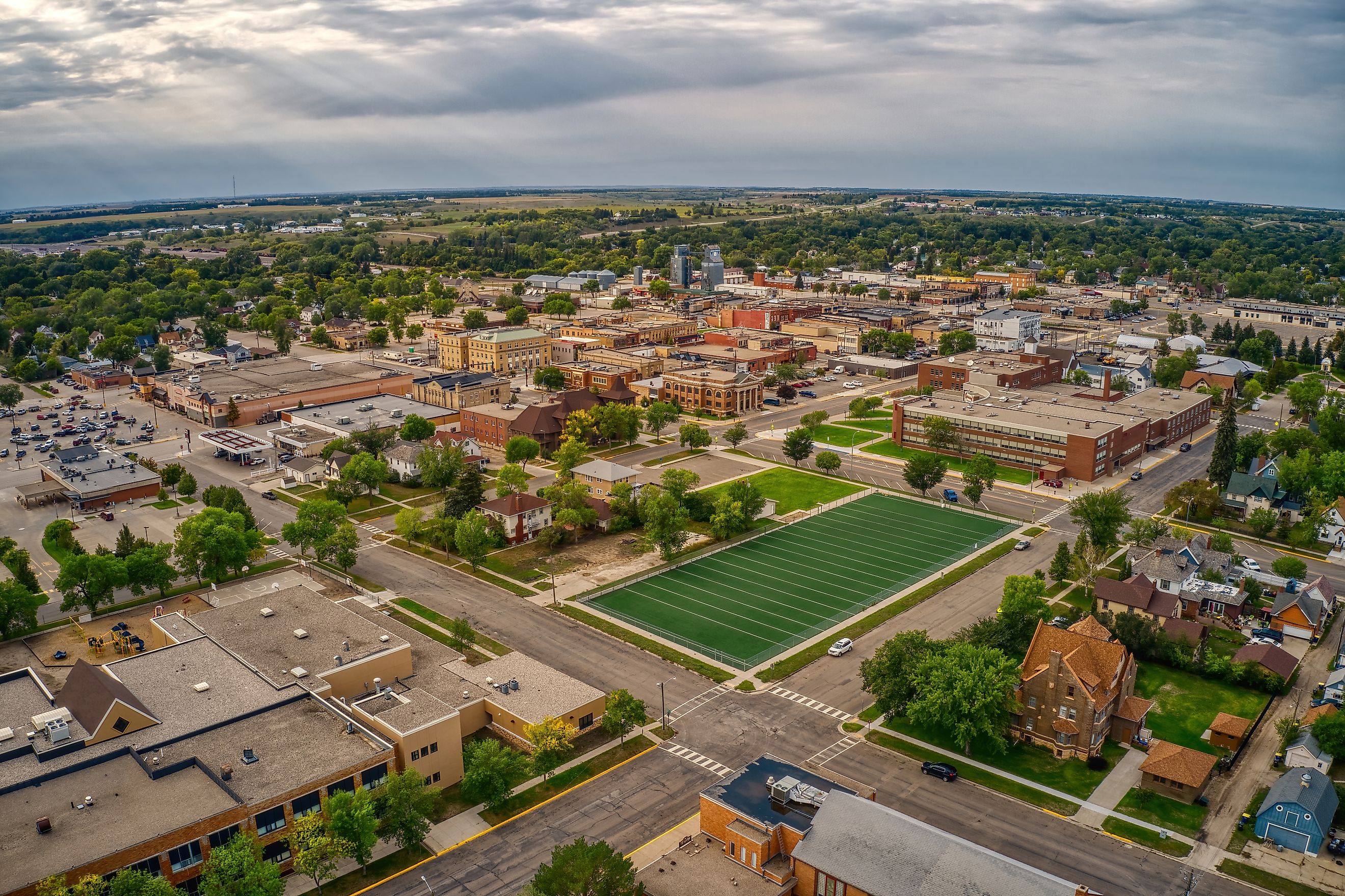 7 Of The Friendliest Towns In North Dakota
It is no secret that North Dakota is an inviting and seemingly magical place, housing an abundance of exciting cities, quaint small towns, unique historical spots, and places to create unforgettable memories. Whether you want to enjoy all four seasons, jump into a rich history, or marvel at the surrounding views, there is something for everyone in North Dakota. On top of its breathtaking scenery and diverse collection of things to do, "North Dakota Nice" proves to be more than a saying. You will be greeted everywhere you go, find a new friend around every corner, and enjoy the rich and vibrant, not to mention the friendly culture of the state. 
Minot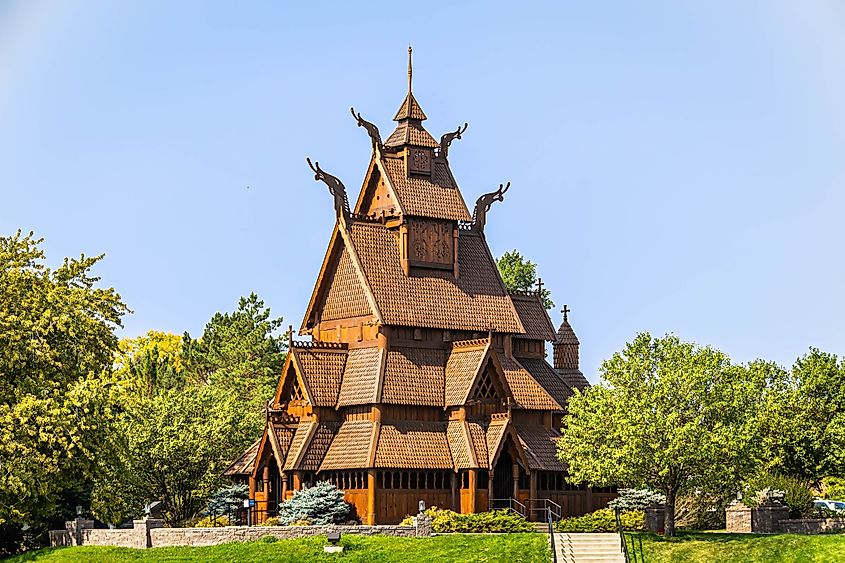 One of the most underrated towns in North Dakota, Minot earns the title "Magic City" and sits within the Souris River Valley. It came to life in 1887 after the Great Northern Railway set up camp, and, as if overnight, the area became a small town of 5,000, though today, the population sits closer to 47,000. 
The North Dakota State Fair brings visitors from far and wide each July, where you can enjoy carnival rides, exhibitions, delicious food, and plenty of entertainment. The Scandinavian Heritage Park is another popular attraction, beautifully honoring the five Scandinavian countries. Roosevelt Park Zoo, Dakota Territory Air Museum, and Magic City Discovery Center are all family-friendly spots ideal for a trip with the kids.
Jamestown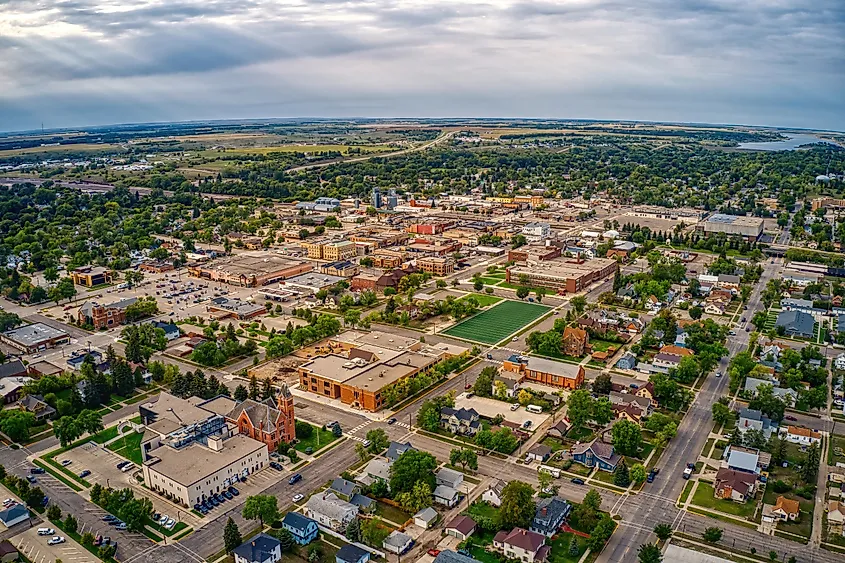 Jamestown is one of the most charming beach towns in North Dakota, with a population of around 15,000 which makes for a tight-knit and welcoming community. The town houses the world's largest buffalo monument, reaching 26 feet in height and weighing in at 60 tons, as well as the National Buffalo Museum. You will also find an Arts Center and Sports Hall of Fame to delve into the town's culture and history.
Pay a visit to Jamestown Reservoir for a day on sandy shores, being sure to pack a pail and bucket to build sandcastles and a towel to dry off after a refreshing swim. Wander along the 45-mile shoreline and enjoy views of the nearby Lakeside Marina and watch sunset before you head home to a cozy bed and breakfast or inn for the night.
Valley City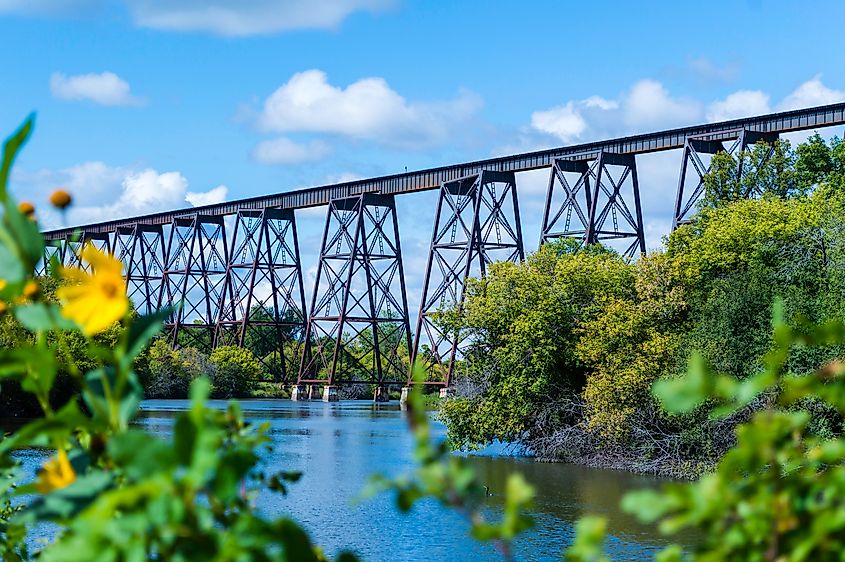 Valley City is one of the prettiest towns in North Dakota and is also known as the "City of Bridges" by locals, with 11 picturesque bridges scattered throughout the burgh. The Highline Bridge is one of the largest, reaching 3,860 feet in length and 162 feet in height. Bjornson Park Golf Course is a wonderful spot for a game or two, while Valley City State Planetarium is the ideal location for an astronomy lover.
The town sits within the Sheyenne River Valley and is an explorer's haven, especially if you drive along the Sheyenne River Scenic Byway. Stop by Brockopp Brewery for refreshments, and be sure to wander the historic downtown for a few souvenirs before you leave, and interact with the friendly locals over a cup of coffee.
Williston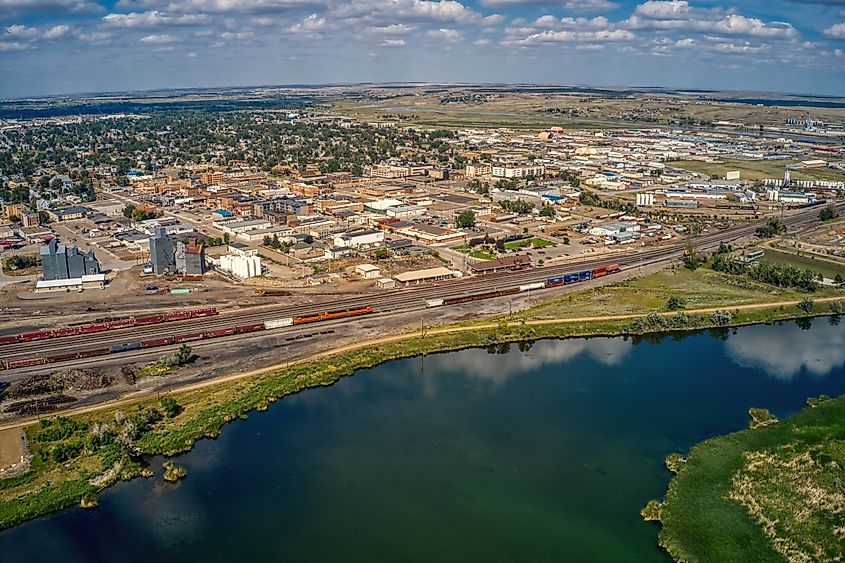 Williston brands itself a "hub for friendly people," with plenty to enjoy both indoors and outdoors, whether you want to surf a few waves in the indoor pool in Williston Area Recreation Center or enjoy 18-holes at Eagle Ridge Golf Club. Thunder Valley Speedway Go-Karts is a fun spot to take the kids, while Fort Buford State Historic Site and Fort Union Trading Post are two spots for history buffs. There are also batting cages for those with interest in sports, while the Painted Woods Sporting Complex offers a chance to choose your own weapons and hit targets for a unique trip. Do not forget to wander the charming downtown, where you will discover an abundance of antique shops, restaurants, and bars to spend an afternoon.
Dickinson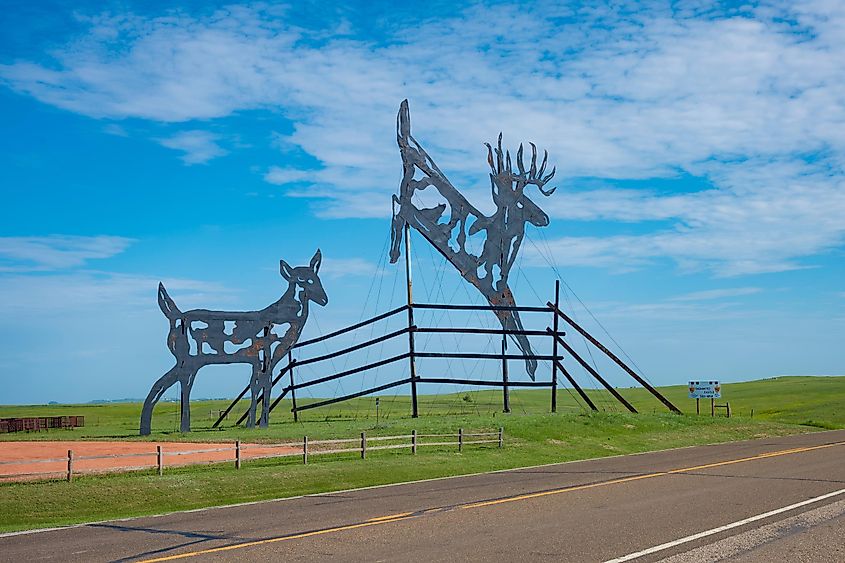 Offering easy access to Theodore Roosevelt National Park, Dickinson is a lively town chock full of attractions, events, and charm. The Old Red Trail Scenic Byway and the Killdeer Mountain Four Bears Scenic Byway are nearby, ideal for road trippers and anyone in search of picturesque views. Take a hike through Patterson Lake Recreation Area where you can camp, bike, and partake in water recreational activities such as swimming, boating, and fishing.
After a day well spent exploring the town and the surrounding beauty, visit the Dickinson Museum Center with the family and check out a unique collection of fossils and dinosaur skeletons. For refreshments in the AM, consider stopping at The Brew coffee house, and in the afternoon, stop by Fluffy Fields Vineyard and Winery.
Devil's Lake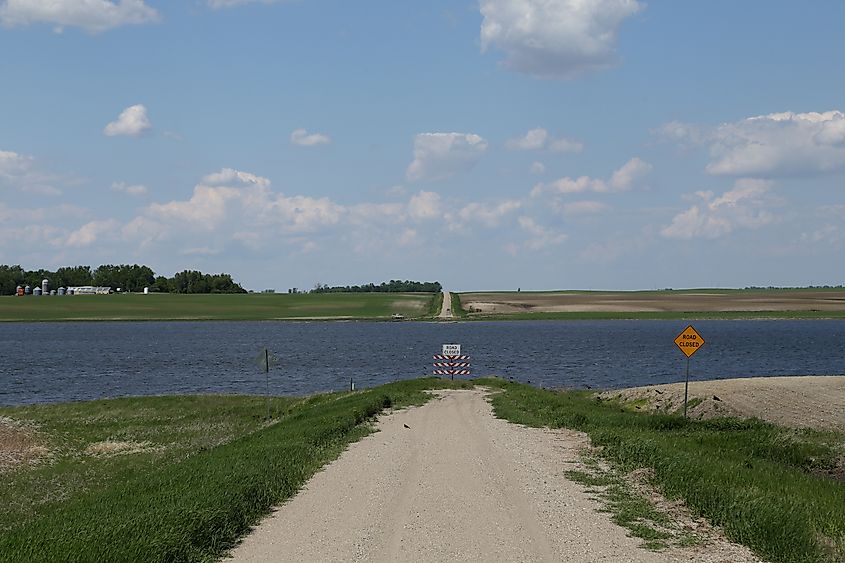 Devil's Lake is home to a flowing waterway of the same name, which is one of the largest lakes in North Dakota. It is the ideal location for wildlife and bird watching, and the area also hosts a diverse landscape of wildflowers, shrubs, and trees. Devils Lake Chamber Walleye Classic is an annual event where visitors and locals alike fish for walleye, northern pike, and white bass.
The Woodlands Resort is a luxurious and charming place to stay, offering lakeside views, pure relaxation, and ample fishing opportunities, though you can also choose to camp out at one of the many camping sites. Do not forget to catch a game of 18 holes at Creel Bay Golf Club and peruse the streets of the downtown area, where you will find a plethora of shops, restaurants, and bars that might pique your interest, and allow you to learn more about this town from its friendly residents.
New Salem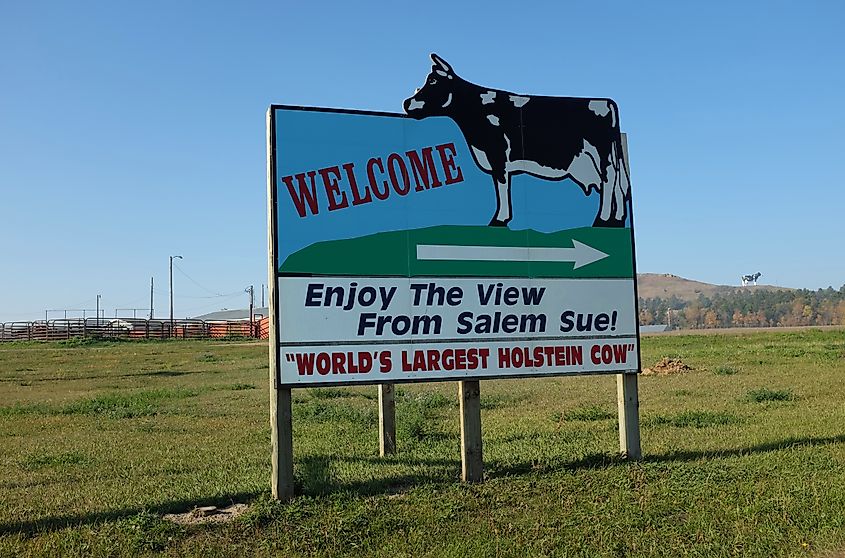 New Salem is a cozy spot nestled in Morton County, known for its community, who "go above and beyond their expected civic responsibilities." Though small, the town boasts a collection of attractions and activities that appeal to everyone, including "Salem Sue," the World's Largest Holstein Cow, reaching 38 feet high and 50 feet long. The Custer Trail Museum features unique artifacts and buildings from the past, including a 1910 house, railroad depot, and replica farm. You will also find plenty of parks, tennis and basketball courts, and beautiful Gaebe Pond, where you can fish the day away. Crown Butte Lake is just outside of town and offers a peaceful atmosphere for fishing, canoeing, and picnicking.
If you have visited North Dakota once or twice before, you already know that it is well known for its kind locals and welcoming atmosphere, but these seven towns take the cake in this list of friendliest places to visit. On top of that, they each boast their own attractions, whether it is a top-rated restaurant, historic location, or scenic beach. Discover your next adventure, and maybe you will even find a new best friend in one of these North Dakota towns.