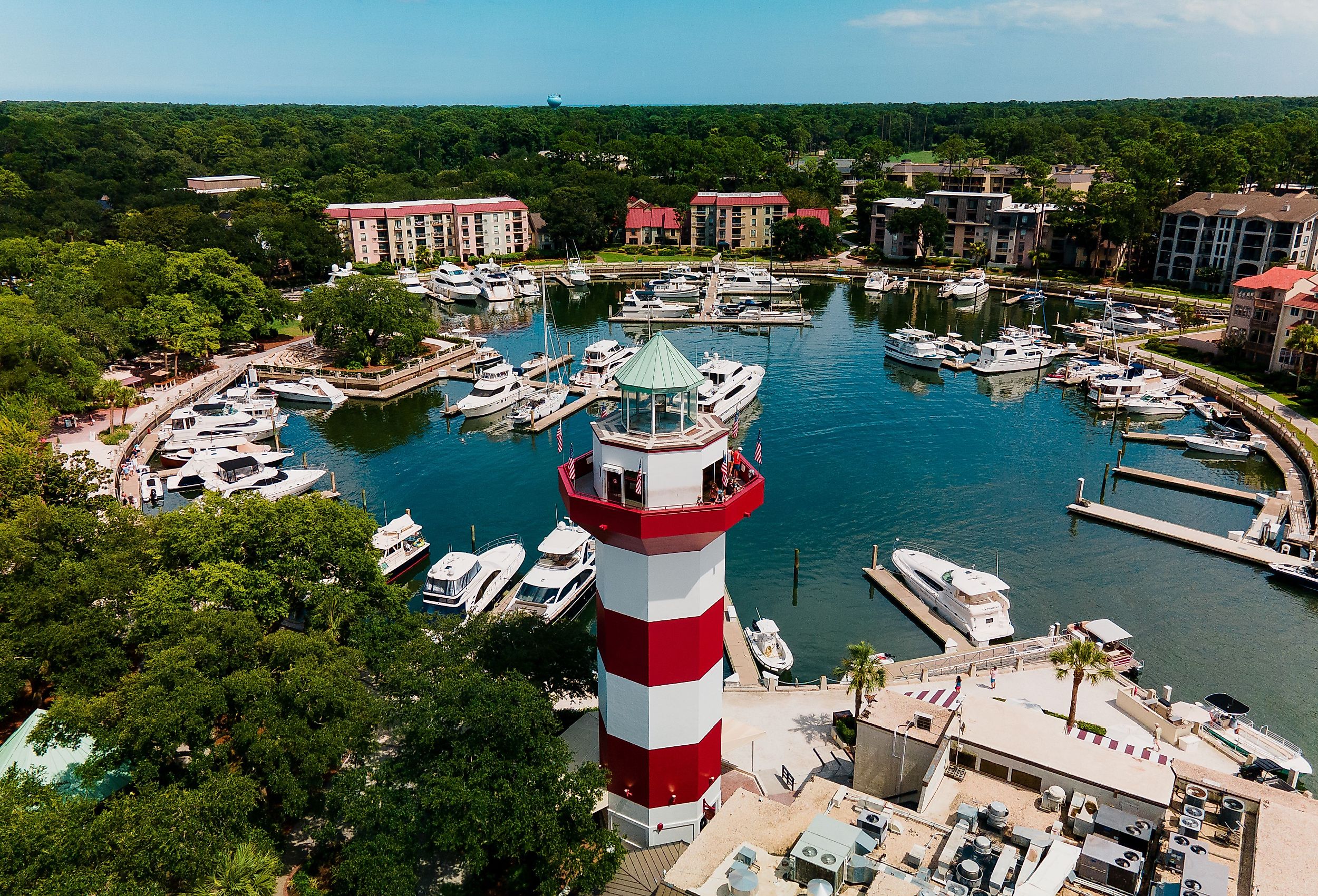 7 Most Underrated Towns in South Carolina
Nestled along the eastern coast of the United States, South Carolina is a lovely state home to many wonderful attractions. Known for its beautiful beaches, history, and amazing golf, this state has something for everyone. This is thanks to the diverse geographical landscape of South Carolina which ranges from the Atlantic Coast to the immense Blue Ridge Mountains. So, whether it is relaxing along a beach or climbing a mountain, you have plenty of options in South Carolina. However, with such diversity, it can be easy to look over some of the hidden gems and underrated towns in the state. These towns offer rustic charm, a rich history, and endless nature at their back door.
Abbeville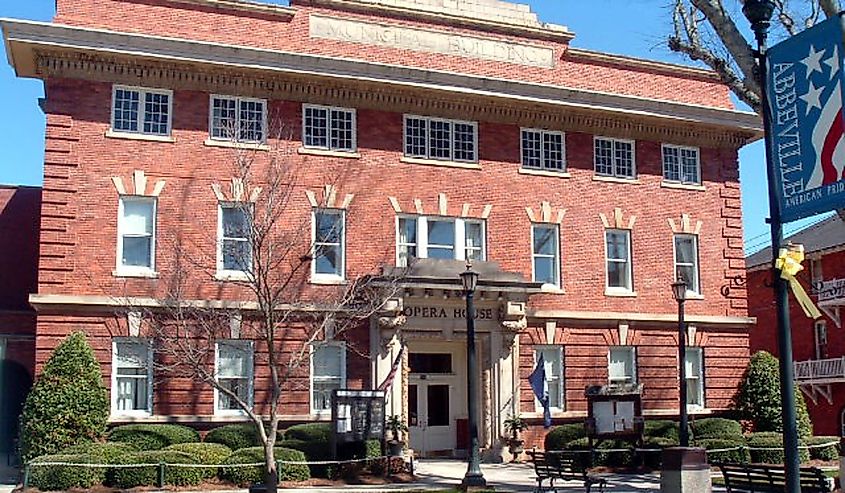 Abbeville is a charming town located in the northwest corner of South Carolina. It is the county seat of Abbeville County and is home to approximately 5,000 residents. The town has a rich history that dates back to the 1700s when it was first established by French Protestants. Thanks to this, you can find a wide range of historical buildings spread throughout the city. One of the most popular is the Abbeville Opera House and Municipal Office Building. This building from 1904 has been an important entertainment spot in the city for the past century. It is on the National Register of Historic Places and is a great place to learn about the local culture. To delve deeper into the local past, spend your day at the Abbeville Historic District which has more than a dozen sites to see.
Apart from its past, the Abbeville of today also has a lot to enjoy. For example, you can visit the nearby Parson's Mountain Recreation Area which is full of unique hiking trails. Here, you are sure to stumble upon a plethora of beautiful sights as well as animal species! Once you have spent the day being active, grab a bite at the "Village Grill." This restaurant has been around for many years and is known for its local ingredients, delicious food, and calming ambiance. It is the perfect way to end a day in South Carolina.
Edisto Beach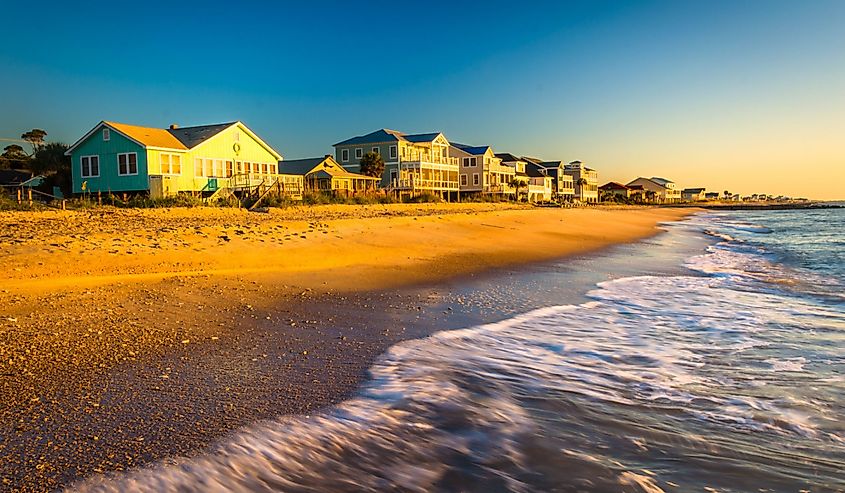 Edisto Beach is famous for its beautiful beaches and expansive coastline as part of the Sea Islands. Located in Colleton County, the Atlantic Ocean envelops this city on one side and the Wadmalaw River borders it on the other, making it the perfect place to enjoy South Carolina's coastal sights. Walk down one of the many local beaches and you will find crashing waves, relaxing sand, and a peaceful vibe. The beaches also have various cafes and restaurants so you can grab a drink and enjoy your evening in the sun. Or, you can check out the stunning Waterfront Restaurant which is a locally-owned establishment known for its nautical décor and delicious seafood dishes.
Moving in from the coast and Edisto Beach's 2.4 square mile area has a lot more to offer. If you are a nature enthusiast, the Botany Bay Plantation Heritage Preserve and Wildlife Management Area is a must-visit. This nature preserve is almost a century old and houses many unique plantations and habitats where you can find flora and fauna such as the endangered loggerhead sea turtles. Although, if natural beauty is not your thing, there is no need to fret. This is because Edisto Beach has some amazing arts and crafts festivals throughout the year which anyone can enjoy! All in all, for coastal beauty, be sure to add Edisto Beach to your list.
Seneca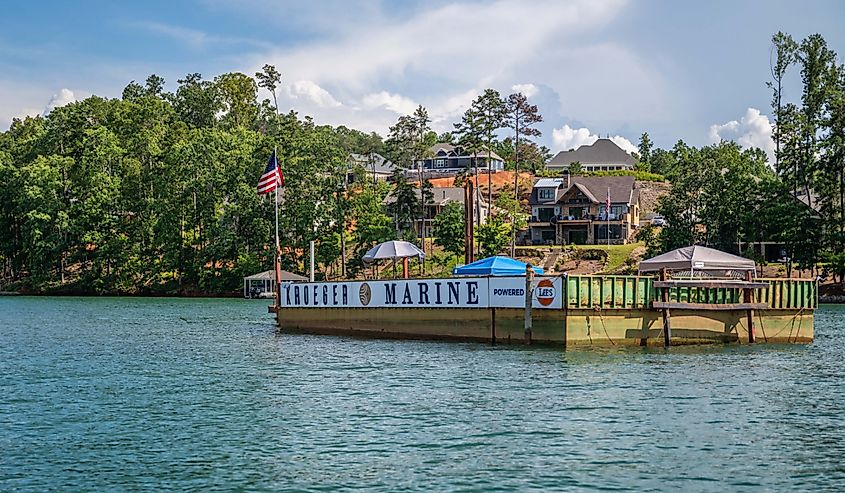 Located in Oconee County and home to 8,100 people, Seneca is a lovely town that often goes under the radar. It offers a peaceful environment and some of the most welcoming people in the state. Testament to this, Seneca is often ranked high when it comes to safety. In addition to the peaceful vibe, Seneca is also home to a rich history dating back to the mid-1800s. Founded by English colonists, this town has a large historic downtown district that includes many unique sites. For example, you can check out the Episcopal Church of the Ascension which opened in 1882. This church is now known as The Blue Ridge Arts Center and hosts regular worship services. Or, you can also visit Ram Cat Alley which is a friendly block filled with stores, eateries, and more.
When it comes to natural beauty, Seneca has a hidden charm that makes it an ideal vacation spot. The beautiful Lake Koewoo offers a wide range of sights and activities for tourists to enjoy. Boating is one of the most popular things to do here as you can take advantage of Lake Kwowee's full-service marina. Ranging from large family pontoons to small paddleboards, you can take any boat into the beautiful waters of this lake. Additionally, there are many hiking and camping sites located near Lake Koewoo in the South Cove County Park which offer stunning panoramic views of the area.
Landrum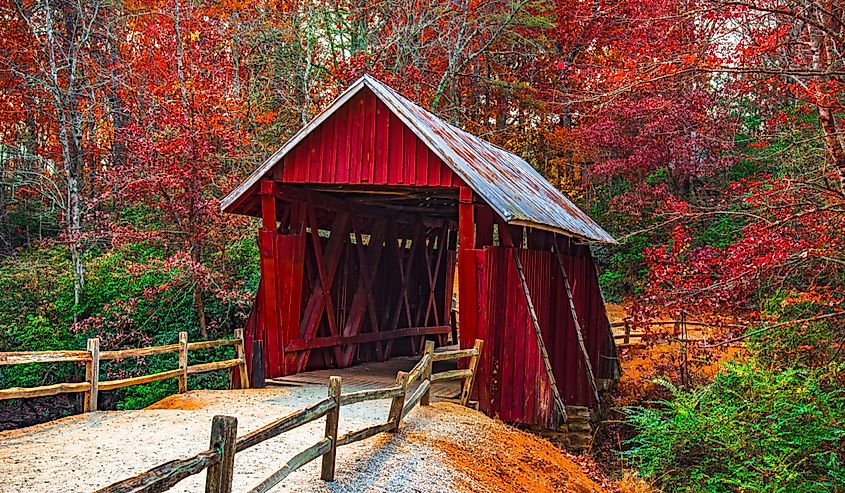 The city of Landrum in Spartanburg County is home to beautiful natural scenery. With stunning views of the Blue Ridge Mountains from the city, you can spend the day taking in South Carolina's natural sights. The nearby mountains also provide opportunities for hiking, wildlife watching, and other outdoor activities. However, if you want to stay in town, Landrum is rich with picturesque roads, unique eateries, and quaint shops. For example, spend your day in the city center where you can find lovely stores such as Foothills Amish Furniture, which has a range of artistic pieces. Downtown Landrum is also riddled with small souvenir stores which feature stylish arts and crafts.
Once you have spent the day walking through time, grabbing a bite is probably the first thing on your mind, and Landrum has you covered. Within the downtown area, you will find everything from hearty steak restaurants to cute dessert cafes. The Southside Smokehouse & Grille is one of the most popular in the region with a house-smoked barbeque that is fresh and locally sourced. On the other hand, you can go to Harvest House down the road to enjoy the famous crab cakes! With so much to offer, Landrum is a great underrated town in South Carolina.
Beaufort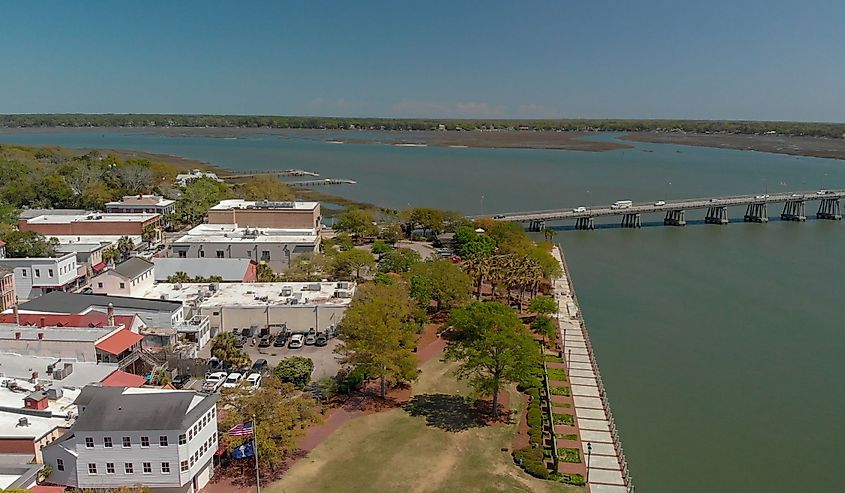 Along with its natural beauty, South Carolina is also home to historically rich cities such as Beaufort. This city is the county seat of Beaufort County and is home to more than 13,500 people. Discovered more than 500 years ago and founded in 1711 by the Spanish, Beaufort is also the second oldest city in the state! With such a prominent history, the 25 square miles of land in Beaufort include well-preserved historical sights and buildings. Testament to this, 12 blocks within the city, designated its historic district, boasts many buildings listed as National Historic Landmarks. Some of the top attractions such as the Cuthbert House and the nearby Gibbs House date back to the 1800s and feature a wide array of architecture such as the Greek Revival, Gothic Revival, and Queen Anne-influenced styles.
Once you have gone through the local history of this town, it is also home to a lovely array of natural activities. Nestled west of the Atlantic coast, there is ample coastal area that has beaches, parks, and more. So, you can relax along the waters while taking in some of the local sights. The coastal areas also complement inland as you can find many parks and preserves like Hunting Island State Park and Lighthouse. Providing a combination of the historic 1859 lighthouse and many acres of land, you can camp out here or go for a short hike! So, if history is your thing, check out Beaufort for a lovely surprise.
Hilton Head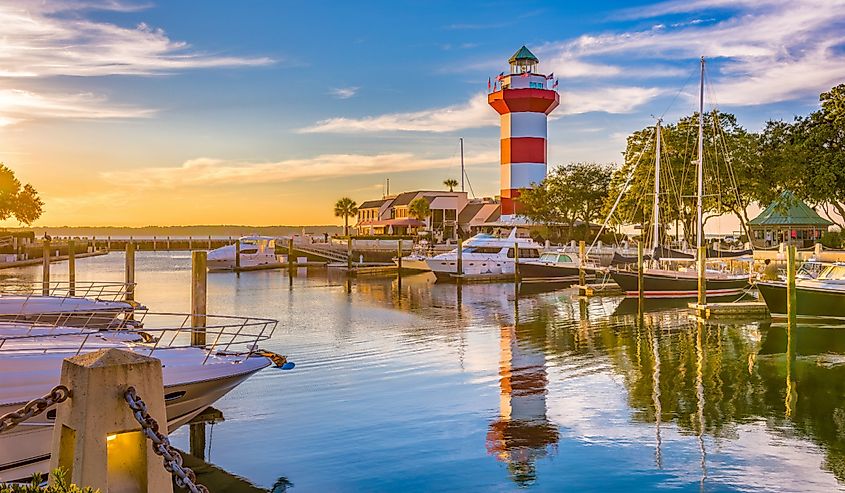 When it comes to resort towns, Hilton Head ticks all the boxes. This large 70 square-mile town, is on the lovely barrier island, Hilton Head Island, in Beaufort County. Thanks to this, you can find many miles of scenic coastland as well as a wide range of marine life. In total, there are eight public beaches, each offering a different view of the coast and unique amenities. For example, check out Coligny Beach for some great relaxing areas with umbrellas and chairs. Or, you can also take a walk along Driessen Beach Park which has amazing trails. Hilton Head Island has more than 100 miles of beautiful bicycle trails which are the perfect way to spend your days on vacation.
In addition to the coastal areas, Hilton Head is also home to some of the region's best golf courses. Some of the best are the Atlantic Dunes, Heron Point, and Harbour Town Golf Links which are all located within the Sea Pines Resort. These golf courses offer unique coastal scenery, green grass, and amazing holes. So, after relaxing at the beach, spend your day playing a game of golf with your friends and family. The Harbour Town Lighthouse is also a must-visit while in the area which provides a unique angle on the island's history!
Georgetown
Georgetown is one of the first cities in South Carolina, incorporated in 1729. This city in Georgetown County is nestled along Winyah bay, a coastal estuary along the Atlantic coast. With the combination of its history and location, Georgetown is a famous port city that has played an important role in trade for centuries. Starting off as the commercial center for indigo, the economy gradually shifted to rice and is now focused on timber. With a continuous flow of commodities, Georgetown today is the second largest seaport in the state with nearly 1 million tons of material moving through it each year. Thanks to this rich history, Downtown Historic Georgetown has many unique sites to visit. One of the oldest is the Hopsewee Plantation from 1740 which was a former rice plantation that now offers tours and amazing seafood meals! Or, you can spend the day at the 1735 Hampton Plantation State Historic Site which is home to the famous 600-year-old Washington Oak Tree.
While going through all its history is sure to take up your whole trip, Georgetown's coastal location makes it a great place for some fun in the sun! Tom Yawkey Wildlife Center is on North Island and offers 24,000 acres of preserved land. Here you can spend the day wildlife watching and observing animals such as the American alligator, loggerhead sea turtles, and more. It is also home to a wide array of hiking trails that run through historic sites, so you can always be close to Gerogetown's past!
Whether it is coastal beauty, historical sites, or even hiking trails, the "Palmetto State" of South Carolina has it all. While some cities like Abbeville offer a retreat from city life, others such as Hilton Head are the perfect way to enjoy some adrenaline-filled activities. So, no matter what your preferred pursuits are, these hidden and underrated towns have a multitude of beaches, historic buildings, and many attractions to explore.