Georgetown is a small town situated in Georgetown County in the Lowcountry region of the US State of South Carolina. Georgetown serves as the state's second-largest seaport and is located on a coastal estuary named Winyah Bay at the meeting point of the Black River, Waccamaw River, Great Pee Dee River, and Sampit Rivers. The state's third-oldest town, Georgetown, is well-known for its picturesque waterfront parks, rich history, scenic Harborwalk, and award-winning restaurants.
Geography And Climate Of Georgetown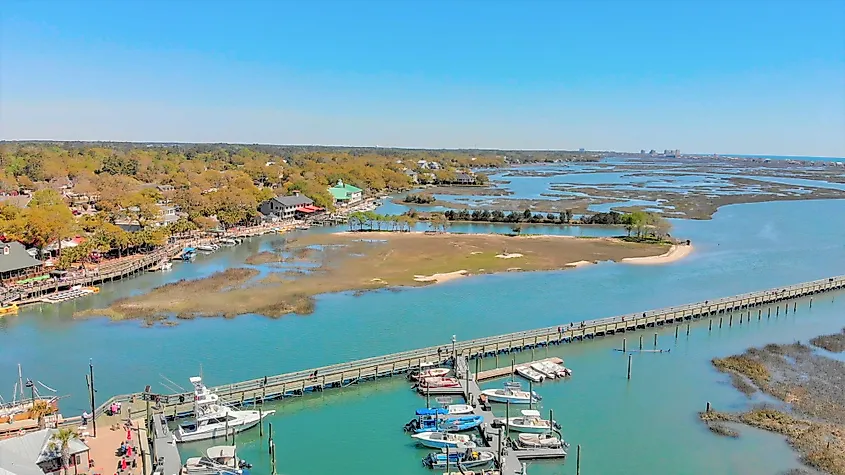 Georgetown covers a total area of 19.5 sq. km, of which 17.9 sq. km is occupied by land, and 1.6 sq. km is covered by water. Several important highways such as U.S. Route 521, U.S. Route 17, U.S. Route 701, and U.S. Route 17 Alternate meet at the heart of the town. Georgetown is located approximately 132km from Sumter, 97km from Charleston, 58km from Conway, 55km from Myrtle Beach, and 51km from Jamestown.
According to Koppen Climate Classification, Georgetown experiences a humid subtropical climate with severely hot and wet summers and short, cold winters. July is the year's hottest month, with an average high of 31.6°C and a low of 21.6°C. January is the year's coldest month, with an average low of 3.3°C and a high of 13.8°C. Georgetown receives an average precipitation of 52.4 inches per year. The town also receives 0.6 inches of average snowfall. 
Brief History Of Georgetown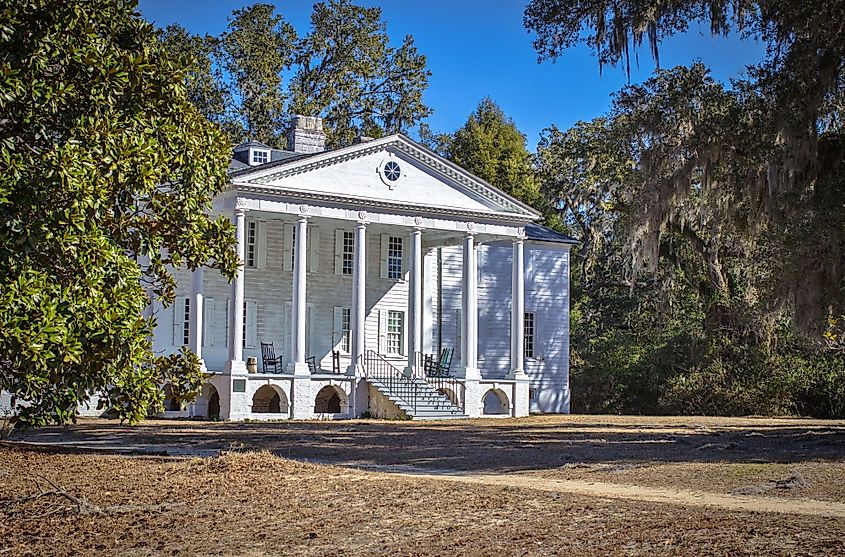 An expedition led by the Spanish explorer Lucas Vazquez de Ayllon established a colony named "San Miguel de Guadalupe" in 1526 on the Waccamaw Neck peninsula. The colony was North America's first European settlement that had enslaved Africans. However, the colony failed to prosper and was eventually abandoned due to the revolt of the enslaved people and a fever epidemic. In the 1720s, the present-day Georgetown County was settled by the English colonists. The first parish named Prince George's, Winyah Parish, was established the following year. In 1729, the town plan was laid out by Elisha Screven and was developed following the "four-by-eight block grid." During the American Revolutionary War, military officer Francis Marion led several guerrilla actions in the town's vicinity. Over the years, as Georgetown County prospered, many elegant plantation mansions with sprawling lawns, tea gardens, and allees of live oaks were built. 
The Population And Economy Of Georgetown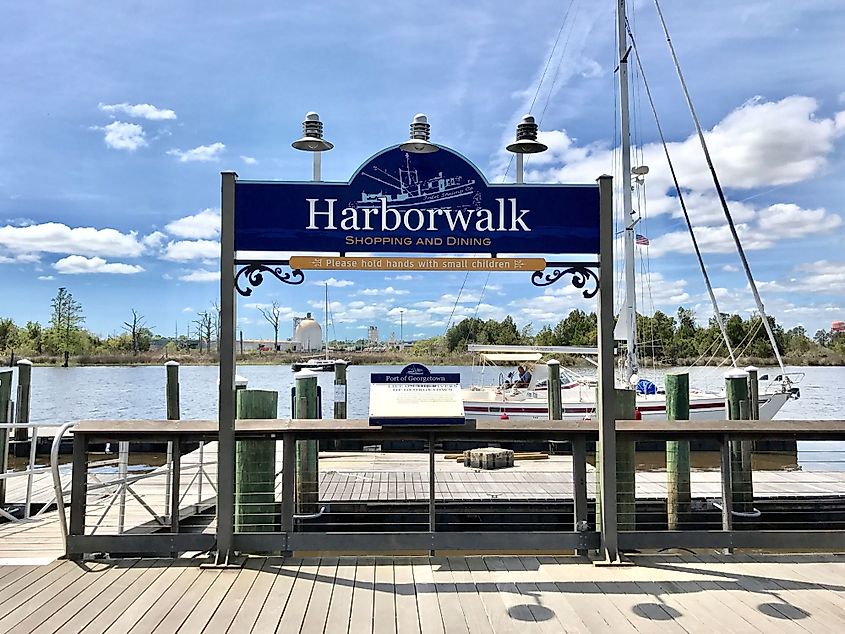 As per the latest US Census, Georgetown has a population of 8,866 inhabitants, which is quite less than the 2010 census, which recorded that the town had a population of 9,163 inhabitants. The town's largest ethnic groups include Non-Hispanic White at 46.5%, African American at 46.2%, Two or more races at 5.7%, Other races at 0.857%, and Hispanic Black at 0.316%. 
The median household income in Georgetown was $32,593, whereas its median property value was $163,300. The economy of Georgetown employs 3,410 people in various industries, including Retail Trade, Construction, Health Care & Social Assistance, Transportation & Warehousing, and Finance & Insurance. 
Attractions In Georgetown
Prince George Winyah Episcopal Church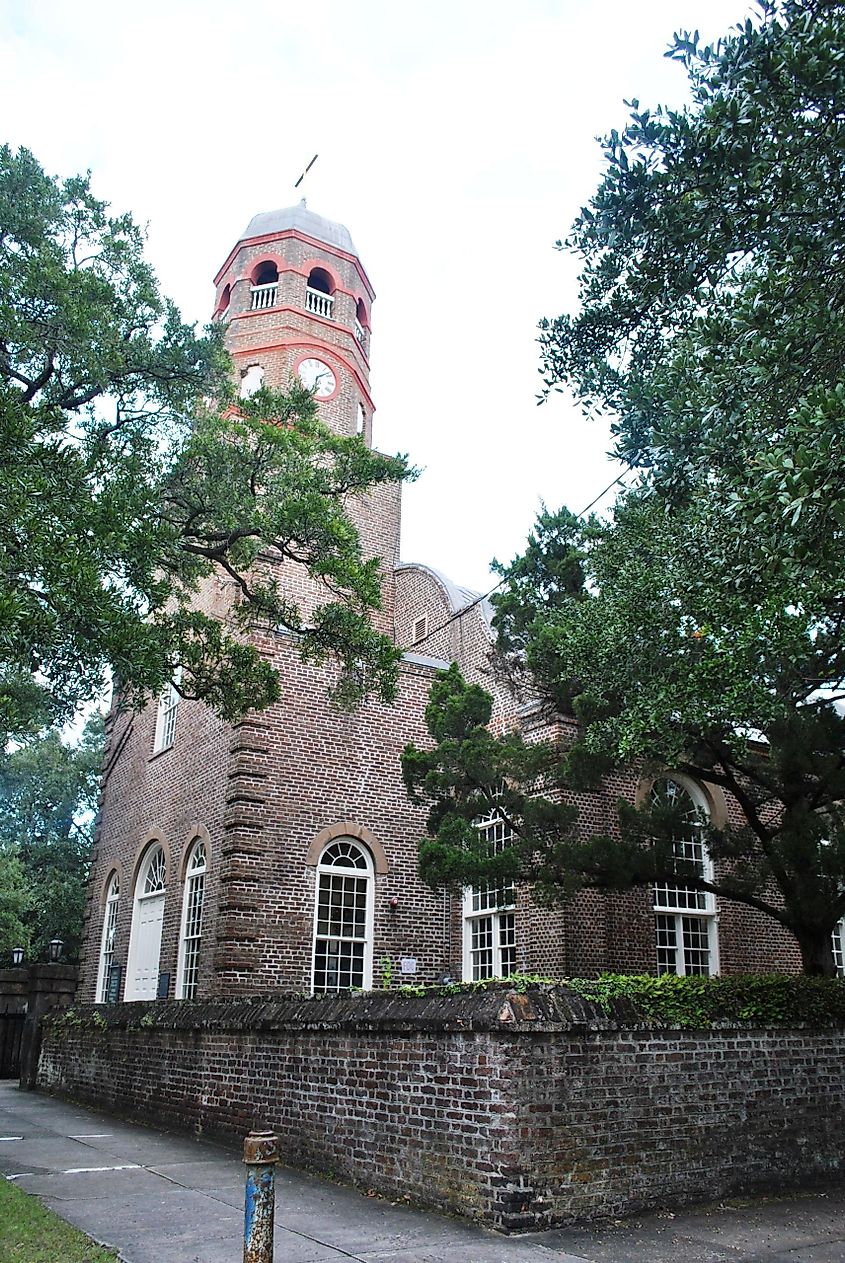 Prince George Winyah Church is one of South Carolina's oldest continuous congregations. This Anglican Church building is also among the state's oldest churches that are still in service. Built with English red bricks using the native oyster shell mortar, the church's first service was held in August 1747. The British troops occupied the church during the American Revolutionary War. 
Hopsewee Plantation
The Hopsewee Plantation served as the residence of one of Georgetown's most vocal planters, Thomas Lynch Jr., who was one of the signatories of the United States Declaration of Independence. The plantation was built approximately 13 miles south of the town on the North Santee River. Hopsewee remains open to the public for tours of the plantation and to know more about Thomas Lynch Jr.
Old Market Building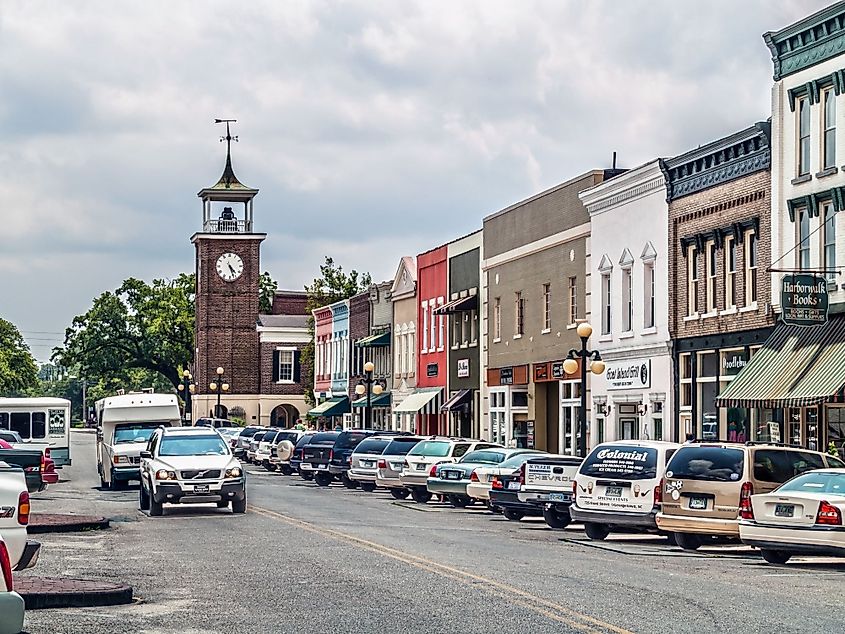 Also referred to as the Rice Museum, the Old Market Building is a historic market building situated in Georgetown. Built in a Classical Revival architectural style in 1832-1835, the temple-form building has served various purposes, including an open-air market, jail, town hall, and a slave market.