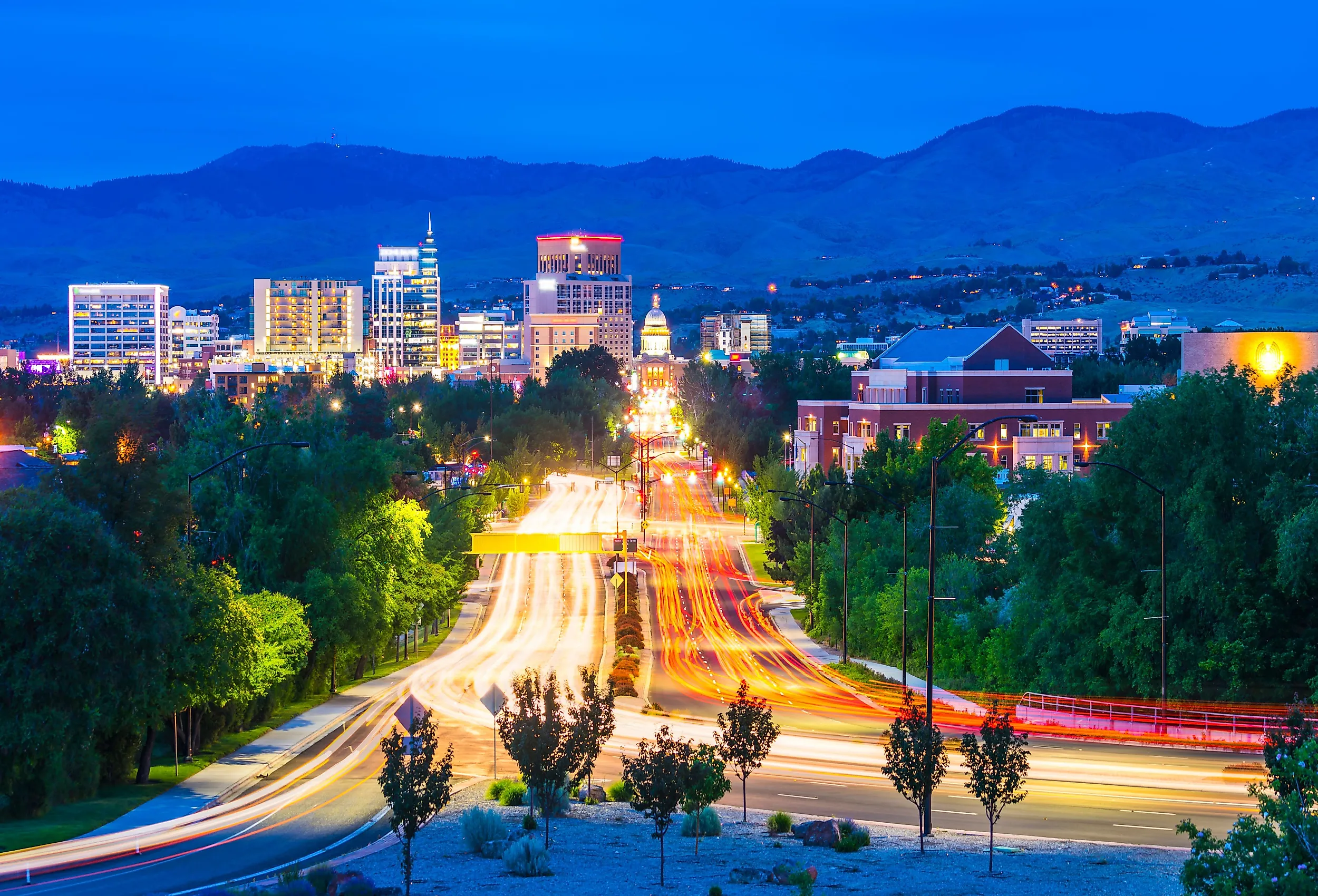 7 Most Charming Cities in The Rockies
The Rocky Mountains are a unique mountain range, as both Canada and western United States share them. Its 3,000 miles of slopes and scenery make for a perfect skiing environment in the winter, and hiking and camping escapades in the summer. The main states in the Rocky Mountain region include Colorado, Idaho, Montana, and Wyoming, each boasting its own collection of charming cities. Continue reading to learn about the most charming cities that reside in the Rockies.
Bozeman, Montana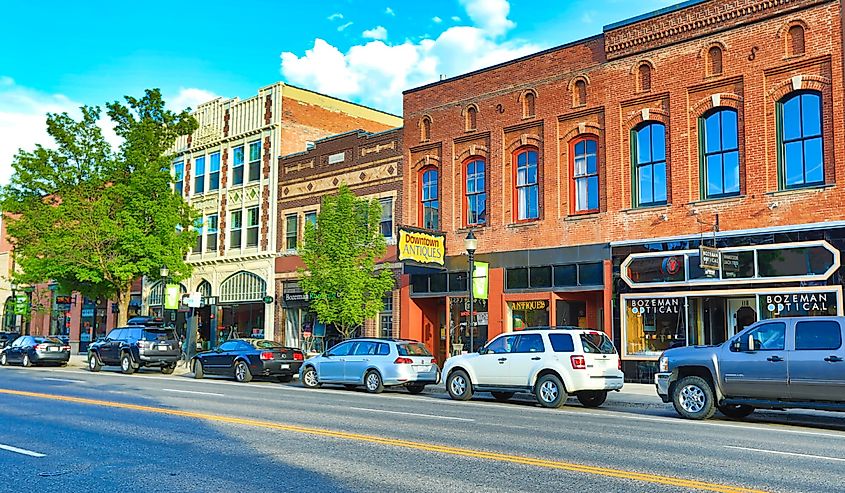 Bozeman, Montana has a Rocky Mountain skyline for miles and holds the title of the "most liveable place." This is for good reason, as it is a reservoir of nature with fly fishing, mountains, hiking landscapes, and counties of marshland. It gives visitors the opportunity to reconnect with themselves and nature in a peaceful and safe environment.
Yellowstone National Park spreads into areas in Montana and Idaho, with Bozeman being one of these towns. For 150 years, America's first-ever natural park continues to preserve local heritage, ecosystems, and wildlife. Stroll the park and view volcanoes that live under hot springs, mudpots, and geysers. It is a natural wonder sure to amaze.
Additionally, this city offers tourists and residents delectable cuisine. Try a British or American lager at 406 Brewing Company, or indulge in a seared steak at 2nd Street Bistro.
Boulder, Colorado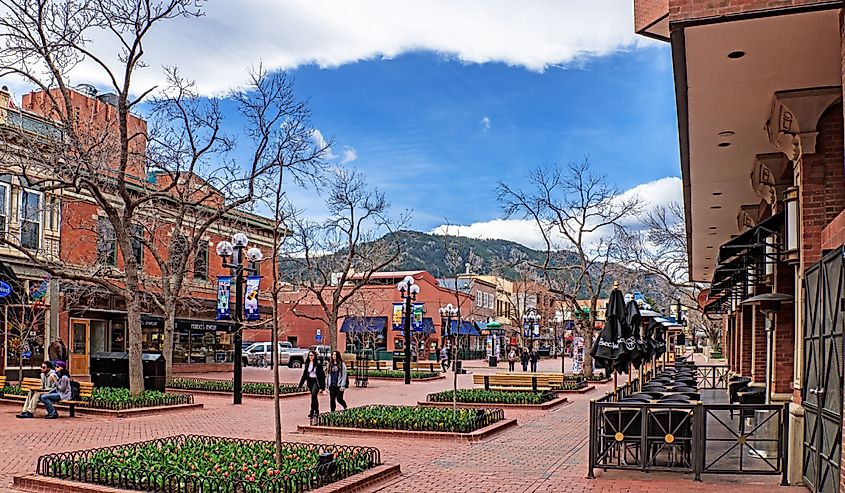 An energetic downtown core, mountain silhouettes, authentic craft breweries, wild nature endeavors—these are just a few of the reasons to visit  Boulder, Colorado.
Calling all tea lovers! Take a cost-free, reservation-free tea tour at Celestial Seasonings. They offer cold and hot brews to sample and take visitors through the factory where the tea is made. Beer lovers will rejoice to find the brewery tour down Pearl Street. One of the stops is Avery Brewery, where tourists may watch production and examine the tap house. After, choose from their selection of food and beer. Another stop to look forward to is Upslope Brewing. They have more than 20 beers and seasonal flavors!
Soak up some nature and recharge at Chautauqua Park. While here, take a closer look at the mountain peaks, hiking paths, and meadow areas. Take some time to walk around and explore or grab some food from the city and dine picnic style.
Denver, Colorado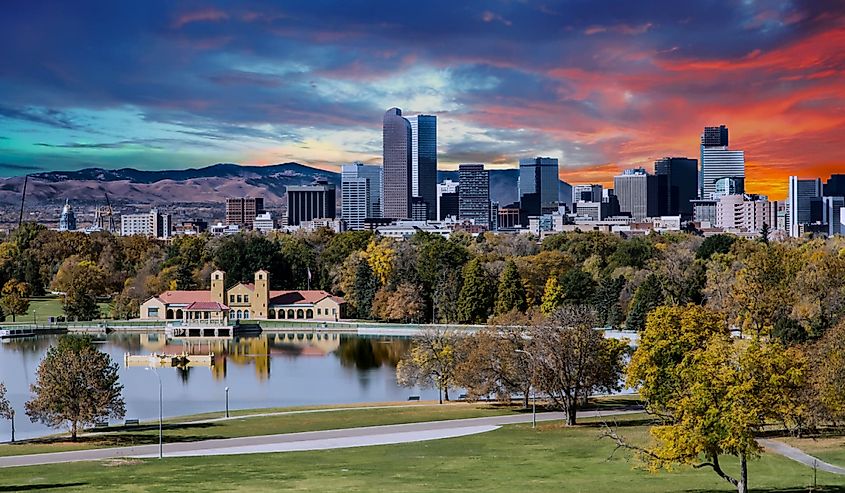 Prominent museums, history, and breweries are some things that will charm you in Denver, Colorado. Denver Art Museum (100 West 14th Avenue Parkway) is a hot attraction, boasting pre-Columbian art pieces and artifacts. Wander around and learn from the exhibits or go to the gift shop and buy unique trinkets and souvenirs. While in the city, swing by Denver Botanic Gardens. Spanning over 24 acres and holding 50 gardens, each growing its own unique foliage. Organized according to culture, visitors can see both Japanese and South African-style gardens. Each garden carries its own unique colors, patterns, and ecosystems of insects and small animals.
This city offers one of the most unique parks: Red Rocks Park and Amphitheatre. Typically, when thinking of parks, trees, and greenery are the images that come to mind. The lack of these elements is what makes this park so unique. Instead, this park consists of layers and structures of orange rock, spread across 868 acres. Take to the 1.5-mile Trading Post Trail, or walk up and explore the amphitheater itself. Concerts and events take place here, so make sure to check if there is a performance or event taking place while visiting!
Billings, Montana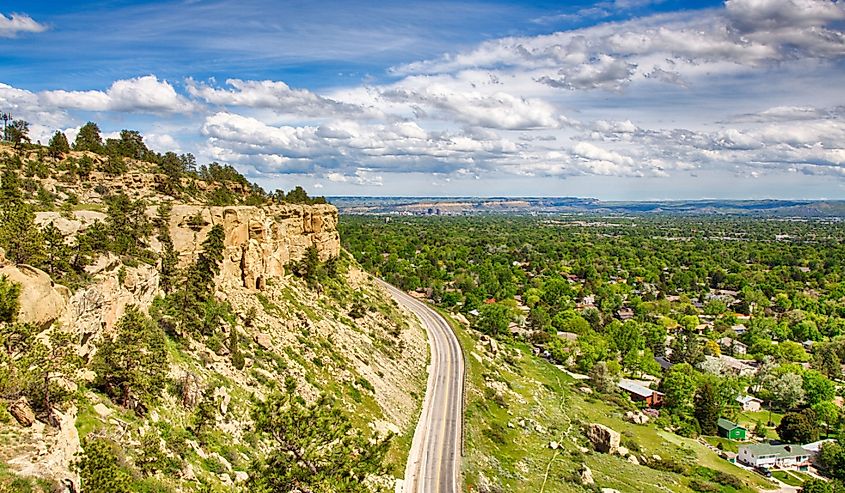 A city that sits along a river is incredibly charming, especially when it is near Yellowstone River, a 692-mile-long river with parts of it cutting through the Rockies. Billings, Montana is a popular destination for its mountainous landscapes, sandstone, and trails, with one top nature stop being The Rimrocks. Sit up high on a bench and overlook the winding waters and scalloped mountain valleys. The Rimrocks are a hot geological commodity in the city and were shaped over the years by the Yellowstone River. For added outdoor recreation, visit Zimmerman Park, which offers the perfect landscape for running, hiking, and biking.
If visitors desire to learn all about the Rockies in a Rocky Mountain town, head to the Billings house's Yellowstone County Museum. When visiting, learn about the area's rich history. The museum covers 5,000 square feet and holds wagons, artifacts, and firearms from the pioneer days.
Fort Collins, Colorado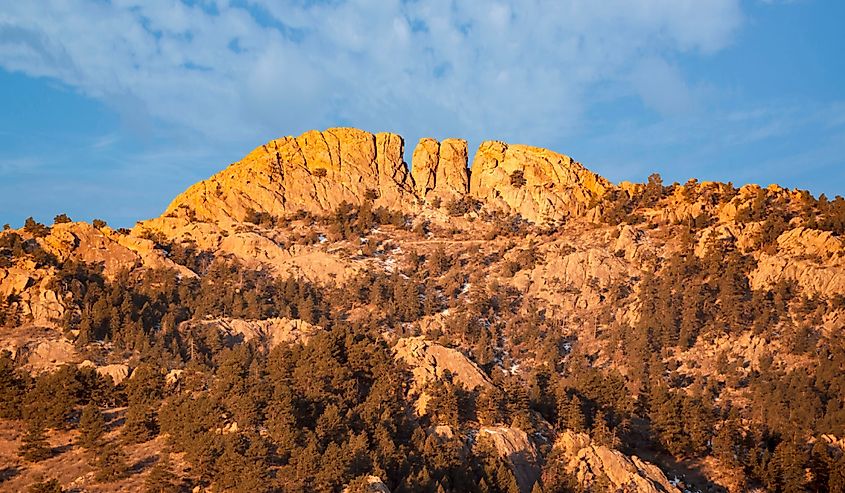 Fort Collins offers tourists and residents alike a plethora of diverse activities. From hiking trails to cideries to food trucks, there is something to delight everyone in this bustling, modern city.
Some local waters to explore include Horsetooth Reservoir and Cache La Poudre River. Horsetooth Reservoir is only a few minutes from the city and gets its name from the curved rock formation above the waters. It is 6.5 miles long and is a sanctuary for boating, fishing, and swimming. Cache La Poudre River is a canyon area and is a great spot for white-water rafting and tubing. Also, a must-see in a town in the Rockies is the Rocky Mountain National Park. Fort Collins is only 35 miles away from the mountain's base, which makes it accessible for people to hike and explore across the mountain terrain.
Brewery is a common term, but what about cidery? Cideries are a newly-popular and hip drinking option, and may be unique to this area. Cideries are perfect for people who prefer light ciders over heavy beer. Some cideries include Summit Hard Cider, Branch Out Cider, and Scrumpy's Hard Cider Bar.
Loveland, Colorado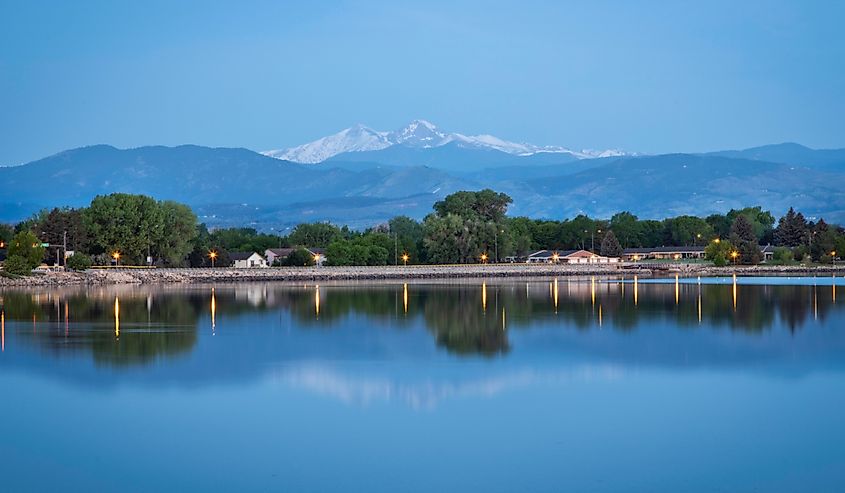 Loveland, Colorado is a city that is easy to fall in love with and be charmed by. Although the name of this town might suggest romance, its basis is purely historic. In 1877, the city came to be while residents built the Colorado Central Railroad. The president of operations was W.A.H. Loveland, for which the city is named.
Loveland's downtown core buzzes with unique stores like Canyon Collectibles and Cloz to Home. Coffee enthusiasts will adore all the cute cafes. Try Caribou Coffee or Colorado Coffee Company. For the outdoorsy folks, check out Boyd Lake State Park, which lies at the base of the Rockies. Visitors can bike, boat, and camp on the premises.
Boise, Idaho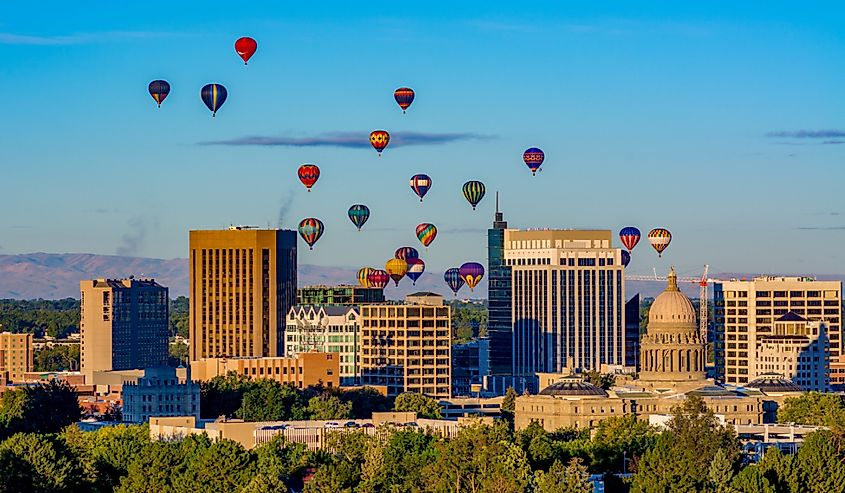 Boise, Idaho has a perfect combination of urban flare and western culture that every tourist loves. While this city holds grit, arts, and culture, it is clean and safe.
Fun fact: Boise is not too far from The Springs in Idaho City. Soak in hot springs that nestle into natural rock. There are over 130 hot springs in this geothermal resort, offering a unique swimming experience. There is even a sauna on-site with overnight stay accommodations. Or, perhaps stay right in the center of the city and tour Camel's Back Park. It contains 11 acres of stone pathways and long grasses, making it the ideal landscape for hiking and biking.
Want to sit back and relax with some wine? Try one of the local wineries or sign up for the Urban Wine Trail and divulge in flavors that are unique to Idaho. It comes with a free pass, giving you access to track your progress and enter in the race for prizes.
Conclusion
Feeling charmed yet? A hearty collection of wineries, parks, breweries, and urban areas live at the base of the Rockies and make for quaint and delightful vacation destinations. Whether it be Fort Collins' cideries or the red rocks of Denver, visitors are sure to be wooed no matter which town they choose!