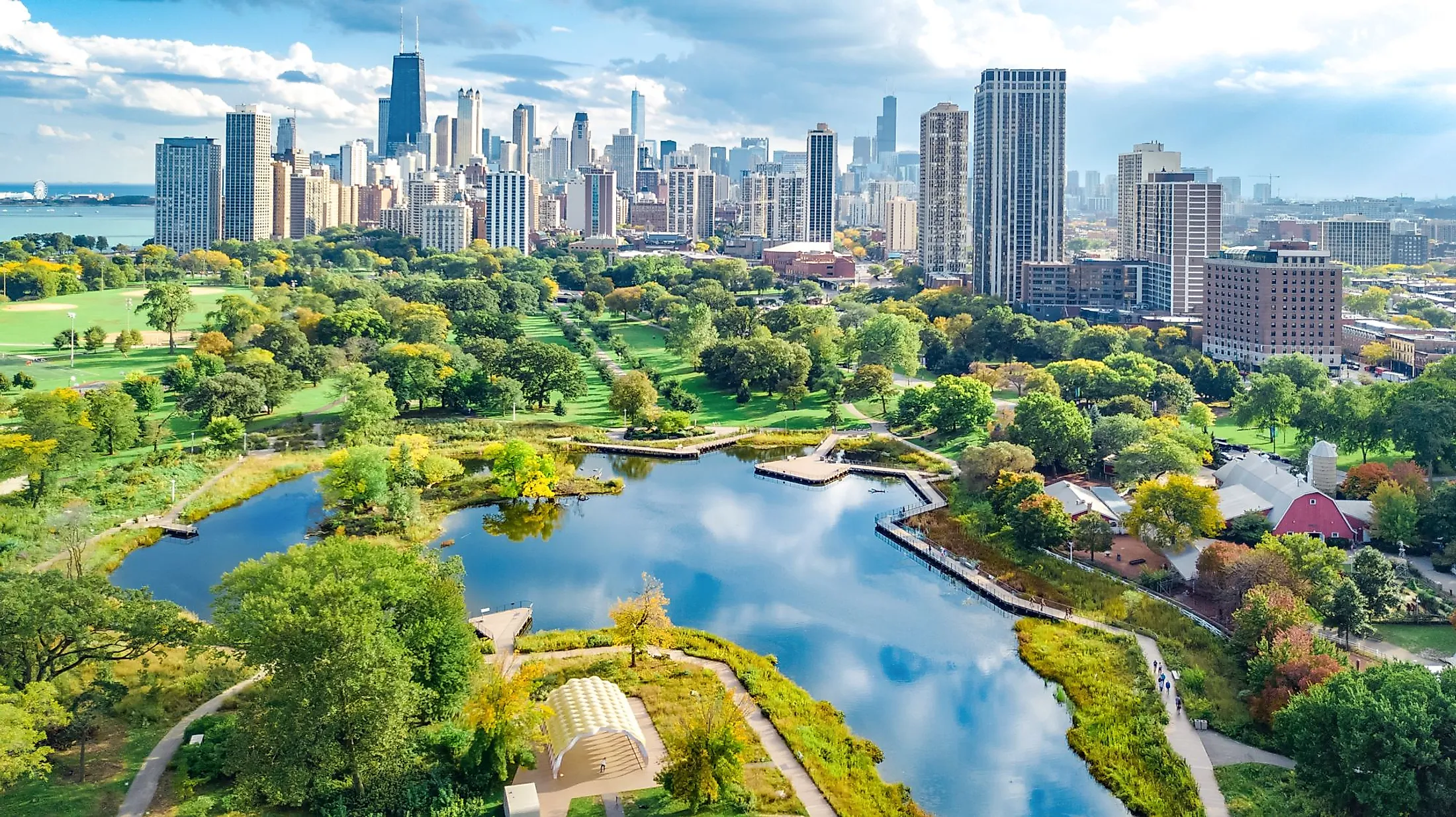 7 Most Beautiful Cities In Illinois
Illinois is US's sixth most populated state, having a population of some 12.8 million residents. Indeed this historic Midwestern State is a land full of discovery, cultural and natural beauty, and plenty of fascinating sites to visit. Therefore, a visit to its most beautiful cities will surely be a trip full of wonderful memories for solo travelers and families alike. The following article looks at some of the most beautiful cities in Illinois. 
Ottawa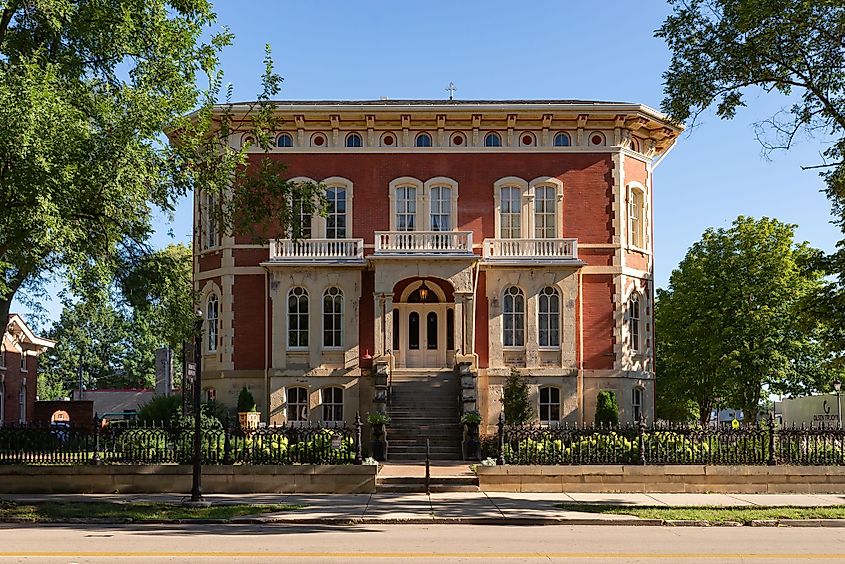 Though it has no relation to Canada's capital, this Illinois city has its own beautiful history and stunning natural landscape. Situated some 128 km from Chicago and right at the Fox and Illinois Rivers confluence, Ottawa has been called "The Middle of Everywhere," where many diverse activities can be enjoyed.
With excellent access to hiking trails, the riverbanks, and beautiful green spaces, Ottawa is conveniently located next to some wonderful State parks, like Buffalo Rock. Site of several buildings and landmarks of historical importance, visitors to this town of just under 19,000 inhabitants can also enjoy a good selection of restaurants, galleries, shops, and unique public works of art. Indeed Ottawa is one of the best places to experience Midwestern hospitality in one of America's most exciting States.
Peoria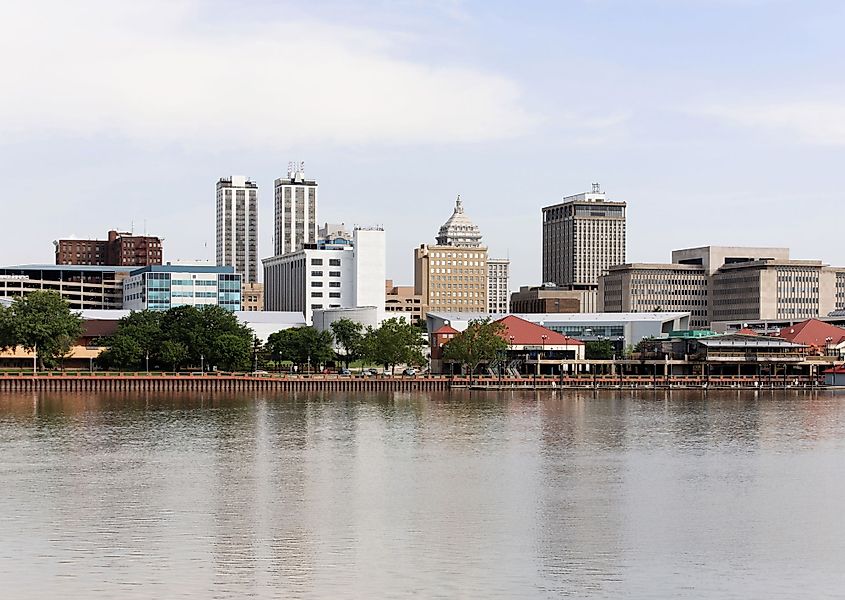 Founded in 1691, Peoria is Illinois' oldest permanent European settlement. Being the largest city on the shores of the Illinois River, Peoria was once America's industrial hub for whiskey manufacturing, particularly during the 19th century. Indeed at the height of whiskey production, up to 12 separate distillery factories were situated in the town.
One of the Illinois River's largest ports, the modern city of Peoria is one of the region's most important shipping and trading centers, while many products like chemicals, steel, and farm equipment are all manufactured locally. In addition, any visitor to Peoria can enjoy an assortment of historical landmarks, such as the Illinois Mennonite Heritage Center. And, of course, spending time alongside the water's edge is always a charming and beautiful way to spend an afternoon and early evening in this city.
Chicago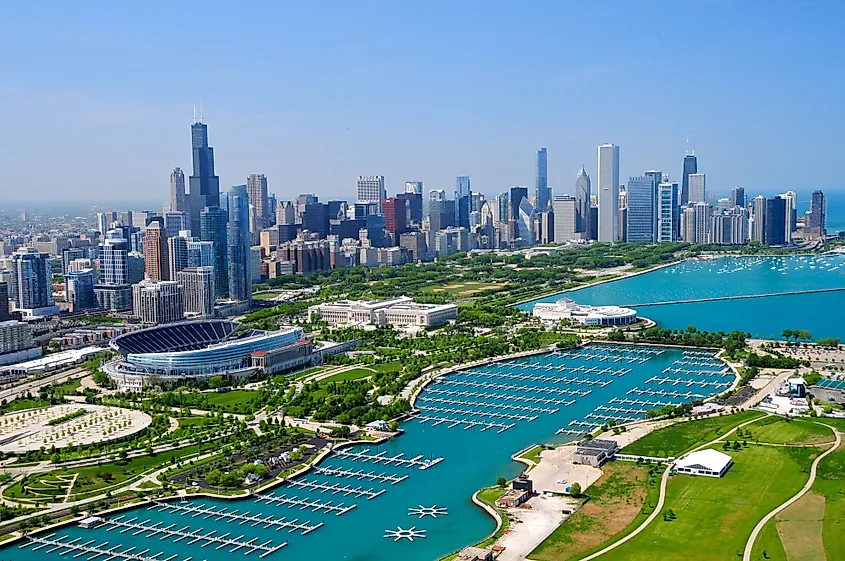 The "Windy City" is by far Illinois' most famous metropolis, as well as the State's largest and most populous, with 2.7 million residents. Truly one of America's most exciting cities, Chicago's iconic skyline, stunning beaches along Lake Michigan, diverse neighborhoods, and beautiful museums and festivals make it a bustling place to explore. Whether it is a visit to an art gallery, trying the menu at an award-winning restaurant, strolling along the Magnificent Mile, or simply gazing at the skyscrapers, Chicago is always ready to offer its visitors a memorable time.
Alton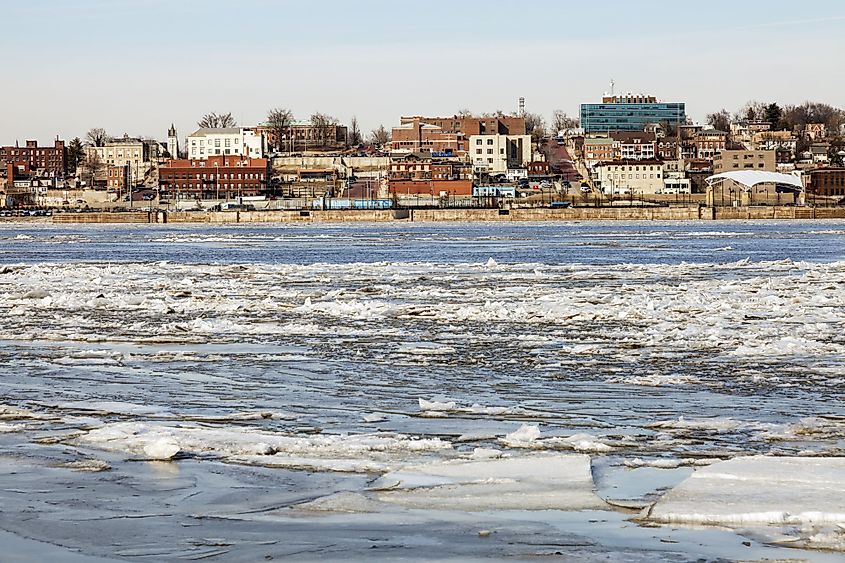 The home of the former Illinois State Penitentiary, the town of Alton is situated along the Mississippi River and is only 29 km from the border with Missouri. A most beautiful river town, Alton is well known for its stunning limestone bluffs and scenic riverside views. For outdoor lovers, a journey across the Meeting of the Great Rivers Scenic Route is a definite must. For 53 km, one can enjoy the meeting point of the Illinois and Mississippi Rivers in a most exquisite natural setting filled with pristine flora and fauna.
Quincy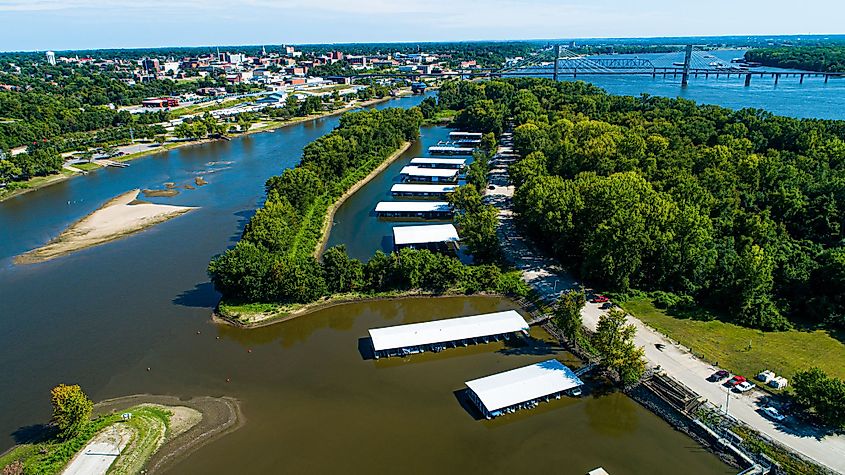 Established in 1825 and named for the sixth US President, John Quincy Adams, the city of Quincy is also known as the "Gem City." Home to a population of just under 40,000 residents and nestled right along the Mississippi River, this historic town is a wonderful place to explore in the "Land of Lincoln." One must visit historic neighborhoods such as the South Side German District to get an authentic glimpse into 19th-century river town life. Meanwhile, Quincy's natural beauty is hard to ignore, and its stunning rocky bluffs that overlook the River make for quite the photographic trip. With rolling hills, beautiful sylvan areas, and wide plains, exquisite nature and fascinating American history come together in this great Illinois town.
Moline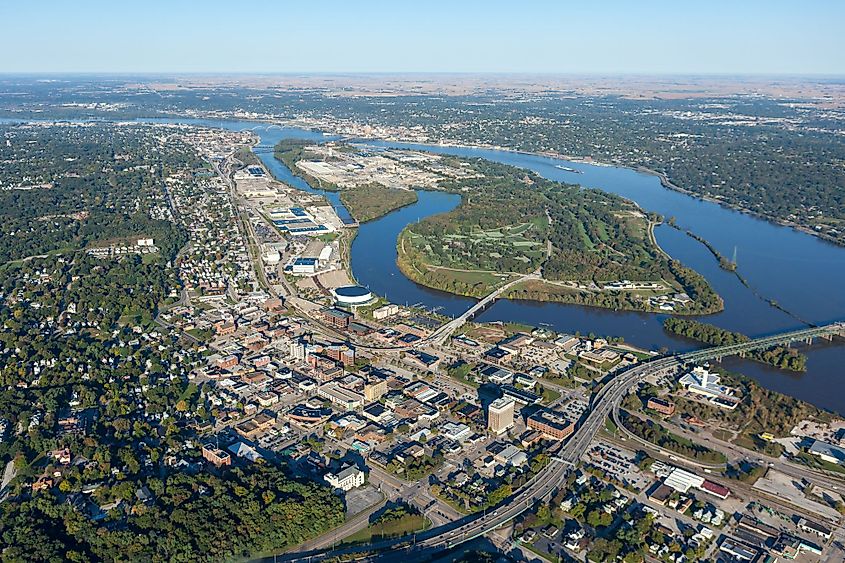 Incorporated in 1843, the modern town of Moline is now the home to just under 43,000 inhabitants. Named from a French word meaning "mill," Moline forms part of the area known as the Quad Cities on the border with the State of Iowa. Widely known for its rich manufacturing history, Moline continues to be an important industrial hub in the region.
Amongst the most popular attractions in town is surely the John Deere Pavilion, where visitors can discover more about the company's history and the development of the agriculture sector in Moline. Meanwhile, in the historic downtown, a series of well-preserved 19th-century homes, neighborhoods, and tasty restaurants make for a most special afternoon or evening outing. Finally, at the nearby Rock Island, a tour of the Rock Island Arsenal army barracks is another unique way to get further acquainted with American history.
Fulton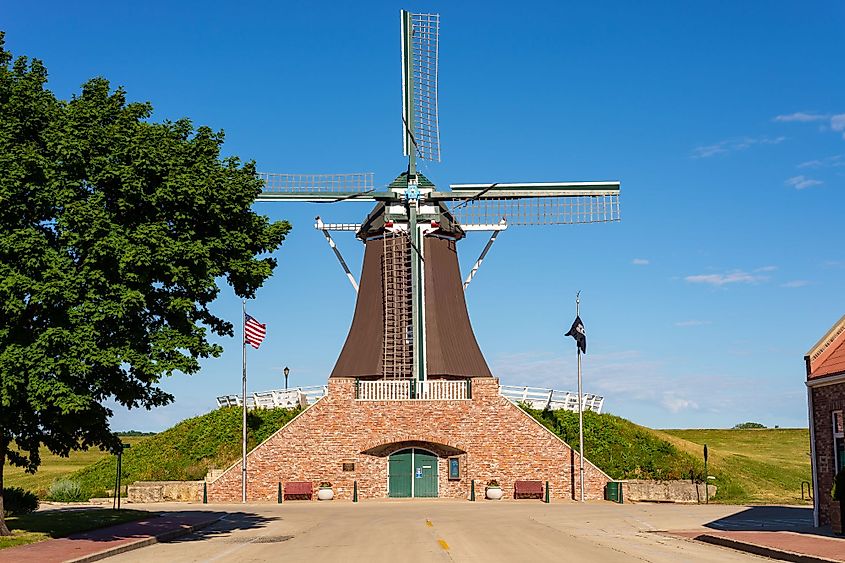 Fulton is a small and modest town of nearly 4,000 residents, named in honor of Robert Fulton, the inventor of the steamboat. A prominent spot of immigration for Dutch settlers, the town maintains a special ethnic pride, and visitors will surely not want to miss a visit to the De Immigrant Windmill. Constructed in the traditional Dutch architectural style, the windmill also grinds wheat, rye, and cornmeal. In addition, tourists can enjoy the Dutch Days Festival and the Martin House Museum. And as a river town, time spent in Fulton along the Mississippi River will always be filled with special vistas and waterfront beauty.
One of Midwestern America's most beautiful places, Illinois, is filled with a wondrous array of culture, natural beauty, and fascinating history. The above-mentioned Illinois cities are amongst the most charming and alluring centers to visit, each with its own attractive qualities. From riverside excursions to the bustling life of metropolises like Chicago and Peoria, Illinois' cities should not be missed during any visit to the United States.