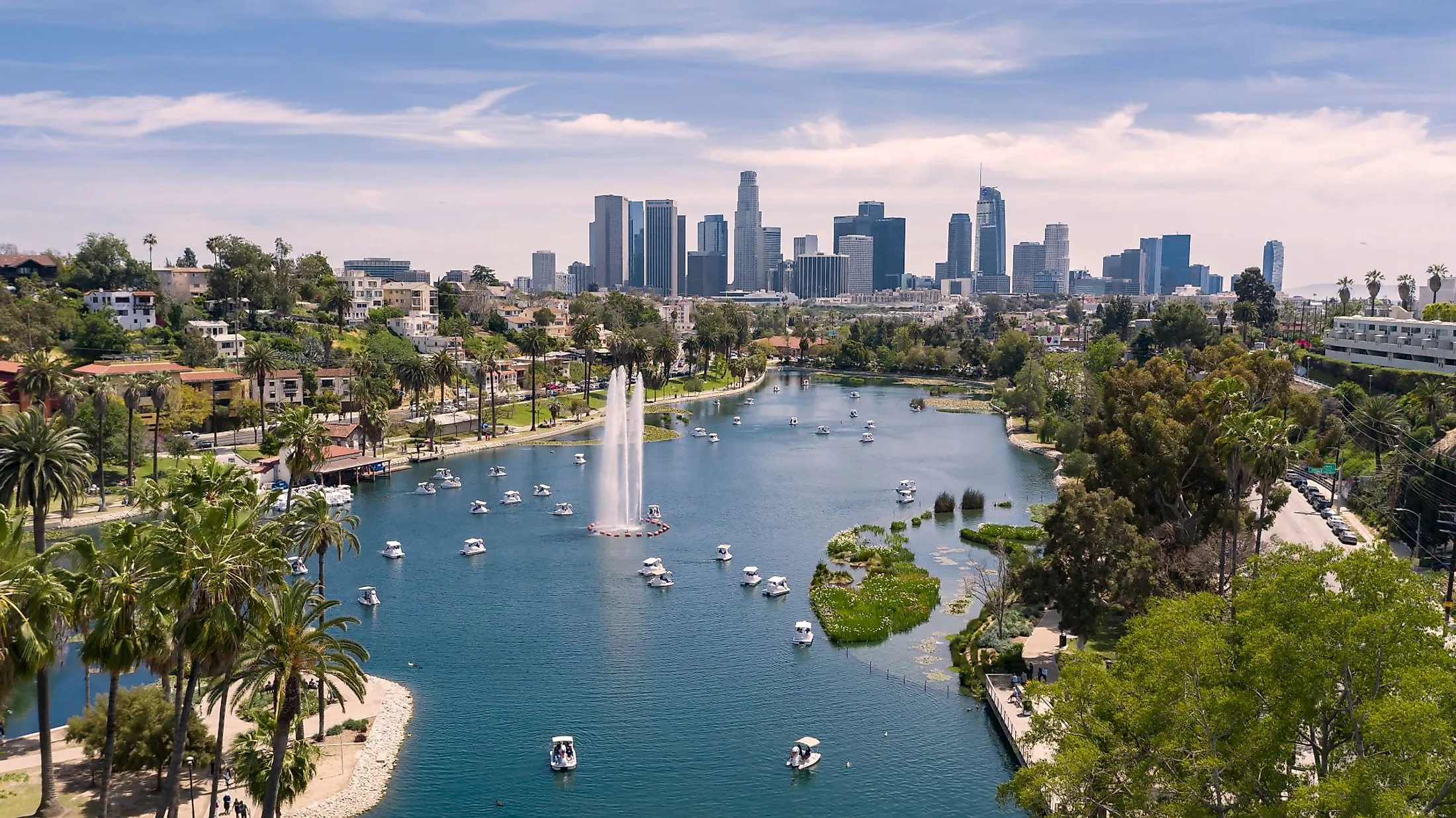 7 Most Beautiful Cities In California
California is rightfully known as the "Golden State" for its vibrant cultural and geographic splendor. Being the most populous US State and the home of about 39.2 million people, California also boasts one of the largest sub-national economies in the entire world. Full of several beautiful and famous cities, any visit to the state is sure to be filled with history, natural attractions, and fun for all. The following article looks at the 7 Most Beautiful Cities in California.
San Francisco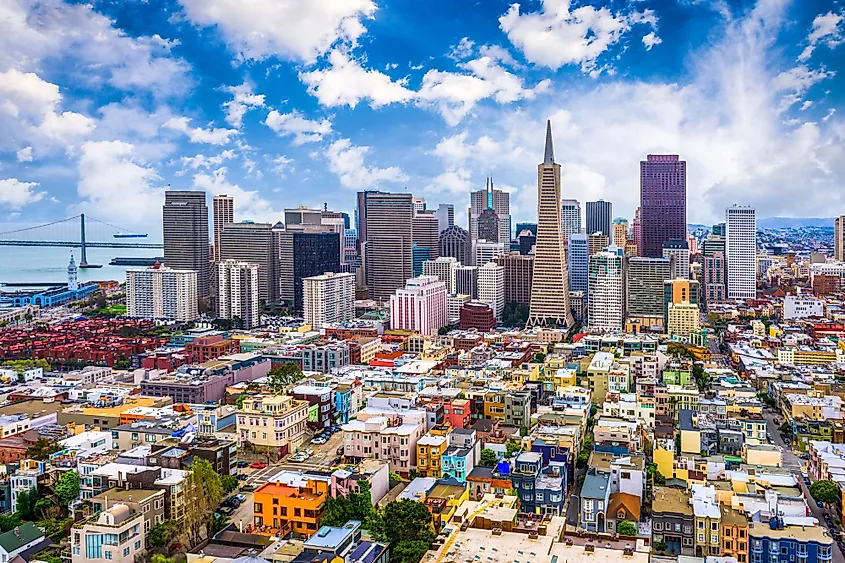 San Francisco is Northern California's most famous commercial, financial and cultural centers known worldwide for its iconic landmarks, eclectic cultural scenes, and mild year-round climate. With a high score for livability, this city by the San Francisco Bay enjoys a relatively stable housing and job market, making it attractive for residents and tourists alike. With famous sights such as the grand Golden Gate Bridge, the special Lombard Street, and the infamous Alcatraz Prison, to name a few, San Francisco truly offers beauty in so many ways making it a popular tourist destination. Hop on a trolley, scale a steep city block, or take a stroll along Fisherman's Wharf, a most memorable and beautiful experience is always on hand in this city.
Sacramento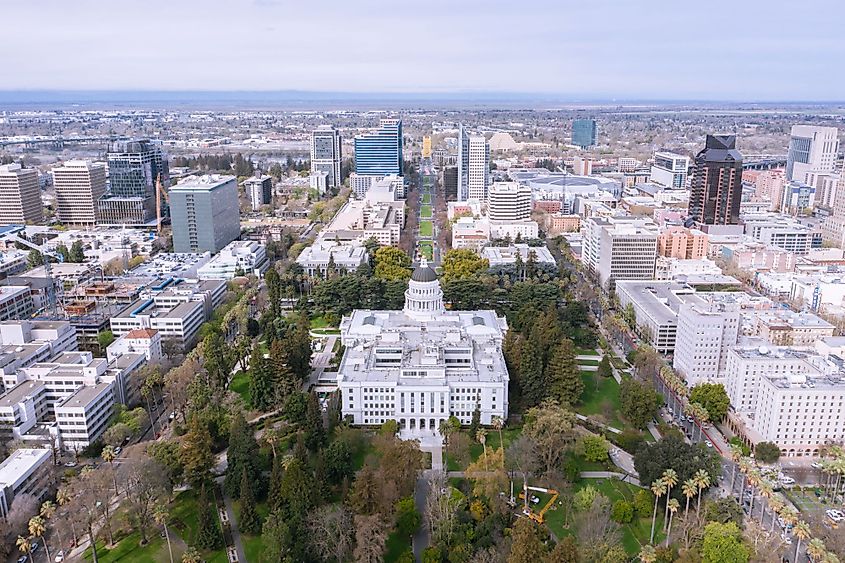 California's fastest-growing city, Sacramento, also serves as the State capital and has been informally named one of America's "Most Diverse Cities." Indeed beyond its place as the seat of government, Sacramento is a city rich in culture, history, and living opportunities. Site of numerous galleries, museums, natural green parks, and economic drivers like the UC Davis Medical Center and California State University, this city of just 524,943 inhabitants is a beautiful place to experience. In addition, an affordable housing market and the ever-famous California sun make Sacramento one of the State's most beautiful cities.
Los Angeles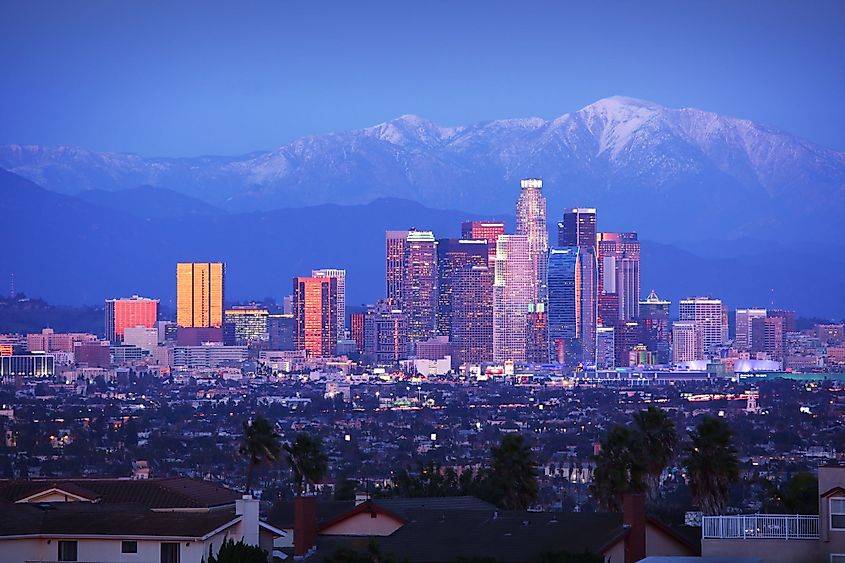 Los Angeles is California's largest and the nation's second most populous city. It is also one of the most wonderful places in North America and Southern California's commercial and cultural center. With a population of around 3.9 million, Los Angeles is bounded by the beautiful Pacific coast, mountains, valleys, beaches, and parks. In addition, it is a fantastic hub for world-class museums, galleries, restaurants, shopping, tours, and so much more.
Alternately known as the heart of the American film industry and Hollywood, Los Angeles also hosts several world-class theme parks like Universal Studios Hollywood. Enjoy the sight of exotic palm trees, soak up the hot California sun, tour neighborhoods like Beverly Hills, or stroll along the Hollywood Walk of Fame; when in Los Angeles, there is indeed never a dull moment of excitement and fun.
San Diego
Affectionately called "America's Finest City," San Diego is California's second-largest metropolis and is just a short drive from the country's border with Mexico. Also known as California's "birthplace," San Diego is indeed a culturally and historically rich city where direct encounters with unique Spanish heritage come to life. First settled by Spanish colonists in the 16th century, San Diego boasts an assortment of great museums, festivals, tourist attractions, and historic architecture.
But this city is also famed for its esteemed surfing scene, golden sandy beaches, and beautiful natural surroundings. With its combination of cultural and natural beauty, it is no doubt that San Diego is one of California's most popular destinations. Visit the beloved San Diego Zoo and the Sea World Aquarium, or take in all the great restaurants, galleries, shopping centers, historic buildings, and time in the ocean. In San Diego, some of the very best of the "Golden State" can be found.
San Jose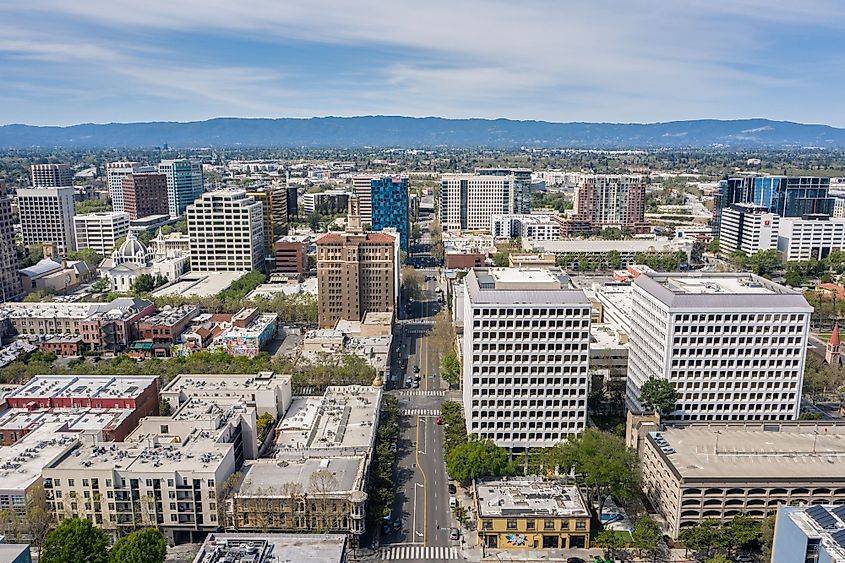 San Jose, is indeed a city where some of the very best in high-tech innovation and human ingenuity come together. Situated on the southern shores of San Francisco Bay, San Jose covers an area of 469.72 square kilometers and is widely celebrated for its warm Mediterranean climate and cultural diversity. With great access to modern amenities, a vibrant sports and social scene, and a thriving job market, San Jose is really a wonder. Home to San Jose State University, this tech center earns its reputation as one of California's most beautiful cities.
Fresno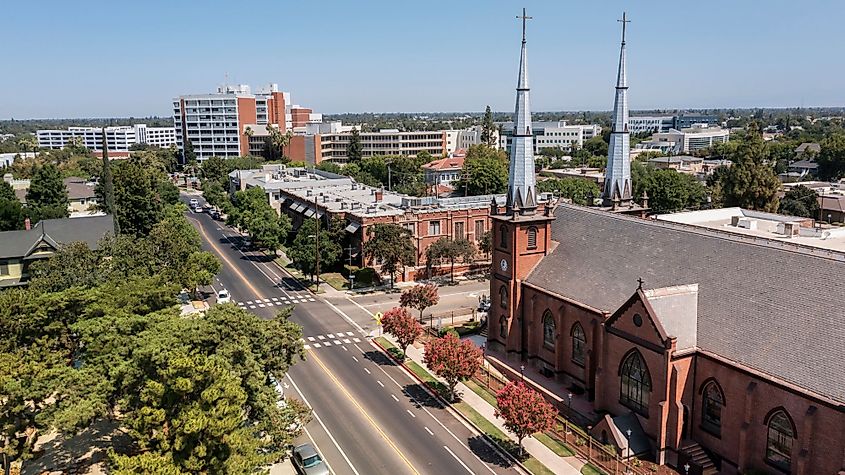 Fresno covers an area of 300.43 sq. km and is situated in the San Joaquin Valley, approximately 350 km north of Los Angeles. With mild, humid winters and hot, dry summers, the Mediterranean climate of Fresno is one of its major reasons for attractiveness. In addition, this city attracts retirees and young professionals alike for its reasonable housing market and an overall lower cost of living, while its buzzing cultural scene is outstanding for all age groups. Enjoy great theaters, galleries, museums, exciting nightlife, and more in this gem of a city. And with a sizeable agricultural industry, Fresno's stable and robust local economy makes it truly one of the best places to invest.
Santa Clara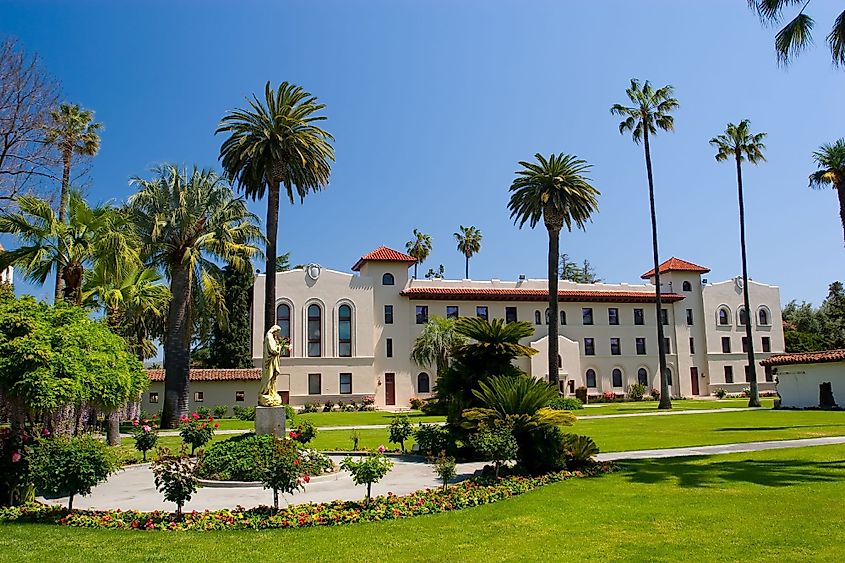 Just one hour's drive from San Francisco, Santa Clara is truly one of California's most beautiful cities. Home to a population of just under 128,000 residents, this city is placed at the heart of Silicon Valley near San Jose. This makes it one of California's most wealthy metropolises, enjoying some splendid warm weather. Headquarters to companies like Intel and home of the campus of Santa Clara University, this modern city has loads of cultural diversity, a highly educated populace, low unemployment, and a low crime rate. Known as "The Mission City," Santa Clara is a beautiful city to live, work and visit and adds to California's "Golden" allure.
California is rightfully considered a jewel of the West Coast and indeed lives up to its moniker of "The Golden State." With extraordinary natural beauty, warm weather, a rich mix of cultures, and fascinating history, California and its major cities are truly wonderful places to experience. From the surf tides of San Diego to the high-tech life of San Jose and everything else in between, these beautiful California cities earn their esteemed reputations.