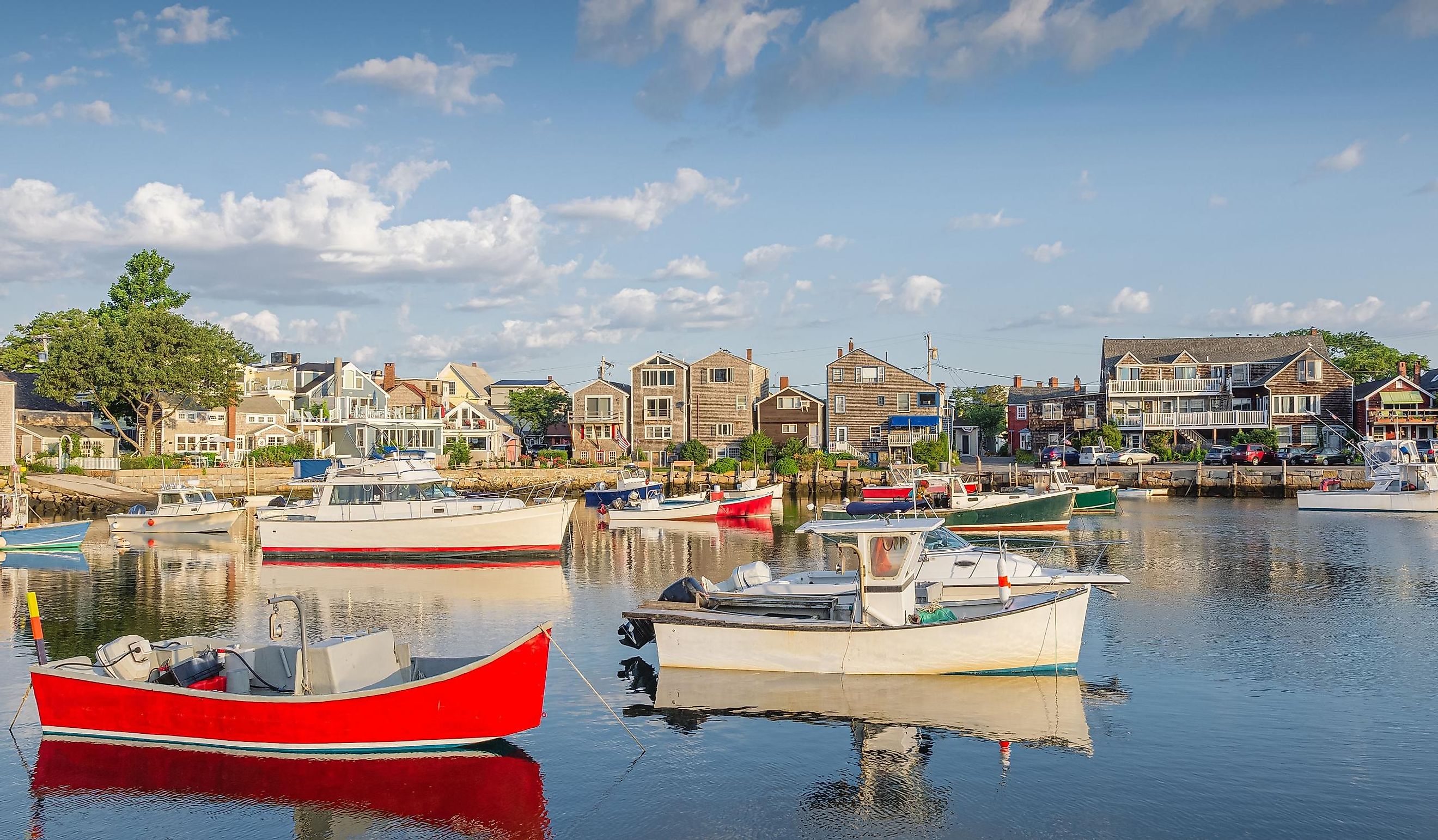 7 Best Small Towns To Visit In the Atlantic Coast
The American east coast sure hosts a ton of great little towns. Whether seeking a brief weekend escape or a more extended stay, exploring these towns will undoubtedly provide a thrilling experience. The wild shore is replete with enchanting scenery. These small towns stand out as the most peculiar and peaceful. So, it is time to embark on an unforgettable journey — Get your camera ready, there will be sights to behold, and you will want to take pictures of such unique waterfronts.
Marathon, Florida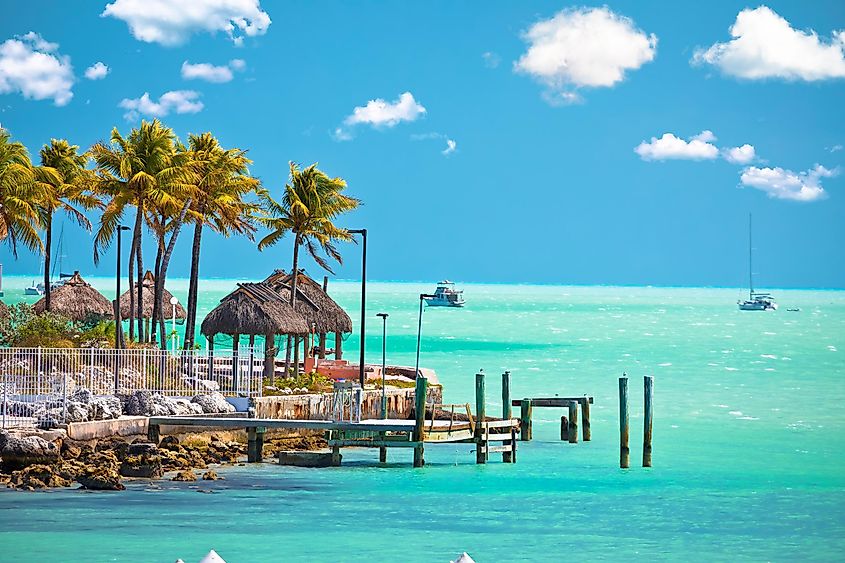 Spanning over thirteen islands of the Florida Keys archipelago, in the area known as the "Middle Keys," Marathon emerges from the Atlantic. This town has seen an expansive revival thanks to great investments that brought full-fledged resorts and various recreational activities. Most of Marathon's westernmost real estate hosted an RV park for a long time. In 2017 though, Hurricane Irma destroyed it; what came out of the rubble was a luxury waterfront resort. Open since 2019, Isla Bella Beach Resort boasts 199 guest rooms and a private beach. 
While here, you will admire the bridge that sits alongside Marathon. The "Old Seven" bridge was constructed in the early 1900s, and it once connected Miami to Key West with a railroad. The overseas highway we use today was built alongside it in the 80s; once the "Old Seven" was closed to traffic, it became a place for recreation. Walking, biking, and fishing are now standard practices here. The reef barrier is undoubtedly a must-see. Observe it from above while kayaking or venturing deep under the sea with a snorkel.
Kitty Hawk, North Carolina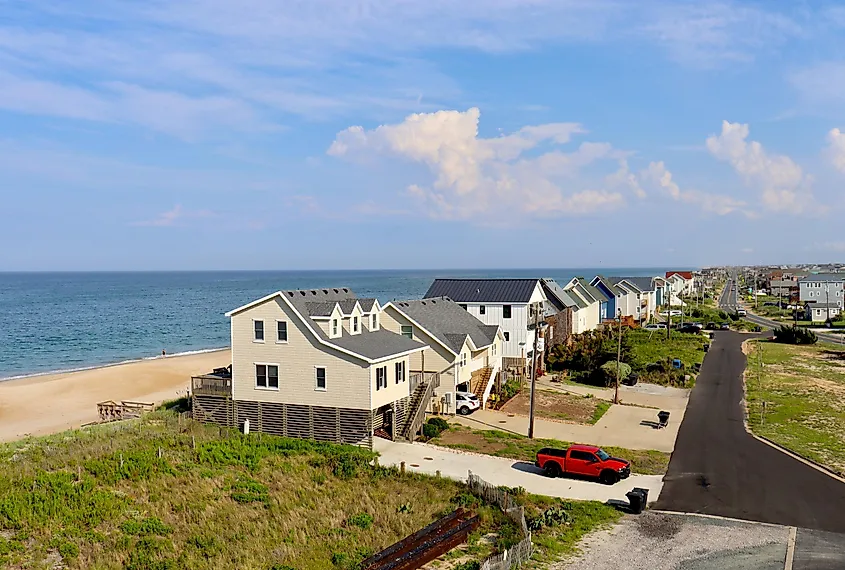 Situated on the Outer Banks of North Carolina, the town of Kitty Hawk consists of a thriving old-school village that hosts a beach community of residential cottages. Kitty Hawk was initially deemed "Chickahawk," meaning a "place to hunt geese," by its original Native American residents. Over the generations, the area developed to become the famous town it is today. Many travelers choose this destination for its fantastic beaches, plenty of shops, and exquisite restaurants. For example, with its array of classic dishes, the Black Pelican Oceanfront Restaurant received high praise from customers. Yet, where are the geese the original Native Americans were referring to, you might ask? Well, they inhabit a large section of a maritime forest present near Kitty Hawk.
Beaufort, South Carolina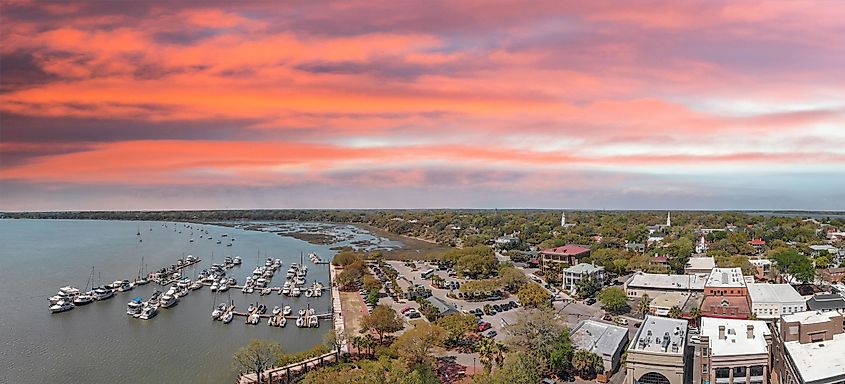 Located on Port Royal Island, Beaufort is a town where you can immerse yourself in a delightful blend of marinas, breathtaking natural landscapes, rich local culture, and genuine cuisine. Dubbed "The Small Town We Love" by locals, Beaufort is the third-oldest city in the state. Dated circa 1711, the township of Beaufort was laid out, and many changes have taken place since that time. 
Today, Beaufort possesses southern charm reminiscent of an old world. Boats dot the waterfront, and this town is famous for its local seafood. Restaurants such as Plums have left customers delighted with some excellent shrimp. Moreover, the Shrimp Festival in October will stimulate your taste buds. To observe the best seaside views, we recommend the Spanish Moss Trail. Alternatively, you can explore the nearby seascape on a cruise, where dolphins might accompany you. 
Provincetown, Massachusetts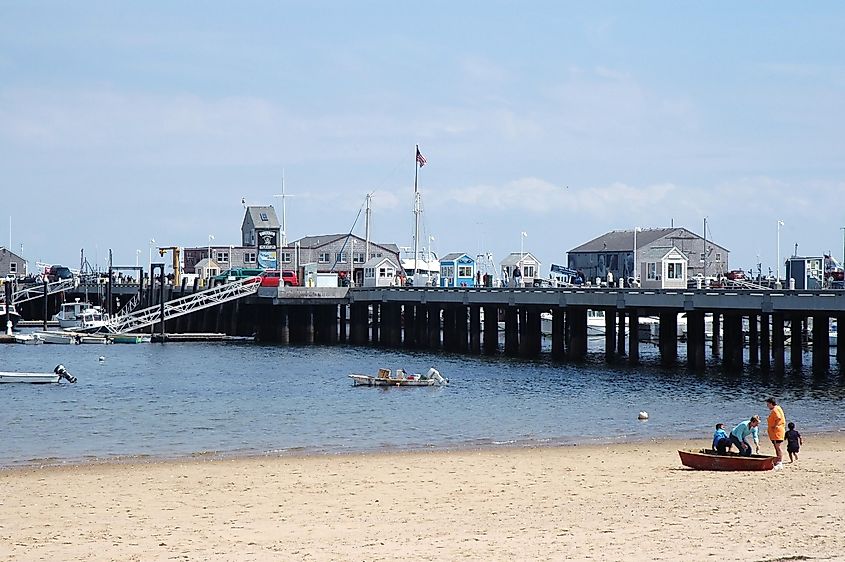 Positioned at the northern tip of Cape Cod, the seaside town of Provincetown claims to be the Mayflower's landing site in 1620. This small town is a popular summer resort and a noted artists' colony. In the latter part of the 20th century, the city became known as an LGBTQ+ community that proudly defends its individuality. Provincetown is the alternative destination for visitors who like to relax on "America's favorite beach."
Portuguese fishermen were attracted to this place in the 19th century, and their descendants happen to run the active whaling and fishing port today. Alongside the Cape Cod National Seashore, Provincetown is also famous for its creative history and 3,000 residents, who grow exponentially to over 60,000 during the summer. Voted the best gallery on the Cape and Islands, the Cortile Gallery hosts the work of some of the best artists in the region. Feel free to hike the dunes to the Race Point Lighthouse to witness the enchanting view and breath healthy salt air.
Cape May, New Jersey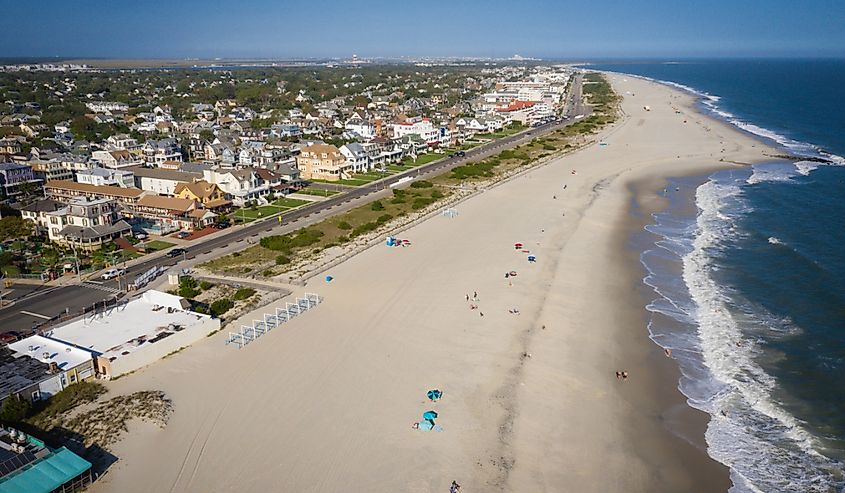 Cape May is an enchanting coastal town boasting abundant natural beauty in the southernmost point of New Jersey. This coastal town is a haven for beach lovers. Cape May Beach offers fantastic views and diverse marine life. Wander through the downtown area, where the beachy vibe lingers amidst the beautifully preserved Victorian buildings. Explore the renowned Washington Street Mall; stock up on picnic provisions before embarking on the 199-step climb to the majestic Cape May Lighthouse. Cape May captivates with its Victorian charm, splendid beaches, remarkable bird observatory, and diverse cuisine. For example, The Lobster House restaurant attracts travelers with its fresh seafood; most people recommend it. 
Rehoboth Beach, Delaware
Bounded by Delaware Shores, Rehoboth Beach is a cute small town. Take advantage of the iconic boardwalk. By day, you will see flopping sunbathers enjoying their favorite treats. By night, you will see the city light up and experience one-of-a-kind dining at one of the many restaurants. Big Fish Grill Rehoboth stands out for its unconventional combos of meat and seafood. Immerse yourself in this postcard-perfect town; despite its relatively small size, it is known for a major party scene. With its beautiful clean beaches, turquoise surf, and many other recreational activities, Rehoboth Beach always finds a way to stay in visitors' memories.
Meredith, New Hampshire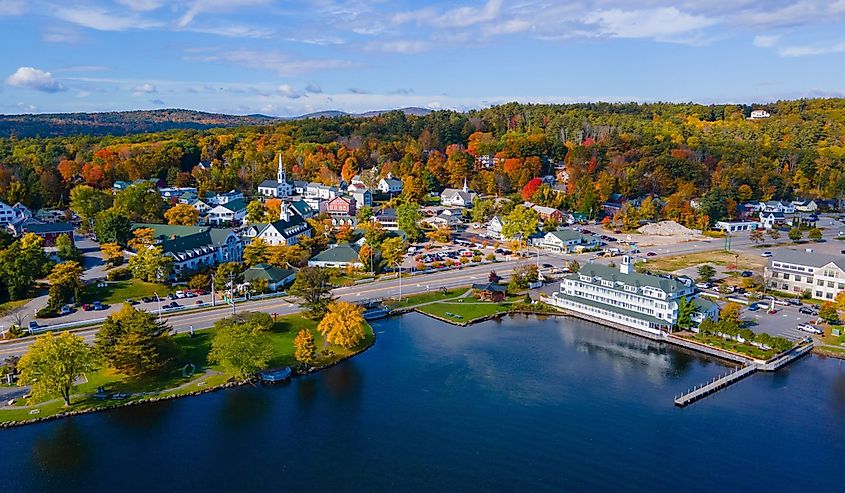 Meredith is located on Lake Winnipesaukee's edge. It is a lovely town perfect for families, and it is also optimal for a one-day or weekend getaway. Being on a lakeshore, a boat trip is a must-try activity. If you are seeking a diverse selection of rentals, visit Meredith Marina or Y Landing Marina. Additionally, jet skis, water skis, and wakeboards are available to rent. Kids will love the Winnipesaukee Scenic Railroad and will additionally enjoy spending time on Waukewan Beach. Moreover, feel free to come abroad on the Winnipesaukee Scenic Railroad for stunning views, which will take you around the region. For art lovers, we recommend the Meredith Sculpture Walk. While it can be fun to wander around the sculptures yourself, you can join a guided tour to learn more from an expert guide.
Spanning the East Coast, these small towns have clearly shown their distinguishing qualities and ability to fascinate. Browse through and make your choice. Allow the beaches on the Atlantic Coast to take your breath away. Any of these beautiful locations will find a way to captivate your interest. If you seek outdoor ventures or plan to take a summer vacation, you will be satisfied. So pack your gear and get ready for this adventure!