The state of New Mexico seamlessly melds the sought-after charm of the American South, the historical and architectural intrigue of the Wild West, proud and palpable Indigenous cultures, and an eclectic climate that ranges from scorching deserts to snow-capped mountains. No wonder many call this member of the Four Corners "The Land of Enchantment". Given such a long list of appealing traits, it can be hard to select the right spot for a weekend getaway or adventurous road trip. New Mexico offers many underrated towns that deserve some extra attention.
Cloudcroft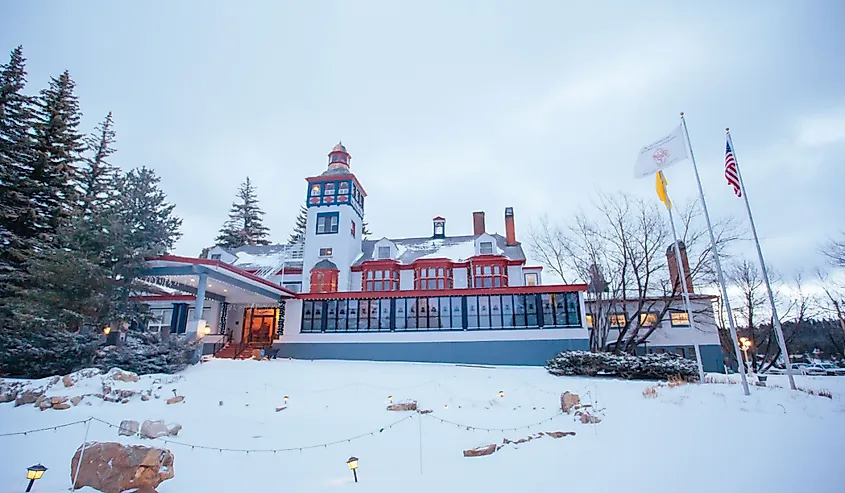 Floating high in the mountains of south-central New Mexico (at 2,644 meters above sea level), and within the protected wilderness of Lincoln National Forest, the old pioneer village of Cloudcroft is a great place to change gears. During the summer, big-city folks appreciate the respite offered by the cool alpine air. There are all kinds of activities, such as golfing, hiking, biking, hunting, camping, bird watching, and horseback riding, as well as more leisure-based indulgences such as casual shopping or nursing ice cream on an old-timey patio. Come wintertime, the nearby slopes, cross-country skiing trails, and cherished town rink keep the spirits as high as the terrain. At any time of the year, be sure to include a side trip to White Sands National Park – a mere 35 miles west of Cloudcroft.
Truth or Consequences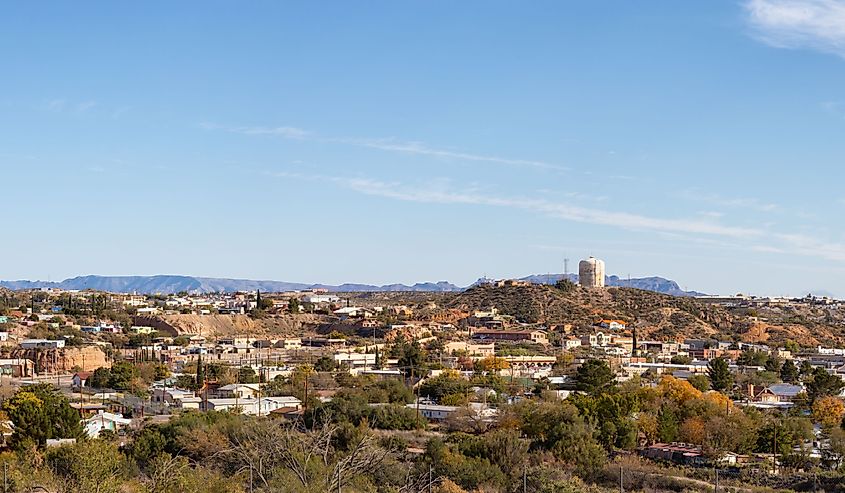 Once known as Ojo Caliente de Las Palomas, then Palomas Hot Springs, then simply Hot Springs, and finally, because of an NBC Radio program, this resort town changed its name to the curious moniker that still stands today. Truth or Consequences is the seat of Sierra County, in the southwestern corner of the state. With a population of just over 6,000 residents, T or C is just large enough to sustain tourist-drawing infrastructure, while still retaining its anachronistic charm. As the former names suggest, the top attractions here are the ten commercial bathhouses throughout the hot spring and commercial district.
Silver City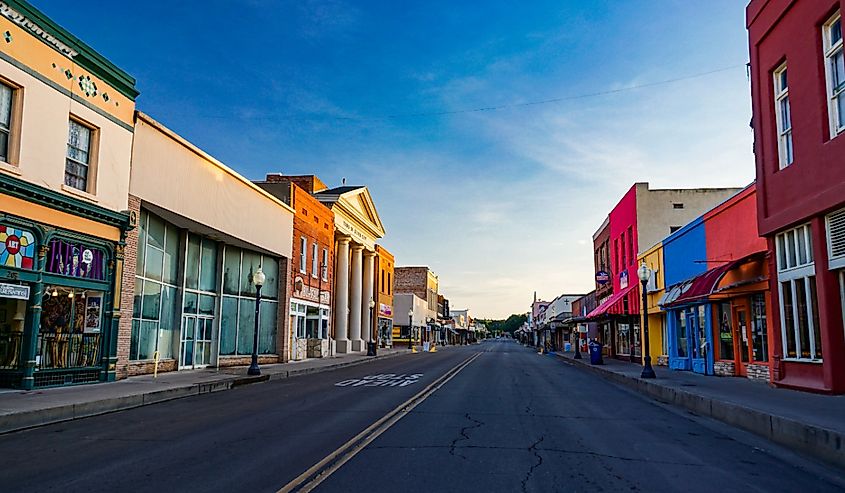 Founded in 1870 as a mining town, Silver City now harnesses its Old West heritage with a culture of art and entertainment. In this seat of Grant County, in southwestern New Mexico, every type of creative outlet is on display throughout the various galleries, murals, shops, and festivals. This includes the free and long-time-running Silver City Blues Festival. North of town, the sprawling forests of Gila Wilderness await, as do the ancient Mogollon sites at Gila Cliff Dwellings National Monument.
Gallup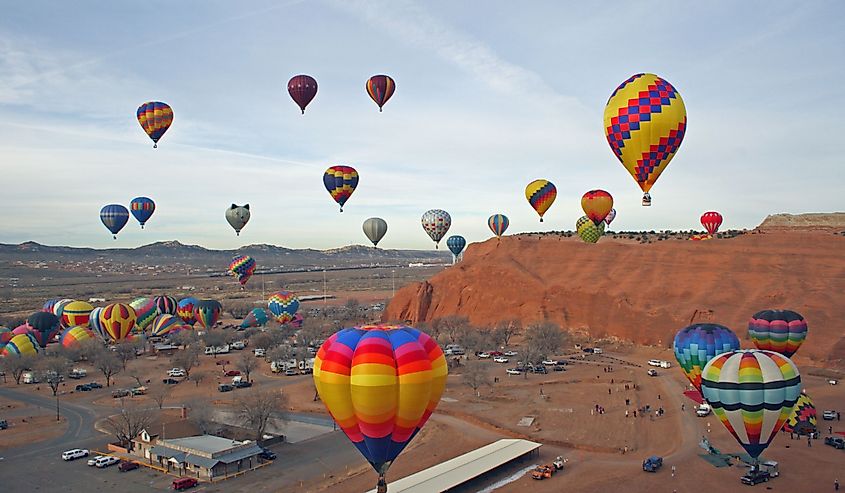 The small city of Gallup is one of the most underrated spots in New Mexico. Located on the state's northwestern edge, in McKinley County, north of the Zuni Reservation and Ramah Navajo Indian Reservation, East of the Hopi Reservation, and engulfed by Navajo Nation to the northwest, Gallup delivers outdoor fun and an authentic Native American cultural experience. Amazingly, various tribes in the Gallup region produce over 70% of the world's verified Native American Art. Not only are there street markets and festivals promoting these goods, but nightly dances (throughout the summer) show off the deep-seated roots of this spirited community. As if this was not magical enough, the surrounding red rock landscape begs for exploration. If you are lucky enough to be here during early December, hundreds of colorful hot air balloons will punctuate the rusty backdrop.
Taos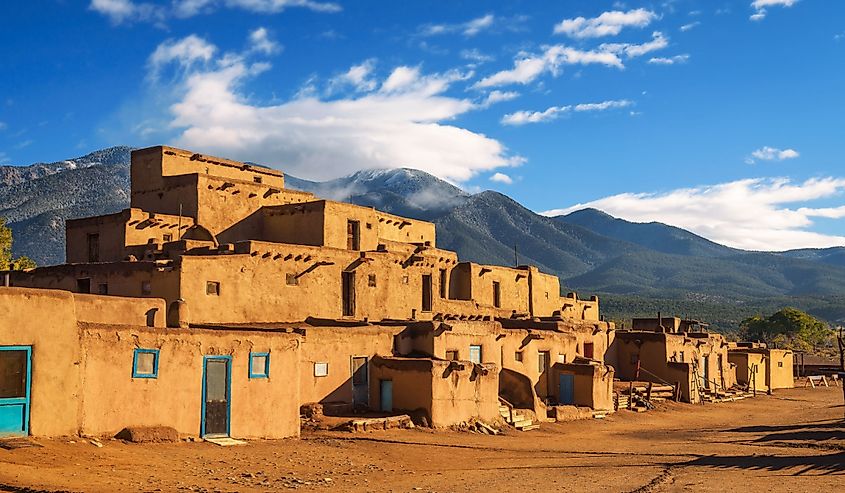 Taos is in north-central New Mexico, within the epic Sangre de Cristo Mountains. Though this seat of Taos County is also well-known as an artistic hotspot, and a high-caliber ski resort, it is the man-made landmarks that turn heads in this desert settlement. First and foremost, Taos Pueblo is both a UNESCO World Heritage Site and a National Historic Landmark. This Native American dwelling has been continuously utilized for over 1,000 years. Other unique structures include the San Francisco de Asis Church, the Rio Grande Gorge Bridge, the Taos Plaza, and the eccentric Taos Earthships.
Red River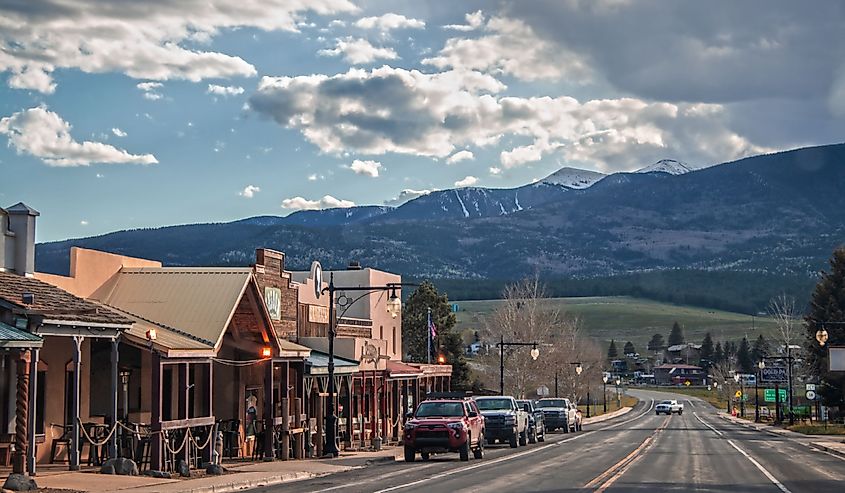 North of Taos, on the other side of the Taos Ski Valley, is another beautiful, high-altitude town. This (former) mining community merges a quirky Wild West aesthetic with breathtaking wilderness (quite literally, Red River soars at 2,643 meters above sea level). Aside from the stellar selection of slopes and cross-country trails, the titular waterway and tangential creeks bring out the best in local anglers during the fair-weather seasons. Plus, even though Red River has barely over 500 permanent residents, this zesty mountain town hosts an impressive array of annual events. There is the 20,000-strong Memorial Day Motorcycle Rally, Oktoberfest, Mardi Gras in the Mountains, cycling and trail races, music festivals, and plenty more.
Whether you like exploring magnetic landscapes, absorbing the histories and works of distinct cultures, or just kicking back and relaxing in unique settings, New Mexico has you covered. So as you plan your next trip to this enchanted state, be sure to include some of these underrated towns.