In matters of beauty, people often vote with their feet. A 2022 survey conducted by public opinion firm YouGov, for instance, placed the Panhandle State as the country's most visited. It is not difficult to speculate why Florida is a traveler's magnet. For starters, Florida boasts the longest coastline in the contiguous United States: An incredible 1,197 miles. From any spot in Florida, one is never more than 60 miles from some refreshing body of water. That is without mentioning such attractions as Biscayne National Park, an underwater paradise that defies superlatives. And then the many gorgeous towns.
Venice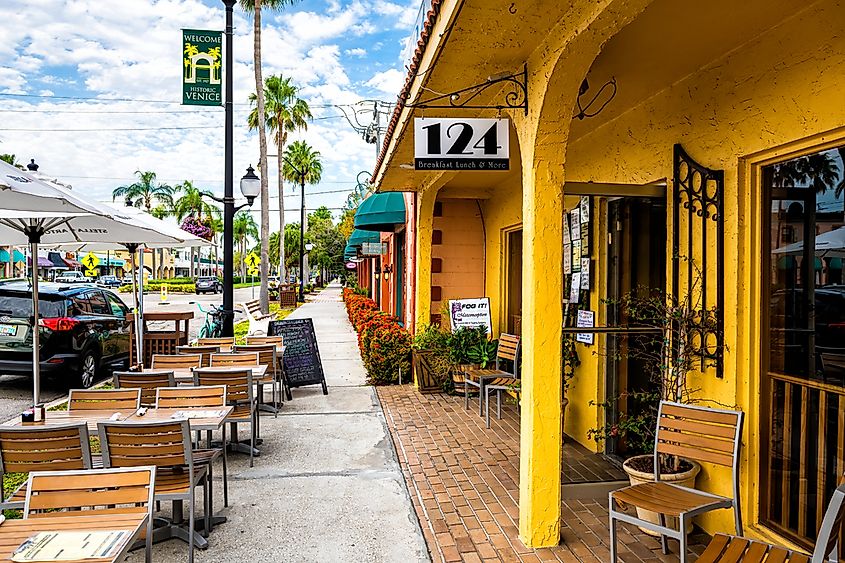 Nestled about 18 miles south of Sarasota, Venice exudes a laid-back charm that is impossible to resist. With a name that is evocative, and which immediately calls to mind the appeal of her European namesake, visiting Venice does not need much convincing. Southern Living, for instance, the popular lifestyle magazine that speaks to Southern cultural taste, named Venice among the best beach towns for retirement. Many might agree that a destination ideal for retirement is one ideal for a vacation as well. An incredible 14 miles of beaches, covered by sparkling white sand, while a huge favorite with travelers, is not the town's singular claim to fame. A stroll through the palm-shaded downtown, while admiring the northern Italian architecture, will be a pleasurable way to wind down. And to catch a glimpse of what will be among the best sunsets along the gulf, the famous Venice Fishing Pier will be the go-to place.
Indian Rocks Beach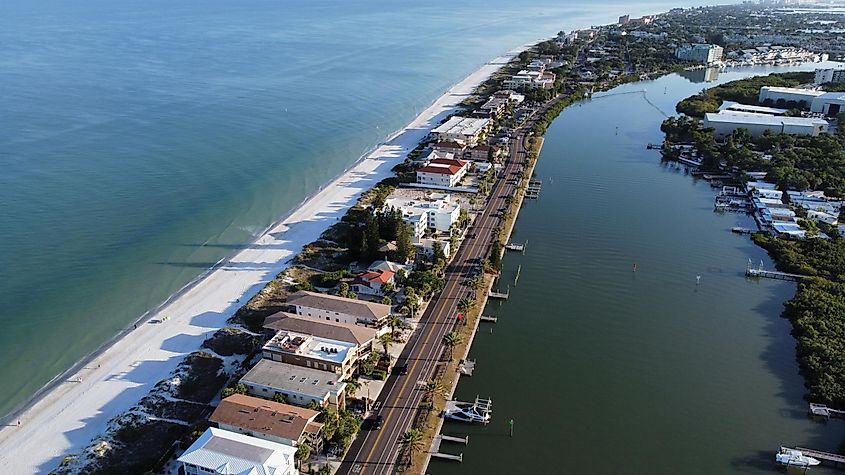 Invitingly curled up in Pinellas County, and with a gasp-inducing beach a few steps from across the street, Indian Rocks Beach is hands-down one of the most charming towns on Florida's Gulf Coast. Indian Rocks Beach is home to some 3,541 residents, according to the 2023 estimates by World Population Review. This small population imbue the town with an ambience that is idyllic, and which will not fail to impress first-time visitors because of its alluring small-town feel. While the beach is the town's main offering, the town boasts other nearby attractions including the 9.3-acre Indian Rocks Beach Nature Preserve. Apart from the serenity and the breathtaking vistas in this gorgeous park, one of the park's highlights is a boardwalk that cuts through some dense foliage right up to the intra-coastal waterway.
Cape Coral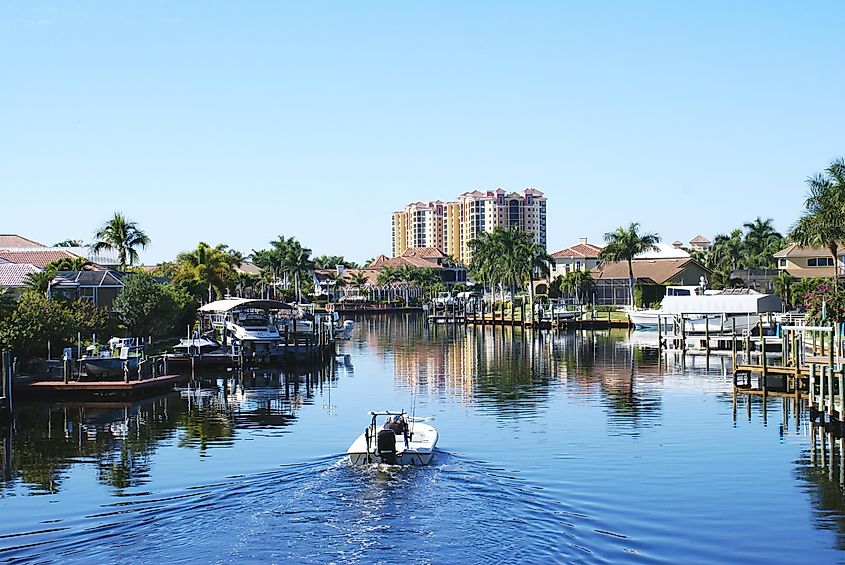 If one is looking for some super verdant golf courses to tee away a holiday, and, wait for this, up to 400 miles of navigable canals, Cape Coral should be an urgent consideration. The fact this small town has more canals than Venice, which even carries the tag "City of Canals," is enough excuse to check it out. So if one is yearning for a gondola ride, on the world-famous Venetian canals, a quick trip to Cape Coral may prove just as exciting as a flight across the Atlantic. Known as "Waterfront Wonderland," visitors to Cape Coral can cruise along these canals to access other state marvels such as the scenic Calooshatchee River — as well as the Matlacha Pass — a destination seafood connoisseurs will not want to miss.
Sanibel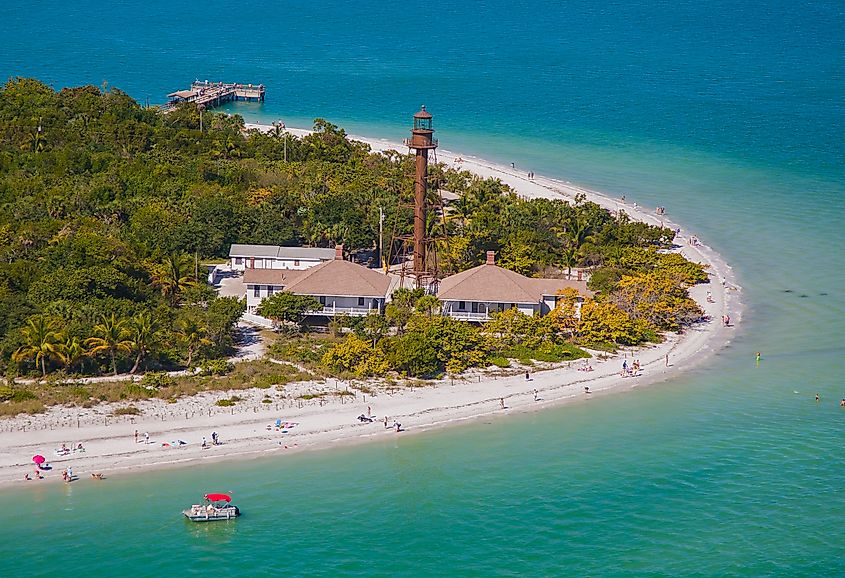 Sanibel, reputed to be America's Shelling Capital, is the quintessential picture of utopia. While the town is not tiny and boasts a population of 6,355 according to 2023 estimates by World Population Review, it does not have a single stoplight. The same is true of neck-straining highrises or huge department stores. Instead, a visit to Sanibel reveals cascading acres of lush landscape, sandwiched by the shimmering Gulf — and the picturesque San Carlos Bay on either side. Sanibel can refer to the town or the small, crescent-shaped Island from which the town gets its name. Aside from the sand-fringed beaches, Sanibel also boats a few other attractions including the Sanibel Historical Museum and Village, the Sanibel-Captiva Conservation Foundation, as well as the laid-back Old Town.
Crystal River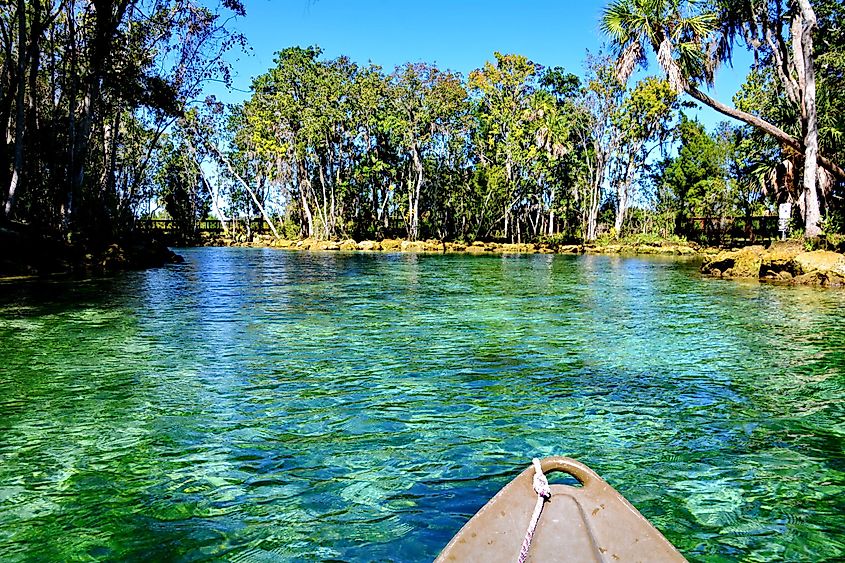 For those who want a once-in-a-lifetime experience, Crystal River may be a perfect fit. The reason? Well, Crystal River is the only place in the United States where one can swim with manatees. Sometimes referred to as sea cows, because of their resemblance to their terrestrial namesakes, manatees are herbivorous marine mammals known to mostly feed on underwater seagrass. While manatees are not endangered, and therefore, a close-up encounter may not come with an element of urgency, the experience of swimming with these amazing creatures is a golden chance no one should let slip. It is interesting that while manatees have one of the smallest brains, with a brain-to-body ratio that is the lowest of any marine mammal, they are one of the smartest animals on earth.
Inverness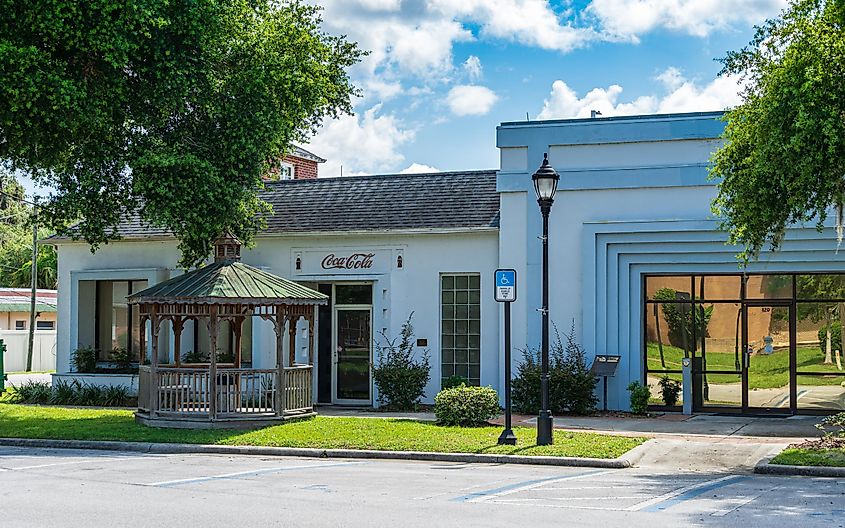 Not to be confused with its Scottish namesake reputed to be the gateway to the world-famous Scottish Highlands, Inverness, Florida is a quiet, lovely town, filled with peaceful scenes and gorgeous sites. Beguilingly nestled about 40 miles southwest of Ocala, Inverness is a rustic haven bordered by dense forests and sparkling lakes. Fort Cooper State Park, for instance, is a pet-friendly, sprawling 710-acre paradise, where one can enjoy endless outdoor adventures. Among the activities to enjoy at Fort Cooper State Park are fishing, swimming, and just plain old sunbathing. For history buffs, the historic Citrus County Courthouse is a fascinating museum worth checking out. Then again, several natural springs are within easy reach.
The Takeaway
Florida may not boast of ice-capped mountains or a heart-sinking terrain. It is not California. It is also not Nevada or Colorado. Yet, when it comes to beaches, one will search in vain for an option, especially within the United States. Much of this unbelievable beach-front allure dot the state's west coast, which forms part of the Gulf Coast. Today, there are several charming towns that act as idyllic bases, and convenient ones, from which to explore this underrated stretch. Whether one will pick Sanibel, Crystal River, or Cape Coral, the experience will be of a kind one to treasure for a long time.