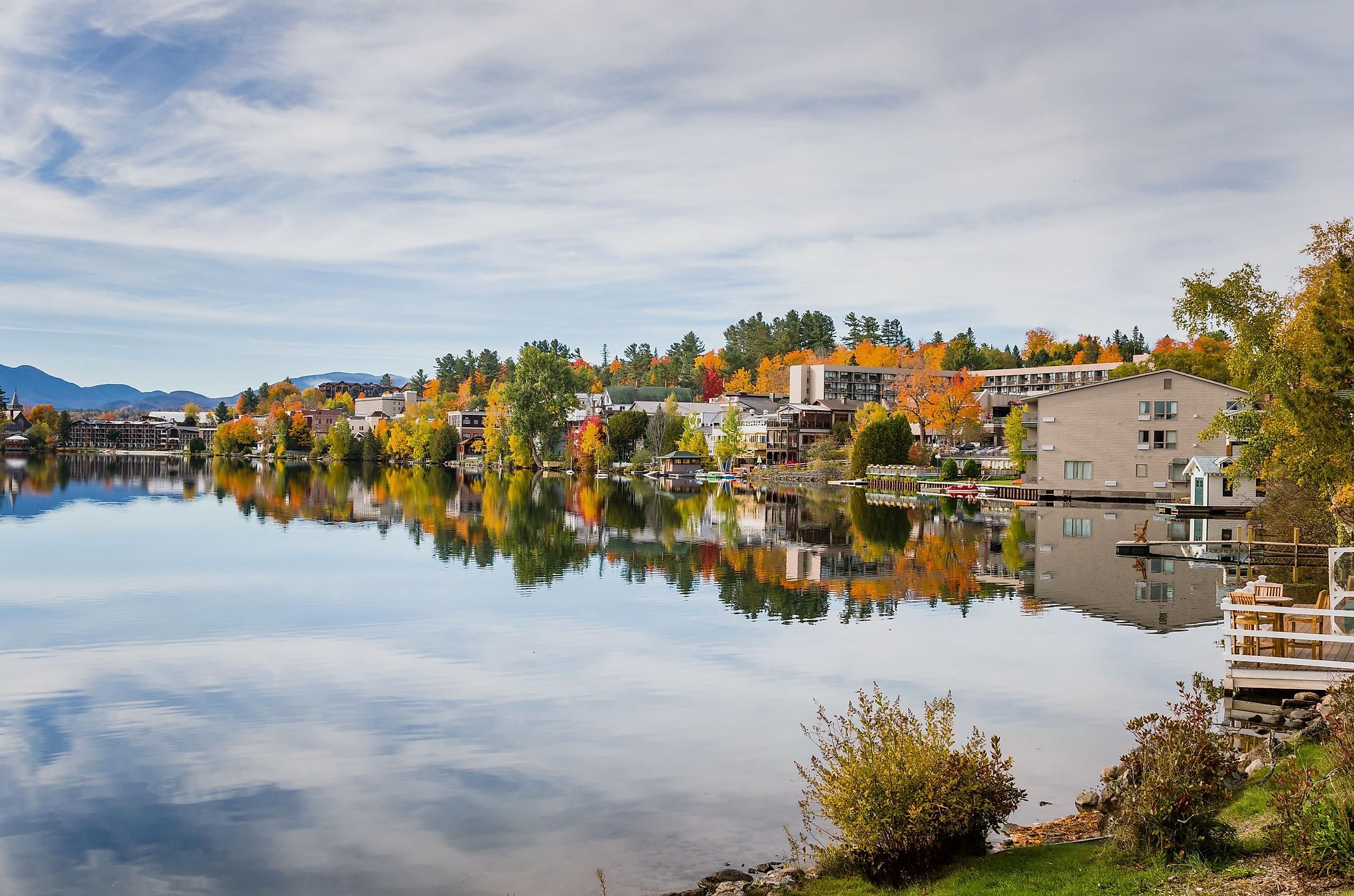 12 Most Charming Towns In New York
New York City is surely the first thing that most people will think of when mentioning New York State, yet beyond its most famous city the State has plenty of other wonderful towns and fascinating history. Filled with great cultural and natural attractions, New York State's towns may be overshadowed by the Big Apple but have their own special appeal. For those looking to experience another side of the "Empire State" beyond Manhattan and the other boroughs, these charming New York towns are indeed wonderful snapshots of life in America's fourth most populous State.
Hudson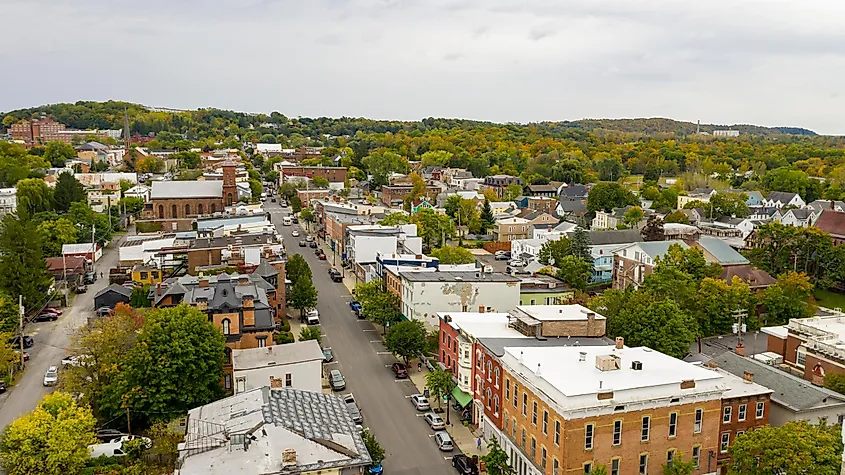 Known for its fine dining options, eclectic shopping outlets, and high quality accommodations, the town of Hudson is just over a two hour's drive north from New York City. Home to a population of just under 6,000 residents, more than 100 specialty shops can be found here all run by local entrepreneurs and artists. Including some 90 antique shops and art galleries, in addition to many pubs, cafes, restaurants, and bakeries, there is truly something for everyone in Hudson.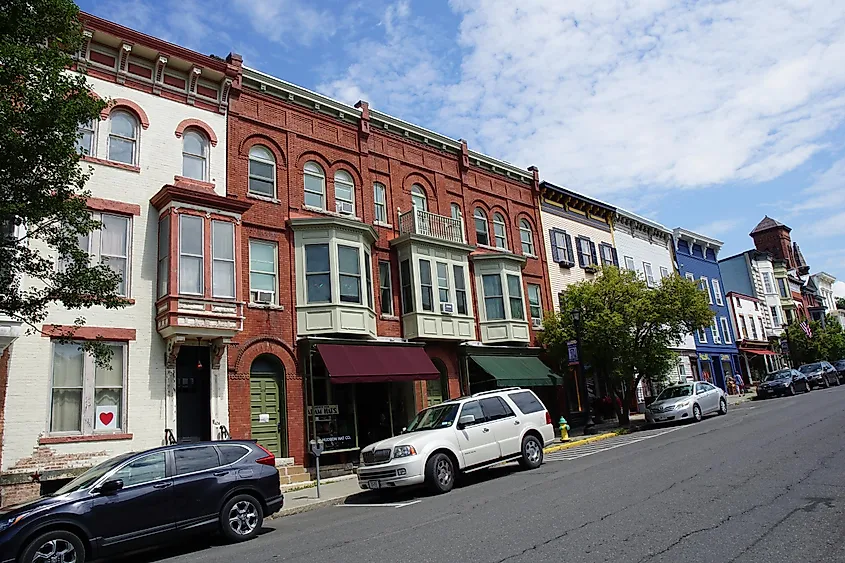 Visitors will also not want to miss out on a stop to the Museum of Firefighting. This most fascinating and important museum not only chronicles the growth of early America, but further honors the sacrifice of all those who have fought and contained fires throughout American history.
Ithaca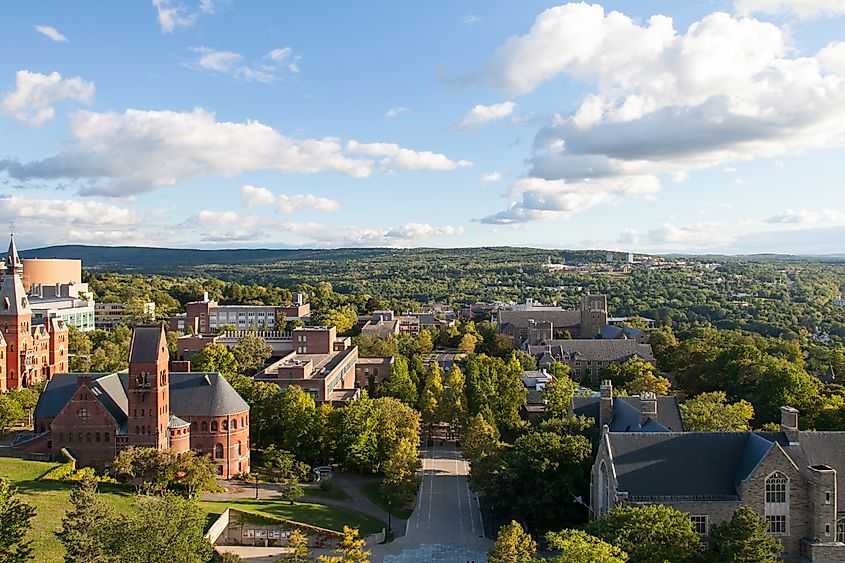 Home to the campuses of Cornell University and Ithaca College, Ithaca is a beautiful town in the New York's famed Finger Lakes Region. Situated on the southern shore of Cayuga Lake, Ithaca is full of plentiful biking and hiking trails and truly splendid small waterfalls attracting many tourists each year.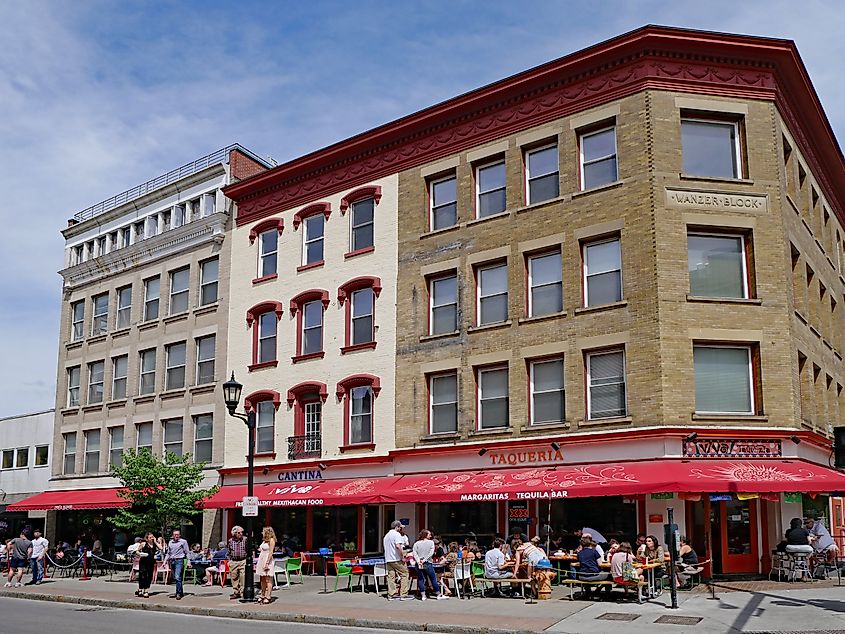 Seat of Tompkins County and with a population of just over 32,000 residents, this town really is a place where nature can be enjoyed without filter, while a number of great museums will certainly fill anyone's cultural needs. These include the Herbert F. Johnson Museum of Art and the Cayuga Nature Center, while popular festivals include the Apple Festival in the fall and the Dragon Boat Festival in July.
Jamestown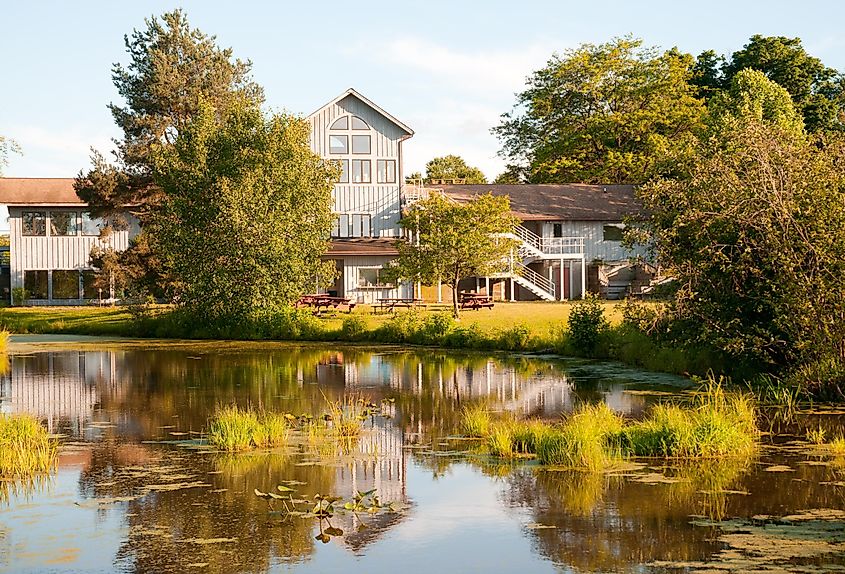 Located just 75 miles from the city of Buffalo, Jamestown is one of Western New York's most alluring destinations. Located between the Allegheny National Forest and Lake Erie and home to nearly 30,000 residents, Jamestown is a beautiful place to enjoy the outdoors. At the nearby Chautauqua Lake professional and amateur fishers and boaters alike can enjoy the stunning waters, while the stunning Panama Rocks are an awesome geologic encounter.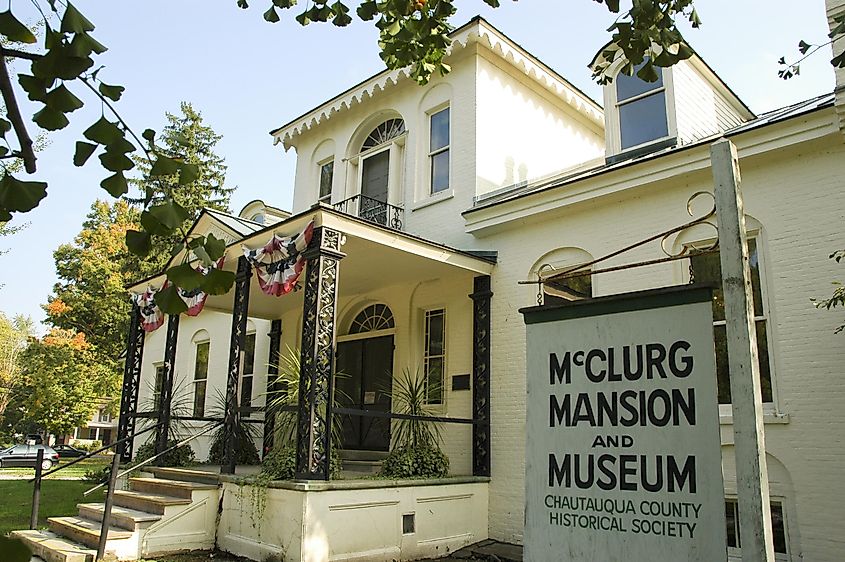 In addition numerous restaurants, stores, and small galleries populate the town. And for the real comedy lover, a visit to Jamestown would not be complete without going to the National Comedy Center. Dedicated to the development of comedy as a genre in the United States, this wonderful museum honors such legends like Lucille Ball who was born in the town in 1911.
Lake Placid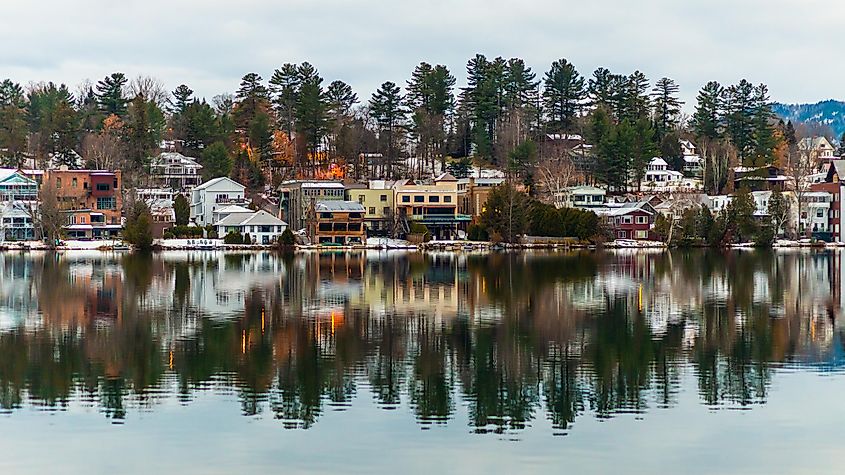 The town of Lake Placid is situated within the Adirondack Mountains, and served as the host city of 1932 and 1980 Winter Olympic Games. Although it has a population of just 2,205, this small town is a haven for all those who seek outdoor adventure. In addition to its alpine winter sports scene, visitors also descend on Lake Placid during the summer for a variety of fun activities. Here cycling, hiking, sailing, and fly fishing can all be enjoyed. And with truly stunning mountain surroundings, a picturesque and peaceful getaway will always be on hand in this most wonderful gem of Upstate New York.
Narrowsburg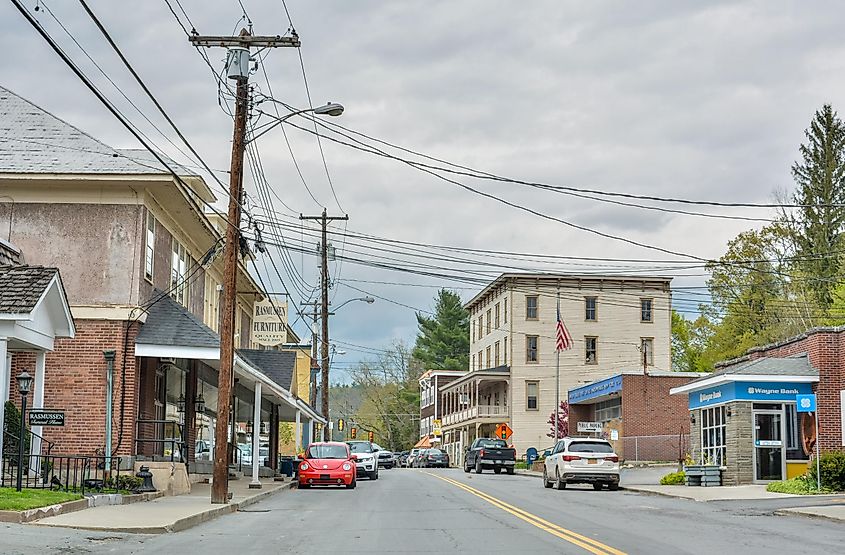 Located in Sullivan County, Narrowsburg and its most modest population of just 379 total residents may be indeed be easy to overlook. Yet this little town on the banks of the Delaware River is full of great natural beauty, quaint New York charm, and a most hospitable ambience. Visit Main Street with its assortment of antique and souvenir shops, or simply take in a meal at any of the great local eateries where locals always welcome newcomers.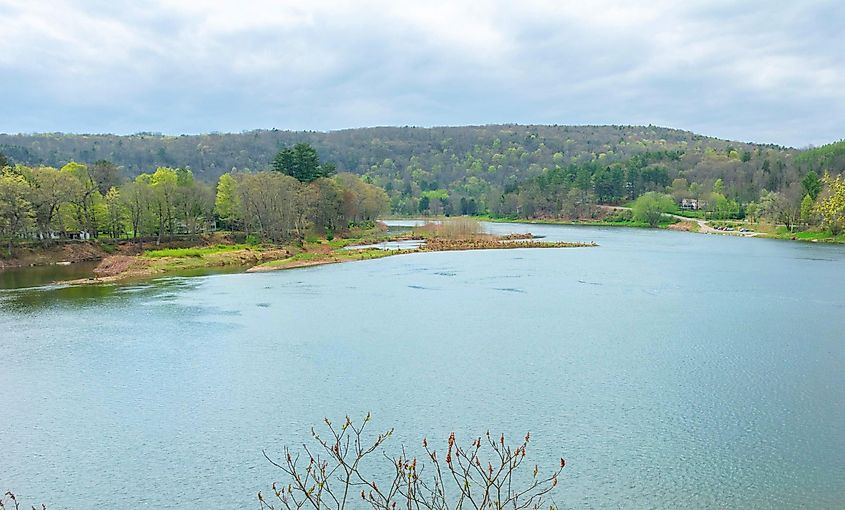 Meanwhile for the outdoor lover, why not take a kayak ride on the Delaware River and travel towards Skinner's Falls? Ride the currents and get totally soaked for an on the water experience that will surely create great lasting memories.
Aurora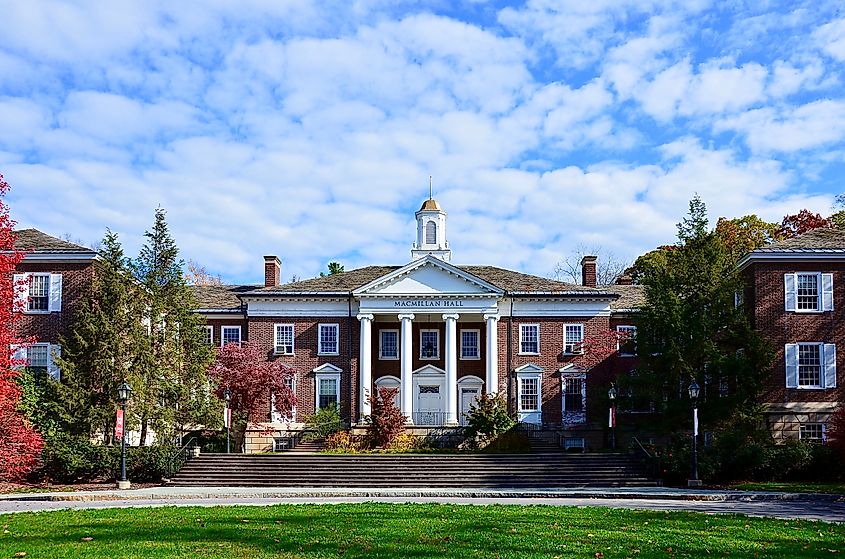 Just 40 minutes from Ithaca, Aurora is also located on the banks of Cayuga Lake and is indeed a most charming and beautiful New York town. Home to just 607 residents, visitors will find plenty of small town beauty and historical charm in Aurora which was established back in 1795. Take a stroll through Main Street, where several preserved 19th century buildings populate the landscape or take a walk or a bike ride along Cayuga Lake's relaxing waters.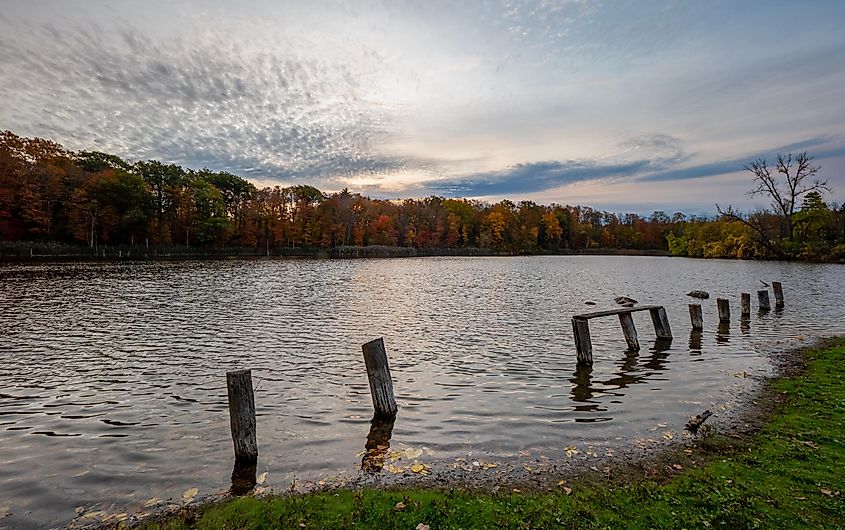 Meanwhile for wine connoisseurs, a visit to the Cayuga Lake Wine Trail is tasty experience for all. Spend an afternoon tasting and savouring an assortment of local and imported wines, or simply browse through the many boutique shops and delicious restaurants in the area. Indeed for those looking for a quiet escape from the hustle and bustle of the big city, Aurora is a most pleasing and appealing place for all ages.
Woodstock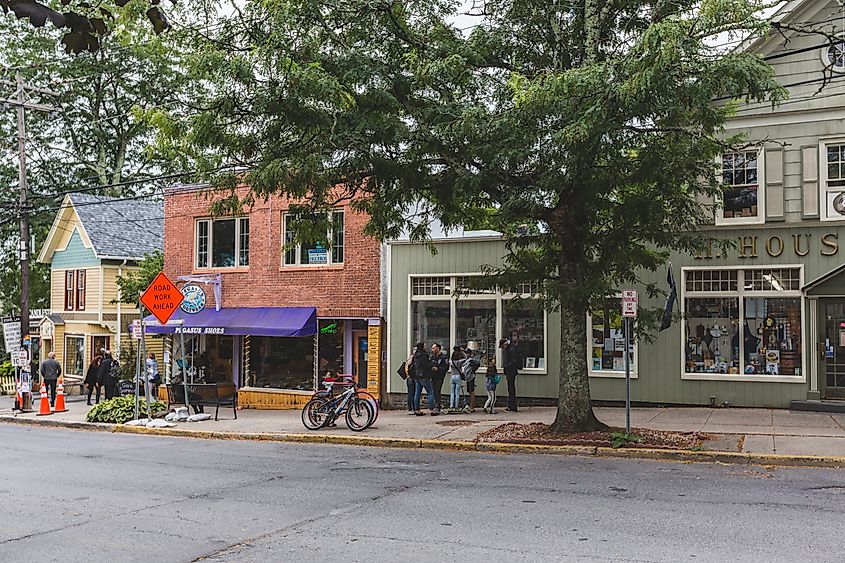 Known as the site of the famous 1969 music festival of the same name, the town of Woodstock is situated near Catskill Park. Affectionately known as the "Hippie Town", just over 6,000 inhabitants call this Ulster County locale home. Full of great shopping outlets, tasty restaurants, and fascinating museums, Woodstock is great place to spend a few days all in the surroundings of the beautiful Catskill Mountains.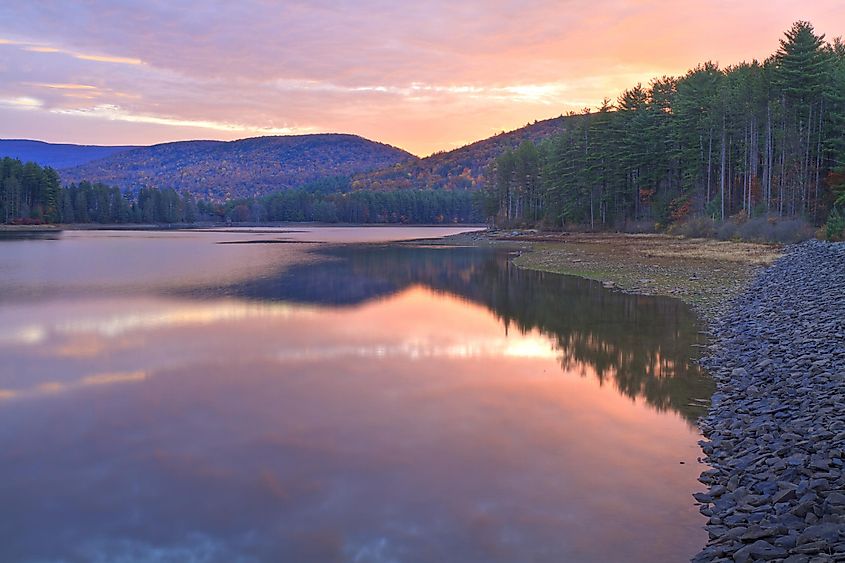 Among the points of interest include the Overlook Mountain Trail, where biking and hiking are always popular. And with great panoramic vistas of the mountains there are always plenty of photo opportunities. Back in town at the Opus 40 Sculpture Park and Museum, visitors can explore nearly 7 acres of forested paths and 60 acres of meadows in a most splendid outdoor destination perfect for the whole family.
Kingston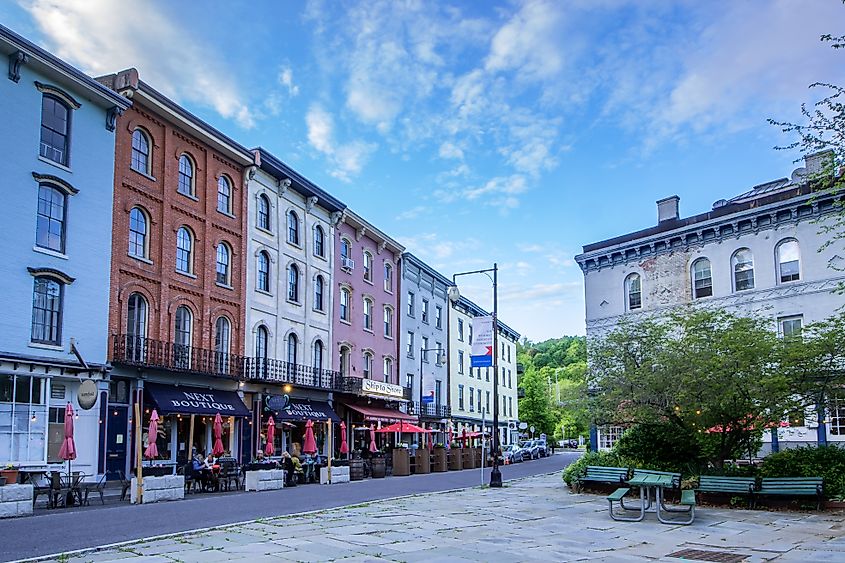 New York's first State Capital in the year 1777, Kingston was first settled way back in 1652. Today this town is home to just over 24,000 residents and remains one of the most historically important centres in America. Visitors here will have plenty of opportunity to come face to face with America's Colonial past and walk through several of Kingston's historic districts is always a time of great discovery.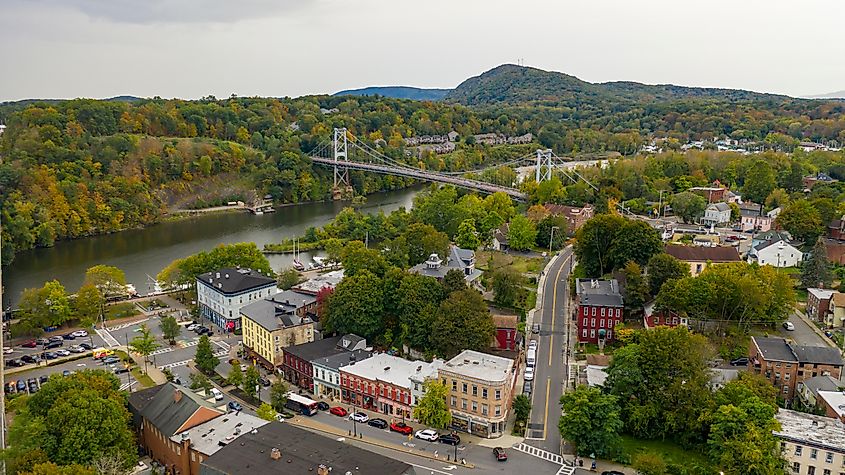 Including the Stockade District, tourists will see a plethora of 18th and 19th century buildings, churches, and even graveyards, many of which are part of the National Register of Historic Places. Just 59 miles from New York's current capital city Albany, Kingston is undoubtedly one of the most fascinating and beautiful places in the State. For those looking to get better reacquainted with America's history and its formative years, then time spent in Kingston is a must.
New Paltz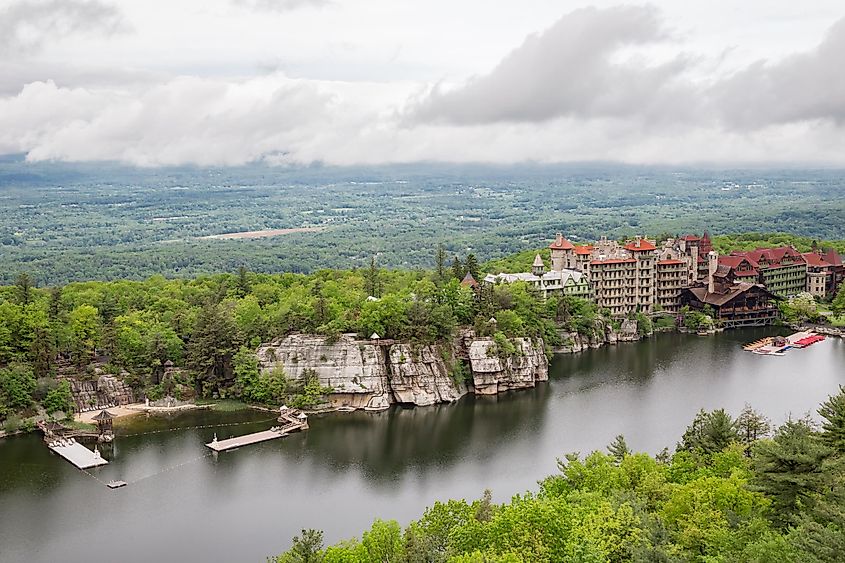 For tourists looking for a truly charming and relaxing outdoor vacation, then New Paltz is a must visit. Just a 90 minute drive from downtown Manhattan, just over 14,000 people call this splendid town home. With its variety of hiking trails and outdoor parks, New Paltz's natural surroundings can be a welcome change of pace from the hectic sights and sounds of big city life.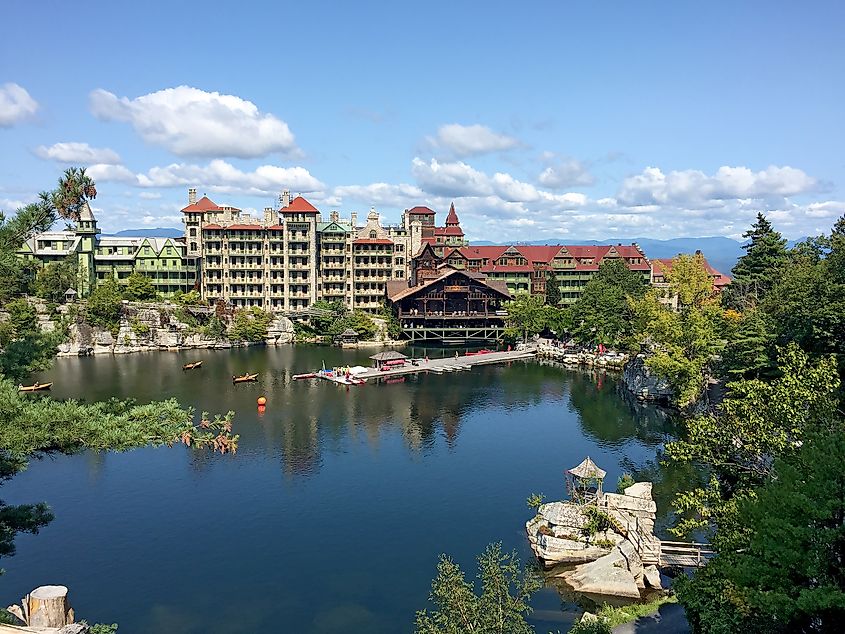 Amongst the town's best natural landmarks include the Wallkill River and the Lemon Squeezer Trail, considered one of the best hiking paths in the entire State. With its unique rock formations this is a most ideal spot for photography, with awesome valley views adding to the beauty. Indeed for a place of quiet reflection, natural wonder, and small town charm, New Paltz is surely one of the "Empire State's" most underrated treasures.
Rhinebeck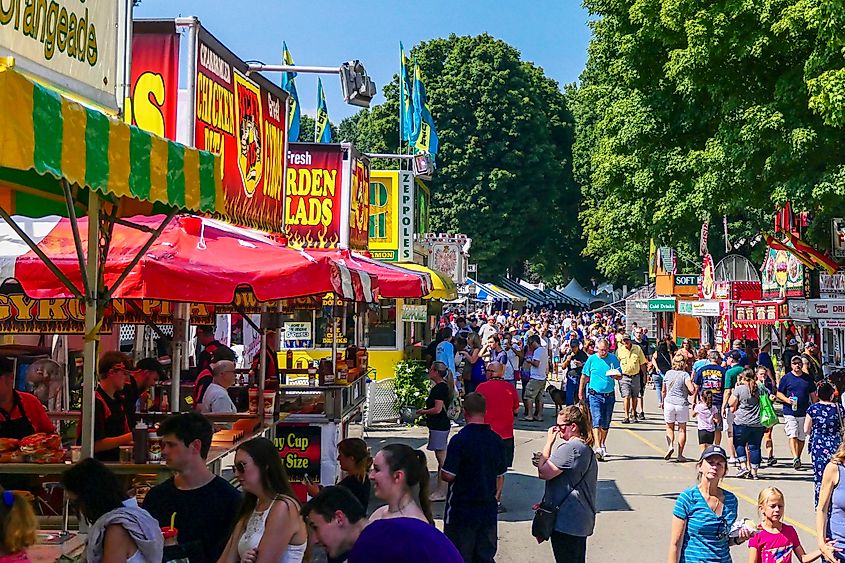 Situated in the Hudson Valley, Rhinebeck offers some of the best views of the Catskill Mountains in a most charming and appealing small town atmosphere. Within visitors can find an assortment of local galleries, home style restaurants, specialty boutiques, and small theatre venues, that give solo travellers or families alike a most delightful experience. Within this town of just over 7,500 residents is a village also called "Rhinebeck", which contributes even more to the old time charm of this most peaceful and quaint New York town.
Ellicottville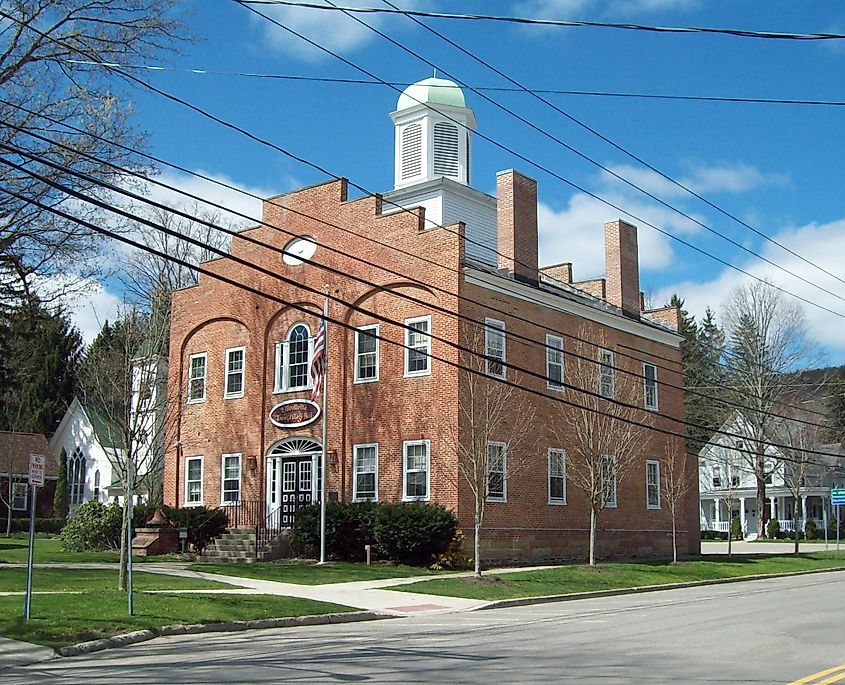 Ellicottville has a population of just 1,300 inhabitants, but its beautiful natural surroundings make it one of Western New York's most alluring towns. Founded in the early 19th century, visitors can enjoy plenty of opportunities to partake in a variety of outdoor activities. From hiking, biking, and even ziplining this town founded in the early 19th century remains a place of great fun and charm for families and solo travellers alike. Enjoy a variety of great local restaurants, pubs, theatre venues, or quality shopping at the Washington Street District. Meanwhile at the Nannen Arboretum some truly splendid and peaceful natural settings make this botanical garden one of the best afternoon visits one could hope for.
Cooperstown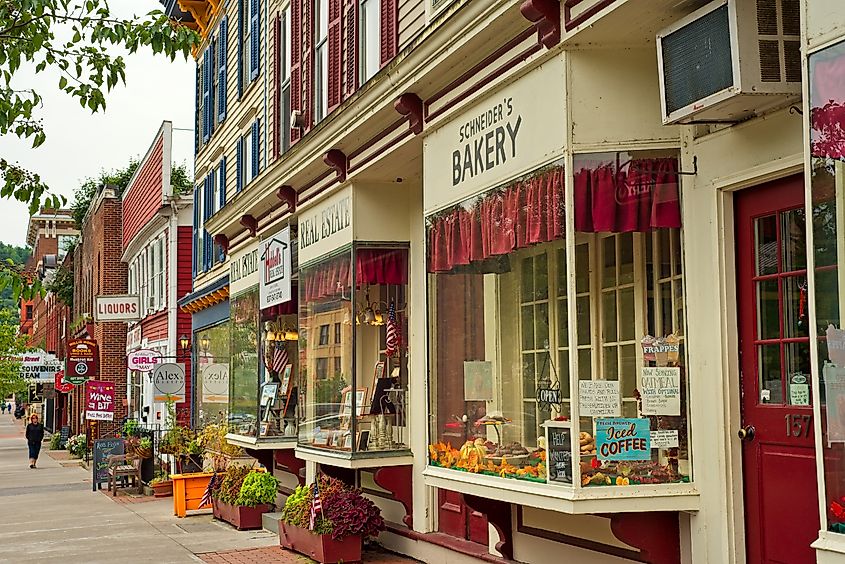 The home of the American National Baseball Hall of Fame and Museum, Cooperstown is indeed a must visit for any lover of baseball. With a population of just under 1,800 residents, Cooperstown is located on the southern edge of Otsego Lake and is also known as a centre of New York folk art. Stop by the Fenimore House Museum and its impressive collection of locally made art or spend the afternoon at the Farmer's Museum.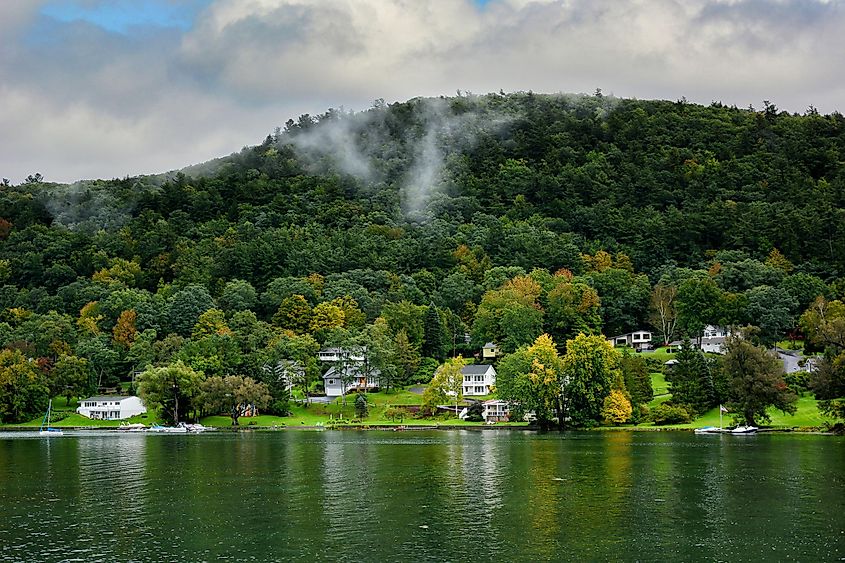 Here a lovingly recreated village from the 1800s brings visitors back in time to the important foundational years of America. And of course in celebration of "America's Favorite Pastime", at the aforementioned National Baseball Hall of Fame and Museum great exhibits and artifacts honor the sports' evolution and the all time great players.
The "Empire State" of New York has many great and fascinating towns worthy of discovery. While the New York City remains the State's most famous bustling metropolis, a number of naturally and culturally stunning locales populate the State and indeed make it one of the Eastern United States' best places to visit. From the historic Kingston to the stunning Lake Placid and beyond, these New York towns prove that while the Big Apple may indeed have the most fame, its smaller counterparts have just as much charm and appeal.