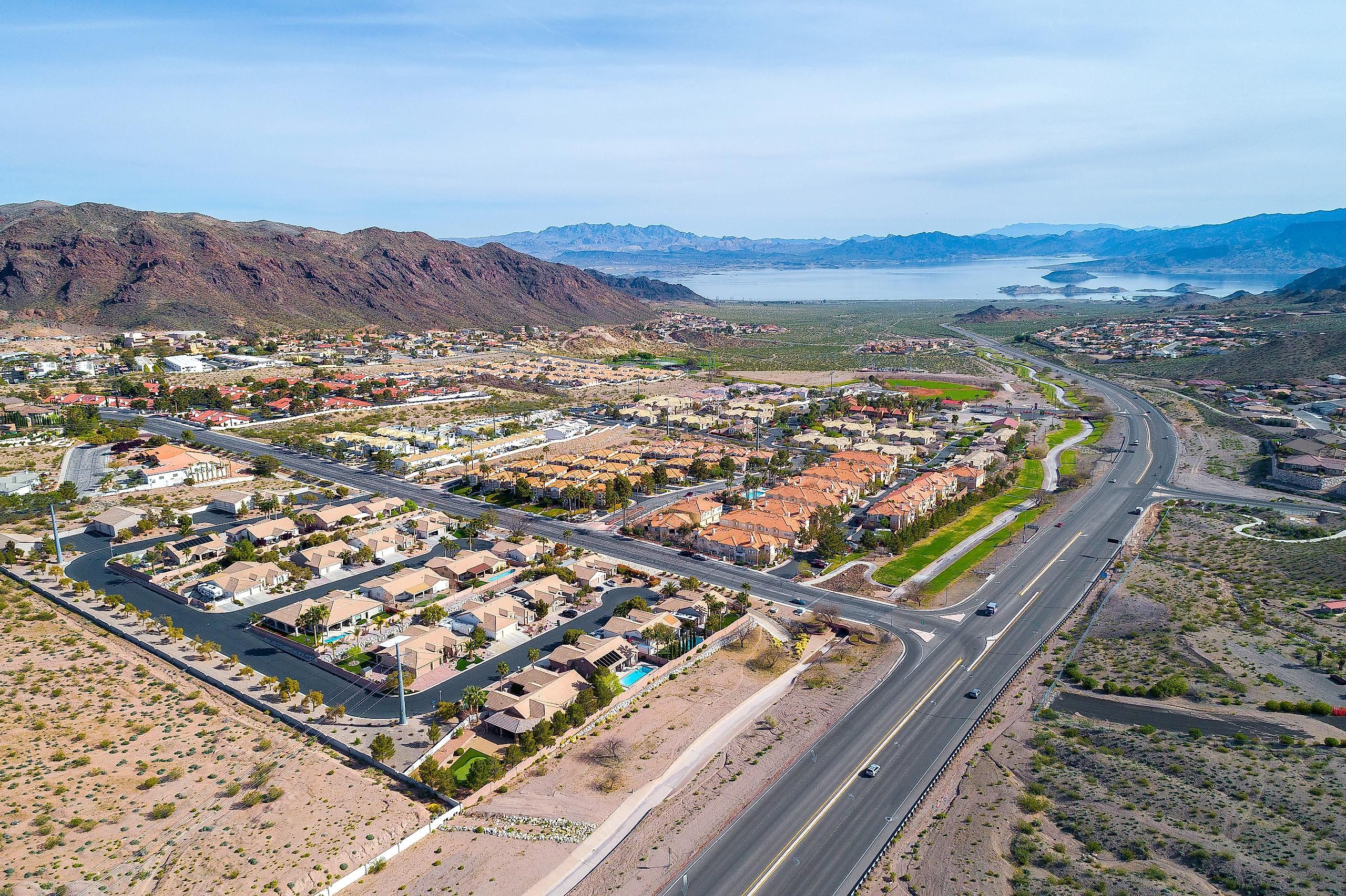 12 Adorable Small Towns In Nevada
Nevada is a region of extremes and wonders that draws tourists worldwide with its alluring attraction. A trip to Nevada will immerse visitors in diverse activities satisfying their every whim and desire. Cities in Nevada vibrate with excitement and thrills, including Las Vegas and Reno. However, the small towns in a state frequently associated with pop and glitter offer a tranquil respite, beckoning travelers to relax and discover their eternal appeal. Enter the center of one of Nevada's little communities to find every corner promising to be a storyteller, weaving fables about adventurous explorers, cowboys, and leaders who left their stamp on the landscape. Outdoor adventures abound, from soaring mountains to dazzling lakes, from enormous deserts to beautiful canyons. So, whether people are looking for a quiet escape or a trip through Nevada's lively past, its adorable towns ensure a one-of-a-kind and lifetime memory.
Virginia City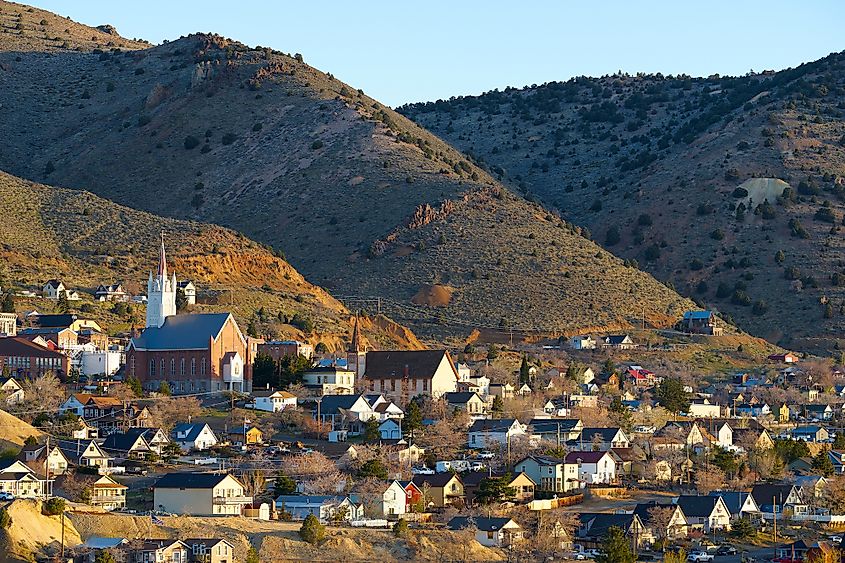 Virginia City, sitting high in the Sierra Nevada Range, transports guests on an enthralling trip back to the Wild West. It was once a thriving silver mining community, but today, with its meticulously kept wooden boardwalks and nineteenth-century buildings, it seems to have been stuck in history. Explore the saloons, stores, and museums that line C Street, the town's main avenue, where travelers can lose themselves in the region's rich history. With stunning architecture, the Mackay Mansion Museum and Piper's Opera Museum narrate stories from the past. Discover the renowned Virginia & Truckee Railroad, providing exciting trips through the stunning scenery. Every nook and cranny of this small town breathes legends of outlaws, explorers, and imposing characters, from the Silver Tree Graveyard to the notorious Bucket of Blood Saloon.
Genoa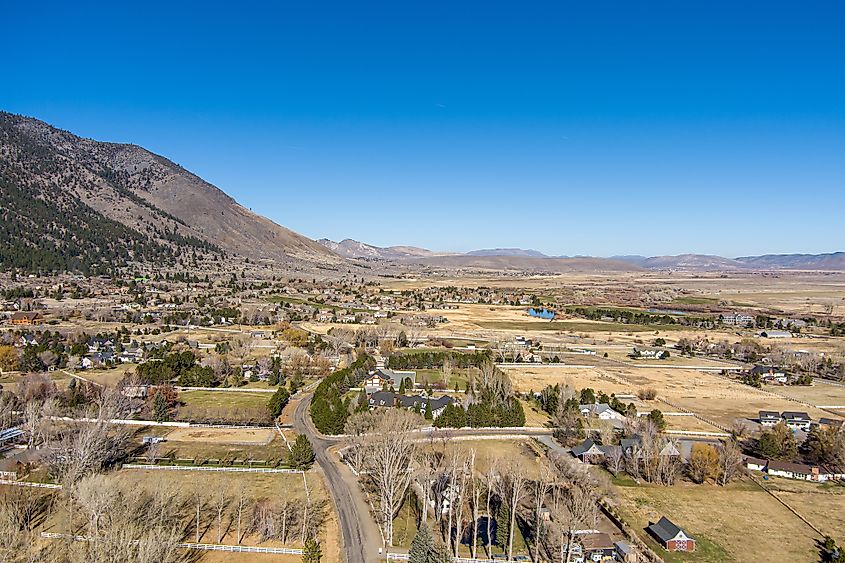 Genoa, the oldest town in Nevada, is tucked away in the Sierra Nevada base and is a picture-perfect representation of rural America. Visitors are enchanted by this gorgeous small town's attractive Main Street, lined with old homes, cute stores, and inviting cafes. Visitors can learn more about Genoa's past at the Genoa Courthouse Museum, featuring artifacts and displays from the nineteenth century. With various hiking and bike paths, along with the close-by breathtaking scenery of Lake Tahoe, outdoor enthusiasts will discover themselves in heaven. Genoa is renowned for hosting several exciting events, such as the yearly Genoa Cowboy Festival, honoring the area's Western legacy via poetry, music, and cowboy traditions.
Ely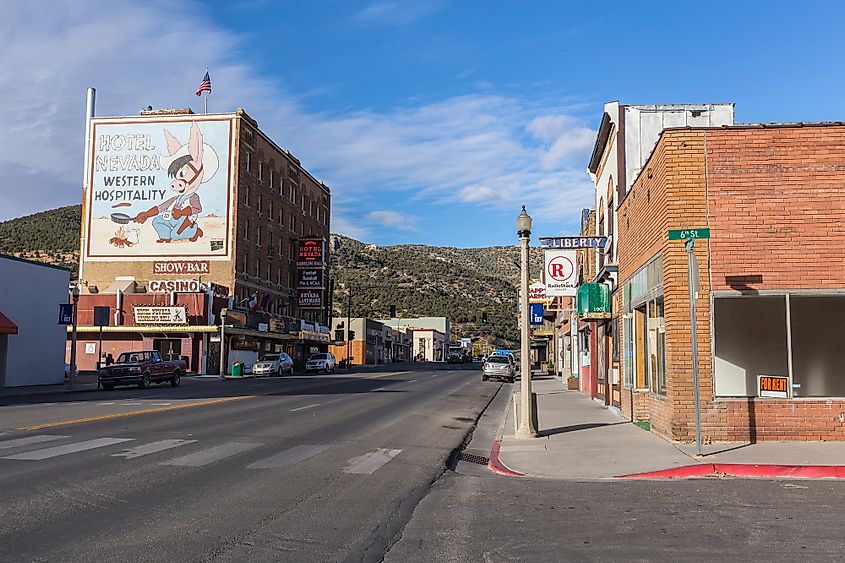 Ely is an idyllic town in Nevada's picturesque Great Basin with an extensive mining background and a wealth of natural attractions. Visitors can learn the history of the town's railroads and ride on old steam trains at the Nevada Northern Railway Museum. With its distinctive stores, galleries, and cozy restaurants, Ely's historic downtown offers a charming blend of traditional appeal and contemporary conveniences. Adventurers can go climbing among old bristlecone pines or fishing in crystal-clear mountain streams in the Ward Charcoal Ovens State Historic Park or Cave Lake State Park, two nearby wilderness areas. Ely encourages tourists to discover the American West's untamed splendor with its friendly hospitality and stunning vistas.
Lovelock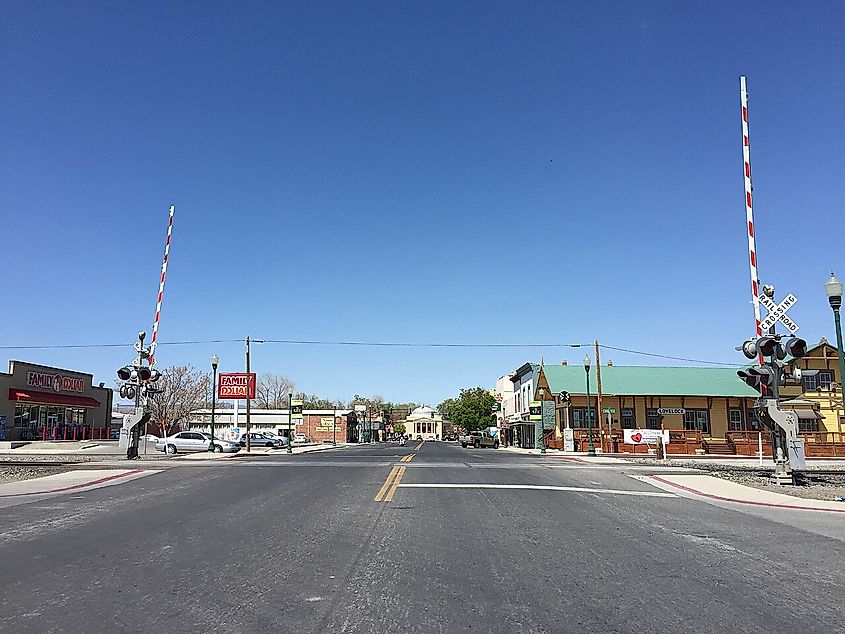 Lovelock, a quaint town tucked away near the Nevada desert, astounds visitors with its fascinating past and distinctive attractions. Discover the Lovelock Cave, a rich source of historical information containing signs of early Native American settlement. One can learn about the town's ranching history at the Pershing County Courthouse and Historical Museum, featuring displays highlighting the region's cowboy culture. Another reason Lovelock is well-known is for its yearly Lovers Lock Plaza, where lovers can express their love by fastening a padlock to the fence. Outdoor enthusiasts can go hiking, bird viewing, shooting, or fishing at the picturesque Rye Patch Reservoir or the adjacent Humboldt Mountains. Visitors will enjoy the tranquil break from the rush of metropolitan life that Lovelock delivers.
Boulder City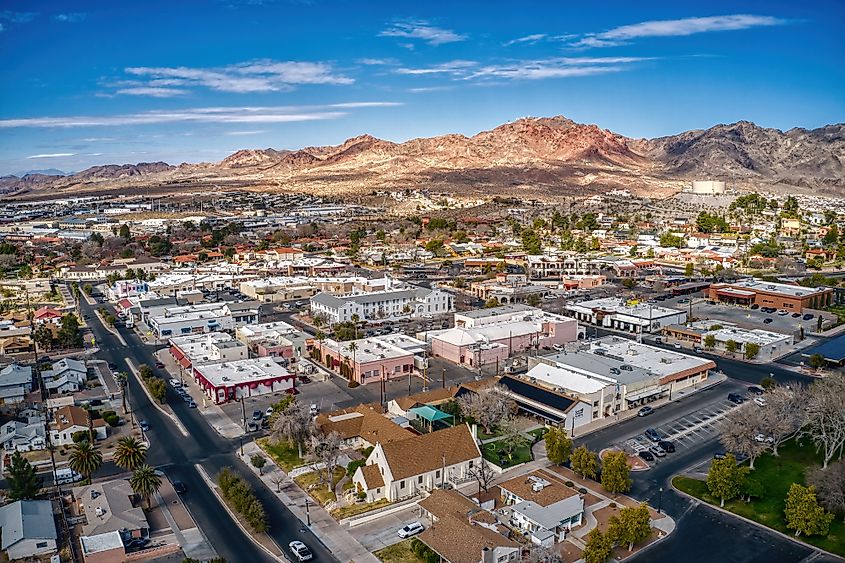 Boulder City, hidden away in the limelight of the spectacular Hoover Dam and just a few miles from the bustling Las Vegas Strip, promises a serene haven. The town still has its own appeal and small-town ambiance despite being created in the 1930s as a hamlet for the workers building the dam. Visitors must take a stroll around the historic district to uncover charming restaurants, boutique stores, and art galleries. Travelers should also explore the Boulder Dam Hotel, an elegant building that reflects the history of the community and emanates antique grandeur. There are many opportunities for boating, fishing, and hiking in the breathtaking Lake Mead National Recreation Area, perfect for outdoor enthusiasts. Visitors will have a lovely getaway in this adorable town of Nevada.
Austin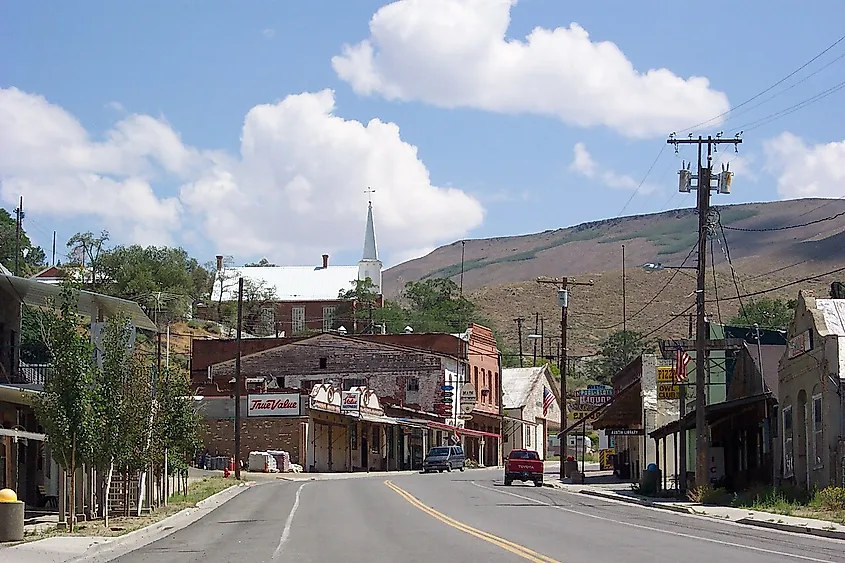 Austin is a delightful tiny town that perfectly encapsulates Nevada's untamed nature, set amid the picturesque Toiyabe Range. As visitors stroll around the historic downtown, they will experience a step back in history as the town's silver mining past is reflected in the excellently-preserved structures. One can tour Stokes Castle, a distinctive three-story stone building that provides sweeping views of the surroundings. Another spot to visit for some excellent architectural ideas is St. Augustine's Catholic Church. With its abundance of hiking routes, fishing holes, and scenic drives, the Humboldt-Toiyabe National Forest offers outdoor adventurers countless options for exploration. Austin welcomes travelers to unwind in the essence of the Old West with its friendly hospitality and stunning surroundings.
Eureka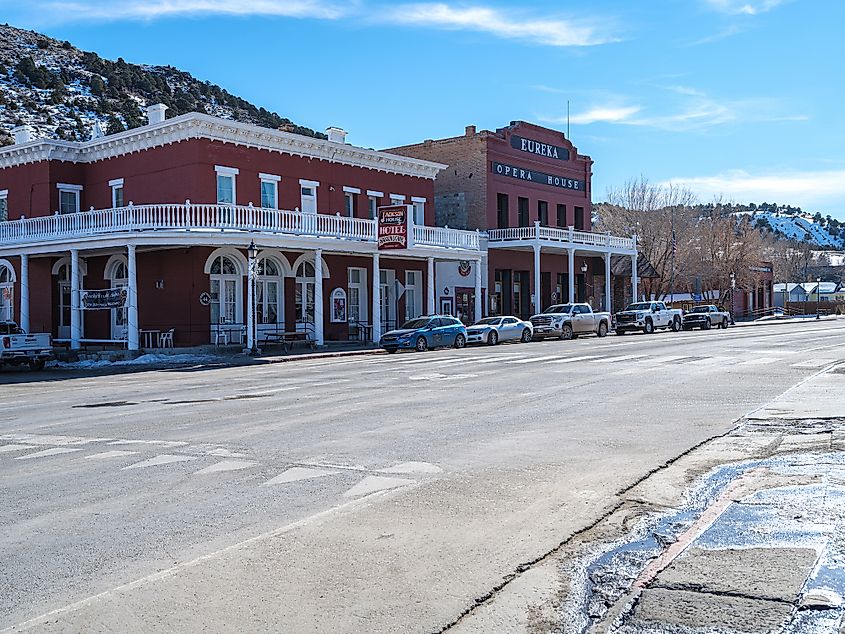 Eureka is a unique jewel bursting with heritage and breathtaking scenery, hidden in Nevada's magnificent Diamond Valley. Visitors should discover the Eureka Sentinel Museum, offering an insight into the region's illustrious mining past. People can also wander through the town's picturesque main street, dotted with wonderfully preserved nineteenth-century houses. The Eureka Opera House, a magnificently restored Victorian theatre that holds plays and activities all year long, offers history buffs a look into the town's background. The Spooky Jackson House Hotel is another location where one can partake in ghost tours. Eureka is a must-visit location for visitors looking for a distinctive Nevada experience boasting friendly hospitality, magnificent beauty, and fascinating history.
Rachel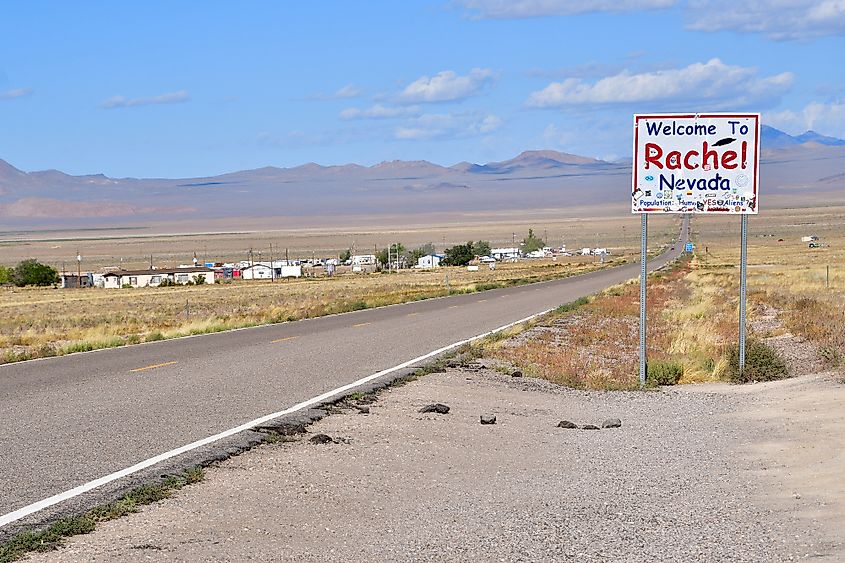 Rachel is a little town gaining limelight to be associated with alien mysteries and UFO seekers, located just outside the mysterious Area 51. The "UFO Capital of the World," Rachel, invites guests to explore its extraordinary surroundings. Visitors can check out the Little A'Le'Inn, a unique motel and café where they may learn about extraterrestrial conspiracies and take advantage of themed goods. Travelers can take a trip down the Extraterrestrial Highway, a lonely route that snakes across the Nevada desert and provides sweeping vistas of the surroundings. Visitors would have a blast exploring the alien mysteries while taking in the beauty of the night and the stars.
Gardnerville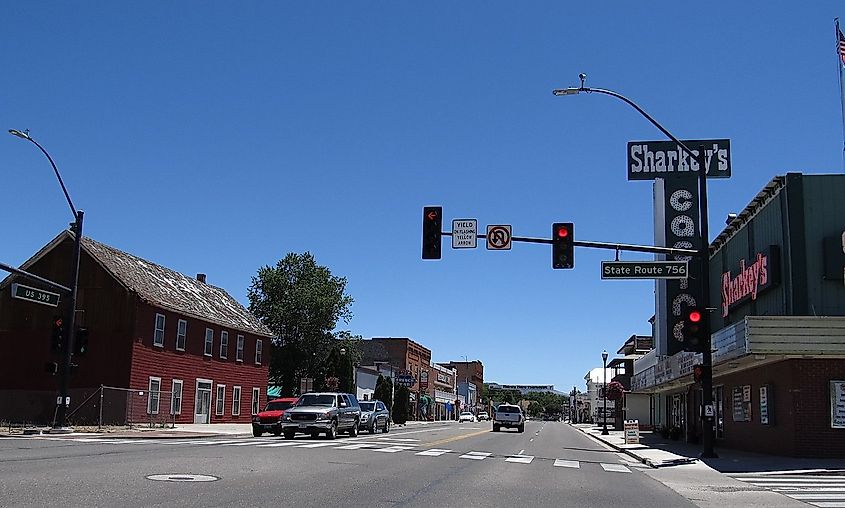 Gardnerville, situated in the gorgeous Carson Valley, welcomes guests to enjoy the allure of a typical Nevada little town. The charming community, enveloped by beautiful mountains and productive agriculture, offers a unique combination of rural charm and small-town warmth. Visitors can walk down Main Street, where independently-owned stores, art galleries, and quaint cafes are housed in historic structures. The Carson Valley Museum and Cultural Centre, featuring displays of the area's Native American origins, early life, and ranching practices, is a great place to learn about regional history. Outdoor enthusiasts can enjoy fishing and boating on the stunning Topaz Lake or enjoy the neighboring trails for hiking, biking, and horseback riding. Those looking for a peaceful getaway find Gardnerville to be the ideal vacation destination.
Caliente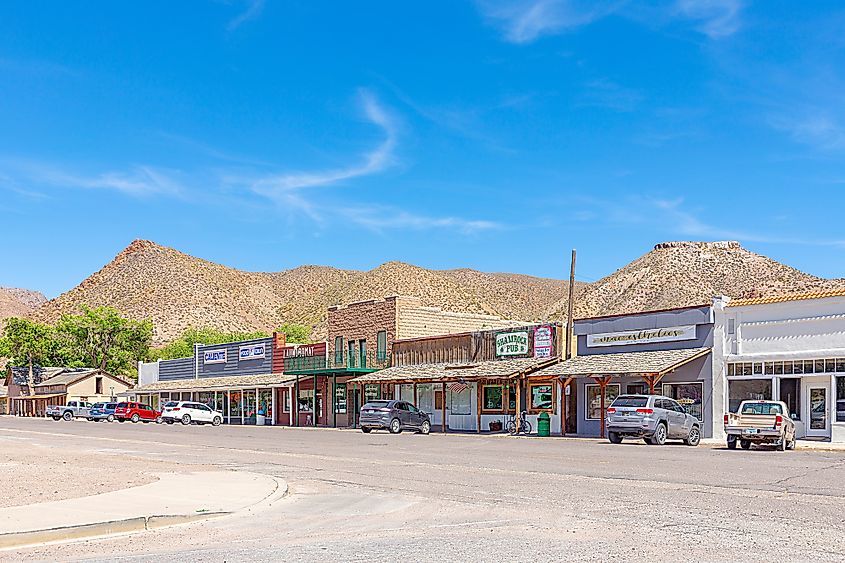 Caliente is a delightfully small town that provides a tranquil escape in the center of Nevada's arid landscapes, set amid the untamed splendor of Lincoln County. Visitors can discover the historic downtown, home to various stores and restaurants in well-preserved buildings. The Depot Railroad Museum, emphasizing Caliente's function as a railway center in the early years of the twentieth century, reveals the area's unique past. Travelers can experience the close-by Kershaw-Ryan State Park, renowned for its rich vegetation, pleasant hot springs, and magnificent hiking paths. Caliente offers an idyllic haven for those seeking a more relaxed pace of life.
Minden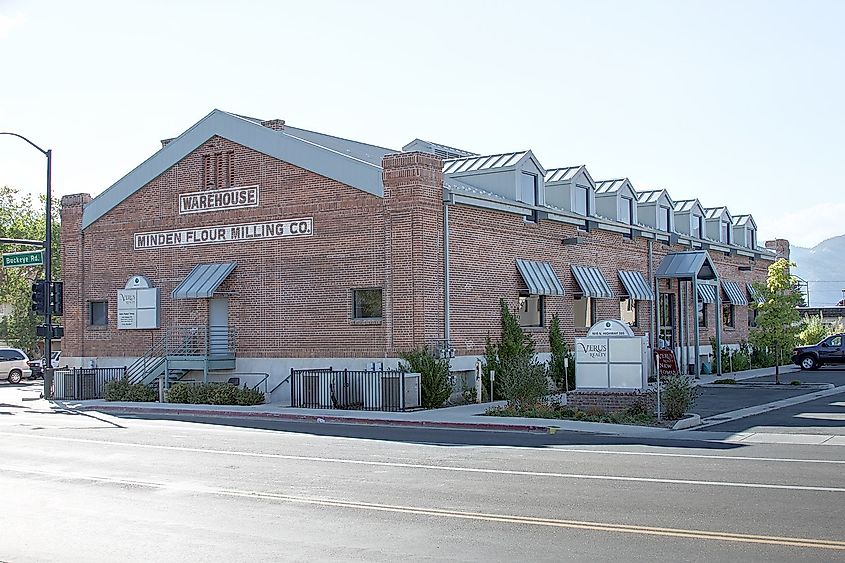 Minden, located in the scenic Carson Valley, mixes the small-town charm with the beauty of its natural surroundings. Visitors are welcome to walk the town's tree-lined avenues, peruse boutique stores, and eat at nearby restaurants in the wonderfully preserved old downtown. The renowned Minden-Tahoe Airport is also located in Minden, and it provides the singular opportunity to observe gliders take off against the majestic backdrop of the beautiful Sierra Nevada Mountains. There are several chances for outdoor activity in the area, from hiking and biking on the Sierra Nevada slopes to fishing and boating on Lake Tahoe's clear waters. For those looking for a truly Nevada experience, Minden is a lovely vacation spot boasting a serene ambiance, breathtaking scenery, and a warm community.
Incline Village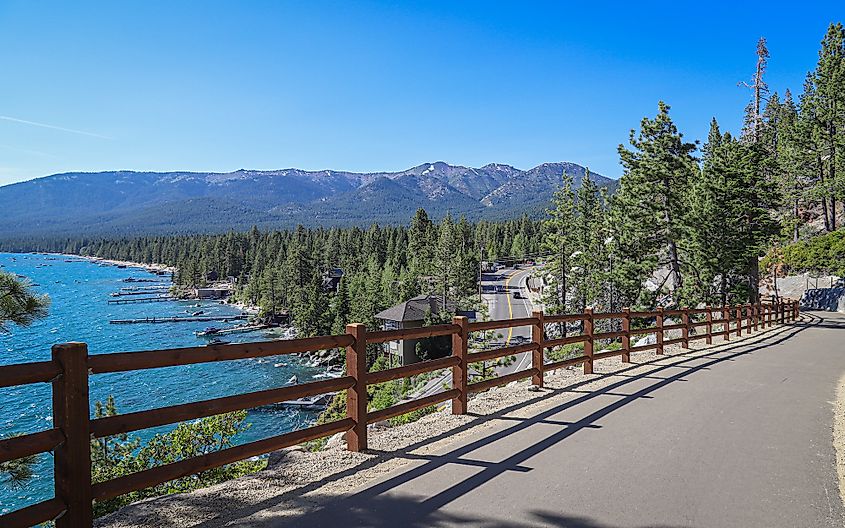 Incline Village serves as a picturesque mountain getaway offering the ideal balance of outdoor pursuits and the unspoiled beauty of nature, nestled on the pristine beaches of Lake Tahoe. The idyllic town, encircled by soaring pines and gorgeous mountains, offers stunning lake views. In addition to skiing and snowboarding during winter, outdoor lovers can go hiking, mountain biking, and playing golf in the summer. Additionally, Incline Village has a thriving cultural scene with art museums, live music spots, and a selection of restaurants. Beautiful beaches in the community, like Sand Harbour, entice people to unwind, go swimming, and enjoy the sunshine. Incline Village is a paradise for people looking for a getaway to nature's sandbox with its unmatched natural splendor and limitless recreational options.
No matter what travelers are looking for—adventure, entertainment, history, or just a little break—Nevada offers a variety of adventures that capture the imagination. Small-town travel in Nevada is a joyful and educational endeavor that reveals the state's undiscovered gems. It's a chance to go out on a discovery expedition where heritage, nature, and authentic hospitality all come together. It's an opportunity to get away from the masses, appreciate life's slower pace, and create priceless moments in the center of Nevada's alluring spirit.