The Original Las Vegas Strip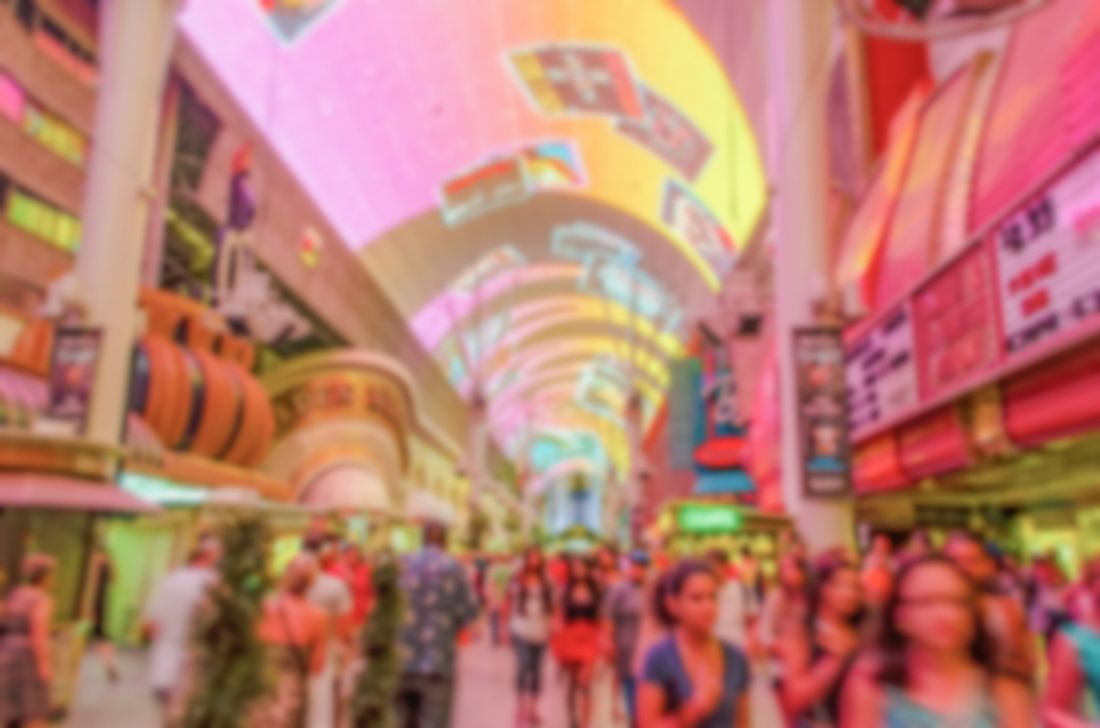 Glitter Gulch
Long before the flashy casinos for which Las Vegas is famous for today, there was downtown Las Vegas and Fremont Street. Fremont Street was home to the city's first paved street, first traffic light, and perhaps most influentially, its first casino, the Meadows Hotel, which operated between 1932 and 1935. However, as short as its tenure in the nightlife of Las Vegas was, its combination of a full casino, restaurant and showroom under one roof would prove revolutionary to the very entity of the city.
As gaming facilities began to grow along Fremont Street, Las Vegas began to see the emergence of neon signs. Electricity from the nearby Hoover Dam was plentiful and available to power the signs down Fremont, which had earned the nickname of "Glitter Gulch". The most famous Las Vegas casino of the time, the Golden Nugget Gambling Hall, featured a gigantic neon sign itself. It was the Golden Nugget, with the addition of the Flamingo Hotel in 1946, where the Las Vegas strip that we know today was born.
Decline
Prior to the establishment of the local airport, the most common entry for tourists coming into Las Vegas was the train station, from which Fremont Street benefited as it was close in proximity. However, with the airport established and direct freeway links available to the strip we know today, Fremont began to lose popularity. This was on trend with the urban decline of the central districts of many American cities during this time. By the 1980s, the area surrounding Fremont Street had a reputation for squalor. In an effort to clean up its image, a LED screen canopy was proposed to take over four blocks of Fremont as a type of pedestrian mall. The construction came at a cost of $70 million, and exists today as the Fremont Street Experience, an impressive light show projected onto the ceiling of the enclosed section of Fremont Street that is closed to all vehicular traffic.