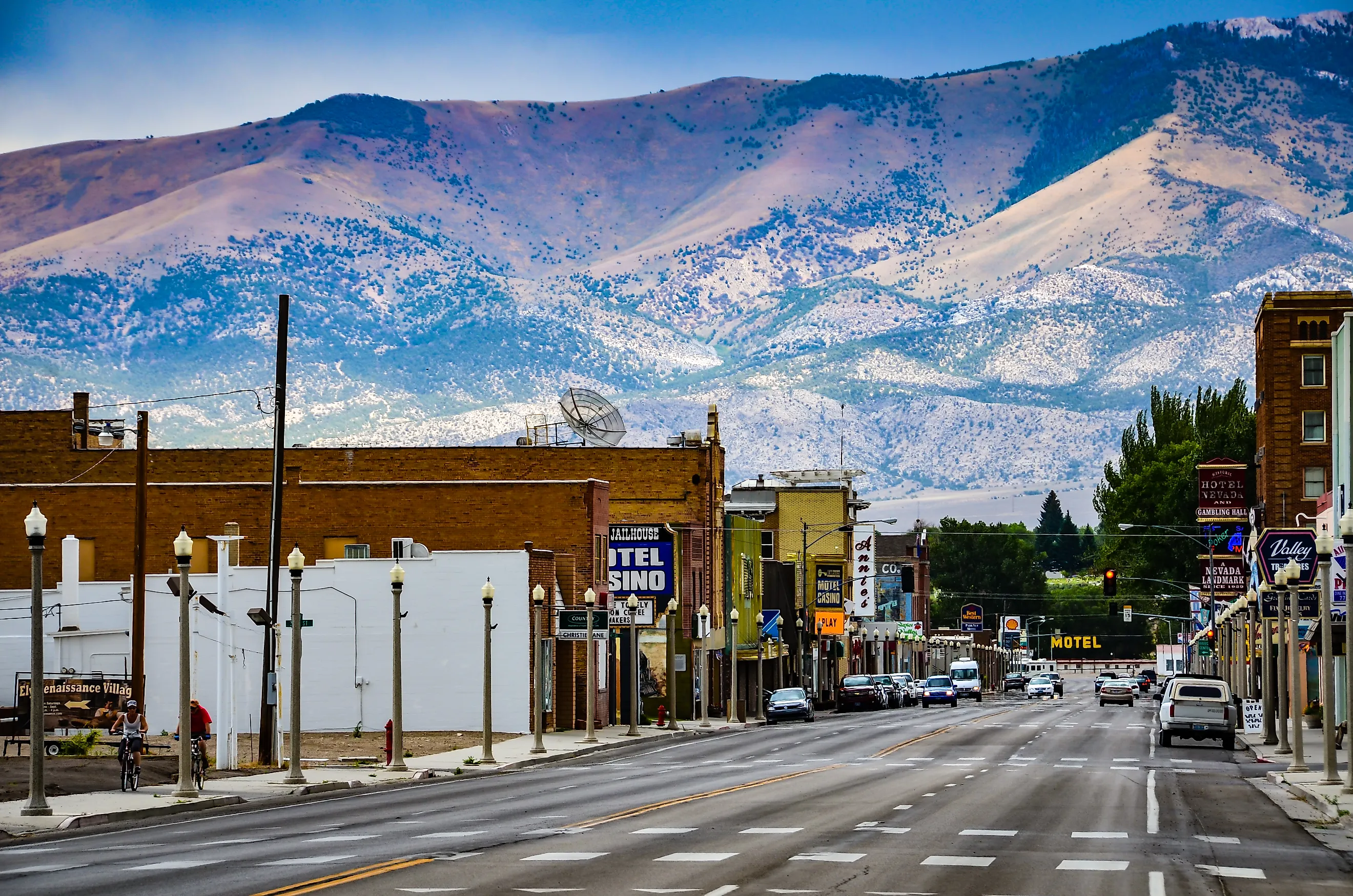 The 7 Most Picturesque Small Towns In Nevada
Nevada is a desert state bordered by California, Idaho, Arizona, and Utah. It is home to the bustling cities of Las Vegas, twinkling lakes, desert landscapes, and historical landmarks. It is also known as the silver state because of the importance of its history and economy. 
Whether you want to explore the local history or simply relax in nature, the small towns in Nevada have something for everyone. Each town is peaceful and offers a unique experience. This article will present Nevada's seven most beautiful small towns, each with unique features and attractions.
Genoa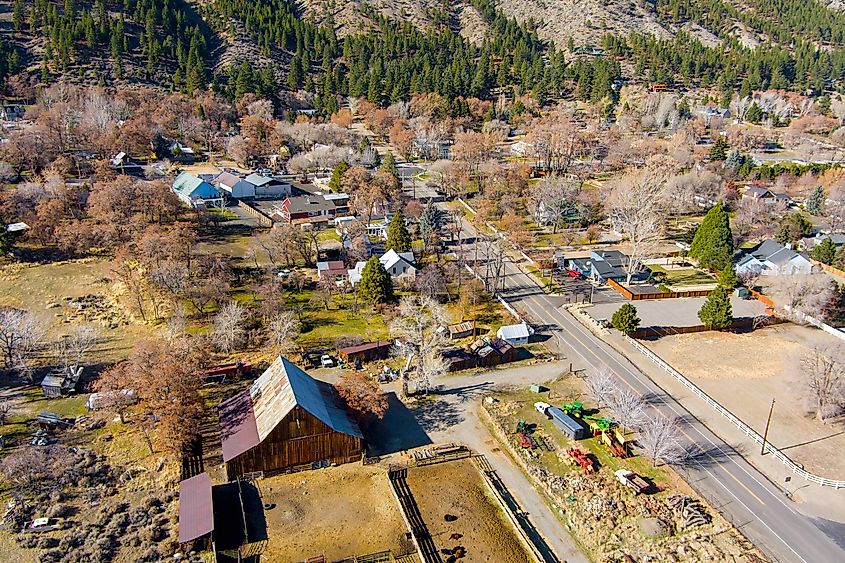 Genoa lies at the base of the eastern slope of the Sierra Nevada range, and it is only 25 minutes east of beautiful Lake Tahoe. It is one of the oldest Nevada towns and has the oldest bar in Nevada. The town has a rich history, with the original settlers being Mormon pioneers looking to escape religious persecution. Genoa has been home to many famous residents, such as Mark Twain and the Comstock Lode miners of the 19th century. 
Today, it is a popular tourist destination for its historic charm and excellent outdoor recreation opportunities. It's not unusual to spot the great local wildlife while strolling around. Genoa courthouse, Genoa cemetery, and infamous hanging trees are some spots to explore here. Also, try hiking, biking, golfing, fishing, and shopping. 
The town is home to Mormon Station State Historical Park, where individuals commemorate the first settlement in Nevada in 1851. It's a great place to learn about Genoa's history. Each September, the town hosts Genoa Candy Dance Arts and Crafts Faire. It is a two-day event that attracts visitors and artisans from all over the town. With its picturesque views of the Sierra Nevada Mountains and charming old-fashioned streets lined with colorful buildings, Genoa offers visitors an unforgettable experience.
Ely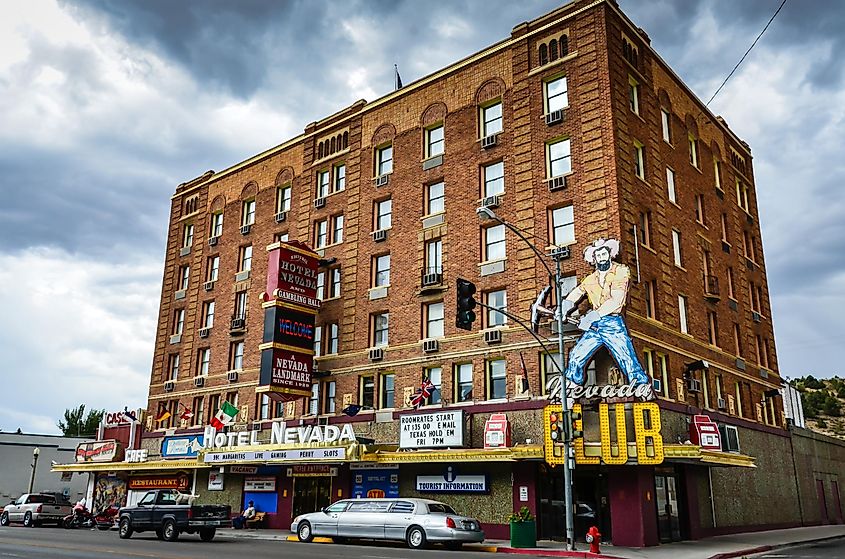 Surrounded by White Pine County and located at the heart of the Great Basin, Ely is a remote mountain town in Nevada. Apart from being the country's major copper mining region, it's a historic downtown with art, galleries, murals, and a sculpture garden. The rising mountains are breathtaking to look at and adventurous. It has recreational centers like Ward Charcoal Oven State Historic Park, Great Basin National Park, Cave Lake State Park, and Ward Mountain Recreation Area. 
The Great Basin National Park has the tallest freestanding peak in Nevada, Wheeler Peak, which is a sight to behold. The park hosts some of the world's oldest trees and the last remaining glacier in the state. Garnet hill, a site famous for colored garnets inside volcanic rocks, is also located here. Whether you're looking for an outdoor adventure or just exploring the local culture, Ely is worth exploring!
Austin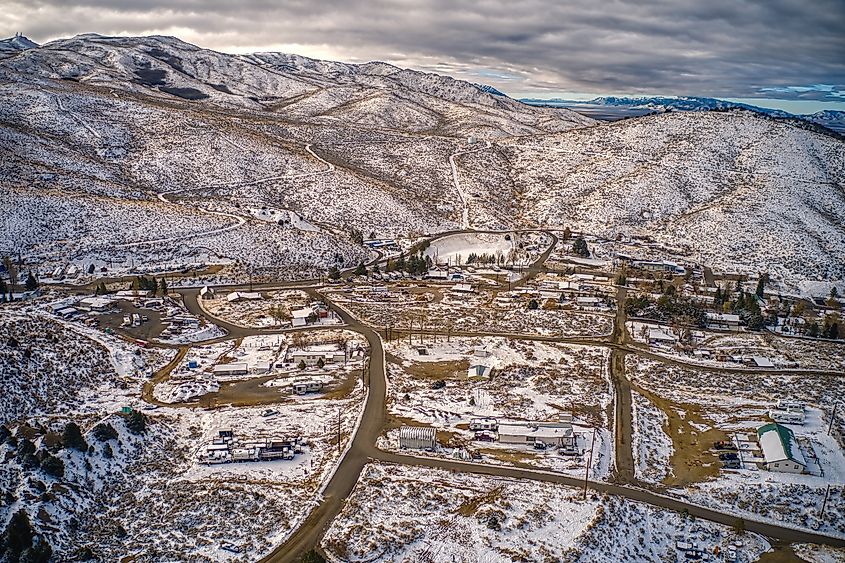 Austin is a living ghost town situated on the western slopes of the Toiyabe range, a beautiful stop along Highway 50, the loneliest road in America. It is a silver mining town with a rich history and exciting biking and hiking trails. It also has some of the oldest churches in Mississippi, like St. George's Episcopal Church, the Methodist Church, and St. Augustine Catholic Church, which is currently a local community and cultural center. 
In Austin, you can soak yourself in the Spencer hot springs and get yourself a reset. You can also explore its many other attractions like the Stoke Castle, Hickson petroglyphs recreation area, Lincoln highway car show, and Austin Museum.
Minden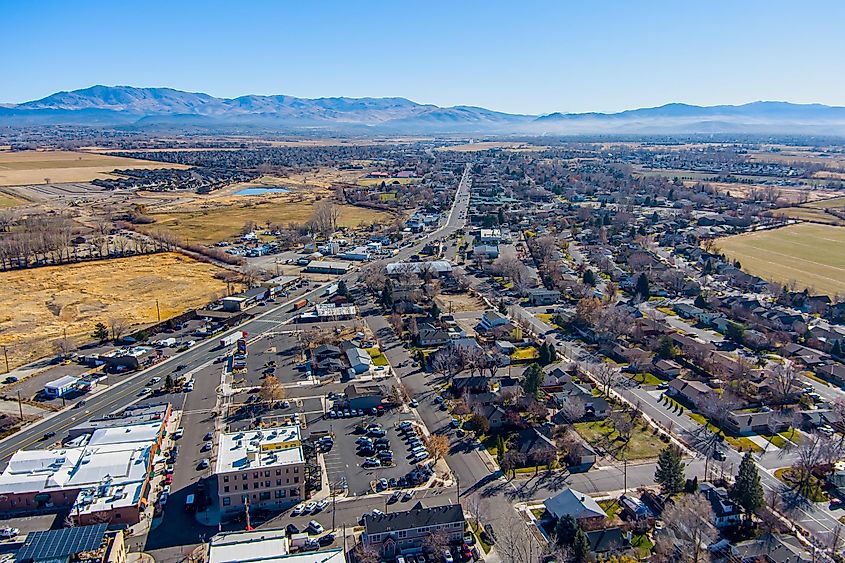 Minden, Nevada, is a small town in the heart of Carson Valley of Douglas County. It is known for its historic buildings, beautiful landscapes, and small-town charm. The city was founded in 1906 and has become a popular destination for tourists and locals.
Minden is also known for its beautiful scenery, friendly locals, and vibrant culture. With a population of over 2,000, Minden offers a unique and peaceful atmosphere, making it an ideal place to live and visit. The streets are beautifully lined with aesthetically pleasing old buildings and magnificent mountain views. The antique stores, lovely restaurants, and incredible views are worth experiencing. 
Tonopah
Tonopah is a beautiful town in the high desert of Nye County famous for stargazing. This small town is in the middle of the desert, between Las Vegas and Reno. The town offers endless adventurous options from Tonopah Mountain Range to the nearby Amargosa Valley. The historic mining park in Nevada and the central Nevada museum are must-visits.
Tonopah's rich history dates back to the early 1900s when prospectors discovered it for silver and gold. With its unique landscape and fascinating mining history, Tonopah is an exciting destination for travelers looking for something off the beaten path. It offers a variety of activities, from exploring ghost towns to visiting natural hot springs, making it an ideal spot for outdoor enthusiasts. The quaint community has also been a major player in the state's mining industry since its founding in 1900. It is the best-kept secret of Nevada.
Rachel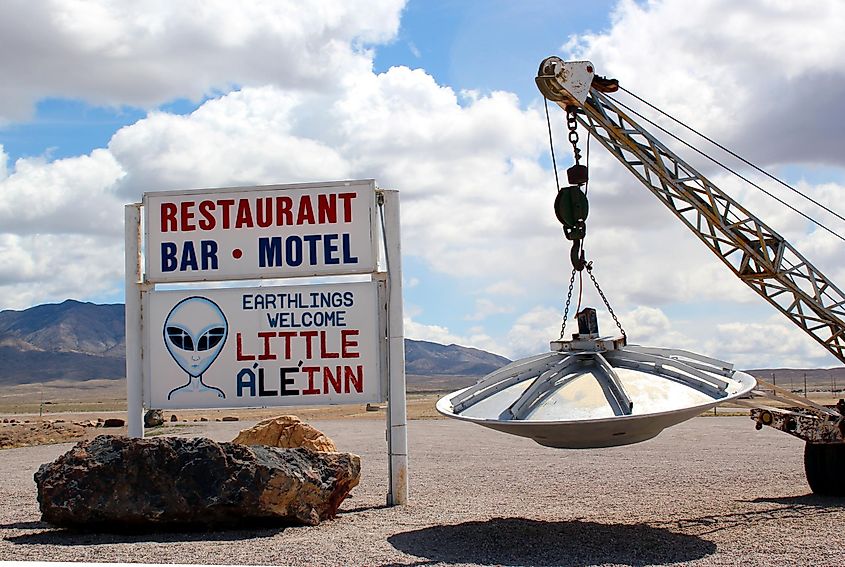 Rachel is a small town in the state's northwest corner with a big personality. It is at the Southern end of a bowl-shaped valley and closest to Area 51. Originally, it was called Sandy as it has a long expansion of sand. It is considered the UFO capital of the world and the youngest town in Nevada.
The town's Paiute Indians were the first ones to inhabit this place, and Tempuite Mountain got its name here. Hence, Rachel also has a rich history for anyone who wants to explore Paiute Indian artifacts like petroglyphs, arrowheads, and other encampment sounds.
Other than the Native Indians, for the longest time, only hardscrabble ranchers, top secret government officials, and individuals looking to live away from civilization knew the existence of this town. Today, most people in the town live in mobile houses in the scrub desert, rear cattle, and grow alfalfa. There are also several abandoned mines nearby. Tungsten, silver, mercury, and lead were once mined here. 
While in Rachel, you can explore its offbeat attractions and alien-themed stores. You can get souvenirs from these stores, photographic evidence, and walls containing alien sighting articles. All road-trippers must experience this place by trying an extraterrestrial highway trip. Other places to explore are the Alien research center, black mailbox, and the Basin and Range National monument. 
Caliente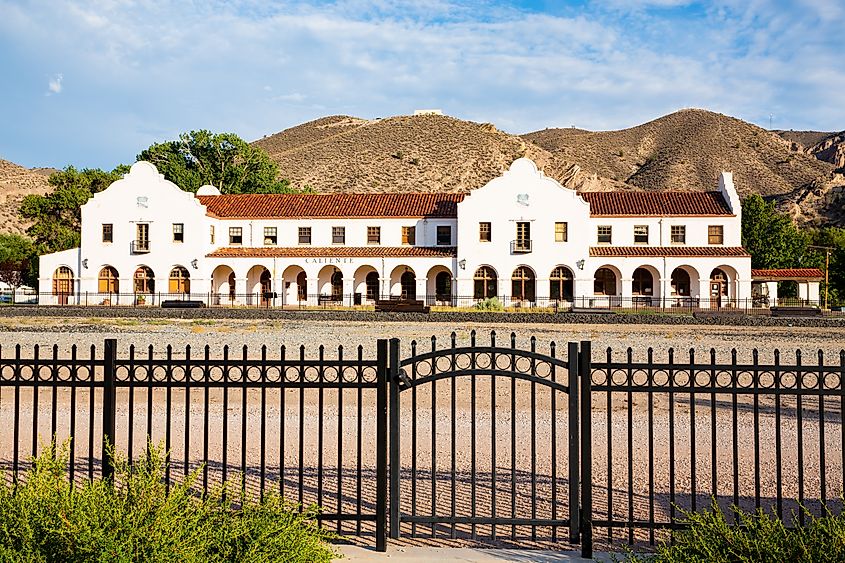 Caliente, Nevada, is a small town in Lincoln County. It is home to a diverse population of people from all walks of life. It has become a popular destination for tourists looking to experience the unique beauty and culture of the area. It sits in the heart of the Mojave Desert and is known for its hot springs. Caliente is also home to several attractions, such as the Caliente Railroad Museum and the Caliente Hot Springs Resort, which provide natural thermal pools and spa treatments.
The town is surrounded by majestic mountains and stunning desert landscapes, making it an ideal destination for outdoor activities such as hiking, biking, camping, and horseback riding. Its proximity to Las Vegas makes it an ideal destination for those looking to escape the hustle and bustle of city life. You can explore Caliente's rich history, which includes Native American artifacts and old mining towns. With its unique landscape and vibrant culture, Caliente provides a memorable experience for anyone who visits!
Nevada is home to some of the most picturesque towns in the United States. These seven towns have something unique to offer, from spectacular views, lakes, historical landmarks, and tons of things to do while here. Whether looking for a relaxing getaway or an adventure-filled weekend, these towns have it all. So pack your bags and get ready to explore the beauty of Nevada!