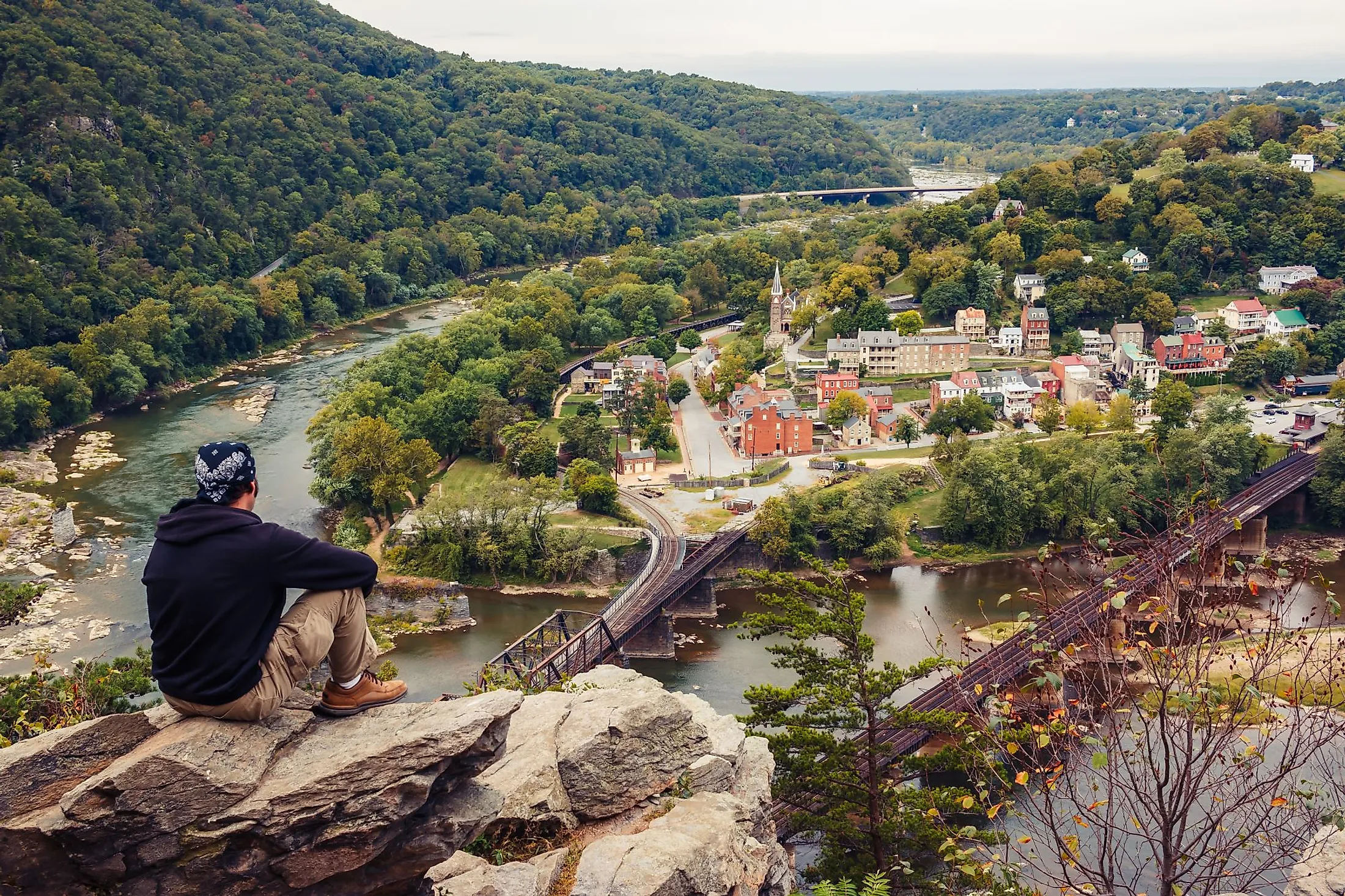 11 Most Charming Small Towns In West Virginia
The 10th smallest State by area, West Virginia, has a population of under 2 million residents. Admitted to the Union in 1863 during the Civil War, the "Mountain State" is known for its rolling hills and coal mining history, all nestled between beautiful parks and charming hospitality. Outside the major cities, West Virginia's small towns are a great snapshot of some of the very best the State has to offer. Here are the 11 Most Charming Small Towns in West Virginia.
Elkins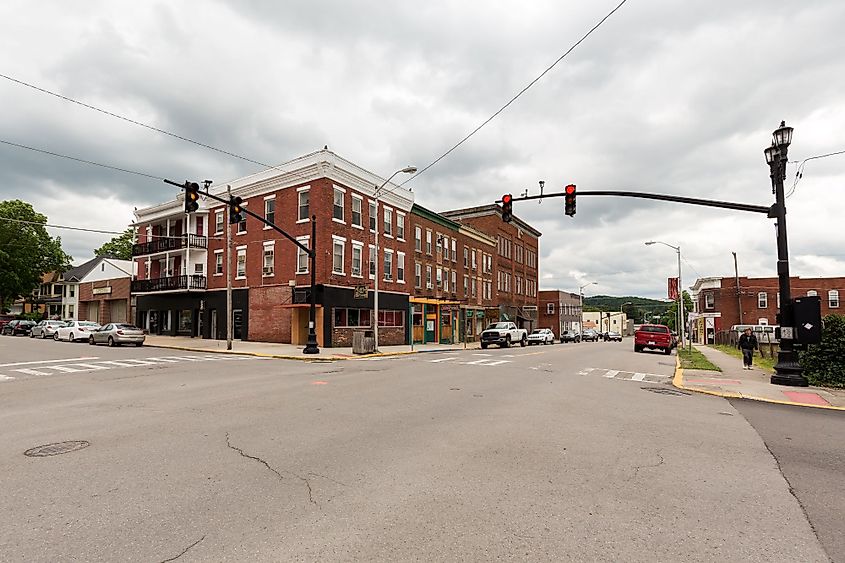 Incorporated in 1890, the town of Elkins is home to a modest population of just under 7,000 residents. Full of 19th-century architecture, this seat of Randolph County is a charming place to experience a sense of yesterday. Visitors can take a walk through the town's downtown area for quaint views of Americana or take the whole family on a ride of the New Tygart Flyer, a train that weaves through the surrounding mountain area. Outdoor lovers will also appreciate Elkins' vicinity to major ski resorts and park areas, where opportunities for hiking, biking, climbing, and bird watching are always popular. And do not forget to explore the caves near the Tygart River!
Shepherdstown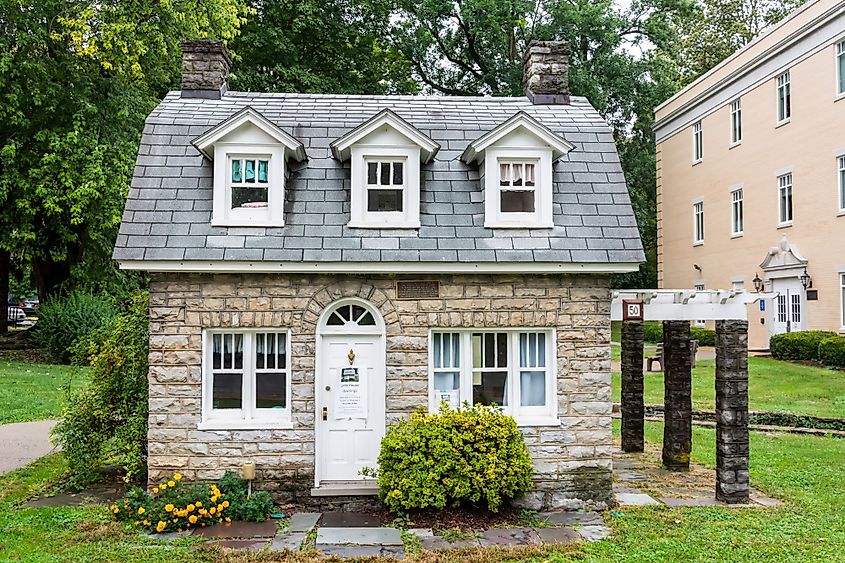 Situated on the Potomac River and just a 90-minute drive from Washington DC, Shepherdstown is the site of 14 spots on the National Register of Historic Places. Home to just under 2,000 permanent residents and the campus of Shepherd University, this town is a charming locale to explore. Known for its abundance of local cafes, visitors can enjoy any of the assortment of restaurants, bars, and small shops full of quaint beauty and hospitality. History lovers and Civil War enthusiasts can also enjoy visiting the many museums, battle sites, and historical buildings in town, or stop in at Morgan's Grove Historic District for a close encounter with colonial life.
Lewisburg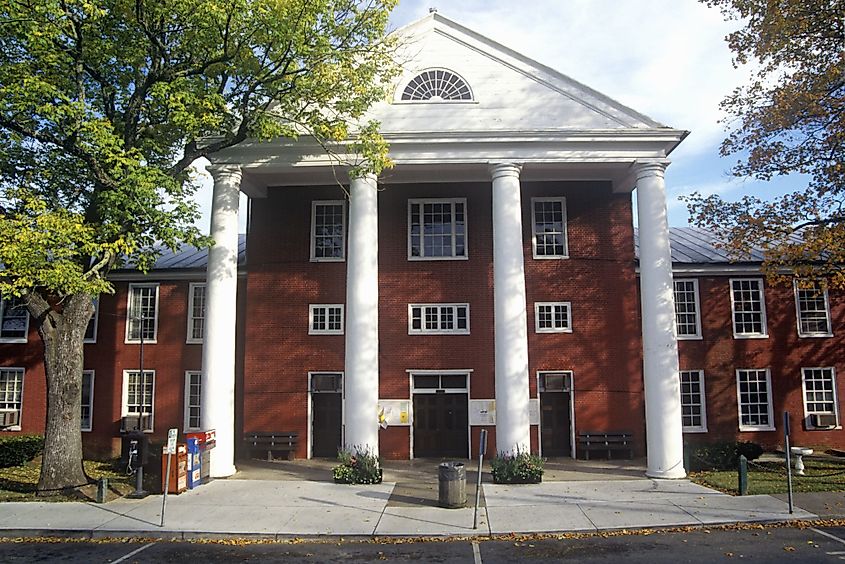 The seat of Greenbrier County, the town of Lewisburg, was formally established in 1780. With a population of just under 4,000 residents, visitors will love the great variety of charming antique shops, local clothing stores, and art galleries. Many musicians, artists, and other artistically creative people have spent time in Lewisburg, and the community's arts scene is rich and rewarding. There is even a Carnegie Hall (named after the same venue of greater fame in New York), with great performances held year-round. And make sure not to miss the Chocolate Festival in April, where tastings, workshops, and loads of treats can be bought!
Kingwood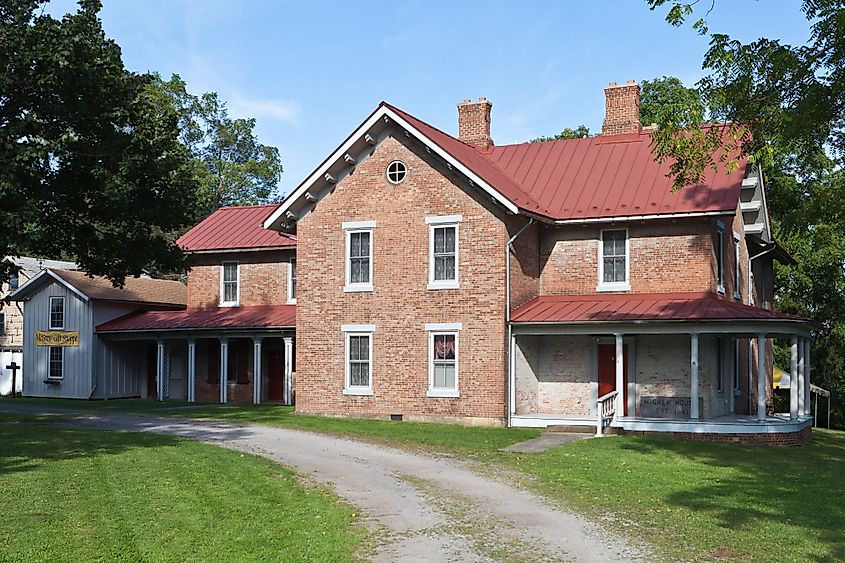 Home of the West Virginia Zoo, the town of Kingwood was founded in 1815. A picturesque locale, visitors can enjoy a beautiful atmosphere full of great opportunities for photos, videos, and casual strolls through downtown. Marvel at some of the old-style colonial architecture on display or admire the beautiful garden areas that are carefully and lovingly manicured and pruned. Kingwood is near the Monongahela National, and outdoor adventures can enjoy some of the very best of wilderness and camping all along the Cheat River.
Charles Town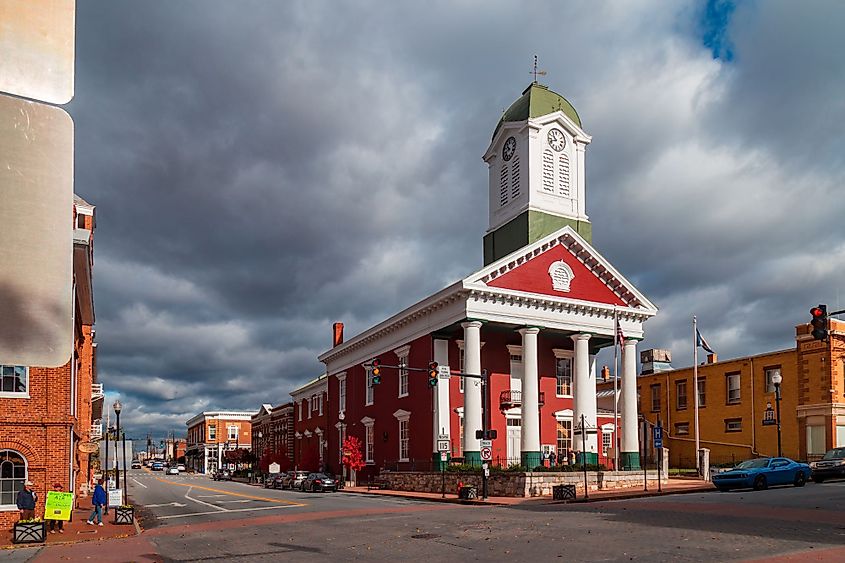 Named for Charles Washington, Virginia pioneer and younger brother of George Washington, Charles Town is a wonderful spot history lovers will surely appreciate. Established in 1787, this town of 6,000 residents was a gathering place for the Washington family during the American Revolution and is full of 18th and 19th-century architecture and design. Visit sites such as Charles Washington's estate, the "Happy Retreat," the Jefferson County Courthouse, and the Old Opera House. At day's end, why not try some locally made spirits at the Bloomery Plantation Distillery in a casual and rustic ambiance. 
Harpers Ferry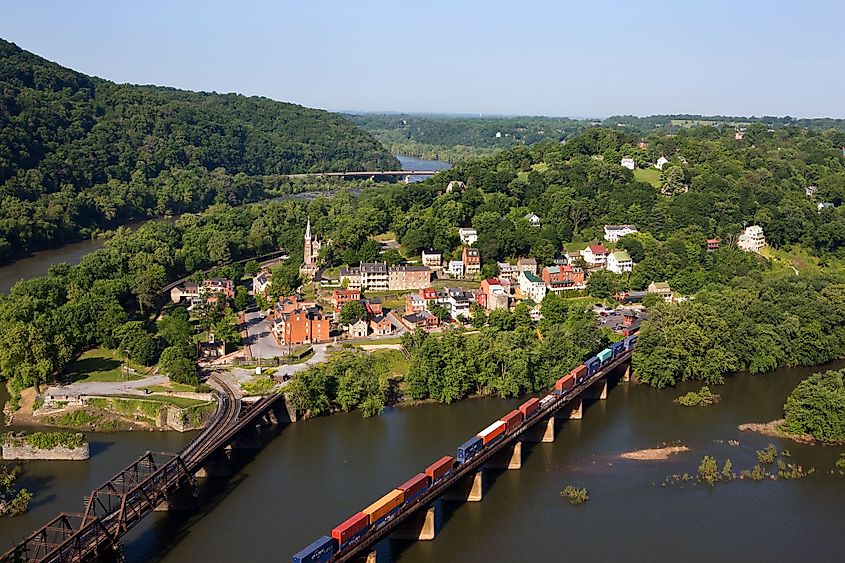 Though it has a population of just under 300 people, the town of Harpers Ferry is a significant historical place, widely known for events that happened just before the outbreak of the Civil War. Situated at the confluence of the Shenandoah and Potomac Rivers, Harpers Ferry is the easternmost town in West Virginia. With a local economy driven by tourism, visitors mostly descend on the Harpers Ferry National Historical Park, where in 1859, fervent abolitionist John Brown attempted to incite a slave rebellion at the site. Other spots of interest include John Brown's Fort, Jefferson Rock, and St. Peter's Roman Catholic Church, constructed in 1833.
Hinton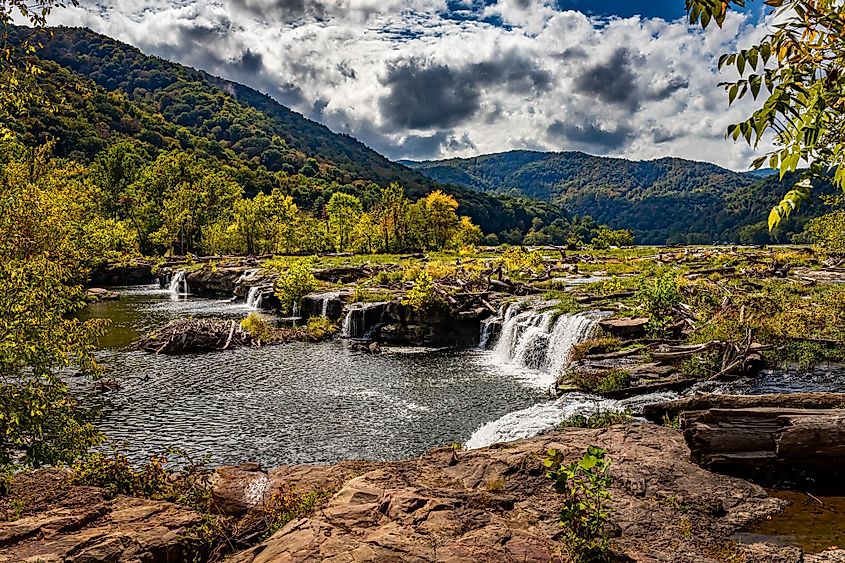 Hinton is the seat of Summers County, and today much of its historic downtown is included on the National Register of Historic Places. Established in 1873, Hinton's early economic activity centered on the railroad, and its train heritage is still very much evident today. One must ride on the Old Timer Train during Railroad Days in October, visit the Hinton Railroad Museum, or just take a stroll through the downtown for plenty of charming and beautiful 19th-century edifices. For the outdoors enthusiast, Hinton is also near the Bluestone and New River Gorge National Parks, where one can enjoy camping, biking, hiking, fishing, and more in a stunning wilderness retreat.
White Sulphur Springs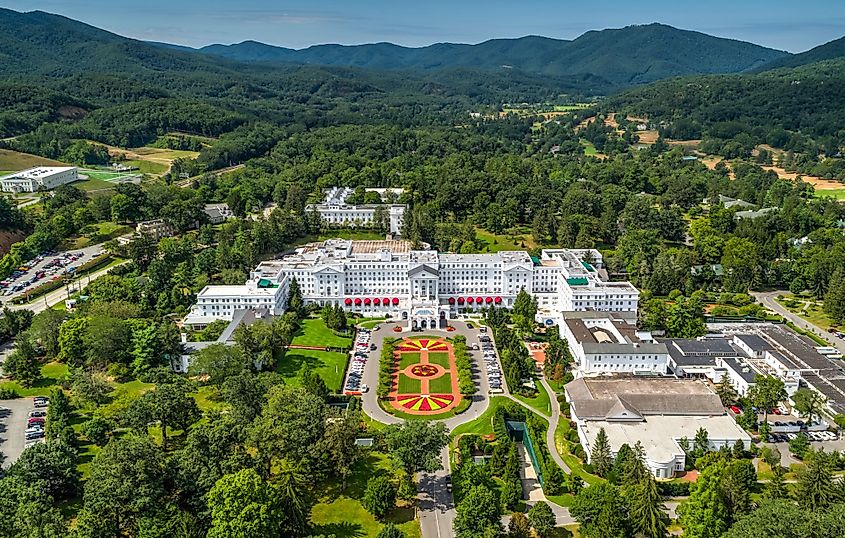 With hot summers and mild winters, White Sulphur Springs is a popular place for tourism year-round. Close to the Monongahela National Forest and the Greenbrier Valley Trail, the outdoors beckons with opportunities for swimming, fishing, cycling, hiking, and canoeing in a beautiful natural landscape. Check out the Dandelion Festival in May, featuring a parade, exhibits, classic car shows, and plenty of tasty local food. For the history lover, watching the re-enactment of the 1862 Battle of Dry Creek is a wonderful experience, bringing its spectators back in time 160 years.
Davis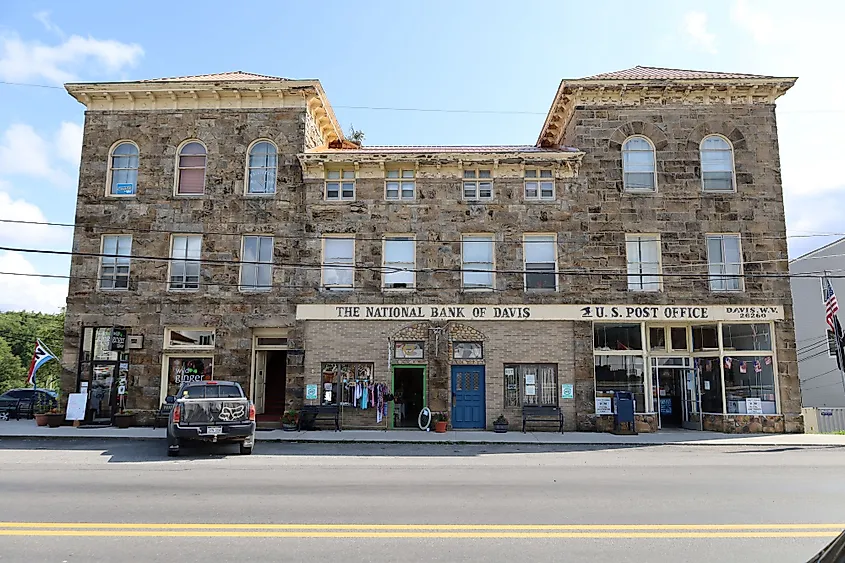 Nestled among beautiful mountains, Davis has the highest elevation in West Virginia, at 3,200 ft above sea level. Having a population of fewer than 600 residents, Davis is an old-fashioned ex-lumber town full of charm, history, and welcoming hospitality. Visitors can enjoy the historic downtown and its old-style architecture, including the Herman August Meyer House, and take in a tasty meal at any of the local restaurants. For those seeking some outdoor activities, the nearby Canaan Valley State Park is a great place to go swimming, fishing, and even water skiing!
Thomas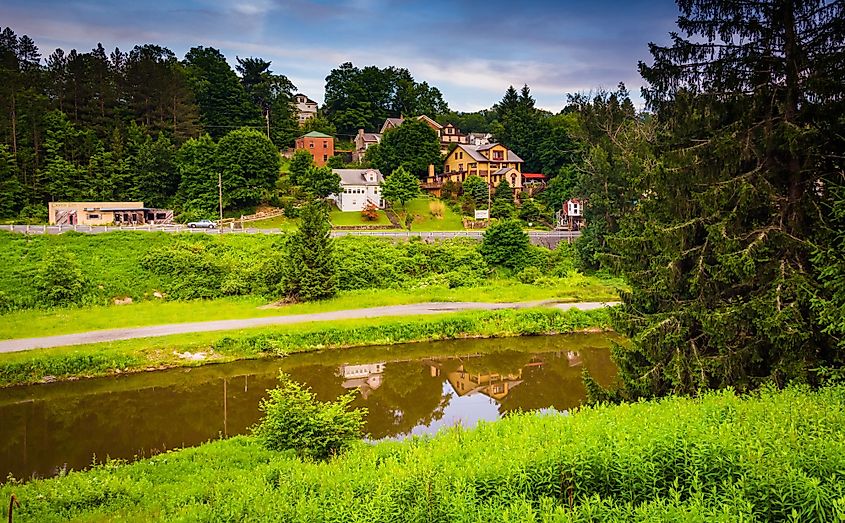 Founded in 1884, the town of Thomas was once a coal mining hub that is now full of an assortment of historic 19th-century buildings, including the Thomas Commercial Historic District and Cottrill's Opera House. With many buildings converted into modern cafes, galleries, and other small eateries, time spent in Thomas is a perfect blend of contemporary comforts and historic beauty. And why not end the day with a visit to the Mountain State Brewing Company for some great locally brewed beer?
Buckhannon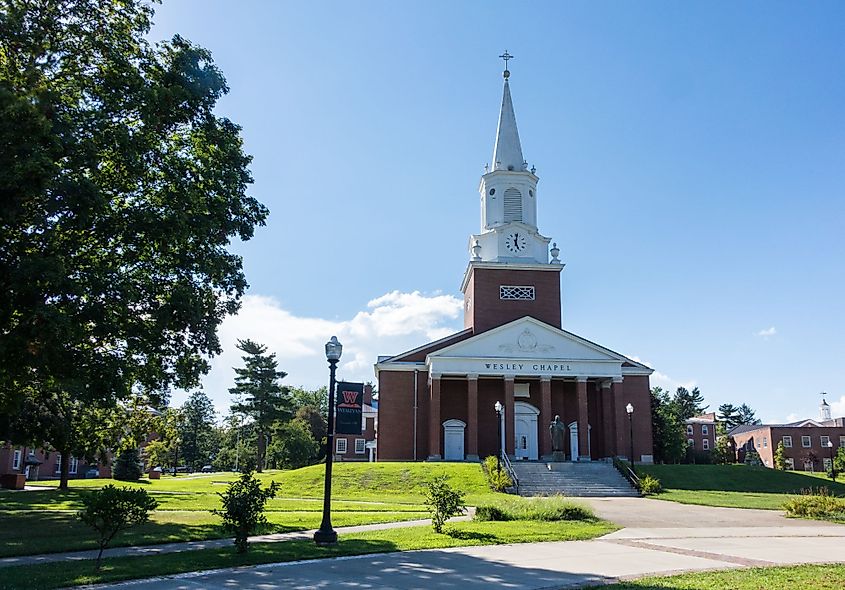 Situated along the Buckhannon River and seat of Upshur County, the 5,000-resident town of Buckhannon is a place where artistic creativity is alive and well. Home to a large community of resident artists, visitors can enjoy wonderful art installations, murals, and other creative displays in town. Stroll through Main Street and browse the charming antique shops, watch an old film at the classic Lascaux Theater, or enjoy a scientific adventure at the Wesleyan Planetarium. The annual Strawberry Festival in May is a tasty and fun event to enjoy some of the best in locally grown West Virginia produce.
The "Mountain State" of West Virginia is a place full of great possibility and discovery. Filled with fascinating history, beautiful natural landscapes, and a welcoming reception, a trip through West Virginia and its small towns are a great way to be acquainted with Americana. Fun for families and solo travelers alike, these towns are great examples of what makes the State a special one.