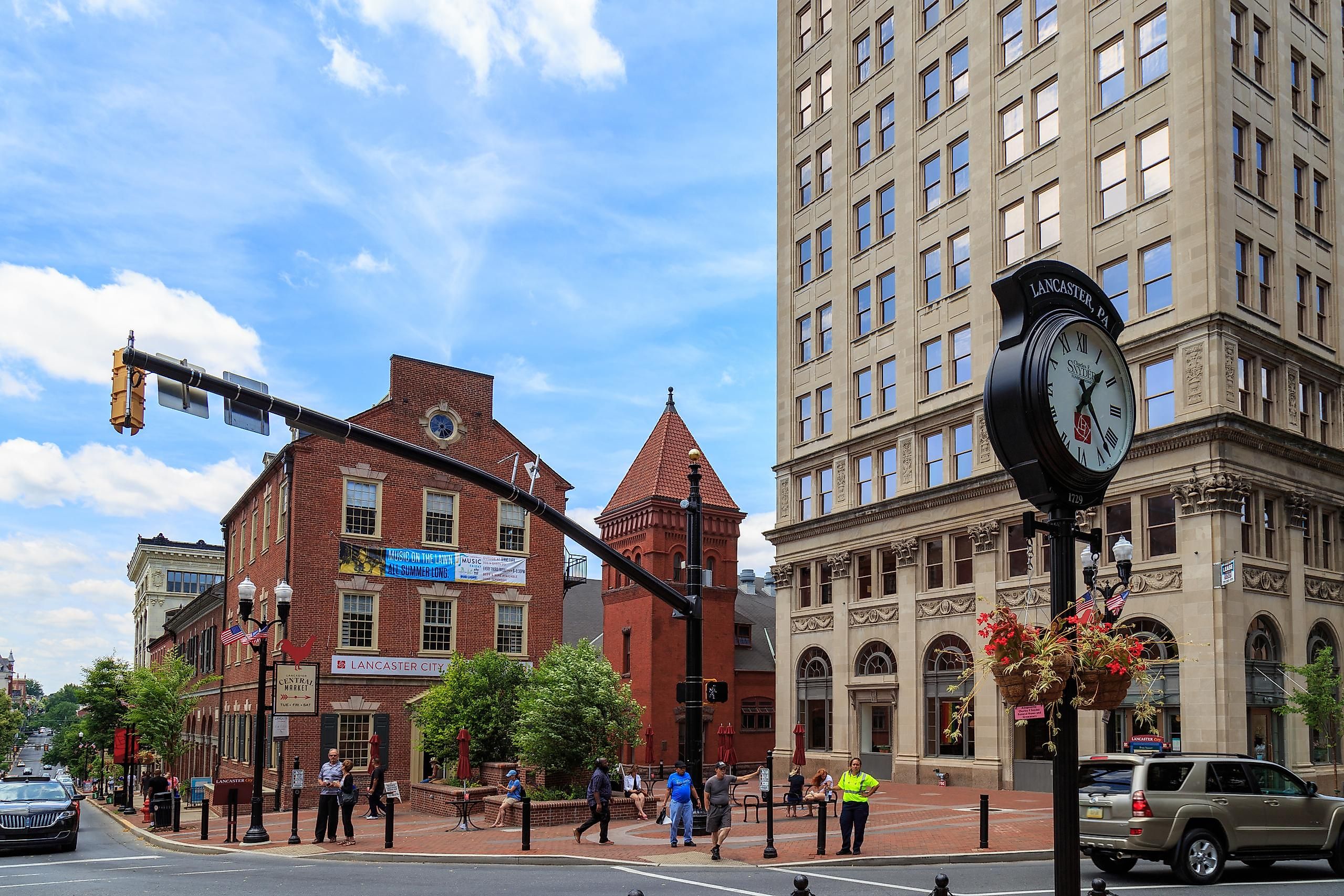 11 Most Charming Cities in Pennsylvania
Embark on an enchanting exploration of Pennsylvania's 11 most beautiful cities, each with their unique allure and defining geographical traits. From bustling metropolises to tranquil nature retreats, these cities offer stunning landscapes, including lakes, rivers, mountains, and parks, that define their distinctive character. Whether you're drawn to outdoor adventures or cultural experiences, Pennsylvania promises a memorable journey. So, pack your backpack, lace up your hiking boots, and let's uncover the remarkable geographical features that set these enticing Pennsylvania towns apart.
Philadelphia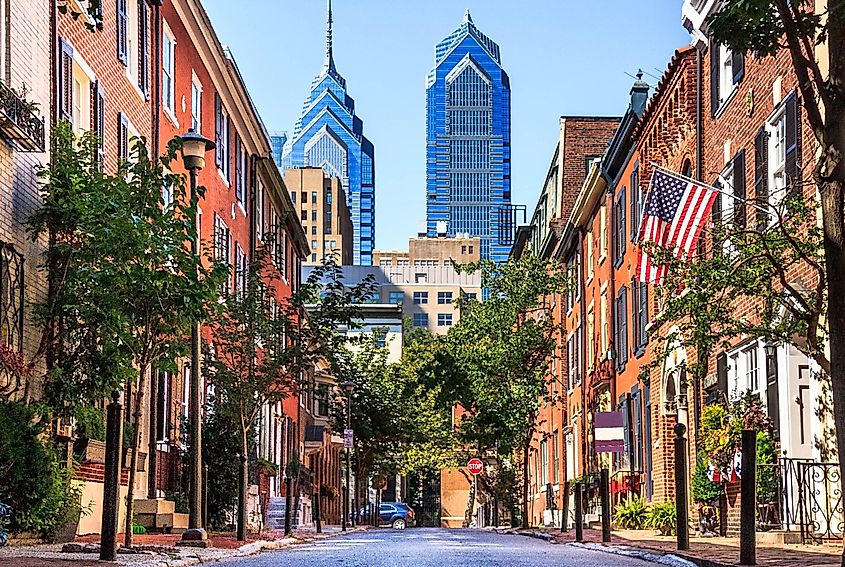 Philadelphia, the most sizeable city in Pennsylvania, holds a prodigious position in American annals. Celebrated as the genesis of the nation, this beguiling city offers a one-of-a-kind mix of old-world appeal and advanced liveliness. Wander along the picturesque Schuylkill River, which meanders through the city, providing a peaceful retreat amidst the metropolis. Investigate Fairmount Park, one of the largest conurbation parks in the United States, presenting verdant green spaces, picturesque paths, and traditional edifices. Retrace time by visiting Independence National Historical Park, habitat to the iconic Liberty Bell and Independence Hall, where the Declaration of Independence was inscribed. Engross yourself in the affluent cultural milieu at the Philadelphia Museum of Art, noted for its wide-ranging compilation spanning many periods and styles. Don't forget to sprint up the peerless steps like Rocky Balboa for a birds-eye view of the city.
Pittsburgh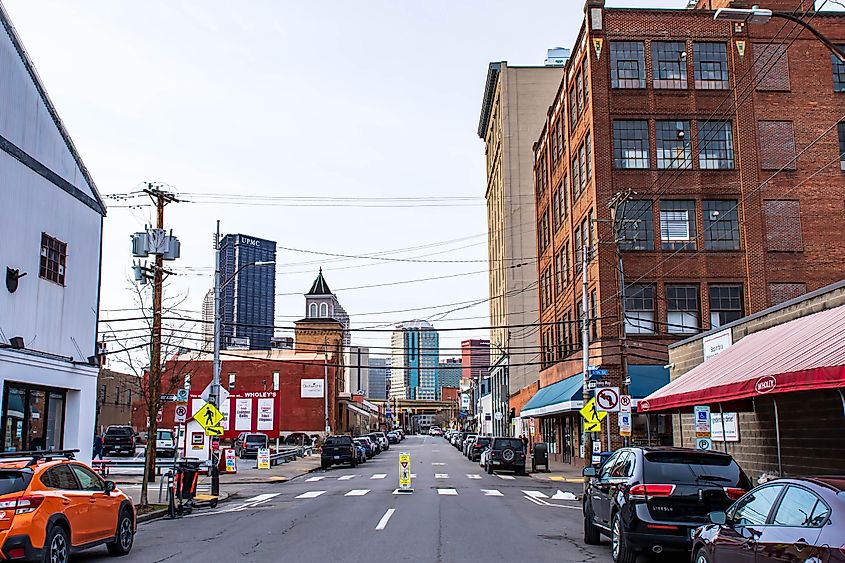 Perched at the juncture of three waterways--the Allegheny, Monongahela, and Ohio--Pittsburgh is famous as the "City of Bridges." Boasting an impressive 446 spans, the metropolis boasts dazzling outlooks and quaint riversides. Visit Point State Park, the congregation point of the three streams, and be surprised at the famous fountain that embodies the city's history. Nature lovers will enjoy Mount Washington for breathtaking panoramas of the city's skyline, rivers, and bridges. Probe the animated quarters, such as the memorable Strip District and the in-vogue Lawrenceville, which deliver an array of gastronomic, shopping, and entertainment prospects. Probe into Pittsburgh's affluent industrial past at the Carnegie Science Center and the Andy Warhol Museum, devoted to the illustrious pop artist. Sports fans will be thrilled to attend a game at Heinz Field or PNC Park, home to the Steelers and Pirates.
Allentown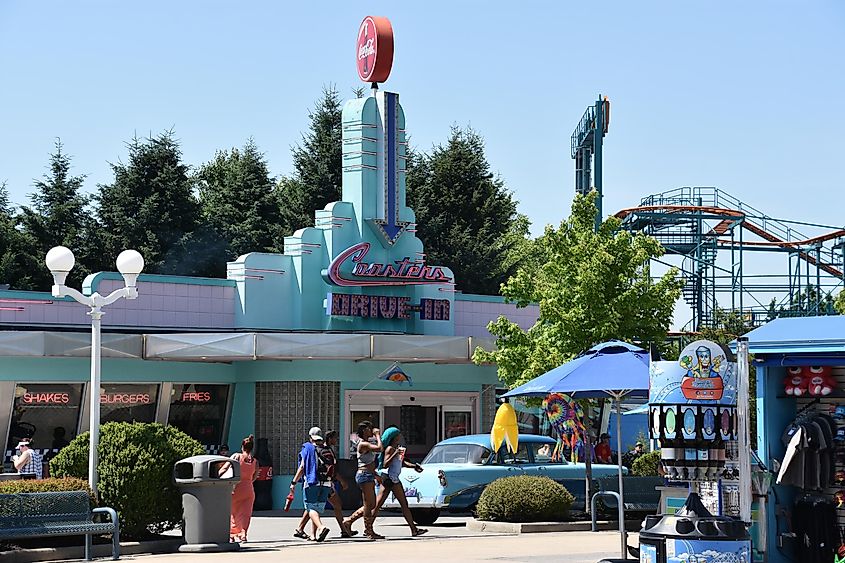 Nestled in the Lehigh Valley, Allentown is an attractive town that provides a delightful combination of natural charm and metropolitan conveniences. One of the city's most impressive features is Lake Nockamixon, a tranquil reservoir where visitors can enjoy a variety of recreational activities. From sailing and angling to trekking and having a picnic, the lake furnishes a peaceful refuge for nature lovers. Allentown is also home to the Trexler Nature Preserve, a vast 1,108-acre retreat that features varying ecosystems and an abundance of wildlife. Take a relaxed stroll along the delightful pathways, or observe native creatures and creatures as you explore this natural haven. Allentown enthralls callers with its gorgeous lakes, nature preserves, and closeness to natural marvels. Be it the peaceful waters of Lake Nockamixon or Trexler Nature Preserve, the city furnishes an escape into the glories of nature.
Erie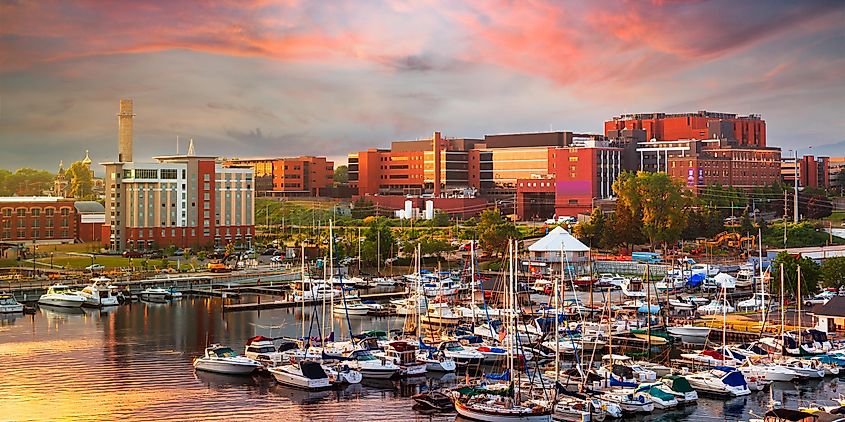 Placed along the coast of Lake Erie, the town of Erie is a gorgeous gem offering a profusion of natural wonders. Presque Isle State Park, a 3,200-acre promontory projecting into Lake Erie, is an oasis for outdoor aficionados. Showcasing spectacular sandy shores, verdant woodlands, and picturesque hiking paths, this state park furnishes endless possibilities for venture and repose. Feel the excitement of water sports, including canoeing, stand-up paddleboarding, and yachting, or relax on the seashores and savor the sun. The park is also a beloved birdwatching spot, with over 300 species of birds observed throughout the year. Erie's arresting beauty extends beyond the edges of Lake Erie. Proceed inward to contemplate the marvelous scenery of the Allegheny National Forest, where rolling hills, cascading waterfalls, and lush woods form an ideal for nature enthusiasts. Hike, camp, or cast a line in this serene wilderness, immersing yourself in the spellbinding natural surroundings.
Reading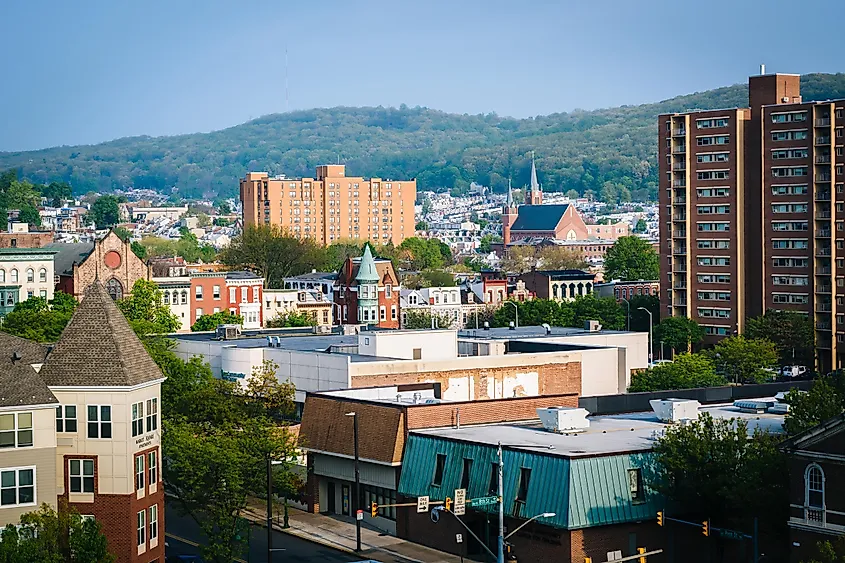 Nestled in southeastern Pennsylvania, Reading boasts an idyllic fusion of scenery and historical importance. The Schuylkill River, which forms the city's border, serves as a gorgeous scenery for outdoor activities. Highlighted is the Schuylkill River Trail, an expansive pathway over 130 miles long. Whether you delight in trekking, biking, or sauntering along the river, this trail offers beautiful vistas and a tranquil ambiance. For those interested in history, Reading is home to the Hopewell Furnace National Historic Site. Stroll back to the past as you discover this 18th-century iron plantation, a reminder of the region's industrial ancestry. Take a guided tour to comprehend the iron-making procedure and gain knowledge about the workers who contributed to the nation's history. In Reading, the marriage of nature, history, and culture creates a fascinating composition that sets the city apart and invites discovery.
Scranton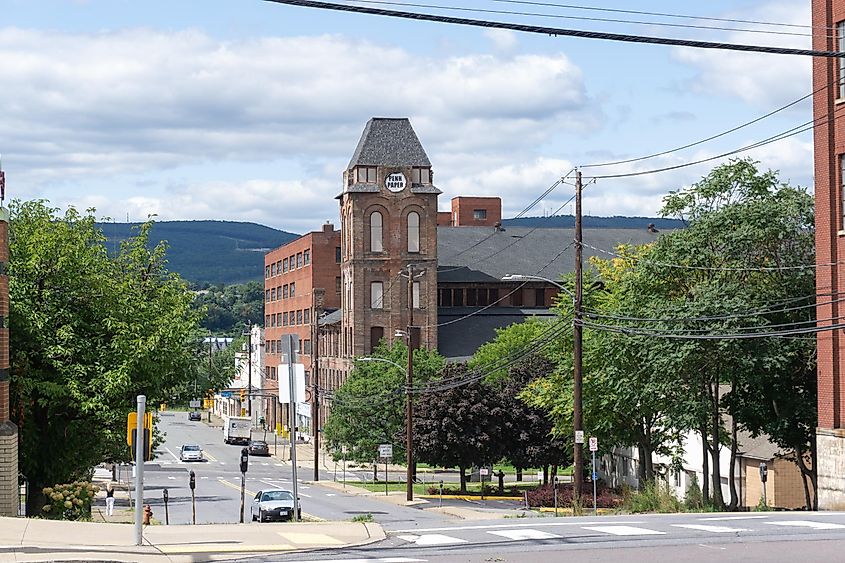 Ensconced within the picturesque Pocono Mountains, Scranton is a municipality that functions as an entranceway to stimulating outdoor escapades. The Lackawanna River undulates through the heart of the metropolis, providing prospects for kayaking, canoeing, and angling. Submerge yourself in nature as you propel along the mild streams or send your line into the river's ample waters. For hikers and nature aficionados, the Lackawanna River Heritage Trail is a must-visit. Sprawling approximately 40 miles, this panoramic trail follows along the river, affording stunning vistas and peaceful environs. Tie up your hiking boots or hop on a bicycle to explore the captivating landscapes and immerse yourself in the loveliness of the region. Nature lovers will also find consolation in Nay Aug Park, an urban haven featuring waterfalls, perambulating trails, and luscious vegetation. The park's highlight is the treehouse-themed playground, a fanciful spot that kindles the imagination of children and adults alike. Scranton's amalgam of natural beauty, outdoor activities, and ancient allure makes it a destination that sticks out among Pennsylvania's most charming cities.
Bethlehem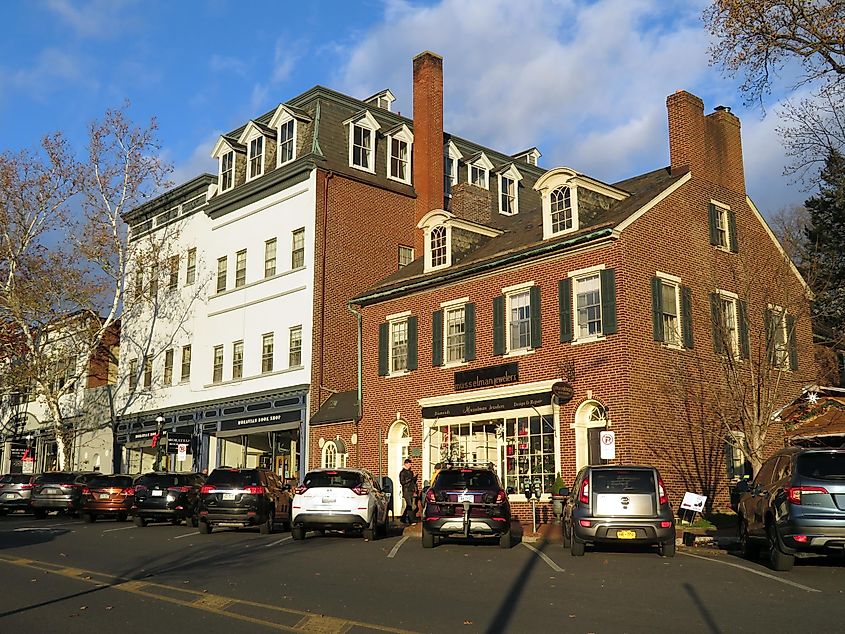 Located in eastern Pennsylvania, Bethlehem is an area that blends a long traditional background with spectacular natural loveliness. A star feature of the metropolis is the Bethlehem Steel Stacks, an outdated industrial section modified into an arts and cultural site. Discover the SteelStacks campus, which houses music spots, art museums, and the iconic Hoover-Mason Trestle, displaying all-encompassing perspectives of the city. Nature aficionados will bask in the beauty of the Lehigh River, which courses through Bethlehem. Enjoy a relaxed walk along the Sand Island Trail, a beautiful pathway that tracks the river's verge, bestowing tranquil perspectives and birdwatching chances. For a more in-depth experience, attempt kayaking or rafting on the Lehigh River, allowing you to admire the city's natural scenery from a singular outlook.
Lancaster City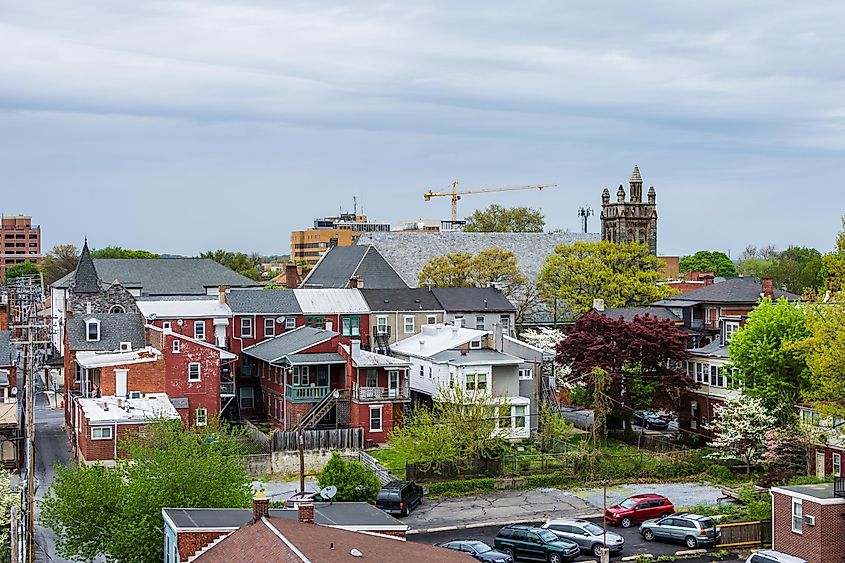 Lancaster City, situated in the middle of Pennsylvania Dutch Country, radiates attraction and identity. This city is famous for its preserved ancient structuring, with the Lancaster Central Market being the oldest active farmer's market in the United States. Investigate the bustling market and indulge in an extensive selection of fresh goods, native treats, and handcrafted goods. Journey back to the past by visiting the Lancaster Historical Society, where you can delve into the city's rewarding past and learn of the critical role it played in the foundation of the United States. Uncover the city's lively art atmosphere at the Demuth Museum, committed to the works of celebrated American modernist artist Charles Demuth. Moreover, Lancaster City is also surrounded by picturesque scenery, providing possibilities for outdoor journeys. The nearby Lancaster County Central Park supplies relaxing walkways, peaceful lakes, and stunning picnic areas, allowing visitors to soak themselves in nature.
Lower Merion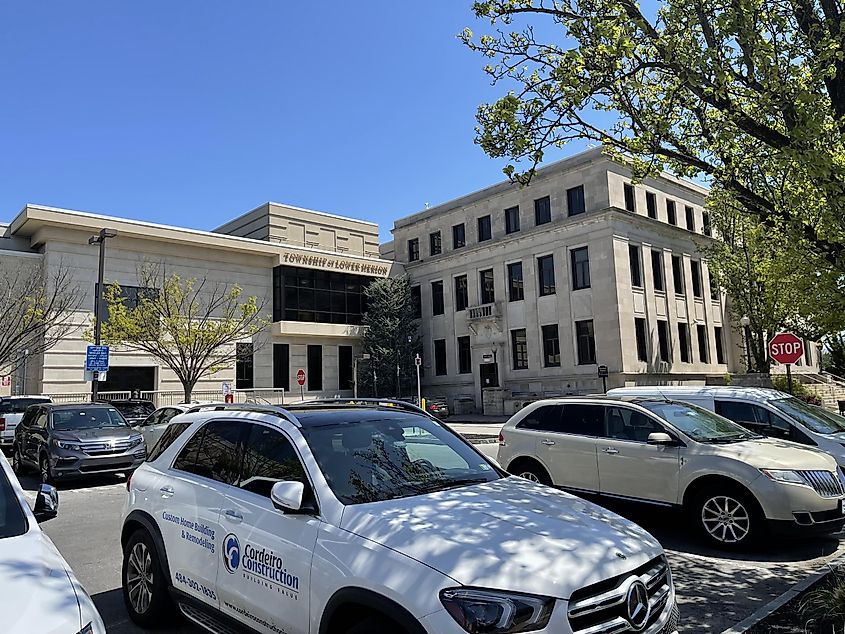 Lower Merion, a suburban township close to Philadelphia, offers a calming haven from the hectic city. One of its remarkable characteristics is the broad Lower Merion Township Trail System, which covers more than 15 miles of trails snaking through beauteous woods, meadows, and parks. Whether you love hiking, cycling, or taking a peaceful walk, these trails provide a calm sanctuary amidst nature. For those seeking outdoor recreation, Lower Merion displays several picturesque parks. The peaceful Haverford Reserve provides ample grassy spaces, promenades, and sports fields, making it the perfect place for picnics, activities, and family trips. Meanwhile, the unique nature preserve at Mill Creek Valley Park provides a hushed atmosphere for wildlife observation and admiration of nature. Lower Merion is also well-known for its architectural beauty, with stunning ancient homes and properties peppering the landscape. Take a gentle drive through the district of Gladwyne, where grand mansions and quaint cottages spur a feeling of everlasting elegance.
Haverford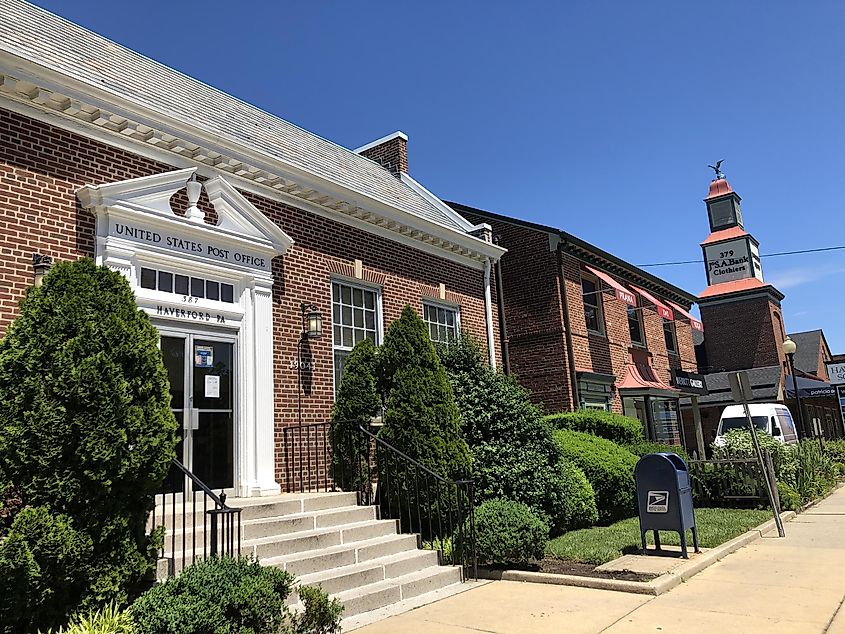 Set in Delaware County, Haverford is a pleasing town that upholds its natural environment. The Haverford College Arboretum, based on the campus of Haverford College, is a botanical paradise. This comprehensive arboretum stretches across over 216 acres and contains a selection of gardens, hiking trails, and a miscellaneous array of trees and plants. It is an ideal spot to become lost in nature and appreciates tranquil moments. Haverford is also house to the exquisite Haverford Reserve, a spacious park that provides a variety of recreational activities. Explore the rich green spaces, participate in a round of disc golf, or enjoy a picnic with family and acquaintances. The reserve also encompasses the Haverford Reserve Dog Park, where four-legged friends can associate and play in an assured and protected atmosphere. With its stylish small-town atmosphere and a strong accentuation on saving natural beauty, Haverford tempts visitors to rest and de-stress in its soothing environment.
Lower Paxton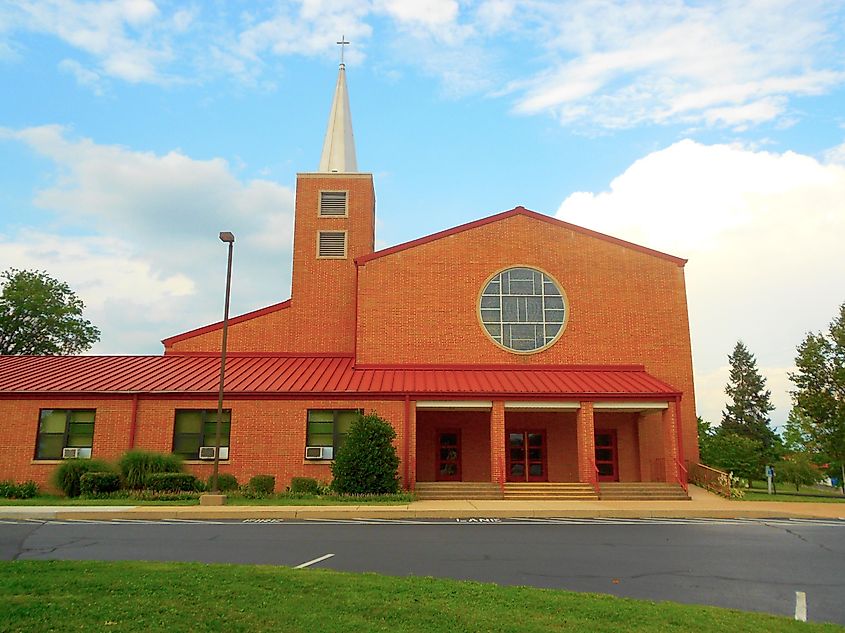 Lower Paxton Township, situated in Dauphin County, furnishes a placid haven for those searching for a mingling of nature and community. The township flaunts many captivating parks, including Brightbill Park, which offers expansive grassy fields, recreational areas, and meandering paths. It's an ideal location for open-air events, family gatherings, and calming strolls amidst picturesque surroundings. Lower Paxton is also dwelling to       , a nature sanctuary that stretches out over 200 acres and encompasses a tranquil lake, marshlands, and assorted wildlife. Sightseers can meander through the park's well-tended routes, go birdwatching, or rent a kayak to paddle along the tranquil lake. The township is famous for its commitment to safeguarding natural resources and promoting outdoor recreation. Wildwood Park is an exemplification of this, supplying a breathtaking locality for fishing, al fresco dining, and relishing the quiet atmosphere of nature.
Conclusion
Pennsylvania is the habitation of a diverse gamut of beguiling cities, each with its own distinct amalgamation of scenic loveliness and cultural draws. If you look for the kick of outdoorsy escapades, the tranquility of lakes and rivers, or the antique narrative entrenched in the essence of these cities, Pennsylvania's most delightful cities provide plenty of activities to suit each palate. Dispense with the beauty of nature in state parks, submerge yourself in local antiquity, and relish in the inviting surroundings that saturate these societies. Embrace the fascination and allure of the 11 most charming cities in Pennsylvania, and create ineffaceable remembrances as you discover the awe-inspiring scenery, lively civilizations, and abundant heredity that make each city one of a kind.