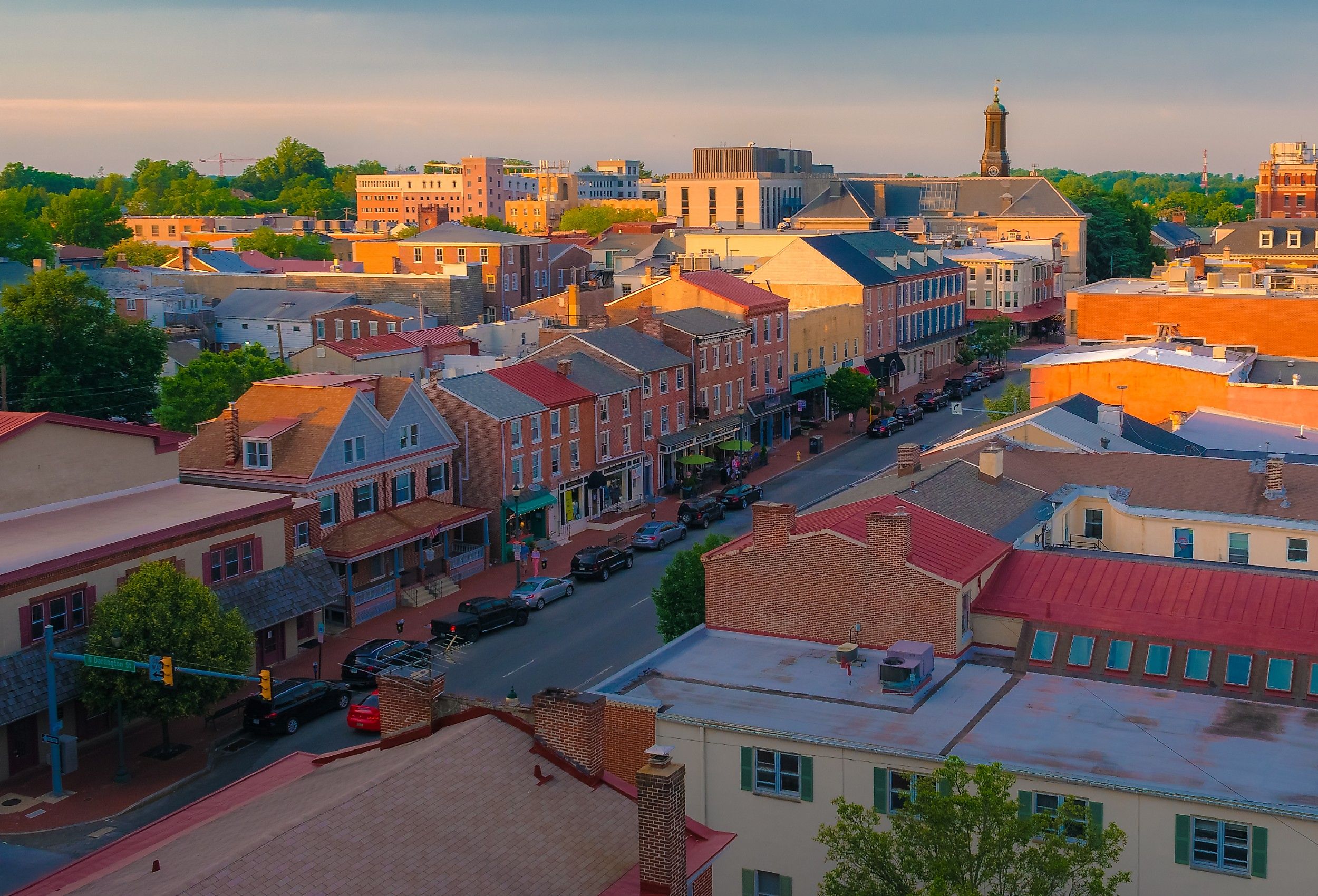 These Towns in Pennsylvania Have The Best Main Streets
Pennsylvania is famous for its past as the home of democracy and the site of the cracking of the Liberty Bell, along with its gorgeous scenery. The state offers a vast array of alluring municipalities, each possessing its own unique appeal that charms visitors from around the country. These towns in Pennsylvania exhibit the best main streets and exemplify the enchantment and beauty of the state. Each town emits its own distinctive characteristics, from the stunning peaks and bodies of water to the state preserves and historic markers. Explore these towns in the Keystone State, and experience the special flair that makes them stand out from the rest with the best main streets in Pennsylvania.
Stroud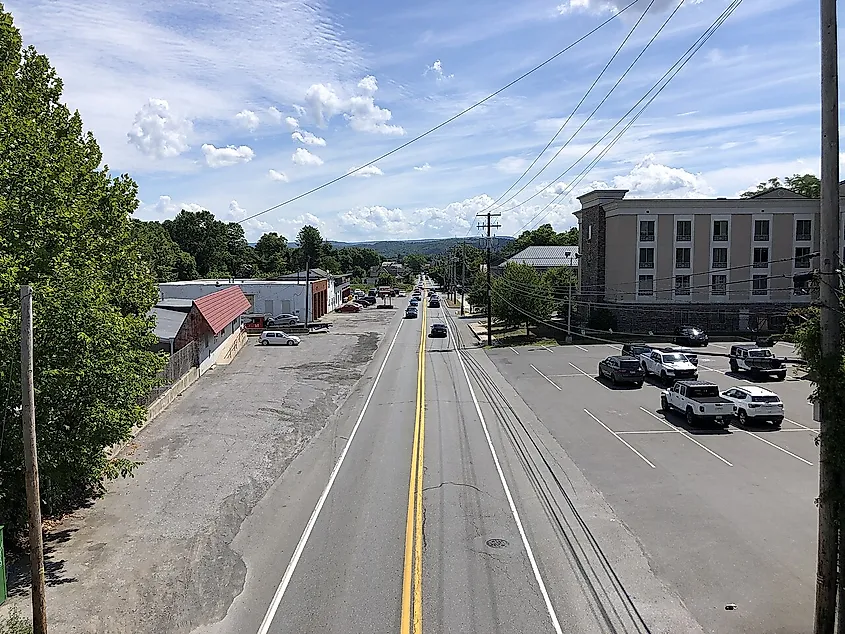 Stroud is a lively hamlet settled in the Pocono Mountains realm of Pennsylvania. The town's Main Street exudes a harmonious combination of antiquity, culture, and picturesque scenery. Stroud's Main Street is lined with traditional structures that encompass a variety of stores, specialty shops, and art galleries. Visitors can take a walk down the street, investigate the peculiar stores, and burrow into the town's sumptuous lineage. One of the famous spots in Stroud is the Stroud Mansion, an old-timey residence museum that offers an insight into the region's past. The mansion flaunts period furnishing, displays, and antiquities that narrate the narrative of Stroud's early days. Stroud also has many stunning natural vistas. The town is a clamber of state parks and outdoor leisure sites, including the Delaware Water Gap National Recreation Area. This expansive protected area provides hiking paths, cascades, and marvelous panoramas, making it a haven for nature adorers and open-air fanatics.
Carlisle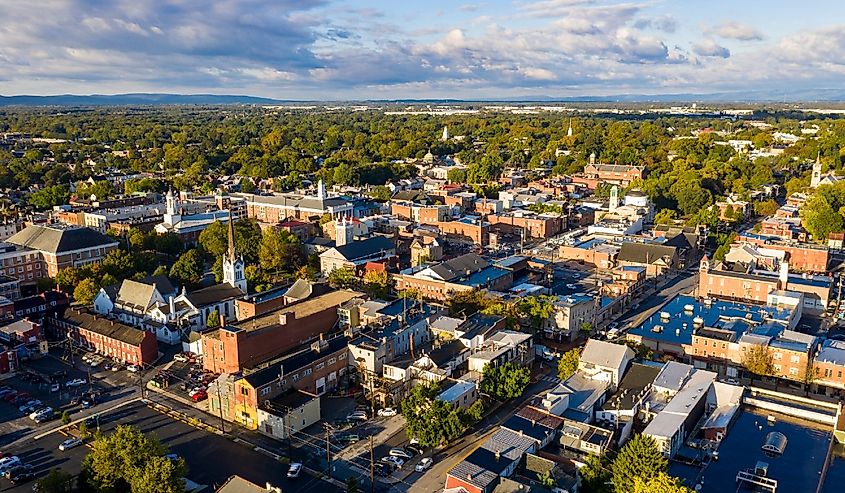 Carlisle is an old-fashioned town located in Cumberland County, Pennsylvania. Its Main Street is a lively hub of activity, manifesting the hamlet's ancient chronicles and appeal. The street is full of well-maintained traditional constructions that now offer a selection of stores, restaurants, and art galleries. One of the illustrious monuments in Carlisle is the Carlisle Barracks, an antique military post that dates back to 1757. The barracks propose guided forays and displays that explore the martial chronicle of the region, producing it a must-visit for students of history. Carlisle is the hometown of the Cumberland County Historical Society, which possesses a great stock of relics, documents, and explications that display the sector's biography and culture. Guests can visit the museum and meet a further understanding of the town's ancestry. Carlisle also has many pleasing landscapes and outdoor recreational zones around. The neighboring Appalachian Trail provides occasions for walking and nature scrutiny, while the LeTort Spring Run is a well-known position for fishing admirers.
Whitpain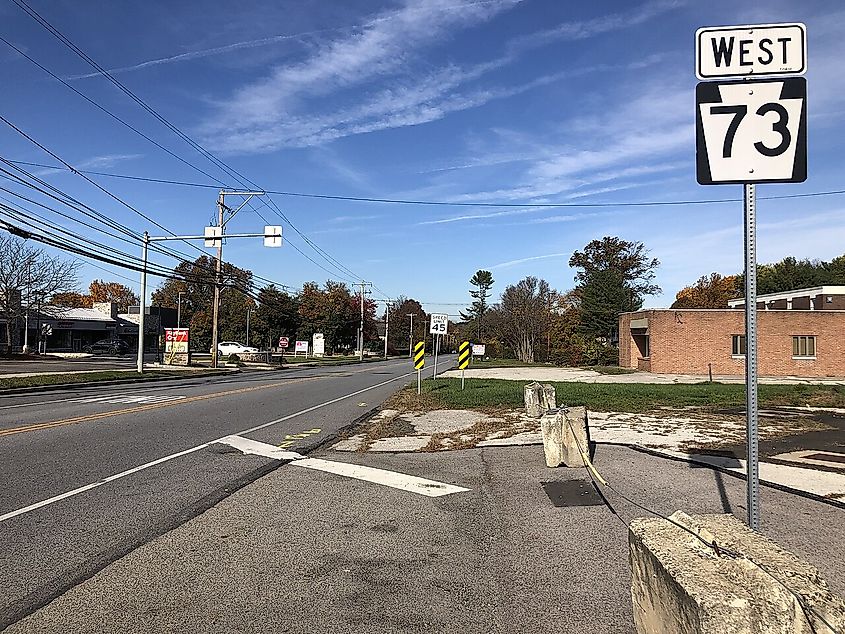 Whitpain, a township in Montgomery County, Pennsylvania, is a quaint locale. Its Main Street is a veritable showcase of antiquity, society, and natural loveliness. The street is lined with stately old edifices that contain many sorts of stores, eateries, and business establishments. One interesting attraction in the township of Whitpain is Wentz Run Park, a beguiling outdoor area that offers prospects for merriment and repose. The park proffers walking trails, spots for picnicking, athletic fields, and a serene pond, making it an ideal holiday spot for lovers of nature and families. Whitpain is also the home of the venerable Wentz Church, a structure that dates back to the 18th century. The church is rich in history and provides a peek into the past of the township. With its ancient legacy, gorgeous scenery, and tightly-knit community, Whitpain's Main Street is a concealed prize in Pennsylvania.
Lewisburg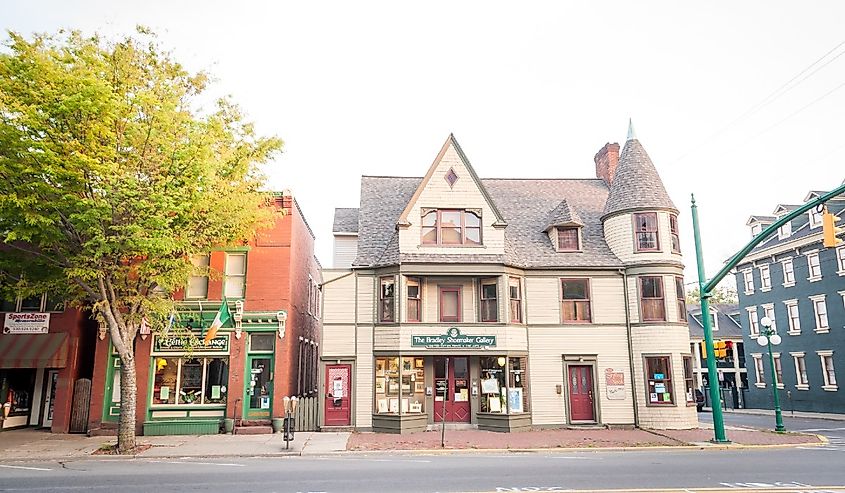 Lewisburg is a small community located in central Pennsylvania. The town is famous for its breathtaking architecture and an ancient quarter, which is on the National Register of Historic Places. Lewisburg's Main Street has many engaging stores, eateries, and old edifices, including the Union County Courthouse and the Victorian-era Packwood House Museum. In addition to its Main Street, Lewisburg is home to a few parks and outdoor recreational areas, including Hufnagle Park and the Buffalo Valley Rail Trail. Hufnagle Park has a playground, a gazebo, and a rivulet for angling and paddling. The Buffalo Valley Rail Trail is a 9-mile trail that follows an out-of-date railroad bed and furnishes spectacular vistas of the nearby scenery. Lewisburg also hosts various occasions throughout the year, including a farmers' marketplace and the Lewisburg Arts Festival.
Milford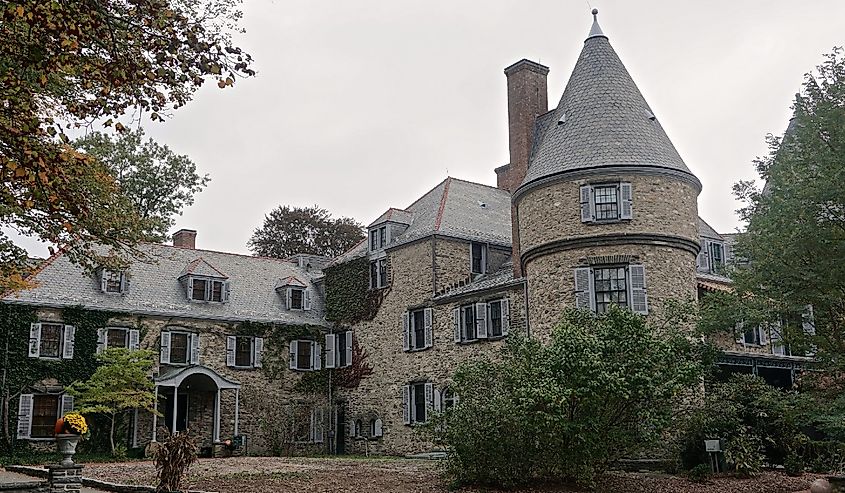 Milford rests in the northeastern region of Pennsylvania in the Pocono Mountains and is famous for its picturesque vistas and outdoor recreational options. Milford's Main Street has many captivating boutiques, eateries, and venerable buildings, featuring Hotel Fauchere. Milford holds many state parks and recreational spots, like the Delaware Water Gap National Recreation Area, which supplies trails, cycling, and aquatic activities along the Delaware River. The township is additionally the home of Grey Towers National Historic Site, the former dwelling place of Gifford Pinchot, the inaugural head of the US Forest Service. In addition to its outdoorsy recreational choices, Milford hosts a diversity of occasions throughout the year, comprising a farmers' market, The Black Bear Film Festival, and Christmas in July.
Limerick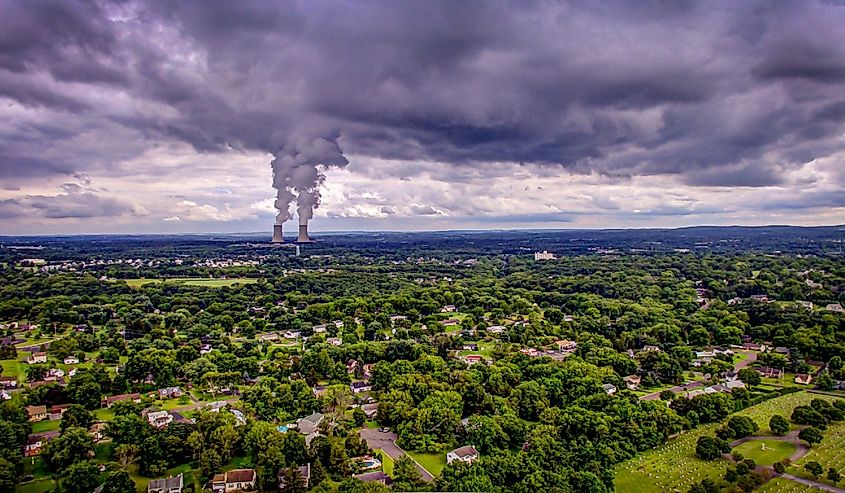 Limerick is a lively municipality situated in Montgomery County, Pennsylvania. Its Main Street is an energetic core of activity, providing a varied assortment of stores, eateries, and leisure options. Limerick's Main Street is a manifestation of the township's enlargement and progress, furnishing inhabitants and tourists with an assortment of services and sights. One of the remarkable features of Limerick is the adjacent Limerick Generating Station, a nuclear power plant that furnishes a major source of energy to the region. The facility provides guided trips that permit visitors to become acquainted with nuclear energy production and gain insights into clean and sustainable power. Limerick is also the residence of the attractive Limerick Community Park, which supplies recreational amenities for all ages. The park encompasses walking paths, sports fields, play areas, and picnic spots, making it a popular destination for outdoor activities and family gatherings.
Wellsboro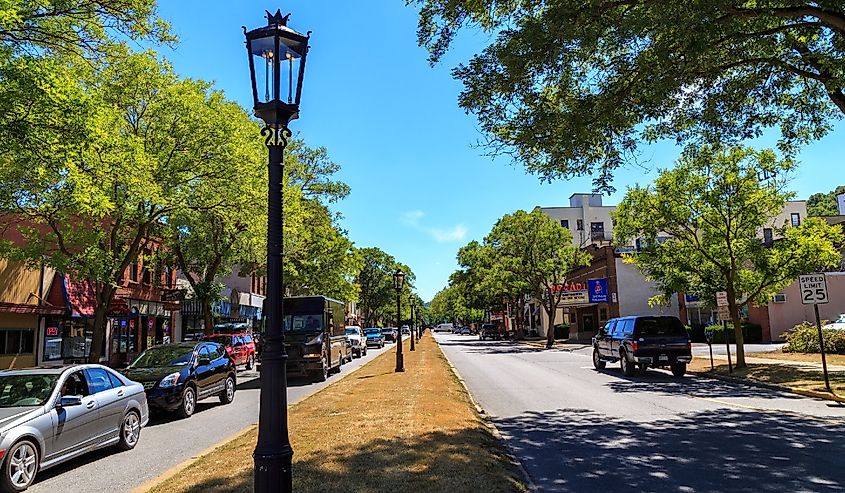 Wellsboro is a small town located in northern Pennsylvania. The town is famous for its exquisite natural scenery and its captivating Main Street. Wellsboro's Main Street is bristling with unusual stores, eateries, and ancient constructions, including the prominent Penn Wells Hotel. Wellsboro is near various state reserves and external leisure grounds, containing the Pine Creek Gorge, sometimes referred to as the Pennsylvania Grand Canyon. The Pine Creek Gorge displays remarkable sights of the nearby wilderness and is an admired destination for trekking, cycling, and angling. Wellsboro also organizes disparate happenings all year round, comprising a farmers' market and a Dickens of a Christmas appreciation.
West Chester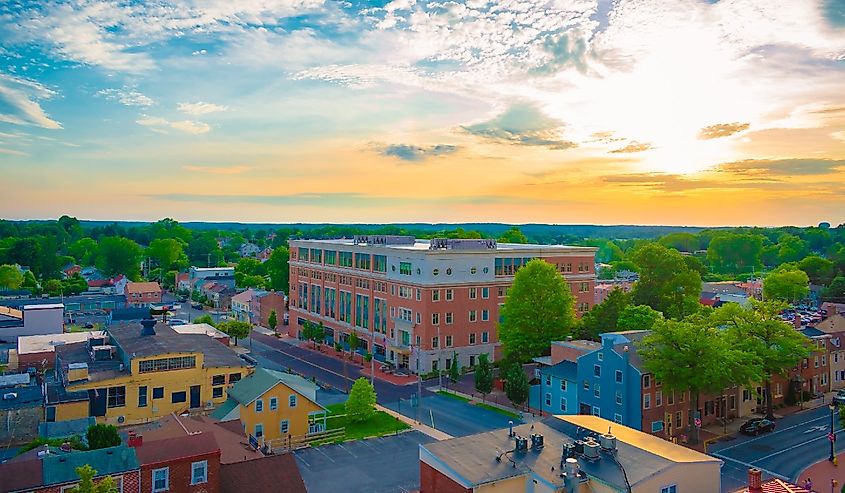 West Chester is an enchanting hamlet situated in southeastern Pennsylvania. The town's Main Street is famous for its exquisite architecture, singular shops, and eateries. West Chester's Main Street has many buildings that are reconditioned and repurposed into stores, restaurants, and corporate offices. As well as it's Main Street, West Chester is home to a few parks and outdoor recreational areas. The town is close to many state parks, such as Marsh Creek State Park, which has a wide range of outdoor activities encompassing angling, trekking, and equestrianism. West Chester also hosts many occurrences throughout the year, including the Chester County Restaurant Festival, which lauds the town's lively sustenance vista, and the West Chester Christmas Parade, which showcases jubilant floats and marching bands.
McKeesport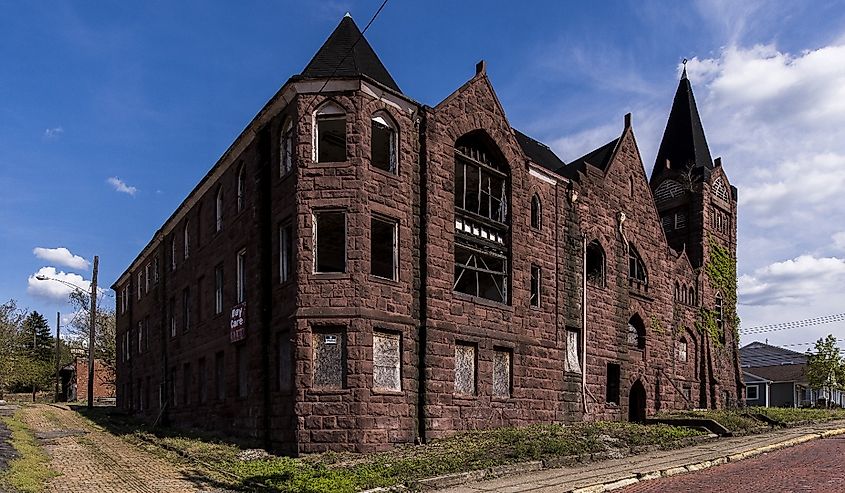 McKeesport is a renowned municipality situated in Allegheny County, Pennsylvania. Its Main Street is a reminder of the town's profound industrial past and lively communal spirit. The street is full of historical edifices that show the aesthetic grandeur of the area. One of the distinguished landmarks in McKeesport is the McKeesport Regional History & Heritage Center. This museum provides an encompassing view into the city's history, emphasizing its industrial roots and the effect of steel production on the area. Voyagers can explore expositions, antiquities, and photos that narrate the chronicle of McKeesport's development throughout the years. McKeesport is also esteemed for its natural beauty and outdoor recreational activities. The town sits alongside the picturesque Youghiogheny River, offering possibilities for boating, angling, and trekking. Renziehausen Park, situated in McKeesport, is a spacious green space with footpaths, enclosures, and recreational centers for all ages.
Pennsylvania offers a variety of captivating cities worth exploring, but these towns are especially noteworthy for their exquisite and extraordinary main streets. Each of these towns has its idiosyncratic essence, past, and sights, but they all share a shared trait of splendor and magnetism. These towns furnish something for anyone. Whether you are an epicure, an open-air aficionado, or a scholar of history, you will discover a great deal to observe and enjoy in these charming towns. The appeal, loveliness, and geniality of these age-old Pennsylvania towns will not disappoint.