Maryland is a small state just east of West Virginia and south of Deleware. Despite its size, Maryland is home to various cultures and offers an excellent outdoor experience. Visiting Maryland is an excellent idea since it mixes both urban and country lifestyles! Baltimore is an exciting city with several convention centers that host anime, comic con, and other fan-based gatherings! However, if you want to visit the small, unknown towns of Maryland, you're in the right place!
Saint Mary's City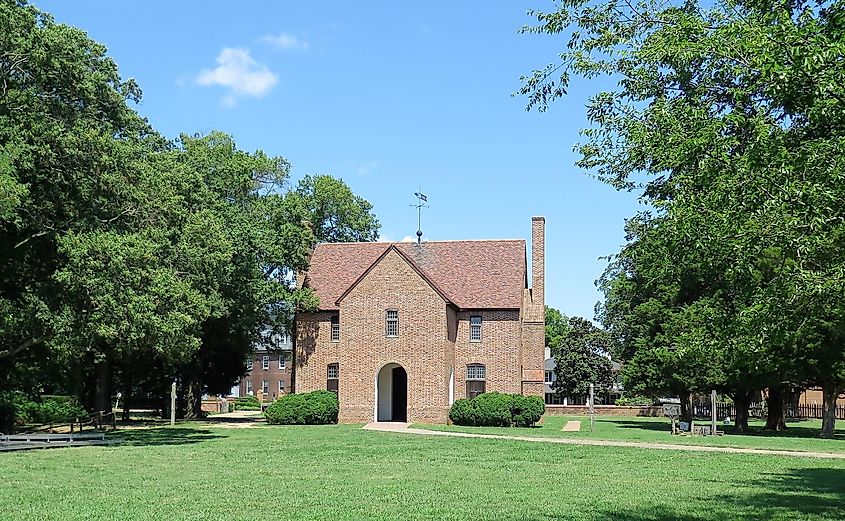 Unlike Bel Air, an urban area, Saint Mary's City is a historic town with a rustic feel. Saint Mary's was first founded as one of the foundational settlements of Maryland.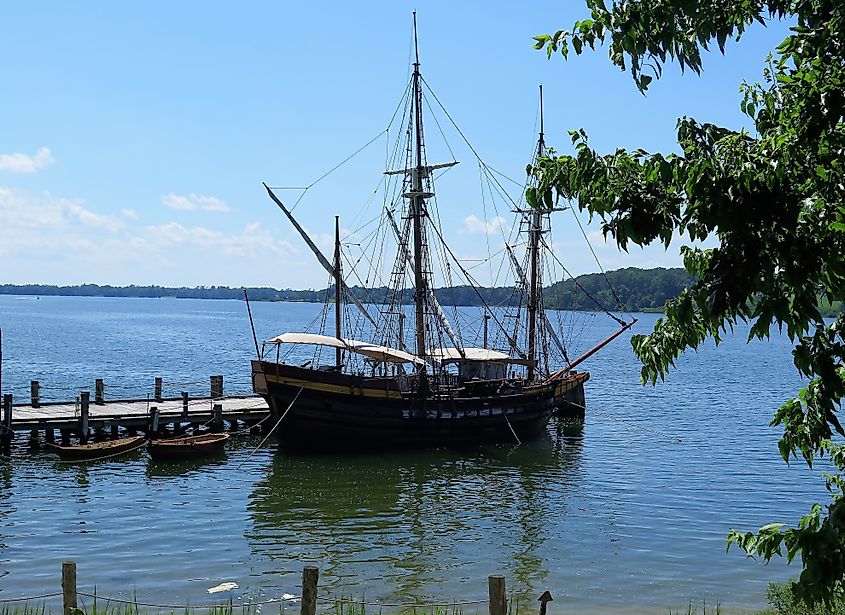 Saint Mary's City was named after the Virgin Mary. While commonly confused, the State of Maryland is not named for the Virgin but for Queen Henrietta Maria of England. Today, the area is broken into two unofficial parts called the Historic City of Saint Mary and Saint Mary's City. The city is a rather rural spot with farms, open land, and woodlands. The historic city is a colonial village reconstruction and an excellent weekend trip for families with kids!
Saint Michael's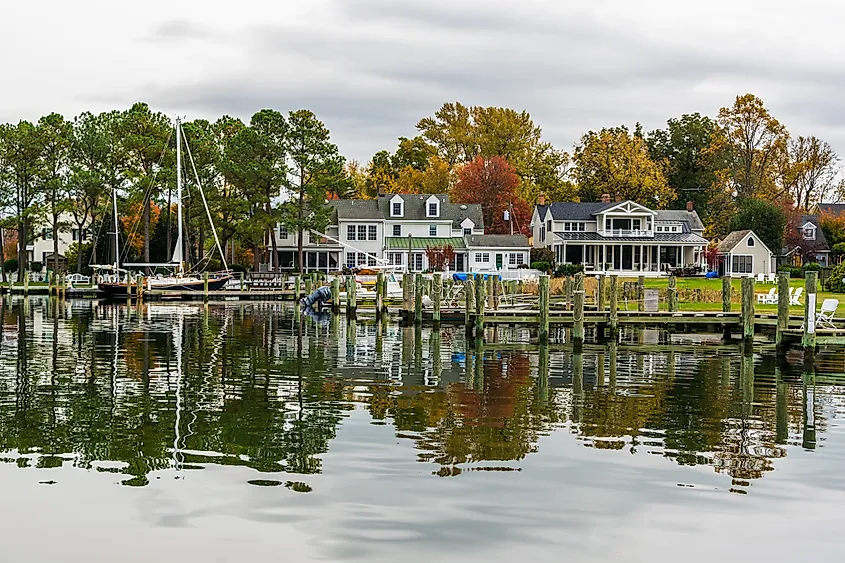 Incorporated in 1804, Saint Michaels has a history that long predates its official incorporation. The area played an integral part in the Revolutionary War by confusing the British as they planned an attack.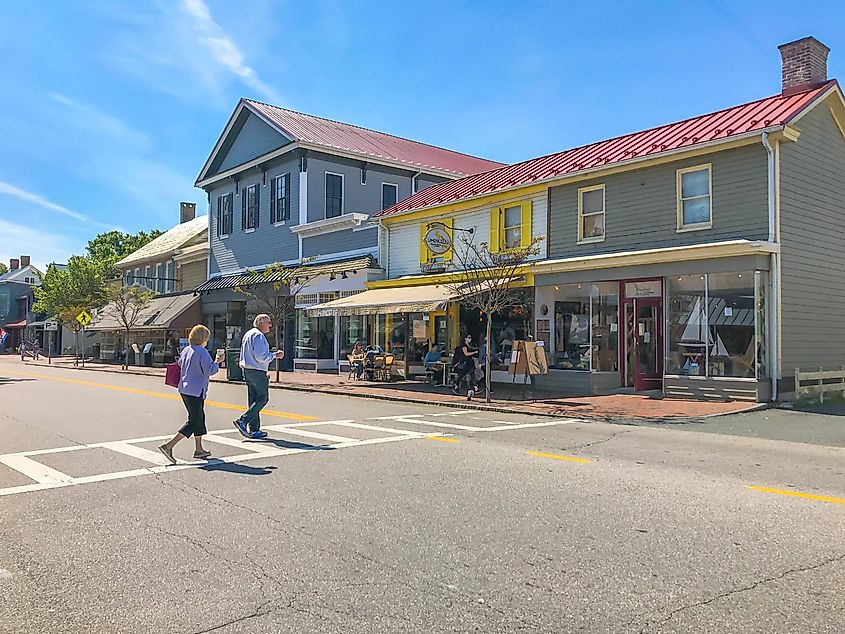 Saint Michaels had a powerful shipbuilding industry, which is still visible in the Chesapeake Bay Maritime Museum. There are also several sailing companies where visitors can rent or sail on a boat and experience what made this town so notable. Check out Tilghman Island for a chance to explore the natural landscape. The area offers excellent varieties of craft beer and wine. Finish off your day outdoors and try what the local community has to offer. 
Ellicott City
Best known as the home to the Baltimore and Ohio Railroad Company, Ellicott City has the oldest surviving train company. It's a historical town conveniently located just a few miles west of Baltimore.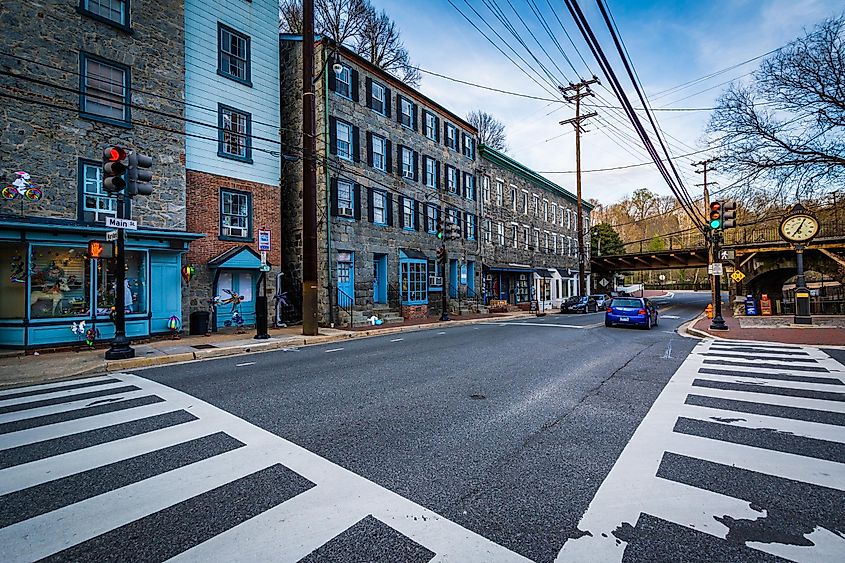 Its proximity to one of Maryland's most significant cities makes it ideal if you seek a blend of history and action. The Tiber and Patapsco Rivers run along the city's border, which is excellent for outdoor exploration. The Patapsco State Park offers tourists a chance to explore the forest along the rivers. Follow the posted signs and check in at the ranger's station for a map so you can get the most out of your experience. 
Mount Airy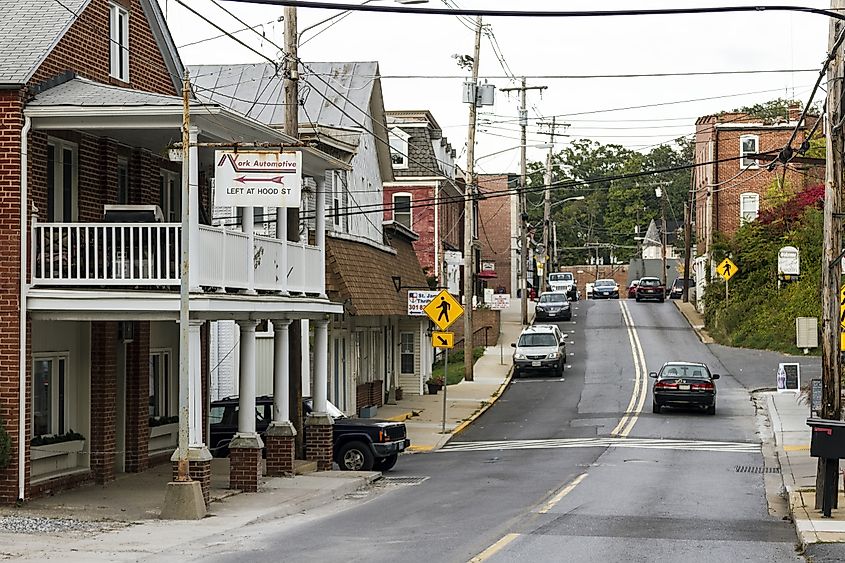 Gaining its name for the cool breeze blowing off Parr's Ridge, Mount Airy is a small industrial town south of D.C. This town is also nestled just a few miles east of Baltimore, with route 808 running right through its center. 
Its proximity to these cities makes it ideal for visitors seeking an immersive experience in Maryland. However, don't overlook this small city and all it offers. The Baltimore & Ohio Railroad was an integral part of its establishment. You can still visit the old train stops and experience a pre-industrial vibe in this homely city. Ideally, check out the downtown center, where the red brick buildings lend to its appeal as a classic American town. 
Monkton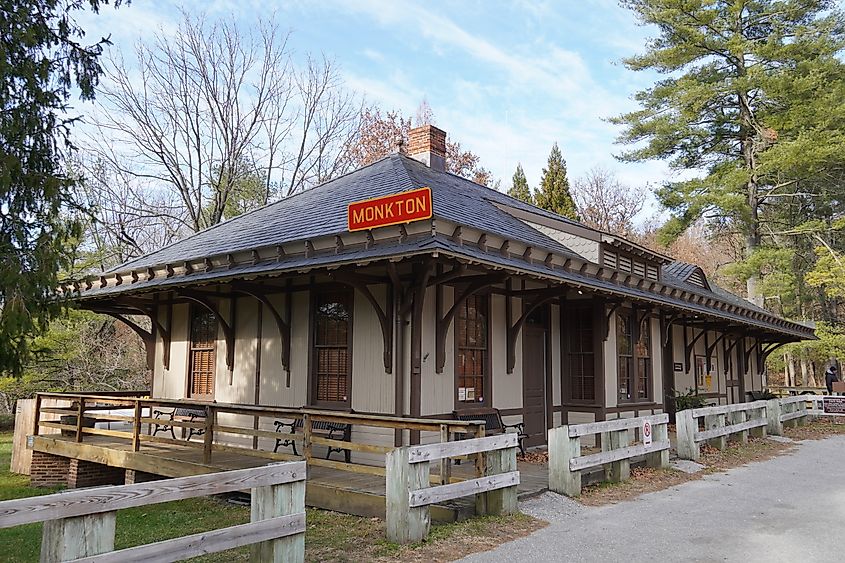 Monkton is an unofficial district just outside Baltimore. While it's an accepted region by all who live there, you won't be able to find an exact border for the community. 
Interstate 83 runs just a few miles outside Monkton, making it easily reached from Baltimore. The Ohio & Pennsylvania Railroad is another prominent area feature, giving it a classy appearance.The Ladew Topiary Gardens is a keen feature of this area. The 1740s manor house is the main attraction of the estate, but there are also over 200 acres of garden and nature paths! Also, be sure to stop by the butterfly garden before you leave. 
Oakland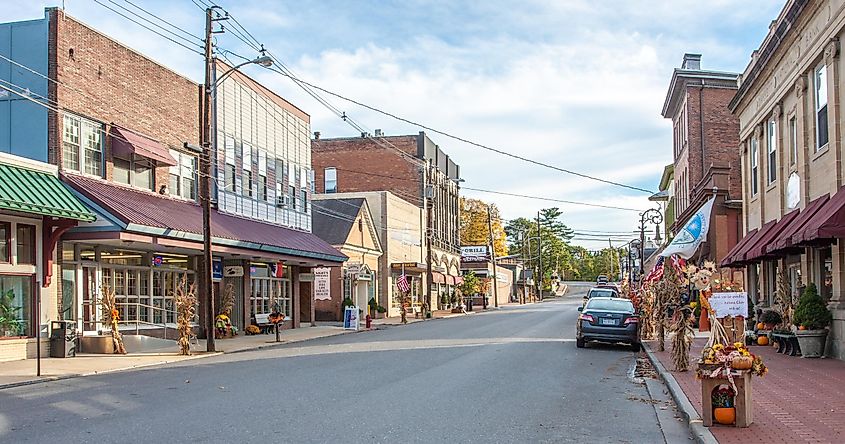 Oakland township is in Garrett County, located on the very western end of the state. It borders West Virginia and Pennsylvania and is considered a part of the Pittsburg local media. This rural community has plenty of nature trails, local events, parks, and fun activities. The Rotary and Veterans Parks are the most engaging and vast in the area. 
Visit Saint Peter the Apostle's Church, also known as the Church of the Presidents, while downtown. This historic chapel has seen the likes of Ulysses S. Grant, Grover Cleaveland, and other famous leaders! They also hold several town events like the Summer Music Festival and Winter Fest! While these are community events, feel free to join the festivities! 
Berlin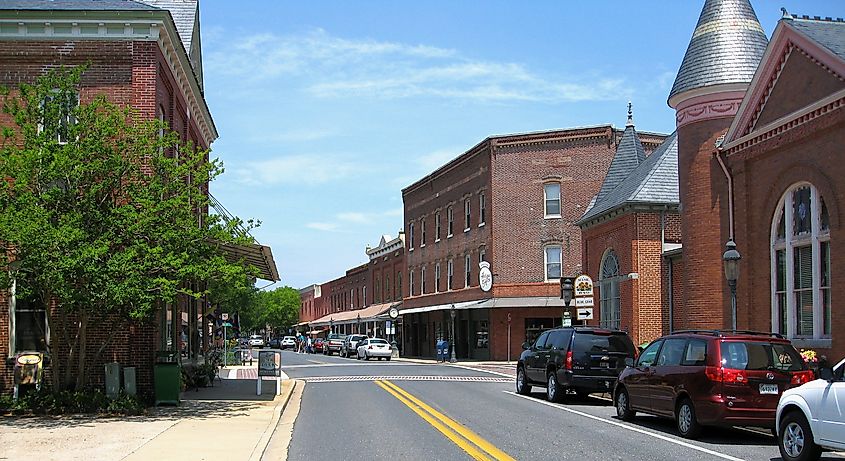 Berlin was part of a land grant pattened by William Tomkins. It was one of the most extensive plantations that had over 300 acres of farmland and fruit trees. 
Assateague State Park is a beautiful park encompassing part of a forested area and an oceanfront view. If you're looking for a day that combines hiking and swimming in the sea, you should plan a trip to this State Park. The rural community also offers a dining experience at the Windmill Creek Vinyard and Winery. It's a great way to finish the day!
Thurmont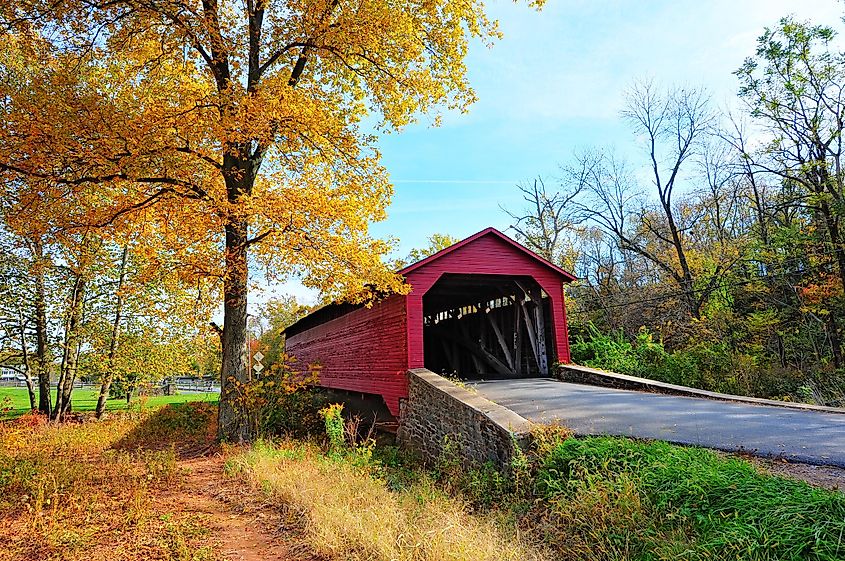 Founded in 1751, Thurmont began as Mechanicsburg. Its name was altered in 1898 after the Maryland assembly voted Thurmont was a better fit. Since it's located only 10 miles from Pennsylvania, it was often confused for a town in the neighboring State of the same name. 
Thurmont is the perfect spot for explorers and lovers of the outdoors. The Cunningham Falls State Park and Catoctin Mountain border it to the east. Catoctin Mountain is a moderate trail, so if you're not an expert hiker, you don't need to worry! Both of these places offer an exciting chance to explore the natural wonder of the State. Just follow the trail guidance in the mountains, so you don't get lost!
Hampstead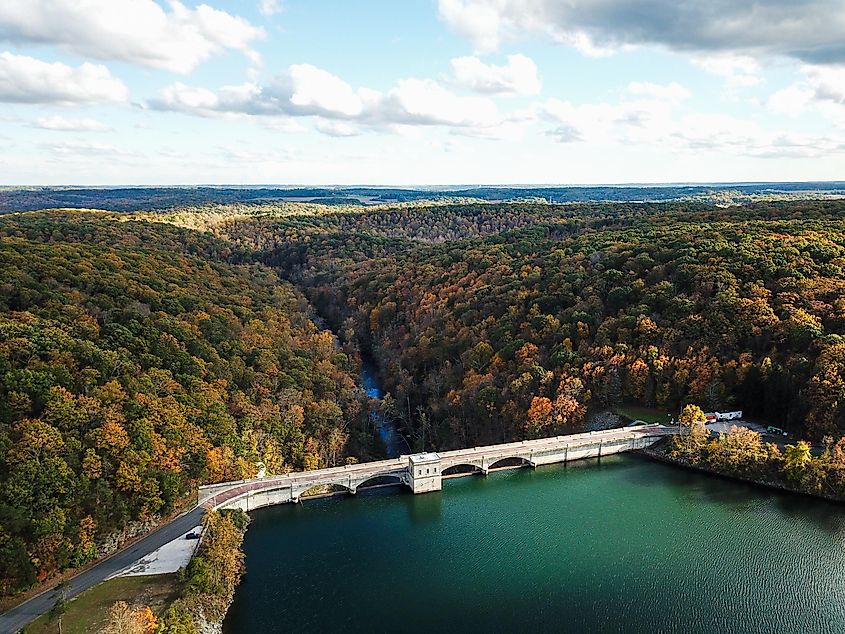 Hampstead began as a roadway stop between Pennsylvania and Baltimore County. The first colonial settlers were from Brittain, so the town was named after Hampstead, England. Later, they were joined by German and Scottish immigrants.  
Prettyboy Reservoir and Cascade Lake are two great waterfront spots you should visit while in the area. They're both especially beautiful in the Spring and Fall, with the foliage and flowers being so colorful and fresh. There are also various horse riding trails and farms if you like spending time with these gentle animals. Spring Hill Farm is one of the best and is just a few miles south of the Baltimore/Washington International Airport. 
Crisfield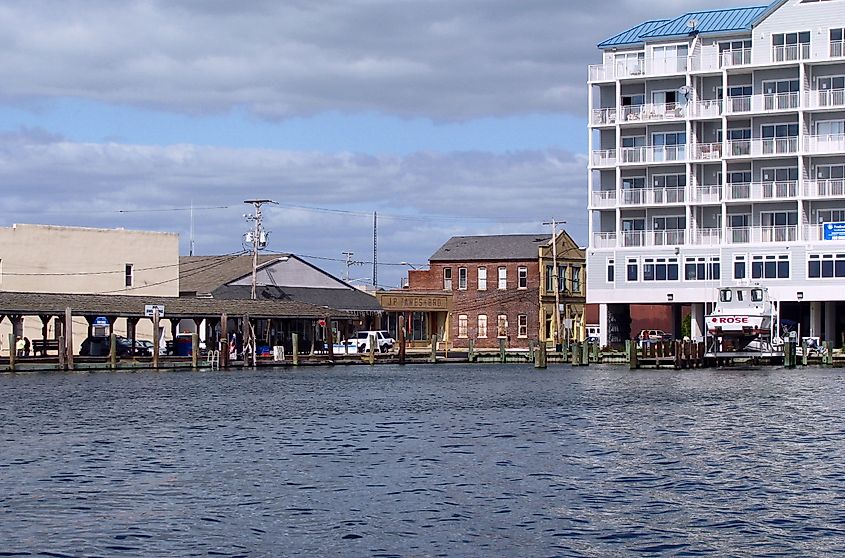 Beginning as a small fishing town, Crisfield is best known for its crabbing industry. It's right along the Chesapeake Bay. The city has an innovative revitalization program to ensure the region remains full of plenty of sea life. 
Visit the Somers' Cove Marina to get an authentic feel for the local industry. Visiting the Crisfield Heritage Foundation will give you an even better appreciation for the town. They'll teach you all about the fishing industry's founding and how the city works to make it sustainable. Janes Island State Park offers a unique view of the waterfront and local wildlife. And you can see the bay firsthand on the Tangler Island Cruise! 
Bel Air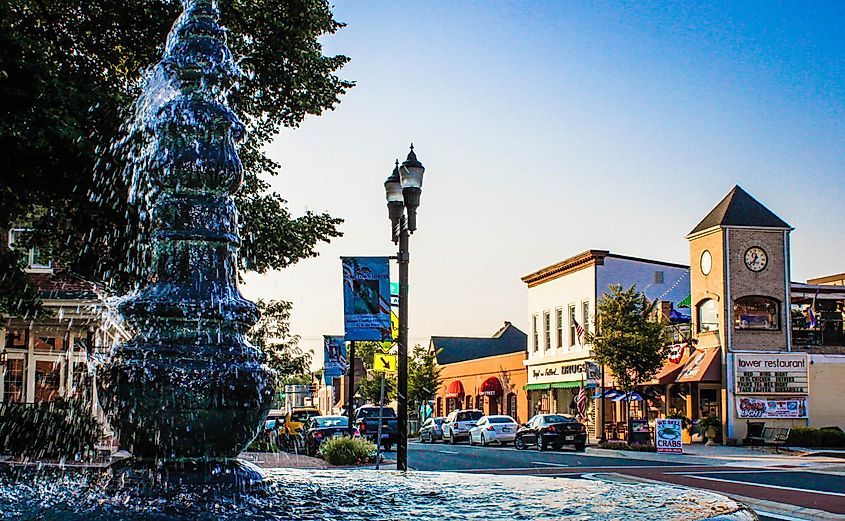 Bel Air has undergone significant changes throughout its history since its creation in 1780. Bel Air was founded by Aquilla Scott, who originally named it Belle Air, but the city lost a few letters over time. 
The city was a very early success story thanks to early investments from politicians and entrepreneurs. In 1865 the city experienced considerable growth with the introduction of the canning industry and a new railroad. Today it's best known for its art shows, museums, and celebration of different cultures. It's a safe and friendly neighborhood with high-end craft beer and coffee shops that are well worth checking out. 
Conclusion
Maryland is often overlooked as being just a part of Washington, D.C. It can be hard to notice such small-town charm when the nation's capital is on your doorstep. You won't want to miss this state's beauty and natural views. 
We hope this article helped you find the best small towns in Maryland. Although small, it has so much to offer, from beach-front views and sprawling farmlands!