Though historically significant as the first state admitted to the Union in 1787, Delaware is often overlooked by travelers. Yet those who seek coastal beauty, mid-size towns, and a Mid-Atlantic road trip will find plenty of adventure and memories in this tiny state. From parks to beaches to museums, America's "First State" has something for tourists of any kind. This article looks at the 10 Best Small Towns In Delaware For A Weekend Escape.
Dewey Beach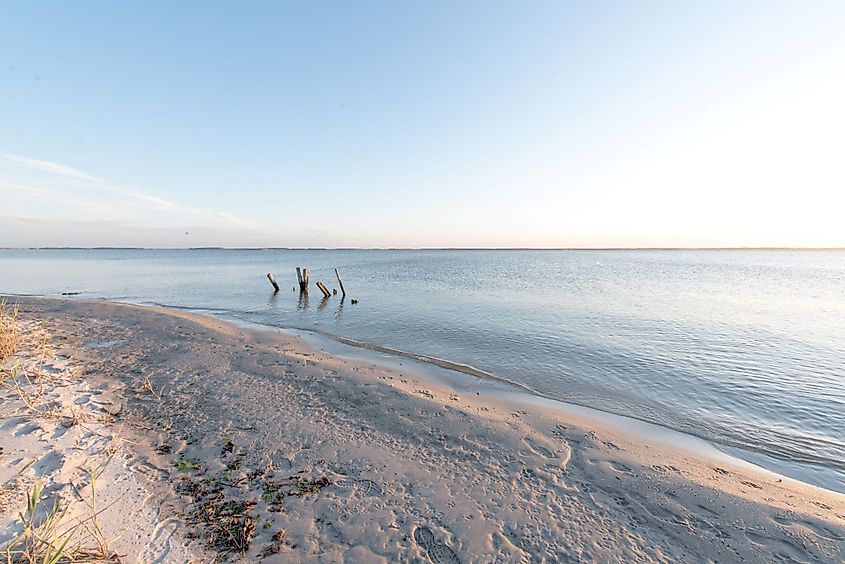 This small coastal town of under 400 inhabitants is well known for its fantastic beaches, plentiful nature reserves, parks, and a buzzing nightlife. Dewey Beach is a town rich with activities that makes it a must-stop for a summer weekend excursion. Music festivals like the Dewey Beach Music Conference will have visitors dancing and singing along in a unique beachfront setting, while the quiet atmosphere of the Delaware Seashore State Park is the perfect place for relaxation. Tourists can enjoy camping, hiking, and swimming at 1,110 hectares of land area along the coastal Delaware Beaches. Back in town, an assortment of local restaurants, bars, small stores and boutiques, and charming locals round out a stay in this great Delaware township. 
Wyoming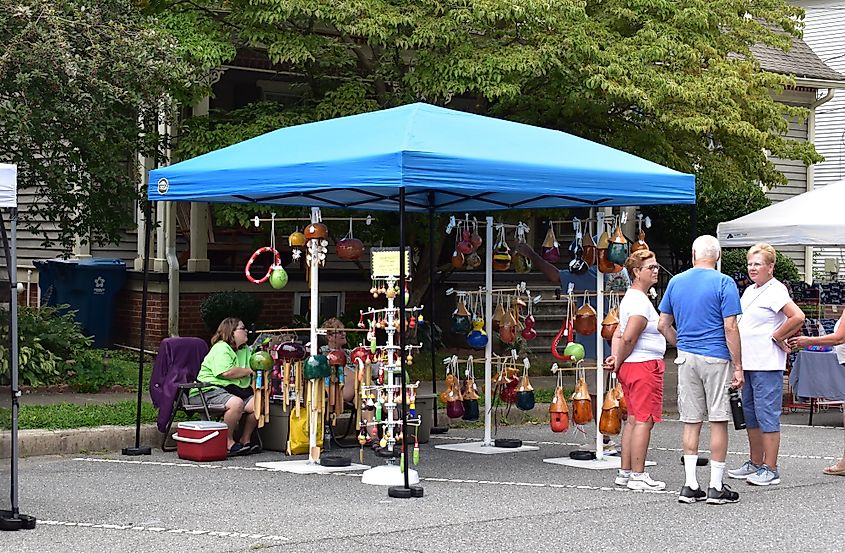 Affectionately called "The Best Little Town in Delaware," Wyoming is a charming town of 1,600 inhabitants with strong roots in agriculture and farming. Visitors can experience popular destinations that celebrate the area's local plantations and farming history. The Wyoming Peach Festival in August offers guests homemade peach products, like juice and ice cream, in addition to freshly grown Delaware peaches. Wyoming's most popular day excursion is a stop at Fifer's Orchards, a farm and country store where visitors can handpick their own fruit and later make them into pastries.
Bethel
One of the smallest towns in America, with a population of just 170 inhabitants, Bethel is listed on the official National Register of Historic Places. Founded in the 18th century, Bethel was once a significant shipbuilding center. On the banks of the Nanticoke River, visitors can experience Bethel's history through attractions like the Bethel Maritime Museum, where one can learn about the 19th-century shipbuilding industry and see fascinating displays of tugboats, other ships, and marine instruments through the decades. The Bethel Historic District houses several residences from the 1800s that serve as museums and reminders of Bethel's history as a manufacturing hub. Plant lovers will also want to visit Jeff's Greenhouses, a complex of 19 separate greenhouses filled with plants for every season and from around the world. 
Delaware City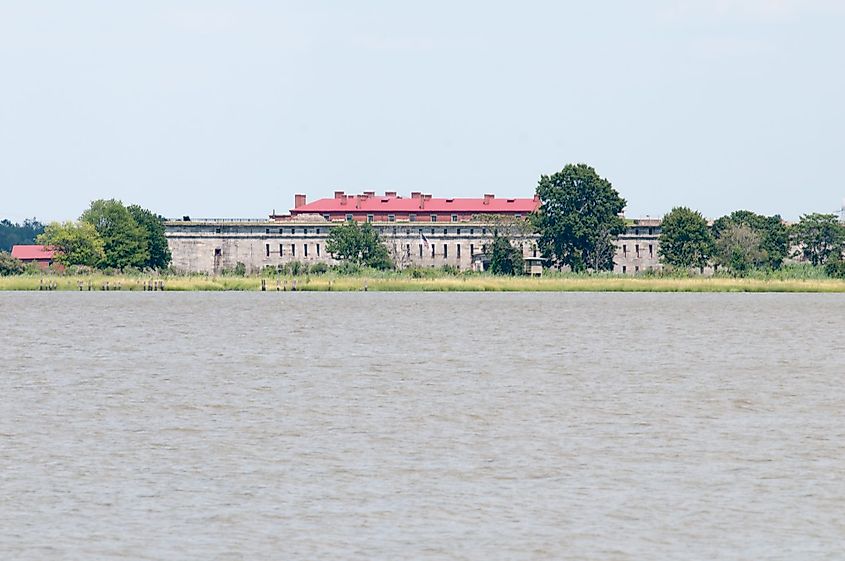 A peaceful riverside town with quiet streets, quaint shops, and restaurants, Delaware City, is an excellent option for a relaxing and educational weekend visit. For tourists looking for hiking, biking, and other camping activities, the Chesapeake and Delaware Canal Trail is the perfect spot to explore. A tour of Fort Delaware State Park will surely satisfy those looking to learn more about Colonial America, while a ferry trip to the rest of Pea Patch Island (a small island in the Delaware River), where the Park is located, is a unique excursion full of natural beauty. Back in town, the Forged Creations Blacksmith Shop and Museum offers its visitors a special glimpse into this old trade, most important in the early years of the United States.
Kitts Hummock
The incorporated community of Kitts Hummock may be easy to overlook for human settlers, but for the crab variety, it is a real haven. A registered sanctuary for horseshoe crabs, visitors to the community can see firsthand the beaches covered with thousands of crabs! A popular fishing destination, Kitts Hummock's waters are rich in species such as spot, flounder, trout, striped bass, and even black drum. One can take a kayak or canoe ride on the beach and try one's hand at fishing, all while under the watchful eyes of countless crabs! A peaceful and tranquil community away from major urbanization, Kitts Hummock is a unique geographic coastal settlement that really gives meaning to a solitary place. Visitors can come for the truly amazing marine life and stay for the glorious tranquility.
Milford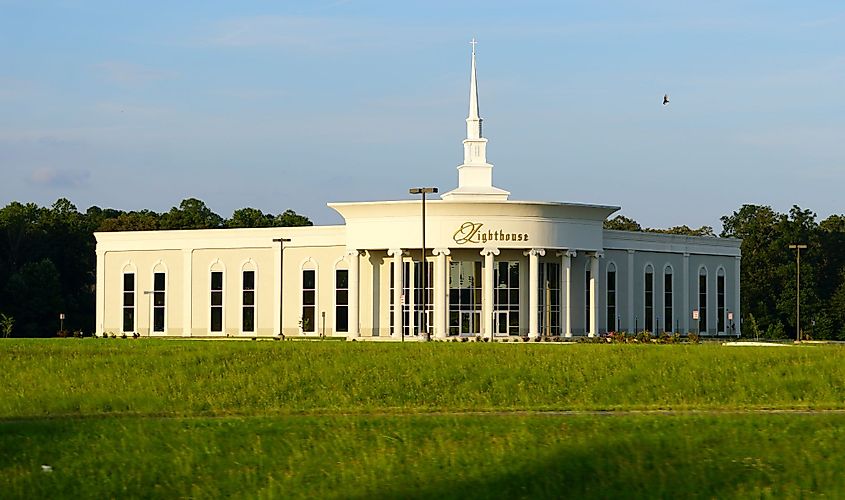 Right in the center of Delaware, Milford is a convenient location to see it all. From historical sites to numerous festivals, restaurants, and lodging galore, visitors to this town will never be short of activities. Among the fun festivals held throughout the year include the Milford Community Parade, the Riverwalk Freedom Festival, and the Ladybug Music Festival. Tourists have an abundance of dining options to taste local Delaware charm and cuisine perfect for families or solo travelers. Arts and history-minded visitors will not want to miss the Milford Art District, the Milford Museum, and the Milford Vinyard Shipyard detailing the history of the State and with an impressive collection of international and local artwork.
Lewes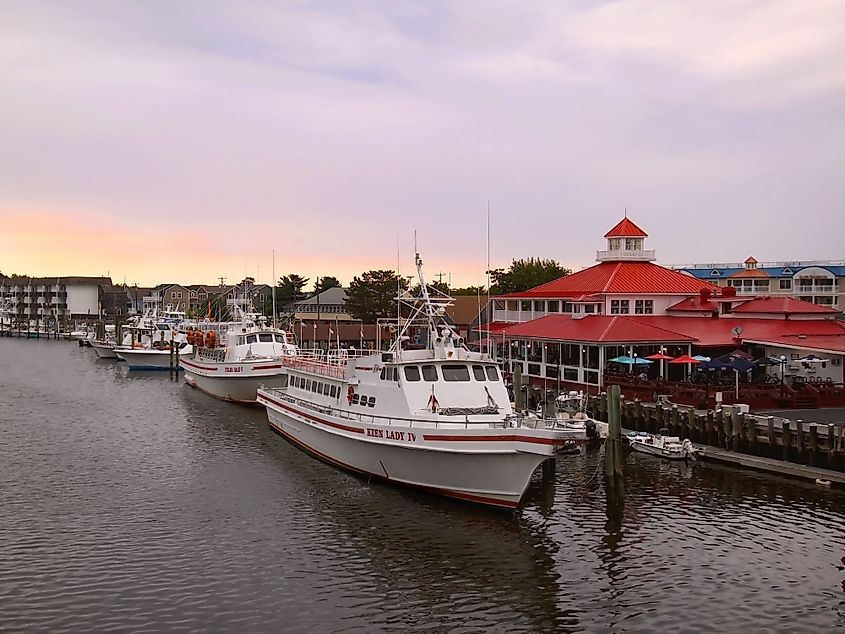 With the distinction of being "The First Town in the First State," Lewes was founded by Dutch settlers in the 17th century. Its proximity to Delaware's prominent state parks and beaches makes it a popular destination with tourists and residents alike. Right on the banks of the Delaware Bay, visitors who descend on Lewes often navigate toward Cape Henlopen State Park. A popular place for swimming, surfing, hunting, fishing, and hiking, the Park attracts thousands of people every year. Back in town, the Zwaanendael Museum commemorates the town's early Dutch history and its unique maritime practices and history. A stopover at the Lightship Overfalls lighthouse 19th century also makes for great photo opportunities. For the younger tourists, a visit to the Pirates of Lewes will entertain with treasure hunts, water cannon fights, and pirate songs. 
Laurel
Located near Broad Creek and surrounded by various ponds, parks, and natural beauty, Laurel is a small town in Sussex County. Once a Native American settlement, visitors to this small town of under 4,000 inhabitants will be able to see various periods of history. Several historic buildings can be toured in town, including the Old Christ Church, the Chipman Potato House, and Ross Point School, all constructed from the 17th to 19th centuries. The Spring Garden historic home is an excellent example of Federal and Georgian style architecture. It was built in 1782 and added to the National Register of Historic Places. Nature lovers will love Laurel's ponds, which include Tussock and Chipman's Ponds, respectively, where leisurely strolls and peaceful views of nature abound. It is a great way to find relaxation and marvel at the simple beauties of raw nature.
Odessa
Named after the Ukrainian port city of the same name, the town of Odessa in northern Delaware boasts a population of just 366 inhabitants. Once known as Cantwell's Bridge, the site became a bustling shipping port in its own right and was an important commercial driver along the Delaware River. Tourists today can take leisurely strolls through Odessa's streets and admire the mix of 18th and 19th-century architecture and building fronts. The Historic Odessa Foundation Area is a must-see for visitors, which includes sites like the 1822 Cantwell's Tavern, the 1769 Wilson Warner House, the 1853 Odessa Bank, and the Collins Sharp House from 1700!
Bethany Beach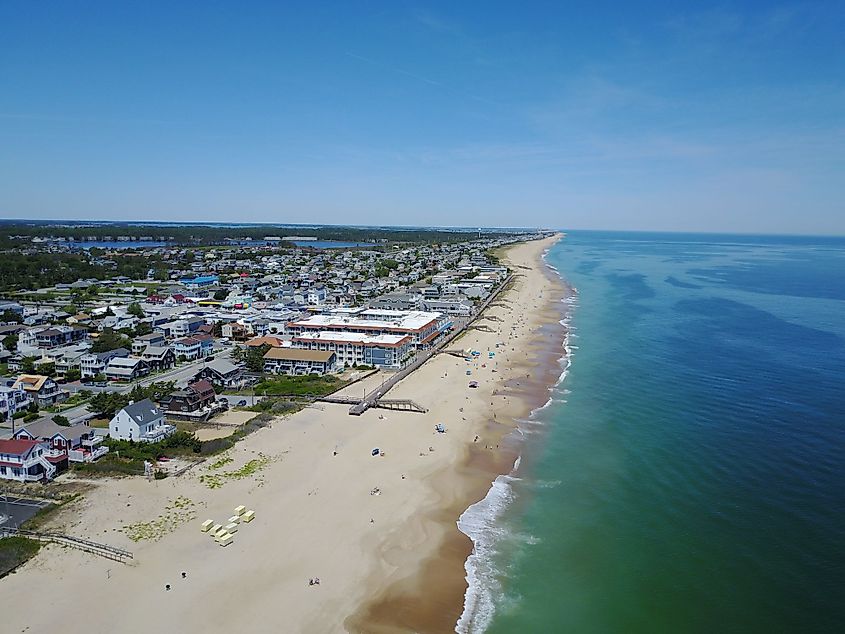 Bethany Beach is a one-stop destination for summer tourists when the town of just over 1,000 residents sees up to 15,000 visitors arrive! A variety of public beaches (including its namesake) make the town very popular for an assortment of activities: from swimming, boating, and just plain sunbathing, it's laid-back relaxation for the whole family. A walk along the Bethany Beach Boardwalk will satisfy tourists with plenty of shops, boutiques, and restaurants, in an old-fashioned and quaint atmosphere. Live music and other unique souvenirs make a stroll on the Boardwalk a most memorable time. Finally, a stop at Fenwick Island State Park will ensure a fun experience for the whole family; hiking, kayaking, horseback riding, or even just a casual walk make this a beautiful way to end one's stay in Bethany Beach.
 Although it is among the United States' smallest States, Delaware is a place full of history, natural beauty, and unique adventure for anyone who looks for it; its small towns are a diverse slice of American life that offers charming, fun, and beautiful memories. The "First State" is indeed a first-rate destination for tourists looking to discover a part of America seldom widely commemorated but that is always ready to welcome visitors to its shores.