Which States Border Wisconsin?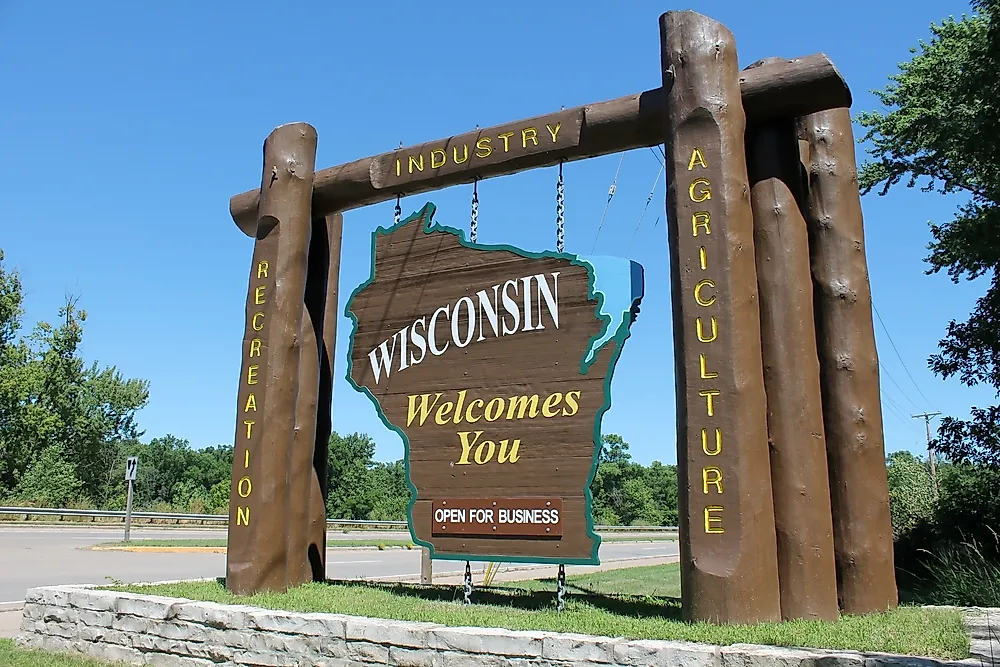 The US State of Wisconsin is located in the Midwest and Great Lakes Region. It is the 23rd most extensive state, covering an area of approximately 65,498 square miles. With a population of 5.8 million residents, Wisconsin is the 20th most populous state in the US. Madison is the state's capital while the largest city is Milwaukee. Wisconsin has a diverse geography that has been greatly impacted by the glacier during the Ice Age. It has the second-longest Great Lakes coastline after Michigan. Also known as "America's Dairyland," the state is a top dairy producer in the country and is especially famous for its cheese. Wisconsin is bordered by Minnesota, Iowa, Illinois, and Michigan. It is also bordered by Lake Michigan and Lake Superior
Minnesota
Wisconsin and Minnesota share a boundary to the west of Wisconsin. Wisconsin was admitted to the Union in 1848 as the 30th state, about ten years before Minnesota gained admission. The Wisconsin-Minnesota boundary line starts from a point in Saint Louise River and follows a straight course to Saint Croix River and runs along the center of the river and the Mississippi River. These two states share a common culture and climate. 
Iowa
Iowa borders Wisconsin to the southwest and also shares Wisconsin's western boundary with Minnesota. Iowa was admitted to the Union in December 1846 as the 29th state while Wisconsin gained statehood one and a half years later as the 30th state. Iowa's western boundary was effectively defined in June 1838 when it effectively became a territory. When Wisconsin became a state, its boundary with Iowa was not contested neither was it moved
Illinois
Wisconsin shares its southern boundary with the State of Illinois. The southern boundary which is Illinois' northern boundary may have been defined during the formation of the Wisconsin territory. The residents of Chicago may have been part of Wisconsin today had the originally proposed location for the northern boundary of Illinois been approved. The original boundary was a straight line from the extreme southern tip of Lake Michigan to just south of the confluence of Mississippi River and the Rock. However, thanks to Nathaniel Pope, the northern boundary was moved northwards to allow for the linkage of the Great Lakes shipping route to Mississippi and Illinois river navigation channels.
Michigan
Wisconsin shares its longest boundary with Michigan. These two states have also been involved in a territorial dispute that has taken two Supreme Court cases to settle. The boundary between Wisconsin and Michigan was first defined in an act that in 1836 created Wisconsin Territory. The boundary was defined as a line through northwest Lake Michigan. The border dispute between Michigan and Wisconsin has been settled by two cases by the Supreme Court, the first in 1934 and the second in 1935.